Conversational - ContactCenterWorld.com Blog Page 8
Page: 1 | 2 | 3 | 4 | 5 | 6 | 7 | 8 | 9 | 10 | 11 | 12 | 13 | 14 | 15 | 16 | 17 | 18 | 19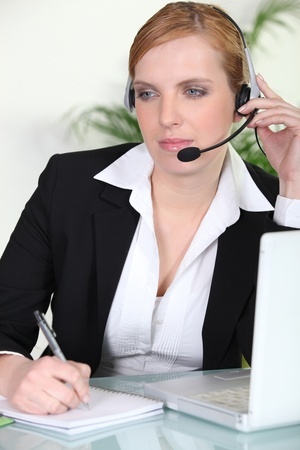 Whoa, hold it right there – a virtual receptionist provider writes an article about the scenarios when virtual receptionists are a bad business decision? Sounds like a bad business decision in the making, right?
Not necessarily. We're not the only virtual receptionist providers out there. While many small companies employ teams of skilled virtual receptionists the same way we do, many are individual contractors and freelancers providing virtual receptionist services independently. Some are employed at large, foreign call centers that route and reroute phone calls all over the place while delivering sub-par customer service.
Are you starting to get a sense of when virtual receptionists are a bad business decision? You should be.
There's a big difference in the level of skill and service North American, native English-speaking virtual receptionists provide compared to that of their foreign call center or completely independent, freelancing counterparts.
The wrong working conditions can take a good idea – the virtual receptionist – and turn it into a business nightmare.
If you make the decision to work with a virtual receptionist, we recommend doing your research first. Why not start here? Here are 3 examples of scenarios when a virtual receptionist may be a bad business decision.
When a Virtual Receptionist is a Bad Business Decision
Basically, the working conditions a virtual receptionist faces are a major factor in determining how suitable their work and services will be. Where a virtual receptionist works from (and how they work) can be a pretty solid indicator of how consistent and useful their services will be. A virtual receptionist can be a bad business decision when…
1. The virtual receptionist is an independent freelancer
There's a difference in the consistency and level of service full-time virtual receptionists (employed by providers like Conversational) deliver compared to part-time, independent virtual receptionists who may work from home.
A freelance virtual receptionist who is working from home while caring for her young toddler is going to be less organized and available than a full-time virtual receptionist who is employed by a virtual receptionist provider and receives benefits.
2. The virtual receptionist isn't a native English speaker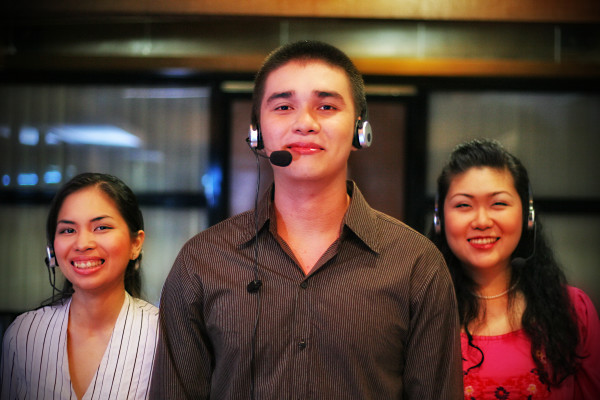 As a business owner, it's your job to make sure your customers receive the best service and assistance possible when they contact your company. That's not possible if your virtual receptionist isn't a native English speaker.
Even if they've mastered the language pretty well, accent and usage differences are sometimes enough to turn customers off.
Don't let language differences be a barrier to your customer service – instead, opt for North American virtual receptionists that will share a cultural and lingual base with your customers.
3. The provider you use offers 24/7 automated service
Offering 24/7 automated service might sound like a good idea at first, but when it comes to customer service and call answering, it's a seriously bad business decision. Studies have shown that more customers hang up and never call back when they realize they're speaking to a machine instead of a real human being.
Every hang up could be a potential sale, lost forever. Don't make that mistake! Always ensure there's a live person answering your phone, even if that means your phone hours are limited to business hours only.
Basically, the working conditions a virtual receptionist faces are a major factor in determining how suitable their work and services will be. Where a virtual receptionist works from (and how they work) can be a pretty solid indicator of how consistent and useful their services will be. Keep these scenarios in mind as you search for the right virtual receptionist provider.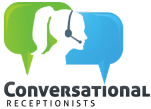 If you're ready to start looking at virtual receptionist monthly plans and pricing, click below to compare our plans.
Virtual Receptionist Pricing
Source: https://www.conversational.com/virtual-receptionists-bad-business-decision/
Publish Date: July 7, 2016 5:00 AM
---
The 6 Keys of Customer Service from Our Receptionists
Our team of virtual receptionists stays busy handling the requests and calls of customers across the nation. Your small business can benefit from their expertise by checking out the included 6 keys of customer service in the video below!
What are the 6 keys of customer service?
Customer service should be about the customer. Providing great customer service isn't easy, and if you want to do it right, it won't always be comfortable. You'll have to do things you don't want to do. The 6 keys of customer service, according to our team of virtual receptionists, are:
Put a smile in your voice – Smiling makes you sound friendlier
Keep a customer service notebook – Jot down customer preferences, sample scripts, etc.
Go beyond calm and collected – Calm can seem detached. Be positive, always
Learn to handle the 10 types of callers – Difficult callers are common, so strategize
Never gossip about a client – Gossip travels fast. Don't do it
Hold the silence, music is best – Callers prefer hold music to silence or promos
Details about implementing each of the six keys are inside the video. Please watch the video and share it with your colleagues to help them improve, too. Don't forget to hit Subscribe to see more videos like this from Conversational!
What would you like to see in our next video? Email suggestions and requests to debra@conversational.com.
Source: https://www.conversational.com/6-keys-of-customer-service-receptionists-video/
Publish Date: July 5, 2016 5:00 AM
---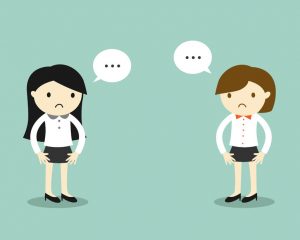 You're at a networking event, surrounded by smart and capable people that you'd love to know better. You start talking to another business owner and at first, the conversation is going fine. What business are you in? How'd you get your start? Where are you from? But once these preliminary questions are answered and you've both run out of things to say, the dreaded awkward silences ensue.
You know the ones – possibly only 3-5 seconds long, but lasting an eternity in your mind. An awkward, soul-crushing eternity that you're sure makes you look uninteresting and strange to your conversation partner.
But remember this: They're part of the awkward silences, too. They're just as uncomfortable about them as you are.
Banish awkward silences by asking this question
The good news? There's a way to banish awkward silences from your conversations forever. That's not a generalization. Once you learn the right questions to ask to keep the conversation moving naturally, you'll never have to worry about the dreaded long pause again.
Banish awkward silences by asking detailed questions instead of the traditional "Where are you from?" or "What do you do?"
How did you end up in (this city/country)?
What do you like about (this city)?
Did you always think you'd end up doing (this career)?
Any restaurant recommendations or must-see attractions in (their past city)?
By delving a bit deeper (not too deep – notice that these questions just scrape the surface of the other person's life) instead of just asking the traditional "small talk" questions, you avoid the traditional small talk awkward silences.
You open up the conversation and give it a range of possibilities through which it can take off. Now, you two can talk about your hopes and dreams, your disappointments and goals, your hobbies and pastimes instead of just naming the city in which you grew up or the industry you work in.
Another important tip for keeping the conversation flowing naturally and not peppering the other person with seemingly random questions just to keep talking? Know what they're really asking when they ask you a question.
Know what they're really asking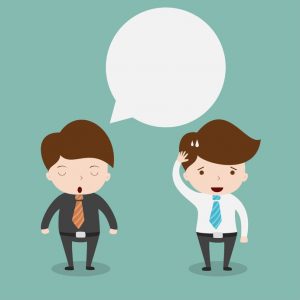 At the heart of every question someone asks is a desire to know more. Sure, we're conditioned to ask the same types of questions upon meeting someone, but it's more than that.
There's a reason we ask someone where they're from or what they do.
If you can give a deeper answer to the seemingly top-level questions people ask, you give yourself and your new conversation partner "talking fuel." Not just mindless, empty chatter, but serious, get-to-know-me talking fuel.
And how can you give a deeper answer to a seemingly superficial question? By knowing what they're really asking.
We loved this useful, enlightening example from Charisma on Command:
They say: "Where are you from?" (Act as though they asked "Why did you wind up where you are today?")
They say "What do you do?" (Act as though they asked "Why do you spend your time doing what you do?")
This is a great tip to use in conversation because while the other person may not have read this article and learned how to avoid asking dead-end questions that lead to awkward silences, you have. You can apply what you've learned to read deeper into the questions they ask you, giving an answer that will keep the conversation flowing rather than stalling it.
There's one final tip for ensuring awkward silences disappear from your conversations forever. This one takes about 5 minutes, but trust us – it's worth it.
The essence of you in bullet points
What's the point of another person conversing with you? Getting to know you better. Learning more about you. Understanding what makes you tick. Think back on the best, most interesting conversations you've had – the ones that you didn't want to end. They probably involved each of you talking about the very essence of yourselves – what you believe, what you have faith in, what you fear, what you know well.
Now, with that in mind, sit down with a blank sheet of paper or a new document. Brainstorm about the essence of you, what makes you who you are. What do you want people to know about you, to sense from you when they speak to you? Now, write them down in no particular order.
Your top 5 traits, values, interests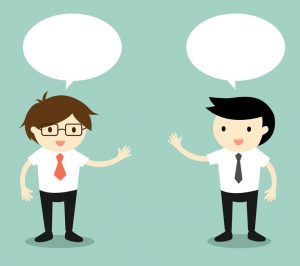 Once you've got your self-descriptors written down, it's time to prune them down to just 5. Sort them in the order of importance to you.
Which is the trait/hobby/value that you want people to sense first? It might be friendliness, desire to innovate, boldness, etc. Write that down in the number one spot. Do the same for the next 4.
Now, you've got a functional list of the things you want people to know about you when they speak to you.
The final step is coming up with some sample statements and answers to questions you might use to reinforce these values, traits, or interests.
For example, if I want people to see me as an intensely friendly person, when they ask me "Why'd you move to Atlanta?" I might say:
"You know, I loved New York City and the fast pace there, but I really missed the friendliness of the people in Atlanta. I like to be able to smile at people I pass on the street, or just spark a conversation with a stranger without being suspected of something malicious. Do you know what I mean?"
An answer like this communicates your values to other person clearly, offers them an opening to respond with a deeper answer, and forges a connection between you and your conversation partner.
Brainstorm what you consider the "essence" of you
Pare them down to your top 5 values/traits/interests
Come up with sample answers to questions and statements that support these
Try these tips in your next "small talk" scenario. We think they will help you banish awkward silences forever. Do you have any additional tips you use for starting and keeping conversations flowing? We'd love to hear them in the comments!
Source: https://www.conversational.com/banish-awkward-silences-asking-question/
Publish Date: July 1, 2016 5:00 AM
---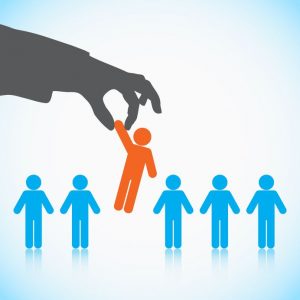 Think you're ready to take the first step of growing your business by hiring your first employee? Congratulations! You're off to a great start if you've reached this important milestone in business growth. There are so many things to consider when you're hiring your first employee, and keeping it all together can be a challenge.
That's why we've put together a handy checklist for hiring your first employee – one that you can refer to each time you bring on a new hire, as well!
Find the checklist below and make sure you're abiding by federal and state rules as you move forward with your first official hire.
The Checklist for Hiring Your First Employee
Stick to this list and you'll have all your bases covered. Don't forget to enthusiastically welcome your new employee and pat yourself on the back for a job well done!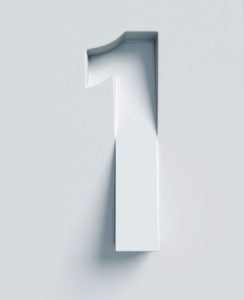 Get your EIN.
Your Employer Identification Number (EIN) is used for tax purposes and IRS documents. Just fill out Form SS-4 to get yours. The form is available for download at IRS.gov, so print it out and send it in.
Register with the state Labor Department.
After hiring, you'll be paying state unemployment compensation taxes and your company will need to be registered with the Labor Department to do so. Google your state and the words labor department.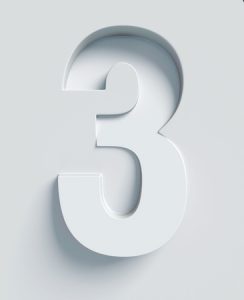 Get worker's compensation insurance.
If you're employing people, you should have worker's compensation insurance in case someone is injured on the job. In most states, it's required, but there are some exceptions.
Set up payroll to withhold taxes.
Each paycheck your employee receives will need to have a portion of it withheld for tax payments. You may have to withhold state taxes as well. Look for IRS publication 15, Circular E: The Employer's Tax Guide for more information (available online).
Have employees fill out IRS Form W-4.
Form W-4 is the Withholding Allowance Certificate and it's only for your use, not the IRS. This will help you determine exactly how much tax to withhold from their checks.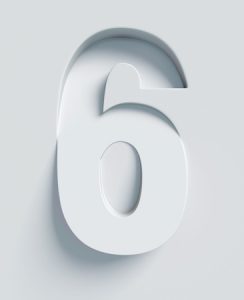 Report to your state's new hire agency.
You must report information on your new employee to your state's hire reporting agency. This is to identify parents that owe child support. Check the State New Hire Reporting page for more information.
File IRS Form 940 every year
This form reports your federal unemployment tax. You must file it yearly during any year you paid an employee wages of more than $1,500 in any quarter during that year. The form is available online.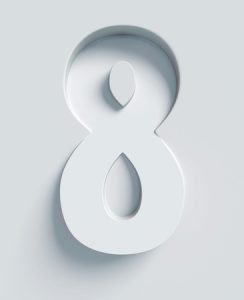 Develop an employee handbook.
Not required, but recommended. State your company mission, culture, policies, etc. in the handbook to ensure clarity and consistency. Check out Create Your Own Employee Handbook: A Legal & Practical Guide.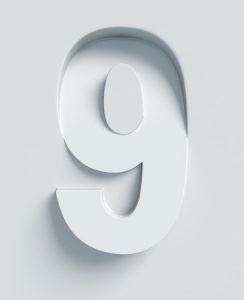 Set up employee benefits.
Establish an employee benefits program including health insurance, dental, 401(k), vacation time, sick days, sign-on bonuses, etc. This will encourage your employees to deliver the best possible work while feeling secure in their role.
Source: https://www.conversational.com/checklist-hiring-first-employee/
Publish Date: June 30, 2016 5:00 AM
---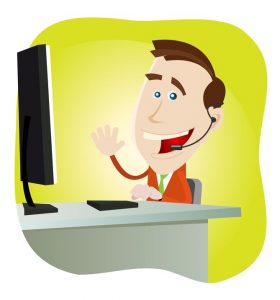 Is an online receptionist different from a virtual receptionist? Let's dig into the origin of the titles before we answer that question.
Online (adj.) – Controlled by or connected to another computer or to a network; Connected to the Internet or World Wide Web.
Virtual (adj.) – Carried out, accessed, or stored by means of a computer, especially over a network; Not physically existing as such but made by software to appear to do so.
Receptionist (noun) – A person employed in an office or other establishment to answer the telephone, deal with clients, and greet visitors.
According to these definitions, an online receptionist is 'A person employed in an office connected to the internet or World Wide Web to answer the telephone and deal with clients at an office.'
A virtual receptionist, then, is 'A person employed in an office or other establishment to answer the telephone, deal with clients, and greet visitors – not physically existing as such but made by software to appear to do so.'
An online receptionist is the same thing as a virtual receptionist. They're just different titles for the same role. What exactly does a virtual or online receptionist do? We're so glad you asked.
The role of a virtual or online receptionist
An online receptionist works remotely, either from a virtual receptionist providers' office or independently from their own home. Working remotely creates a few limitations for the receptionist position that is traditionally onsite. Here's how online receptionists manage to cover an office's reception area without physically being there.
Online receptionists run your reception area remotely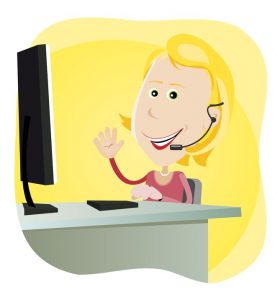 The office's phone calls are automatically routed to the online receptionist, who answers the call before the third ring. She uses a customized greeting, approved by the business owner, when answering calls. Callers never need to know she isn't working from your office.
Because you'll fill out a company questionnaire when you start working with your online receptionist, she'll have all the answers she needs to deliver basic customer service to callers, take messages and deliver them to the proper person, and do "warm transfers" when needed. Warm transfers involve announcing the caller and reason for the call to the person it's being transferred to rather than just hitting a button to transfer the call.
Your online receptionist can also manage your appointments and scheduling. If you're already using a scheduling software you like, just let Conversational's team know and we'll accommodate it. If a caller says they want to make an appointment sometime the following week, your online receptionist can check your schedule, confirm that the date and time is available, and schedule them without issue.
An online receptionist by any other name
It can be confusing to identify which titles describe which roles in the remote working industry. The industry is still relatively new and many businesses are still figuring out what these remote positions are used for. There are a host of names that all describe the virtual receptionist position. Here are a few examples:
Virtual receptionist
Online receptionist
Virtual office receptionist
Remote receptionist
Virtual call answering specialist
Telephone answering service
Live receptionist
Online secretary
Source: https://www.conversational.com/online-receptionist-virtual-receptionist-is-there-difference/
Publish Date: June 29, 2016 5:00 AM
---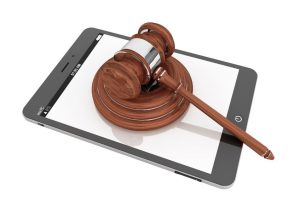 Lawyers work notoriously long hours at the office. Many attorneys report that they spend more than 60 hours working each week – the equivalent of holding both a full and part time job. But solo and small law firms have a unique option when it comes to finding office space – opting to open a virtual law firm rather than renting an office or building.
The Advantages of a Virtual Law Firm
A virtual law firm is different from a traditional law firm. There are 4 key differences.
First, with a virtual law firm, there is no need for physical "headquarters" to meet with clients – all interactions are done completely online.
Second, virtual law firms can operate with just one lawyer rather than a group of partners.
Third, virtual law firms capture the huge market of people searching for legal assistance online.
Finally, virtual law firms make use of outside tools or services to fill in the gaps left by going virtual. More details on each of these differences follows.
No need for physical headquarters
Lawyers can save a considerable sum by choosing to open a virtual law firm instead of renting a building or office space for their practice. Rent is one of the largest expenses a law firm incurs each month, so doing away with it increases your cash flow.
It's not only cost effective, but also immensely appreciated by clients for other reasons.
"My clients come to me with sensitive subject matter. They have to reveal potentially embarrassing or difficult things to me in order for me to accurately represent their case, and that's tough for them to do in person. It's harder to look someone in the eye while relating the events leading up to a divorce or filing for bankruptcy. Once I went virtual with my law firm, I kept hearing from clients that they really appreciated being able to communicate with me in such a convenient way." – Geoff C. Mueller, attorney at law
Operate alone or with a partner – your choice
One of the best parts of opening a virtual law firm is the total freedom you'll have. You can choose whether you want to work alone as a legal consultant or partner with other attorneys to build a true law firm. Even if you choose to work with a partner, there's no need to work side by side or even in the same building. You can both work from home if you have the right services and tools in place to handle the workload.
If you choose to work alone, make sure you plan some time to be social each day or week – it's all too easy to drift into wearing pajama pants and slippers every day if you don't guarantee yourself some time out of the house with other people.
Capture the huge market of people looking for legal help online
There's a huge market of people looking for legal assistance online. Check out this graph from Google Trends, which tracks the world's searches for the term 'online attorney' over time and you'll see that it's a very common search. People clearly want to find reputable virtual law firms, and if you can provide that for them, you'll have guaranteed clients.

As mentioned above in the quote from Geoff Mueller, legal clients are often reluctant to approach a lawyer in person with difficult confessions, questions, and reports of past events. Removing the barrier of face-to-face interaction makes it easier for these clients to be comfortable with their lawyer and give accurate information.
Fill in the gaps with outside services and tools
You can't decide to go virtual with putting some strategies and plans in place, first. Whether you're already running your own practice and want to go virtual or you're still in the planning stages of starting your virtual law firm, your first step should be covering the tasks that are traditionally handled onsite. That includes reception, accounting, and client meetings.
You can view our plans for both virtual legal receptionists (answer phones, take messages, manage appointments) and virtual legal assistants (all of the above, plus random tasks like research, documentation, planning, and more) to determine which is right for your virtual law firm.
Check out sites like Upwork to find a reliable freelancer or outsourcing agency to delegate your accounting responsibilities to. Design a plan for holding client meetings – sites like GoToMeeting.com and apps like Skype are common choices.
Source: https://www.conversational.com/advantages-virtual-law-firm/
Publish Date: June 29, 2016 5:00 AM
---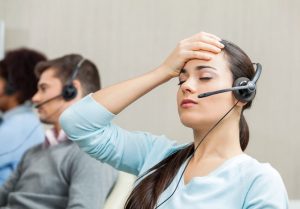 Ask anyone who owns a business or manages a customer service department – failing at customer service is alarmingly easy to do. Even with the best intentions, offering sub-par customer service is the norm for many companies. If you're uncertain whether or not your customer service strategy is working, it's probably not. Great customer service elicits reactions from your customers, and they'll let you know how much they appreciate it.
When's the last time you received a compliment on the level of service your business provided? Wouldn't it be nice to hear some encouraging words from customers? Check out the 4 most common ways small businesses fail at customer service to check your strategy and get back on the right track. Shep Hyken shared these tips in his recent post, Five Reasons Your Company May Fail at Customer Service.
4 Ways Your Business is Failing at Customer Service
Your small business is probably failing at customer service in these 4 ways. Which of these mistakes do you recognize – and what steps will you take to correct them?
1. Lack of clarity in your strategy
You may have a general customer service strategy in place, but having an overly-general strategy is just as problematic as having no strategy. Without clarity, go-to processes, and preferred terminology in your strategy, your employees will struggle to provide the same level of customer service to each customer.
Clarify your strategy by elaborating on what's already there and making things clear where they seem general. If your strategy is "Treat every customer like family," that's a great starting point, but it won't translate into teaching your employees how to treat customers like family.
What does it mean to treat someone like family? Offer them additional help when they need it? Act delighted to hear from them? Never put them on hold? Whatever your definition is, make sure you clarify exactly how you expect yourself and your employees to uphold that strategy.
2. Too-brief training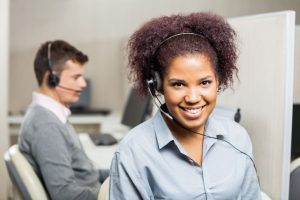 Training, for many small businesses, is a short-term process that happens upon hiring an employee. If you subscribe to this belief, you're probably failing at customer service. Ongoing training is necessary to keep everyone on the same page. It's also a must if you want your employees to stick to your strategy and keep your goals in mind.
After training, the information learned can slowly diminish to the point where employees are making their own decisions about how to act and what to do when they interact with customers. You want your strategy and goals to determine your employees' actions, not their individual ideas and whims. Continue training throughout your employees' time with your company.
3. Limiting customer service to a department
Customer service, in order to be effective, has to be taken on by the entire organization, not just a department. Anyone who will come into contact with a customer needs to be trained and taught the basics of customer service. No matter how brief an employee's interaction with a customer may be, it's an opportunity to either support or negate your customer service strategy. Don't let it be the latter!
Teach your other departments the importance of customer service and involve them in the continual training discussed in number 2. Make great customer service a business objective, not a sole department's responsibility.
4. The wrong employees and attitudes
Even with a great strategy in place, adequate training, and cross-departmental involvement, failing at customer service can still happen. If you've got the wrong people in customer-facing positions, you're fighting a losing battle. There are many excellent employees that simply don't belong in customer service. You need to analyze your current staff and determine who's fit for customer service and who isn't.
Some personality traits and mindsets make it harder for people to deliver customer service effectively. With issues like these, the only fix is moving that person out of customer service and into a different, non-customer-facing role.
Customer service isn't a theory. It's not something you decide or just think. It's something you do. And not just you – everyone at your business has to be on board to offer a truly great customer service experience. Clearly define your strategy, practice continual training, involve the whole organization, and make sure your employees are a good fit to avoid failing at customer service.
Source: https://www.conversational.com/4-ways-business-failing-customer-service/
Publish Date: June 29, 2016 5:00 AM
---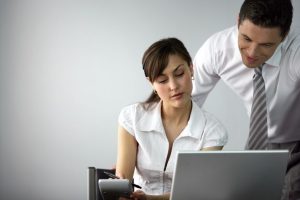 As a virtual assistant provider, we get this question all the time: "What's the difference between an administrative assistant and a virtual assistant?" At first, it can be unclear whether the duties an administrative assistant handles are any different from the duties a virtual assistant handles.
We're here to cut through the static and clarify the roles of an administrative assistant vs virtual assistant so you can determine which one you need.
Administrative Assistant vs Virtual Assistant
The differences between an administrative assistant and a virtual assistant are subtle, so pay attention! The main difference is the location where the work takes place.
Administrative assistant duties
An administrative assistant usually works onsite in their employers' office or place of business. They may work from home on occasion. Administrative assistants are often employed on a full-time basis and receive legally-required benefits from their employers.
Duties an administrative assistant might take care of include:
Answering phones
Taking notes and memos
Maintaining file organization
Sending/receiving correspondence
Greeting in-house clients or customers
Bookkeeping and scheduling tasks
Documentation and planning
There is no educational requirement to become an administrative assistant other than a high school diploma, though some specialized assistants may be required to have higher education.
Virtual assistant duties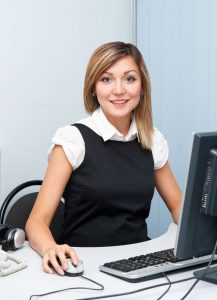 A virtual assistant is everything an administrative assistant is – except full-time and onsite. Virtual assistants are simply part-time administrative assistants that work remotely, whether that's from their own home or from a brick-and-mortar office or call center.
A virtual assistant may be employed full-time by a trusted virtual assistant provider, like Conversational, where you can then order their services by selecting a monthly plan. They may work independently on a contract basis with individual clients. You will sometimes hear virtual assistants referred to as VAs.
Virtual assistants handle the same duties as an administrative assistant, plus several more:
Answering phones
Taking notes and memos
Maintaining file organization
Sending/receiving correspondence
Greeting in-house clients or customers
Bookkeeping and scheduling tasks
Documentation and planning
Plus…
Blog post management
Editing and proofreading
Social media management
Online review management
Bill payment and ordering stock
Research and information collection
Hiring an administrative assistant vs virtual assistant
When you're ready to hire an assistant, deciding between an administrative and virtual assistant will be difficult. Just consider your own needs as you make your decision.
Will you need help from your assistant full-time (40 hours per week), or just from 10 to 40 hours per month? Can you afford to provide an assistant with a full-time salary and the federally required benefits? Do you work from a business location or your home?
"I need a part-time assistant that only works when I have tasks that need to be done." If you don't need full-time help, you're a prime candidate for hiring a virtual assistant. Click here to view our monthly plans.
"I need a full time assistant that works from my office." If this is you, you'll need an administrative assistant who doesn't work remotely.
"I can afford to pay a low cost for a monthly plan, but not a full-time salary with benefits." You need a virtual assistant, not one that requires a salary and benefits. Click here to view our monthly plans.
"I can afford to pay an assistant a full-time salary with benefits." An administrative assistant or virtual assistant can help you in this case. Click here to view our monthly virtual assistant plans.
Source: https://www.conversational.com/comparing-administrative-assistant-vs-virtual-assistant/
Publish Date: June 28, 2016 5:00 AM
---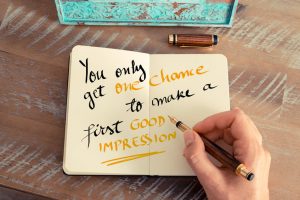 Making a great first impression over the phone is a challenge, no matter what the context is. Without knowing anything about the person you're speaking to and vice versa, you must somehow come across as a charming and capable person. It's hard enough to do that with people that know you well! How are you supposed to make an outstanding first impression over the phone?
We've found some helpful tips through the years as virtual receptionist and virtual assistant providers. We'll show you how to make a great first impression over the phone with 4 tips below.
How to Make an Outstanding First Impression Over the Phone
Making a great first impression over the phone is easy when you follow these 4 tips.
Pick it up
No, this isn't a joke. Picking up the phone when it rings is the first step in making a great first impression.
Many small business owners find themselves unable to get to every call. By not answering a call that comes through, you send the message that you're either too busy to take on more clients or simply uninterested. Both amount to a bad first impression.
Even if you answer the phone before they hang up, you're not necessarily making a good first impression. People want you to pick up the phone quickly, and whether or not you do is the first part of managing the impression you make.
Put a smile in your voice
Being busy non-stop as a business owner can sour the mood of even the happiest person. If you're manning the phones at your business, chances are, you could be a little friendlier to make a better first impression.
One way we teach our virtual receptionists to do this is by smiling while on the phone. It's not an exercise in lunacy, believe it or not. Smiling actually changes your vocal inflection and tone, making you sound friendlier and happier to callers. Friendly, happy person answering the phone? Great first impression, check.
Be willing to dig for solutions
Now that you've greeted the caller in a fast and friendly manner, the way you handle the call is all that stands between you and a great first impression. One thing that turns callers off? An unwillingness to find and source creative solutions to problems.
Combat that by being willing to 'dig' for solutions. Show your caller how resourceful and creative you can be! By going above and beyond to find a fix, you say to them "You're a special customer, so I'll do extra to make sure you're satisfied."
Don't let your voicemail make the impression
It's not just how you answer the phone that matters – who answers it is important, too. Letting calls go to voicemail is a first impression killer. Sam Glover of Lawyerist.com said, "Most of my potential business clients are "shopping" for a lawyer, and the first impression matters a lot. If they get a voicemail message or me when I am not at my best, I could lose a client instead of gaining one."
This is the reason virtual receptionist services like ours are increasing in popularity. Many industries in the small business sector would rather have a professional provider answer calls and transfer them to the right person than answer phones in a way that loses customers or misses out on opportunities.
If you're in the market for a virtual receptionist to take your calls and help you make an outstanding first impression, click here to view our pricing plans.
Source: https://www.conversational.com/how-make-outstanding-first-impression-over-phone/
Publish Date: June 23, 2016 5:00 AM
---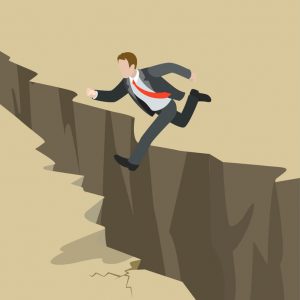 We've talked about the multitude of reasons to outsource, but this post is different. Outsourcing can be the best decision you've ever made for your business if you implement it in the right ways. If you've made the decision to start outsourcing, you can do it two ways: The right way or the wrong way. The wrong way – the outsourcing don'ts – are the focus of this post.
Learn about the biggest outsourcing don'ts and how you can avoid making these mistakes below.
The 10 Biggest Outsourcing Don'ts
Don't go with the first provider you find on Google. Do your research before settling on a provider to outsource your work to!
Don't discard a possibility just because their current plans aren't a good fit. Ask for a custom plan and you'll be surprised at how often providers will adapt to your needs.
Don't prioritize cheap over cost-effective. Cheap services do cheap work. Cost-effective services cost what they're worth and trust us – paying a little more will be worth it.
Don't outsource too much too soon! It's tempting, but the best way to start outsourcing is by getting your toes wet, outsourcing a few tasks and analyzing the returns and results.
Don't keep paying for too much office space if outsourcing enables you to cut down on your on-site staff or tasks. Move to a smaller space, or try a home office to save more money.
Don't pay for additional services you may not need simply because they're offered at a low cost or the provider representative does a great job "selling" them to you.
Don't expect automatic efficiency and cost savings when you start outsourcing. Be critical and evaluate the returns and results you get from your provider.
Don't skip the online reviews when you're shopping for a provider to outsource to. Other business owners' opinions are one of the best indicators of how effective an outsourcing service will be.
Don't micro-manage your outsourcing provider. Do your homework before you begin the working relationship. Get all your priorities and requirements out in the open so there are no surprises.
Don't work with freelancers when you're outsourcing unless they have stellar credentials and references. When possible, outsource to a provider or agency. There's more protection for your business this way.
More outsourcing resources
Looking for more tips on what to avoid and what to look for when you start outsourcing? Check out these great resources to learn more about outsourcing effectively.
How to Outsource: 12 Do's and Don'ts
The 7 Biggest Outsourcing Mistakes to Avoid
Top 12 Mistakes to Avoid When Outsourcing
Outsource Your Way to Success
Advantages and Disadvantages of Outsourcing
Source: https://www.conversational.com/10-biggest-outsourcing-donts/
Publish Date: June 21, 2016 5:00 AM
---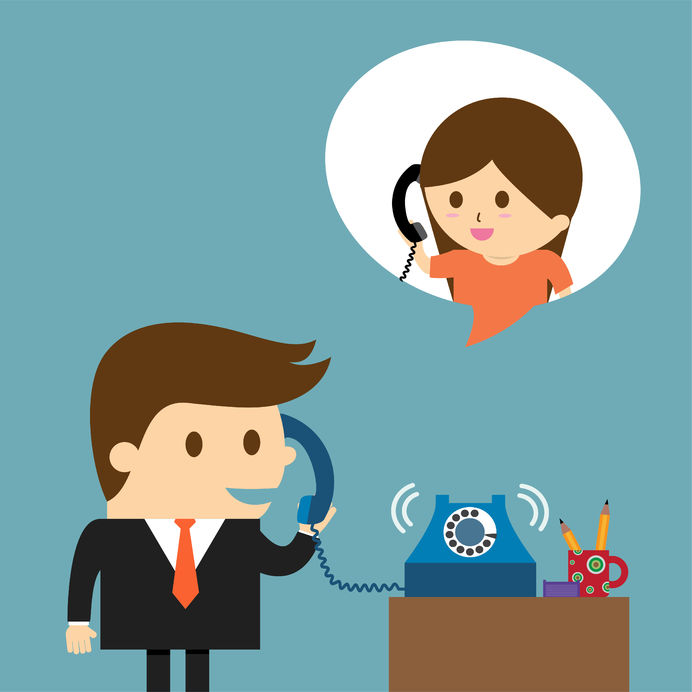 Small businesses vary a lot depending on their size and industry. As a virtual receptionist and virtual assistant provider, we wanted to find out how entrepreneurs in different industries manage the phone calls to their business. We asked business owners one question: "Who answers your business phone?"
Small business owners – who answers your business phone?
These are the responses we got from 6 business owners that receive at least one business call daily.
"If the phone is ringing, I pick it up!" – James Kerr, Founder & Chief Geek of SuperGeeks
"If the phone is ringing, I pick it up! One time I was in the office on a Sunday. We were closed. But the phone rang and I didn't want to miss the opportunity…turned out it was someone from the State wanting a $12K database. She was probably thinking no one would be in and would just leave a message. But I answered and closed the deal!"
Bottom line is: You can't answer the phones yourself all the time because you must focus on other things. However, it is good to pick up the phone from time to time. It gives you a good sense for what's happening in the trenches…plus clients always love getting the boss."
"I had to hire a virtual receptionist when call volume went up." – Jennifer Lendey, owner of chiropractic clinic
"I used to answer the phone at my clinic when I wasn't with a client, but once my clinic took off and started drawing in more clients, I couldn't get to all the phone calls. I had to hire a virtual receptionist when call volume went up. I didn't feel that hiring a full-time receptionist was necessary since my office is so small.
I found a virtual receptionist provider that offers a 30 day free trial and figured I'd try it out with nothing to lose. I've now been working with that provider for 3 months and I won't ever go back to answering my own business phone again."
"I answer my own phone." – Arjan Yspeert, independent marketing consultant
"Currently I work alone [solopreneur] as a marketing consultant for SMEs. I work for just a few clients (8, but at the same time) and I answer my own phone. I guess I get about 10–15 calls a day, 5 of them by clients.
I have had medium sized businesses in the past with partners. We had a girl answering calls on the landline, but the bulk would go directly to the cellphones of the staff we employed. I have also worked alone with many different clients, and in those cases I have used answering services."
"As your business grows, have someone else answer the calls." – Tim Lau, entrepreneur specializing in eCommerce and online marketing
"Initially you have to answer your own calls if you don't have any employees. As your business grows you will want to have someone else answer the calls and only direct the calls to you when necessary since you want to spend your time on the most important things in your business."
"I use a service that transfers calls." Thespy Alfred, social care entrepreneur
"I do! I use a service that transfers calls from my office land line to my mobile. Or, if I want, will send the voice recording or transcription via email."
"I answer if I'm around and not busy – my VR answers any other time." – Ben Waddis, owner of accounting firm
"Depends on how busy I am. I answer if I'm around and not busy – my VR answers any other time. She has a list of callers and numbers that should be transferred to me, and for anyone else not on that list, she either answers their question or directs them to my voicemail so I can get back to them when I get a chance. I miss too many calls to answer them all myself. This works better for me."
Source: https://www.conversational.com/who-answers-your-business-phone-6-business-owners-responses/
Publish Date: June 17, 2016 5:00 AM
---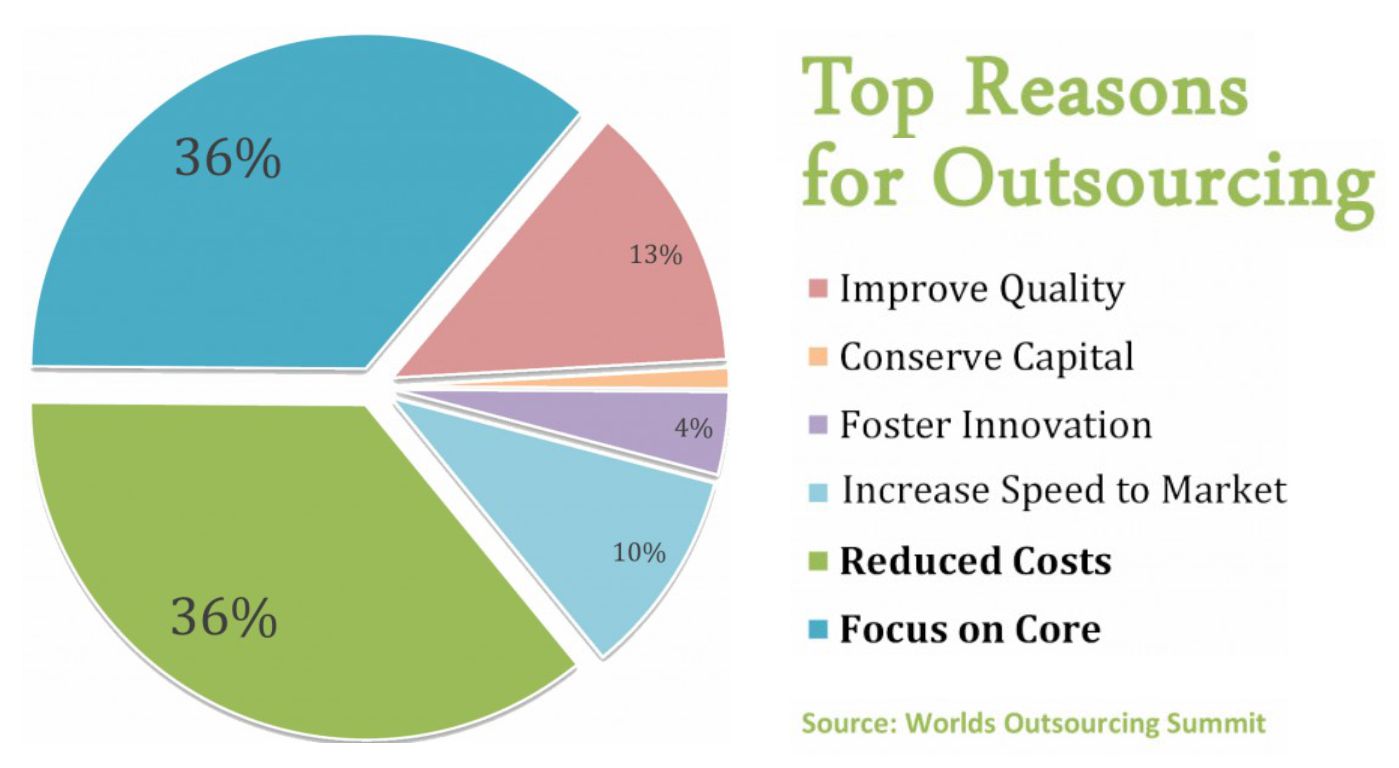 Outsourcing is to small businesses what babysitters are to parents – lifesavers. As a business owner, you love your company, your mission, and the work you do. Well, most of it anyway.
Just like parents understandably get exhausted caring for their children all day, every day, business owners get exhausted from taking care of business.
When parents need a night out or some time off, they call a babysitter. When you want to buy some of your time back and start focusing on the things that have the most value for your company, you start outsourcing.
If you're having trouble convincing yourself it's worth it, here are 15 practical reasons to start outsourcing.
15 Practical Reasons to Start Outsourcing
1. You cringe at the thought or dread doing certain tasks to the point where you consistently avoid it or procrastinate.
2. You're spending less time with your family and friends, and they've noticed that you always seem to be busy with work.
3. Your time is stretched thin and you don't have the amount of time it would take to properly complete certain tasks, like balancing the books or answering phone calls.
4. You're stuck doing something that you aren't skilled at, like writing blog posts or delivering customer service, and you know someone else could do it better.
5. You specialize in higher-level tasks, so completing day-to-day or administrative duties are not good investments of your time.
6. It costs less to outsource than it does to hire someone full time, so you can get extra help without breaking the bank.
7. You can pick specific individuals or companies to outsource your tasks to based on their level of skill and experience, enabling you to pick someone who has the strengths you lack.
8. It enables you to handle the core business functions and strategies while knowing the day-to-day "mundane" tasks will be taken care of.
9. Outsourcing lets you tap into others' experience and expertise – the people and companies you outsource tasks to might know something you don't that nets results like you've never seen before.
10. It also makes it possible to re-allocate any hiring budget you had for the positions you decided to outsource toward other, more pressing expenses.
11. When you outsource, you aren't employing anyone so the cost to your business is deeply reduced – unlike hiring full time, when you outsource, you don't have to pay a minimum wage, provide benefits, give up office space, etc.
12. You save time creating strategies and plans for tasks you're unsure how to approach – outsourcing agencies and individuals already have a plan and will put it into action for you when you work together.
13. It helps you control risk for your company by featuring much lower costs, no long term contracts, no federal or state employment or benefit requirements, etc.
14. Outsourcing can allow you to free up your employees' time to pursue higher-level tasks – for example, if you employ a content manager who writes blog posts, schedules social media posts, and arranges content partnerships, you could outsource the scheduling of social media posts to a virtual assistant, giving your employee more time to write blog posts and arrange content partnerships.
15. Finally, outsourcing can help you expand sooner by allowing you to take on a larger volume of work without hiring several new employees to do it.
Source: https://www.conversational.com/15-practical-reasons-start-outsourcing/
Publish Date: June 16, 2016 5:00 AM
---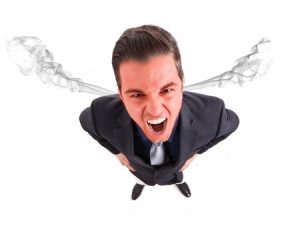 Angry customers are inevitable in business. But dealing with angry customers is a science, not an art.
Knowing how to balance your understanding and attention while protecting your company and reputation isn't something that happens spontaneously – you have to train yourself in how to react when the situation arises.
When you've created a product or service that you are proud of and a customer is angry with you over it, it makes you feel bad. Whatever you do, don't let your own disappointment or feelings cause you to respond angrily to a customer (yes, even a screaming customer).
From the customer's perspective, hard-earned money was spent on a product or service from that is not meeting the promised expectations. It doesn't take much to turn what would have been a patient customer into one that is irate.
Take a look at 8 things you should never say to an angry customer if you want your business to last.
Top 8 Things You Should Never Say to an Angry Customer
Take a look at 8 things you should never say to an angry customer if you want your business to last.
1. "Calm down"
You may be tempted to address an interaction with your customer by telling this angry customer to "calm down." Believe it or not, this is one of the easiest ways to make your customer do just the opposite. No angry person wants to be told to calm down because it's implying that their emotion is not justified.
Rather than telling someone this, try the phrase "I really want to understand and help you in any way I can." This shows the customer genuine concern and proves that you take the situation seriously. Phrases like this are likely to diffuse the situation and bring quicker resolve. It's better to use language that would imply you appreciate the customer and their situation than language that downplays their frustration.
2. "It's not our fault"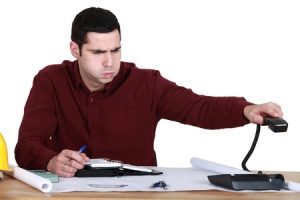 You may be tempted to go on the defensive and remind your customer that you aren't to be blamed. When you do this, you simply show the customer that you are distancing yourself from the situation because you feel no responsibility. That's the last thing a customer needs when coming to you with their problem. Instead, show that you are empathetic by offering a phrase like "let me see what I can do."
3. "I'll be brutally honest here…"
Sometimes people will say "to be brutally honest…" which implies to your customer that you haven't been honest as of yet. This phrase will make everything you said up to that point lack credibility. Instead, avoid this phrase and opt for honest communication that builds trust with the customer.
4. "According to our policy…"
Sometimes you may be tempted to refer to your handbook and company policies to get you out of trouble. That may work for you as a customer service rep, but your customer is going to feel that they aren't worth thinking outside of the box for. If it's something that really can't be helped, try saying "Due to legal reasons…" or "Due to security reasons…" instead.
Sometimes mistakes happen and a customer isn't going to be pleased to hear that you are hiding your mistakes behind company policies. Sometimes policies are too strict to get around, but make sure you get that across to your customer in a relatable way.
5. "Well, what am I supposed to do about it?"
You don't want to say anything to your customer that shows you are helpless. Avoid saying things like "so what do you want me to do." Try a phrase that shows you are coming up with a solution for your customer such as "what do you think of…" This shows you are trying to compromise while finding out what the customer's goal is for a resolution.
6. "I'm going to put you on hold"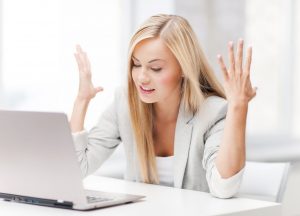 The longer a customer has to wait, the angrier they will get. Make sure you don't say anything like "can you wait a minute" because they have already waited to get a resolution to their problem that should have been done right the first time. If there's no way to get around placing a customer on hold, try saying something like, "It's very important to me that we get this issue resolved today. May I place you on a brief hold while I…"
7. "Sorry, but…"
Avoid the word sorry and try "I apologize for…" Telling a customer you are "sorry, but…" shows that the problem is not getting resolved. Apologizing to a customer shows that you are sincere and that you want to fix it right away.
8. "I'm transferring you to __"
Be sure to avoid saying anything like "I'm transferring you to my manager." Transferring to a manager forces your angry customer to explain the problem all over again, adds to their frustration, and conveys that you aren't competent enough to handle things from your support department. Adequate training is the best way to avoid this issue.
Instead, say something you can do to give the customer some options and reassert your ability to handle the situation: "I can waive that charge from last month for you" or "We can offer this free add-on to say thank you for your patience with us."
Watch out for these 8 phrases that could get you into more trouble with an angry customer! Stick to non-emotionally charged words and phrases (I apologize instead of Sorry) to protect your company's reputation and make sure even angry customers end up with a working solution.
Source: https://www.conversational.com/top-8-things-never-say-angry-customer/
Publish Date: June 16, 2016 5:00 AM
---
How much money do you have to spend on a receptionist for your small business? If your hiring budget is looking a little slim, your first plan might be to cut a few corners where possible, avoid or pause hiring for a while, and start trimming your expenses.
That might not be necessary – if your small business is in any of the following industries (listed below), or if you work from home, a virtual small business receptionist can take care of all the duties an in-house receptionist would without requiring a desk, lunch breaks, salary, or benefits.
At a starting cost of only $1,639/year*, hiring a virtual receptionist through Conversational is the most cost-effective option for handling your phone calls, messages, and appointments.
The following industries report the most success when working with a virtual receptionist:
Industries that use virtual receptionists
Health and Medical Offices – This type of business needs to be able to set appointments throughout the week without missing any calls. Virtual receptionists allow patients to call nearly all day and guarantee no calls are missed.
Legal Firms & Practices – Whether it's a full-fledged law firm with several partners or a solo law practice, a virtual receptionist removes the need to hire a full-time receptionist. Legal clients can be assisted with basic customer service, directed to voicemail, or scheduled for appointments through a virtual receptionist.
Beauty & Aesthetics – Beauty salons, barber shops, nail salons, waxing clinics, and more can benefit from letting a virtual receptionist take the incoming calls, schedule appointments, and take/deliver messages.
Real Estate Agents – Since real estate professionals are always out showing homes and working outside of the office, a virtual receptionist makes perfect sense.
Service Providers – From landscapers to plumbers, those providing a service in the area can certainly benefit from a virtual receptionist. This type of service needs after-hour emergency call capabilities and a virtual receptionist service provides this type of service.
Home-Based Businesses – Any type of business based out of a home may want to use a virtual receptionist to appear more professional.
Non-Profit Organizations – Since non-profits try to keep the list of full-time employees to the absolute minimum, a virtual receptionist service may help.
Online Retail Stores – Online stores need to provide customer service all throughout the week. This can be difficult without a full support staff. A virtual receptionist may eliminate the need for a support staff.
The price of a small business receptionist
Please note: This information applies to Conversational virtual receptionists only. Unlike Conversational, other virtual receptionist providers may not offer appointment and booking services, can charge up to $2.39/minute, and may require you to enter legal contracts to use their services.
How much you pay for your virtual small business receptionist depends on the cost per minute, how much availability you'll need, and the provider you select.
Industry research shows that Conversational offers the lowest per-minute pricing of any provider in the industry, with per-minute cost as low as $1.25. Conversational also offers a 30 day free trial, earning you a free month of service with up to 1000 minutes included in the first month.
If your business has:
Low or unpredictable call volume – go for the Starter plan (100 minutes/month)
Low to medium call volume – check out the Professional plan (200 minutes/month)
Medium to high call volume – you need the Enterprise plan (500 minutes/month)
Based on the plan you select, you will pay just $1,639 – $6,875 per year for your virtual receptionist. Compare that to the $33,000/year average salary for in-house receptionists and there really is no contest. Virtual receptionists are more cost-effective and offer a host of other benefits, too.
How to get started
Thinking a virtual small business receptionist might be the perfect solution for your business? Visit our Pricing Plans page to take a detailed look at the per-minute cost, features, and included tasks of our virtual receptionist services.
Ready to hit the ground running? Click the chat bubble below to start your 30 day free trial now!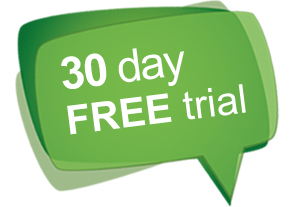 * Price estimation based on Starter plan and includes free 30 day trial
Source: https://www.conversational.com/how-hire-small-business-receptionist-less-than-1650-year/
Publish Date: June 16, 2016 5:00 AM
---
If you're running email marketing campaigns for your business, creating email subject lines is only part of what you do. You've got the content in the body of the message, the selection of graphics or photos, color, formatting, and font choices, optimized send times, A/B testing, list segmentation and more to worry about.
It's easy for the subject line to become a last-minute effort, but when that's the case, it's obvious both in your audience's lack of response and your diminished or lower-than-average open rates.
Convince & Convert found that 33% of email recipients decide whether or not they'll open emails based on whether or not they have compelling email subject lines. Beyond that, 69% of recipients report email as spam based solely on the subject line.
Most of the brands and businesses sending the emails that are reported as spam based on the subject line are not intentionally sending spam to their subscriber lists. In fact, they may have worked diligently to put together an informative newsletter, recommended product curation, company announcement, or email promotion for the customer, but made the mistake of making the subject line an afterthought.
You can avoid getting marked as spam or simply ignored by your subscribers when you follow the best practices for email subject lines.
4 Proven Tactics to Create Compelling Email Subject Lines
By putting the following 4 simple tactics into action, you can create compelling email subject lines that increase email open and click rates.
1. Value clear over clever
Sometimes, you come up with a pun or funny subject line for your email. You consider using it and think your audience will enjoy it, too. But your subscribers would rather see an email subject line that clearly describes what they'll see when they open the email. If it's an offer, it should say so. If you're announcing something, you don't have to reveal the surprise in the subject line, but you should allude to it.
Many studies have shown that open rates are significantly higher – 541% in one study – when the email recipients clearly understood the subject and were able to make a decision on whether or not to open the email. People won't click it to find out what you meant – they'll just scroll past, mark it as spam, or delete it.
2. Come up with a new subject line every time
The subject line is the method recipients have to evaluate and judge the merit of your email before deciding whether or not to open it. If you use the same line over and over, even slightly modified versions of it, you alienate anyone who didn't respond to that subject line in the first place and desensitize those who did.
The best practice is to create an entirely unique subject line for every email, even if it's a weekly or monthly newsletter. Including information about what will be included in the body of the email helps recipients identify whether or not the content inside will interest them. While you might get lower open rates in general, your click through rates might increase because smaller numbers of a better-targeted audience are clicking and following links from your email.
3. Consider emojis for certain B2C markets
Compelling email subject lines can get an advantage over the other thousands of emails pouring into the average user's inbox in a day by standing out with emojis. A smiley face, wrapped gift, sunglasses, stars – lots of big brands and retailers use emojis in their subject lines to draw visual attention to the email and increase the chances of the email getting opened.
A general rule to follow when considering emojis: If you're a B2B company, avoid it. If you're a B2C company marketing to a younger demographic, it's worth it to give it a try and measure your results.
4. Write shorter subject lines
Most of your email recipients are on mobile screens when they check their inbox. Mobile email inboxes show fewer characters of the subject line than desktops or laptops – on average, just 20-30 characters compared to 50. Research shows that the most compelling email subject lines have less than 30 characters.
This sentence is thirty characters
Email subject lines with 30 or fewer characters have above average open rates. The highest open rates are among emails with one to two word subject lines, like "For you" or "Surprise!" You really can't go too short when it comes to subject lines, so experiment with shorter subjects to get higher open rates!
Source: https://www.conversational.com/4-proven-tactics-create-compelling-email-subject-lines/
Publish Date: June 14, 2016 5:00 AM
Page: 1 | 2 | 3 | 4 | 5 | 6 | 7 | 8 | 9 | 10 | 11 | 12 | 13 | 14 | 15 | 16 | 17 | 18 | 19