A Look at Our Most Viewed HR Posts of 2015 - CoWorx Staffing - ContactCenterWorld.com Blog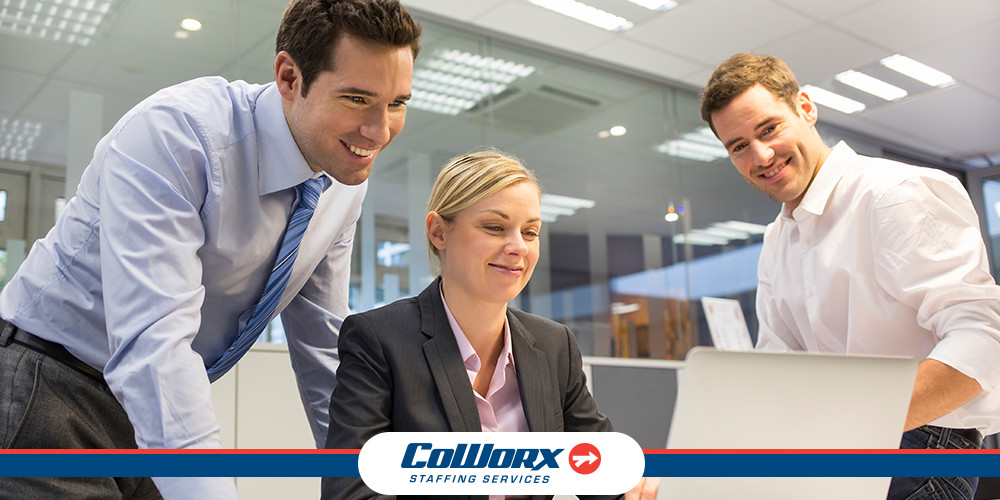 Another year is days away from being over.
And, while we have continuously worked to bring you the top resources for your HR department, we thought it be fitting to recap the year and review the top 3 viewed HR resources from 2015.
Managing For Employee Retention Not Just Stepping Stones
Employee retention was a big topic in HR throughout 2015. Companies are concerned about investing in employees only to have them leave after less than a year of employment. Can you change your management techniques to encourage star players to stay loyal? We discuss the ways you can start on their first day to encourage dedication. We also talk about career development, proper feedback techniques, and recognition for performance.
Can Management Truly Motivate Employees?
Motivation has always been a hot topic for business leaders. How do you ensure that your team is satisfied, engaged and valued? And can this really come down from the top echelons of management. The correct answer is not only that it can, but that it must. In this post we discuss how managers can lead by example, track the employees' motivation, work with their strengths, and stop micromanaging. With these suggestions, any organization can encourage high levels of performance from all of their employees.
The Importance of Reference Checks When Hiring New Employees
Lastly, we couldn't let this year end without bringing up the topic of reference checks one more time. References can be a confusing, complicated process which is why so many companies ignore it all together. However, it is critical to good hiring practices and can't be allowed to slide. In this post we talk about the 6 most important steps to get the information you need including using the right etiquette, not stopping at date verification, and paying attention to red flags.
Looking to Grow Your Workforce in 2016?
Contact the experienced team of recruiters at CoWorx Staffing Services. With offices across the United States, we have the team on hand to assist you with your local hiring initiatives. Contact us today for more information!

Source: https://www.coworxstaffing.com/2015/12/08/top-hr-posts-of-2015/
Publish Date: December 8, 2015 5:00 AM
---
PREMIUM

HigherGround, Inc.
(VIEW OUR PAGE)

HigherGround develops data collection, information storage, and interaction analytics solutions that easily transform data into actionable intelligence, enabling operational optimization, enhanced per...

(view more)

PREMIUM

Future Gen International Pte Ltd
(VIEW OUR PAGE)

Outsourcing provider of English Call Centre services, Audio Transcriptions, Big Data ETL (Extract, Transform, Load) , Big Data Visualization, Big Data Predictive Model Generation

PREMIUM

Avizent Ltd
(VIEW OUR PAGE)

Advanced AI technology and Natural Language Processing delivered to clients in the Cloud that harnesses both voice and digital conversations. The focus is on building an environment where intelligent ...

(view more)
---

View more from
CoWorx Staffing
Recent Blog Posts:
| | |
| --- | --- |
| Do you know one of the leading causes of injury both on and off the job? | June 19, 2018 5:00 AM |
| The Dos and Don'ts of Good Listening | August 8, 2016 5:00 AM |
| The Fundamentals of Service Excellence | July 12, 2016 5:00 AM |
| Great Ways to Manage Stress | July 12, 2016 5:00 AM |
| Happy World Day For Safety & Health At Work! | April 28, 2016 5:00 AM |
| Happy International Moment of Laughter Day! | April 14, 2016 5:00 AM |
| OMG, did you just say that in an interview? | March 28, 2016 5:00 AM |
| Soles4Souls and CoWorx 10K for 10K Fun Run | January 22, 2016 5:00 AM |
| CoWorx shares update to ACA from Staffing Industry Analyst | January 6, 2016 5:00 AM |
| How Soon is "Too Soon" to Follow-Up? | December 29, 2015 5:00 AM |