Why Should You Wish Your Former Boss a Happy Holiday? - CoWorx Staffing - ContactCenterWorld.com Blog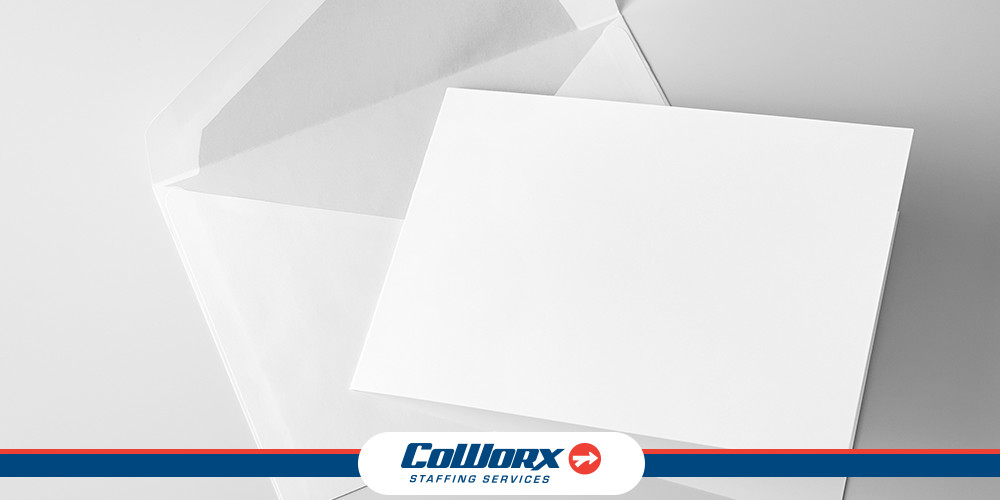 The holidays are such an amazing time of year.
While stress levels can be high, the constant cheer and good wishes can make any Scrooge crack a smile.
On top of the "Most Wonderful Time of the Year" vibe the season has, it can also have another benefit; networking opportunities. Most people think about networking as a one way path always needed to make new connections. But, sometimes it is good to take a look backwards. And the holidays are the perfect excuse.
Take this season to acknowledge your previous managers and mentors. Here's how.
Send Handwritten Holiday Cards
Have you been keeping an address book of former employers? Or, have you kept up with their new companies on LinkedIn? Use this information to write a note in a holiday card and send it off in December. And make sure to personalize the card. Don't just send it with a generic "Season's Greetings" message. Write about how you are thankful for their help in your career advancement. And don't forget to include your mentors. If you don't have addresses, they shouldn't be too hard to track down online.
Stop By for a Visit
Sometimes a personal visit will be more impactful than a note. Why not stop by your old office for a visit. Bring some homemade treats or a nice gift for your former boss and their current staff. You can never underestimate the power of a face to face connection and if you've been in touch with your former workplace it would be a nice gesture visit from time to time.
Thank Them for Their Support
Of course, the most important thing that will come out of showing your gratitude toward your previous bosses is a continued connection. Everyone is told that they should not burn bridges, but why? Your former bosses may still hold the keys to your future. You want to ensure that they can offer good references and think of you when making connections. Use this as an opportunity to remain connected rather than letting it go another year.

Source: https://www.coworxstaffing.com/2015/11/12/benefits-of-wishing-former-boss-happy-holiday/
Publish Date: November 12, 2015 5:00 AM
---
PREMIUM

CTI Software
(VIEW OUR PAGE)

CTI Software is the creator of custom application called Davos, which complements the telephone client solutions with intelligent features such as automated call attendant, call recording and archivin...

(view more)

PREMIUM

Avizent Ltd
(VIEW OUR PAGE)

Advanced AI technology and Natural Language Processing delivered to clients in the Cloud that harnesses both voice and digital conversations. The focus is on building an environment where intelligent ...

(view more)

PREMIUM

ConceptCall
(VIEW OUR PAGE)

Аутсорсинговый контакт-центр ConceptCall| КонцептКолл специализируется на исходящем и входящем телемаркетинге: мы предоставляем услуги по осуществлению холодных звонков и продажи по телефону, проводим...

(view more)
---

View more from
CoWorx Staffing
Recent Blog Posts:
| | |
| --- | --- |
| Do you know one of the leading causes of injury both on and off the job? | June 19, 2018 5:00 AM |
| The Dos and Don'ts of Good Listening | August 8, 2016 5:00 AM |
| The Fundamentals of Service Excellence | July 12, 2016 5:00 AM |
| Great Ways to Manage Stress | July 12, 2016 5:00 AM |
| Happy World Day For Safety & Health At Work! | April 28, 2016 5:00 AM |
| Happy International Moment of Laughter Day! | April 14, 2016 5:00 AM |
| OMG, did you just say that in an interview? | March 28, 2016 5:00 AM |
| Soles4Souls and CoWorx 10K for 10K Fun Run | January 22, 2016 5:00 AM |
| CoWorx shares update to ACA from Staffing Industry Analyst | January 6, 2016 5:00 AM |
| How Soon is "Too Soon" to Follow-Up? | December 29, 2015 5:00 AM |