How Soon is "Too Soon" to Follow-Up? - CoWorx Staffing - ContactCenterWorld.com Blog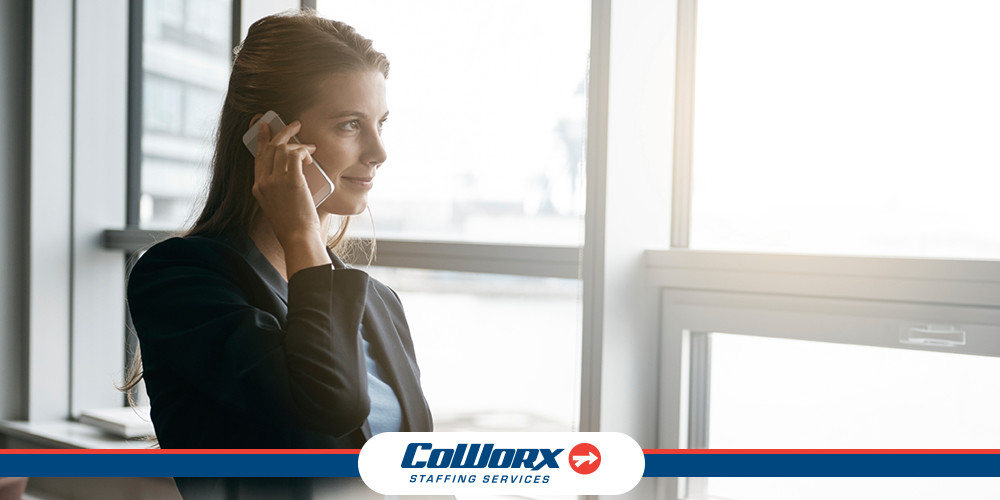 After the interview, the ball is in their court, right? That isn't exactly true. While you do need to let them make a decision, you should also be sure to follow up along the way. But what are the rules for following up after an interview? How do you know if you're doing it right or just being a pain for them to manage? There are a lot of things you should keep in mind when checking in after your interview. Here are some rules to follow.
When will they make a decision?
The first step is to make sure that you understand the company's process for making a decision. How many interviews have they already done? How many do they still have? How soon do they want to hire someone? Once you know the answers to these questions you can figure out the best time to follow up with them.
Call or email?
If, for instance, they say that they plan to make a decision within two weeks, follow up just before the two week mark if you haven't heard from them already. But what do you do? Your choices are to call or email. If you call, pay specific attention to the time of day or day of the week. Don't call first thing in the morning or right before they close. Just before lunch time is the sweet spot. Email is sometimes less obtrusive so it is also a good option.
The one week rule.
If you do not have a specific time frame set that they've indicated they want to make a decision, use the one week rule. Call or email them within one week of your interview. This should be done, of course, on top of the thank you note that you would have sent directly after your interview.
When do you stop?
There is a fine line between responsible follow up calls and becoming a nuisance. If you contacted them within a week or at the time they said they would be making a decision, now is the time to leave them alone. A good company will follow up even with the candidates who won't get offers, but if they do not it is time to move on.

Source: https://www.coworxstaffing.com/2015/12/29/interview-follow-up-strategy/
Publish Date: December 29, 2015 5:00 AM
---
PREMIUM

Future Gen International Pte Ltd
(VIEW OUR PAGE)

Outsourcing provider of English Call Centre services, Audio Transcriptions, Big Data ETL (Extract, Transform, Load) , Big Data Visualization, Big Data Predictive Model Generation

PREMIUM

CTI Software
(VIEW OUR PAGE)

CTI Software is the creator of custom application called Davos, which complements the telephone client solutions with intelligent features such as automated call attendant, call recording and archivin...

(view more)

PREMIUM

HigherGround, Inc.
(VIEW OUR PAGE)

HigherGround develops data collection, information storage, and interaction analytics solutions that easily transform data into actionable intelligence, enabling operational optimization, enhanced per...

(view more)
---

View more from
CoWorx Staffing
Recent Blog Posts:
| | |
| --- | --- |
| Do you know one of the leading causes of injury both on and off the job? | June 19, 2018 5:00 AM |
| The Dos and Don'ts of Good Listening | August 8, 2016 5:00 AM |
| The Fundamentals of Service Excellence | July 12, 2016 5:00 AM |
| Great Ways to Manage Stress | July 12, 2016 5:00 AM |
| Happy World Day For Safety & Health At Work! | April 28, 2016 5:00 AM |
| Happy International Moment of Laughter Day! | April 14, 2016 5:00 AM |
| OMG, did you just say that in an interview? | March 28, 2016 5:00 AM |
| Soles4Souls and CoWorx 10K for 10K Fun Run | January 22, 2016 5:00 AM |
| CoWorx shares update to ACA from Staffing Industry Analyst | January 6, 2016 5:00 AM |
| How Soon is "Too Soon" to Follow-Up? | December 29, 2015 5:00 AM |