CSG International - ContactCenterWorld.com Blog
Do you remember a time when your mailbox would fill up every week with bills? You'd check the mail daily, sort through the junk and set a time every month to balance your checkbook. You'd review each bill for charges, slide a check into an envelope, and drop it off at the nearest mailbox. But times have changed. Now, half of consumers receive bills in print and online, with 25 percent embracing all paperless bills. Some customers scan through statements on their mobile phone and pay bills with the click of a button. Even though bills are available on more channels, customers still expect to see the same information. If they're looking at bills on their mobile phone, all the critical information—summary, details, and promotions—should be there. Inconsistent information can lead to customer confusion and dissatisfaction. So, what can you do to deliver a positive customer experience for your multichannel customers? Provide a consistent experience across channels. Check out this infographic to learn more about the power of consistent communications:

Download the datasheet to learn more about delivering a consistent customer experience across channels.
Source: https://blog.csgi.com/the-power-of-consistent-customer-communications
Publish Date: November 14, 2017 5:00 AM
---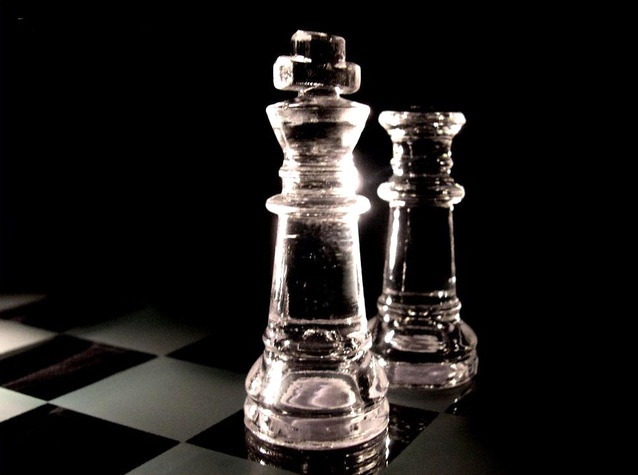 CSG recently commissioned a survey to explore consumer use of streaming video services and the impact that all of this streaming has on Pay TV services. After all, news about streaming video viewership is inescapable, leaving us with the unshakable impression that we all do nothing but click and watch, and we wondered, how much of that perception is true?
We know that consumers are streaming video at an ever-increasing rate, and on more devices – across their television sets, computers, smart phones and tablets. And with each passing day, there are expanding choices for their viewing pleasure. For the most part, the content itself is preeminent, with established players and newcomers to the market dabbling in the packaging and windowing of it, from Netflix dropping an entire season of an original series at once (to the delight of the binge-watchers) to CBS All Access releasing new episodes of their Star Trek series on the more traditional weekly basis, testing whether subscribers will be as sticky with this model.
So, we worked with TDG Research to develop a survey, Going with the Flow: How to Captivate Video Streamers, specifically to determine:
How do we as consumers value streaming?
Does streaming change the way we feel about traditional television offerings?
What are our concerns and expectations for managing the expanding catalog of video content from this growing stable of providers?
For this study, we surveyed adult video streamers from across the United States to establish the rate at which viewers are streaming video, and paying for it, and on what devices.
How much streaming?
The TV is the preferred device for streaming; the survey findings illustrate how this is the case and suggest the reasons for it. The youngest demographic groups surveyed spend the majority of their TV watching time streaming video on demand rather than watching live broadcast television, and we explore why this might be so.
What kind of television viewer are you? Take our brief quiz to find out who you watch TV like from a cast of characters you'll be sure to recognize, and see how your results compare to our survey results.
What about traditional TV services?
Our survey measured the impacts of streaming activity on the streamer's perceived value of traditional TV services, and service providers take note! We have learned that more than 20% of consumers have intentions to switch, downgrade or disconnect Pay TV subscriptions in 2016.
Streamers Want Better Subscription Management
Having measured baseline viewership and value opinions, the CSG survey explored what attributes might create an exceptional streaming experience. Because there is a marked trend to subscribe to more than one streaming service, subscribers greatly value subscription management "features" that facilitate finding and paying for these services through a single platform.
Overall, what we learned from the survey results is that Pay TV service providers shouldn't withdraw from the game. They have an opportunity to delight streamers through increased partnerships and constructing a consolidated subscriber portal for searching, content management and billing across each personalized bundle of video content.
For more about what consumers had to say about their use of streaming services and the impact to Pay TV, we welcome you to review an executive summary or full report of the findings of the Going with the Flow: How to Captivate Video Streamers survey.
Source: http://blog.csgi.com/survey-says-if-content-is-king-customer-experience-management-is-the-power-behind-the-throne
Publish Date: May 18, 2016 5:00 AM
---
There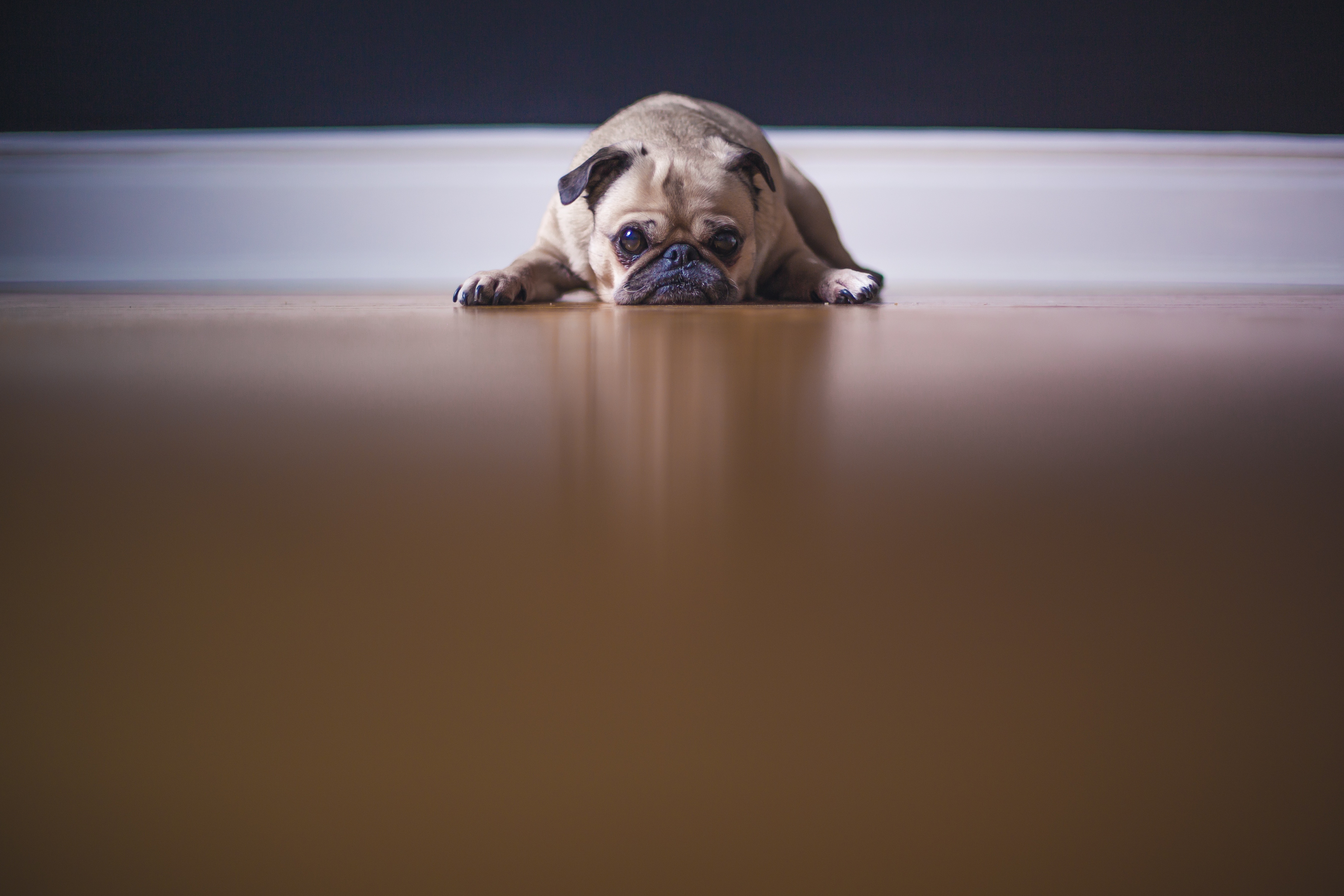 are several American consumer brands whose recent ads focused on FOMO (fear of missing out). More than just an abbreviation you might see on Twitter, I suspect it's a global phenomenon that's spreading quickly, especially among cable companies and mobile operators, content producers, broadcasters, and movie studios. With content monetization models in flux, you'd be crazy NOT to fear missing out on the critical incremental revenues to be gained by exploring skinnier bundles, new streaming channels or direct-to-consumer offerings. Especially as these provide a means to retain customers that might be flirting with other service providers.
CSG International and Pipeline Market Research recently polled approximately 100 CSPs worldwide about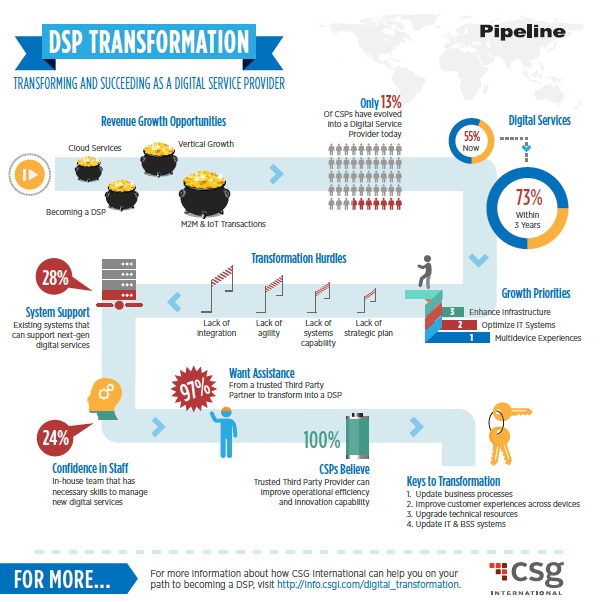 the opportunities and challenges of offering digital services such as movies, music, M2M communications and more to find out the state of their Transformation to Digital. Not surprisingly, the majority (52%) said that most of their service offerings are digital today and that completing a full business transformation to becoming a digital service provider (DSP) had significant potential to increase their top-line revenue – and 28% ranked it their number one revenue growth area. But respondents know digital isn't a sure path to boosting revenues.
Since consumers have no shortage of choice when it comes to purchasing digital content, particularly movies and other forms of entertainment, survey respondents expressed that their focus is on aligning very large and complex arrays of systems, processes and technologies to develop compelling offers for digitally-savvy consumers. But, multiscreen content portability remains a challenge today, and 69% of survey respondents plan to invest in creating a differentiated multi-device experience.
So how can you channel your FOMO appropriately to produce revenue?
Start today. Consumers are still figuring out what blend of channels works best for them. The average consumer has some mix of broadcast, OTT subscription, etc. Don't get hung up on first mover advantage, there's plenty of revenue and profit up for grabs if you get in the ring and fight for your share.
Support choice. From business models (subscription, transactional, streaming, etc.) to device (TV, PC, tablet, phone) to payment methods (credit, gift cards, loyalty programs, etc.) – every time you have to tell a consumer you don't accept or do "x" you're turning away revenue.
Get closer. Successfully building long-term relationships means getting to know someone, and this includes selling to the customers you already have. Some of the greatest opportunities exist in expanding relationships. Blend experiences across physical and digital, or ensure that if consumers are used to accessing content in one fashion that you don't disrupt, but rather, expand that relationship. Arms-length relationships won't work if you want to grow revenues and create lifetime value. Explore personalization and direct-to-consumer offers.
Don't run your organization ragged and your bottom-line below ground trying to upskill and chase every device or feature that hits the market. You've got partners who can do that. Leverage them – leverage us!
Want to learn more about how CSG is helping cable, carriers, and OTT providers overcome their FOMO and transform digitally? Visit Ascendon.csgi.com.
Ready to read more survey results to understand the state of Transformation today? Download the Infographic and Survey results at info.csgi.com/digital_transformation
Source: http://blog.csgi.com/fomo-fear-of-missing-out-on-digital-service-revenues
Publish Date: May 6, 2016 5:00 AM
---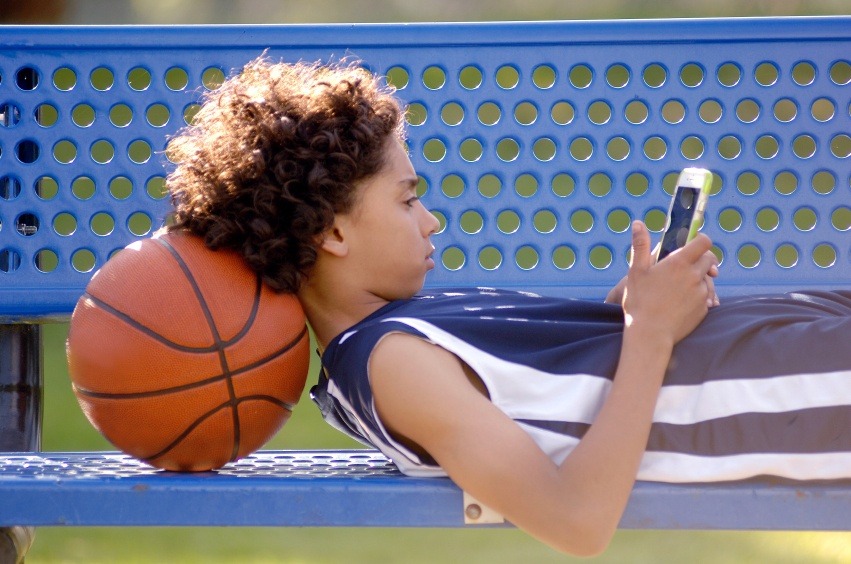 To say my March Madness bracket is busted would be an understatement - how did you fare? Even if my (and most prognosticators) top picks are out, it has never been a better time to be a sports fan. From real time stats to live streaming, you can bring the game with you wherever you go. Need proof? There were over 80 million live streams for March Madness in 2015 and that number is only going one direction – up.
We can watch the games anywhere, view replays from different angles, nerd out on advanced metrics, channel our inner GM for our fantasy teams, and engage with other avid fans - social and apps have advanced the narrative of premium sports and not to be forgotten, shifted the model of TV and movie watching as well.
In this virtual sensory overload ecosystem - how do you keep up with all this interactivity? Sports viewing stalwarts like ESPN and Fox Sports have created a bevy of overlays, advanced stats, and interactive scores to make the broadcast more informative, digestible and most importantly - immersive. Some Pay TV providers are extending their traditional settop box infrastructure to include specialized apps that bring a new level interactivity to that glowing box in the living room. Not to be left out, premium sports networks are introducing their own apps as a second or even primary screen experience in an effort to keep fans engaged with who and what they care about - anywhere.
These new market entrants might be more nimble, but the opportunity is there for Pay-TV providers to continually evolve their distribution infrastructure beyond the settop box to leverage their huge broadband speeds, in home Wi-Fi and mobile networks extending the experience to new platforms and modes of fan engagement. The app is not only the experience of the future, it is the experience of now – especially when it comes to personalized interactivity. This rapid transformation should not be seen as a hurdle; seize the opportunity to keep pace and give the consumer what they crave – control of their fandom experience.
Do your multiscreen strategies need a tune-up to keep pace with the always-on sports fan? Read more about how CSG Ascendon can help you create powerful consumer experiences that turn digital services into revenue: http://ascendon.csgi.com/
Source: http://blog.csgi.com/march-madness-in-the-multiscreen-era
Publish Date: April 1, 2016 5:00 AM
---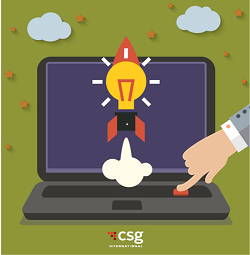 Asia Pacific communications service providers serve a massive and diverse customer base. Arguably, they face more challenges than many of their peers in other markets – whether serving some of the most advanced digital consumers in the world or starting to move away from analog services. So, we wanted to find out about their aspirations and attitudes regarding the digital economy, where they are on their digital journey, where they are going – and why.
We discovered some results you'd expect (a large proportion – 75% – of respondents have either launched digital services or are about to) and some that were more surprising (that's why we called it our Mythbusting survey).
One of the questions we asked concerned the types of digital products and services that our respondents offer now and intend to offer in the future. The results, in the graph below, revealed an interesting scissor diagram.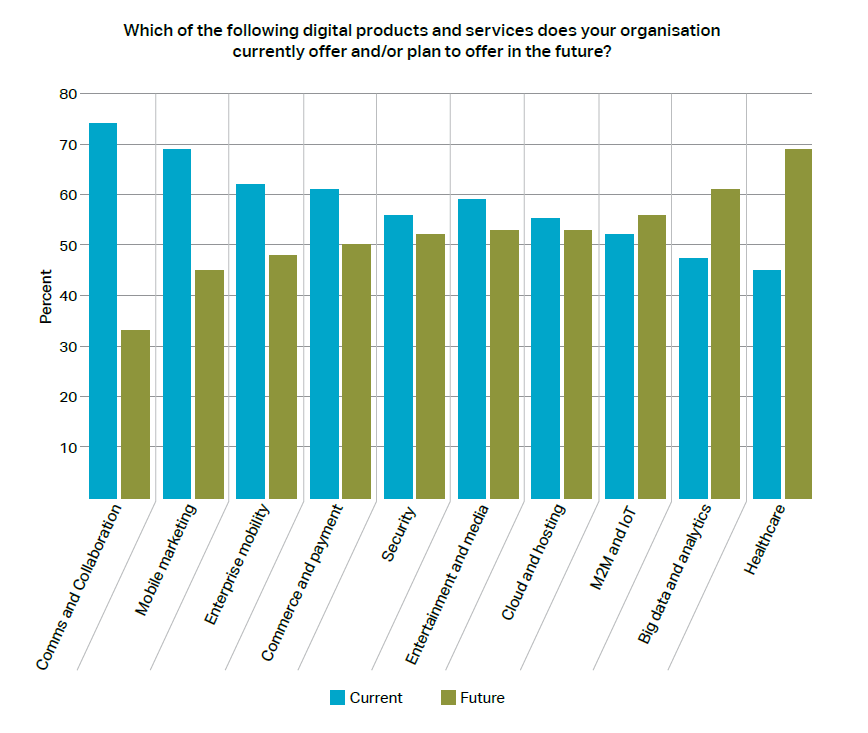 The data show that current offerings typically revolve around mobility and are more likely to provide efficiency gains. Communications and collaboration, enterprise mobility and digital commerce and payments all fit into this category for example.
But if we look into the future, our respondents seem to be getting more 'big picture' in their ambitions for the digital economy. Big data, the Internet of Things (IoT), and the fairly surprising outlier eHealth, are all expected to be offered in the future nearly as frequently as the mobility offerings are now.
Perhaps this isn't so surprising, since big data and the IoT are on the lips of almost every industry pundit and journalist these days. But I think there's more to it than that. I believe that our respondents tapped into the overall benefits of the digital economy for society as a whole. And that's certainly what we're hearing from our CSP clients. They're looking to help their customers – from consumers to large corporations and government – reap the rewards of the digital economy (and in turn of course help themselves with increased revenue and customer loyalty).
Take the Internet of Things for example. Many CSPs are making large investments to place themselves at the heart of the IoT ecosystem, serving both consumers and corporate customers. Products and services like in-home security and connected cars get much of the press limelight, but the 'Industrial IoT' is equally, if not more lucrative, according to some of the CEOs I talk to. While cost efficiencies are the current focus in many sectors like manufacturing and energy, our more advanced clients are seeing opportunities for providing collaboration between industries, spawning a whole new era of convergence. This will necessitate new organizational designs, possibly built around the sharing economy, which means that new business models will emerge focused on pay-per-use and the monetization of data.
Perhaps then it was no accident that eHealth was the standout growth market for our survey respondents. If there is one area that stands to benefit from new business models it is perhaps health. All of society is impacted, because, as we point out in our survey analysis, there are three major drivers at work rather than one. First, consumers want safe and effective healthcare; secondly, governments and insurers want to provide it efficiently as the cost of healthcare continues to escalate; and thirdly, health is a market where customers are prepared to pay, so monetization is almost assured.
Of course, fluid business models require fluid BSS. With fluid BSS, ideally delivered in the cloud, CSPs can launch new digital services more quickly and cost effectively, enabling them to 'fail fast' and begin again like the Internet organisations they find themselves competing with. They can introduce new digital channel experiences via devices they might not have been able to support previously, enabling them to go where their customers are – and maybe benefit society.
Download the APAC Digital Survey eBook here.
Source: http://blog.csgi.com/apac-service-providers-weigh-in-on-the-regions-digital-journey
Publish Date: March 14, 2016 5:00 AM
---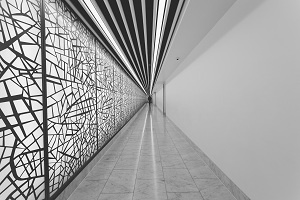 So here we are again at the behemoth that is the GSMA Mobile World Congress – joining nearly 100,000 delegates and more than 2,000 other exhibitors, all packed into ten cavernous halls in Barcelona for four days in February.
During MWC, you expect – or at least hope - to hear the new insights, innovative ideas and front line intelligence that will help set your course for the next year. What's often surprising, however, is what is not raised. No mention of 'OTT' at all, for example, in the Day One keynotes, traditionally the 'marquee presentations.' Very little talk of 'digital transformation.' Little sign of the currently popular practise of loosely attaching 'digital' to anything telco, to indicate 'new.' I was surprised – the threat to operator revenues from new digital competitors hasn't gone away, and we know that many operators are transforming their businesses, whether for reasons of cost and efficiency, to improve the customer experience, or to better deliver the new kinds of services into which many are diversifying. So it's happening - but it's not grabbing the headlines at this conference.
I wondered whether I was observing a significant change of attitude among leading service providers. Could it be that they're genuinely ready to look forward, and that no-one wants to spend Day One talking about the legacy - even in terms of transforming it?
Slowly, slowly, the telecoms world seems to be becoming part of a genuinely new generation of communications and technology, best represented by that collision of communications, software and the cloud that we're loosely describing as the 'Internet of Things' (which certainly wasn't overlooked on Day One) and the emerging 5G concepts of ubiquitous high-speed low-latency networking, enabling everything from driverless vehicles to self-regulating wind farms to remote surgery to just about any other thing you can think of which would benefit from remote monitoring and automated management.
So is 'digital transformation' a mirage?
Actually, it would seem not. While it may not have featured heavily on Day One, it became more evident later in the week, in the Day Two and Three keynotes and in many breakout sessions and panel discussions – particularly those that focused on the 'Industrial Internet' and didn't depend so much on operator participation.
An interesting departure over recent years has been the increasing involvement in Mobile World Congress of non-telco industries, as we recognise that the 'mobile world' isn't just about smartphones and other consumer devices. As Richard Fain, CEO of Royal Caribbean Cruises observed, 'we have mobile devices too; it's just that ours weigh 200,000 tons and regularly seat 6,000 for dinner.'
The point wasn't flippantly made. Though it's not an obvious use case, communications and the internet are transforming the cruise business – partly by turning ships into satellite hubs that can support streamed entertainment and ship-to-shore communications for customer, but in other, smarter ways too. Online booking and remote check-in systems mean that customers can now go from quayside to cabin in twenty minutes – a process that used to take two hours or more. All crew are issued with Wi-Fi enabled tablets, not only to help them do their jobs but also to help them stay in touch with families at home that they may not see for months on end.
As Fain also observed, technology is not just about increasing efficiency and profits – though it has huge potential to do that – it's also about improving the customer experience, not least by, in his own words, 'taking the crap' out of day-to day transactions and processes and freeing us up to do more rewarding things. Smarter check-in means less irritable passengers and more time for the crew to work at improving the on-board experience for travellers.
Similar points were made throughout the rest of the show, about the power of digital transformation to radically change businesses and improve the customer experience. Mike Curtis, VP Engineering at AirBnB revealed that 30,000 guests used AirBnB's online marketplace for their stay in Barcelona this week during the show - around 30% of total attendees.
Real-time communications between the host and the guest is part of this – Curtis identified it as one of the fundamental pillars of the trust on which this service depends – and which is having a marked impact on the traditional hotel business; after a guest stays once at an Airbnb once, his or her preference for a traditional hotel over 'peer to peer accommodation' drops from 79% to 40%.
So in the end it left me thinking – digital transformation certainly is happening, but maybe it's not primarily a CSP thing. Communications – and mobile communications in particular - has long been a digital service business – most of us haven't used an analogue service in almost ten years – and one which has continuously striven for better, faster, smarter processes for everything from installations to billing.
Many other industries, however, are only now changing radically – turning the hitherto analogue and physical into automated, digital processes - and this is where we find the new wave of 'digital transformation' with all its attendant characteristics of cost and efficiency improvements and a better customer experience – much of it highly dependent on the heavy lifting that CSPs have undertaken to support digital, real-time communications and operator platforms.
As William Ruh, GE's CEO, observed at another session during the week, the last decade was all about the consumer internet. The coming decade is all about the industrial internet, and we're on the cusp of astonishing change.
Source: http://blog.csgi.com/mwc-2016-digital-transformation
Publish Date: February 26, 2016 5:00 AM
---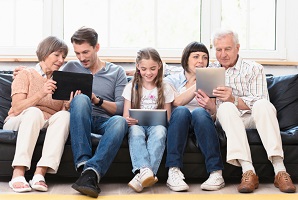 The attraction of online video was well-established long before Netflix launched in 130 countries this January. Viewers have been buying video at an ever‐increasing rate, seduced by one-click access and easy consumption on smart devices, and by an ever-expanding range of providers and content. For subscribers and viewers, these are happy days. For Netflix' competitors, perhaps less so.
With its recent move, Netflix became undisputed heavyweight champion of this burgeoning global market. Now available in 190 countries from Afghanistan to Zimbabwe, it will undoubtedly attract hordes of content-starved subscribers and their dollars.
So are service providers wasting their time even contemplating how to take Netflix on? Is the battle already lost - and won?
Perhaps not. Let's look at the secrets of Netflix' success, as well as the service provider's secret weapons – better depth of knowledge of the customer and the ability to offer more flexibility for consumers to rent, buy and pay for content.
1. Netflix is simple. It's easy to subscribe—just sign up with a credit card and you're done.
2. Netflix has a huge content war chest. And it's developing original content at an unprecedented pace; last year it spent 10% of its revenue on original content, and this figure will grow to half its revenue in 2016. That's 600 hours of entertainment each year that's available nowhere else.
Differentiated content and ease of use are the twin pillars of Netflix's success. But both come at a cost.
Original content is expensive, and the addressable global audience, while large, is finite. In the US, Netflix' growth rate has roughly halved between 2012 and 2015 and this pattern will be repeated elsewhere. What will maintain Netflix' return on heavy investment?
Simplicity also comes with challenges. A single payment method and a single product has stimulated rapid uptake but doesn't help to sustain customer loyalty. That customer base is vulnerable to alternative offers.
So the business model isn't perfect – particularly in the longer term. Where else can service providers find encouragement?
1. Market insight drives customer satisfaction. Netflix is lauded for turning viewer data analysis into content development, but its knowledge is confined to what its customers watch. A service provider knows about its customers' devices, financial history, usage history for traditional services, the relationships between persons in a household and more. Utilizing this alongside viewing habits could guide a much more enlightened customer experience that extends beyond recommendations to bundles of well-targeted video and ancillary services, and better support, advice and problem resolution on any device, across many channels to increase value and customer loyalty.
2. The subscription isn't everything. Monthly subscriptions may be suitable for what Netflix itself categorizes as 'outward‐looking, affluent consumers'. But other models are compelling too – including individual video rentals and the early access to digital copies of premium content. And let's not forget linear broadcasts of live sports and other time-critical events.
3. How would you like to pay for that? A monthly bill with all of the rigors of balance and credit management offers a well-understood option for premium video. And that's just the beginning. Add pre-paid —one of the most widely used payment methods in the world—to target unbanked and lower ARPU consumers. Add loyalty schemes, sponsorship, vouchers, gifting of video between viewers. All of these choices add up to an easier and more attractive way for many viewers to pay.
The game isn't over; offering diverse video packages, wider payment options and a richer customer experience will increase customer loyalty and elevate the service provider's brand with the global digital market, helping them take on Netflix in a war which has only just begun.
---
Could your customer experience use a new strategy for the digital era? CSG supports the digital experience of many of the world's leading brands. Find out more at ascendon.csgi.com.
Source: http://blog.csgi.com/can-csps-still-beat-netflix
Publish Date: February 11, 2016 5:00 AM
---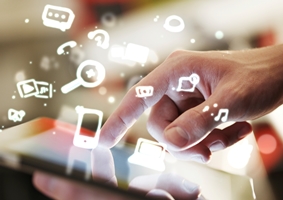 "Perhaps the Play is not worth the Candle" (Works, by Sir William Temple, circa 1690)
Or to put it another way – will the cost of the game exceed any winnings that you could possibly walk away with? Is it even worth sitting down to play?
As games go, the IoT is about as exciting a thing as we have seen in ICT since the advent of consumer mobile communications, and the industry is savouring the prospect of – at last! – a credible new source of revenue.
As with all innovations, however, it begs some questions.
How do we manage this thing? How will it impact our business and systems, and what costs will we have to incur in deploying new stuff? Can we even afford to get involved? And most worryingly, what if it never adds up to more than the proverbial hill of beans?
In short, as people have asked about risky ventures for several centuries, 'will the game ever be worth the candle'?
The answer depends greatly on what part CSPs will play in this emerging game, and the choice is very much theirs. Will they be star quarterbacks, or water-carriers? Will they put their considerable skills to use in the midst of the action – or from the bench at the side of the field?
Over the years, telcos have become formidably strong in functions such as resource and inventory management, activation and performance, alarm management and notifications, revenue-sharing and settlements – functions that will be highly relevant to many IoT scenarios, and money left on the table if all that telcos provide is simple data carriage from A to B.
But in practice, can these skills be transferred to the IoT?
Context is everything here. CSPs understand the functionality - what makes it tough is that its application to the IoT will be much more variable than in conventional telecoms environments, where calls, texts and data packets were common currency across all CSPs.
The IoT arena will be much more open, and much less standardised, with different games going on all over it. In sectors such as health, transport and logistics, factors such as data volumes and acceptable latency will vary widely depending on the application being provided or supported. From business-critical to life-critical, there will be many different quality and assurance issues to be taken into account – and the collected data will require processing in a myriad different ways. It won't be as simple as rolling out a new service or accommodating a new network technology, and flexibility of application - the ability to handle multiple different use cases in parallel - will be table stakes in this game.
In the end, however, the greatest challenge to IoT success is likely to be investment caution. For many operators, de-risking these new and exciting but unproven ventures, making them less capital-intensive and more palatable to shareholders, will be key. Many will look to cloud-based and managed services provided through trusted partners as a solution, moving spend from CAPEX to OPEX, aligning investment more closely with business success, and shifting much of the investment risk from CSP to vendor.
The game may not be worth the candle if you have to buy the candle up front and leave it on the table when you're out of the play. But if you only pay while you're winning? That makes it all seem a lot more attractive.
---
For more perspective on the IoT, please see my recent article in VanillaPlus.
Source: http://blog.csgi.com/the-internet-of-things
Publish Date: January 14, 2016 5:00 AM
---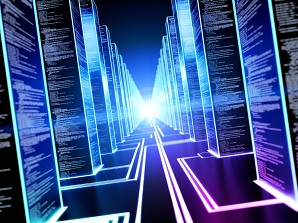 The forecasts that envision 50 billion connected devices by 2017 are simply staggering. The volume of data is one thing, but how communications service providers (CSPs) can apply valuable resources to transforming their business to support digital services, rather than managing data, connectivity and infrastructure, is another thing entirely.
It's a given that CSPs will manage the data, devices, and services associated with the connected world, but traditional operational models won't be going away anytime soon - traditional services still require tasks such as truck rollouts and engineers to go out onsite. So, many CSPs are struggling with how to optimize these traditional operating models, while simultaneously creating and embracing the new models required to compete in a hyper-agile digital environment. The one thing both models have in common is that both are evolving and both need to adapt to, and embrace, the CSP's changing needs.
This need to support constant change is exactly why CSPs are turning to managed services. At the very core of any managed service is the principle of 'continuous assessment and continuous improvement'. In fact, the notion of constant innovation sits at the forefront of any good managed service capability.
The need to constantly manage change is driving many CSPs to ask more of their managed services partnerships, and just focusing on pieces of the overall technology picture isn't enough – consideration of the entire ecosystem of 'people, processes and technology' as a whole, must be at the forefront of any managed services endeavor. The ability to dive deep into the operating domain to align these three elements to support both today's, and tomorrow's business models, is crucial.
That's where the next generation of managed services, with a service oriented, best-of-breed approach, fits in.
What do we mean? The service oriented 'best-of-breed' managed service approach:
1. Is built upon collaboration stakeholders from across the business (not just IT)
"Innovation teams" comprised of marketing, IT, product management and the managed service partner, identify business objectives, establish common goals and proactive identify issues that can create dramatic and meaningful results for the business. For example, when one of CSG's managed services clients wanted to shorten the amount of time it took to create and launch a new product, CSG partnered with the client to approach 'change' as one team. By using this approach to transform their operating model, the client is now able to roll-out new product and service releases on a sub-weekly basis to meet extremely tough competitive market pressures. More importantly, the managed services solution has helped reduce cost and turn around declining revenues and margins.
2. Focuses on putting in place the people, processes and technology to work in harmony to drive business outcomes
Technology can address parts of the interaction, but often overlooks the whole. It is only through a holistic approach to people, process and technology that you can drive real harmony, optimization and service maturity. A service-driven approach looks at an entire process from beginning to end, and more importantly considers key things like 'Fit for Use' and 'Fit for Purpose' to drive services based on business outcomes.
3. Puts the customer experience at the center and forefront of any service design
In the new digital era, managing and enhancing the customer experience is not just necessary but actually crucial. Customers have more flexibility, more choice and are more empowered. So it is essential that, regardless of the operating model (whether traditional or new), that optimizing the customer experience is an inherent function.
This is why a service-oriented approach to managed services is essential – it goes deep into the operating model to drive improvements and efficiencies that deliver cost optimization, improved time to market, improved operational efficiency and service predictability - all essential components to managing traditional services alongside the consumer demand for the latest digital service experience.
Source: http://blog.csgi.com/optimize-operations-with-managed-services
Publish Date: December 4, 2015 5:00 AM
---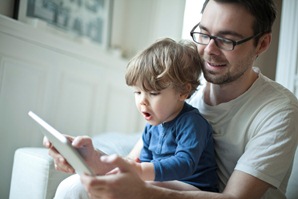 Profiting from digital content is about encouraging today's always-connected consumers to see the communications service provider (CSP) as their default go-to source of entertainment (not just communications) in a market where they don't lack for choice.
Fortunately, CSPs bring considerable firepower to this challenge. Much of their customer base has grown up with always-on internet and a healthy appetite for web-based content, which they're more than willing to consume on any connected device with a screen (in fact the first TV service designed for a smart watch has just launched) – and CSPs can exploit many channels to reach those customers.
They can offer consumers several ways to pay, making it easy to say 'yes' to premium content. And when it comes to working with content originators, many have sophisticated back office systems that can support a variety of business models for sourcing and delivery.
Making a profit from digital content calls for more than this, however – it requires the CSP to get under the customer's skin too, and align their proposition in a way that offers them just what they need, when they're ready to consume it - including content they didn't know they needed until it was put before them.
CSPs face cut-throat competition from every kind of content producer, not just the 'big beasts' of the internet. To be successful, they must respond to the customer's entire context – and that means not just simple demographics like age, occupation and family status, but location too– which means more than just postcode. Are they heading into work? Away from work? Is it the weekend? Are they on holiday? Overseas? Their appetite for content will vary considerably in these different situations. And what devices do they have? What device do they primarily use? What device they are currently using?
Turning digital content into profit means getting the operational framework right, for sure. But it also means going beyond these foundational capabilities and creating a great experience for the customer that recognizes their social, technical and commercial context and preferences, and turns the insight into a genuine value proposition. This is what the digital service giants get right – now CSPs need to get there too.
---
Ready to take the next step in capturing the digital market? Check out our thoughts on boosting the quality of your customer's experience in our guest blog in Vanilla Plus.
Source: http://blog.csgi.com/content-and-context
Publish Date: September 16, 2015 5:00 AM
---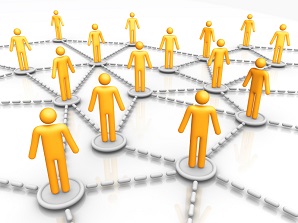 The number of connected things – the Internet of Things (IoT) – grows each day. Many IoT things are low-tech and unlikely to stimulate a business model revolution (tracking personal belongings through a Tile device, or remotely turning off your home lighting), and many others are downright silly (does anyone remember the connected fork that transmits your eating pace to a smartphone app?). But these are surpassed by IoT use cases that offer the potential to transform entire industries and individual lifestyles.
Smart meters are transforming the world's power industry, connecting homes and appliances for remote monitoring and control. This interactive grid will stimulate more efficient consumption and shift generation from a centralized to a distributed model with individual sites able to supply energy to the network. This distributed bi-directional system will better address localized demand in a cost effective and, more importantly, environmentally-friendly way.
The health care industry is similarly poised to transform when monitoring and control sensors can be embedded in Things to improve the patient's health, to deliver health care to areas where it previously has been unavailable, and to improve the care process. For individual care, devices like remote heart monitors ensure the patient receives the right treatment at the right time, and miniscule devices embedded in medication can track that it is being taken as prescribed. To improve the health care system overall, Things like hospital bed monitors work in conjunction with staff to rotate patients on a regular basis, reducing the incidence of bed sores dramatically and delivering significant savings on the billions spent annually in the US on treating bed sores.
These types of devices drive the IoT forecasts; Gartner calculated that 12 billion of them were shipped in 2012 alone. And while consumer use will drive industry adoption and change, the industry business transformation that will generate a return on investment will almost certainly come from business-to-business relationships. Device manufacturers, network providers, and industry players will form an ecosystem to deliver, operate, maintain and intelligently manage the IoT services.
The Communications Service Provider's (CSP) role in the IoT goes beyond providing the connectivity for these devices. The CSP will become an enabler for the industry IoT services, partnering with industry to service the connected devices and, more importantly, the consumers and businesses at the other side of the device. CSPs have unsurpassed expertise in customer, device, service and revenue operations to create end-to-end IoT platforms that enable IoT service creation, device management, data collection, monetization and revenue sharing, and analytics.
To lead the charge in IoT enablement, CSPs must manage their existing operations and extend these to the IoT platform realm cost-effectively, and one way to do this is to avail themselves of cloud-based operations.
Transitioning legacy infrastructure into the cloud facilitates optimization and consolidation of the old and the new;
Cloud-based capabilities for customer, revenue and service management accelerate time to market as new IoT use cases are envisioned, trialed and launched at scale;
New and expanding industry partnerships are struck and developed easily through cloud-centric processes that cross corporate boundaries with reliability and securely.
With cloud-based operations spanning legacy and new services, today's CSP can deliver a flexible IoT platform incorporating industry partners, business users and myriad devices and transactions.
Source: http://blog.csgi.com/support-iot-growth-from-the-cloud
Publish Date: August 14, 2015 5:00 AM
---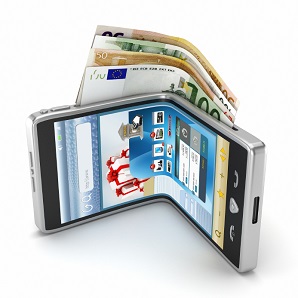 Virtually everywhere you look, the digital world is creating opportunities for communications service providers (CSPs) to make more money on content, and also, to find clever new ways for consumers to pay for it.
Particularly for younger generations who prefer to manage their finances through mobile devices than in front of a bank teller—the unglamorous notion of being able to take a payment in multiple ways is quickly becoming one of the most critical components of a CSPs digital strategy.
Smart phones are making it easier to pay for virtually everything, and innovative new payment options are making it easy to support micropayments faster, more reliably and with more security than ever before. This set of circumstances attracts consumers who are likely to not have a formal banking relationship, much less a recurring monthly cable or landline bill where it would be easy to post charges.
This group of consumers—called the unbanked—are growing significantly in numbers across the world. In fact, nearly one-third of the U.S. population—106 million people—are either underbanked or unbanked, according to the Federal Deposit Insurance Corporation (FDIC), but the lion's share of unbanked adults are living in Africa, Asia, Latin America and the Middle East.
Regardless of whether or not a payment comes from a bank account, Juniper Research estimates digital content paid for via carrier billing will provide CSPs with more than $14 billion in revenues over the next five years. And the research suggests that growth will be fuelled by a dramatic rise in carrier billed payments made on devices such as tablets, consoles and smart TVs. And let's be clear: this isn't just pass-through revenue. Each one of those transactions represents a revenue share for the carrier from that digital content purchase.
But in order to seize these revenues, CSPs must meet three key desires of consumers:
When it comes to payment choices, consumers want you to think outside of the box.
Improving your billing capabilities will enable you to monetize transactions of younger and unbanked customers—while partnering with the hottest content providers at the same time.
These payment capabilities—what we collectively call an e-wallet—must allow consumers to store all of their payment methods. This includes gift cards, PayPal accounts, stored value accounts, brand specific or external loyalty schemes, coupons and even credit or debit cards all in one centralized location.
With this platform in place, carriers can use it to incentivize customers, such as creating customer loyalty through rewards programs and coupons based on the programs they use the most.
Statistics show that 60% of consumers who already make mobile payments would probably do so more often if they received instant coupons or rewards as a result. Using a mobile rewards program allows consumers to both receive and redeem their rewards using their smartphone during the transaction.
Payments must be immediate, secure and fully integrated.
It goes without saying in today's digital world that security is everything. Transaction security via mobile devices have come a long way even in the past 12 months, and they will continue to evolve to thwart fraud. But security is just one critical piece of a larger puzzle.
To ensure seamless revenue recognition and customer experience, e-wallet platforms must integrate with existing key systems in the back-office in order to maximize efficiency, optimize revenues and provide transparency across all channels. Your e-wallet payments must be able to integrate with customer data, order management and revenue management systems to preserve a single view of the customer and their balances. This could include federated identity management across a number of disparate systems to provide the required level of security, and in some cases, use payment methods stored in different systems.
Quick and easy payments will differentiate you from the competition.
For the consumer, buying content from a preferred source while on-the-go is becoming the norm. Making it easy for customers to "grab their content and go" is a critical step that the e-wallet can facilitate. Whether sitting at the office and downloading content to watch on the train ride home or purchasing that "I just can't resist" boost to get to the next level of a favorite game, e-wallets allow consumers to easily and swiftly complete a transaction using their own preferred payment method.
Think of how easy it is to purchase something with one click, from a song, to a movie or even retail merchandise. For the service provider offering e-wallet capabilities, ease of payment plays a surprisingly big part of the loyalty equation. The faster and easier it is for a consumer to put a charge on whichever tab they chose—the monthly bill, a gift card or something else altogether, the stickier the relationship becomes.
With the rising number of adults willing to use options outside of traditional banks to make and finance purchases, payments simply shouldn't be an afterthought but an integral part of the customer experience.
Digital commerce may start with the personalized promotion that hooks the customer and offers the storefront that presents the products. But closing the sale in an equally personalized and convenient matter is just as essential to securing customer loyalty.
Source: http://blog.csgi.com/digital-services-and-the-unbanked
Publish Date: July 10, 2015 5:00 AM
---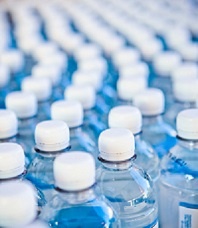 I hope there's someone reading this out there who remembers an age when drinking water came out of a tap, a drinking fountain, or for some of us, even a hose. Perhaps like mine, your parents railed against the expense of bottled water: "Who in their right mind would pay for something you can get for free?" That childhood has passed us by, and so too has the aversion to paying for those once free amenities, like water. We love the speed, the convenience, and the peace of mind that the prepackaging brings – not unlike our growing love of convenient content, pre-packaged and ready to consume.
Digital service providers (DSPs) are the modern world's purveyors of bottled water, regardless of their origin —cable operators, telcos, Over-The-Top players, or brick-and-mortar retailers. These water merchants of today are crafting new digital business, leveraging an existing asset, content, and creating a market for additional monetization and consumption of that already existing asset. Ever hear the skeptics (or even ourselves) say – "100 channels, and nothing to watch?" Well, there is something to watch, it just has to be presented correctly. If you make it convenient, personal, and readily available, we'll happily pay a premium for something we may already get for free.
While the content itself crucial, it is a commodity; one hit show or movie (offered to consumer in the same old way) rarely will sustain your business for the long-term. Bottled water didn't turn into a global phenomenon because it was sourced from mountain springs, ironically today the biggest bottlers are typically drawing from municipal water supply. What made it a hit was the singular experience of a personal, portable, convenient serving of water. The same goes for content. The real power comes when you can harness the lifecycle of that content to promote, package, and deliver in different forms throughout that all important content lifecycle.
Developing a differentiated approach to selling content comes down to offering a truly unique content experience. Does this mean creating the greatest apps and user experiences – maybe. But what truly makes that experience unique is that it fades into the background. All of those varied monetization models and promotional packaging offers become so easy for the consumer to understand, purchase, and consume that it is like second nature.
How does this become second nature, and why is that important? Because while Game of Thrones and Orange is the New Black are definitely hot today, the long-term winners will be those who 1) make it easy for consumers to find the content they want, 2) make it viewable on any device, anywhere, and 3) allow for it be paid for in the manner the customer wants.
The digital consumer is savvy, but they are also fickle, and increasingly frugal. To capitalize on the first and quell the second two, your merchandising strategy must capitalize on the entire lifecycle of that content to extend brand loyalty, and open untapped (but there for the taking) revenue streams. If Game of Thrones is hot right now – why not create catch up models that allow consumer to keep up in real time? Then, shift that to a rental model allowing consumers to get a quick fix, and capitalize on the most ardent fans with Electronic Sell Through models fostering higher revenue through an ownership model. No longer is Game of Throne hot right now – it remains relevant throughout that entire lifecycle. Once that stickiness is created, use dynamic rewards to convert one-time shoppers into repeat customers, leverage your deep consumer insight to present discounted offers per consumer, and even couple these offerings with traditional services. All of these things – in concert - create that unique consumer experience which is the key to making your presentation of the content, not the content itself, a hot commodity.
---
Interested in successful merchandising strategies to become the content destination of choice? This month's issue of Pipeline features an article by Kent Steffen, "Becoming the Content Destination of Choice: Creative Ways to Stand Out in a Crowded Market."
Source: http://blog.csgi.com/dsps-and-bottled-water
Publish Date: May 1, 2015 5:00 AM