Dialogic - ContactCenterWorld.com Blog
Page: 1 | 2 | 3 | 4 | 5 | 6 | 7
I am regularly asked questions from customers wanting to WebRTC-enable their existing or new deployments. If this applies to you, then why not make life easy for yourself and take a good look at the Dialogic PowerVille Load Balancer (LB)? Whether you are looking to complement your existing solutions with WebRTC (Web Real-Time Communications) technology or deploy an exciting new service in your network, the PowerVille LB should be a key enabling technology in your solution.
WebRTC's inclusion in the HTML5 web technology and adoption by major web browsers, such as Chrome, Firefox, and Safari, have certainly catapulted the technology into the mainstream. It's now considered an essential and mandatory component in any architectural toolkit when designing access mechanisms for solutions. Customer interactions such as contact centres and customer care services are rapidly evolving to take advantage of the latest video and voice technologies, all integrated and wrapped up natively from within the browser.
The multifaceted PowerVille LB provides a consolidated ingress/egress point for both traditional telco and new 'Web World' uses. The ability to integrate within your existing telco VoIP infrastructure provides an extremely powerful piece of enabling technology that can seamlessly fit into any size deployment. The following high-level picture gives an idea of the PowerVille LB's general usage in existing and new VoIP solutions when enabling WebRTC services.
Taking advantage of a plethora of mature and established JavaScript client libraries, many of which are open source, allows solutions to embrace WebRTC technologies in conjunction with the PowerVille LB. Such technologies provide a perfect complementary partnership to utilise with existing and new SIP-based applications, as well as integration in service provider IMS environments.
The PowerVille LB is equally at home in non-VoIP environments when deployed as a pure WebRTC solution. The ability to consolidate to a single ingress point and scale WebRTC solutions as required provides ultimate flexibility. In conjunction with other key WebRTC concepts provided out-of-the-box, such as STUN and TURN services, the PowerVille LB becomes a 'one-stop-shop' for enabling solutions.
As you would expect from a product that continues to evolve with the rapidly changing technology industry, the PowerVille LB has a long-standing pedigree of cloud integration. This includes support for generic OpenStack environments for deployment in compliant public and private clouds, as well as support for public clouds like Amazon's AWS. Such flexibility has resulted in Dialogic partnering closely as a trusted technology partner with many key customers to provide bespoke private cloud solutions when required.
For additional information on how the PowerVille LB can enable your solutions in a cost-effective, light-weight, and flexible manner, simply contact sales to discuss your solution needs.
Source: https://blog.dialogic.com/blog/enabling-webrtc-with-the-dialogic-powerville-load-balancer
Publish Date: July 16, 2018 5:00 AM
---
Access to the internet has never been easier. Your phone has wifi data while at home and wireless data while on the go. Your favorite café and store offer wifi to guests. Your work files can be accessed remotely from across the world. While we can access whatever we want from wherever we want, there needs to be restrictions set in place to regulate who and what is being accessed. Controls, whether it be parental, employer, or business, are becoming increasingly important.
Dialogic works with communication service providers to create solutions to help better serve its customers, leveraging the DialogicONE platform. From easy to use applications for a parent wanting to keep an eye on their child's internet usage, to full programs for businesses to keep track of employee accessibility. DialogicONE makes the daunting task of regulating internet access an easier and simpler application.
The introduction of phones for kids stemmed from the idea of safety. Having a phone on them for an emergency situation, or the ability for a parent to get in contact with them at any time. Now, with smartphones dominating the market, kids have access to more than just phone calls and texts, they have access to the internet. Parental controls allow parents to set restrictions of what their children have access to. This includes content, such as what types of websites and applications they can visit, as well as time constraints, deciding when they can access the internet. Parents can also keep track of how much access kids have to the internet.
With the tap of an application on their own phone or tablet, parents can supervise their children's internet access. They can easily add more internet time for chores done or a completed assignment. And on the flip side, they can limit usage and time for misbehaving, or before a project due date. While the settings can be managed from the kids' phones, that can be tedious and time consuming to makes changes or updates. DialogicONE can consolidate the control settings for multiple phones and devices into one administrator app. The administrator, or parent, can make changes in real time to the kids' access settings. Allow your kids to get the most out of their technology while resting assured they're safe with age appropriate content. Notifications can be provided to parents when kids attempt to utilize internet outside the agreed schedules or access certain content – all towards having a safe environment for all.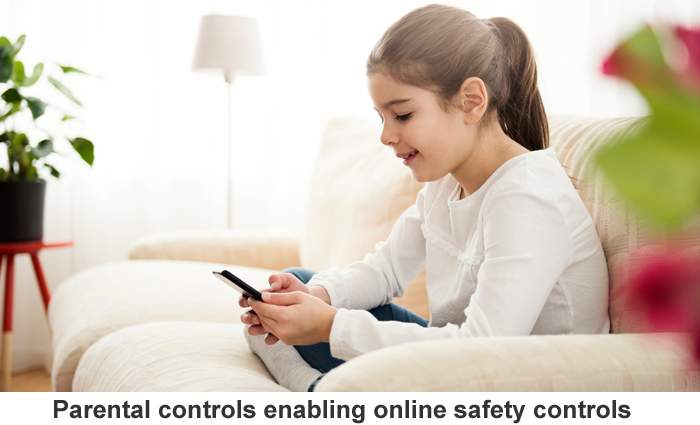 With internet now a standard in most work environments, employers need to be sure employees are keeping on track, and using the internet appropriately. Certain sites or content should be banned either all together, while other sites may only need to be banned during work hours. As Michael Scott from The Office put it "When I discovered YouTube, I didn't work for five days." For companies that provide wifi rather than a cable internet solution, they need to create access regulations. Are employees allowed to sign on to the wifi with their personal smart phones? While on the wifi, are they able to access any site they want? Having guidelines and rules helps to ensure all employees understand expectations and appropriate internet use. For companies with guests coming and going, it's also important to think about a separate wifi connection, and possible password, for those visiting.
Rather than standard rules for all employees, certain departments may want to set specific allowances and restrictions. Different roles require access to different online content. For example, the marketing team may be granted special access to social media apps. If they're posting updates on Twitter and Facebook, they need to access these sites to perform their duties. Another type of access to take into consideration is remote access. Can employees get their work files from a home computer? While putting in a few extra hours from home on the evenings and weekends may make employers happy, they need to also consider the safety risk with remote file accessing. Between remote access and on-campus access, all of this information can be kept in employee logs. Employers can keep an eye on who is accessing what information, when they're accessing it, and how often. With the latest focus on privacy and access to personal information, it is even more important to provide a working environment that is well orchestrated with those key aspects in mind.
DialogicONE allows employers to oversee and analyze employees' internet behaviour. This in turn helps them to make better, more informed decisions when it comes to usage and access for employees. With one consolidated system they can review behaviour, set restrictions, and make changes for the best interest of the company.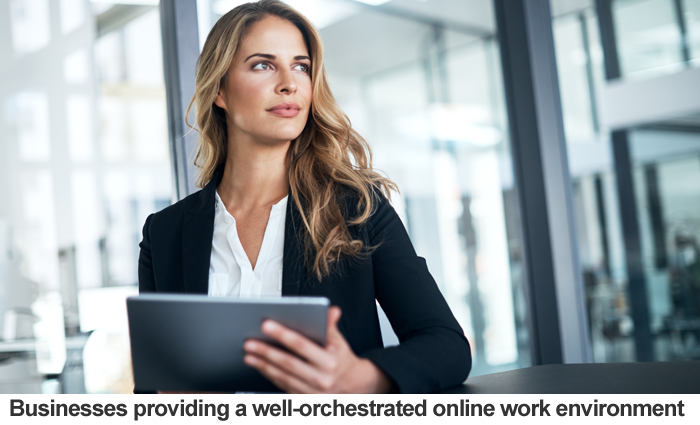 It's become common nowadays to find free internet access at most cafes. Between people working remotely, students, and free-lancers, there's always those looking to find a nice spot to have a cup of coffee and do some work. Someone sitting at a café to work may stay a little longer and order more food, they may even snap a picture while they're there, share it on social media, and tag the business in it. While the idea of free internet for everyone may seem ideal, there's a lot to consider. First and foremost, businesses need to ensure they're safe. Setting up a separate wifi for customers, as opposed to the business running on the same network, is crucial. Separate networks help protect against hackers and potential data breaches. With a separate network, businesses can also choose a less expensive, slower bandwidth for customers. There's a fine line between good internet, and impossible to use because it's so slow internet, in order to keep customers happy and coming back, be sure not to choose that latter!
Businesses should also consider how customers will have access to the wifi and how long they can stay connected within a session. A password can be printed on a customer's receipt, a password can be displayed, the customer may need to ask the barista, or, the internet can be open to anyone in the vicinity. Customers may be limited to an hour, or two, of free browsing before they're disconnected. While there are pros and cons to each method, it comes down to how the business prefers to operate. DialogicONE can create applications that allows businesses to manage their networks in one simple platform. It can give businesses an understanding of who is using their services, and this information can be used to help shape future business decisions.
With access to the internet available everywhere we go, it's important that those in charge take the time and effort to understand the implications. By setting controls for kids, employees, and customers, they can ensure a safe environment, and appropriate use of internet resources. Dialogic works with Communication Service Providers to give consumers consolidated solutions. Dialogic is focused on helping service providers bridge silos, break into new applications and integrate platforms efficiently with our DialogicONE suite of solutions.
We are experts in telecom with over 30 years of experience as well as architects of next generation applications and services for the service providers globally. We have solutions to address the roadblocks service providers face, and a proven track record working with them to leverage the past and move aggressively into the future.
Source: https://blog.dialogic.com/blog/telecom-meets-digital-the-importance-of-establishing-controls
Publish Date: May 24, 2018 5:00 AM
---
The challenge from our communication service provider customers is very clear – we need new applications and services to protect and grow ARPU. We need differentiated new offerings that go beyond connectivity and security of our networks. We need to launch new solutions much faster than before. We need to compete on more than just price. And my favorite ask – we need access to the latest digital technologies, so that our solutions include an exceptional user experience.
At first glance, this list looks like a "let's roll up our sleeves and crank out a new platform" scenario. Ok. So does this planet need "YAP"– Yet Another Platform (I'm getting good at creating new funky acronyms). The answer most people would give is NO WAY! They'd suggest using what is out there – there must be a platform you can utilize to do what you are thinking. Well we did… and it was underwhelming to put it simply. Our goal was to have a foundation that brings the telecom world together with the digital world – so new solutions and applications can leverage both. Integrating the telco and digital world can be done relatively simply and quickly, everything has an API these days. What we set our targets on is not just to do things simply and quickly, but also extremely well. We set our strategy to not just connect things together, but do so in a way that the applications actually become SMART. Not just SMART because someone added the word "smart" to a light, sensor, thermostat, garage opener, or office/industrial device, but actually to create a better experience for the end user.
These are some of the reasons DialogicONE platform was born. Over the past two years we built proof of concepts, pilots, deployments, and designs that gave us many supporting integrations in both telecom and digital environments. Now we provide the ability to orchestrate and deploy many innovative solutions for Tier1 communication service providers.
Here are some of the benefits of utilizing DialogicONE as the application orchestration and integration platform inside a service provider network:
Leverage your existing core network assets – you spent a lot of money on them, you have QoS and security like no other – let's leverage these. IMS is a perfect example of core technology that should be utilized for next generation, reimagined solutions that include: voice, video, and messaging.
Provide access to the ever-evolving digital world – conversational user interfaces, context-sensitive UX, Internet of Things, and Machine Learning. These allow your product managers to get creative.
Allow you to create and deploy new exciting solutions quickly. You can start to control your own destiny and not continue buying the same applications, from the same vendors, and have to compete on just price.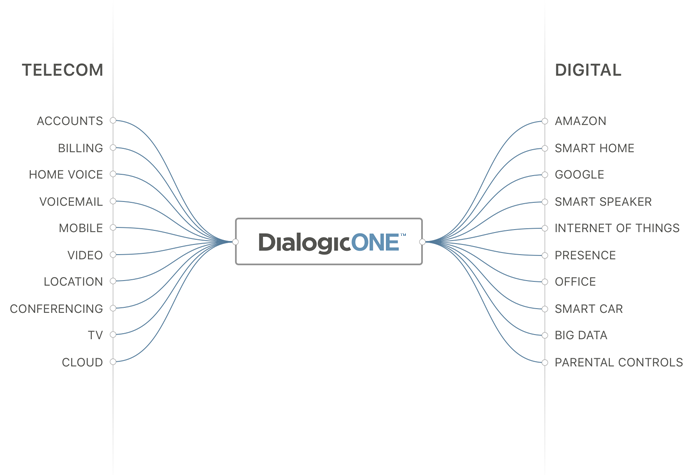 Figure 1: Connect these ecosystems with DialogicONE
Communication service providers are starting to better understand their end users. It is not a surprise that exceptional user experience is an absolute must these days – users expect applications that not only work, but work in an intuitive, easy, frictionless manner. As an end user, I want freedom Mr. Service Provider! I want to ask my Alexa smart speaker to tell me how much mobile data my kids have used. Sometimes I need to know where my kids took the car and get notified when they arrive at their destination safely. I need the ability to control when my kids are accessing the internet and what type of content they are able to see – whether they are at the house, in the park, or at a local restaurant which provides free WiFi. Kids these days are growing up with a lot of technology around them – they will expect such features, and many more, when they get their own service provider accounts. Until then, since I pay for it all, I should be able to ask questions and get answers or notifications simply and have the ability to customize services to my liking. Does your service provider give you such capabilities? Do they expand the services with new features? Do you love it so much that you would recommend that service provider to your family and friends?
I might be a power user but I want to know things. I want to interact with things. I want to do it when I want to, how I want to, and I really need to feel that these solutions are learning as I'm using them, so I do not have to repeat myself too many times. I've outlined smart home / smart family examples, but you can see how there would be similar challenges in enterprise, business, and industrial environments. DialogicONE is used by service providers to deliver next-generation applications for enterprise and industrial purposes as well – some of those are not as easy (nor exciting) to explain to your significant other but your imagination can now create those exceptional user experiences.
Officially launching DialogicONE at the Mobile World Congress in Barcelona in February 2018 was a fantastic experience. We were able to finally showcase what we have been building for the past two years and the response was a huge "thumbs up" from everyone we met. After hundreds of meetings, demos, and discussions about real customer needs, we are confident we have created a great product and a great YAP! If you are hungry for applications (Mr. CSP) that will excite your users, allow you to control your own destiny and do so quickly, let's roll up the sleeves and discuss how we can help.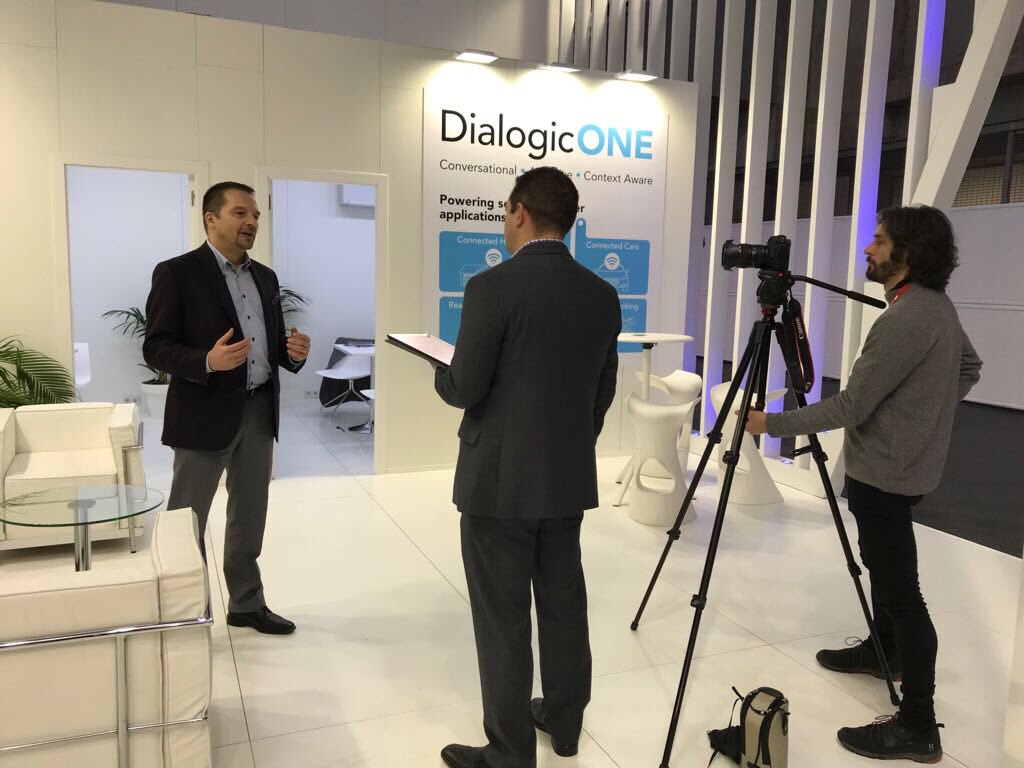 Introducing DialogicONE at Mobile World Congress 2018
Dialogic is focused on helping communication service providers deploy new applications and solutions quickly by leveraging DialogicONE. We work on next-generation solutions that bridge the silos inside telecom and digital worlds, provide application orchestration, and create innovative applications quickly.
We are experts in telecom, with over 30 years of experience, as well as architects of next-generation applications and services built for service providers globally. We have solutions to the above challenges and a proven track record working with service providers to leverage the past to move aggressively into the future.
Visit the DialogicONE product information page for more information.
Source: https://blog.dialogic.com/blog/introducing-dialogicone
Publish Date: April 6, 2018 5:00 AM
---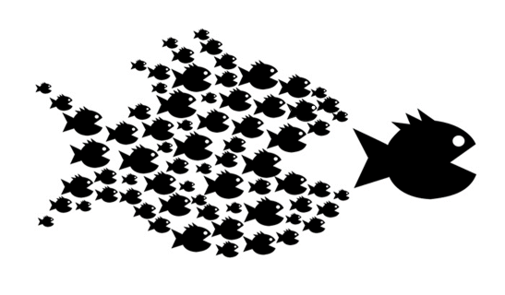 In the past, and some would say in the present, the better-known IP-PBX and Unified Communications (UC) vendors focused on large enterprises. The real profit was in obtaining the most significant number of subscribers per business.
The small and medium enterprises (SME) were by default not a priority, henceforth the commercial models or technology ignored their requirements. It was all about economies of scale. The interesting fact is that in most countries, the SME represents an average of 90% - 95% of the total number of enterprises. In the APAC alone, the SME actually represents 99% of all firms and 50% region's GDP output.
It's perilous to dismiss SME's real-time communications (RTC) feature requirements. In the age of hyper-connectivity, the SME needs more than ever to have multiple channels to communicate in real time. Just because an enterprise has ten employees or less, does not mean they use fewer features than a business that has hundreds of employees. Traditional Service Providers (SP's) and Managed Service Providers (MSP's) want to address this market but lack the proper tools. Many of them already work with a UC platform that is either too costly or does not provide the same carrier-class reliability and scalability that results in increasing the support costs and decreasing margin. It's not an easy problem to solve, and it requires a balanced mixture of the right features, technology, and pricing. It's all about the Average Margin Per User (AMPU) and how to get the right formula to serve this audience while keeping both internal and external stakeholders happy.
The cloud has indeed given us the tools needed to start solving this problem. Scalability and geo availability with low hosting costs provides a good start, but the RTC application vendors in many cases are still not in-tune with the needs of the SME. Either they overdo it regarding features which can result in rigid licenses schemes and irrelevant offers due to prohibitive pricing and unneeded functions, or they underdo it which leads to the affordable but incomplete proposal that doesn't adequately address the SME requirements and doesn't scale accordingly. It's a hard balance to achieve and monetize primarily in such a volatile segment, for an SME it's much easier to switch UC providers so getting that stickiness and keeping the end subscriber engaged is a must. Hence the need for service providers to have a full understanding of the requirements and to shape the offer accordingly. The technology is available, all we have to do is listen.
For the past few months and after traveling across several regions globally, listening to all stakeholders, it became abundantly clear that the problem is still there and both the SP's and MSP's want to jump on this UC growth. SMEs can no longer be ignored and will soon become the more significant number of UC subscribers. Dialogic is striving to achieve the right balance of technology/value that enables easy deployment, enablement, and management of UC subscribers irrespective of the enterprise size. We are building a platform that allows both SP's and MSP's to chase the "right fish." Stay tuned, and let us know what you think by tweeting us at @Dialogic.
Source: https://blog.dialogic.com/blog/sme_unified_communications
Publish Date: November 30, 2017 5:00 AM
---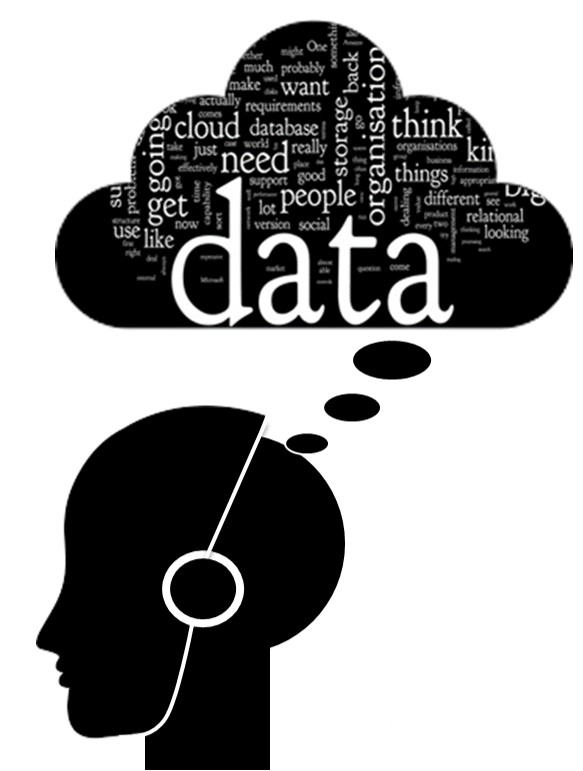 Machine learning (ML) is a type of Artificial intelligence (AI) that allows software applications to become more accurate in predicting outcomes without being explicitly programmed. In other words, machine learning receives input data and uses statistical analysis to predict an output value.
That analysis is a collection of techniques that are used to discover hidden patterns in data to explain, group, find outliers, classify or predict observations. In the past decade, machine learning has given us self-driving cars, basic speech recognition, effective web search, and computational biology. With the rise in big data, machine learning has become a key technique for solving problems in areas such as finance, image processing, energy production and natural language processing.
Machine learning is improving the work of IVR (Interactive Voice Response) application developers. Customers can speak in their own words and the IVR will be able to understand the customer need. The customer experience is enhanced by routing to the correct agent or menu option. The quicker the need is resolved, the better the perceived customer service. Also, machine learning improves customer analytics; it will allow you to identify and contact prospects before they contact your agent, or predict a high-volume of calls and provide an action plan to solve the issue customers are calling about. Remembering and learning from past experiences is possible with machine learning, these features allow to improve customer personalization and identify fraud.
You don't have to be a software expert to use machine learning, thanks to many cloud provides such as Amazon Web Services, Google Cloud Services or IBM's Watson. If you want to explore deeper and you have Python programming experience machine learning frameworks (scikit-learn, Tensorflow by Google, and CNTK by Microsoft Research) are a viable alternative. The objective of those frameworks is to get application developers interested in using machine learning without having to understand the deep science behind the algorithms. There is never a perfect solution, and as the demand for machine learning solutions increase, more low-level algorithms will be needed. Even more high-level platforms are in demand to lower barriers to entry into the artificial intelligence space. A platform that provides a complex machine learning environment is Matlab, a computing environment that provides prebuilt functions, toolboxes, and specialized applications for machine learning. Matlab is an environment engineers and scientists use to convert algorithms to C/C++.
Machine learning resources became ubiquitous and provide multiple ways to interface either using a high- or low-level programming languages. Always consider machine learning when hand-written rules or equations are too complex, the rules of a task are constantly changing, or the nature of the data keeps changing and the program needs to adapt.
Machine learning has been actively deployed in multiple applications, it has been only a few years ago since it started showing up in customer experience applications. In the future will help us to create targeted and personalized customer experiences. Let us know what you think by tweeting us at @Dialogic.
Source: https://blog.dialogic.com/blog/machine_learning
Publish Date: November 29, 2017 5:00 AM
---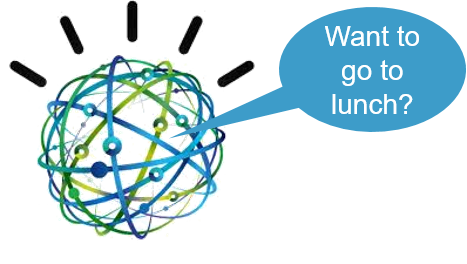 The future contact center is an exciting place. Artificial Intelligence will be front and center. The elements of some of this exist today. First of all, we are seeing Chatbots enter the scene which prompt you and respond to you. Almost human like, really. These are all based on typical questions and answers, and have grown more sophisticated. And we're seeing sentiment analysis enter the scene as well where the machine can figure out if you are pissed off or not (as an example) and hand you off to a human at the appropriate time.
Ultimately, we'll see AI here, where the machine will make sophisticated decisions on how to handle your inquiry – meaning whether to handle itself or hand off to a human.
Enter "Watson." We've all seen the cool commercials. But now Watson has entered the IVR/Contact center arena. Watson can give excellent natural language support and complex conversational support.
Dialogic has integrated our PowerNova application server with Watson, thus allowing real-time communications to take advantage of Watson. For example, you can have Watson on a conference call and you can ask Watson questions, or prompt Watson to give suggestions. Maybe just ask Watson to write a blog about Watson. One can imagine a whole range of how AI integration can help enhance real time communication applications.
Source: https://blog.dialogic.com/blog/call-and-talk-to-watson
Publish Date: November 21, 2017 5:00 AM
---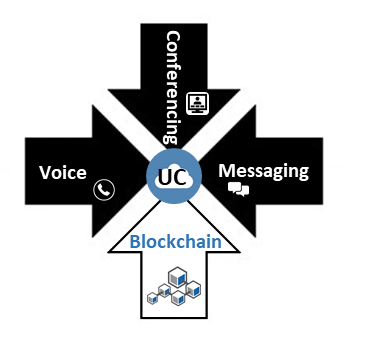 Does blockchain have real value in Unified Communications or is it like trying to fit a square peg in a round hole? Blockchain technology is disruptive in its ability to provide the creation of a distributed ledger eliminating the need for a centralized or third-party participant acting as a middle man to broker transactions.
Bitcoin is an example of a digital currency application that uses blockchain technology, however, it is only just that: an application. Sally Davies, writer for Financial Times provides us with a good analogy of the relationship of Bitcoin and Blockchain as "[Blockchain] is to Bitcoin, what the internet is to email."
Why is using blockchain for facilitating transactions between multiple parties better than the way things are handled now? In current transactional models, especially in the realm of finance, a central third party, like a bank keeps the "golden" ledger on behalf of the multiple participants that are involved in a transaction. Each participant keeps their own ledger as well, but must convince the centralized third-party that their version of the ledger is accurate.
Blockchain eliminates the need for a centralized clearing house by linking together the blocks or records that make up ledger and validating them using cryptography. In this way, old transactions are preserved forever and new entries are added in a permanent and unalterable manner. A good explanation can be found on Blockgeeks. Applications that build on top of blockchain platforms are referred to as Decentralized Applications or Dapps.
So, in theory any service that is centralized or requires the need for trusted, transparent transactions between multiple parties can be fair game for blockchain technology. Self executing "contracts" or smart contracts can be established that are autonomous and facilitate the exchange of any items, components or things of value. Ethereum is a blockchain platform that supports the creation and application of such smart contracts.
Using platforms like Ethereum, Dapps can be developed that apply to all sorts of industry verticals. I posed the question to some of my coworkers as to what applications in communications they think could be transformed using blockchain technology. Diederik Husslage (@husslage) noted that blockchain touchpoints include authorization, trust and data integrity at potentially low cost, so he suggested looking to unified and real-time communications applications that involve these activities like:
Subscriber registration and authentication
Billing, payments, and settlements
Fraud detection and blacklists, and
Mobile money
Industry observer, Enrique Velasco-Castillo at Analysis Mason, suggests roaming, M2M, IoT and mobile money are likely areas telecom operators should consider for deploying blockchain technology. I personally see blockchain playing a potential role in providing secure and transparent NFV Virtualized Network Function onboarding and lifecycle management by third-party Management and Orchestration (MANO) platformsthat need to ensure the integrity of applications automatically deployed and scaled in virtualized environments.
Another interesting communications-related project backed by Mark Cuban of Shark Tank fame is the Mercury Protocol which is built on the Ethereum blockchain. The Mercury Protocol is an open source project geared towards messaging platforms that want to take advantage of blockchain technology. It addresses issues such as security, user privacy and content silos. The Mercury Protocol integrates a new blockchain token called the Global Messaging Token. People can earn tokens by performing incentivized tasks such as reading a specified number of posts a day or within a certain amount of time, and then use any tokens earned for premium services. This particular token approach differentiates itself from applications like Bitcoin in that its value wouldn't fluctuate independent of the application but rather would be more directly tied to the Mercury Protocol related app that it's built into. Also, the protocol will enable platform independent, decentralized communications making it possible to send messages between any Mercury Protocol integrated platforms.
Amid all the excitement about the possibilities associated with blockchain technology, it currently is facing some considerable barriers when it comes to scaling. Herman Schoenfeld, founder of Sphere 10 Software, gave a very good presentation at the recent TechXLR8 in Singapore where he talked about scaling blockchain for global adoption. In the presentation he pointed out that Bitcoin currently handles about 3 transactions per second. Compare that to Visa which processes 2,000 transactions per second and can scale up to 50,000 at peak usage, or PayPal which does 100 transactions per second. He points out that Ethereum can only currently handle 15 transactions per second which would not be enough for applications with large amounts of transactions (Uber for example). And with Bitcoin, new transactions are being added constantly making that blockchain grow by about 2GB/day since every transaction needs to be recorded permanently. One solution, PascalCoin, claims infinite scaling without increasing storage size, regardless, blockchain technology will have to scale up significantly to handle the anticipated load. And the various platforms are exploring different methods to address this issue that involves addressing block size.
It's clear that blockchain is starting to make its way into real-time communications and the Internet of Things; where do you think it will start making inroads? Please share your thoughts on applications where it could impact and disrupt the way we look at communications. Tweet us at @Dialogic or email me at [email protected].
Source: https://blog.dialogic.com/blog/blockchain_and_uc
Publish Date: October 31, 2017 5:00 AM
---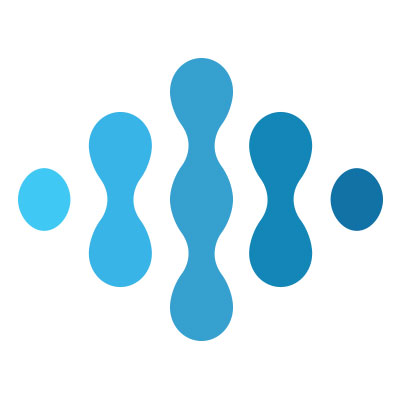 SIP endpoints such as softphones / headsets used for IP based enterprise VoIP calls, for WiFi calls, and for calls from third party communication apps such as WhatsApp, Viber etc. are becoming the norm. And with continued integration on the phone side (see Apple CallKit), these will continue to proliferate.
However, 3G is not going anywhere for a long period of time. Subscribers are projected to continue to grow. And that means SS7 based phone calls.
Combine the two together, and that means there will be more and more SS7 to SIP phone calls. I mean, while there will be more and more WhatsApp, Lync, and Viber phone calls between those that have those apps, there will also be calls to/from those with an SS7 base (3G) and those with an IP / VoIP / WiFi base. And even within the SS7 family, there are different variants because of regionality and slight variations in standards. And then there's SIGTRAN as well. It's complex. There is a lot of SS7 to SIP interworking required to cover all the different use cases.
Because user networks will invariably vary, and because coverage is important for any service provider, the need for interworking between the two types of networks will be an important part of any service provider for years to come. For more information please read this whitepaper.
Source: https://blog.dialogic.com/blog/the-importance-of-ss7-to-sip-interoperability
Publish Date: October 24, 2017 5:00 AM
---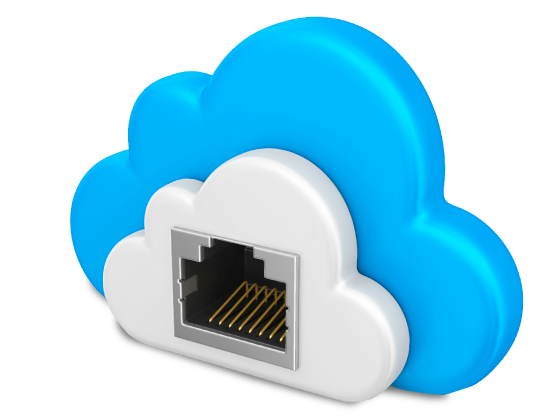 Back in June, I wrote a blog about using Gateways for SIP trunking if there are PSTN lines inside the enterprise. And this makes sense for sure given 40% of enterprises are still PSTN on their internal networks.
But there are other options for interfacing your enterprise with a SIP trunk. Certainly, an SBC is a great choice if you have SIP throughout your network. You would need to enforce SIP security at the network ingress point of any SIP trunk. There may be SIP to SIP interworking to do as well. SBCs can do all of that.
So, what should you do if you have a mixed network?
1. You can deploy a gateway and an SBC.
2. You may already have a gateway and then wish to add onto that with an SBC.
3. Or you may deploy an integrated gateway/SBC box, allowing you to have a SIP trunk coming into the enterprise, and allowing you to migrate from PSTN to SIP at your own pace.
Dialogic has all the options listed above. If you are interested in utilizing a SIP trunk and starting to standardize your communications on SIP, please contact us. We'd love to help you.
Source: http://blog.dialogic.com/blog/sip-trunking-options-for-mixed-networks
Publish Date: September 19, 2017 5:00 AM
---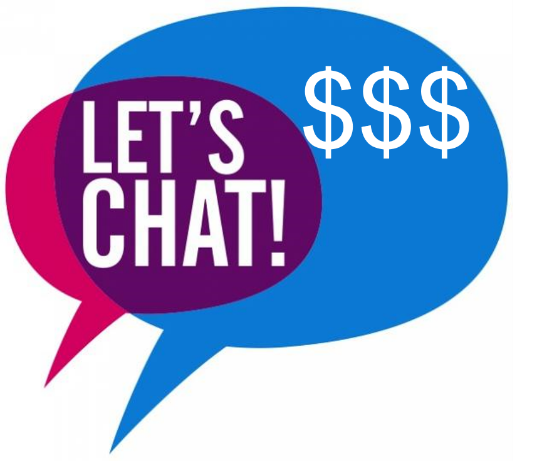 Mobile payment has been around for some time. In some cases, there are mobile apps you can download from your bank, allowing you to do with your smartphone whatever you can do online. There are also services like PayPal for person-to-person or person-to-business payments and mobile wallets such as Vodafone's m-Pesa, which is branchless banking.
But there is an increasing trend to use chat platforms to perform financial transactions. WeChat has been doing this for some time and has become one of the largest mobile money services in China. The same for Line in Japan, Facebook, and possibly WhatsApp as well. So why the trend?
To me, it's all about convenience. While I would never do this since I don't use chat platforms too much, and I'm not sure I'd be comfortable paying using a chat service, I'm also not the target audience for this. I mean, I even still email and use the mobile phone as, well, a phone. But if you are living your life on WhatsApp, or WeChat, or Line, or anything similar, then whatever you can do from there to simplify your life makes sense.
In the simplest case, if you want to move from chat and typing to actually talking (it IS faster I think for most people), then you can do that. Taking that steps further, there are plenty of other things you might want to do adjacent to your app. But it takes effort. If you don't have to get off the app and log in someplace else, the better!
You might need to send money to your friends. It's easy to find them online on the chat, and it's done. With the banking app, to send money to another person, there are verification text messages involved in order to get approval. I find that reassuring, but then again, I'm not the target audience for this. With the Chat app, you add your credit card information or bank info ahead of time so it's all ready. So when you're ready to send or receive money, you simply type in the amount in the chat app, and it's done. Or you might be chatting with a sales rep (or more likely a bot) and want to purchase something right there. Done.
So, yes, I get it, it's about convenience, and it makes sense. And we're likely going to see more and more tie-ins to chat platforms, given their "ownership" of YOU, the subscriber.
Source: http://blog.dialogic.com/blog/using-chat-programs-for-payments
Publish Date: September 12, 2017 5:00 AM
---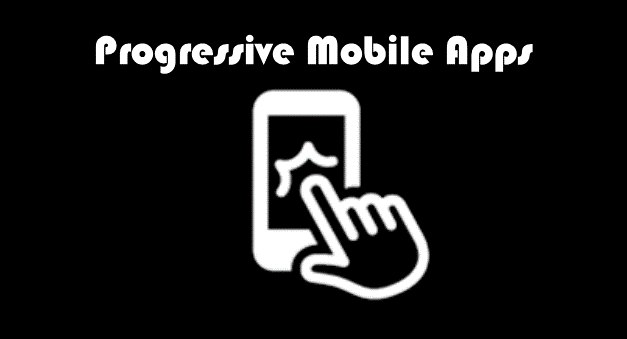 For many years, native mobile apps have been the best way for a company, perhaps like yours, to get into your customer's hands… literally. With the touch of an icon, smartphone users can load an app and access the services your company, big or small, provides. Today, the iTunes App Store and Google's Play Store are the place to be, but this may be disrupted in the near future with the emergence of Progressive Web Apps (PWAs). In the last year or so, PWAs have become an increasingly popular way to build next generation apps, and we here at Dialogic, are using them to build Visual IVR interfaces that look and feel great on mobile devices.
Progressive Web Apps
What are PWAs? According to Google, the short answer is: Progressive Web Apps are user experiences that have the reach of the web.
They give you all sorts of great features that you would see in native apps, like push notifications, offline support, and app loading screens, but on the web! They are apps that can be run (and installed) on a smartphone with the added benefit that developers can bypass the app stores by deploying to a web server. And that is a game changer!
PWAs vs Native Mobile Apps
PWAs have grown from the Hybrid Mobile App world. You likely haven't heard about the "Native Mobile App vs Hybrid Mobile App"(1) debate (unless you happen to be a mobile developer) so indulge me for a moment because for a number of years now, the debate has been raging in the mobile app community.
The "native" camp has strong arguments for its side; performance is unmatched, better user experience and access to device capabilities (GPS, cameras, etc). The "hybrid" camp has often been beaten and bruised on these issues, but it has a number of positives as well; they feel like a native app and are much faster to develop. But these days, I would say the tide is turning and more and more arguments are getting listed on the "pros" column for the hybrid approach.
For me, with my background as a web developer, the hybrid approach and PWAs are compelling for a number of reasons. Firstly, they allow me to write less code, faster, using core technologies I've used for years (Javascript, HTML5 and CSS). Secondly, I can target all major mobile devices. And to top it all off, I can write all my code once and build my app for all three platforms; iOS, Android and the web.
For you and your company, these two points are key:
Time to market is much faster. An iOS native app can be months in development, whereas a PWA can be developed and implemented in much less time.
No more app store. No need to go through the app stores to launch or update your app as it can be installed and updated instantly via the web.
PWAs for Visual IVR
An essential component of a successful Visual IVR session is an elegant UI for the caller to follow. The task of developing a beautiful, user friendly and responsive PWA that works great on a whole diversity of smartphones is a daunting one. Thankfully there are tools out there that we can lean on to do the heavy lifting, such as React, Ionic, Polymer, Vue, Backbone, Angular and a few others. For me, the Ionic Framework has really impressed with its flexible and powerful components that give an impressive native app feel on iOS and Android. The speed with which we were able to prototype and implement a web app has impressed everyone involved in the process.
The possibility of retaining more customers by giving them the possibility to add their application to a user's home screen is also very enticing. Although Apple's iOS default Safari browser doesn't yet support PWAs, a recent change in the WebKit dev status now lists the feature as "in development", which makes the future of PWAs promising on all platforms.
For all the reasons above, PWAs for Visual IVR are a perfect fit and Dialogic will continue to follow closely the advances in this sector that is bound to affect how businesses interact with their customers. Let me know if you've got some experience to share on the other frameworks or if you want to know more about the VIVR applications we're putting together with Ionic, write to me at louis.subirana@dialogic.com.
Source: http://blog.dialogic.com/blog/progressive-web-apps
Publish Date: September 12, 2017 5:00 AM
---
Confession - last week while entering my dark hotel room, I found myself uttering 'Alexa, lights on' – to my disappointment the room remained dark....

Indeed real-time speech analytics and natural language processing are changing human behavior (at least it's changing my behavior) and we seem to be at the forefront of this paradigm shift, but with so many options, which speech analytic engine best? A simple search would generate an abundance of varying opinionated blogs, how-to's and even some voice assistant battle videos (one of my favorites) but still no definitive unified answer.
Recently the Dialogic applications team looked to leverage real-time speech analytics and natural language processing with our video conferencing solution to create a 'conferencing valet'. The idea was to integrate the speech analytics service as a passive listening participant and trigger actions based on what it heard – in our case it would trigger visual advertisements in the chat window. We needed a cloud service that could quickly and accurately translate the speech of the conference attendees into text then be able to extract specific intents from the speech for actions. This led us to evaluating several vendor offerings and while in the end we decided to integrate using IBM Watson - the short and anti-climactic answer to which real-time speech analytic engine is the best is…… depends.
Now let me explain before you close out this blog – the reason for the non-decisive answer is because each vendor has both strengths and weaknesses, which should be considered, based on the application use case. For example, sacrificing some accuracy for speed – in our 'Conference Valet' application, the attendees utterances would need to be analyzed in short quick bursts requiring a moderate level of accuracy in order to extract the intent. Let's now flip it – sacrificing speed for accuracy with a 'Doctor/Patient video consultation' application where the transcripts are needed for compliance and accuracy is critical.
Beyond speed and accuracy, there are value add-on features - take for example, Mod9's - cloud-based service called 'ReMeeting'. They specialize in not only high levels of accuracy but also speaker separation and searchability - powerful features that can help innovate specific applications. Last but not least, the ability to train or tune the speech analytics engine 'out of the box' to better serve the specific application. For instance, a voicemail application with email transcriptions almost alway contain a call back telephone number which should be interpreted as an integer rather than words ('my number is 7169.....' vs 'my number is seven one six nine....')
In the end, the best speech analytic engine will *depend* on the *use case* so be sure to compare the strengths (and weaknesses) against your *application requirements* before making a decision.
//Vince - @vfpuglia
Source: http://blog.dialogic.com/blog/are-all-speech-analytics-engines-created-equal
Publish Date: September 12, 2017 5:00 AM
---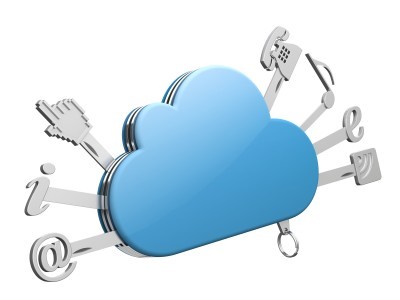 A couple of weeks ago, I explored the migration to Unified Communications and gave my point of view about how the migration is somewhat determined by economics and the fact that enterprises have already set in place communications systems that have been paid for and work. But let's say that you as an enterprise have determined the time is right to move to UC. Should it be premise-based or cloud-based? Some enterprises are worried about losing control and want on-premise equipment. But for many enterprises, UCaaS is the way to go as long as they are satisfied with the Quality of Service (QoS) and security. And by now, so many enterprises have moved to cloud-based UC that there are more than enough use cases and proof points that QoS and security issues have largely been overcome.
UCaaS is a good way to go because adding features can be done as required. Let's say the basic UC features of email, voice, and presence/IM are in the system. But there is a separate conferencing system to be migrated. If the conferencing system works, you can keep using that as long as you want. Then, when the time is right, move conferencing to the UCaaS environment. Some UCaaS providers may also provide differentiation in the form of say video voice mail, or some other adjunct apps that may be useful for your business.
UCaaS could also be less expensive for your enterprise. Various subscription pricing options are available, as are per minute plans. So it could end up being cheaper for sure. But you should have an idea of your needs because you sign up for a price plan. UCaaS could also bring a different mix of players than on-premise does. Data center providers/cloud providers such as Google, Amazon, and HP could offer alternatives not available in CPE.
Source: http://blog.dialogic.com/blog/unified-communications-in-the-cloud
Publish Date: July 18, 2017 5:00 AM
---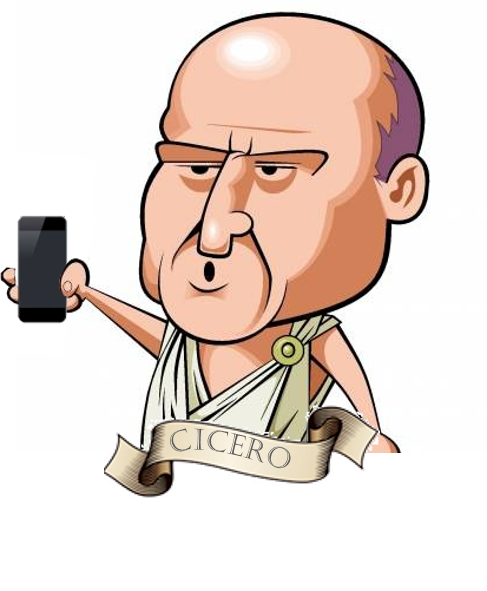 "Before beginning, plan carefully," quoted Cicero, a Roman lawyer and toga aficionado from a couple thousand years ago. While he may not have been thinking about Visual IVR development when he coined that phrase, he was still spot on.
When implementing a Visual IVR it's all about planning. For the first step, it's helpful to build a flowchart to map out the customer's journey both visually and audibly as they go through the VIVR options. You'll want to consider what information to display to the consumer and then the associated text for that page.
I asked Peter Chan, a software engineer for Dialogic's Power applications, about the importance of the planning step. He indicated that customers should think about the experience they want to provide to callers like associating a number with a subscriber to personalize the experience; or inspecting the country code of the calling number to select the appropriate language to use. You can also provide a personalized message or info on recent transactions to the caller after they have authenticated themselves. The key, he said, was to map out these possibilities into the overall visual and audio flow with the user experience in mind.
You'll also want to record any specific prompts you want read or use text to speech converters to provide a readout to the user. The more advanced IVRs will also come with prerecorded prompts for the normal utterances like numbers, dates, currency amounts and so forth in different languages that can be used to provide audio cues in a VIVR session.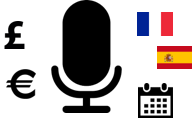 Once you have the audio and visual page flows mapped out you can then start building the HTML5-based web pages that will be synced up with the IVR call flows.
To make the user experience more app-like you can try using a development framework like Ionic. Ionic is an HTML5 mobile app development framework that can be used for building mobile apps. It provides a front-end UI framework that handles all the look and feel interactions like buttons, slider bars, map frames, video frames, checkboxes, toggle switches etc. to provide slick animation and cool design.
There's also an Ionic Creator that incorporates simple drag-and-drop actions for building an application complete with the various widgets needed. It can be used to help reduces the time and skills needed to take your VIVR concept from idea to working app with just the drag of a mouse.
Louis Subrina, Web Development expert for Dialogic who put together the HTML5 pages for our VIVR demos, stressed how vital it is to have a proper wireframe established and know the components that you want to integrate as you build out the application. He also pointed out that there are Ionic compatible troubleshooting tools like Sentry.io to help look for errors during development as well as monitor the application in production environments.
As you create the app, you then establish the hooks to the IVR to synchronize the call flows, audio, and video with what gets presented to the customer.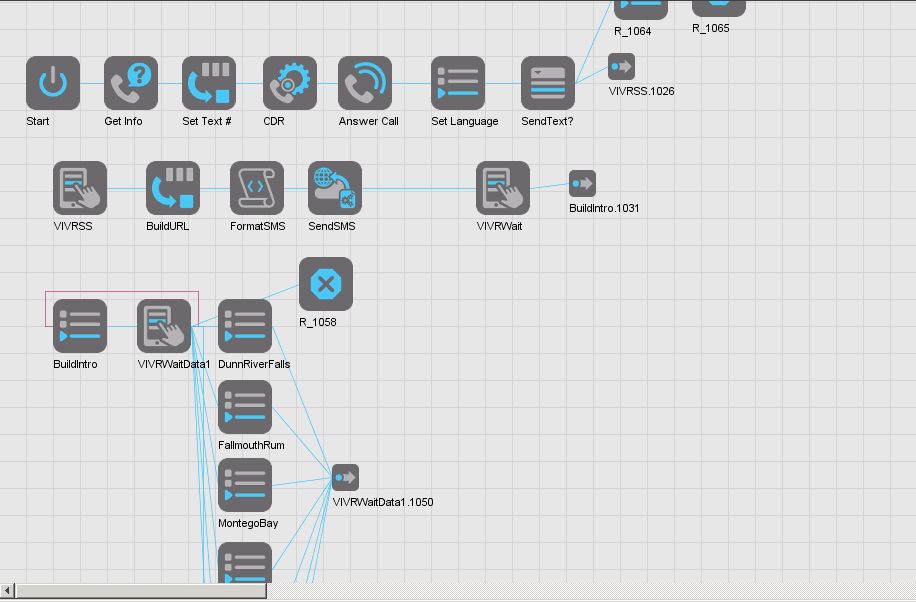 After that, all there is to do is start engaging customers!
A VIVR provides an app like front end which allows subscribers to access personal information securely from a data repository directly or through the associated IVR's SQL integration capabilities. A VIVR also allows the user to establish a connection with a live agent if necessary to provide additional support to the customer.
In addition, it opens the door to integration with 3rd party and cloud based platforms to basically mash up end-to-end capabilities. In a demo we've put together, we've integrated the MarketCloud ecommerce platform into a VIVR application that allows customers to view, select and purchase island adventure tours. The MarketCloud integration provides enterprises a way to establish a complete backoffice in the cloud to manage inventory, customers, fulfilment and orders and provide analytics with an easy-to-use administration dashboard.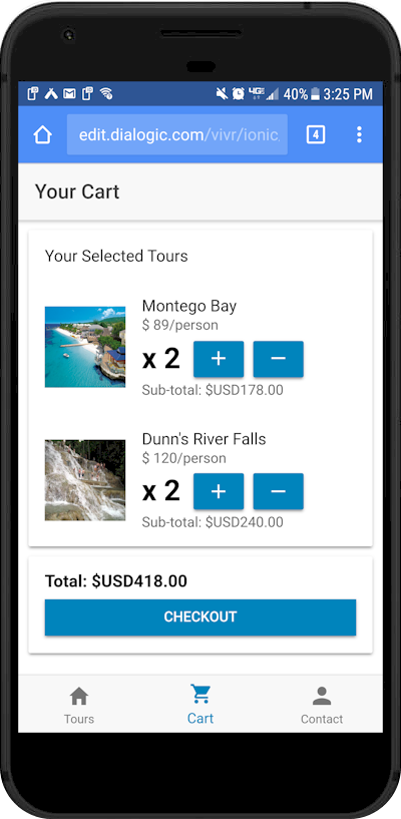 What's also compelling is that service providers can either utilize these third party apps or they can tie a customized VIVR offering into their own ecommerce platform to provide additional enterprise stickiness as well as a channel for that service. So you can see how you can really provide a comprehensive solution for enterprises, entrepreneurs and microbusinesses using this visual approach to customer engagement.
If you want to view our VIVR demos, contact me at Thomas.Schroer@Dialogic.com and we'll set you up. You can tweet us your comments at @Dialogic.
Source: http://blog.dialogic.com/blog/implementing-vivr
Publish Date: July 13, 2017 5:00 AM
---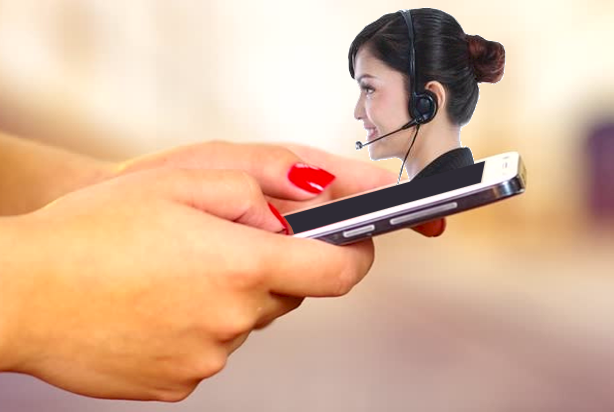 71% of consumers want the ability to solve most customer service issues on their own according to a 2016 Aspect Consumer Experience survey. And they want the customer care experience to support that.

In addition, more and more consumers are shopping and interacting with businesses through their smart phones, and while enterprises would love to get consumers to download their app and put it on their device so it's ready and waiting for them to use or to check-in at the next visit, the reality for most businesses is that this is just not going to happen.
In reality, smartphone real-estate is scarce. Over half of smartphone users, 62% to be exact, download less than 2 apps per month. And on the average, almost half don't download any apps (2016 Mobile App Report).

So how are businesses going to engage customers on their mobile devices? A Deloitte mobile consumer survey estimated that in the UK alone, people check their phones 1.1 billion times a day. So it's critically important to engage customers through this channel since the smartphone is effectively an extension of today's mobile, on-the-go consumer.
One of the traditional ways an enterprise engages customers is through its Interactive Voice Response System or IVR, and while that technology has been enhanced by adding automatic speech recognition, speech to text and other bells and whistles, it still is an experience that is primarily audio-centric. This poses some inherent problems especially for IVRs with complex menu trees in which the caller must navigate through multiple options and menus.
Any more than 5 options on an IVR menu can be problematic for users since people have a hard time remembering all that was spoken. And while having a customer talk with a live agent may more efficiently solve his or her problem, that can get expensive especially when you consider that the cost of a live agent compared to a self-service transaction can be 400 times greater in some cases (Forrester).
So where does the balance lie for organizations as they try to contain costs, improve customer satisfaction, and better engage customers at all points along the buyers' journey?
An ideal approach that we talked about in great deal at the recent A2I Summit in London is for enterprises to make the customer engagement experience – from awareness, consideration, and decision to customer care - more satisfying to the consumer by making it more visual in nature.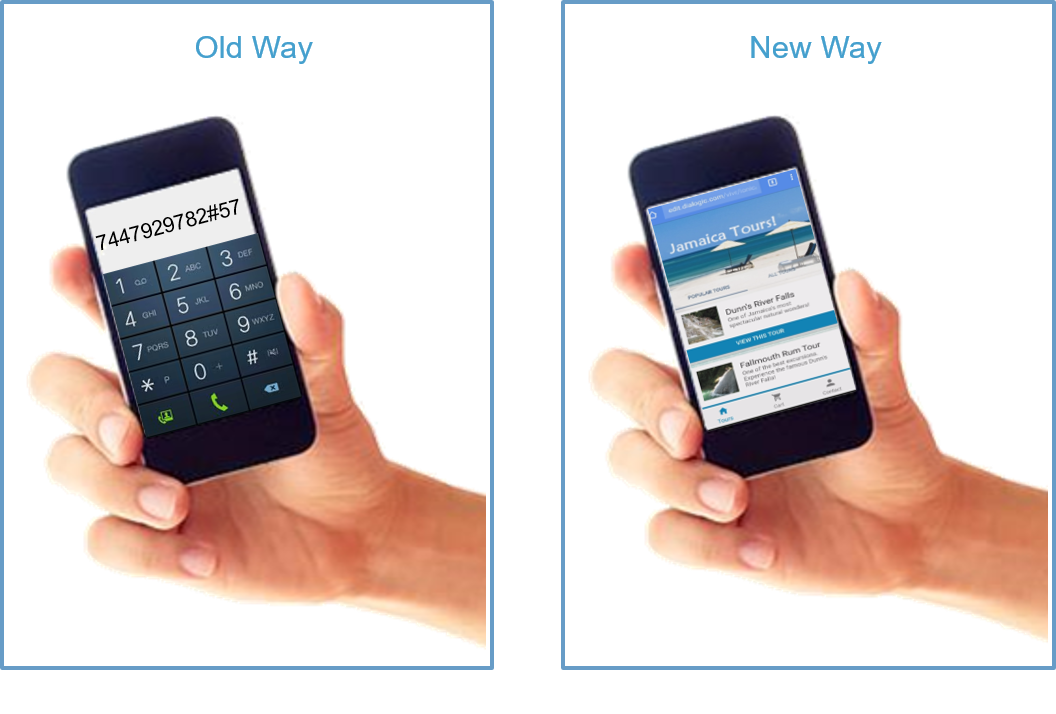 A Visual IVR extends the capabilities of a normal IVR by transforming it into a collaborative voice and visual on-demand web-based application for smartphones.
Without having to download an application or client, or require the user to register in some app store, a customer using a smartphone is offered the option to initiate a Visual IVR session. The Visual IVR approach no longer limits the customer to "dial pad only" interactions. With their smartphone screen, using a web-based interface synchronized with the IVR voice session, the customer now has access to an array of dynamic and interactive capabilities.
The Visual IVR session allows faster user navigation by simultaneously showing multiple options to the customer; it can also incorporate capabilities like:
Audio prompts
Text
Visual cues
Graphics, and
Location or other contextual information
Also, the VIVR supports the ability to push instructional videos to the user as well as allowing them to use their camera to provide additional information during the user session. It really expands what consumers can do and how they can engage with businesses.
The VIVR user experience is HTML5-based giving customers the experience of a mobile app without the hassle of having to download software from a app store or get constant updates pushed to their phone. It can be built rapidly, and it can be used not only by large businesses but also entrepreneurs and small enterprises wanting to give themselves a bigger mobile presence.
In the next blog, I'm going to cover some key steps in implementing a Visual IVR. Until then, please share with me your thoughts on ways the mobile user experience and buyer's journey can be improved by incorporating the audio and visual capabilities of a VIVR by emailing me at Thomas.Schroer@Dialogic.com or tweeting us at @Dialogic.
Source: http://blog.dialogic.com/blog/on-demand-mobile-app-vivr
Publish Date: July 10, 2017 5:00 AM