End of Messaging? - Dialogic - ContactCenterWorld.com Blog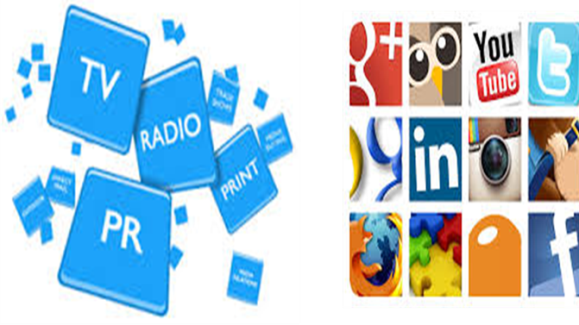 Chetan Sharma has been discoursing on what he calls the "4th wave of mobile communications" for some time. And I've commented on some of this from time to time. He recently put out an update of the 4th wave paper called the "4th Wave Index: Benchmarking the Growth and Evolution of the Mobile Ecosystem." It's an excellent paper. On the last page, there is a bold subhead that totally caught my eye. It said "Voice and Messaging Revenue line items will disappear from operating financials in the next 5-10 years."
First of all, it does not mean that there won't be any voice or any messaging. Obviously, there will be voice minutes, and there will be messaging such as text messages, and there will be integrated social media type of communications, etc. But it does mean a few things:
1. Voice and Messaging erosion from the apps that run on the data networks obviate any need to continually point out this negative trend. When it gets small enough, there is no need to point it out anymore.
2. Social networking provides different kinds of communications. It could incorporate voice, it could incorporate text. It's intertwined more now and not so disparate.
3. The mobile service providers will be moving to what Chetan calls the "4th wave of mobile revenues" and will report on that.
4. The move to IP means that everything is data. Voice is a type of data. Text is a type of data. Video streaming is a type of data. Different metrics will be used to measure success.
The 4th wave is extremely exciting not only for mobile service providers, but also for application developers such as Dialogic. There are opportunities to add value in very many different ways. One such way I have written about recently is real-time communications and value-added services that go with them.

Source: http://blog.dialogic.com/blog/end-of-messaging
Publish Date: August 23, 2016 5:00 AM
---
PREMIUM

Avizent Ltd
(VIEW OUR PAGE)

Advanced AI technology and Natural Language Processing delivered to clients in the Cloud that harnesses both voice and digital conversations. The focus is on building an environment where intelligent ...

(view more)

PREMIUM

HigherGround, Inc.
(VIEW OUR PAGE)

HigherGround develops data collection, information storage, and interaction analytics solutions that easily transform data into actionable intelligence, enabling operational optimization, enhanced per...

(view more)

PREMIUM

ConceptCall
(VIEW OUR PAGE)

Аутсорсинговый контакт-центр ConceptCall| КонцептКолл специализируется на исходящем и входящем телемаркетинге: мы предоставляем услуги по осуществлению холодных звонков и продажи по телефону, проводим...

(view more)
---

View more from
Dialogic
Recent Blog Posts:
| | |
| --- | --- |
| Panning for "Killer Apps" in the Gold Rush of 5G | February 14, 2019 5:00 AM |
| The Dialogic BUZZ UC Platform Swiss Army Knife | October 24, 2018 5:00 AM |
| DialogicONE - IoT Solutions | October 22, 2018 5:00 AM |
| Dialogic PowerMedia MRF – A Solution You Can Depend On | September 25, 2018 5:00 AM |
| Enabling WebRTC with the Dialogic PowerVille Load Balancer | July 16, 2018 5:00 AM |
| Telecom Meets Digital: The Importance of Establishing Controls | May 24, 2018 5:00 AM |
| Introducing DialogicONE! | April 6, 2018 5:00 AM |
| Small Enterprises Dominate But are Unified Communications Solutions Meeting Their Needs? | November 30, 2017 5:00 AM |
| Machine Learning Is Improving IVRs | November 29, 2017 5:00 AM |
| Call and Talk to Watson | November 21, 2017 5:00 AM |