Dialogic - ContactCenterWorld.com Blog
Page: 1 | 2 | 3 | 4 | 5 | 6 | 7


One of my first jobs as a software developer in telecommunications was writing an automated hotel wake-up application based on TDM voice boards using an ancient API. Who knew that nearly 30 years later, applications and APIs would still be a huge catalyst of innovation? If the last few months can be used as a gauge, building communications applications with APIs is seeing a resurgence, fueled by new APIs, cloud-based services, and easy-to-use developer tools.
A few examples that really stood out from my travels this last few months: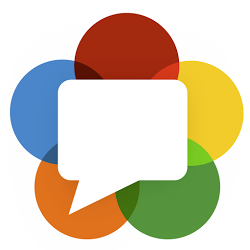 During the AT&T Developer Summit Hack, upwards of 22 teams put together some great ideas, building on the open WebRTC platform that AT&T offers the market. My favorite hack combined both WebRTC and IoT to create a medical monitoring application that allowed a patient to remain in their home, but their medical condition was constantly monitored by medical staff who (if there was an anomaly) could immediately initiate a video call to the patient. Another fascinating idea allowed students to take their smartphone devices to school, but using Geo-fence technology, limited the people they could interact during school hours with to a whitelist created by their parents.
Earlier this month, Enterprise Connect dedicated an entire track to Communications APIs, showing off some early applications during an "APIs In Action" session. A couple great real-world examples were presented by Nicholas Kwiatkowski from Michigan State University starting with an application to replace expensive monitoring services for their 600+ elevators on the various campuses. A group of students created an application that would handle any elevator emergency call box activations, sending a text message to an available maintenance staff member and routing the call to a campus security desk. By eliminating the separate analog PSTN lines and specialized answering service accounts for every elevator, the college saved the cost of the call answering service, improved response times and simplified maintenance record keeping. Interestingly, this application was initially developed by students during a Hack-a-thon, later hardening the application and deploying it campus-wide. Another application created at Michigan State University integrated the campus parking meter system, sending reminders of pending expiration of paid-parking and offering an opportunity to extend the meter with a text response.
But that's only a few examples from this last couple months. There is plenty of opportunities to see APIs in action in the upcoming months:

The weekend of April 9th and 10th, TADHack-mini in London will play host to a number of developer teams vying for their share of a $5,000 prize pot. Dialogic and Telestax are joining forces at the event, offering developers a very powerful and developer-friendly environment to implement their ideas. Got an idea and want to complete? Registration is FREE and can be done at: http://tadhack.com/2016/mini-london/ Watch for tweets from the event as we watch the developers pitch and craft their hacks.
Later this summer, the folks at TMC have organize an event titled "All About The API", held July 18th – 21st in Las Vegas. Much broader than just communications applications, this event explores the broader marketplace for software building blocks and their APIs that can be used to create integrated services. Dialogic will be participating in a number of speaking sessions and sharing our cloud-enabled APIs with potential developers. More on the event at: http://www.allabouttheapi.com/
If this summer wasn't packed enough, the Kimmel Center at New York University is home to the Real Time Web Solutions Event, an event focused on bringing web communications to applications, creating new business opportunities and strategic advantages. More on the event at: http://www.webrtcexpo.com/east/Default.aspx
And always available, you can follow the conversations and news for developers available on the Communications Developer Zone at: http://www.communicationsdeveloper.com/
Some final thoughts:
While the move to the cloud, new software development tools and methodologies have dramatically changed the way applications are created today (leaving my developer skills in the dust), a good idea will always find success. I'm waiting to see a bright-eyed student craft an intelligent wake-up application at one of the upcoming Hack events. Some things have not changed..

Source: http://blog.dialogic.com/blog/innovation-is-hot-again-with-communications-apis
Publish Date: March 28, 2016 5:00 AM
---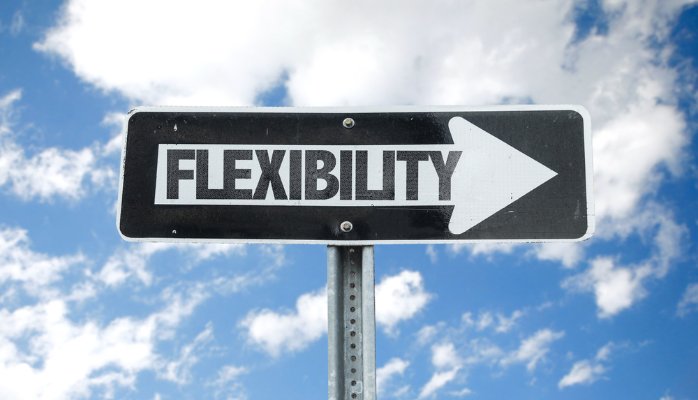 Privacy vs. Security is all over the news and it is not going to go away any time soon, so you might as well sit back, enjoy this epic battle, and grab yourself a soda and some popcorn (I would like mine with butter please).
As Tim Cook, CEO of Apple, said, "The case is about much more than a single phone or a single investigation," and there is no doubt that it will affect all of us and how we do what we do. Of the dozens of articles I have read, the most relevant to me was not the whole privacy vs. security issue, but a few words recently written by Jason Bloomberg in his Forbes article The Apple vs. FBI iPhone Encryption Battle: What It Means For Enterprises.
Jason wrote "The definition of digital is the fact that customer desires and preferences are driving enterprise technology decisions." For us in the world of applications, this screams FLEXIBILITY, and by flexibility I mean being able to constantly adapt our applications to meet the ever-changing desires and preferences of our subscribers, or lose them to the competition. Applications generally fall into two categories – revenue-generating (e.g. value-added services) or cost-savings (e.g. self-service customer care) – and both cases affect the bottom line. If we want to positively impact our bottom line, our decision must be based on the needs of our subscribers.
An example will help illustrate my point of subscribers driving our (application) technology decisions. Omni-Channel access is a perfect example of flexibility which came from the subscriber's preference. We, as the providers of the applications, realized that subscribers would use our applications more often and at various times, if we gave them the option to access the applications via voice, video, SMS, USSD, and/or social media, especially the younger generations. So we are doing it and it is proving right. By making our applications more flexible with Omni-Channel, we are now positively impacting our bottom line.
Let's face it, our customers' needs driving our enterprise decisions is one of the most fundamental tenets of a successful business (Business 101), which is why Jason's definition of digital was so on point. We often need a simple reminder to stay on track, so thanks, Jason.

Source: http://blog.dialogic.com/blog/definition-of-digital-customer-drives-decisions
Publish Date: March 25, 2016 5:00 AM