Douglas Jackson Limited - ContactCenterWorld.com Blog Page 2
Page: 1 | 2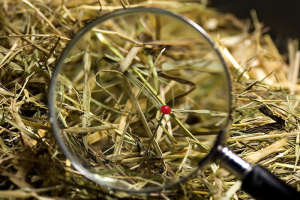 A few weeks ago I attended the inaugural National Planning Conference, many coffees were drank, cake was eaten and best practice shared across an ever growing community built on the foundations of openness and celebrating innovation.
Douglas Jackson were there in force with both myself and our new planning and analytical specialist, Perry Fletcher, both of us were there to absorb and learn as much as we can from the planning and operational support community.
One theme was present throughout a number of the sessions, but also in many of the breakout and one to one conversations I had with various leaders and organisations.
How Do We Better Recruit Resource Planners?
Over the past two years, there seems to have been an explosion in the amount of requirements for experienced and managerial level Resource Planners and all levels of Analysts.
More organisations are hiring and developing their planning, intelligence and insight functions to meet the increased demand of customer, employee and business needs, but where will all this fresh, experienced talent come from?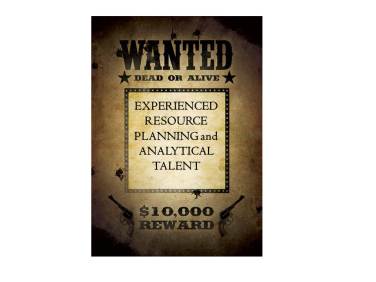 Of course there are the traditional recruitment channels and utilising an industry recruitment specialist, which will help, but what happens if the talent just does not exist with those skills, experience and or, for the salary, in the geographical area you require? It can be a bit like looking for a needle in a haystack.
Some of the points and discussions raised, I have tried to summarise here:
We need to find talent that is not currently in planning – YES
Do we know what this person looks like? – NO
Is it absurd to expect new recruits to this area to tell us how to bridge the gap between operations and analytics – YES
How do we identify the key elements to make a successful hire – DON'T KNOW.
Do many employers still expect successful experienced recruitment regardless? – DEFINITELY
Effective Resource Planning and Enhanced Business Intelligence is one of, if not the most, innovative and progressive markets I have ever had the pleasure to work in. The rate of change being experienced, the open sharing of ideas and celebration of best practice is a shining light in the dark to most other sectors.
Yet recruitment and how we go about recruiting for talent within this area seems to be late to the party.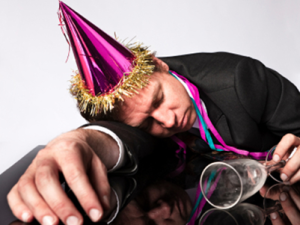 I include recruitment consultants, internal recruiters and hiring managers in this.
Why do we all seem to believe that recruitment practices from 15 years ago, when The Forum was founded, will still be applicable today?
Talent is scarce, employers are keen to keep their best talent and this industry often comes with an incredible and admirable, (yet frustrating for some!), sense of loyalty, with many managers and employees forming strong friendships and mutually agreed development paths.
It is now time to consider alternative routes to hire and a change in the skills we screen for, as well as how we assess and interview these potential applicants.
This change, if made, should then yield greater long-term results and potentially new, fresh ideas and thinking. We want hungry, disruptive, game changing talent to take our business, planning and analytics to the next level!
What do you think, or what have your experiences been? We'd love to hear how you are developing talent in this increasingly competitive market.
Want to know more? – We are here to help, whether that be an active campaign, a full review of your recruitment strategy, advice and insight in to the current talent environment, or an informal discussion about your future plans, direction and different alternatives.
Douglas Jackson are Customer Contact Specialists. Perry and I recruit exclusively within the Resource Planning, Business Intelligence and Analytics markets.
Contact us at www.douglas-jackson.com Tel: 0345 620 9720, or email James Vicary, james@douglas-jackson.com, or, Perry Fletcher at perry@douglas-jackson.com
James Vicary is a Recruitment Consultant at Douglas Jackson specialising in the recruitment of executive, managerial and analyst professionals across Customer Contact, James recruits across all technical, analytics and support roles including; Resource Planning, Scheduling, Forecasting, Workforce Management, WFM, Management Information, Business Intelligence, Big Data, Customer Insight, Telephony and CRM.
Source: https://douglasjacksonrecruitment.wordpress.com/2015/10/29/how-do-we-better-recruit-resource-planners/
Publish Date: October 29, 2015 5:00 AM
---
Last week we headed to London for the UK Customer Experience Awards.
This year the event was held at the Park Plaza Hotel Westminster Bridge, which had some great views of London. This one, of Big Ben was taken on the 5th floor, just outside our judging suite (which also looked out on to the Shard).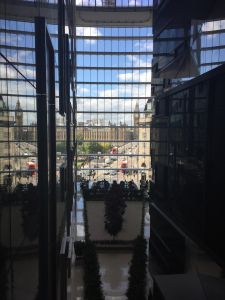 This years event was once again, well attended, with 26 categories in total. What we really like about the #ukcxawards is the diversity of business and brands featured. You have luxury brands pitched against transport providers, technology innovation up against construction machinery. National retailers and leading financial organisations vs online service providers. Housing and social landlords, up against nutrition experts. one thing that holds them all together, how they deliver a great customer experience! It makes a very interesting event and some difficult judging decisions.
Eurotunnel-Le Shuttle were the subject of much chatter this year. They invited one of their customers into the judging room. Here is Zofia (I hope I have spelt that right), a beautiful Newfoundland Dog, who accompanied their owner to the awards. They spoke excitedly (the owner not Zofia, although even here Zofia seems to be smiling!) and passionately about the dog friendly, enhanced services they had experienced as a customer of Eurotunnel.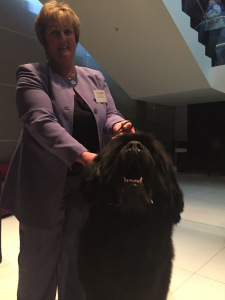 There were some great prizes available including a weekend break for two on offer at the Barnado's raffle, with the event raising a superb £6,000.
The entertainment was thoroughly enjoyable and was provided by 'today's answer to The Andrews Sisters. With killer heels, killer curves and killer harmonies' The Rockabellas.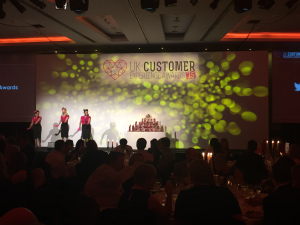 On to the Winners:
The OVERALL WINNER (or 'Top Dog')- EUROTUNNEL Le Shuttle
The three brands with the highest scores who went to a public vote for the Overall Winners were; AXA PPP, Virgin Money and Eurotunnel – Le Shuttle.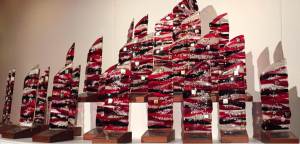 Category Winners were:
Automotive Travel & Commercial Service Provider – Eurotunnel Le Shuttle
Hospitality/Leisure/Charity – Dorchester Collection
Financial Service – Banking & Investment – Virgin Money Plc
Government/Professional Services and Not for Profit – Richmond Housing Partnership
Industrial Utilities – Utility Warehouse
Insurance Service – Direct Line
Retail – John Lewis Partnership – Waitrose
Technology and Telecoms – Amazing CX – Three UK
Technology and Telecoms – Customer First – Rackspace
Contact Centre Large – AXA PPP
Contact Centre Small – Amicus Horizon
Business Change or Transformation – Transformation at the Heart – Now TV and Firstsource
Business Change or Transformation – Focussed on Improvement – Rackspace
Employee Engagement – Best Place to Work – Bristol Wessex Billing Services
Employee Engagement – Improving CX – LV=
Insight and Feedback – a new way of measuring –The Royal Bank of Scotland (Natwest)
Insight and Feedback – A focus on understanding – Direct Line Group
New Product/Product Improvement – Loving the Customer – Vita Student
New Product/Product Improvement – Making the most of technology – Standard Life
Best Use of Scoial Media Technology – The Body Coach Online Nutrition
Professional of the Year – (JOINT WINNERS) Diana Rodriguex – Nicolla Curtin and Manuela Pifani, Direct Line Group
Team of the Year – A whole new level – Nationwide Building Society -Camden
Team of the Year – Customers at the heart – Nationwide Building Society – Kendal
Team of the Year – Listening and Responding – Rackspace
International Business – Deutsche Telecom AG.
CONGRATULATIONS TO ALL!
For a full list of all the winners and finalists you can visit here
Source: https://douglasjacksonrecruitment.wordpress.com/2015/09/28/uk-customer-experience-awards-2015/
Publish Date: September 28, 2015 5:00 AM
---
In recent weeks, some of TEAMDJ watched Horrible Bosses 2, not the best film in the world, (in our humble opinions). Fortunately, we are not here to challenge Claudia Winkleman for the Film 2016 gig, but the subject of having a good or, bad boss, demonstrates just how important it is for both business and employees to have respected, competent leaders and managers, to drive and achieve business growth as well as to develop and retain your employees.
Earlier in the year, a report from a Gallup Study featured in Fortune.com, showed that over 'half of those surveyed had quit their job because of a bad boss' with more here from the Wall St Journal in 'what do workers want from their boss'
There is also research carried out by McCrindle, an award-winning social researcher, which showed that the Biggest Impact on Business Growth, or, Decline is Leadership and Management at 38%.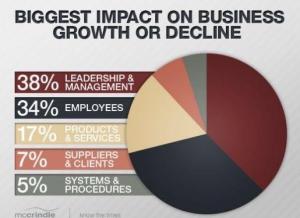 Within these leaders 'COMPETENCE' was ranked as the highest priority.
With candidate shortages reaching all-time highs and set to continue, it has never been more important to hire the right Leaders and Managers to help develop, support, lead and manage your Customer Strategy.
Here at Douglas Jackson we like to try to offer our customers (clients and candidates) a bit more than just Recruitment Consultancy.
In addition to helping many organisations source and hire talented individuals and supporting talented, professional, experienced individuals to make a their next career move across the Customer Contact industry. We also work with many industry bodies, subject matter experts and organisations to help promote best practice and share this with our growing audience and network of valued contacts.
As part of this ongoing commitment we are proud to announce that in partnership with the CCMA, we are able to offer any candidate placed by ourselves a free individual personal annual membership with The Call Centre Management Association. Personal membership includes the opportunity to participate in up to 12 good practice member events a year and attend the UK National Contact Centre Conference at no cost.

The CCMA are the longest established association representing the call centre industry in the UK. They offer impartial advice, providing specialist knowledge and training, which supports their members to keep in touch with the constant change across the customer contact industry and have access to their vast professional network, who openly share best practice. For more information visit their website at ccma.org.uk
We very much hope that through this association and opportunity, we will be able to further help our Customers (Clients and Candidates) to hire, develop and retain, highly competent leaders and managers, who will be able to realise individual, personal, growth and achieve that competitive business advantage.
If you are looking to recruit, or searching for your next move, give one of the team a call and see what we can do to help support you.
Tel: 0345 620 9720, email: mail@douglas-jackson.com visit us at www.douglas-jackson.com
Source: https://douglasjacksonrecruitment.wordpress.com/2015/09/23/competent-leaders-are-key-to-driving-business-growth/
Publish Date: September 23, 2015 5:00 AM
---
This subject, alongside CV Advice, is where the team at Douglas Jackson spend a great deal of time, helping and supporting our customers (candidates) to prepare for that potentially, life changing meeting. Here we we share our Top-Tips for a Successful Interview Preparation.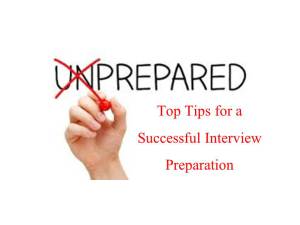 Please remember this is not an exhaustive guide and you can never be over prepared. If there is anything you think would be helpful to yourself for this interview outside of this guide, please incorporate this as well and let us know, we would like to include this for future applicants.
RESEARCH:
Make sure you understand what the job is and what the company is all about. Not just the name of the brand, or, job title; What does the business really do, where does the role sit within the business? Who does the role report into and what is the ultimate contribution this position is going to be making in the business?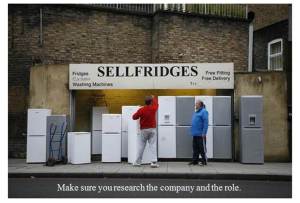 Do your research into the business – I am sure many of you will have seen the Selfridge/Sellfridges picture above, don't always assume you know the business you are going to see – what is the history of the business, what are they doing now and where are they planning on going?
Make sure you have read the job description thoroughly and any other literature you have been sent, or can find online.
Who are their main competitors – what makes them different and why would you want to work for them?
What is the style of the interview? Always prepare for the worst, or most difficult interview, even if you have been told it is just an informal meeting, you don't want to be caught out.
QUESTIONS AND ANSWERS:
If you prepare for interviews expecting a through competency based interview, focussed around the key skills and objectives of each role, this will hopefully give you a strong foundation to have relevant examples/ achievements for most interview scenarios. These will also hopefully then be specific to this role, allowing you to bring them in to the conversation and discuss at any stage.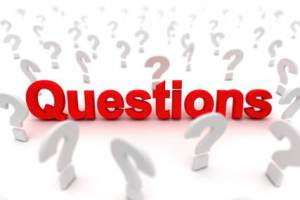 Using the STAR response to answer competency based questions will help you position how you were most effective:
S. Situation – who were you working for? What was the structure of the team? How did/do you fit into that team
T. Task – what is the task/challenge? What was the scope and desired results? Was it BAU, or project based
A. Actions – what did you personally do to contribute, deploy, implement towards the task
R. Results – what was the end result? Was this positive? If it was a bad result why this was and what was learnt/implemented so it doesn't happen again?
TESTING:
If a test is involved and many organisations do now incorporate some form of testing into their interview process, you can also prepare for these.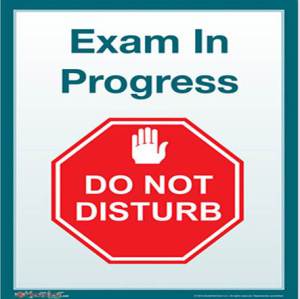 Considering that for some of us, it may have been some time since we have been in an exam room, taking some time out to practice in a quiet, timed environment, could make the difference between a pass, or, fail if testing results are used as a selection criteria. Test conditions make the best of us nervous and we frequently see top performers doing poorly in these. You may know you have the skills but you also need to be confident showing this within a finite amount of time in test conditions, so don't take these for granted.
For Verbal and Numerical testing, SHL Tests, now CEB SHL Talent Measurement, are widely used and helpfully have practice tests available.
There are some additional Psychometric and Personality testing here.
THE PERSONAL TOUCH:
Who is interviewing you? Do your research into where they came from, what they do now and what their achievements are. Information like this is very often available on company news pages, or, individual social media profiles such as LinkedIn. Industry specific articles and a good old fashioned google search will go a good way to giving you some additional information like this.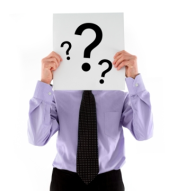 Knowing a little bit about the person, their background and possible interests can help you feel more at ease, after all they are a person just like you! As we all like to talk about ourselves, don't be afraid to ask about them these type of questions. If you have seen something in your research, it is never a bad thing to discuss their achievements and interests both in and out of work (where appropriate, you don't want to embarrass, or make them feel uncomfortable), to help you build a rapport and that personal connection.
WHAT MAKES YOU SPECIAL:
Your personality, your likes, dislikes, as well as examples of previous work, awards and achievements are what will help you stand out. Bringing previous examples of your work, or accolades, if appropriate, or, talking about your commitment to an interest, goes a long way to demonstrating your skills and personality, it can also create a great talking point should there be a lull, or, opportunity to do so during the interview.
However, be cautious not to bring in sensitive information about your current / previous employers when doing this. You also need to gauge the reaction of your interviewer, as there is nothing worse than launching into a 20 minute presentation, or, passionate pitch on a subject of your choosing if it means you lose your audience.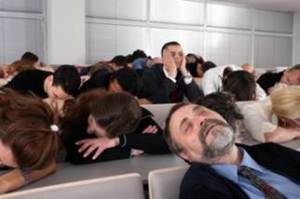 WHAT'S IN IT FOR YOU?
Think about what you would need to know in order to be able to assess and potentially accept a position there. Interviews are a two way process and you too need to drill down to understand the true picture, potential challenges and opportunities etc.
Based on all of your preparation to this point, put together a good list of questions you will want answered when your chance arises. Have more than two, or, three, as inevitably some of your questions may be answered throughout the interview and having some well thought out questions show that you are giving this role serious consideration.
This is NOT the time to bring up money, however, should this be discussed by your interviewers be completely open about what your current salary and benefits are, as well as your expectations moving forward, also be prepared to give a good justification of this when asked.
RELAX

Finally just relax! Yes prepare as much as you can, however, the night before make sure you know where you are going and what you want to say and get a good nights sleep. Try and have a stress free morning on the day of the interview and plan in extra travel time to arrive at least 15 minutes early to ensure you are not rushing to get there and can enter the interview relaxed, prepared and on time.
If you have any interview tips or advice, or would like to share your interview experiences, then please do comment here.
If you need any help, or, support then you can contact the team at: 0345 620 9720, or mail@douglas-jackson.com
Source: https://douglasjacksonrecruitment.wordpress.com/2015/08/05/top-tips-for-a-successful-interview-preparation/
Publish Date: August 5, 2015 5:00 AM
Page: 1 | 2