eGain Corporation - ContactCenterWorld.com Blog
We understand the need for tradeoffs in performance metrics to balance the proverbial scorecard. However, there are some technologies that transform business, creating value tides that lift all "metric boats". Contact centers/customer service organizations are no exception—here, transformation means that the contact center doesn't have to nickel and dime in value creation, figuring out tradeoffs for one metric over another! The question, then, is what technology transforms customer service?
A mammoth consumer survey that Forrester conducted on our behalf showed that lack and consistency of knowledge is the biggest pain point in getting customer service today, followed by the difficulty of finding answers on business websites—all related to knowledge management (KM)! Done right, next-generation KM with a method and best practices behind it, can tackle this issue head on, and eliminate these top three pain points for consumers—in other words, transform customer service. The result? All seemingly conflicting metrics get improved, often by a big margin! Here are some "off the charts", "unbalanced" examples from our clientele:
Banking giant #1: NPS improved from #3 to #1, agent training time halved, staff churn reduced to <1%, even while the agent pool was expanded 6x!
Telco giant: First-Contact Resolution (FCR) up 37%, agent induction training time reduced by 43%, time to competency reduced 50%!
Banking giant #2: 36% increase in FCR, 67% reduction in Average Handle Time (AHT) and 60% reduction in agent training time!
Sorry, Kaplan and Norton, you need to come up with an "unbalanced scorecard" for knowledge-powered customer service organizations!
Source: http://blog.egain.com/sorry-kaplan-norton-need-invent-unbalanced-scorecard-knowledge-powered-contact-centers/
Publish Date: April 8, 2016 5:00 AM
---
About a year ago, we wrote a short story about the Trafalgar Square pigeons and eGain World London. Here's what just happened: eGain World came back as eGain Digital Day London last Tuesday; the crowds were even bigger and the excitement even more palpable this year, despite a temporary shutdown of some of the London subway routes that go through that area!
This time round, the Curious Pigeon in our original story took some of its friends as well to the event and got wowed even more! Among highlights it experienced at the packed event were:
Humor-laced keynote presentation by Ed Thompson, VP and Distinguished Analyst from Gartner, on big trends and best practices in digital customer engagement
eGain CEO, Ashu Roy's presentation on how businesses can quickly go from vision to value in digital CX, thanks to eGain's GQV (Guide to Quick Value) approach that leverages technology, best practices, and people for agile value creation for the business
EE's presentation on the transformational value created by eGain Knowledge in the form of 37% increase in First-Contact Resolution (FCR), 43% reduction in agent training time, and 50% reduction in time to advisor competency
HMRC's presentation about their digital transformation journey with eGain
eGain demo lounge, showcasing eGain solutions in action
Best-practice presentations from eGain domain experts
Breakfast, lunch, and cocktail reception, which were all packed with attendees (there were enough leftovers for the pigeons, too!)
The pigeons learnt a lot during the day and also found out how easy it was to get into digital customer engagement and create business value quickly with eGain's unique Try+Buy expert-guided cloud trial in a product setting. Tired but still excited, they went back to their perches near Nelson's Column to digest all the great food that they just had and the cool stuff they had just heard.
EPILOGUE
Rumor has it that having learnt how easy it was to transform digital CX quickly and safely, the pigeons have gone digital and stopped cooing, what they are supposed to do by nature, starting to tweet instead. Sorry, we just wanted to make digital CX easy and not really tweak nature!
SUBSCRIBE TO THE BLOG
Source: http://blog.egain.com/trafalgar-square-pigeons-have-gone-digital-coo-nomore/
Publish Date: December 24, 2015 5:00 AM
---

What to look for in solutions
Does the vendor know cloud?
Many vendors have been "on-again, off-again" cloud providers, repeatedly failing to deliver their applications in the cloud. This is mainly due to the fact that their solutions had not been architected for the cloud to begin with. A key question therefore is how long has the vendor been delivering customer engagement applications in the cloud? Additionally, do they have client references?
Cloud capabilities
Enterprises, while adopting the cloud in recent years, require mission-critical cloud capabilities in areas such as security, privacy, availability, and business continuity as well as the ability to integrate easily with existing cloud or on-premise systems. Requirements such as tenancy, up-time, disaster recovery, monitoring, industry certifications, multi-layered security, etc. should be considered and matched to business requirements.
Ease of adoption
Being able to provide cloud-based trial models like pilots or other options with no long-term lock-in, where businesses are able to try before buying is also a key consideration. Such options enable businesses to innovate in the cloud, while minimizing risk.
Functionality
Cloud or not, functionality is of paramount importance since best-of-breed capabilities in customer engagement set businesses apart, boosting sales and service performance while enabling memorable customer experiences.
Vendors should have a track record of sustained innovation in customer engagement, and be able to offer advanced capabilities such as knowledge-enabled guided engagement, which takes customer self-service adoption, contact centre agent productivity and sales performance to new levels. A unified platform and rich app functionality, where customers are guided across touch points every step of the way with context continuity and smart help elevates the customer experience. Moreover, it's important to make sure the provider offers digital engagement capabilities since today's customers want to do more with the web, while also adopting mobile and social rapidly.
Future-proofing
Having considered the functionality, the next concern is how the enterprise future-proofs its cloud deployment. Being able to deploy a cloud-based multichannel engagement platform that will allow enterprises to plug in new interaction channels and devices without creating new silos will go a long way to satisfying this requirement.
Beyond the technology requirements, today's enterprise should also make sure that their vendor partner brings domain expertise in knowledge-enabled customer engagement such as engagement maturity models, engagement process design and best practices, as well as services for continuous improvement.
Conclusion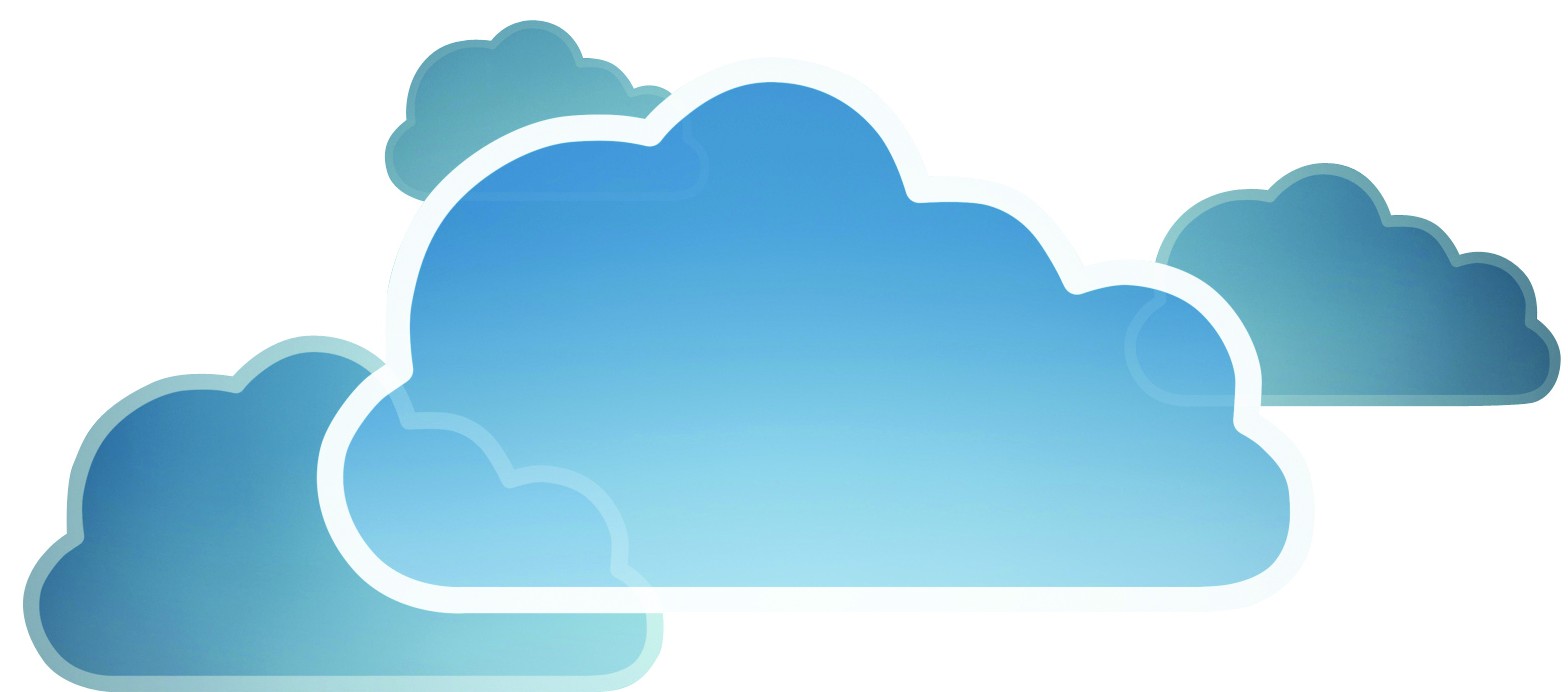 The need for speed in customer engagement innovation will only increase as the velocity of business continues to increase and new consumer technologies proliferate. Cloud-based customer engagement solutions can help speed up innovation and time-to-value.
PART 1
Source: http://blog.egain.com/elevate-customer-engagement-to-cloud-2/
Publish Date: October 14, 2015 5:00 AM
---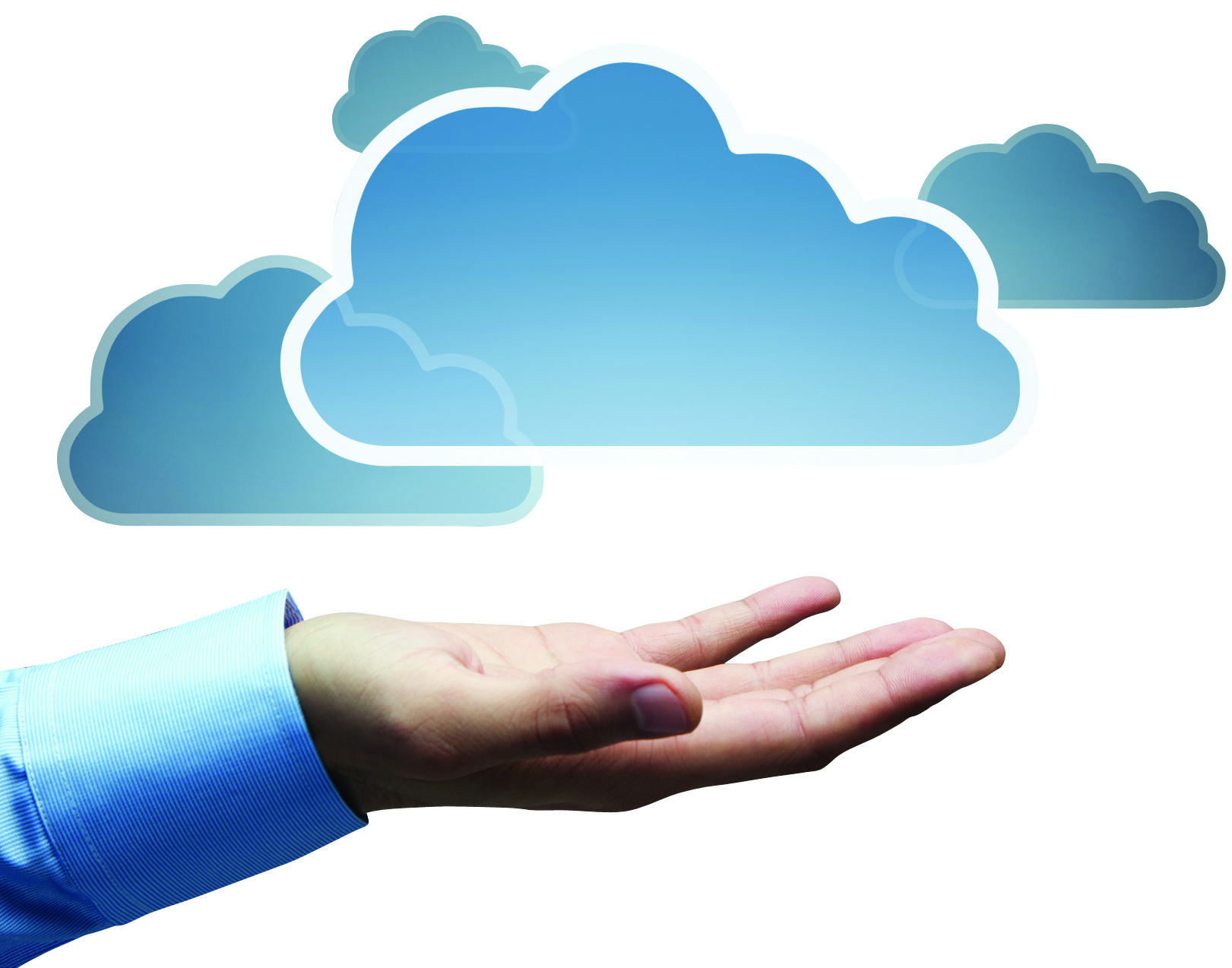 Why cloud?
Cloud-based technologies are experiencing rapid adoption in businesses of all sizes. Although within the last few years the term has changed – from "hosted" to "on-demand" to "SaaS" and now "cloud" – one thing that has not changed is the need; businesses want to deploy technologies quickly and easily whilst continuing to innovate rapidly, all the while reducing the need for hyperextended IT resources and upfront infrastructure investments.
Cloud-based technologies address this need.
In fact, enterprise adoption of the cloud has increased dramatically over the last few years, as cloud technologies have matured.
Cloud for customer engagement
The customer has been "royalty" but with the power of social, the customer has become "Royalty" with a capital R. Businesses are no longer able to control customer conversations about their brand, which has propelled customer experience to the forefront as the only sustainable competitive differentiator.
Smart, proactive and unified customer engagement across multiple touch points is what creates differentiated and delightful customer experience. Done right with a proven solution partner, cloud-based customer engagement technologies can enable businesses to deliver such experiences quickly and extend their competitive advantage through rapid and sustained innovation.
So in this two-part blog post, rather than focus on comparing the cloud approach to on-premise, we will discuss what to look for in cloud-based customer engagement solutions. But that's in the second part later this week.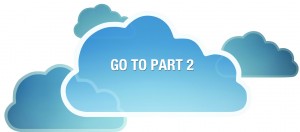 Source: http://blog.egain.com/elevate-customer-engagement-to-cloud-1/
Publish Date: October 12, 2015 5:00 AM
---
Well, I read that autumn just began this week though I'm not so sure given the recent heat wave in the Bay Area! While the Northern Hemisphere might be inching its way out of summer doldrums, it appears that omnichannel customer service is not getting out of it, according to the recent Forrester survey of 10,000 consumers, sponsored by eGain. Here are some details on the doldrums.
A majority of consumers rated customer service as "about the same" or "worse" in all the modes of customer service; the percentage of consumers feeling that way for each mode is listed below:
Omnichannel service

Multiple channels in the same interaction: 65%
Multiple people (service personnel) in the same interaction: 70%

Individual channels did not perform well either; here are corresponding numbers:

Call center: 68%, IVR: 67%, Web self-service: 63%, Agent-assisted web customer service: 61%
Root cause
To understand the reasons behind the doldrums, Forrester asked consumers about what was creating bad experiences. The verdict was clear – the top pain points were inconsistent answers, lack of knowledge among agents, and difficulty of finding answers on websites, all having to do with knowledge. In fact, symptoms like repeat calls, long wait times, long handle times, etc. might very well be the result of this root cause.
From doldrums to delight (for the customer and you)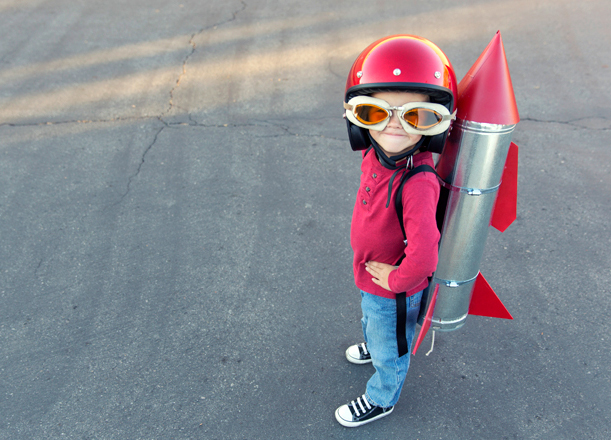 The good news is you can kill the above three pain birds with one stone with eGain Knowledge™.
Make sure to take a hub approach to customer engagement for 360° context and analytics.
Go with bimodal IT with agile engagement systems leveraging your relatively static systems of record (e.g., CRM and backend systems). But make sure your customer engagement solution provider offers a safe way with best-practice guidance to quick value in mode 2 to be successful in operationalizing bimodal customer engagement.
These three best practices will take you from doldrums to delight even if the planet stays in perpetual doldrums due to global warming, which reminds me – I need to take my Hummer for scheduled maintenance!
Source: http://blog.egain.com/getting-summer-doldrums/
Publish Date: September 25, 2015 5:00 AM
---
If you liked eGain World 2014 in San Jose, you will love our Digital Summit in Chicago this year!
Building on the success of eGain World San Jose in November last year and eGain World London held in February 2015, the Digital Summit will again bring together thought leaders—analysts, clients, prospective customers, and partners—to exchange ideas, best practices, and success stories in digital. It will feature keynotes by Ashu, eGain CEO and Forrester analyst Allegra Burnette on how to bring about Digital Transformation in Customer Engagement.
We have put down seven reasons—some serious, some for fun—why you should register for it. Now.
Unlike other industry conferences, it is 100% FREE!
You'll get to network with peers from Fortune/Global 1000 companies.
It will be the best investment of one day where you will hear about transforming—not just improving—digital customer engagement, AI-guided customer journey management, knowledge management, service management, and contact center operations.
This is the premier thought leadership event for operationalizing digital transformation in 2015. Topics will include multichannel, omnichannel, Internet of Things, and everything in between, plus how to "get there"!
You will meet with key eGain staff to discuss how to accelerate your digital transformation.
Who does not like deep dish pizza, the beloved Cubs (yes, they might win the World Series soon—miracles do happen!), and the Monsters of the Midway?
It takes less than a minute to sign up, why push it to another day? Register now or just send an email to Srujan Belsare (Summit manager), he'll do it for you.
Questions? Please contact us at info@egain.com or call 408 636 4420. We look forward to seeing you in Chicago this October!
Source: http://blog.egain.com/7-reasons-attend-egain-digital-summit/
Publish Date: June 23, 2015 5:00 AM
---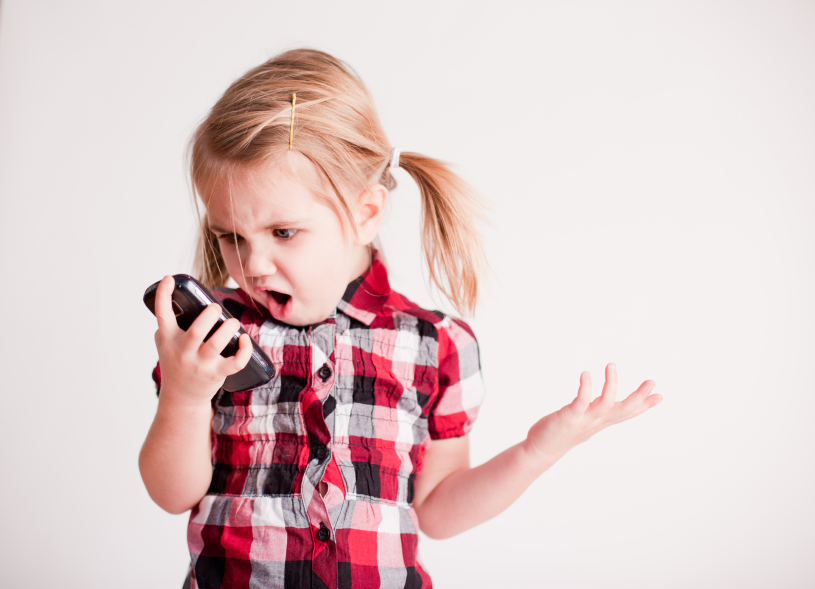 Research studies by the likes of Accenture have repeatedly shown that over 50% of consumers have switched brands due to customer service pain. It's obvious that no (customer) pain is all (business) gain. So what are the biggest pain points and what can you do about them?
Here are findings from a Forrester survey, where 5000 consumers were asked to check the biggest pain points when they get customer service (they could pick upto two options) across a wide variety of industries: Retail, communication service providers, banking and financial services, property and casualty insurance, health insurance, healthcare providers, utilities, and government.

Here's what they had to say:
Different customer service agents give different answers (41%)
Customer service agents don't know the answer (34%)
Can't find answer on website (31%)
Other (17%)
So it's clear that Knowledge is the Aspirin to their service pain, and in fact, it might protect businesses from cardiac arrest, too, by helping them avoid customer defection!
Here's the good news: While Sting used to sing that he was the King of Pain or something like that, eGain Knowledge is the King of Pain-Killers! The solution includes best-of-the-best capabilities and 20+ years' domain experience in this space that can put Bayer out of business!
You can also learn more about customer service pain relief at the upcoming Forrester webinars, sponsored by eGain.
Source: http://blog.egain.com/no-customer-pain-is-business-gain/
Publish Date: April 29, 2015 5:00 AM
---
No, we are not talking about socio-economics or politics! We are talking about how a modern knowledge management system can bring about performance equality among your agents, making all your agents as good as your best. It can also make the best agent better, starting a virtuous cycle of "upward mobility" for the entire contact center "society"!
At the end of the day, it is knowledge that differentiates one agent from another and increasingly one business from the other. In fact, McKinsey found that the gap in business performance among companies is wider in industries that are interaction and knowledge-centric, more than 50% higher than in other industries, adding that interaction and knowledge-centric activities are the only "green pasture" for improvement and competitive advantage.
No interactions in business are more critical than customer service, where moments of truth, or in Gartner's words, "business moments", are made or lost. As a contact center customer service manager, if you can capture tacit knowhow in a modern knowledge management system in the form of guided paths to answers, decisions and processes, and serve it up to customer self-service systems and agents at the right time, it can elevate the performance of all your agents and the entire customer service organization. This can transform – not just improve – the contact center, and even overall business performance.
So, it's time to create equality among your agents and inequality in your market with an unfair advantage in customer service performance. Learn how and get going now!
Source: http://blog.egain.com/yes-equality-myth-everyone-can-get-top/
Publish Date: March 25, 2015 5:00 AM