Call Center Tracking: Why Tracking Results is Important - Electronic Voice Services, Inc. - ContactCenterWorld.com Blog

As a manager, the Parrot Cloud Contact Center gives you many ways to customize your settings and implement call center tracking. Customizing your settings is useful because businesses have their own unique needs and vocabulary. For instance, an insurance call center would have very different terms and need to track very different results from a 911 call center.
Call center tracking is key to understanding how effective your agents and processes are. However, you determine the meaning of those results. Making sure your carefully plan and implement achievable goals. Don't be afraid to experiment to find the best solution. Otherwise what you track will not be useful results for you call center.
Tracking Using Dispositions
While the system will automatically disposition certain calls, such as not in service or busy numbers, for live answers the agent will have control. At the end of their call an agent will pick out a disposition or status for a call – a statement about how the call ended. While the Cloud Contact Center comes with preset dispositions, they can be customized, changed, or added by a manager for relevancy to your business. The importance of setting up relevant dispositions is to better aid and organize your agents. Dispositions can be used to track what to do with a customer. Has a sale been made? Does the client need a callback? Should you add that number to your internal do not call list? All of those questions can be answered easily with dispositions. Dispositions can be changed under the System Statuses menu or our support team will be glad to assist.
Call Center Tracking in Reports
Track Calls in Real-Time Report – This field is where you can select whether you want the call to be tracked in the Real-time screen as an incoming IVR (Interactive Voice Response) type call.
Lead Export Report – In this report you can pull all leads in a specific disposition or status to see the lead info, notes, and what agents completed these
Outbound Calling Report – In this report is breaks down a total list of each of the dispositions for a specific time period.
Tracking Group – This is the ID that you can use to track calls to a Call Menu when looking at the IVR Report.
Custom Fields/Forms
The Parrot gives you the ability to create custom fields or forms in the dialer. If you need an agent to gather info separately when in a call, you can create a custom form for the agent to fill out and submit while they are on the phone. That form can then be emailed to a manager. This can include custom fields, drop downs, radio buttons, and text boxes. Custom forms can be found on the "Form" tab of the agent interface. Once a Custom Field is created for a List, that field will be visible on the lead loading page for that List. Use the "Copy Custom Fields" to easily copy created fields to new lists. Custom forms can not be used to filter leads.
Custom Reports
Parrot comes with several pre-fabricated reports such as: the Real Time Main Report, Outbound & Inbound reports, and Agent Performance Detail reports. However these reports may not fit the needs of your company. Call center tracking's relevancy is dependent on what you choose to track. Our programmers can coordinate with you to develop reports custom-tailored to your business to show the statistics that are important to you. There may be a development charge for this depending on the time and scope of the project.
Using Buttons
Web Form
In Campaign options you can set up a custom web page that will be opened when the user clicks on the WEB FORM button. The "web form" address can use custom variables just like the script functionality can. Through Web Form buttons, agents can link to web pages such as Google Maps, calendars, and link up CRM systems.
Calendar
Different calendars can be used in conjunction with Cloud Contact Center. Below we have link to a good one for appointment setting: Teamup.com (Example: https://teamup.com/ksc584b1c0080884d6).
The benefits of using Teamup.com include: it's free to use, allows agents to see when other appointments were booked, no need to have separate logins, can have manager versions.
CRM Integration
Different CRMs (customer relationship management) can be integrated with the Cloud Contact Center. Depending on the CRM, it can be integrated via open API:
Sending a new lead into a CRM system using a disposition
Opening a synced CRM lead in a new tab when the call is live
Other CRM integration may be available
Conclusion
Call center tracking is an important part of managing a call center. Without knowing how well or how poorly you are doing and for what reason, you'll never be able to improve or maintain consistent performance. Good tracking will lead to good forecasting, allowing you to create attainable goals.
What you track is also important. An inbound call center will have different needs from an outbound call center and even industry matters. You can customize dispositions and forms so that your agents can have relevant terms and information when taking or returning calls. At EVS7, we can custom tailor your reports to fit your needs. Knowing results that are key to sustaining and improving your call center also gives you room to be creative and try new solutions.
Start Your Free Demo Now
Cloud Contact Center
Interested in how our Cloud Contact Center fits in with your company? Try our free demo today.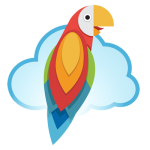 Start Your Free Demo Now
Source: https://www.evs7.com/blog/call-center-tracking
Publish Date: March 28, 2016 5:00 AM
---
PREMIUM

ConceptCall
(VIEW OUR PAGE)

Аутсорсинговый контакт-центр ConceptCall| КонцептКолл специализируется на исходящем и входящем телемаркетинге: мы предоставляем услуги по осуществлению холодных звонков и продажи по телефону, проводим...

(view more)

PREMIUM

CTI Software
(VIEW OUR PAGE)

CTI Software is the creator of custom application called Davos, which complements the telephone client solutions with intelligent features such as automated call attendant, call recording and archivin...

(view more)

PREMIUM

Future Gen International Pte Ltd
(VIEW OUR PAGE)

Outsourcing provider of English Call Centre services, Audio Transcriptions, Big Data ETL (Extract, Transform, Load) , Big Data Visualization, Big Data Predictive Model Generation
---

View more from
Electronic Voice Services, Inc.
Recent Blog Posts: