Executive Boutique - ContactCenterWorld.com Blog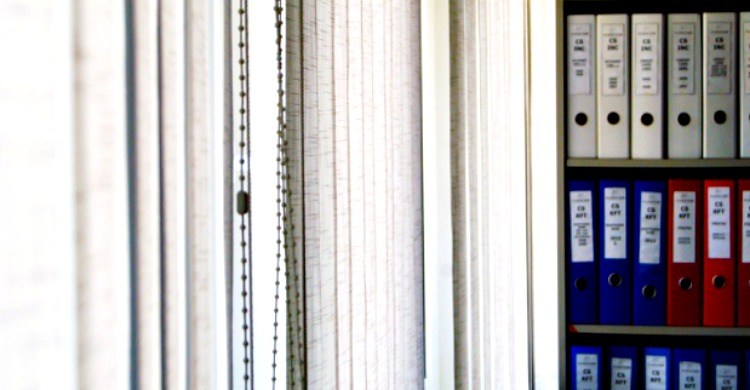 PHI data breaches can cause a lot of problems for both the medical organizations and for the patients to which the protected health information (PHI) belongs to.
PHI holders whose information have been breached can experience severe social damage to his or her career, reputation, family, and even lifestyle.
The impact of PHI data breaches are so severe that it can even lead PHI holders to sue the organization and demand compensation for the damages that occurred.
Because of these repercussions, it is highly important for medical establishments to only work with contact centers that are HIPAA compliant and that practice a high sense of PHI data security.
This blog post will cover two important tips on methods that HIPAA-compliant contact centers can use to prevent data breaches.
Our goal at the end of this post is that you'd be able to identify contact centers that use methods and strategies that are aligned with preventing data breaches.
Employing Risk Assessments
Risk assessments involve utilizing a third-party security expert to conduct a thorough check up on the kind of safety and security level that is used in a contact center's operating procedures.
These experts then give feedback to the agency on how they could improve their safety standards to prevent becoming a victim of possible data breaches.
Consider some of the following scenarios:
Agents leaving their desktop computers open and accessible while taking a break, allowing unauthorized individuals to view and even access the PHI.

PHI storage devices not utilizing any encryption software, thereby leaving the data easily accessible in the event of the device either being stolen or lost.

Agents discussing confidential PHI details among their peers, colleagues, and other individuals who are not authorized to know these details.
Because lapses such as these can sometimes be overlooked, investing in risk assessments would help pinpoint vulnerable areas in a contact center's information handling and storage.
These lapses and vulnerabilities can then be corrected by the agency via proper employee training or by using the right cyber-security and encryption tools.
Utilizing Uniform Training
Another way of reducing the likelihood of a data breach is to ensure that all employees go through and pass a uniform training program that focuses on HIPAA compliance.
These employees should be fluent with the HIPAA compliance guidelines and should be kept up-to-date with any changes and updates to the Act's regulations.
The agency's management should also regularly remind and emphasize to agents the important operating procedures and policies that they need to maintain as they go about their daily tasks.
Some of these procedures could include the following:
Agents ensuring that their screens have to be protected from the view of other unauthorized individuals at all times.

Agents storing files in secured locations and utilizing secure emails and phone lines when disseminating sensitive PHI.

Agents encrypting files before sending them and utilizing password-locks when taking breaks to ensure that unauthorized individuals could not access their devices.
Emphasizing these guidelines and setting consequences for compliance-failure would lessen the chances of data breaches happening because of any lapses on the agent's part.
What's Next?
If you're looking for a HIPAA-compliant contact center to outsource your patient's PHI handling, storage, and management needs, allow us to help.
Executive Boutique is a fully-compliant HIPAA call center that is well-versed with patient privacy and never overlooks data security.
For more information, click the contact button on the upper-right part of this page to contact us today.
Also, got any questions, concerns, and feedback?
Comment below. We'll get back to you as soon as we can.
Source: http://ebcallcenter.com/call-center-blog/preventing-phi-data-breaches-contact-centers
Publish Date: September 5, 2017 5:00 AM
---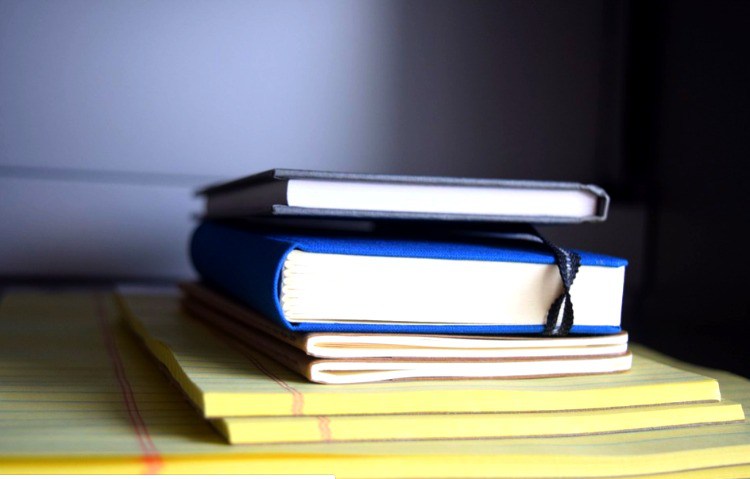 "You don't have to be great to start, but you have to start to be great." Zig Ziglar once said this.
When phone prospecting, this quote should be at the top of one's mind.
Cold-calling is a challenging feat, with both parties on a seemingly unpleasant situation. The caller may interrupt the prospect's day, and both just want to get off the phone as soon as possible. This doesn't have to be the case.
Listed below are the five effective tips to make you great at what you do.
1. Be a consultant.
Sure you have to be thick-skinned to be a successful prospector, but you don't have to be the annoying one that prospects want to avoid. Rather, you can position yourself as a consultant, offering honest and helpful advice for your prospect's situation.
This means that you have to be knowledgeable about the product or service you're proposing so you can provide the best product that suits them. You should be able to explain it clearly and effectively to different buyer personas.
Armed with your consultative information, this may just be the confident push you need.
2. Write your goals.
Did you know that just by writing your goals, you have a 40% higher chance of achieving them?
Goal setting opens up your mind to a different level of consciousness, ideas, and productivity. Not only that, when you take the time to write down goals, you are also taking a step towards being organized.
Push this further by scheduling your day and planning out your calls, and you're sure on your way to closing more deals. You can use Google Calendar to help notify you and your prospects about your call appointments.
3. Warm up your calls.
With social media, everyone's connected somehow. Use this to your advantage by researching on your prospect and following them on LinkedIn or Twitter. Share their posts or favorite their tweets.
In this way, you can understand your buyer's context more, and you can better position yourself at selling a comparable product or service.
4. Choose the brighter side.
As a telemarketer, you need to generate quality leads, and chances are, you'll go through an extensive list of rejections before you get to your pot of gold.
Staying positive is not just a practical tip, it's key to survival. Good vibes not only increase your motivation, but it also leads to greater sales productivity and safeguards your health.
So before you feel the urge to give up, take a breather. Most of the time, its irrational fears that keep you from being great.
Once you take hold of that receiver on a positive note, the fears dissipate. By taking action, not only do you find out how to make things better, but you also silence your inhibitions.
5. Continuously learn.
Innovations are happening all around you, and everyone is learning something new every day. Embrace the training and impartations that your higher ups give. Allow yourself to be coached and open yourself up for nuggets of wisdom. When your prospects challenge your efforts, don't balk at them. Instead, learn different approaches.
You can make a difference. Challenge yourself every single day and keep learning new ways to motivate yourself.
Now what?
Phone prospecting is vital in any business. This is one effective way to create awareness for your products and services. Here at EB Call Center, we are always training and seeking ways to improve the quality of life for our call center agents. Connect with us through our contact page.
If you find this article helpful, do share it with others. If you have other effective tips that you would like to share, do comment below
Source: http://ebcallcenter.com/call-center-blog/5-effective-tips-you-should-implement-when-phone-prospecting
Publish Date: September 5, 2017 5:00 AM
---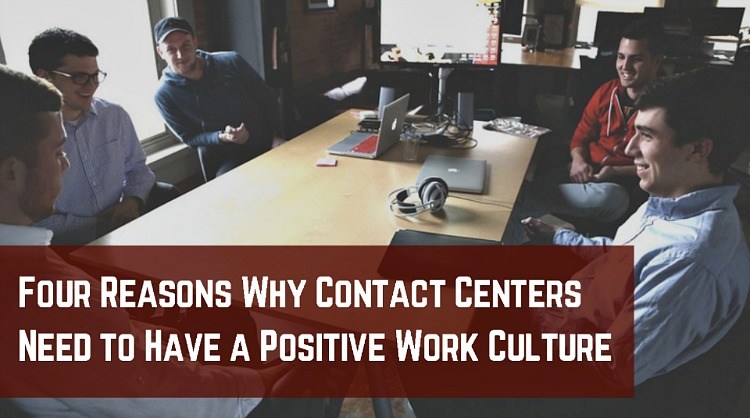 Do you ever wonder how customer-oriented call centers continue to maintain excellence in providing quality service?
Three words: Positive Work Culture.
Merriam Webster defines culture as a shared set of values, beliefs, practices, and goals within an organization.
Simply put, it is our shared identity — who we are whenever our bosses aren't in the room, or how we respond whenever faced with forks in the road.
Here are four good reasons why contact centers need to have a positive shared identity in the workplace.
1. Corporate unity
Creating a shared positive culture allows agents to align their heartbeats to that of the organization.
Whenever these employees are placed in conflicting situations, these individuals can always make responses that benefit the agency despite the lack of clear-cut instructions on what exactly to do in the employee handbook.
Because the company practices a lifestyle out of embracing organizational values and interests, these agents are able to exercise discretion that forwards company goals because of their awareness and constant application of such.
2. Increased motivation
Sharing a collective identity makes agents more concerned about the success of the entire organization and not just their personal interests.
A study published in Harvard Business Review show customer satisfaction levels to be linked to employee motivation factors as determined by strong workplace cultures. The same article also revealed a connection between organizational drive and increased revenue production.
Patty Vogan, a leadership columnist of Entrepreneur.com, believes that creating an atmosphere of positive culture in the workplace starts and ends with top management.
Agents look towards company leaders when forming their ideas and beliefs of organizational culture before adopting and integrating these norms into their personal drives.
3. Improved retention
Stronger company cultures result in more employee talents being retained.
Departments of an insurance company that aligned its workplace environments to company culture were found to have 30% less turnover as compared to the other units.
The lower churn rate would translate into lesser organizational expenses spent on hiring and more chemistry among your team's agents.
One reason why individuals immersed in company culture choose to stay is that of the feeling of being part of an extended family. An article from Catalyst.org shows that almost 50% of employees who shared organizational values feel a greater sense of inclusion at work.
4. Brand image
The type of identity we share inside our organization can be seen by potential employees and customers from the outside.
Treating employees well and having a light and fun workplace environment may cause prospects to see and believe that your company's brand is filled with laughter and generosity.
One study shows that college students are willing to accept 7% less starting pay just to be in organizations that have cultures they appreciate. Another article in Forbes shows that millennials are willing to trade $7,600 worth of salary per year for better work environments.
Even another publication showed that 70% of millennials would opt to spend more money on brands that support causes that these individuals care about.
What are your thoughts?
We believe that positive culture is essential to the developing excellence in the contact center workplace. It is because of these values and beliefs that we hold and practice that we are confident in providing outstanding customer service to our clients.
How about you? Do you agree with the importance of positive work culture in the organization? And what values and practices do you uphold in your company?
Let us know in the comments below.
(If you are looking for solutions to improve your workplace culture, then contact us.)
Resources:
https://www.merriam-webster.com/dictionary/culture

https://hbr.org/2012/05/culture-takes-over-when-the-ce

http://smallbusiness.chron.com/advantages-workplace-culture-organization-2951.html

https://hbr.org/2015/11/how-company-culture-shapes-employee-motivation

https://www.forbes.com/sites/larryalton/2017/02/17/why-corporate-culture-is-becoming-even-more-important/#44b30a2369da

https://hiring.monster.com/hr/hr-best-practices/recruiting-hiring-advice/strategic-workforce-planning/hire-for-the-organization.aspx

http://www.catalyst.org/media/workplace-culture-key-employee-satisfaction

https://www.forbes.com/sites/larryalton/2017/06/20/how-millennials-are-reshaping-whats-important-in-corporate-culture/#28b8a4722dfb
Source: http://ebcallcenter.com/call-center-blog/4476
Publish Date: July 20, 2017 5:00 AM
---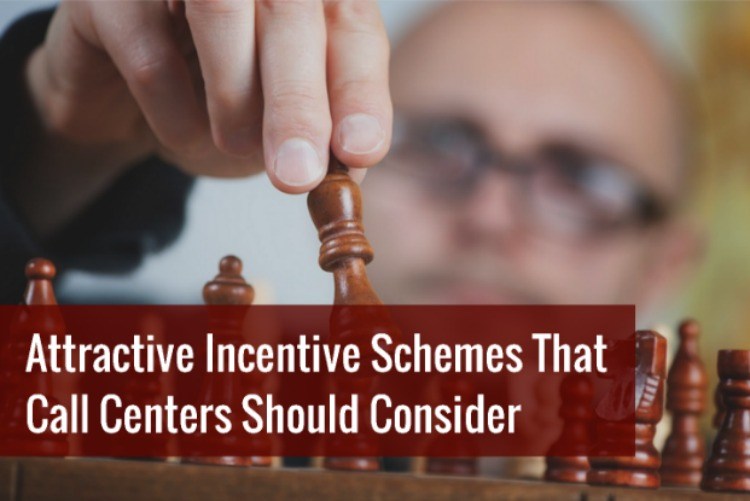 As a service-oriented outbound call center, we give the best of what we can offer not just to our clients on the other side of the phone, but also to our hard-working agents as well.
We firmly believe that offering our employees amazing benefits, rewards, and bonus packages will allow their joy and zeal to extend beyond the four corners of our office and even impact our customers that's calling from across the globe.
If you're in the process of putting together an incentive scheme to motivate your team, then you're in the right place.
We're going to talk about four tried and tested incentive schemes that you can use to encourage your team to perform better.
1. Paid Time-Off
Perhaps the best reward that agents in the call center industry could be given is to receive breaks and leaves that are fully compensated by the company.
According to CakeHR, the top incentive that employees wish to have the most are more vacation days. To be precise, 30% of company workers would like to have this paid time-off.
Compensated leaves come with a good amount of benefits to both employers and employees. Improved work ethics in the call center would perhaps be on top of the list of direct consequences, as agents would less likely call-in unexpectedly due to their time-off flexibility.
The vacation leaves would also allow employees to have an improved level of work-life balance. Giving agents the opportunity to relax would cause them to return feeling refreshed and motivated to tackle your client's calls.
2. Peer Recognition
One of the best ways to not only to make your call center agents happy but also to boost their work performance and outputs is to utilize employee acknowledgment strategies in your incentive schemes.
An article in Forbes shows that 83% of organizations experience a deficit in recognizing their staff for their hard work. These companies were shown to be underperforming as compared to their peers.
Recognizing agents for their hard work packs a punch with respect to motivational impact.
Giving the due esteem to strong output producers encourages friendly competition between co-workers who would like to obtain the same level of appreciation as well.
The prestige that comes with being acknowledged by company management drives underdogs overlookers to step up their game. At the same time, performers are forced to strive harder if they want to maintain their status.
3. Company Freebies
Free merchandise, gift certificates, tickets, coupons, and offers are the kinds of perks that are often well remembered by call center agents.
Jerod Foos mentions that more than 65% of employees believe that travel packages and company freebies linger in their memories longer than cash benefits do. This tendency may have something to do with the sentimental value attached to these rewards.
It's also worth mentioning that a merchandise that has the brand name and logo of your business plastered onto it may boost employee loyalty and retention rates.
Every time an agent would use a freebie that has your call center's icon attached to it, they get to notice words and images related to your company. These employees can then associate these details with the good memories and values your organization carries.
4. Cash
Cash incentives are one of the most commonly used strategies for keeping employees happy.
What makes this incentive scheme remarkable is the fact that it is effortless to distribute. Employers can quickly add the money to their call center agents' paychecks or even distribute the cash up front.
One of the downsides to cash investments, however, is the fact that it can cultivate the wrong mindsets in your employees.
According to Wharton, giving your staff strong financial incentives may lead them to overlook ethical boundaries in their workplace. Employees tend to take the shortest route to obtaining these benefits — believing that the end justifies the means.
Your thoughts?
Employees are the bread and butter of your company. Their excellent customer care and service are core factors in generating revenue for your company. It's exactly because of this that keeping your agents happy and motivated is of prime importance to maintaining their performance at optimum levels.
What kind of incentives have you offered your employees? Did it ever like it? Did it resonate with them?
Please share your experience in the comments section below. Cheers!
Resource
https://cake.hr/blog/employee-retention-paid-time-off/
https://www.forbes.com/sites/joshbersin/2012/06/13/new-research-unlocks-the-secret-of-employee-recognition/3/#47acfded2410
http://knowledge.wharton.upenn.edu/article/the-problem-with-financial-incentives-and-what-to-do-about-it/
https://www.linkedin.com/pulse/25-employee-incentive-statistics-blow-your-mind-jerod-foos
Source: http://ebcallcenter.com/call-center-blog/attractive-incentive-schemes-that-call-centers-should-consider
Publish Date: July 17, 2017 5:00 AM
---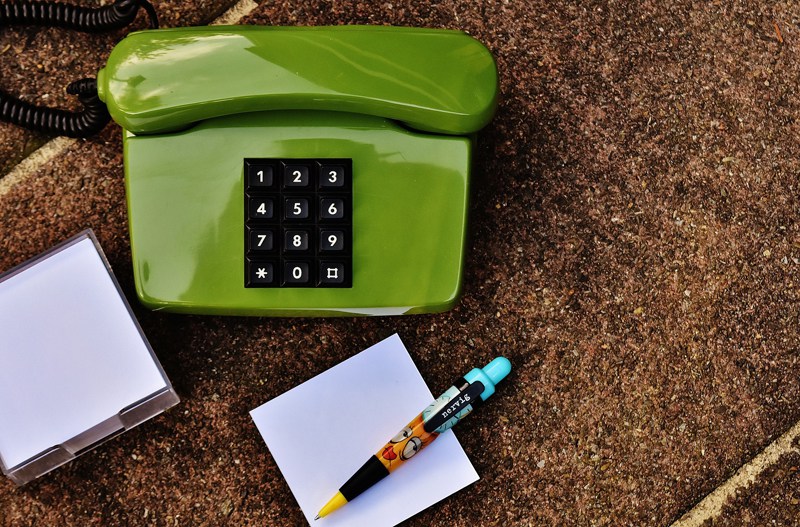 "Customer is King," though this is a cliche, it doesn't make it any less true. Customers are the backbone of every business — big or small. And today, a lot of emphases is given to offering the best customer experience. You'll win half the battle if you're able to meet the needs of your client and solve their problems.
One of the greatest challenges of a business is dealing with customer complaints. At the end of the day, customers are mere humans. It's their nature to seek only the best.
If your clients are unable to get what they need from you, they'll opt for your competitor's service. It's as simple as that. Satisfying your customer alone does not work, you need to delight and earn their trust. Here are practical ways on how to handle a client complaint.
1) Listen intently
It's crucial to be a good listener, especially when you're in the service industry. No matter how angry or irate your customer is, allow him or her to blow off some steam. Occasionally, respond with a simple, "Tell me more," "Okay," "I see" or "Hmm." The client will automatically calm down after venting out his or her frustration. Then you can proceed with offering your solution.
2. Apologize sincerely
It doesn't hurt to apologize. In fact, a simple "sorry" proves that you care enough to accept your fault. Same goes for dealing with customer complaints. When he or she senses that your company or its representative is genuinely apologetic, the customer will retract from being furious. All you need to do is say that you're sorry and that you understand their situation.
3. Act on your callers' issue intently
Offer immediate help to resolve the issue as soon as possible. Make your customer feel that you've taken his or her problem as a top priority task. Try offering a practical solution. And if it does not work, pass it on to the department that can. You will get a loyal customer if you act on the problem immediately.
4. Thank your client and do a follow-up
When a customer complains — regardless of the manner or language tone — you should always diffuse the situation with courtesies, and one of them is "Thank You." The best customer experience involves strengthening the client relationship. So, follow-up with your customer, even after the problem has been resolved. It will make your customer feel good, and you'll earn his or her loyalty.
What's next?
Handling customer complaints is a strategic course of action. A trained and professional team can transform a negative situation into a positive one for your business. Therefore, it is important to learn and acquire all the necessary information and facts before handling a complaint or problem.
If you need advice or assistance in customer management, feel free to contact us. Also, share this article and help deliver the information to those who need it.
Source: http://ebcallcenter.com/4-effective-tips-to-handling-customer-complaints
Publish Date: January 19, 2017 5:00 AM
---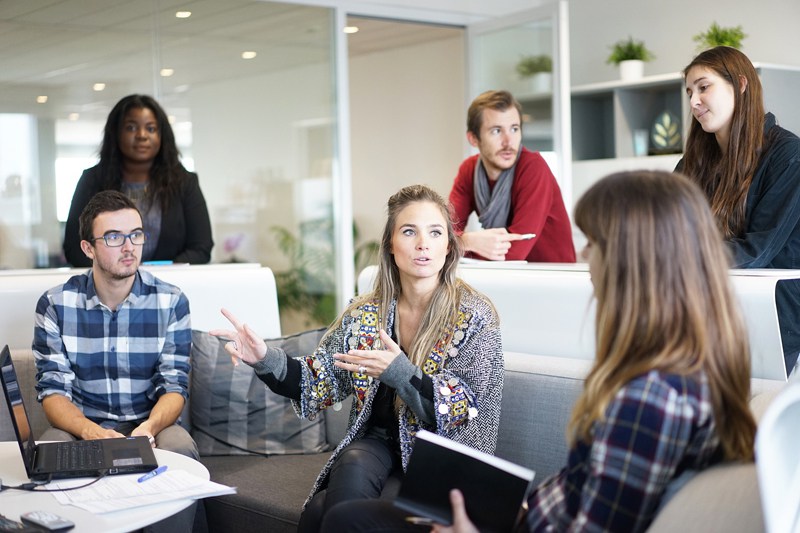 According to some studies conducted by the Harvard Medical School, workplace appreciation and gratitude enhances company culture and ensures the wellbeing of employees.
It is known widely that majority of call center agents are under constant stress. You can increase their motivation level, by recognizing and respecting their efforts. In return, they will perform and deliver the best results for your company.
Here Are 5 Ways You Can Show Appreciation And Gratitude To Your Call Center Agents
1. Spend time with them.
Employees prefer leaders over a boss because they can communicate and be themselves with them. Recognize their presence. Show them gratitude through gestures, words and actions, like saying, "thank you", taking them out for lunch or coffee, having a casual chat time-to-time, discussing their problems, life or enquiring about their families.
2. Give them frequent time-offs.
The job of call center agents is strenuous and taxing. They are under constant pressure to perform and meet their targets. So, it is only humane to give them a breather whenever possible. Being a boss or a member of the management team, you can provide them with the necessary time-offs. It will allow them to meet their personal needs and chores.
3. Give them a pat on the back.
Offer them your sincere accolade and admiration, whenever your agents do a good job or deliver. A small gesture and appreciation like this will go a long way. It will boost the confidence level of your agents and drive them to achieve the greater feat at work.
4. Provide a ladder to progress.
When you work hard – day in and day out – but unable to push your career in the upward direction, it leaves you dejected and demotivated. If your boss or manager helps and guides your career on the right track, you will feel the zeal to deliver and perform. Same goes for your agents. Show them the right path to their careers and they will help your company to grow.
5. Give a bonus
Working in a call center is both challenging and fulfilling. But it can cause significant stress to agents. Pep-talks, accolades and gestures are the best signs of appreciation, but nothing can amount to bonuses. They work as rewards. You can offer annual bonuses to your agents, appreciating their efforts, cooperation and association with your company.
What do you think?
Call center agents are a crucial part of an agency. They are the source of communication between your firm and its customers. Keeping the agents happy, confident, motivated and appreciated, will help in maintaining a good consumer relationship. Employees and clients are the top part of a company pyramid. And keeping both the parties happy will ensure good health and success of your business.
It is not a selfish approach but rather a "give and take" relationship. Because, when you have a great team, who cares for the agenda, goal and aim of your company, you have a successful business!
Feel free to reach us for consultation and expert advice on effective employee/customer management solutions.
Source: http://ebcallcenter.com/5-ways-to-show-appreciation-to-your-call-center-agents
Publish Date: December 14, 2016 5:00 AM
---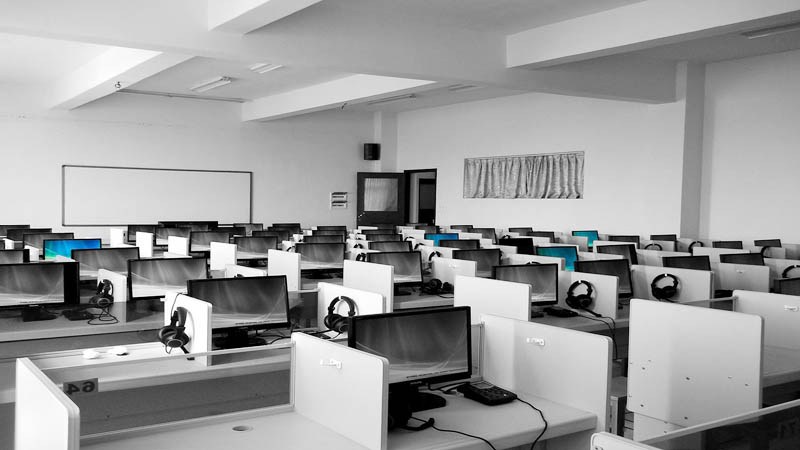 One distractor that can hinder your employees from performing at their highest capabilities is noise. The OSHA reports that every year, twenty-two million workers are exposed to harmful noise. They also report that in the previous year, U.S. businesses paid over $1.5 million in penalties for failing to protect their workers from noise.
Although it's unthinkable to put an exact number to the human toll of hearing loss, it is estimated that $242 million is spent yearly on workers' compensation for hearing loss disability.
If your employees work in an open environment like a contact center, the noise comes from all different directions and in all shapes and volumes. How do you reduce background noise in a contact center? Listed below are a few time-tested tips to reduce noise drastically.
Train employees to keep their voices down
Perhaps one of the most efficient and obvious ways to reduce noise in a contact center is to train your staff to lower their voices. In coaching and training, be sure to iterate to your employees the importance of balancing their volume levels. Teaching your staff to speak at lower volumes that are respectful to other employees will drastically reduce noise levels in the contact center.
Install white noise machines
Installing white noise features such water machines and other features can help reduce unnecessary background noise often found in a contact center. Also, adding plants and other similar features such as fabric screens and putting artwork on walls contributes to fill voided space and lessen distracting noise.
Separate employees with partitions
Installing barriers to separate employee's desks is a very efficient manner to reduce noise levels. The more separation that can be put between employees in a contact center, effectively creating more barriers for sound to cross, the more probability there are that employees will be less distracted by noise and will have an easier time focusing on their work.
Reduce staff density
The most efficient way to reduce contact center noise is to reduce staff density. The more agents are packed into small space of an office then naturally more noise will be created. The ideal scenario is to have about 120 square feet per employee. Giving agents more room to breathe makes the contact center a more relaxed and natural feeling environment, reducing employee stress levels and in turn reducing noise levels.
What's Next?
Before moving forward to implement any of these tips, be sure to speak with your employees and collect their ideas on how to reduce noise levels in your company's contact center. Your employees will often understand best where the sound comes from since they are present in the office throughout the day.
Lastly, if you know of any time-tested tips on how to reduce noise levels in a room, please share them whether they are new or old. Your contribution will help to create a better and more efficient working environment for all.
Source: http://ebcallcenter.com/4-time-tested-tips-reduce-background-noise-contact-center
Publish Date: November 7, 2016 5:00 AM
---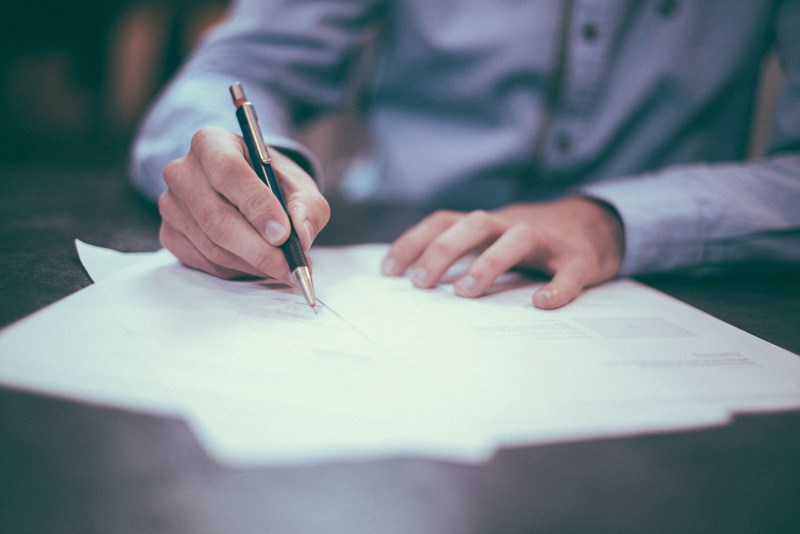 For any business to reach greater heights, one of the main pillars they need to focus on is their customer service team.
For a customer team to become a powerhouse, however, the agents needs to have ample amount of training in positive scripting. That way, they can address their callers' concerns without upsetting them even when they are declining the callers' request.
Allow me to share with you three crucial points that you need to remember when creating a positive scripting for your call center agents.
1.Product availability
Occasionally, you will run into situations when your customers are keen on buying one of your products, yet you're out of stock.
In cases like these, instead of your representatives merely telling their callers that the product isn't available or it is out of stock, a better way of going about it is for your agents to shift the guests focus on a different product that can still address their problem.
That way, your agents are still offering solutions to their callers' problems, needs, or wants — albeit a different one.
This kind of positive scripting will make your representative seem capable and willing to help.
2. Transferring a customer
There will be times when your representatives need to transfer their callers to either a different department or to a supervisor.
When the need arises, your agents ought to create a positive scripting experience by telling their callers that they will transfer them to a department that can best assist them with their concerns. That way, the callers will have the notion that they are about to be connected to the best person who can help them.
When you compare that with your agents telling their callers, "I can't help you. I need to transfer you, right now." I'm sure you can see how big of a difference the callers' experience is going to be on that phone call.
3. Closing a conversation
Ending a conversation in a positive tone is one of the most important aspects of creating a positive scripting experience. When your agent's conversation with their callers ends positively, it will help nourish the relationship that you've established with your customers.
Regardless of how the phone call went — whether the agent was able to give the caller what they need or want — the call center agent can end the phone call on a positive note by thanking the customer for calling.
Call center agents are highly discouraged to end phone calls while emphasizing how they are sorry that they couldn't help the caller or give them what they need.
What's next?
Creating a positive scripting experience is not an easy task; however, it is one of the best tools any contact center representative can have to influence their callers to accept the solution that they are offering, instead of the caller complaining.
Are you looking for a contact center company that is keen on using positive scripting to give your customers the best customer service experience? If you answered with a "yes," then you can contact us using this form.
Source: http://ebcallcenter.com/contact-centers-guide-creating-positive-scripting-experience
Publish Date: October 20, 2016 5:00 AM
---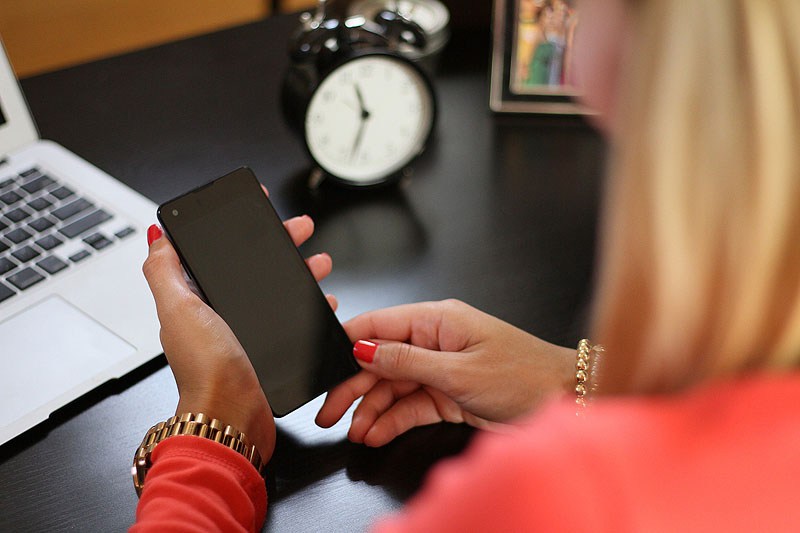 When looking for ways to improve the customer service your company offers, there are plenty of avenues you can choose. The use of call monitoring software is one of the best ways to measure the results of your customer service team's performance.
By choosing the right software for you and your business, it'll help you and your managers on keeping an accurate pulse of what is happening with your product in the marketplace. This way, you can see any trends before they become a major issue, and allow you to develop the right solution to take care of any similar problems in the future.
What are some Other Benefits to Call Monitoring Software?
When deciding on the right software, there is a range of factors for you to consider. Some of these factors can provide you with a lot of benefits, whereas other factors are entirely unnecessary. Here's a roundup of quick synopses on some of those factors that should offer you the most significant advantage:
1) Call Sharing
This allows you to share a call with another agent or a manager. Instead of a customer being passed along to someone else, with this feature, you can work together with multiple people within the organization. This feature helps build a sense that the first person who answers is fully invested in figuring out a solution, rather than just passing the customer off to someone else.
2) Instant Retrieval
Rather than having to wait for the call to upload into your system, this feature allows you to retrieve a recent call instantly. By having the ability to bring the call-up immediately, you'll have the chance to coach any employee on a particular topic. It's ideal for when you are walking the floor and hear a representative say something that needs improvement.
3) Screen Activity Recording
Not only can you record phone calls, but this benefit allows you to mirror a phone conversation with what the customer service representative sees on their computer screen. This feature helps when it comes to coaching an agent on how to handle certain situations; you can show them where they can find the answers they need to respond any question that is thrown their way.
4) Recording Bookmark
One of the main negatives when it comes to call recording is not being able to find the right place within a call that you want to review. With this benefit, you can bookmark a particular location within the call and then go back to that spot to review it. This feature will relieve your headache and save you time.
Conclusion
When it comes to finding the right Call Monitoring Software for your business, it is important you know which features and benefits are the most important for your business. By narrowing this down, you can find the right software for both the present and the future.
If this article has been useful to you, please share it with others so they can receive the same benefit of knowing why Call Monitoring Software is significant towards the success of any business.
Source: http://ebcallcenter.com/call-monitoring-software-significance
Publish Date: October 7, 2016 5:00 AM
---
When determining which call center software is best for your business, there are many features you need to consider. Browsing through various options can become a little overwhelming. In this article, we are going to give you a checklist of features which are most important when determining the best call center software that will meet the needs of your company.
1. Inbound and outbound
Do you need a software that focuses on inbound and outbound calls? Your answer to this question is important in determining the software you need. Each piece of software has different features, which can offer you solutions that are focused more on inbound options, or outbound options, or a blend of the two. Once you know what your need is, you can narrow your search for the right software.
2. Routing
When routing calls to your call center employees, there are several different options. Do you want to have someone do it manually? Or do you want a system that has an automatic call distribution? Depending on how you want to distribute your calls, figuring out this option is the next step in your checklist.
3. Call monitoring and recording
If your company needs a software that has a call monitoring and recording feature, look for the best call center software that offers these features. How often do you want the calls to be recorded? How do you want them to be reviewed? How many people within your company do you want to have an opportunity to examine calls? These questions will be helpful in deciding which software works best for you.
4. Social media options
There is a broad range of choices when it comes to alternative forms of communication with customers. You can have chat boxes or e-mail support for each of your agents, as well as setting up an automatic ticket system based upon posts customers put on your Twitter, Facebook or Instagram page. Figuring out which social media components are best for your company is vital for completing your checklist.
5. Scripts
Do you currently utilize scripts for your agents and see them stammer when they're asked a question they don't know the answer to? Within certain software options, you can set up a system where your agents can fill out context-based questions, and the software will lead them to the correct answer every time. Deciding if you need a script or not is another aspect you need to figure out for your checklist.
What's next?
Deciding on the best call center software is a critical decision, and should only be made once you have fully figured out what your needs are. By creating a checklist of characteristics you are looking for within a piece of software, you will be able to sort thru the variety of options in the marketplace, and find the right one for your company.
If you're having difficulties creating a checklist, feel free to reach out to us. We are more than willing to assist you in this crucial undertaking.
Source: http://ebcallcenter.com/call-center-software-checklist
Publish Date: September 13, 2016 5:00 AM
---
The business process outsourcing firm Select VoiceCom and its sister company Executive Boutique Call Center are expanding to 525 seats at their Cebu IT Park location in the Skyrise 2 Building. In addition to the added seats, they will be building a new employee lounge and entertainment area. Cebu is one of the top global outsourcing hubs in the Philippines.
Founded in 2008, the companies currently employ more than 400 people between them, and service both B2B and B2C accounts in a wide variety of verticals such as healthcare, legal, education and real estate. Select VoiceCom services clients based primarily in Australia, Singapore, and Hong Kong, while Executive Boutique focuses on the US and UK markets.
"We have seen steady annual growth by partnering with small and medium-sized companies looking to move all or some of their domestic call center operations offshore to expand their operations and increase profitability," said Mark Shapiro, President of Select VoiceCom and Executive Boutique. "Our location in Cebu IT Park has been a tremendous plus for us. Being surrounded by some of the largest call centers in the world has given us access to a constant supply of well-trained agents that prefer a smaller center work environment and a more results-oriented salary structure. We encourage our clients to offer substantial performance incentives that can attract top tier agents."
The client accounts for both companies typically range in size from 10 to 100 dedicated agents, and they anticipate adding at least 200 more agents by the end of 2017 just to service existing client growth.
For more information on Select VoiceCom and Executive Boutique Call Center, please contact them through their website www.selectVoiceCom.com.au or www.EBcallcenter.com. Or by email to info@selectvoicecom.com or info@ebcallcenter.com.
For career opportunities at Select VoiceCom and Executive Boutique Call Center please email careers@selectvoicecom.com or jobs@ebcallcenter.com.
Source: http://ebcallcenter.com/select-voicecom-executive-boutique-call-center-expand-bpo-operations-cebu-philippines
Publish Date: September 6, 2016 5:00 AM
---
There is a wide assortment of options when it comes to choosing a Sales Call Software which can be overwhelming. Each software option offers your business a wide-ranging amount of solutions. Identifying what type of feature that your business might need is a vital process. Listed below are a few Sales Call Software options for you to consider.
1) Call Center Now by ChaseData
Call Center Now is best for companies with five agents or more. This software comes with a user-friendly interface, which includes a queued progressive dialing system. It also comes with a software suite which integrates easily with numerous 3rd party applications. You can take this software out for a free spin, and to set that up, you can visit their website.
2) Contact World by NewVoiceMedia
Contract World is the leading cloud contact center software and integrated with Salesforce.com. This software allows you to interconnect your agents with prospective and current customers through a variety of channels, including social media, e-mail, and telephone. You can access their website to look at this software and the various platforms they offer.
3) Talkdesk
Looking for a cloud-based call center software? Talkdesk might be the right one for you. This software integrates with numerous platforms, such as Shopify, Zendesk, LiveChat, and Salesforce.com. Having access to both historical and real-time data for any customer, it allows your agents to make decisions based upon recommended information. For a more detailed description of this data-driven software, you can visit their home site.
4) VHT Callback
This software is best suited for call centers with 10 or more agents. It helps you cycle thru calls faster through its virtual queuing technology. Having a shorter hold time will lead to greater customer satisfaction, allowing the conversations with agents to be more pleasant. They have proven records of increasing the NPS score among numerous companies.
5) Freshdesk
Using various channels of communication, including social media, telephone, e-mail and chat boxes, Freshdesk also offers the utilization of a mobile app see issues while out in the field. This software can increase the productivity of your agents, while also identifying the issues which cause the biggest breakdown within your department.
What's Next?
Having the right Sales Call Software plays a vital role towards the success of your business. You have to consider several factors when choosing the best sales call software for your company. However, one thing is for certain; the software should work for your business, and not against you. If the current software is hindering your business, it might be a time for an upgrade.
Ensure you have the right Software that meets your needs of where your business is currently, and where it is going in the future.
If you have any questions concerning which sales call software might be best for your business, reach out to us. We'll happily help you sort through your various options.
Source: http://ebcallcenter.com/sales-call-software-and-its-vital-role-in-your-business
Publish Date: September 5, 2016 5:00 AM
---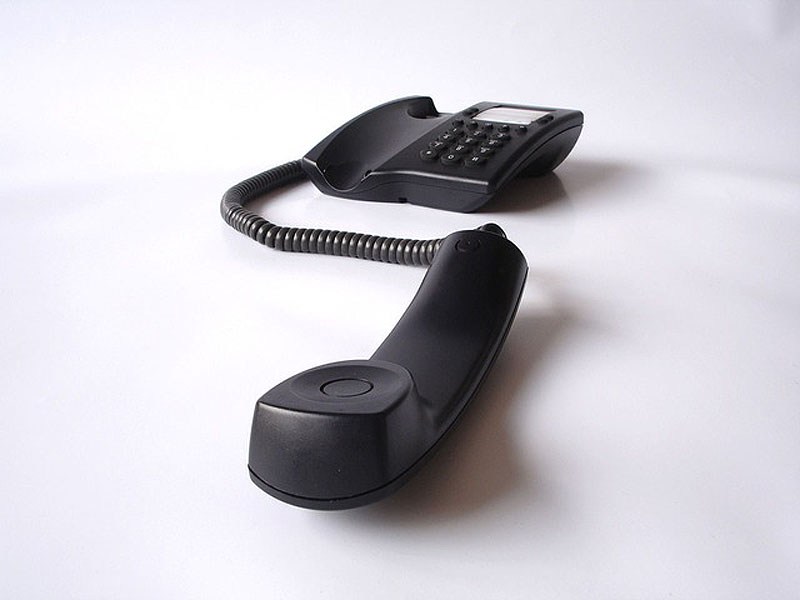 Taking consecutive calls from disgruntled customers on a daily basis can lower the morale of your call center agents. It's because of this that you need to find ways to help ease that stress your team is contending with, and create a positive atmosphere on your office.
Allow me to share with you 3 things that can help improve your call center agent's morale.
Recognition
Having goals is a best practice among all Call Centers. What is not always a best practice is recognizing when someone has done a tremendous job in achieving their goals. Whether they need to be recognized on a weekly, monthly, quarterly or yearly basis, having some public recognition given to each representative who achieves their goals is vital towards creating a positive morale.
In contrast to this, if there is any constructive criticism to be given, it should be done in private. This will help keep each representative engaged, and knowing anytime they are publicly recognized; it is a positive achievement.
Representative Feedback
Each representative has an idea of how things are going, and what can be done to improve the overall customer experience. Often, they are not asked for their opinion, which can cause them to feel devalued over time. By engaging with each representative, and asking them for their ideas on how to improve performance, they feel as if they partly have control over how the call center operates.
The more invested a representative is to the health of the organization, they better they will perform. This sense of collaboration also helps improve communication among all team members with management, which helps solidify a team atmosphere rather than a contentious one.
Empower them with Knowledge
When a customer calls in and knows more about a product or a current deal than the representative does, this can lead to little satisfaction among customers, and causes morale to sink within the call center. Since the representatives are the front line in dealing with the companies customers, they need to have all the information available to them to answer any and all inquiries.
This may mean setting up separate training sessions for individual representatives, or having weekly morning meetings with the team to ensure they know all of the current promotions. Each call center is unique, and how the information is communicated will vary, but the important aspect to this is there is communication taking place, so the representatives are fully informed, and can meet the customer's expectations in taking care of any issue.
Conclusion
Overall, keeping the representatives engaged while creating a healthy and positive work environment takes time and effort. By refining the call center morale on a consistent basis, you help keep the representatives engaged, which can create a better customer engagement process for all involved.
If you are thinking you might be in the market for needing more call center support, please contact us and explore the solutions we provide for you.
Source: http://ebcallcenter.com/three-ways-to-refine-call-center-morale
Publish Date: August 31, 2016 5:00 AM
---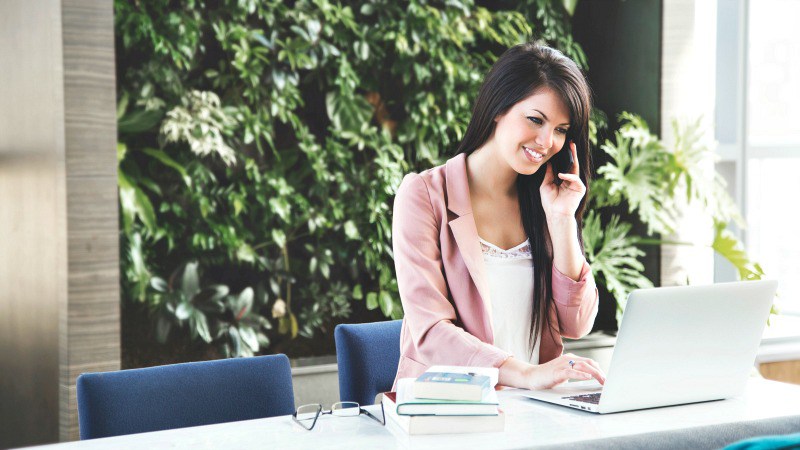 Even for experienced salespeople, selling a product over the phone can be quite intimidating. However, with the right techniques and strategies in place, not only will the sales person be able to sell more, but he can also reduce the anxiety that he feels when dialing.
Allow me to share with you nine phone sales tips that you can use to get better results out of your sales calls.
1. Set a daily goals.
It is important to identify your sales goal every day. The number of calls you make is one of the things you need to consider when making your daily sales goal.
Meeting a daily goal will help you stay motivated and confident.
2. Plan each phone call carefully.
Before you make a phone call, you have to set your objective first. Ask yourself questions like "Is the call I'm making focused on setting up an appointment?" or "Do I want to make a deal over the phone?" These questions are crucial when you're developing a script.
3. Choose the right time to call.
Typically, early mornings and late afternoons are the best times in a day to make sales calls. Based on a study conducted by the Northwestern University, the ideal day to call in a week is a Thursday.
Planning the right time to call is one of the key factors that makes a successful sales call.
4. Be confident.
When making a sales call, confidence is essential. If you aren't confident about the product that you are selling, your clients will notice if you sound nervous.
In the end, they will not be confident about your product. Be sure to use a professional tone over the phone.
5. Don't be discouraged.
If someone is rude or rejects your call don't get discouraged. The client doesn't mean a personal attack. Sometimes people refuse sales calls. Despite the ill treatment, remain polite and respectful, hang up, and proceed to make the next call.
6. Remove/limit your background noise.
Make sure to make your sales calls in a quiet area where you can clearly hear your client, and in turn, he or she can also hear you clearly. No one is going to be interested in talking to you if there is a lot of background noise.
7. Pay attention
If you fail to pay attention to the person you're talking to, they will do the same to you. Assure your clients that you are listening to them by saying words like "I understand" and "Noted." These phrases will make your customers feel valuable which is what you'd want them to feel.
8. Do not badmouth your competitors.
Avoid speaking of competitors, if possible. When you say negative comments about someone else, your client will most likely imply that you possess the same traits, especially if your product is similar. Mention the unique qualities of your product instead of bad mouthing your competitors.
9. Follow-up
Not every client you call will answer the first time. Keep trying for several weeks until you reach someone. If your intended client isn't available to take the call, leave a message. Include your contact details so the client can easily reach you once they are available.
What's next?
Although telephone sales can be quite challenging, it can help you drum up more customers for your business. That being said, possessing solid sales skills will give you a distinctive edge over your competitors if they do not take the time to implement sales call campaigns.
If you have comments, ideas, or questions that you'd like to ask, please do so in the comments section below. Cheers!
Source: http://ebcallcenter.com/nine-phone-sales-tips-ensure-deals
Publish Date: July 29, 2016 5:00 AM
---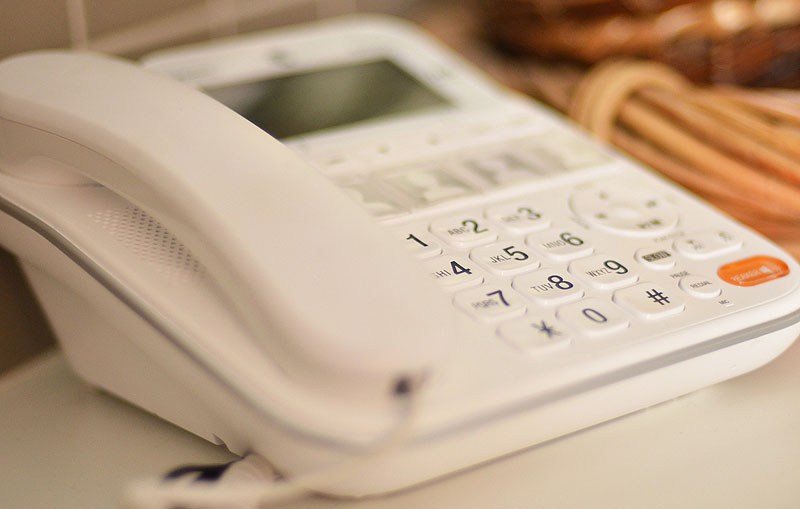 As a sales professional, your time is one of the most precious commodities at your disposal. Your sales efficiency depends on the maximum number of transactions you can make in the least amount of time.
One of the things that sales professionals waste time on is dialing numbers which don't get picked up or answered by an automated machine. Dropped calls result in sales agents spending more time dialing numbers than talking to customers and closing deals.
To improve your sales performance, you can use a Preview Dialer. It automatically dials a saved number in the company's database instead of dialing it manually. There are many other benefits of using a Preview Dialer such as the following:
1. Customers' information is accessible.
In a study conducted by Lattice Engines, it was found that 42% of sales did not have the right information before making a call to a customer. With Preview Dialing, the customer's data is available to you before the call takes place. Information such as the caller's history with the company, his previous purchases, his buying preferences and any other personal information are revealed and can be used to make the sale.
In the event when a call back is routed to you, the machine will not autodial until you have reviewed the information about the client.
2. Calls connect without delay.
Sales calls without a Preview Dialer leave a greater chance of delay. Various reasons related to human error such as tiredness, confusion or mislaying of information causes the delay. But using a preview dialer removes the possibility of such mistakes.
3. Dropped calls no longer take up your valuable time.
When the client fails to respond to your call, the machine automatically and immediately moves on to the next customer on the list. This gives you more time to do more calls.
4. Dialing speed is improved.
Going over your list of clients, deciding upon which ones you wish to attempt a sales call to, and physically dialing each number is a long and cumbersome process. But when you're using a preview dialer, the machine does all the dialing work. This significantly increases the efficiency of the entire process and leads to improved sales performance on your end.
Since sales is a numbers game, better dialing speed makes for a better conversion rate and bumps up your success ratio.
5. Preview Dialers are inexpensive and efficient.
When compared to using a predictive dialer, Preview dialers are a less expensive investment. It also has a higher conversion rate since you get to choose the customer who you wish to call next.
Preview Dialers specifically geared towards allowing you greater control over the dialing process. It presents you with a list of prospective clients and allows you to decide who to call next. You can also use this to prioritize a customer list to have the maximum chance of making a sale.
6. Conversations are recorded.
The information you will gather during the call gives you an invaluable resource regarding regular clients. This process significantly improves sales performance and can be referred to by the entire pool of salespersons.
What's next?
Instead of you doing all the heavy lifting, why not contact a reputable contact center to help you with your business process needs instead? Contact us now and we'll be more than happy to connect you to an account specialist who can assist you with your needs.
Source: http://ebcallcenter.com/perks-using-preview-dialer
Publish Date: July 21, 2016 5:00 AM