Check out
The Most

Innovative, Highly rated Contact Center World Events

EVER!
...Thousands of past delegates agree! -
BOOK YOUR PLACE TODAY!
NORTH and south americas
STARTS IN:
ORLANDO, FL USA
asia pacific
STARTS IN:
KOTA KINABALU, MALAYSIA
BEST IN THE WORLD
STARTS IN:
LONDON, UK
Network, Learn, benchmark in this unique best practice forum with the best practitioners in the World
...who run centers and take your center to new levels of performance, engage staff, improve service and more!
WHAT CAN WE HELP YOU FIND?

All

Articles

Tips

People

Company

Jobs

Video

Blog

Gallery

Glossary

Store
Executive Boutique - ContactCenterWorld.com Blog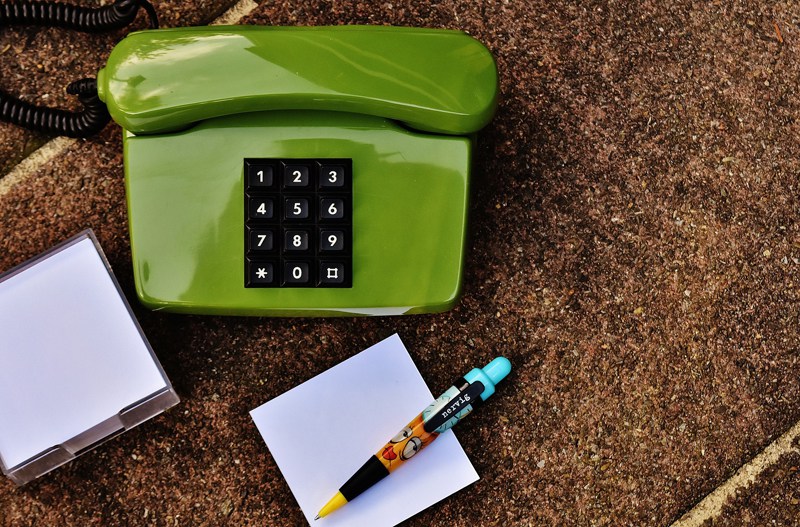 "Customer is King," though this is a cliche, it doesn't make it any less true. Customers are the backbone of every business — big or small. And today, a lot of emphases is given to offering the best customer experience. You'll win half the battle if you're able to meet the needs of your client and solve their problems.
One of the greatest challenges of a business is dealing with customer complaints. At the end of the day, customers are mere humans. It's their nature to seek only the best.
If your clients are unable to get what they need from you, they'll opt for your competitor's service. It's as simple as that. Satisfying your customer alone does not work, you need to delight and earn their trust. Here are practical ways on how to handle a client complaint.
1) Listen intently
It's crucial to be a good listener, especially when you're in the service industry. No matter how angry or irate your customer is, allow him or her to blow off some steam. Occasionally, respond with a simple, "Tell me more," "Okay," "I see" or "Hmm." The client will automatically calm down after venting out his or her frustration. Then you can proceed with offering your solution.
2. Apologize sincerely
It doesn't hurt to apologize. In fact, a simple "sorry" proves that you care enough to accept your fault. Same goes for dealing with customer complaints. When he or she senses that your company or its representative is genuinely apologetic, the customer will retract from being furious. All you need to do is say that you're sorry and that you understand their situation.
3. Act on your callers' issue intently
Offer immediate help to resolve the issue as soon as possible. Make your customer feel that you've taken his or her problem as a top priority task. Try offering a practical solution. And if it does not work, pass it on to the department that can. You will get a loyal customer if you act on the problem immediately.
4. Thank your client and do a follow-up
When a customer complains — regardless of the manner or language tone — you should always diffuse the situation with courtesies, and one of them is "Thank You." The best customer experience involves strengthening the client relationship. So, follow-up with your customer, even after the problem has been resolved. It will make your customer feel good, and you'll earn his or her loyalty.
What's next?
Handling customer complaints is a strategic course of action. A trained and professional team can transform a negative situation into a positive one for your business. Therefore, it is important to learn and acquire all the necessary information and facts before handling a complaint or problem.
If you need advice or assistance in customer management, feel free to contact us. Also, share this article and help deliver the information to those who need it.
Source: http://ebcallcenter.com/4-effective-tips-to-handling-customer-complaints
Publish Date: January 19, 2017 5:00 AM
---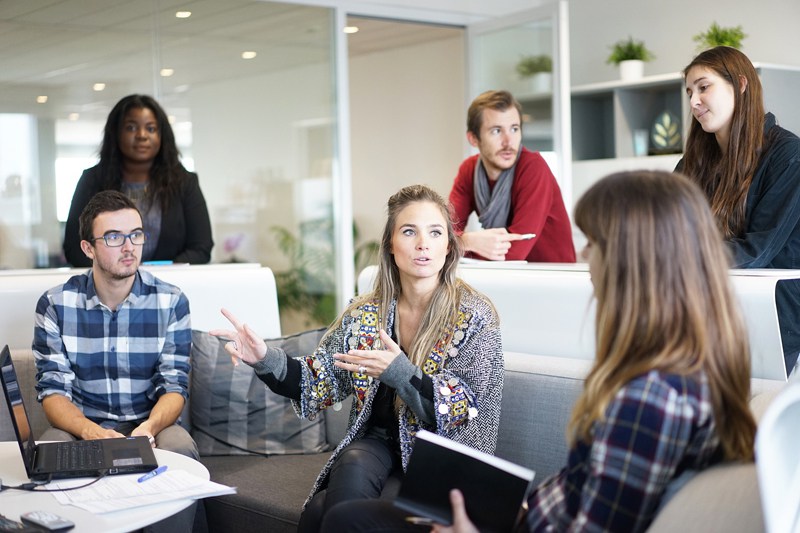 According to some studies conducted by the Harvard Medical School, workplace appreciation and gratitude enhances company culture and ensures the wellbeing of employees.
It is known widely that majority of call center agents are under constant stress. You can increase their motivation level, by recognizing and respecting their efforts. In return, they will perform and deliver the best results for your company.
Here Are 5 Ways You Can Show Appreciation And Gratitude To Your Call Center Agents
1. Spend time with them.
Employees prefer leaders over a boss because they can communicate and be themselves with them. Recognize their presence. Show them gratitude through gestures, words and actions, like saying, "thank you", taking them out for lunch or coffee, having a casual chat time-to-time, discussing their problems, life or enquiring about their families.
2. Give them frequent time-offs.
The job of call center agents is strenuous and taxing. They are under constant pressure to perform and meet their targets. So, it is only humane to give them a breather whenever possible. Being a boss or a member of the management team, you can provide them with the necessary time-offs. It will allow them to meet their personal needs and chores.
3. Give them a pat on the back.
Offer them your sincere accolade and admiration, whenever your agents do a good job or deliver. A small gesture and appreciation like this will go a long way. It will boost the confidence level of your agents and drive them to achieve the greater feat at work.
4. Provide a ladder to progress.
When you work hard – day in and day out – but unable to push your career in the upward direction, it leaves you dejected and demotivated. If your boss or manager helps and guides your career on the right track, you will feel the zeal to deliver and perform. Same goes for your agents. Show them the right path to their careers and they will help your company to grow.
5. Give a bonus
Working in a call center is both challenging and fulfilling. But it can cause significant stress to agents. Pep-talks, accolades and gestures are the best signs of appreciation, but nothing can amount to bonuses. They work as rewards. You can offer annual bonuses to your agents, appreciating their efforts, cooperation and association with your company.
What do you think?
Call center agents are a crucial part of an agency. They are the source of communication between your firm and its customers. Keeping the agents happy, confident, motivated and appreciated, will help in maintaining a good consumer relationship. Employees and clients are the top part of a company pyramid. And keeping both the parties happy will ensure good health and success of your business.
It is not a selfish approach but rather a "give and take" relationship. Because, when you have a great team, who cares for the agenda, goal and aim of your company, you have a successful business!
Feel free to reach us for consultation and expert advice on effective employee/customer management solutions.
Source: http://ebcallcenter.com/5-ways-to-show-appreciation-to-your-call-center-agents
Publish Date: December 14, 2016 5:00 AM
---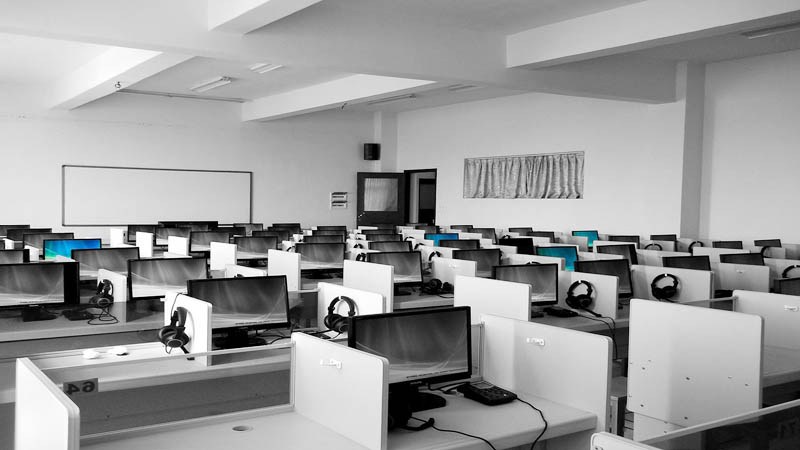 One distractor that can hinder your employees from performing at their highest capabilities is noise. The OSHA reports that every year, twenty-two million workers are exposed to harmful noise. They also report that in the previous year, U.S. businesses paid over $1.5 million in penalties for failing to protect their workers from noise.
Although it's unthinkable to put an exact number to the human toll of hearing loss, it is estimated that $242 million is spent yearly on workers' compensation for hearing loss disability.
If your employees work in an open environment like a contact center, the noise comes from all different directions and in all shapes and volumes. How do you reduce background noise in a contact center? Listed below are a few time-tested tips to reduce noise drastically.
Train employees to keep their voices down
Perhaps one of the most efficient and obvious ways to reduce noise in a contact center is to train your staff to lower their voices. In coaching and training, be sure to iterate to your employees the importance of balancing their volume levels. Teaching your staff to speak at lower volumes that are respectful to other employees will drastically reduce noise levels in the contact center.
Install white noise machines
Installing white noise features such water machines and other features can help reduce unnecessary background noise often found in a contact center. Also, adding plants and other similar features such as fabric screens and putting artwork on walls contributes to fill voided space and lessen distracting noise.
Separate employees with partitions
Installing barriers to separate employee's desks is a very efficient manner to reduce noise levels. The more separation that can be put between employees in a contact center, effectively creating more barriers for sound to cross, the more probability there are that employees will be less distracted by noise and will have an easier time focusing on their work.
Reduce staff density
The most efficient way to reduce contact center noise is to reduce staff density. The more agents are packed into small space of an office then naturally more noise will be created. The ideal scenario is to have about 120 square feet per employee. Giving agents more room to breathe makes the contact center a more relaxed and natural feeling environment, reducing employee stress levels and in turn reducing noise levels.
What's Next?
Before moving forward to implement any of these tips, be sure to speak with your employees and collect their ideas on how to reduce noise levels in your company's contact center. Your employees will often understand best where the sound comes from since they are present in the office throughout the day.
Lastly, if you know of any time-tested tips on how to reduce noise levels in a room, please share them whether they are new or old. Your contribution will help to create a better and more efficient working environment for all.
Source: http://ebcallcenter.com/4-time-tested-tips-reduce-background-noise-contact-center
Publish Date: November 7, 2016 5:00 AM
---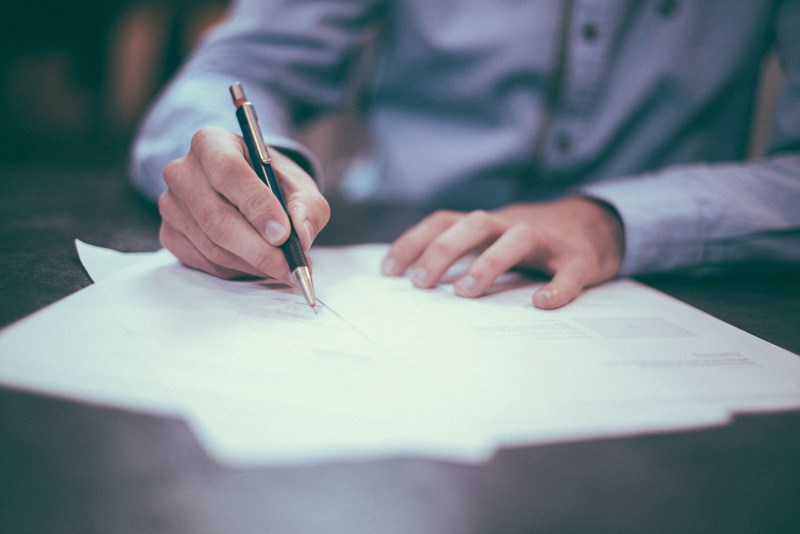 For any business to reach greater heights, one of the main pillars they need to focus on is their customer service team.
For a customer team to become a powerhouse, however, the agents needs to have ample amount of training in positive scripting. That way, they can address their callers' concerns without upsetting them even when they are declining the callers' request.
Allow me to share with you three crucial points that you need to remember when creating a positive scripting for your call center agents.
1.Product availability
Occasionally, you will run into situations when your customers are keen on buying one of your products, yet you're out of stock.
In cases like these, instead of your representatives merely telling their callers that the product isn't available or it is out of stock, a better way of going about it is for your agents to shift the guests focus on a different product that can still address their problem.
That way, your agents are still offering solutions to their callers' problems, needs, or wants — albeit a different one.
This kind of positive scripting will make your representative seem capable and willing to help.
2. Transferring a customer
There will be times when your representatives need to transfer their callers to either a different department or to a supervisor.
When the need arises, your agents ought to create a positive scripting experience by telling their callers that they will transfer them to a department that can best assist them with their concerns. That way, the callers will have the notion that they are about to be connected to the best person who can help them.
When you compare that with your agents telling their callers, "I can't help you. I need to transfer you, right now." I'm sure you can see how big of a difference the callers' experience is going to be on that phone call.
3. Closing a conversation
Ending a conversation in a positive tone is one of the most important aspects of creating a positive scripting experience. When your agent's conversation with their callers ends positively, it will help nourish the relationship that you've established with your customers.
Regardless of how the phone call went — whether the agent was able to give the caller what they need or want — the call center agent can end the phone call on a positive note by thanking the customer for calling.
Call center agents are highly discouraged to end phone calls while emphasizing how they are sorry that they couldn't help the caller or give them what they need.
What's next?
Creating a positive scripting experience is not an easy task; however, it is one of the best tools any contact center representative can have to influence their callers to accept the solution that they are offering, instead of the caller complaining.
Are you looking for a contact center company that is keen on using positive scripting to give your customers the best customer service experience? If you answered with a "yes," then you can contact us using this form.
Source: http://ebcallcenter.com/contact-centers-guide-creating-positive-scripting-experience
Publish Date: October 20, 2016 5:00 AM
---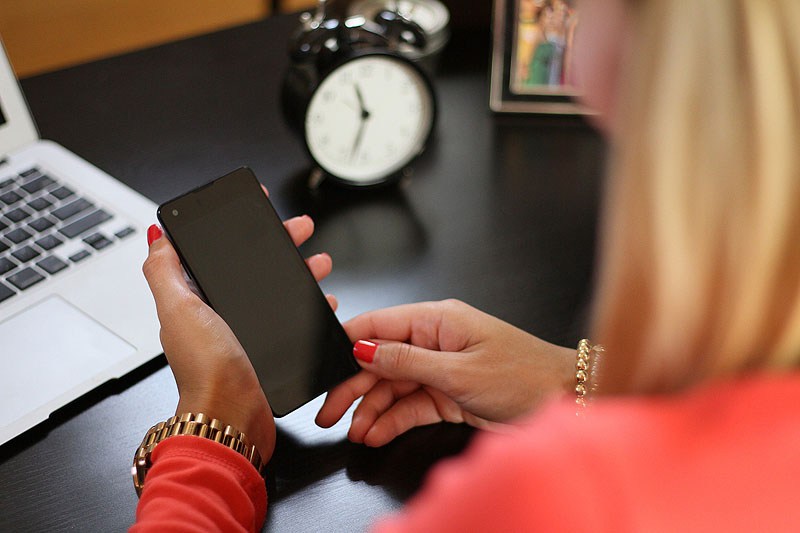 When looking for ways to improve the customer service your company offers, there are plenty of avenues you can choose. The use of call monitoring software is one of the best ways to measure the results of your customer service team's performance.
By choosing the right software for you and your business, it'll help you and your managers on keeping an accurate pulse of what is happening with your product in the marketplace. This way, you can see any trends before they become a major issue, and allow you to develop the right solution to take care of any similar problems in the future.
What are some Other Benefits to Call Monitoring Software?
When deciding on the right software, there is a range of factors for you to consider. Some of these factors can provide you with a lot of benefits, whereas other factors are entirely unnecessary. Here's a roundup of quick synopses on some of those factors that should offer you the most significant advantage:
1) Call Sharing
This allows you to share a call with another agent or a manager. Instead of a customer being passed along to someone else, with this feature, you can work together with multiple people within the organization. This feature helps build a sense that the first person who answers is fully invested in figuring out a solution, rather than just passing the customer off to someone else.
2) Instant Retrieval
Rather than having to wait for the call to upload into your system, this feature allows you to retrieve a recent call instantly. By having the ability to bring the call-up immediately, you'll have the chance to coach any employee on a particular topic. It's ideal for when you are walking the floor and hear a representative say something that needs improvement.
3) Screen Activity Recording
Not only can you record phone calls, but this benefit allows you to mirror a phone conversation with what the customer service representative sees on their computer screen. This feature helps when it comes to coaching an agent on how to handle certain situations; you can show them where they can find the answers they need to respond any question that is thrown their way.
4) Recording Bookmark
One of the main negatives when it comes to call recording is not being able to find the right place within a call that you want to review. With this benefit, you can bookmark a particular location within the call and then go back to that spot to review it. This feature will relieve your headache and save you time.
Conclusion
When it comes to finding the right Call Monitoring Software for your business, it is important you know which features and benefits are the most important for your business. By narrowing this down, you can find the right software for both the present and the future.
If this article has been useful to you, please share it with others so they can receive the same benefit of knowing why Call Monitoring Software is significant towards the success of any business.
Source: http://ebcallcenter.com/call-monitoring-software-significance
Publish Date: October 7, 2016 5:00 AM
---
When determining which call center software is best for your business, there are many features you need to consider. Browsing through various options can become a little overwhelming. In this article, we are going to give you a checklist of features which are most important when determining the best call center software that will meet the needs of your company.
1. Inbound and outbound
Do you need a software that focuses on inbound and outbound calls? Your answer to this question is important in determining the software you need. Each piece of software has different features, which can offer you solutions that are focused more on inbound options, or outbound options, or a blend of the two. Once you know what your need is, you can narrow your search for the right software.
2. Routing
When routing calls to your call center employees, there are several different options. Do you want to have someone do it manually? Or do you want a system that has an automatic call distribution? Depending on how you want to distribute your calls, figuring out this option is the next step in your checklist.
3. Call monitoring and recording
If your company needs a software that has a call monitoring and recording feature, look for the best call center software that offers these features. How often do you want the calls to be recorded? How do you want them to be reviewed? How many people within your company do you want to have an opportunity to examine calls? These questions will be helpful in deciding which software works best for you.
4. Social media options
There is a broad range of choices when it comes to alternative forms of communication with customers. You can have chat boxes or e-mail support for each of your agents, as well as setting up an automatic ticket system based upon posts customers put on your Twitter, Facebook or Instagram page. Figuring out which social media components are best for your company is vital for completing your checklist.
5. Scripts
Do you currently utilize scripts for your agents and see them stammer when they're asked a question they don't know the answer to? Within certain software options, you can set up a system where your agents can fill out context-based questions, and the software will lead them to the correct answer every time. Deciding if you need a script or not is another aspect you need to figure out for your checklist.
What's next?
Deciding on the best call center software is a critical decision, and should only be made once you have fully figured out what your needs are. By creating a checklist of characteristics you are looking for within a piece of software, you will be able to sort thru the variety of options in the marketplace, and find the right one for your company.
If you're having difficulties creating a checklist, feel free to reach out to us. We are more than willing to assist you in this crucial undertaking.
Source: http://ebcallcenter.com/call-center-software-checklist
Publish Date: September 13, 2016 5:00 AM
---
The business process outsourcing firm Select VoiceCom and its sister company Executive Boutique Call Center are expanding to 525 seats at their Cebu IT Park location in the Skyrise 2 Building. In addition to the added seats, they will be building a new employee lounge and entertainment area. Cebu is one of the top global outsourcing hubs in the Philippines.
Founded in 2008, the companies currently employ more than 400 people between them, and service both B2B and B2C accounts in a wide variety of verticals such as healthcare, legal, education and real estate. Select VoiceCom services clients based primarily in Australia, Singapore, and Hong Kong, while Executive Boutique focuses on the US and UK markets.
"We have seen steady annual growth by partnering with small and medium-sized companies looking to move all or some of their domestic call center operations offshore to expand their operations and increase profitability," said Mark Shapiro, President of Select VoiceCom and Executive Boutique. "Our location in Cebu IT Park has been a tremendous plus for us. Being surrounded by some of the largest call centers in the world has given us access to a constant supply of well-trained agents that prefer a smaller center work environment and a more results-oriented salary structure. We encourage our clients to offer substantial performance incentives that can attract top tier agents."
The client accounts for both companies typically range in size from 10 to 100 dedicated agents, and they anticipate adding at least 200 more agents by the end of 2017 just to service existing client growth.
For more information on Select VoiceCom and Executive Boutique Call Center, please contact them through their website www.selectVoiceCom.com.au or www.EBcallcenter.com. Or by email to info@selectvoicecom.com or info@ebcallcenter.com.
For career opportunities at Select VoiceCom and Executive Boutique Call Center please email careers@selectvoicecom.com or jobs@ebcallcenter.com.
Source: http://ebcallcenter.com/select-voicecom-executive-boutique-call-center-expand-bpo-operations-cebu-philippines
Publish Date: September 6, 2016 5:00 AM
---
There is a wide assortment of options when it comes to choosing a Sales Call Software which can be overwhelming. Each software option offers your business a wide-ranging amount of solutions. Identifying what type of feature that your business might need is a vital process. Listed below are a few Sales Call Software options for you to consider.
1) Call Center Now by ChaseData
Call Center Now is best for companies with five agents or more. This software comes with a user-friendly interface, which includes a queued progressive dialing system. It also comes with a software suite which integrates easily with numerous 3rd party applications. You can take this software out for a free spin, and to set that up, you can visit their website.
2) Contact World by NewVoiceMedia
Contract World is the leading cloud contact center software and integrated with Salesforce.com. This software allows you to interconnect your agents with prospective and current customers through a variety of channels, including social media, e-mail, and telephone. You can access their website to look at this software and the various platforms they offer.
3) Talkdesk
Looking for a cloud-based call center software? Talkdesk might be the right one for you. This software integrates with numerous platforms, such as Shopify, Zendesk, LiveChat, and Salesforce.com. Having access to both historical and real-time data for any customer, it allows your agents to make decisions based upon recommended information. For a more detailed description of this data-driven software, you can visit their home site.
4) VHT Callback
This software is best suited for call centers with 10 or more agents. It helps you cycle thru calls faster through its virtual queuing technology. Having a shorter hold time will lead to greater customer satisfaction, allowing the conversations with agents to be more pleasant. They have proven records of increasing the NPS score among numerous companies.
5) Freshdesk
Using various channels of communication, including social media, telephone, e-mail and chat boxes, Freshdesk also offers the utilization of a mobile app see issues while out in the field. This software can increase the productivity of your agents, while also identifying the issues which cause the biggest breakdown within your department.
What's Next?
Having the right Sales Call Software plays a vital role towards the success of your business. You have to consider several factors when choosing the best sales call software for your company. However, one thing is for certain; the software should work for your business, and not against you. If the current software is hindering your business, it might be a time for an upgrade.
Ensure you have the right Software that meets your needs of where your business is currently, and where it is going in the future.
If you have any questions concerning which sales call software might be best for your business, reach out to us. We'll happily help you sort through your various options.
Source: http://ebcallcenter.com/sales-call-software-and-its-vital-role-in-your-business
Publish Date: September 5, 2016 5:00 AM
---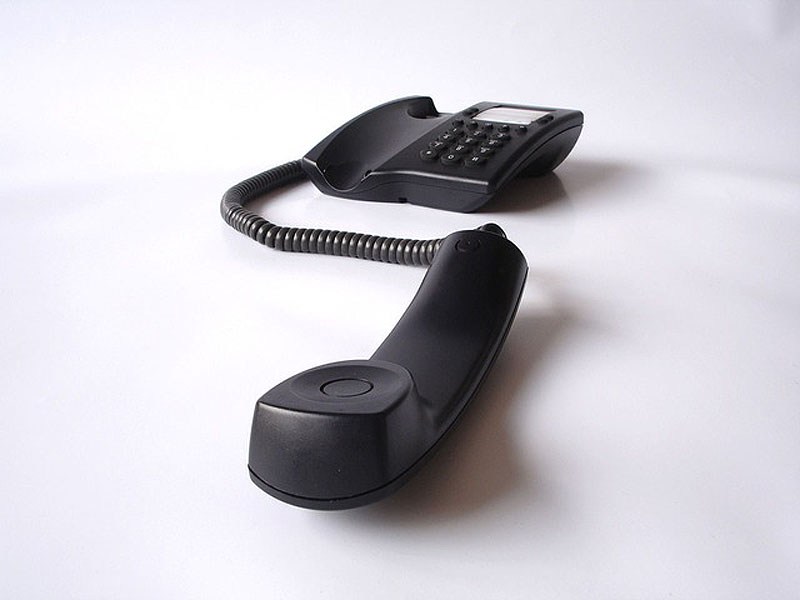 Taking consecutive calls from disgruntled customers on a daily basis can lower the morale of your call center agents. It's because of this that you need to find ways to help ease that stress your team is contending with, and create a positive atmosphere on your office.
Allow me to share with you 3 things that can help improve your call center agent's morale.
Recognition
Having goals is a best practice among all Call Centers. What is not always a best practice is recognizing when someone has done a tremendous job in achieving their goals. Whether they need to be recognized on a weekly, monthly, quarterly or yearly basis, having some public recognition given to each representative who achieves their goals is vital towards creating a positive morale.
In contrast to this, if there is any constructive criticism to be given, it should be done in private. This will help keep each representative engaged, and knowing anytime they are publicly recognized; it is a positive achievement.
Representative Feedback
Each representative has an idea of how things are going, and what can be done to improve the overall customer experience. Often, they are not asked for their opinion, which can cause them to feel devalued over time. By engaging with each representative, and asking them for their ideas on how to improve performance, they feel as if they partly have control over how the call center operates.
The more invested a representative is to the health of the organization, they better they will perform. This sense of collaboration also helps improve communication among all team members with management, which helps solidify a team atmosphere rather than a contentious one.
Empower them with Knowledge
When a customer calls in and knows more about a product or a current deal than the representative does, this can lead to little satisfaction among customers, and causes morale to sink within the call center. Since the representatives are the front line in dealing with the companies customers, they need to have all the information available to them to answer any and all inquiries.
This may mean setting up separate training sessions for individual representatives, or having weekly morning meetings with the team to ensure they know all of the current promotions. Each call center is unique, and how the information is communicated will vary, but the important aspect to this is there is communication taking place, so the representatives are fully informed, and can meet the customer's expectations in taking care of any issue.
Conclusion
Overall, keeping the representatives engaged while creating a healthy and positive work environment takes time and effort. By refining the call center morale on a consistent basis, you help keep the representatives engaged, which can create a better customer engagement process for all involved.
If you are thinking you might be in the market for needing more call center support, please contact us and explore the solutions we provide for you.
Source: http://ebcallcenter.com/three-ways-to-refine-call-center-morale
Publish Date: August 31, 2016 5:00 AM
---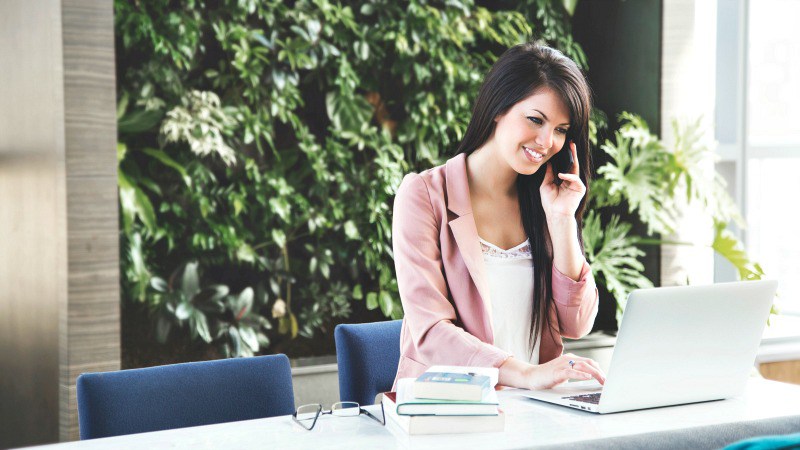 Even for experienced salespeople, selling a product over the phone can be quite intimidating. However, with the right techniques and strategies in place, not only will the sales person be able to sell more, but he can also reduce the anxiety that he feels when dialing.
Allow me to share with you nine phone sales tips that you can use to get better results out of your sales calls.
1. Set a daily goals.
It is important to identify your sales goal every day. The number of calls you make is one of the things you need to consider when making your daily sales goal.
Meeting a daily goal will help you stay motivated and confident.
2. Plan each phone call carefully.
Before you make a phone call, you have to set your objective first. Ask yourself questions like "Is the call I'm making focused on setting up an appointment?" or "Do I want to make a deal over the phone?" These questions are crucial when you're developing a script.
3. Choose the right time to call.
Typically, early mornings and late afternoons are the best times in a day to make sales calls. Based on a study conducted by the Northwestern University, the ideal day to call in a week is a Thursday.
Planning the right time to call is one of the key factors that makes a successful sales call.
4. Be confident.
When making a sales call, confidence is essential. If you aren't confident about the product that you are selling, your clients will notice if you sound nervous.
In the end, they will not be confident about your product. Be sure to use a professional tone over the phone.
5. Don't be discouraged.
If someone is rude or rejects your call don't get discouraged. The client doesn't mean a personal attack. Sometimes people refuse sales calls. Despite the ill treatment, remain polite and respectful, hang up, and proceed to make the next call.
6. Remove/limit your background noise.
Make sure to make your sales calls in a quiet area where you can clearly hear your client, and in turn, he or she can also hear you clearly. No one is going to be interested in talking to you if there is a lot of background noise.
7. Pay attention
If you fail to pay attention to the person you're talking to, they will do the same to you. Assure your clients that you are listening to them by saying words like "I understand" and "Noted." These phrases will make your customers feel valuable which is what you'd want them to feel.
8. Do not badmouth your competitors.
Avoid speaking of competitors, if possible. When you say negative comments about someone else, your client will most likely imply that you possess the same traits, especially if your product is similar. Mention the unique qualities of your product instead of bad mouthing your competitors.
9. Follow-up
Not every client you call will answer the first time. Keep trying for several weeks until you reach someone. If your intended client isn't available to take the call, leave a message. Include your contact details so the client can easily reach you once they are available.
What's next?
Although telephone sales can be quite challenging, it can help you drum up more customers for your business. That being said, possessing solid sales skills will give you a distinctive edge over your competitors if they do not take the time to implement sales call campaigns.
If you have comments, ideas, or questions that you'd like to ask, please do so in the comments section below. Cheers!
Source: http://ebcallcenter.com/nine-phone-sales-tips-ensure-deals
Publish Date: July 29, 2016 5:00 AM
---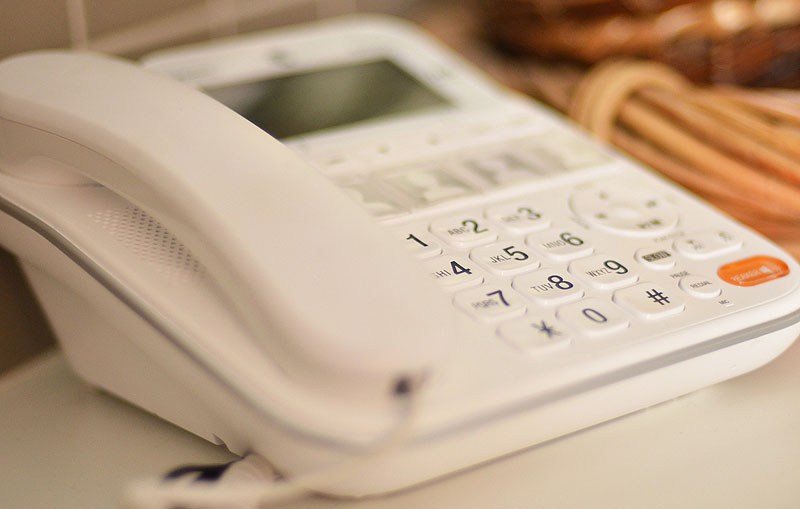 As a sales professional, your time is one of the most precious commodities at your disposal. Your sales efficiency depends on the maximum number of transactions you can make in the least amount of time.
One of the things that sales professionals waste time on is dialing numbers which don't get picked up or answered by an automated machine. Dropped calls result in sales agents spending more time dialing numbers than talking to customers and closing deals.
To improve your sales performance, you can use a Preview Dialer. It automatically dials a saved number in the company's database instead of dialing it manually. There are many other benefits of using a Preview Dialer such as the following:
1. Customers' information is accessible.
In a study conducted by Lattice Engines, it was found that 42% of sales did not have the right information before making a call to a customer. With Preview Dialing, the customer's data is available to you before the call takes place. Information such as the caller's history with the company, his previous purchases, his buying preferences and any other personal information are revealed and can be used to make the sale.
In the event when a call back is routed to you, the machine will not autodial until you have reviewed the information about the client.
2. Calls connect without delay.
Sales calls without a Preview Dialer leave a greater chance of delay. Various reasons related to human error such as tiredness, confusion or mislaying of information causes the delay. But using a preview dialer removes the possibility of such mistakes.
3. Dropped calls no longer take up your valuable time.
When the client fails to respond to your call, the machine automatically and immediately moves on to the next customer on the list. This gives you more time to do more calls.
4. Dialing speed is improved.
Going over your list of clients, deciding upon which ones you wish to attempt a sales call to, and physically dialing each number is a long and cumbersome process. But when you're using a preview dialer, the machine does all the dialing work. This significantly increases the efficiency of the entire process and leads to improved sales performance on your end.
Since sales is a numbers game, better dialing speed makes for a better conversion rate and bumps up your success ratio.
5. Preview Dialers are inexpensive and efficient.
When compared to using a predictive dialer, Preview dialers are a less expensive investment. It also has a higher conversion rate since you get to choose the customer who you wish to call next.
Preview Dialers specifically geared towards allowing you greater control over the dialing process. It presents you with a list of prospective clients and allows you to decide who to call next. You can also use this to prioritize a customer list to have the maximum chance of making a sale.
6. Conversations are recorded.
The information you will gather during the call gives you an invaluable resource regarding regular clients. This process significantly improves sales performance and can be referred to by the entire pool of salespersons.
What's next?
Instead of you doing all the heavy lifting, why not contact a reputable contact center to help you with your business process needs instead? Contact us now and we'll be more than happy to connect you to an account specialist who can assist you with your needs.
Source: http://ebcallcenter.com/perks-using-preview-dialer
Publish Date: July 21, 2016 5:00 AM
---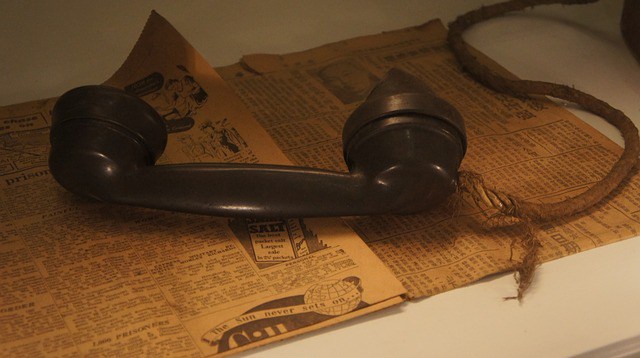 Whether you think it's realistic or not, your customers expect their problems addressed during the first call that they make to your customer support hotline.
Of course, inasmuch as you'd like to accommodate their expectations, there is only so much that you and your customer support team can do. Sadly, there are times when it takes more than just one call to solve your caller's problems.
Even having said that, the businesses are still striving to improve the quality of service that they provide to their customers, so they can address their customer's issues during the first call.
That's where the First Call Resolution metric comes in.
The more businesses fine tune their processes, the more optimized the quality of their support becomes making it possible for them to solve their caller's problems on the first call.
Allow me to show you 3 ways that a business can benefit from using first call resolution as a metric.
Survey: turning customers' scars to business' stars
When it comes to uncovering areas where your business needs to improve, your customer feedback can be such a goldmine. Since your customers are the recipient of your services, they should be able to give you a clear idea of what's working for them, and what isn't. Their feedback serves as a valuable yet free market research that can make or break your business.
Having said that, getting your customer's feedback through surveys can help you determine whether the first call resolution of the call center company you partnered with is effective or not.
Cost reduction
More often than not, your customers will make a callback because their problems weren't addressed adequately on their first call.
As you can probably imagine, these callbacks can spell all sorts of problems for your business. Not only will your operation costs increase, but so will your call volume.
It's because of this that contact center companies are keen on improving their team's performance towards their First Call Resolution metric.
When their teams are doing great in their FCR performance, they'll inadvertently be able to avoid more callbacks, leading to them having reduced operational costs, and them being able to take on more clients.
Customer loyalty
When FCR as a metric is given priority in a company, their customers end up feeling more valued, appreciated, and treated with more respect. Simply because the customer service team's action plans and the way they diagnose the caller's problems are geared towards giving the callers an immediate solution to their problems, and one with longevity at that.
When the customers feel valued, they will never think about transferring to another service provider, since they have no complaints whatsoever to the kind of service and support that they're getting. This means that the First Call Resolution metric is an effective driving force in improving your customer retention, and helping you capitalize on repeat business.
What's next?
If you have questions, suggestions, or ideas that you'd like to share, please do so in the comments section below.
Source: http://ebcallcenter.com/first-call-resolution-metric
Publish Date: June 1, 2016 5:00 AM
---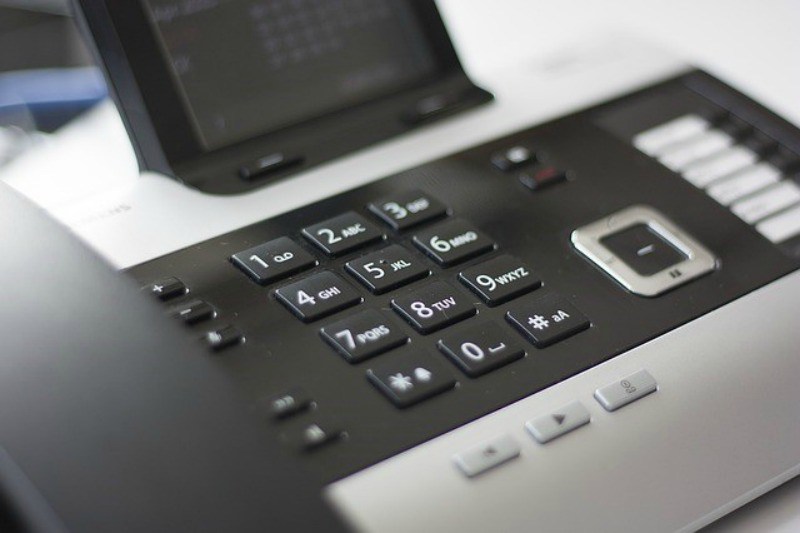 You've managed to answer your callers' questions, yet the call still ended with them getting even more agitated because of your answers. Would you say that you were successful in handling the call?
How about if you ended the call without being able to answer their questions, but you managed to pacify your caller's anger? Would you still be able to consider that as a successful inbound call?
I know that we all have varying opinions on what a successful inbound call is. Others are keen on the calls ending within a call handling time threshold, while others don't care about the numbers (that much), for as long as the callers are happy when the calls end.
If you're looking to determine what a successful inbound call is for your business, then allow me to share with you some points that you can consider:
1. Call opening and caller verification.
Caller verification is an important phase that you should never overlook. This is especially true if you are handling financial accounts, or any type of accounts where your agents will divulge personal or sensitive information to the callers.
2. Successful probing.
You need to equip your agents with effective questioning techniques so they can probe the callers accordingly.
The thing is, it isn't uncommon for callers to not have a solid grasp of what their problems really are. They often cannot articulate their problems clearly so it is up to you uncover their problems through asking questions effectively.
The last thing you want to happen is to seemingly address their concerns, only to have them call back with another problem.
Remember that there are times where even your callers aren't aware that their problems have been totally addressed (the operative word is "totally"). You need to make sure that as the call ends, you've given them a complete solution to their problem – at least to the best of your capabilities.
3. Call resolution.
It goes without saying that your customers are calling you because they have a question, or a problem that they want solved.
You need to be able to help them with that.
Thinking that you're in the clear since you've already apologized for whatever inconvenience they've experienced is a terrible mindset to have. You need to be always thinking about solutions.
Sure, you also have limits to work with. And there are times when you simply cannot accommodate what your customers are asking for. In cases like these, you can transfer them to the right person who can help them with their needs.
If you know for a fact that what they are asking for just isn't doable, then you can offer alternatives.
Simply saying, "Sorry. I can't help you" isn't good enough. Be sure to offer alternatives.
4. Your callers should feel important.
A successful inbound call isn't all about solving your caller's problems – though it's certainly a huge part of it.
Another element that's of equal importance is how your caller's feel.
You need to make them feel like they are valued. You need to make them feel that they are important to you, and that you don't view them as just another account.
Imagine listening to a phone call like this:
Caller: I need help with my credit card account. I still haven't received the reversal that the previous agent promised me 2 months ago. This is getting really frustrating! I'm getting all sorts of penalties because of the money not being…
Customer service agent: I have just put another refund request and the refund should take effect in 7 – 10 business days.
Is there anything else I can help you with?
It's cringe-worthy, isn't it?
How would you feel if you were the caller?
Sure. The customer service agent may have "solved" the caller's problem. However, he blatantly ignored the frustration of the caller. He didn't even empathize.
With that kind of call handling, you'll surely lose a lot of customers.
What's next?
Are you looking for an affordable, yet highly skilled customer service team to help you with taking your business to the next level? Use this contact form to connect with us now.
Source: http://ebcallcenter.com/anatomy-successful-inbound-call
Publish Date: May 11, 2016 5:00 AM
---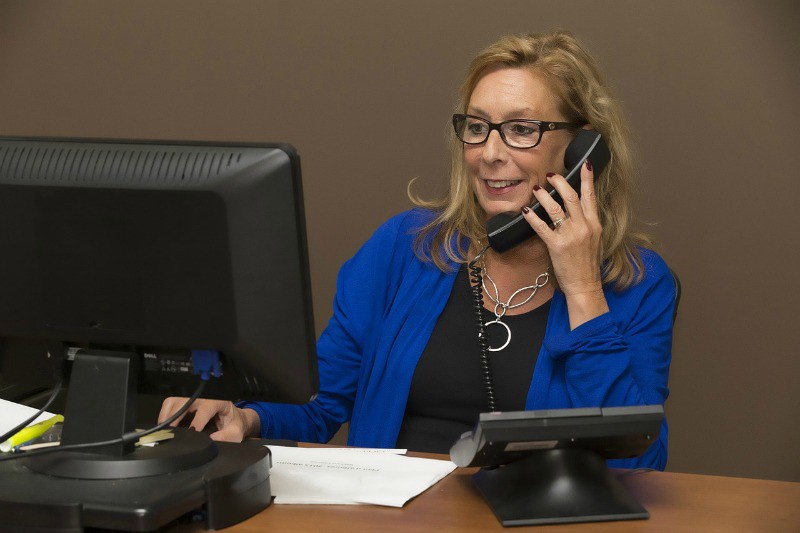 Have you ever had a call where your customer asked you the question, "Did you understand what I said?".
As your mind starts to backtrack trying to figure-out how the flow of your conversation has been progressing, you suddenly realize that you aren't quite sure what his problem really is.
"Did I miss anything?" You then asked yourself. How is it that despite my being attentive to every single word that my caller is saying, I still can't figure out what he really needs?
I have to tell you that you are not the first person to ever ask that question. Other call center agents struggle with the same thing as well.
And the reason why this seems to be happening is we're only focusing on the words that are coming out of the callers' mouth, when we should also be perceptive of the other things like the tone of their voice, the pacing of their ideas, and the points that they keep on repeating (among others).
When the situation comes where your caller is still frustrated, and he still feels that his problem hasn't been resolved (even if it has already been addressed), you need to realize that there are other things that he needs from you.
What are these "other things", you might ask?
That's what we'll talk about right now.
1.) They need you to empathize with them.
They want others to recognize the pain and struggles that they've gone through. They especially want the company whom they thought was responsible for their struggles to recognize how they feel.
In situations like these, saying things like, "I understand how frustrating this must be…" or "I sincerely understand where you're coming from…" or the good 'ol, "I'm sorry to hear that you are…" can go a long way.
Remember to make it clear to your callers that you empathize with them.
Don't just go start talking about the solution when just seconds ago, they poured out their hearts telling you their struggles and the hurts that they've experienced. Doing so will lead your callers to think that you are insensitive, and that you only view them as an account, and not a real person.
2.) They need you to provide solutions to their unsaid problems.
When your clients are frustrated and angry, they will end up telling you all sorts of things. They will make their minor problems seem huge, making it even more challenging for you to decipher what their main problem really is.
In fact, when your clients are in such state, they might even forget to tell you what their main problems are, since they just want to vent out and start talking about all the problems that they've experienced.
You need to be discerning in times like these.
You need to put two and two together and figure out what your callers main problems are instead of just addressing the problems that your callers are addressing on a surface level.
If you can't quite figure out what their real problems are, be sure to probe. Ask them. Get some more information from them so you can figure out what their real problems really are.
3.) They need you to be their advocate.
The fact is, you can address all of your callers' questions, all while antagonizing them.
Don't do that.
That's never going to work — if you want to win over your caller's, that is.
Here's the thing. If you want your callers to feel that they are secure, and are cared for, you need to make them feel that you are on their side — all while giving them the solution to their problems.
What's next?
Are you looking for a team of call center agents who can help you with your customer support needs? Be sure to contact us using this form. Take care!
Source: http://ebcallcenter.com/crux-matter-callers-need
Publish Date: April 21, 2016 5:00 AM
---
"I want to talk to your supervisor" — You gave your callers the best solution to their problems, but they asked for your supervisor nonetheless.
What caused the meltdown, you might ask? Since you've already given them the solution, why'd they still ask for your supervisor? At this point, instead of simply answering their questions, you are now having to think of ways on how to prevent your callers from getting angry.
After giving the scenario a bit more thought, you came to realize that the problem itself came from the solution that you offered to your caller.
Sure. You may be right in thinking that the solution you offered is the best possible route that they can take, however, if they don't perceive your solution as such, they'll deem it unacceptable and would ask to talk to someone else instead.
If you're looking for tips on how to influence your callers to accept the solutions that you are proposing, then allow me to share with you these 6 tips.
Listen to your caller
This is the perfect situation to put your listening skill in action.

Give your caller the floor. Allow him the chance to tell you about his problems, suggestions, and even his frustrations about your products or services.
This will help you identify the best angle that you can use to pitch your solution.
Plan your move
As you listen to your caller, you'll be able to formulate the best solution to their problems, AND the best possible way of delivering your suggestion.

That being said, when your callers are talking — or venting out their frustrations — be sure to use the time to plan and figure out how you can win them over. Use the opportunity to identify your parameters as to what you can do on your own to help your caller, and what you can't do because of your company's regulations and policies.
Using this strategy will give you a clearer gameplan of how you can influence your callers effectively.
Use the right words.
Be sure to use inviting words, or words that would convey genuine concern, sincerity, and confidence (among others).
Think along the lines of, "I'd be more than happy to help you with…", or "I would probably feel the same if I were in your situation, allow me to help you by…", "I am confident that I can help you with this…".
The point is to make your callers feel that you value them. The moment they feel that you are treating them as a real human with real needs — and not just an account — is the same time where you'll win their sympathy.
Acknowledge their thoughts
You can establish a level of trust between you and your callers by acknowledging their distress.
Letting them know that you are willing to hear where they are coming from provides them a feeling of security.
When they realize that you are listening to them with the intent of truly understanding their concerns, the chances of them accepting your solution drastically increases because they know that you formulated your solution based on your deep understanding about their problems.
Give your callers some context to the solutions that you offered.
Explain to your caller why you offered that particular solution. If applicable, discuss its alignment to the terms and conditions that they accepted, or if you have alternative options to offer, lay it on the table for consideration.
The deeper your understanding is about your product, and the dynamics of your company, the more context you can give to the solution that you are offering to your callers.
This in turn makes it easier for them to accept your solution.
Explain to your callers the benefits of accepting your solution.
Make them focus on the benefits of accepting the solutions you provided. A clear explanation of what they will gain from it, and possibly what they would lose if they choose not to accept it.
Keep the tone of your conversation positive and resolution-driven.
Conclusion
Influencing your callers to accept the solutions that you are offering, isn't rocket science.
When you are equipped with ample amount of knowledge, and understanding about the business that you're representing, you've already won, half of the battle.
The only thing remaining is for you to make sure that they end up accepting the solutions that you are proposing. Of course, if you'll follow the tips that I shared, you'll be able to do just that.
If you found value in reading this post, please take 3 seconds of your time to share this post. Cheers!
Photo Courtesy – ©Creativa Images / Dollar Photo Club
Source: http://ebcallcenter.com/how-to-influence-your-callers-to-accept-the-solutions-that-youre-proposing
Publish Date: April 13, 2016 5:00 AM
Contact Center Video News
Audio Podcasts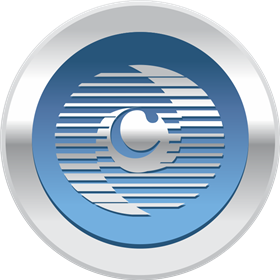 Latest Podcasts
from ContactCenterWorld.Com