FLS Connect - ContactCenterWorld.com Blog
Page: 1 | 2
Volunteer Connect PRO is now enabled for cell phone dialing. The app is restricted to a 1:1 Call-to-Agent ratio since you are dialing cell phones. This distinction lets your volunteers legally dial cells.
One Project -
The platform automatically splits one data file into cell and landline portions, allowing an admin to build 1 project, while staying making legal calls to each. The same login is used between both our landline and cell app. Instead of two projects, this recent update allows the user to create just one project.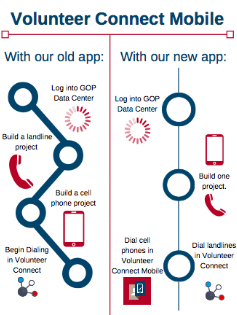 On Hold Music & Practice Mode - We heard you! We now have on-hold music for your volunteers as well as the same Practice Mode section so your volunteers can be comfortable before making that first call.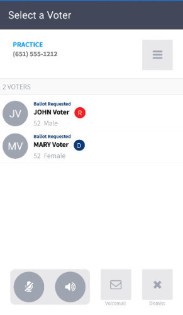 Absentee/Early Vote Suppression -
Call projects can be set up to suppress Absentee and Early Voters for a specific election in real-time.
The AB/EV feature is designed for upcoming elections where our platform is updated with new uploaded voter data with dates for ballot requests, ballot returns and early votes. In some cases, it can be used to suppress voters who have an AB/EV returns in previous elections.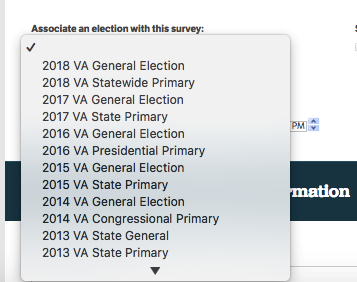 Same Great Product -
Apple/Android device compatible
Our apps use the most up-to-date RNC voter model scores and absentee data
Real-time support always available with Intercom in Data Center
Data visualization reporting tools & automatic survey results
Assign callers to regions and calling goals
Contact Us to get started.
Source: https://www.flsconnect.com/new-volunteer-connect-cell-app/
Publish Date: October 11, 2018 5:00 AM
---
In an even split A/B test for the 2017 PA elections where half the turnout universe received a cell phone call and the other half did not, turnout increased in all age groups, frequencies and calculated party.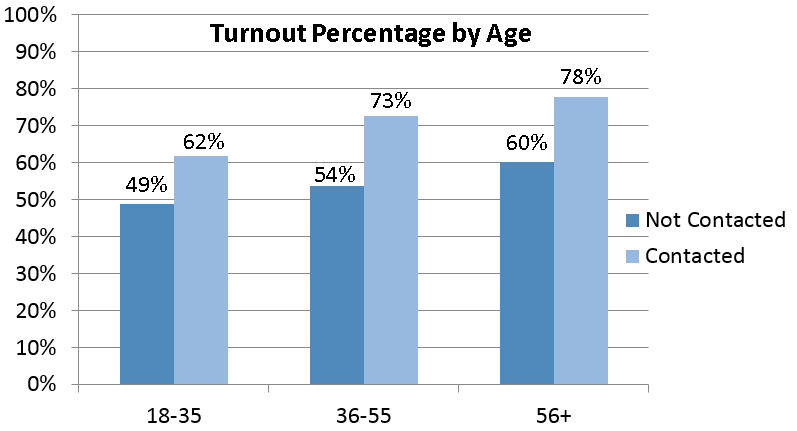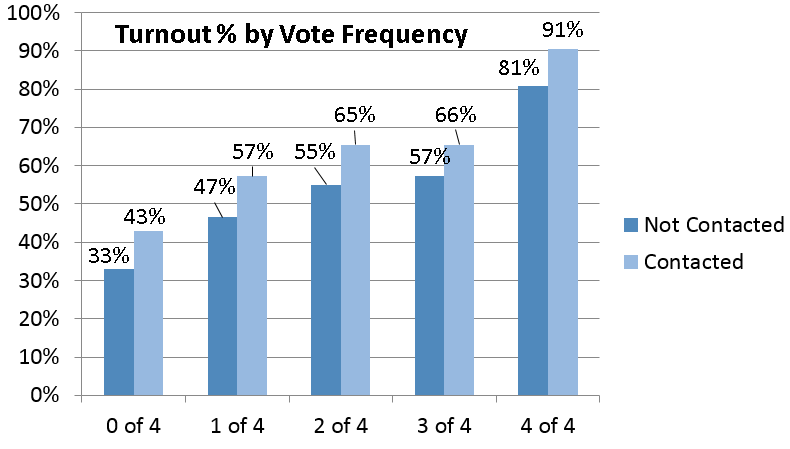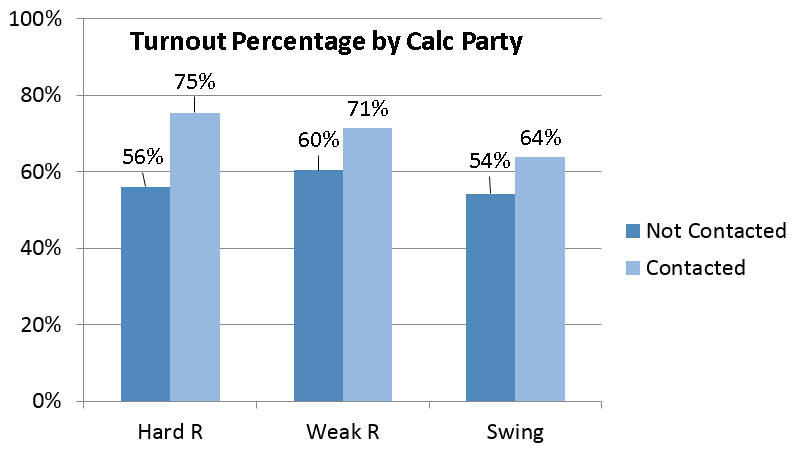 Source: https://www.flsconnect.com/dialing-cell-phones/
Publish Date: May 17, 2018 5:00 AM
---
Nationwide Coalition Group
Web-Based Voter Registration Chase Calls
The Story: A nation-wide coalition group launched a web-based voter registration campaign in a targeted state to a targeted audience. Any individual who completed the voter registration form on their website were directed to print and mail their form to a specific election official's address to complete voter registration. These individuals provided their name and address to the website and most opted in to give the coalition their phone number.
FLS's role in this campaign was to provide data enhancement, verification of voter registration records and Live Chase Calls to the records provided by the coalition's website.
Result: Over a period of time, FLS conducted Live Chase calls for 3 days each month to the coalition's records with phones. We identified hundreds of records that responded they had mailed in their voter registration application. To those potential voters who we did not reach Live, we left thousands of messages onto voicemails, all to remind
registrants to mail in their application. Each person who filled out a voter registration form was continuously checked using our data enhancement tools to match them to the state voter file. FLS's Data Team also created a complete data analysis of the program for the client.
Takeaway: In the end, more than 15,000 individuals used the coalition website to fill out a voter registration form and FLS verified that more than 54% of these records are registered voters in that state. In comparison, a traditional voter registration drive will normally achieve only a 10-20% return.
This technology-based voter registration method could prove to be a remarkable tool for reaching out to the targeted audience in the coalition's other targeted states.
Source: https://www.flsconnect.com/web-based-voter-registration-chase-calls/
Publish Date: February 23, 2018 5:00 AM
---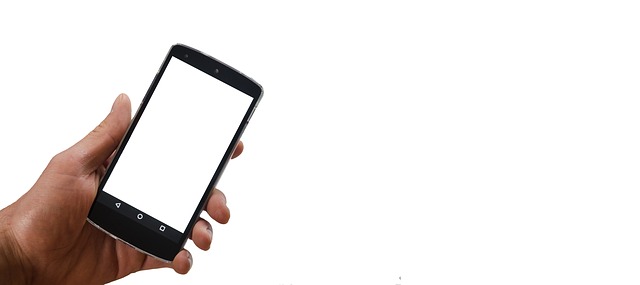 FLS can manually dial cell phones for any campaign or organization. In a recent report from Politico the importance of dialing cells was resounding:
The number of Americans living in households without landline telephones continued to increase over the first six months of this year, with a 52 percent majority of adults now in wireless-only homes, according to new data released today.
Obviously, not dialing this huge majority of the population is no longer an option to not consider it a possibility of doing - votes are simply left off the table:
Nearly three-quarters of Americans aged 25-34 live in households with only cellular telephones, far more than the 23.9 percent of seniors 65 or older who are wireless-only. In this month's Alabama special election for Senate, the polls that included larger numbers of cellphone respondents generally showed Democrat Doug Jones ahead of or running even with Republican Roy Moore. Moore led many of the polls conducted entirely or mostly over landlines.
Politico Pro: Steven Shepard, 12/28/2017
Source: https://www.flsconnect.com/cell-phones/
Publish Date: January 23, 2018 5:00 AM
---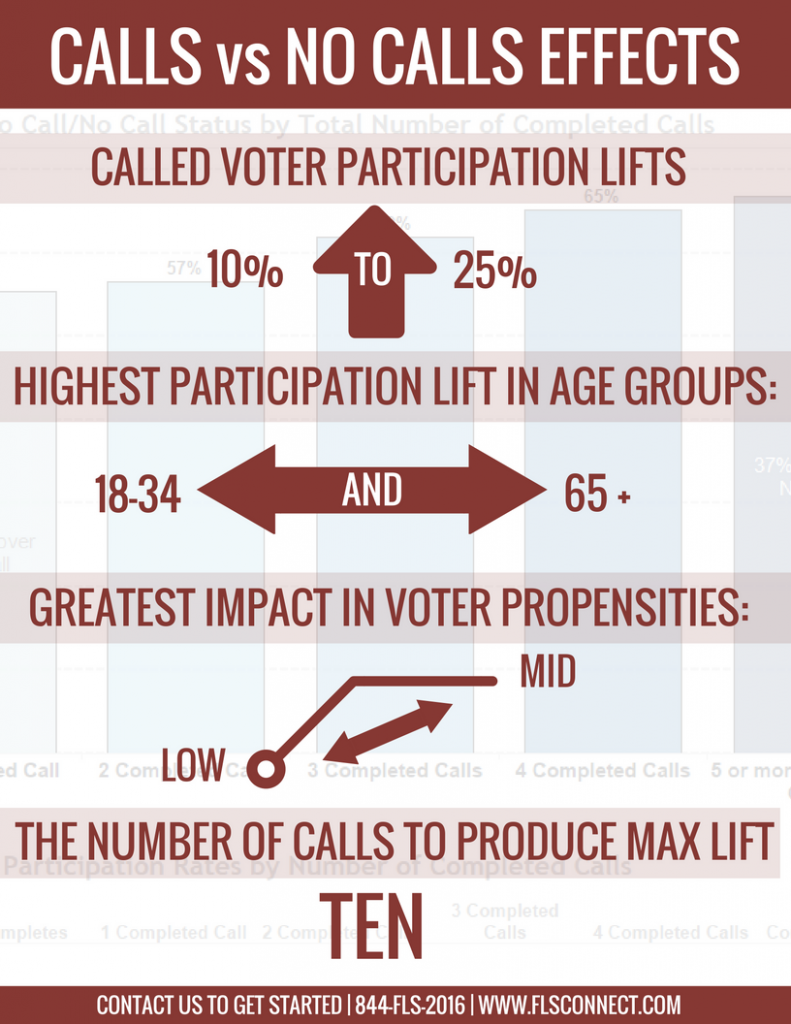 Source: http://www.flsconnect.com/calls-v-no-calls-case-study/
Publish Date: September 21, 2016 5:00 AM
---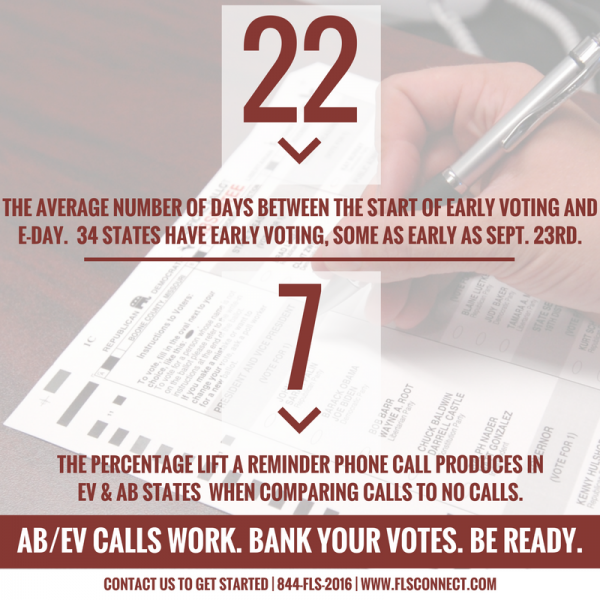 Source: http://www.flsconnect.com/ab-ev-calls-work/
Publish Date: August 19, 2016 5:00 AM
---
Effects of Voter Contact Phone Calls
Did you know that ID calls that occur months before an election give you, not just a hard ID, but can also impact turnout for our Republicans? Our studies have shown voters who participate in an ID call turnout at higher rates than those who aren't contacted.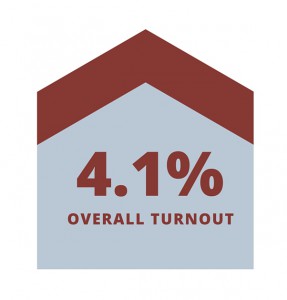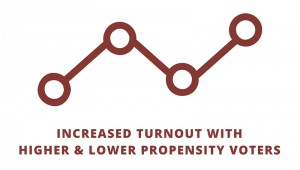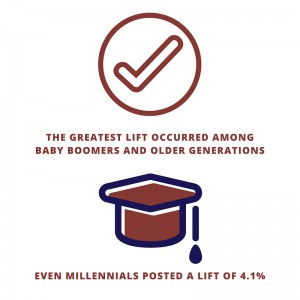 Looking at Persuasion and Turnout calls, we see an even bigger impact: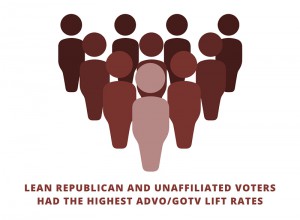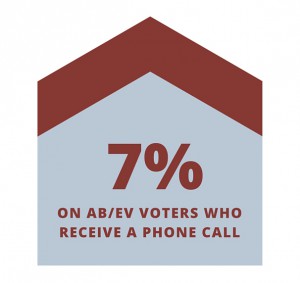 It pays to spend time making ID calls now, with many programs leading to November. If you have questions on how programs such as this apply to your campaign, please contact us at 855-FLS-2016 or through our website and we would be happy to assist.
Source: http://www.flsconnect.com/effects-of-voter-contact-phone-calls/
Publish Date: April 19, 2016 5:00 AM
---
Imagine having a voice deliver your message that normally would cost thousands of dollars. FLS has made arrangements for clients to reap the benefit of some of the country's most sought after professional voices for a fraction of that cost. The right voice with the right delivery can produce the right outcome – Victory.
FLS offers you the opportunity to have your message delivered by people who make their living representing individuals and corporations with their voice. This group of individuals are available for you to choose who you feel can best deliver your phone call. Check out our Voice Talent gallery to help choose which voice you prefer, just choose the Voice Talent tab.
Benefits are:
Clear and concise interpretation of your script
Choose the style and tone you like best
Choose the voice you like best
Know that people listen to FLS Professional Voices
Quality messages delivered by professionals
FLS offers these voices at substantial discounts available only for you
This small investment in professional talent could be your margin of victory.
If you have any questions about this or how to get started, please contact KC Jones, our Director of Sales and she would be happy to assist.
###
Source: http://www.flsconnect.com/professional-voice-talent/
Publish Date: March 3, 2016 5:00 AM
---
Connecting Your Audience
Be it personal letters or a phone call, our Letter Desk and Patch Calls place your audience in control over the issues they care about.
Personal letters from constituents are proving to be increasingly effective in swaying legislators' opinions on hot issues. FLS can economically generate hundreds of thousands of letters on your behalf – all unique, but conveying your desired message. Each letter is personalized, individually signed and often includes a handwritten postscript from the constituent.
FLS has worked to design scripting and call systems that generate high-quality patch calls. Constituents are connected directly to their legislators, and in some cases are given individual talking points to help convey your message to their elected official in a personal way. Our patch calls are all conducted so that when we patch a call, the constituent's phone number is what shows up on the legislator's caller ID.
So, when issues your organization cares about are voted on in state legislatures or on Capitol Hill, make sure elected officials are hearing from constituents via letters and calls.
If you have any questions about this or how to get started with these tools, please contact KC Jones, our Director of Sales and she would be happy to assist.
###
Source: http://www.flsconnect.com/placing-your-audience-in-control/
Publish Date: March 2, 2016 5:00 AM
---
Do you ever use Voice Variable calls? These calls combine the value of an automated call with the personalization of a live call. They achieve much higher response rates than traditional Automated calls.
Listen To What A Voice Variable Call Sounds Like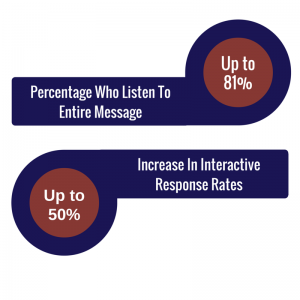 Using a candidate or another VIP voice in a personalize message instantly connects a voter to you and gives you the engagement and targeting you need to be as effective as possible in getting votes, persuading constituents and winning elections.
We do most of the work for you – setting up what variables offer the highest impact, guiding you and your VIP through a recording session, providing reporting and samples for your approval and programming the calls to be ready to go when you are. All you need to do is set up a recording session, lasting about an hour and can be used as often as you'd like.
If you have any questions about this or how to get started, please contact KC Jones, our Director of Sales and she would be happy to assist.
###
Source: http://www.flsconnect.com/compelling-voice-variable-stats/
Publish Date: January 20, 2016 5:00 AM
---
It is a fact that voters are moving rapidly off of land lines and going to exclusively cell phones. Recently though, it has been reported that 75% of Pew Research polling will be dialing cell phones in order to achieve more accurate results. Unfortunately for many campaigns, these calls to cell phones are twice as costly as a typical live call.
Help lower your costs by attempting to get permission to dial wireless numbers without the need for costly manual dialing strategies. Here at FLS Connect, we can assist you in designing legally acceptable language that can be used to acquire the permission you need to call cell phones numbers the same way that landlines are dialed – instead of the costly manual dialing process.
The ability to call your donors, your supporters or potential supporters with traditional dialing, even on their cell phones will raise you more money on your fundraising programs, cost you less money on your voter contact programs, and provide more accurate results on all your programs. Cell phones certainly aren't going away, but neither are elections, and you can't afford to miss persuading and turning out voters. Call us to hear about how we can help!
If you have any questions about this or how to get started, please contact KC Jones, our Director of Sales and she would be happy to assist.
###
*1/5/16 memo from POLITICO PRO: "Pew Research Center ups cellphones to 75 percent of surveys"
Source: http://www.flsconnect.com/getting-over-the-wireless-hurdle/
Publish Date: January 11, 2016 5:00 AM
---
Introducing updates for our call-from-home platform, Volunteer Connect. This product's dashboard view offers many options, the newest addition is the "Today" tab.
The "Today" tab now displays a chart and data table for "Calls By Hour Today." The chart will appear something like this: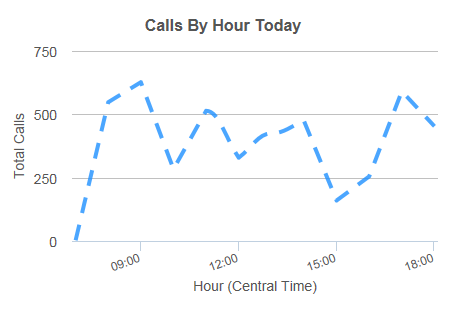 This report contains a new "Hourly Contacts" tab, which will display separate tables for contacts per hour and completes per hour by project and user for a selected date, using the report's "Start Date" prompt. This will allow the admin to view hourly contact information for any day.
Stay tuned for many product updates as we prepare for an exciting 2016 election year.
###
Source: http://www.flsconnect.com/volunteer-connect-dashboard-update/
Publish Date: December 3, 2015 5:00 AM
---
FLS Connect is pleased to introduce new automated call survey features to take your call program to the next level by providing more statistically accurate results.
We have updated our calling system to better manage and monitor demographic quotas and give you the option to terminate calls based on question responses. This results in more statistically accurate results and our crosstabs help you further understand responses and how they impact your goals.

Use our new system to specify the mix of people you want to reach.
Quotas based on gender
Quotas based on geographic areas
Quotes based on party or ideology
Quotas based on age ranges

Using FLS's new quota system, surveys would terminate based on question results that matched already completed quota sets, saving you money by terminating surveys before we get too deep into the questions. This serves to stop your campaign from talking to individuals that do not meet your demographic requirements. We can even track partial surveys for you if requested.
Historically, overcoming demographic hurdles while doing surveys has been the toughest part of laying out accurate snapshots.
FLS offers these innovative tools to you with highly competitive pricing and we look forward to rolling out this new technology in the weeks to come. As always, if you have specific questions on these tools or would like to begin a call with us, please contact our Director of Sales, KC Jones Dennehy at kcjones@flsconnect.com. We hope to hear from you soon.
###
Source: http://www.flsconnect.com/modernizing-automated-surveys/
Publish Date: October 13, 2015 5:00 AM
---
It's no secret the wireless-only use of telephones is rising. According to a Recent Study from the Centers from Disease Control, 44% of adult Americans rely exclusively on wireless communications. Worse, they are missing out on important social, economic and public safety communications they may in fact want to know.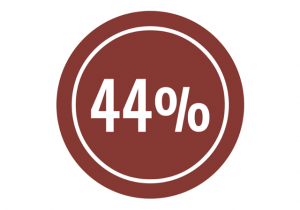 Of this 44% that rely on their mobile device, the demographic that suffers the worst from not being contacted are young, low income minorities. These persons are undeserved or under-represented. For example, 69% of 25-29 year olds do not have access to Townhall communications because of this reason.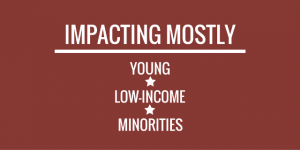 At FLS, we continue to adhere to call restrictions as part of our standard service to our customers. But, we continue to work diligently with our legal team, the FCC and our carriers to continue to promote free speech while staying within the law. Among other options, our Townhall Connect product can help you permissibly contact at least some of these wireless-only voters with tools that are available: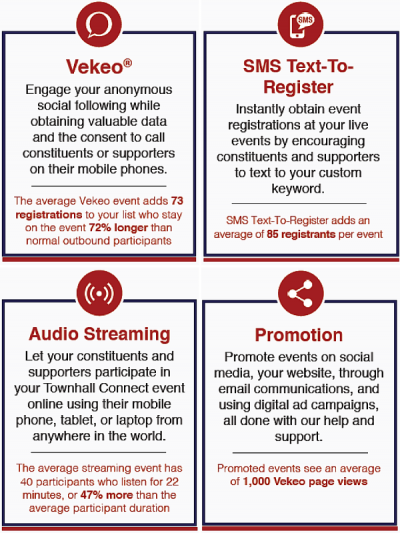 Any grassroots organization, 501c3, health organization or even School System can let their chosen audience interact and let them voice their concerns or questions to the people that matter. We urge you to use these tools available to contact your audience or voters to give them a voice.
Source: http://www.flsconnect.com/44-percent/
Publish Date: September 17, 2015 5:00 AM
---
Product: Fundraising | Prospecting
What We Did: FLS developed a small dollar fundraising plan that built a house file early on in the cycle to pay off dividends in the election year.
How We Did It: Through robust national prospecting, we built up a strong donor base, implementing our breakeven guarantee so the client was at no risk of losing money.
With follow up mailings, reminder calls and email reminders that were coordinated with the client's direct mail and digital teams, we collected funds at no extra cost to the client.
Results: FLS generated over 13,000 new donors, grossing over a million dollars in 18 months, and netting funds on prospecting – a rare commodity in political fundraising. Combining FLS's unique breakeven guarantee with tenured calling staff, we grew the donor list from a couple thousand regional pledges to a national network of contributors committed to the client's success.

Coordinating direct mail and digital fundraising plans provided the client maximized profits for the client in all fundraising capacities.
Bottom Line: Building a strong donor base in this off year gives you the needed resources to take the election year by storm. By starting fundraising now, you are guaranteed success through FLS' breakeven guarantee. The addition of donors to your cause is a benefit that will pays off in the short and long term.
If you have any questions about prospecting or would like more information on this case study please reach out to kcjones@flsconnect.com for more details.
Source: http://www.flsconnect.com/off-year-fundraising-techniques/
Publish Date: September 9, 2015 5:00 AM
Page: 1 | 2