Focus Services, Inc. - ContactCenterWorld.com Blog
In golf, the slightest degree of change can mean huge differences between the outcomes. Professionals make painstaking efforts to consider the slightest changes when it comes to fine tuning their game. For the rest of us casual players, we hit a general acceptable level of play and don't progress much beyond that, we just don't have the time or knowledge to do it.
The same is true for your customer service. SQM Group recently released a study that showed a mere 1% improvement in first call response would equal a $276,000 savings in annual operational costs for the average call center. This sounds great, but how many of you know beyond a guess what is needed to increase the first call response? It has been our experience that most in-house call centers are like the casual golfer. They have gotten to a degree of success, but don't have the resources or knowledge to take it the professional level.
This is where outsourcing to a professional third party customer support makes good business sense. The cost alone is quickly absorbed into their ability to improve your first call response. This goes on top their ability to reduce attrition, training and recruiting costs as well as reduce hardware and software costs. For those of you who haven't made this leap yet, here are 5 ways you can increase first call response today.
1. Ask the right questions about your process.
Why was the call transferred?
Was it transferred to the right person?
How many different touch points were used to solve the problem?
Why was the caller not satisfied the first time?
2. Anticipate your customer behavior
Create customer profiles by type. An example might be by product or service purchased.
Create customer profiles by general areas of concern.
Know your customer demographic. Start with age, gender and location. Use this to your advantage.
3. Get the right software
Your agent and process can only be as effective at the tools at their disposal.
Find workforce management software that:
Aggregates main points
Creates actionable analytics
Allows enterprise wide visibility
4. Engage in total contact ownership
Total Contact Ownership is a process that dramatically increases FCR. It is when the agent who took the initial call follows the call from start to finish. When you implement this policy, agents will be less likely to transfer calls just to "pass the problem" to another agent, as they will still be required to follow the issue until it is closed.
5. Improve agent performance
Your agents must be given the p[roper training to handle the various needs of the caller. This means they should be capable of using your software, procedures, communicating with clients, be well informed of policies, etc. To accomplish this you should:
Provide adequate software training, ensure they have the technical skills to operate all the ins and outs of your products
Create a way to efficiently inform your agents about up-to-date on product recalls, promotions, sales, technical support issues, bugs, etc.
Get ahead of new product launches with extensive training.
Emphasize the importance of FCR, train them on improving FCR. Make you agents aware of the current FCR rates and create goals and awards around hitting and surpassing goals.
Train agents on call control techniques and etiquette
Train agents how to engage the customer, establish rapport, engage in effective communication, build a relationship with the caller, identify the true need of the caller and successfully meet their needs
Source: http://www.focusservices.com/5-ways-to-save-money-in-call-center-costs/
Publish Date: July 25, 2016 5:00 AM
---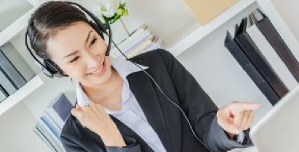 In this weeks blog post we will discuss best practices in agent training. There are many theories and beliefs on how to best train contact center agents. Continue reading to learn just a few of the better techniques.
Always be looking to improve your training processes
The first tip to improve your training process should go without say but we will briefly mention it anyways. If you feel that your training processes are perfect or that there isn't much room for improvement then you most likely have a big problem. There is always something that can be improved upon.
Give options during training
When training new employees it is important that they feel empowered. Give them the options to learn in teams or as individuals. Allow them to explain to you how they would solve a certain problem before you start explaining. Give them the options to listen to live phone calls and even take live phone calls if they feel comfortable enough. At the end of the day your new employees will feel more involved and learn at a faster pace.
Keep the training material simple
It is important to remember that when we are teaching new employees about a subject, we need to keep the material simple. New employees only need to be trained on the information that directly relates to them in their new position with your company. It is easy for trainers to teach too much about the subject at hand.
Always enforce company rules during training
Many times during training, companies want their newest employees to enjoy being there. For this reason, we sometimes see trainers that are lenient with company rules during training. This doesn't help the new employee because when it is time for this employee to step into their new role, they aren't happy with the rules that are being upheld. This will hurt company culture and morale.
Make training a team effort
Even though trainers are tasked with training new employees, all roles within the company should help develop the training programs and know them well. Even fairly new employees could provide helpful insight into improving the training process. Allow supervisors and leadership to share real-life experiences and situations that may arise in the work place. Involving all employees in the training process can dramatically improve the process.
In conclusion, there are many different approaches that can be taken concerning training. Follow some of these simple suggestions and you will see a noticeable improvement to your own training process. Always remember that the most important thing to improving your processes is realizing that there is always something that can be improved.
Source: http://www.focusservices.com/best-practices-for-agent-training/
Publish Date: February 22, 2016 5:00 AM
---
Training is obviously the most important step for any newly hired employee. Training can set the whole stage for how productive and efficient an employee will be from day one. Company culture is established through actions and it is important for a new employee to see a positive example of company culture on day one. Many times we believe the initial formal training is where the majority of training takes place but this is not true.
Formal training is where the culture desperately needs to be instilled in the employee. Only about one tenth of the employees overall training will take place in the formal training setting. During the formal training setting all new employees should understand the company's culture and how they will play a vital part in sustaining and upholding that culture personally.
A larger part of training will come from direct supervisors or from those in a leadership role. For this reason it is very important to make sure that all the employees placed in leadership positions have a solid understanding of policies and procedures. It is also very important to have leadership that will be living examples of your company's culture. This will help newer employees to continue embracing the company culture.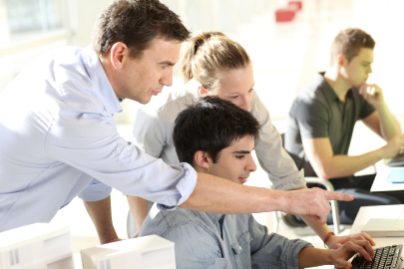 The largest part of training will come from informal sources. In the contact center space, many times our employees have access to large online databases where they can go to receive answers to their questions. The largest part of training happens through reading and practice within the call center. One of the biggest challenges faced when training through databases is discovering a way to instill culture through written directions. Find a way to help your employee see why rules, regulations, policies, and procedures are in accordance with the company's culture. When employees realize that everything they do is contributing to a positive company culture, they will buy in.
Source: http://www.focusservices.com/why-training-should-be-called-culture-building/
Publish Date: February 15, 2016 5:00 AM
---
When communicating with upper management and executives, it is important to understand that they interpret metrics in a different light. Be very careful of which metrics you choose to present to your high level executives. Figure out what issues your executives care about most and base your KPIs around those issues. Don't always focus on metrics, but more on what those metrics actually mean and how they affect the business.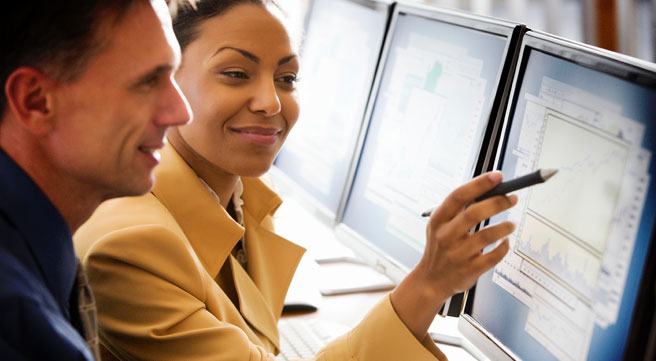 Creating a correlation between your executives' most important issues and your contact center metrics is the most important step in providing KPI reporting to executives. If you can make them see the correlation, then your metrics become important to your executives. When your metrics create a real picture for executives then they become more powerful.
It is easy to talk about how the KPIs are affecting the business but it is even more important to show evidence of how the KPIs are affecting the business. By creating the correlation we discussed in the paragraph above, and then by creating clear and concise reporting, your metrics and KPIs become powerful. Create clear visual evidence through reporting and your executives will not only hear about the impact but see the impact.
In conclusion, to successfully communicate with upper management and executives about metrics and KPIs it is important to remember the three components that we have discussed. First, evaluate which issues are most concerning to executives. Second, discover a correlation between those issues and your metrics. Lastly, create clear and concise reporting to help show how your KPIs and metrics are affecting the company.
Source: http://www.focusservices.com/what-metrics-do-executives-care-about/
Publish Date: February 8, 2016 5:00 AM
---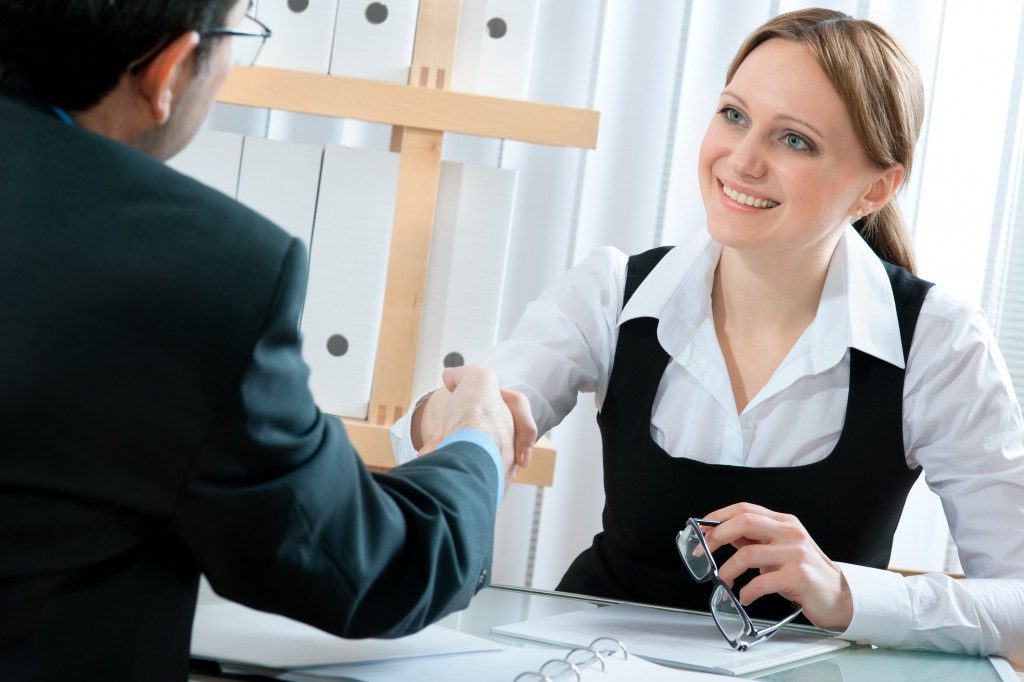 Many companies have a different understanding of what customer service means. It is important to know what it means to your company and what you are doing to achieve outstanding customer service. Customer service means something different to a restaurant than it does to a tech company. Creating your own definition of outstanding customer service is important. All companies need to understand what their customers expect and demand to be able to establish outstanding customer service.
Creating this customer service vision can be trick but there are a few simple steps to take when deciding what outstanding customer service means to your customers. Make sure that your customer service goals are easy to understand so that your employees know what to strive for. Make sure your goals are communicated to your employees and state exactly what is expected of them to assist in providing quality customer service. Your customer service goals should reflect who you are as a company and where you plan to go in the future.
When really deciding on a customer service goal and mission it is important to involve others within the company. Holding focus groups within the company could be very useful in developing an effective customer service vision or policy. Get the opinions of those who work on the frontlines and deal with customers on a daily basis. Ask them what they think the customer wants or how the customer expects to be treated. Their answers could provide very valuable insight in creating a customer service vision.
Make sure that once the vision or plan is created that you present it to your employees. Use this opportunity to really sell the plan to your employees and get their approval. Perhaps some tweaks will need to be made to the new strategy and that is ok. Gaining the "buy in" from your employees will ultimately be the most important step in implementing this new strategy. They will execute your customer service plan to near perfection if they honestly and truly believe in it.
In conclusion, find out what outstanding customer service means to your organization and go for it. Follow these simple steps to start and before you know it you will have a solid customer service plan in place.
Source: http://www.focusservices.com/what-does-outstanding-customer-service-mean/
Publish Date: February 1, 2016 5:00 AM
---
When trying to win millennials in today's marketplace it is important to know who they are and what they want. It is more important to create a customer experience that satisfies their wants, than it is to satisfy their basic needs. In this post we will discuss a couple strategies to win millennials as customers.
DIY Customer Experience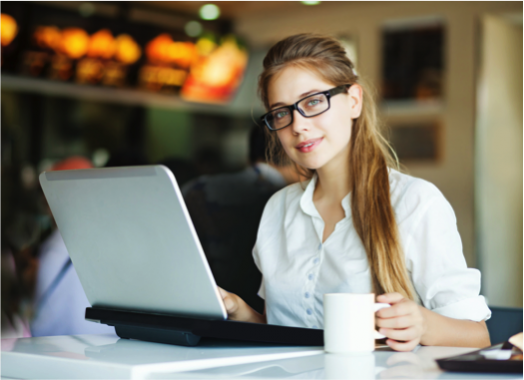 Millennials will always avoid making a phone call if possible. They want to be able to handle their customer service on their own. Millennials expect a seamless do it yourself process, especially when dealing with online companies. They just expect their transactions to work out without running into problems or having to talk to another human, especially on the phone. They want to be able to track orders, make payments, and handle their accounts completely on their own. Remember that when targeting millennials for your company.
Mobile Capability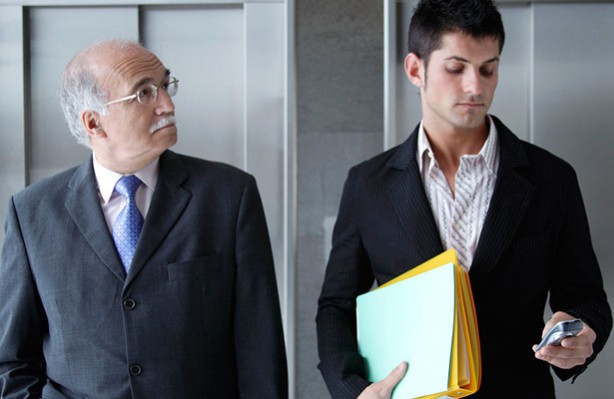 Another important feature when dealing with the millennial customer experience is mobile capability. Millennials want to be able to hand all of their accounts with their mobile devices. In today's marketplace if you don't have complete mobile capability, you will not reach millennials. Mobile access is a big piece to the puzzle of the millennial DIY experience.
All Industries Must Accommodate Millennials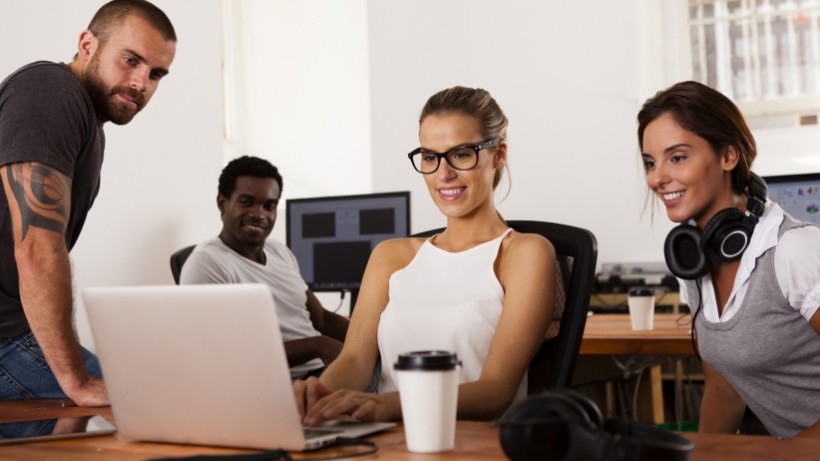 Millennials are quickly becoming decision makers for large companies and organizations. For those dealing with B2B and SaaS customer experiences it is still very important to create a customer experience that millennials will accept and enjoy. One of the biggest changes in any industry might be the fact that millennials are taking over and they want the customer experience to happen their way. Never make the mistake of believing that millennials aren't a big part of your customer experience.
Source: http://www.focusservices.com/how-to-win-millennials-through-customer-experience/
Publish Date: January 25, 2016 5:00 AM
---
Are focus groups really that helpful? This is a question that has been asked by many with few answers. The ultimate goal with focus groups is to improve upon your processes while also improving the customer's experience. In this post we will analyze when focus groups are useful and when they are not.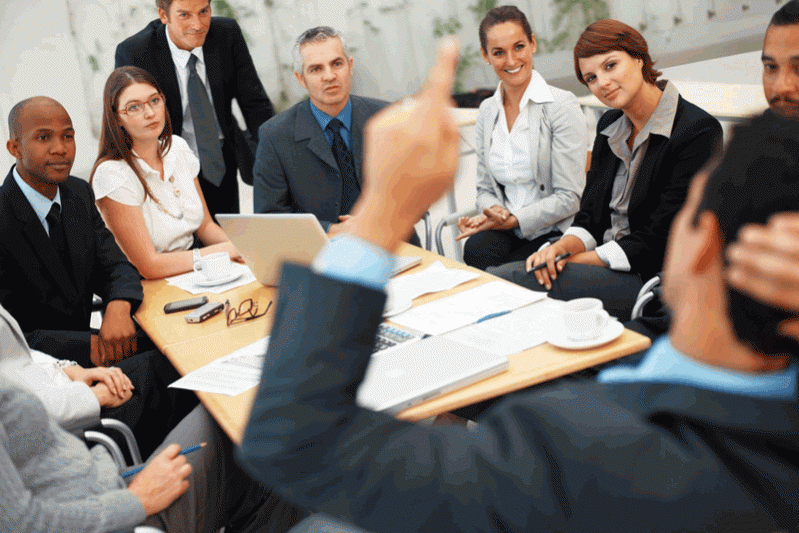 Effective Focus Group Situations.
One of the obvious situations where you would use a focus group is that of releasing a new product or feature. From this you can gain insight on how your customer might accept the new product. This also helps you to discover what a customer might be looking for in the product that isn't already offered. You can also use focus groups to help put the final touches on a product before you release that product. Gain valuable insight and be proactive instead of reactive when it comes to developing your product strategy.
These groups can also be used when testing out a new branding message. Use the group to see how a new approach is received and get input on what could be done better to make the messaging more effective. This information can provide your marketing and advertising teams with the valuable information they need to create better branding strategies.
Using all of the information that is gathered from these focus groups can help you to create a perfect strategy for your product. Included in this strategy, is your customer service plan. By gathering useful information through focus groups you will better know how to serve your customers and meet their needs. Focus groups can be very helpful when developing a customer satisfaction plan.
When Focus Groups Aren't Appropriate
Many times a focus group can be very helpful but there are some instances in which they are not appropriate. You should never conduct a focus group when confidential information is needed to gather the necessary data. Anything to do with a customer's personal finance or personal care would be a good example of when a focus group isn't appropriate. Gathering information for HR issues within your company should be conducted through an anonymous means.
There are means other than a focus group that you can use to gather the data and information that you need without making anyone feel uncomfortable. You can do in home or in office visits to help see how customers or clients use your product and how it might be improved for them personally. You can also use in depth email surveys that are able to remain anonymous and can be used to gather the necessary information.
Source: http://www.focusservices.com/when-focus-groups-should-and-shouldnt-be-used-to-improve-customer-experience/
Publish Date: January 18, 2016 5:00 AM
---
Often times when companies are making the decision to outsource, they are only looking at how it can decrease their costs. It is important to consider what level of customer service you are likely to achieve through outsourcing. In my opinion, this is more important than what the costs will be. In some situations it could be worth spending more money to ensure that a third party outsourcer helps provide greater levels of customer service. There are a many factors to take into consideration when deciding whether or not to outsource, and in this post you will read about just a few.
Training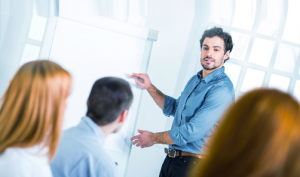 One of the factors we will discuss in this post is training. It is important to consider how complex your processes are before deciding to outsource or before deciding on an outsourcing partner. If your processes are fairly simple and highly scripted, then it shouldn't be too difficult for an outsourcing partner to train its agents so that your campaign achieves high levels of customer service and satisfaction.
If your campaign is rather complex and requires agents to think on their feet, then you will want to be assured that your third party outsourcing partner can train their employees to handle your campaign correctly. Sometimes these trainings will be longer in duration and will also require more skilled contact center agents. Ask your potential partners to see campaigns similar to yours that they have handled in the past. Select a partner that can help you instill your preferred behaviors in their agents.
Customers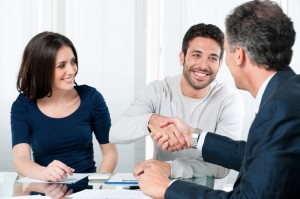 Another factor that is often overlooked when making outsourcing based decisions is the customer. It is important to know what kind of experience your customers desire and expect. Many times companies opt for a specific outsourcing partner that will save them the most money, but in the long run they end up losing customers. It is common knowledge that when you lose customers, you lose money.
At the end of the day it is important to remember that every contact center campaign is different for every company. While there are many factors to look into, I believe the two we talked about in this post are often overlooked. Know how easy it will be to implement your campaign with a new outsourcing partner, and especially know what your customers expect from your contact center. By doing this, the decision to outsource can be made correctly.
Source: http://www.focusservices.com/when-does-outsourcing-affect-customer-service/
Publish Date: January 11, 2016 5:00 AM
---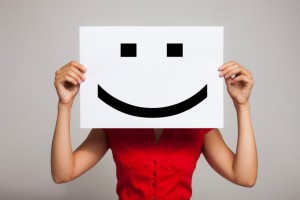 One of the largest obstacles facing contact centers is the task of providing continuous customer satisfaction. It can seem like an impossible task because we know most people dread speaking with contact centers. Keep reading to discover three suggestions for producing continuous customer satisfaction.
Create a Fluid and Hassle-free Customer Experience

The most important aspect of consideration when creating continuous customer satisfaction is the ability to create a user-friendly experience. Achieving customer loyalty is many times achieved through creating a pleasant customer experience over and over again. Many steps need to be taken to ensure a pleasant customer experience and many times it comes down to making sure no customer goes unnoticed. Using a solid CRM system will help your agents create the feeling that the customer hasn't been forgotten. Every part of the contact center must be functioning effectively to ensure proper customer satisfaction.

Utilize Proper Personnel to Create Teams

This second suggestion should go without say but at the end of the day there are many contact centers making the mistake of personnel placement. Many times within contact center operations, there is a thought that it really doesn't matter who is placed in leadership and management roles. However, this is not the case. One person can make the difference within any given contact center. To create efficient teams and a contact center that produces continuous customer satisfaction, you must appoint the right people to lead and develop your teams.
Promote employees that know all protocol and processes, and those that are more than comfortable with the current tools and technology being used. These leaders need to be comfortable with change and be willing to always instill a positive attitude in their teams.
Take Action Using Real-Time Analytics

In today's contact center, real-time stats and analytics are available through contact center reporting tools. Utilizing real-time reporting tools enables leadership within a contact center to be proactive instead of reactive. The analytics must be used to create a stress free experience for the customer. Using analytics, leadership can determine the correct processes and approaches to serving the customer. When analytics are used effectively, customer satisfaction will sky rocket.
When all is said and done, these three simple suggestions can create a dramatic improvement in your contact center. These improvements will result in continuous customer satisfaction and create loyal customers. Creating a tested and true process while using the correct personnel and the correct data, will improve contact centers.
Source: http://www.focusservices.com/three-suggestions-to-produce-continuous-customer-satisfaction/
Publish Date: January 4, 2016 5:00 AM
---
This time of year many of us are stuck dealing with overcrowded and understaffed stores. A large number of us will have to deal with poor customer service. Sometimes it is almost comical how poorly one can be treated. Take a look at this compilation of customer service fails and give yourself a good laugh.
We hope you have a happy holiday season! Thanks for reading!
Source: http://www.focusservices.com/customer-service-fails-2/
Publish Date: December 22, 2015 5:00 AM
---
Benchmarking is a necessary practice in any type of business or organization and should be practiced whenever possible. There are many different situations and areas of business that can, and should, be benchmarked. Why not discover the best practices for your business if you have the chance to do so? Nobody owns or runs a perfect or flawless company. There is no reason to be content when there is always room for growth and improvement. Here are 5 advantages provided through benchmarking your customer support:
1. Discover Best Practices
By outsourcing your customer support to multiple companies or by simply benchmarking your in house customer support by employing a 3rd party partner to help you discover best practices concerning your campaign. When your campaign is attacked from multiple areas, you receive distinct ideas and suggestions on improving your support. Benchmarking helps you find not only best practices, but best technology as well.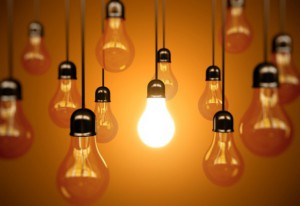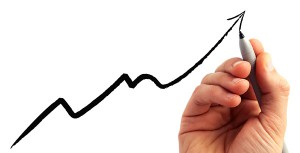 2. Creates a Culture of Continuous Improvement
Benchmarking will help create a culture that is never satisfied. If those who work at your company see that they are being benchmarked, they will continue to do their best to outperform others. This culture will result in constant improvement from all areas. Instilling this culture in your company will create growth and improvement at fascinating rates.
3. Helps Create and Maintain Competitiveness
Through benchmarking, your in house employees will begin to compete against your 3rd party partner. I don't have to tell you how this will have a positive impact in the performance of your in house team. Not only will it light a fire under your in house team, but it will light that same fire under your partner's team, resulting in positive performance from them as well. This spirit of competition will insure you that you are getting the best effort from all angles.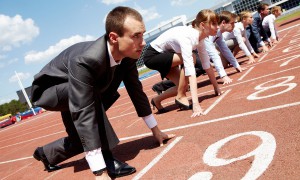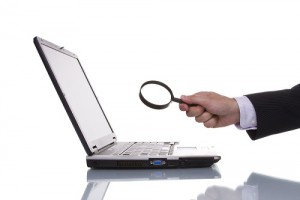 4. Creates New Sources of Information
Companies that don't utilize benchmarking have a harder time gathering information on what doesn't work, and more importantly, what does work. By having multiple sources doing the same work, you are able to gather new information from multiple places. These different ideas and perspectives can open up a whole new world of customer support.
5. All Partners Improve (Speeding up the Overall Process)
All those involved in the benchmarking process can take what others have learned and use it to their advantage. The multiple sources of information not only helps your company as a whole but it helps each individual party working on your campaign. All involved parties are able to progress at amazing speed, which increases the overall improvement of your company's campaign greatly.
Take this article into consideration if you are thinking of benchmarking your current process. Use partners to create that competitive edge within your company and to see the overall success of your customer support process increase at a pleasantly surprising rate.
Source: http://www.focusservices.com/benchmarking-is-essential-for-customer-support-success/
Publish Date: December 15, 2015 5:00 AM