Best Practices for Agent Training - Focus Services, Inc. - ContactCenterWorld.com Blog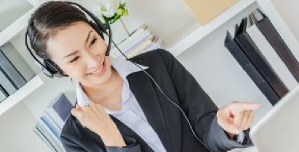 In this weeks blog post we will discuss best practices in agent training. There are many theories and beliefs on how to best train contact center agents. Continue reading to learn just a few of the better techniques.
Always be looking to improve your training processes
The first tip to improve your training process should go without say but we will briefly mention it anyways. If you feel that your training processes are perfect or that there isn't much room for improvement then you most likely have a big problem. There is always something that can be improved upon.
Give options during training
When training new employees it is important that they feel empowered. Give them the options to learn in teams or as individuals. Allow them to explain to you how they would solve a certain problem before you start explaining. Give them the options to listen to live phone calls and even take live phone calls if they feel comfortable enough. At the end of the day your new employees will feel more involved and learn at a faster pace.
Keep the training material simple
It is important to remember that when we are teaching new employees about a subject, we need to keep the material simple. New employees only need to be trained on the information that directly relates to them in their new position with your company. It is easy for trainers to teach too much about the subject at hand.
Always enforce company rules during training
Many times during training, companies want their newest employees to enjoy being there. For this reason, we sometimes see trainers that are lenient with company rules during training. This doesn't help the new employee because when it is time for this employee to step into their new role, they aren't happy with the rules that are being upheld. This will hurt company culture and morale.
Make training a team effort
Even though trainers are tasked with training new employees, all roles within the company should help develop the training programs and know them well. Even fairly new employees could provide helpful insight into improving the training process. Allow supervisors and leadership to share real-life experiences and situations that may arise in the work place. Involving all employees in the training process can dramatically improve the process.
In conclusion, there are many different approaches that can be taken concerning training. Follow some of these simple suggestions and you will see a noticeable improvement to your own training process. Always remember that the most important thing to improving your processes is realizing that there is always something that can be improved.
Source: http://www.focusservices.com/best-practices-for-agent-training/
Publish Date: February 22, 2016 5:00 AM
---
PREMIUM

HigherGround, Inc.
(VIEW OUR PAGE)

HigherGround develops data collection, information storage, and interaction analytics solutions that easily transform data into actionable intelligence, enabling operational optimization, enhanced per...

(view more)

PREMIUM

Future Gen International Pte Ltd
(VIEW OUR PAGE)

Outsourcing provider of English Call Centre services, Audio Transcriptions, Big Data ETL (Extract, Transform, Load) , Big Data Visualization, Big Data Predictive Model Generation

PREMIUM

ConceptCall
(VIEW OUR PAGE)

Аутсорсинговый контакт-центр ConceptCall| КонцептКолл специализируется на исходящем и входящем телемаркетинге: мы предоставляем услуги по осуществлению холодных звонков и продажи по телефону, проводим...

(view more)
---

View more from
Focus Services, Inc.
Recent Blog Posts:
| | |
| --- | --- |
| 5 ways to save $276,000 in Call Center Costs | July 25, 2016 5:00 AM |
| Best Practices for Agent Training | February 22, 2016 5:00 AM |
| Why Training Should be Called Culture Building | February 15, 2016 5:00 AM |
| What Metrics do Executives Care About? | February 8, 2016 5:00 AM |
| What Does Outstanding Customer Service Mean? | February 1, 2016 5:00 AM |
| How to Win Millennials Through Customer Experience | January 25, 2016 5:00 AM |
| When Focus Groups Should (and shouldn't) be Used to Improve Customer Experience | January 18, 2016 5:00 AM |
| When Does Outsourcing Affect Customer Service? | January 11, 2016 5:00 AM |
| Three Suggestions to Produce Continuous Customer Satisfaction | January 4, 2016 5:00 AM |
| Customer Service Fails | December 22, 2015 5:00 AM |