When Does Outsourcing Affect Customer Service? - Focus Services, Inc. - ContactCenterWorld.com Blog
Often times when companies are making the decision to outsource, they are only looking at how it can decrease their costs. It is important to consider what level of customer service you are likely to achieve through outsourcing. In my opinion, this is more important than what the costs will be. In some situations it could be worth spending more money to ensure that a third party outsourcer helps provide greater levels of customer service. There are a many factors to take into consideration when deciding whether or not to outsource, and in this post you will read about just a few.
Training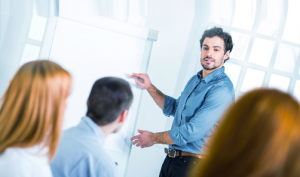 One of the factors we will discuss in this post is training. It is important to consider how complex your processes are before deciding to outsource or before deciding on an outsourcing partner. If your processes are fairly simple and highly scripted, then it shouldn't be too difficult for an outsourcing partner to train its agents so that your campaign achieves high levels of customer service and satisfaction.
If your campaign is rather complex and requires agents to think on their feet, then you will want to be assured that your third party outsourcing partner can train their employees to handle your campaign correctly. Sometimes these trainings will be longer in duration and will also require more skilled contact center agents. Ask your potential partners to see campaigns similar to yours that they have handled in the past. Select a partner that can help you instill your preferred behaviors in their agents.
Customers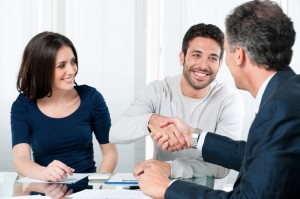 Another factor that is often overlooked when making outsourcing based decisions is the customer. It is important to know what kind of experience your customers desire and expect. Many times companies opt for a specific outsourcing partner that will save them the most money, but in the long run they end up losing customers. It is common knowledge that when you lose customers, you lose money.
At the end of the day it is important to remember that every contact center campaign is different for every company. While there are many factors to look into, I believe the two we talked about in this post are often overlooked. Know how easy it will be to implement your campaign with a new outsourcing partner, and especially know what your customers expect from your contact center. By doing this, the decision to outsource can be made correctly.
Source: http://www.focusservices.com/when-does-outsourcing-affect-customer-service/
Publish Date: January 11, 2016 5:00 AM
---
PREMIUM

CTI Software
(VIEW OUR PAGE)

CTI Software is the creator of custom application called Davos, which complements the telephone client solutions with intelligent features such as automated call attendant, call recording and archivin...

(view more)

PREMIUM

HigherGround, Inc.
(VIEW OUR PAGE)

HigherGround develops data collection, information storage, and interaction analytics solutions that easily transform data into actionable intelligence, enabling operational optimization, enhanced per...

(view more)

PREMIUM

Avizent Ltd
(VIEW OUR PAGE)

Advanced AI technology and Natural Language Processing delivered to clients in the Cloud that harnesses both voice and digital conversations. The focus is on building an environment where intelligent ...

(view more)
---

View more from
Focus Services, Inc.
Recent Blog Posts:
| | |
| --- | --- |
| 5 ways to save $276,000 in Call Center Costs | July 25, 2016 5:00 AM |
| Best Practices for Agent Training | February 22, 2016 5:00 AM |
| Why Training Should be Called Culture Building | February 15, 2016 5:00 AM |
| What Metrics do Executives Care About? | February 8, 2016 5:00 AM |
| What Does Outstanding Customer Service Mean? | February 1, 2016 5:00 AM |
| How to Win Millennials Through Customer Experience | January 25, 2016 5:00 AM |
| When Focus Groups Should (and shouldn't) be Used to Improve Customer Experience | January 18, 2016 5:00 AM |
| When Does Outsourcing Affect Customer Service? | January 11, 2016 5:00 AM |
| Three Suggestions to Produce Continuous Customer Satisfaction | January 4, 2016 5:00 AM |
| Customer Service Fails | December 22, 2015 5:00 AM |