When Focus Groups Should (and shouldn't) be Used to Improve Customer Experience - Focus Services, Inc. - ContactCenterWorld.com Blog
Are focus groups really that helpful? This is a question that has been asked by many with few answers. The ultimate goal with focus groups is to improve upon your processes while also improving the customer's experience. In this post we will analyze when focus groups are useful and when they are not.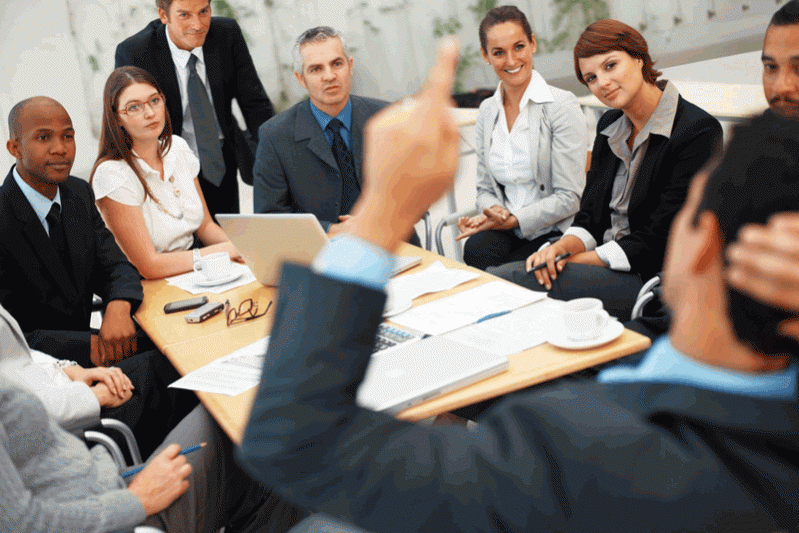 Effective Focus Group Situations.
One of the obvious situations where you would use a focus group is that of releasing a new product or feature. From this you can gain insight on how your customer might accept the new product. This also helps you to discover what a customer might be looking for in the product that isn't already offered. You can also use focus groups to help put the final touches on a product before you release that product. Gain valuable insight and be proactive instead of reactive when it comes to developing your product strategy.
These groups can also be used when testing out a new branding message. Use the group to see how a new approach is received and get input on what could be done better to make the messaging more effective. This information can provide your marketing and advertising teams with the valuable information they need to create better branding strategies.
Using all of the information that is gathered from these focus groups can help you to create a perfect strategy for your product. Included in this strategy, is your customer service plan. By gathering useful information through focus groups you will better know how to serve your customers and meet their needs. Focus groups can be very helpful when developing a customer satisfaction plan.
When Focus Groups Aren't Appropriate
Many times a focus group can be very helpful but there are some instances in which they are not appropriate. You should never conduct a focus group when confidential information is needed to gather the necessary data. Anything to do with a customer's personal finance or personal care would be a good example of when a focus group isn't appropriate. Gathering information for HR issues within your company should be conducted through an anonymous means.
There are means other than a focus group that you can use to gather the data and information that you need without making anyone feel uncomfortable. You can do in home or in office visits to help see how customers or clients use your product and how it might be improved for them personally. You can also use in depth email surveys that are able to remain anonymous and can be used to gather the necessary information.
Source: http://www.focusservices.com/when-focus-groups-should-and-shouldnt-be-used-to-improve-customer-experience/
Publish Date: January 18, 2016 5:00 AM
---
PREMIUM

ConceptCall
(VIEW OUR PAGE)

Аутсорсинговый контакт-центр ConceptCall| КонцептКолл специализируется на исходящем и входящем телемаркетинге: мы предоставляем услуги по осуществлению холодных звонков и продажи по телефону, проводим...

(view more)

PREMIUM

CTI Software
(VIEW OUR PAGE)

CTI Software is the creator of custom application called Davos, which complements the telephone client solutions with intelligent features such as automated call attendant, call recording and archivin...

(view more)

PREMIUM

Future Gen International Pte Ltd
(VIEW OUR PAGE)

Outsourcing provider of English Call Centre services, Audio Transcriptions, Big Data ETL (Extract, Transform, Load) , Big Data Visualization, Big Data Predictive Model Generation
---

View more from
Focus Services, Inc.
Recent Blog Posts:
| | |
| --- | --- |
| 5 ways to save $276,000 in Call Center Costs | July 25, 2016 5:00 AM |
| Best Practices for Agent Training | February 22, 2016 5:00 AM |
| Why Training Should be Called Culture Building | February 15, 2016 5:00 AM |
| What Metrics do Executives Care About? | February 8, 2016 5:00 AM |
| What Does Outstanding Customer Service Mean? | February 1, 2016 5:00 AM |
| How to Win Millennials Through Customer Experience | January 25, 2016 5:00 AM |
| When Focus Groups Should (and shouldn't) be Used to Improve Customer Experience | January 18, 2016 5:00 AM |
| When Does Outsourcing Affect Customer Service? | January 11, 2016 5:00 AM |
| Three Suggestions to Produce Continuous Customer Satisfaction | January 4, 2016 5:00 AM |
| Customer Service Fails | December 22, 2015 5:00 AM |