Three Suggestions to Produce Continuous Customer Satisfaction - Focus Services, Inc. - ContactCenterWorld.com Blog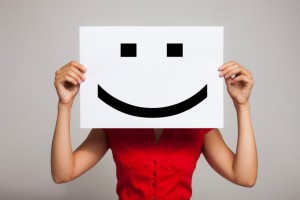 One of the largest obstacles facing contact centers is the task of providing continuous customer satisfaction. It can seem like an impossible task because we know most people dread speaking with contact centers. Keep reading to discover three suggestions for producing continuous customer satisfaction.
Create a Fluid and Hassle-free Customer Experience

The most important aspect of consideration when creating continuous customer satisfaction is the ability to create a user-friendly experience. Achieving customer loyalty is many times achieved through creating a pleasant customer experience over and over again. Many steps need to be taken to ensure a pleasant customer experience and many times it comes down to making sure no customer goes unnoticed. Using a solid CRM system will help your agents create the feeling that the customer hasn't been forgotten. Every part of the contact center must be functioning effectively to ensure proper customer satisfaction.

Utilize Proper Personnel to Create Teams

This second suggestion should go without say but at the end of the day there are many contact centers making the mistake of personnel placement. Many times within contact center operations, there is a thought that it really doesn't matter who is placed in leadership and management roles. However, this is not the case. One person can make the difference within any given contact center. To create efficient teams and a contact center that produces continuous customer satisfaction, you must appoint the right people to lead and develop your teams.
Promote employees that know all protocol and processes, and those that are more than comfortable with the current tools and technology being used. These leaders need to be comfortable with change and be willing to always instill a positive attitude in their teams.
Take Action Using Real-Time Analytics

In today's contact center, real-time stats and analytics are available through contact center reporting tools. Utilizing real-time reporting tools enables leadership within a contact center to be proactive instead of reactive. The analytics must be used to create a stress free experience for the customer. Using analytics, leadership can determine the correct processes and approaches to serving the customer. When analytics are used effectively, customer satisfaction will sky rocket.
When all is said and done, these three simple suggestions can create a dramatic improvement in your contact center. These improvements will result in continuous customer satisfaction and create loyal customers. Creating a tested and true process while using the correct personnel and the correct data, will improve contact centers.
Source: http://www.focusservices.com/three-suggestions-to-produce-continuous-customer-satisfaction/
Publish Date: January 4, 2016 5:00 AM
---
PREMIUM

ConceptCall
(VIEW OUR PAGE)

Аутсорсинговый контакт-центр ConceptCall| КонцептКолл специализируется на исходящем и входящем телемаркетинге: мы предоставляем услуги по осуществлению холодных звонков и продажи по телефону, проводим...

(view more)

PREMIUM

Avizent Ltd
(VIEW OUR PAGE)

Advanced AI technology and Natural Language Processing delivered to clients in the Cloud that harnesses both voice and digital conversations. The focus is on building an environment where intelligent ...

(view more)

PREMIUM

Future Gen International Pte Ltd
(VIEW OUR PAGE)

Outsourcing provider of English Call Centre services, Audio Transcriptions, Big Data ETL (Extract, Transform, Load) , Big Data Visualization, Big Data Predictive Model Generation
---

View more from
Focus Services, Inc.
Recent Blog Posts:
| | |
| --- | --- |
| 5 ways to save $276,000 in Call Center Costs | July 25, 2016 5:00 AM |
| Best Practices for Agent Training | February 22, 2016 5:00 AM |
| Why Training Should be Called Culture Building | February 15, 2016 5:00 AM |
| What Metrics do Executives Care About? | February 8, 2016 5:00 AM |
| What Does Outstanding Customer Service Mean? | February 1, 2016 5:00 AM |
| How to Win Millennials Through Customer Experience | January 25, 2016 5:00 AM |
| When Focus Groups Should (and shouldn't) be Used to Improve Customer Experience | January 18, 2016 5:00 AM |
| When Does Outsourcing Affect Customer Service? | January 11, 2016 5:00 AM |
| Three Suggestions to Produce Continuous Customer Satisfaction | January 4, 2016 5:00 AM |
| Customer Service Fails | December 22, 2015 5:00 AM |