Why Training Should be Called Culture Building - Focus Services, Inc. - ContactCenterWorld.com Blog
Training is obviously the most important step for any newly hired employee. Training can set the whole stage for how productive and efficient an employee will be from day one. Company culture is established through actions and it is important for a new employee to see a positive example of company culture on day one. Many times we believe the initial formal training is where the majority of training takes place but this is not true.
Formal training is where the culture desperately needs to be instilled in the employee. Only about one tenth of the employees overall training will take place in the formal training setting. During the formal training setting all new employees should understand the company's culture and how they will play a vital part in sustaining and upholding that culture personally.
A larger part of training will come from direct supervisors or from those in a leadership role. For this reason it is very important to make sure that all the employees placed in leadership positions have a solid understanding of policies and procedures. It is also very important to have leadership that will be living examples of your company's culture. This will help newer employees to continue embracing the company culture.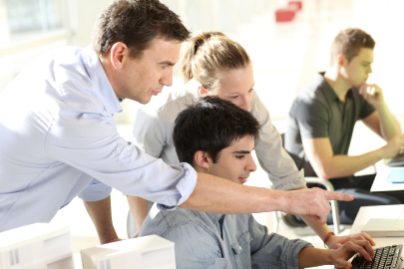 The largest part of training will come from informal sources. In the contact center space, many times our employees have access to large online databases where they can go to receive answers to their questions. The largest part of training happens through reading and practice within the call center. One of the biggest challenges faced when training through databases is discovering a way to instill culture through written directions. Find a way to help your employee see why rules, regulations, policies, and procedures are in accordance with the company's culture. When employees realize that everything they do is contributing to a positive company culture, they will buy in.
Source: http://www.focusservices.com/why-training-should-be-called-culture-building/
Publish Date: February 15, 2016 5:00 AM
---
PREMIUM

ConceptCall
(VIEW OUR PAGE)

Аутсорсинговый контакт-центр ConceptCall| КонцептКолл специализируется на исходящем и входящем телемаркетинге: мы предоставляем услуги по осуществлению холодных звонков и продажи по телефону, проводим...

(view more)

PREMIUM

Future Gen International Pte Ltd
(VIEW OUR PAGE)

Outsourcing provider of English Call Centre services, Audio Transcriptions, Big Data ETL (Extract, Transform, Load) , Big Data Visualization, Big Data Predictive Model Generation

PREMIUM

HigherGround, Inc.
(VIEW OUR PAGE)

HigherGround develops data collection, information storage, and interaction analytics solutions that easily transform data into actionable intelligence, enabling operational optimization, enhanced per...

(view more)
---

View more from
Focus Services, Inc.
Recent Blog Posts:
| | |
| --- | --- |
| 5 ways to save $276,000 in Call Center Costs | July 25, 2016 5:00 AM |
| Best Practices for Agent Training | February 22, 2016 5:00 AM |
| Why Training Should be Called Culture Building | February 15, 2016 5:00 AM |
| What Metrics do Executives Care About? | February 8, 2016 5:00 AM |
| What Does Outstanding Customer Service Mean? | February 1, 2016 5:00 AM |
| How to Win Millennials Through Customer Experience | January 25, 2016 5:00 AM |
| When Focus Groups Should (and shouldn't) be Used to Improve Customer Experience | January 18, 2016 5:00 AM |
| When Does Outsourcing Affect Customer Service? | January 11, 2016 5:00 AM |
| Three Suggestions to Produce Continuous Customer Satisfaction | January 4, 2016 5:00 AM |
| Customer Service Fails | December 22, 2015 5:00 AM |