Foehn - ContactCenterWorld.com Blog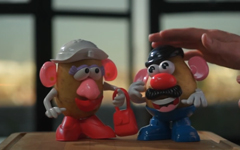 Until recently there was no application that would allow call centres to link voice recordings to tickets. The result on probably gazillions of occasions has been a heated discrepancy between customers and call centre agents. You know the scenario…"But I ordered a potato, not a tomato!"
These 'lost in translation' scenarios have been commonplace for many years because inbound and outbound calls could not be connected to tickets.
Well I'm pleased to say that we've cracked it. Call centres and help desks have been improved in so many ways in recent times and Zendesk's customer service platform is a prime example of how customer service departments around the world can improve the experiences of their users.
Our unique application is called Rekord, cloud based computer telephony integration that enhances even more the Zendesk multi-channel offering. Rekord enables contact centres to link voice recordings easily and seamlessly to Zendesk tickets. This approach gives the agent control over the integration from either the application panel within Zendesk or alternatively control through the phone handset providing a seamless user experience.
Rekord is platform agnostic, compatible with all PBXs, and removes any need for the development of plugins and PBX updates. As well as cutting support overheads, Rekord scales to the requirements of contact centres and help desks. Rekord is 100% cloud based so no capital outlay either.
This solution is unique to Foehn and offers call centres and customers alike many benefits. As a company continues to use its own PBX infrastructure, it retains the reporting functionality, routing, call transfer, MIS, capabilities for the business. It adds unique value to customer service functions by linking voice recordings with Zendesk tickets and improving recorded information of customer enquiries.
Organisations can also lower their compliance costs, saving time, money and other resources because compliance is quicker and tighter. There are a host of other features too.
And for call centre and help desk users, the upshot is that with Rekord, if you order a potato by phone, there is much higher chance that you'll receive a potato…not a tomato!
Source: https://www.foehn.co.uk/resource-hub/blog-article/rekord-end-confusion-between-call-centre-agents-an/
Publish Date: March 26, 2014 5:00 AM
---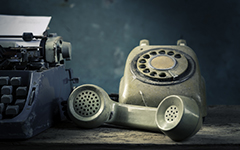 For many people the turn of the year represents an opportunity for change. I have several friends who have meticulously planned out their New Year resolutions, steadfastly prepared to give up (temporarily for many) some of life's little pleasures, particularly following the over indulgences of Christmas. For others it's a time just to take stock, review their lot and look forward.
Most individuals naturally think this way, but of course businesses do as well, albeit to improve performance rather than worrying about the waistline. Year End, take stock, review performance, plan ahead. Some companies do this as a matter of course on the calendar and others will make changes when they feel it's right to do so, regardless of the time of the year.
But as I've said before, usually there is a tipping point.
Foehn customer, Chapter Eight, is a software development house specialising in providing ecommerce platforms, strategic consultancy, web application design and infrastructure services.
When Chapter Eight was coming to the end of a £3k telephony maintenance contract on its outdated Mitel phone system, the company decided to look at other options and was interested in what open source and Asterisk could do for the business.
Its Mitel system had limited functionality and was causing unwanted issues. For example, call recording was problematic. Chapter Eight had to have BT lines and the call recording was on a PC that had to run on Windows XP.
Also, the company had moved to brand new offices in Leeds City Centre with excellent Internet connectivity and Managing Director, Mario Thomas, decided that all key office IT infrastructure would be hosted off-site to increase resilience and offer alternative disaster recovery options.
"Because we work in software ourselves, our view on these things is that nothing is impossible," Mario explains. "Traditional telephony suppliers would simply suck in air through their teeth like bogus plumbers – we wanted a telecoms solution that would be of significant benefit to our business and customers."
Mario did some research and it was obvious there was a viable alternative, one that would provide many more features at a lower cost. Being a 'techy' himself, Mario decided to "dabble with it" on his home telecoms network and liked what he saw. It provided the confidence to look for a hosted telephony supplier for Chapter Eight.
Mario says that Chapter Eight selected Foehn because we knew the space very well and we could be relied upon to provide a telephony system that would really benefit their business.
The Asterisk system provided by Foehn includes 28 extensions, 12 hard phones and several softphones, with plans to add more hard phones shortly. Mario tells us too that they have "some more exotic programming coming" our way in 2014 to support our new off-site out of hours' team.
For Chapter Eight, Foehn's system does everything the Mitel system did and a whole lot more. Call routing is no longer a problem and Chapter Eight can configure changes promptly themselves. They can also record calls easily, which is important for their PCI compliance. And to top if off, their telecoms costs have reduced by as much as 50%."
Now that's what you call out with the old and in with the new.
For further information about Chapter Eight, visit: www.chaptereight.com
Source: https://www.foehn.co.uk/resource-hub/blog-article/out-old-new/
Publish Date: March 26, 2014 5:00 AM
---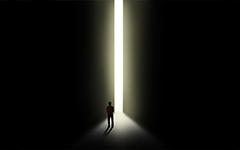 The recession, combined with greater acceptance of open source, means that an upturn in the economy in 2014 will see even more businesses adopting open source systems
With signs of economic recovery showing, many businesses will be looking at 2014 as a year when their fortunes could be back on the up. I say could because UK plc is still undoubtedly in a fragile financial situation, but certain monetary indicators suggest that after five years of turmoil, companies can again focus on growth rather than cutbacks.
As with any period of retrenchment, business managers have to think more sharply about their decisions – what they cut back and what they invest in. It's much easier in a period of growth to stick with what you have and know.
The paradox with times of economic difficulty is that real innovation seems to happen even faster – there is no choice but to look at alternative ways of doing things. What's interesting about these periods of rapid innovation is that there are certain common attributes.
For example, fast cycles of innovation and the concentrated and continuous search for improvements on concepts and designs. There is also a feeling of absolute necessity. With acute problems, such as reduced cash flow, there is a stronger need to change how things might otherwise be done. And cooperation between individuals and organisations also increases notably; bureaucracy is pushed aside as it is viewed as a barrier to fast progress. This is often facilitated through openness, sharing ideas and greater collaboration.
Looking at these attributes (and there are many more besides), there are strong parallels to be drawn with how the open source community functions daily. There is a constant drive for improvements, problems can be identified and resolved swiftly and there is also cooperation among the many.
In 2013, more companies started paying closer attention to open source IT and telephony because it was the right time for them to do so. In some cases, businesses decided to review their existing operations because they wanted to save costs, protect their margins and reduce inefficiencies. Others decided on the basis that they felt they could do more because open source provides them with flexibility and openness that doesn't come with proprietary systems and vendors.
I believe this trend will continue in 2014 for two main reasons:
Firstly, many businesses have had to face challenging economic times in recent years and this has given them the impetus to go out and search for alternative ways of running their operations and conducting business. Open source has become a natural choice for many companies, as well as public sector and non-profit organisations, partly because of the need for them to unearth other options, but also because the business case is well proven.
Secondly, with an upturn on the horizon, companies will be looking at growth rather than consolidation for the first time in a long time; and with expansion comes the need for investment in resources, including people and of course the infrastructure and systems that support them, such as computing and telephony.
For a long time, open source has been seen as a bit geeky and something that cannot and should not be taken seriously by the masses. Not only has its time come, for the reasons outlined above, 2014 will prove to be the year when widespread adoption really takes off.
Source: https://www.foehn.co.uk/resource-hub/blog-article/when-purse-strings-are-tight-people-think-more-ope/
Publish Date: March 26, 2014 5:00 AM
---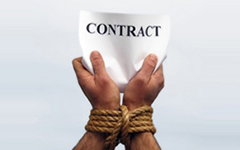 The UK communications regulator Ofcom announced recently that small businesses – as well as consumers – will be able to terminate their new landline, broadband or mobile contracts if their supplier decides to raise prices mid-contract.
Ofcom said that customers of telcos will be allowed to exit their contract without a penalty and should be given at least one month's notice if their provider is going to change its monthly fees. The legislation also states that any changes to contract terms, pricing or otherwise, must also be communicated clearly and transparently.
Since its deregulation in 1996, the UK telecoms market has become highly competitive and it is understandable that customers will and should look for the deal that's right for them. If they feel that they can get the same or maybe an even better service from an alternative supplier, then that's their prerogative, especially under these new rules.
However, I doubt that this Ofcom announcement will have businesses hopping continuously from one provider to the next on a frequent basis. The telecoms market is price sensitive and this move by the regulator will have some businesses considering a move away from their present supplier if prices are unreasonably hiked, but other factors come into play, such as features and customer service.
If a telecoms provider is providing a terrific service, then that may be an even more important consideration for customers than price alone. If a small business values its telecoms supplier and understands why prices are being raised, then in all likelihood there should be no reason to switch continuously just to get a cheaper deal.
Conversely, an unreasonable price hike may just be the trigger for a company to reconsider its supplier. Is there a better alternative – a provider offering more features, better service for the same or even less cost?
The grey area has always been price increases where there is no transparency. Some telecoms companies have raised their prices mid-term and customers have had no clear visibility of that change. Throw in a degree of inertia and it is understandable why some companies have remained with their incumbent supplier, despite the under-the-carpet price alteration.
Hopefully what this move by Ofcom will do is help to weed out the providers that are less than transparent with their customers and honest suppliers providing good value and great service will benefit.
Source: https://www.foehn.co.uk/resource-hub/blog-article/mid-term-contract-hikers/
Publish Date: March 26, 2014 5:00 AM
---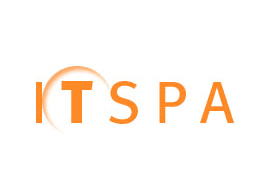 We're delighted and proud to announce that Foehn has been selected as a finalist in not just one but two categories of the Internet Telephony Service Providers' Association Awards 2014.
We're up for Best Business Internet Telephony Service Provider (Small Enterprise) and Best Business Internet Telephony Service Provider (Medium Enterprise).
The company winning the Best Business ITSP (Small Enterprise) category must provide the "best all round voice service to start ups and small businesses, demonstrating impressive business performance, innovation and customer service."
Foehn prides itself on serving small size business customers with the same innovation, expertise and levels of customer service that it offers to larger enterprises.
The company winning the Best Business ITSP (Medium Enterprise) category must provide the "best all round voice service to medium size businesses, offering a good selection of business features, including multiple telephone numbers, call queuing, as well as support for remote workers."
Innovation is at the heart of these awards and we're especially excited that the judges will have seen for the first time our unique application, Rekord – cloud based computer telephony integration that further enhances the Zendesk multi-channel offering. Rekord enables contact centres to link voice recordings seamlessly to Zendesk tickets.
Rafael Cortes, Marketing Director of Foehn commented: "The Foehn team is passionate about open source telephony and we are proud of our new innovations which really add true value to small and medium sized enterprises. We are very pleased to be recognised by ITSPA and delighted to have been selected as finalists at the awards this year."
Foehn is up against some stiff competition, but who knows?!
The ITPSA Awards ceremony takes place on the evening of Wednesday the 5th of March and we'll be there to pick up the award (if we win!) or congratulate the eventual victors.
Source: https://www.foehn.co.uk/resource-hub/blog-article/foehn-are-finalists-two-itspa-awards/
Publish Date: March 26, 2014 5:00 AM
---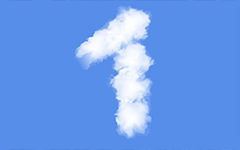 One thing that has always been a source of frustration for Foehn customers – and being completely candid, us as well – is that Asterisk doesn't allow for you to have several telephone clients registered to a single extensions at once. For the technical amongst us, you can only register a single SIP client per extension which means that if you have two extensions, say, one on your office desk and a softphone on your laptop, they're treated as separate by Asterisk.
This is fine for some people, but if you travel a lot, have more than one extension and phone calls are important to you and your business, it's a bit cumbersome and also bad for business if calls are having to hunt around to find you – the caller just has an extended ring duration.
The annoying thing is that most proprietary phone providers support multiple registrations and it's a given with systems such as Skype. Here at Foehn we do like a bit of intricate puzzle solving, so we decided to have a crack to see if we could resolve the problem and come up with a solution.
It wasn't easy, but we did it. What we did was to provide a front end Kamailio SIP proxy solution running on the same machine as our Asterisk deployments. This takes the registration requests from the phones and registers them to the Kamailio proxy. We then proxy the registration request onto the Asterisk server spoofing the registration details to be that of the proxy server. As such we can have multiple phones register under the extension, but Asterisk just sees it as the one. When Asterisk sends the call, it sends it to the Kamailio SIP proxy which is able to fork the call to the multiple registered extensions. There are a few side benefits of doing this as well, for example security is enhanced.
Now when our users travel on business they can simply register a softphone, or have a phone at their home ring as the same extension.
We now aim to offer our new solution as a packaged add on to existing customers, as well as including this as part of our standard solutions and expect there will be lots of companies out there who will be keen for this to be part of their telephony set up.
Source: https://www.foehn.co.uk/resource-hub/blog-article/why-have-two-numbers-when-you-can-have-one/
Publish Date: March 26, 2014 5:00 AM
---
People's Postcode Lottery is a postcode-based charity lottery. Following a pilot in North East England, the Lottery launched in Scotland in 2008 and now has customers across Great Britain. Its players have raised more than £23.2 million for good causes across the country.
To play, customers can sign up online at www.postcodelottery.co.uk or by calling 0808 1098765 and speaking to a member of the Customer Experience team. Using their postcode as their ticket, players can win prizes every day and a minimum of 20% of every £2 ticket goes to charity.
To support its sales and customer service teams in Edinburgh, People's Postcode Lottery has in place a modern, open source-based customer contact system that was developed by independent managed communications provider, Foehn.
"The phone system was outdated and certainly wasn't keeping up with the growing demands of the business," explains John Young, IT Operations Manager UK for People's Postcode Lottery. "The speed of growth also meant that solutions that originally worked well were now not suited for the modern business and the expectations of customers. For example, the office teams shared desk phones between six people and even transferring calls between individuals was cumbersome. It really was time for a change."
Not only were there practical issues but the phone system was costly too.
"We were paying out a considerable amount each month which is money that we could better use elsewhere," explains John. "We knew that with a more modern system in place, we could reduce this significantly and at the same time increase the functionality and features of the service."
Foehn, along with several other telephony providers, was invited by People's Postcode Lottery to submit proposals for a better solution.
John had previously used Asterisk, the open source telephony platform, and was therefore aware of its merits over 'traditional' PBX phone systems.
"We were aware of the stability of Asterisk and what it was able to offer us in terms of flexibility, development and future growth," says John. "Foehn was selected, not only because of the ideas they put forward, but because they have a good reputation for providing open source telephony solutions and support."
In October 2012, People's Postcode Lottery moved to a new location in Edinburgh in the heart of the city and Foehn started work on the new customer contact system – aspects of which needed to be completed within three days.
"It was a far from ideal situation because parts of our new office were literally being renovated at the same time as our new contact system was being established," says John. "We only had a short window in which to complete the build and Foehn had to develop an API so that we could connect easily to our CMS systems. Thankfully they had the system up and running from day one so that we could continue operating."
Foehn's solution was an Asterisk call centre system with an ISDN to SIP gateway, call recording capability, and Queuemetrics inbound and outbound call centre analysis, monitoring and reporting software.
As well as helping to reduce the running cost of People's Postcode Lottery's phone system significantly, Foehn's solution provided the organisation with a host of new features.
In December 2012, TV presenter Fiona Phillips became the face of People's Postcode Lottery in its new TV ads.
"With our new contact centre, we now have the capacity and capability to deal with large volumes of inbound calls responding to our TV campaigns," says John. "We also have features such as a callback page on our website so that our Customer Experience team members can contact customers at their convenience. Features like these enable us to ensure that we maximise sales opportunities and provide customers with an all round better service."
Although the new system has provided People's Postcode Lottery with scalability and advanced features, John says there is more to be added.
"We're very happy with what we have, but we are also now looking at other ways to use and enhance the system so that it supports the business even more," he explains.
Commenting on open source telephony and in particular Foehn's expertise and support, John concludes: "Asterisk provides us with a level of flexibility that you just don't get with other 'nailed down' systems. We now have the ability to add to it and we also have the capability to change things ourselves, which is important.
"Throughout this process, our colleagues at Foehn have been great, extremely knowledgeable, supportive and helpful."
Source: https://www.foehn.co.uk/resource-hub/blog-article/new-open-source-asterisk-solution-peoples-postcode/
Publish Date: March 26, 2014 5:00 AM
---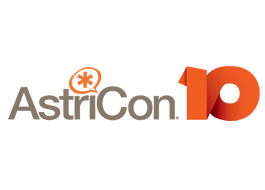 For the past few days I've been in Atlanta at AstricCon, the event for Asterisk developers, integrators, resellers and business users. It's in its tenth year and its aim is to raise awareness and knowledge of Asterisk.
AstriCon is a great gathering with an eclectic mix of individuals with all types of experiences and interests and from all sorts of backgrounds. People here are learning about trends in Asterisk use, the growing Asterisk ecosystem, the newest applications and a wide range of technical topics from Asterisk developers, users and others.
There is a lot of drive and energy surrounding both Asterisk and Switchvox and I'm pleased to report that the future looks very bright. I've met up with the premier US partners who extol the great community spirit that surrounds the whole Digium movement and it's great to feel so welcome and be part of this global family.
The overall sentiment is that the technologies we're working with are driving the future of real time communications and together we're building a rich framework of infrastructure components that will enable the services of the future.
A hot topic was the commercial solutions from Digium, their SMB PBX Switchvox, and their new phones that we're super excited about. Expect to see some fantastic developments in that space. Another particular hot topic has been Web RTC, making it easier for developers to embed communication solutions into the browser. I still have a feeling that there is yet to be a novel use case that will propel this into the mainstream, and in the meantime it's appeal is limited to the developer community.
Astricon concluded with a great keynote speech from Phil Edholm from PKE consulting. We dived down into some technical aspects, and heard from other prominent peers from around the world.
Source: https://www.foehn.co.uk/resource-hub/blog-article/longest-running-asterisk-event-its-ten-and-astricc/
Publish Date: March 26, 2014 5:00 AM
---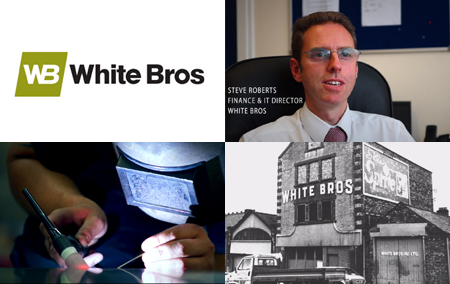 As word spreads and companies wake up to benefits of open source, many businesses are understandably keen to avoid becoming straight jacketed by proprietary suppliers with their own vested financial interests. But even with an open source framework such as Asterisk, some companies are still wary of becoming locked into vendors. This is why Foehn's approach continues to be one of openness and flexibility; dare we say, Foehn's flexible shades of grey!
A good example is White Bros, a company based in Newcastle upon Tyne, which for many years has supplied bespoke stainless steel plant for a very wide range of applications, from stainless steel conveyors and platforms to ice cream vats and isolators for the pharmaceutical sector.
White Bros had an old PBX in place and it was beginning to cause to many technical issues. If the power ever went down, for instance, the phone system would take some time to crank back into action, which was not good. And generally it was time for a telecoms shake-up as the company realized there were far more features and benefits to be had from a modern system.
Steve Roberts, Finance Director for White Bros, decided that things should change. As is the case with many financial directors these days, Steve had an interest – and responsibility within White Bros – for IT and telephony. Knowing a bit about open source, he was familiar with Asterisk and what it might offer. His Internet research confirmed in his own mind that Asterisk was the right route and decided to look for potential suppliers.
What he liked about Foehn is that we presented a "vanilla Asterisk approach", whereas some of the other suppliers offered pre-packaged Asterisk offerings that they had modified. Steve told us that he didn't want the White Bros tied into something and reliant on one provider.
For a company called White Bros, perhaps the bias towards the 'vanilla' approach offered by Foehn is understandable, but Steve's point is valid. Open source doesn't always mean that companies won't try and lock their customers in if they can. We think it's important to listen to what customers want and then deliver the solution around their needs.
Foehn's approach is, and always has been, to go in with a blank sheet, find out what their customers need, then devise the best solution for them, not for us.
Source: https://www.foehn.co.uk/resource-hub/blog-article/open-source-vanilla-approach-welds-deal-case-white/
Publish Date: March 26, 2014 5:00 AM
Industry Champion Award Leaderboard