Why have two numbers when you can have one? - Foehn - ContactCenterWorld.com Blog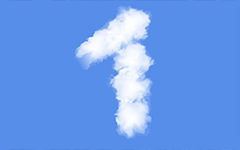 One thing that has always been a source of frustration for Foehn customers – and being completely candid, us as well – is that Asterisk doesn't allow for you to have several telephone clients registered to a single extensions at once. For the technical amongst us, you can only register a single SIP client per extension which means that if you have two extensions, say, one on your office desk and a softphone on your laptop, they're treated as separate by Asterisk.
This is fine for some people, but if you travel a lot, have more than one extension and phone calls are important to you and your business, it's a bit cumbersome and also bad for business if calls are having to hunt around to find you – the caller just has an extended ring duration.
The annoying thing is that most proprietary phone providers support multiple registrations and it's a given with systems such as Skype. Here at Foehn we do like a bit of intricate puzzle solving, so we decided to have a crack to see if we could resolve the problem and come up with a solution.
It wasn't easy, but we did it. What we did was to provide a front end Kamailio SIP proxy solution running on the same machine as our Asterisk deployments. This takes the registration requests from the phones and registers them to the Kamailio proxy. We then proxy the registration request onto the Asterisk server spoofing the registration details to be that of the proxy server. As such we can have multiple phones register under the extension, but Asterisk just sees it as the one. When Asterisk sends the call, it sends it to the Kamailio SIP proxy which is able to fork the call to the multiple registered extensions. There are a few side benefits of doing this as well, for example security is enhanced.
Now when our users travel on business they can simply register a softphone, or have a phone at their home ring as the same extension.
We now aim to offer our new solution as a packaged add on to existing customers, as well as including this as part of our standard solutions and expect there will be lots of companies out there who will be keen for this to be part of their telephony set up.
Source: https://www.foehn.co.uk/resource-hub/blog-article/why-have-two-numbers-when-you-can-have-one/
Publish Date: March 26, 2014 5:00 AM
---
PREMIUM

CTI Software
(VIEW OUR PAGE)

CTI Software is the creator of custom application called Davos, which complements the telephone client solutions with intelligent features such as automated call attendant, call recording and archivin...

(view more)

PREMIUM

HigherGround, Inc.
(VIEW OUR PAGE)

HigherGround develops data collection, information storage, and interaction analytics solutions that easily transform data into actionable intelligence, enabling operational optimization, enhanced per...

(view more)

PREMIUM

Future Gen International Pte Ltd
(VIEW OUR PAGE)

Outsourcing provider of English Call Centre services, Audio Transcriptions, Big Data ETL (Extract, Transform, Load) , Big Data Visualization, Big Data Predictive Model Generation
---

View more from
Foehn
Recent Blog Posts:
| | |
| --- | --- |
| Open Source vanilla approach welds the deal in the case of White Bros | March 26, 2014 5:00 AM |
| The longest running Asterisk event – it's ten and AstricConomical! | March 26, 2014 5:00 AM |
| New Open source Asterisk solution for The People's Postcode Lottery | March 26, 2014 5:00 AM |
| Why have two numbers when you can have one? | March 26, 2014 5:00 AM |
| Foehn are finalists - up for two ITSPA Awards | March 26, 2014 5:00 AM |
| Mid-term contract hikers may pay the price for poor practice | March 26, 2014 5:00 AM |
| When purse strings are tight, people think more openly | March 26, 2014 5:00 AM |
| Out with the old - in with the new | March 26, 2014 5:00 AM |
| For the Rekord - the end of confusion between call centre agents an... | March 26, 2014 5:00 AM |
Industry Champion Award Leaderboard