For the Rekord - the end of confusion between call centre agents an... - Foehn - ContactCenterWorld.com Blog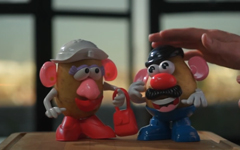 Until recently there was no application that would allow call centres to link voice recordings to tickets. The result on probably gazillions of occasions has been a heated discrepancy between customers and call centre agents. You know the scenario…"But I ordered a potato, not a tomato!"
These 'lost in translation' scenarios have been commonplace for many years because inbound and outbound calls could not be connected to tickets.
Well I'm pleased to say that we've cracked it. Call centres and help desks have been improved in so many ways in recent times and Zendesk's customer service platform is a prime example of how customer service departments around the world can improve the experiences of their users.
Our unique application is called Rekord, cloud based computer telephony integration that enhances even more the Zendesk multi-channel offering. Rekord enables contact centres to link voice recordings easily and seamlessly to Zendesk tickets. This approach gives the agent control over the integration from either the application panel within Zendesk or alternatively control through the phone handset providing a seamless user experience.
Rekord is platform agnostic, compatible with all PBXs, and removes any need for the development of plugins and PBX updates. As well as cutting support overheads, Rekord scales to the requirements of contact centres and help desks. Rekord is 100% cloud based so no capital outlay either.
This solution is unique to Foehn and offers call centres and customers alike many benefits. As a company continues to use its own PBX infrastructure, it retains the reporting functionality, routing, call transfer, MIS, capabilities for the business. It adds unique value to customer service functions by linking voice recordings with Zendesk tickets and improving recorded information of customer enquiries.
Organisations can also lower their compliance costs, saving time, money and other resources because compliance is quicker and tighter. There are a host of other features too.
And for call centre and help desk users, the upshot is that with Rekord, if you order a potato by phone, there is much higher chance that you'll receive a potato…not a tomato!
Source: https://www.foehn.co.uk/resource-hub/blog-article/rekord-end-confusion-between-call-centre-agents-an/
Publish Date: March 26, 2014 5:00 AM
---
PREMIUM

CTI Software
(VIEW OUR PAGE)

CTI Software is the creator of custom application called Davos, which complements the telephone client solutions with intelligent features such as automated call attendant, call recording and archivin...

(view more)

PREMIUM

Avizent Ltd
(VIEW OUR PAGE)

Advanced AI technology and Natural Language Processing delivered to clients in the Cloud that harnesses both voice and digital conversations. The focus is on building an environment where intelligent ...

(view more)

PREMIUM

Future Gen International Pte Ltd
(VIEW OUR PAGE)

Outsourcing provider of English Call Centre services, Audio Transcriptions, Big Data ETL (Extract, Transform, Load) , Big Data Visualization, Big Data Predictive Model Generation
---
View more from
Foehn
Recent Blog Posts:
| | |
| --- | --- |
| Open Source vanilla approach welds the deal in the case of White Bros | March 26, 2014 5:00 AM |
| The longest running Asterisk event – it's ten and AstricConomical! | March 26, 2014 5:00 AM |
| New Open source Asterisk solution for The People's Postcode Lottery | March 26, 2014 5:00 AM |
| Why have two numbers when you can have one? | March 26, 2014 5:00 AM |
| Foehn are finalists - up for two ITSPA Awards | March 26, 2014 5:00 AM |
| Mid-term contract hikers may pay the price for poor practice | March 26, 2014 5:00 AM |
| When purse strings are tight, people think more openly | March 26, 2014 5:00 AM |
| Out with the old - in with the new | March 26, 2014 5:00 AM |
| For the Rekord - the end of confusion between call centre agents an... | March 26, 2014 5:00 AM |