When purse strings are tight, people think more openly - Foehn - ContactCenterWorld.com Blog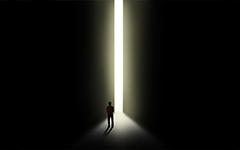 The recession, combined with greater acceptance of open source, means that an upturn in the economy in 2014 will see even more businesses adopting open source systems
With signs of economic recovery showing, many businesses will be looking at 2014 as a year when their fortunes could be back on the up. I say could because UK plc is still undoubtedly in a fragile financial situation, but certain monetary indicators suggest that after five years of turmoil, companies can again focus on growth rather than cutbacks.
As with any period of retrenchment, business managers have to think more sharply about their decisions – what they cut back and what they invest in. It's much easier in a period of growth to stick with what you have and know.
The paradox with times of economic difficulty is that real innovation seems to happen even faster – there is no choice but to look at alternative ways of doing things. What's interesting about these periods of rapid innovation is that there are certain common attributes.
For example, fast cycles of innovation and the concentrated and continuous search for improvements on concepts and designs. There is also a feeling of absolute necessity. With acute problems, such as reduced cash flow, there is a stronger need to change how things might otherwise be done. And cooperation between individuals and organisations also increases notably; bureaucracy is pushed aside as it is viewed as a barrier to fast progress. This is often facilitated through openness, sharing ideas and greater collaboration.
Looking at these attributes (and there are many more besides), there are strong parallels to be drawn with how the open source community functions daily. There is a constant drive for improvements, problems can be identified and resolved swiftly and there is also cooperation among the many.
In 2013, more companies started paying closer attention to open source IT and telephony because it was the right time for them to do so. In some cases, businesses decided to review their existing operations because they wanted to save costs, protect their margins and reduce inefficiencies. Others decided on the basis that they felt they could do more because open source provides them with flexibility and openness that doesn't come with proprietary systems and vendors.
I believe this trend will continue in 2014 for two main reasons:
Firstly, many businesses have had to face challenging economic times in recent years and this has given them the impetus to go out and search for alternative ways of running their operations and conducting business. Open source has become a natural choice for many companies, as well as public sector and non-profit organisations, partly because of the need for them to unearth other options, but also because the business case is well proven.
Secondly, with an upturn on the horizon, companies will be looking at growth rather than consolidation for the first time in a long time; and with expansion comes the need for investment in resources, including people and of course the infrastructure and systems that support them, such as computing and telephony.
For a long time, open source has been seen as a bit geeky and something that cannot and should not be taken seriously by the masses. Not only has its time come, for the reasons outlined above, 2014 will prove to be the year when widespread adoption really takes off.
Source: https://www.foehn.co.uk/resource-hub/blog-article/when-purse-strings-are-tight-people-think-more-ope/
Publish Date: March 26, 2014 5:00 AM
---
PREMIUM

HigherGround, Inc.
(VIEW OUR PAGE)

HigherGround develops data collection, information storage, and interaction analytics solutions that easily transform data into actionable intelligence, enabling operational optimization, enhanced per...

(view more)

PREMIUM

Avizent Ltd
(VIEW OUR PAGE)

Advanced AI technology and Natural Language Processing delivered to clients in the Cloud that harnesses both voice and digital conversations. The focus is on building an environment where intelligent ...

(view more)

PREMIUM

ConceptCall
(VIEW OUR PAGE)

Аутсорсинговый контакт-центр ConceptCall| КонцептКолл специализируется на исходящем и входящем телемаркетинге: мы предоставляем услуги по осуществлению холодных звонков и продажи по телефону, проводим...

(view more)
---
View more from
Foehn
Recent Blog Posts:
| | |
| --- | --- |
| Open Source vanilla approach welds the deal in the case of White Bros | March 26, 2014 5:00 AM |
| The longest running Asterisk event – it's ten and AstricConomical! | March 26, 2014 5:00 AM |
| New Open source Asterisk solution for The People's Postcode Lottery | March 26, 2014 5:00 AM |
| Why have two numbers when you can have one? | March 26, 2014 5:00 AM |
| Foehn are finalists - up for two ITSPA Awards | March 26, 2014 5:00 AM |
| Mid-term contract hikers may pay the price for poor practice | March 26, 2014 5:00 AM |
| When purse strings are tight, people think more openly | March 26, 2014 5:00 AM |
| Out with the old - in with the new | March 26, 2014 5:00 AM |
| For the Rekord - the end of confusion between call centre agents an... | March 26, 2014 5:00 AM |