How People Analytics is Redefining the Way We Work, Live, an... - FurstPerson - ContactCenterWorld.com Blog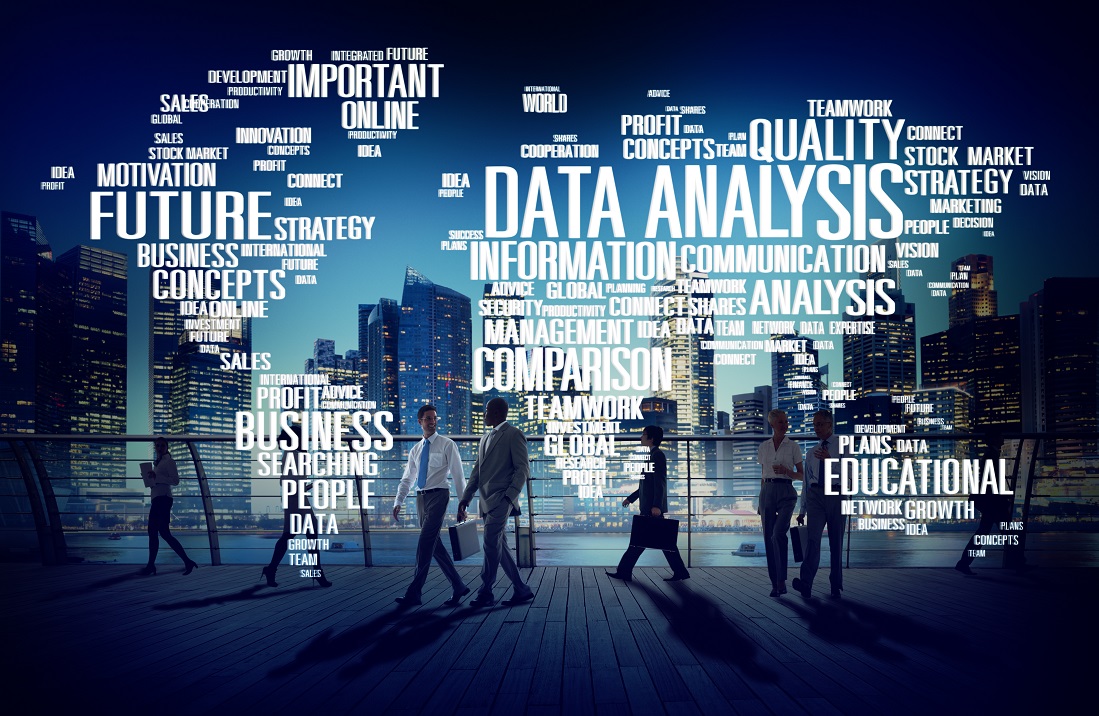 The need for people analytics within an HR function has been a discussion that has been on the table for the past several years.
Extensive digital and cultural changes in the modern workplace have begun to reshape and redefine both the structure of organizations as well as the culture of the workplace and, in many cases, the work itself. Now more than ever, organizations are relying more heavily on data to find, hire, and manage talent.
HR, People Analytics, and the Modern Workplace
In his Bloomberg Business article, author and Humanyze CEO Ben Waber points out that even the slightest changes in behavior – and in workplace procedures and conditions – allow workers to be happier, healthier, and perform better. Waber writes, "People analytics transforms our understanding of socialization in the workplace, the impact of office layout, and even concepts as 'soft' as creativity." Analytics, he says, have the potential to radically improve the way we work.
Indeed, an increasing number of organizations are putting an emphasis on implementing and developing "people analytics" within their business models.
The Deloitte University Press's recent publication, Global Human Capital Trends 2016, discusses these changes and the increasing importance of people data among organizations, highlighting:
77% of all organizations believe people analytics is important
82% of HR respondents view analytics as very important or important
69% of business people view analytics as important
HR teams not only seem to be accepting but embracing the integration of HR data and people analytics into the internal processes of the business, and with good reason. In situations that require high-volume hiring for lower-skilled work, the use of data-driven hiring assessments to cull the applicant pool improves job tenure by 15 percent.
There's no arguing automated systems and the data they produce can sort and clarify information that might otherwise overwhelm even the most efficient and effective HR and recruiting departments. The data provided by tools like hiring assessments in conjunction with cloud-based HR systems - which provide a more comprehensive overview of integrated HR data - can help HR staff and hiring managers make workforce-based decisions with a higher degree of accuracy than ever before.
Source: http://www.furstperson.com/blog/how-people-analytics-is-redefining-the-way-we-work-live-and-hire
Publish Date: March 21, 2016 5:00 AM
---
PREMIUM

HigherGround, Inc.
(VIEW OUR PAGE)

HigherGround develops data collection, information storage, and interaction analytics solutions that easily transform data into actionable intelligence, enabling operational optimization, enhanced per...

(view more)

PREMIUM

Future Gen International Pte Ltd
(VIEW OUR PAGE)

Outsourcing provider of English Call Centre services, Audio Transcriptions, Big Data ETL (Extract, Transform, Load) , Big Data Visualization, Big Data Predictive Model Generation

PREMIUM

Avizent Ltd
(VIEW OUR PAGE)

Advanced AI technology and Natural Language Processing delivered to clients in the Cloud that harnesses both voice and digital conversations. The focus is on building an environment where intelligent ...

(view more)
---
View more from
FurstPerson
Recent Blog Posts:
| | |
| --- | --- |
| Transforming Cultures of Call Center Attrition - Part 3 | February 6, 2018 5:00 AM |
| Transforming Cultures of Call Center Attrition - Part 2 | January 31, 2018 5:00 AM |
| Transforming Cultures of Call Center Attrition - Part 1 | January 29, 2018 5:00 AM |
| Where Can You Find the Best Contact Center Agents? | October 25, 2016 5:00 AM |
| Upgrading Your Talent with a Quality of Hire Scorecard | September 21, 2016 5:00 AM |
| Improving Customer Satisfaction: 5 Drivers to Set Your Compa... | August 31, 2016 5:00 AM |
| With Calls Getting Tougher, Call Center Simulations Help You... | August 29, 2016 5:00 AM |
| 5 Reasons Your New Hires Are Failing | August 26, 2016 5:00 AM |
| 5 Customer Service Interview Questions Every Manager Should ... | August 17, 2016 5:00 AM |
| Avoid These 6 Harmful Hiring Mistakes with Talent Assessment... | August 15, 2016 5:00 AM |