Fusion BPO Services - ContactCenterWorld.com Blog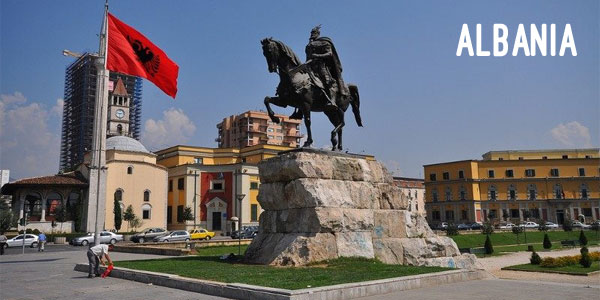 Fusion BPO Services is a leading name in the global outsourcing industry known for its quality of service, a variety of service offering, and a high growth rate. Recently we have added a new contact center in Tirana, Albania, South-Eastern Europe. With this new center, Fusion continues to increase its global footprint.
By adding highly-skilled and multilingual resources to its team Fusion aims to strengthen their position as a global leader in outsourcing services and comprehensively cater to the varied outsourcing needs of its clients worldwide.
Here's how our Albania center can support you better:
Increased Language Support – Apart from English, employees speak a number of languages including French, German, Italian, Spanish, and Greek. Portuguese, Russian, and Dutch are the most common second languages in Albania. Therefore, we can provide an outsourcing service in a language your customers speak and understand, thus eliminating the communication gap.
Highly Tech-savvy Resources - Albanian labor force is highly educated and skilled, and such resources are definitely going to help Fusion to serve various outsourcing needs of its clients both in Europe and America.
Location Advantage – By securing good ranking on the 'Doing Business' rankings by the World Bank for three consecutive years, Albania has become one of the most sought after outsourcing destination in South-east Europe. Apart from being a perfect nearshore outsourcing destination for our European clients, the outsourcing industry of Albania boasts cheap but highly-skilled workforce, making it an ideal outsourcing destination for our clients across the globe.
To sum it up, our clients can now enjoy the benefits of a cost-effective, resource-rich, multilingual outsourcing destination in Europe that is more than capable of supporting all your outsourcing needs in over 9 languages.
We hope that our new center will not only help us expand our global footprint but will also help our clients reach their business goals with the same dedication and efficiency they have come to expect from the brand named Fusion BPO Services.
Source: http://www.fusionbposervices.com/blog/fusion-bpo-services-opens-new-center-in-europe-albania.html
Publish Date: September 12, 2018 5:00 AM
---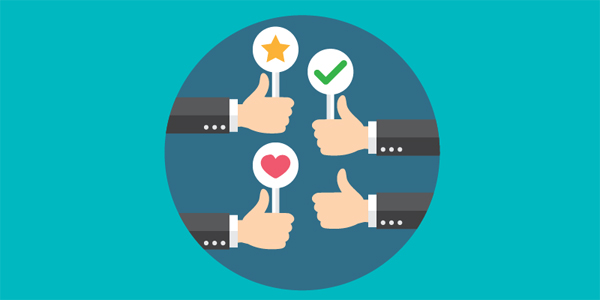 Calling a customer care is deemed a little old-fashioned and yet according to a study by Google, 61% of mobile users call a business when they're in the purchase phase of the buying cycle. People love talking to fellow human being while making important purchasing decisions and turn to them when in problems. This is the reason calling customer support is still a popular choice as a customer communication channel.
However, there are a few glitches that tick people off the phone. The major issue with phone calls is being on hold for a lot time. Studies indicate that Americans spent 13 hours a year on hold.
If being fo-rev-er on hold is irritating, that is nothing compared to what happens during hold time. Here's a few example-
Silence – in such situations after a call goes on hold, the caller faces complete silence. They don't know if they're still connected. No one likes to be left in the dark.
On-hold music – on-hold music is seldom considered music to ears. If the caller is not doing anything else, music can be ok. Most callers hate them. It is also disruptive for people who tend to put on-hold calls on speakerphone so they can do other things while they're waiting.
On-hold Message – automated messages such as "Your call is valuable to us. Unfortunately all our callers are busy. We thank you for your patience," are fine for one or two times, but play that same message a third time and the customer loses his cool.
These are the reasons people hate staying on hold or calling customer support. But if you come to think of it, on-hold time can be put to use to inform, educate or even engage your customers.
There are a few ways you can make use of hold time to provide a better customer experience.
Provide important messages – provide important tips regarding your product, such as safety tips, simple fixes, or warnings as on-hold messages. These will interest your customers. For example – during rainy season many electrical appliances malfunction. If you are a seller of electrical appliances, you can warn them about using the appliances when wet and stress on taking safety measures.
Customized messages - Some on-hold systems can recognize who is calling and match up messages to specific callers based on their buying history or other information. This may cause callers to pay attention to on-hold messages, become interested in purchasing additional offerings, and learn more about the company.
Gamification – you can ask the customers to take part in a quiz while they wait and allow them to win movie passes, discount coupons and loyalty points. This will definitely elevate the mood and offer them a good customer experience. However, do not forget to offer them a chance to opt out.
Offer on-hold discounts – for a hold time of more than half an hour you can offer your customers a special discount for their inconvenience. This too will be a great customer service tool.
Don't waste the valuable time you have with callers by playing a boring old "your call is important to us" message. Use that time to benefit both the business and the customer. After all, 88% of callers prefer messages on-hold to other hold options. And it provides your company with the opportunity to educate and even upsell on-hold callers. It can also be used as a tool to deliver a positive customer experience.
Source: http://www.fusionbposervices.com/blog/4-ways-to-use-on-hold-time-to-improve-customer-experience.html
Publish Date: September 4, 2018 5:00 AM
---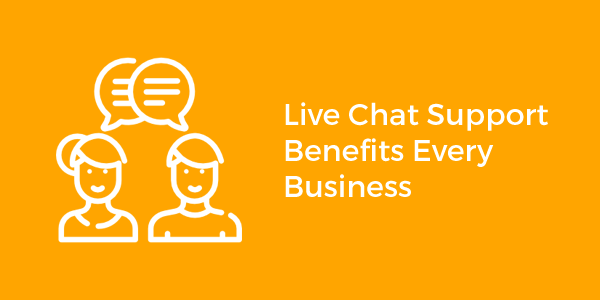 Gone are the days when customers had to use a phone to communicate with a business. Today, we have numerous communication channels that can help a customer reach a business without having to spend time in the call queue. Among these channels, live chat is the most satisfying communication channel for over 73% customers.
In this age of online shopping, many customers look for answers to their questions in real time with precision. To resolve this, many businesses have added live chat support that helps businesses provide an answer to customer questions in real time. Apart from that they also have quite a few benefits: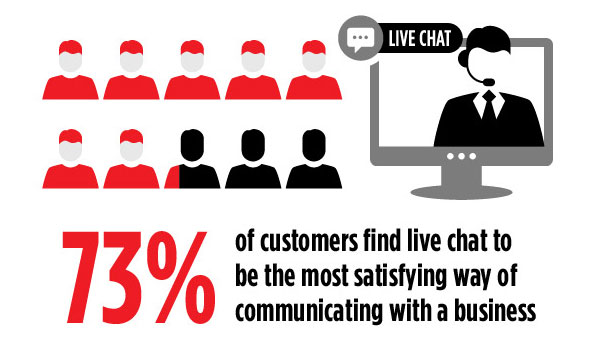 1. Convenient for Customers
Many online consumers want help from a live person while they are shopping online. A study called "Making Proactive Chat Work" conducted by Forrester Research found that 44% of online consumers say that having questions answered by a live person while in the middle of an online purchase is one of the most important features a Web site can offer.
Live chat gives online customers an immediate access to help. Wait times are often significantly less than phone support, and customers can easily multi-task while waiting.
According to an ATG Global Consumer Trend study, 90% of customers consider live chat helpful. As per an eMarketer.com survey, 62% customers are more likely to purchase again from a site with live chat while 38% respondents said that they made the purchase because of the chat session.
2. Cost-Effective
While live chat software can be a considerable investment at first, it will drastically lessen both employee task time and phone expenses. Live chat reduces contact center costs by lowering average interaction costs. It increases efficiency by allowing live chat agents to handle multiple chats simultaneously (4-5 chats), thus reducing the need to hire more.
With agents spending less time on the phone, they will be able to multi-task during chat conversations and cut the waiting queue to a bare minimum, thus increasing the chance of overall sales.
3. Increases Sales
To quote a study by Forbes magazine - "In 2008, Wells Fargo made a second attempt to leverage online chat to drive sales, and happily, this time the results have been crystal clear. High customer satisfaction scores and a double-digit increase in converted shoppers have shown the value once and for all of this technology."
The main aim of a live chat support is that customers should have someone who can help them during a purchase by answering their important questions and resolving their confusions regarding a product or service. It helps eliminate bounces away from e-commerce websites and ensure that the products or services carts make it through check out.
4. Gives You an Edge of Your Competition
If you want to gain an edge on the competition, live chat is a necessary feature to add to your website. Live chat provides a simple way to connect with customers who spend a good deal of their money online. According to E-Marketer, "Almost two in 10 live chat respondents did more than 75% of their holiday shopping online, compared with 14% of those who did not chat. A further 25% of chatters made 51% to 75% of their purchases on the Web, versus just 10% of those who did not participate in the chat service."
So, besides cost benefits, customer support, and increased sale, live chat support can help you book the top spot ahead of your competition.
5. Access to Customer Pain Points
A chat support is an excellent opportunity for a company to know the frustrations and needs that are yet to be filled. When customers use live chat, they'll try to ensure that a product will perform as advertised or that a promotion will provide the discount they are looking for. In addition, as live chat agents talk to customers, they can find out how a customer wants to improve a company's products and services.
These are some of the benefits a business can reap by incorporating live chat support on their website.
Source: http://www.fusionbposervices.com/blog/live-chat-support-benefits-every-business.html
Publish Date: May 7, 2018 5:00 AM
---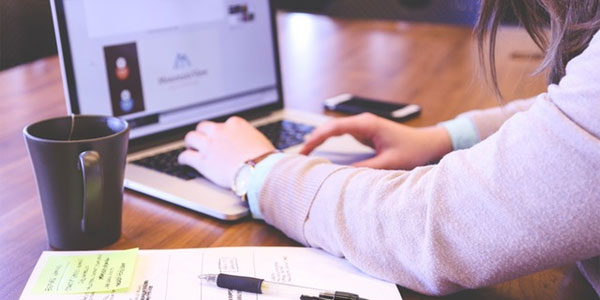 The key to success lies in time management and smart work. However, it is not always possible to find time for every small task in your day-to-day schedule. And even if you do it all, the quality of work is bound to be hampered. So, what can you do about that? Well, having a little help in hand does not harm. And that is why having an assistant is a good idea.
But hiring a full time assistant to take care of small tasks does not sound promising at times. Just think about the time and money you have to spend on short listing candidates, and interviewing them. And then you will also have to pay them salary and give employee benefits. Is paying so much for an assistant who will perform small tasks whenever needed justified? Fusion thinks it is a complete waste. Why pay for a full time assistant when you can hire a virtual assistant and receive professional assistance at your convenience.
Our virtual assistant services offer you highly skilled professionals who are at your disposal working round the clock to get your job done, no matter what it is. Virtual assistants takes care of everything from administrative tasks to social media management, website and blog maintenance and what not. Delivering your tasks on time are their first priority. But that's just one of the perks of hiring a virtual assistant. Want to know more about the perks? Read on:
Gift yourself the time to unwind
Don't you crave a break amidst tight schedules and long working hours? Everyone needs a little downtime for relaxing and rejuvenation. But you cannot achieve that with an assistant who is right beside you. You will feel the need to supervise their work or clear their doubts. But with a virtual assistant, you won't have to supervise anything as they are highly skilled professionals who know their job and they have their superiors to make sure that you get nothing but the best output. All you need to do is to enjoy your downtime.
Round the clock service
Hiring an assistant burns a hole in your pockets. Full time assistants often tend to do a poor job when you ask them to do a job urgently especially if it means they might need to stay back. Whereas, a virtual assistant is always at your service and they do not compromise on the quality. Even when the world is sleeping, your VA is always there for you.
Limitless Tasks
Want to have an assistant who never says 'No' to a task, is an all rounder and always delivers quality service on time? What if you can have all that for a small fee? Virtual assistants are the answer. They perform every task you ask for and charge a very small fee for all that. However, please remember that though they are magical workers, they won't perform unforgivable curses (illegal or unethical tasks).
Hire and Fire at will
Unlike any other form of employment, you can hire or fire a VA at any given point. You pay only when you have a task on hand and hire by the hour.
Office space or tools not required
A Virtual Assistant does not require any workspace, working tools or any stationary; they come well equipped and perform their duties without expecting anything from you. Apart from their working cost, there is no other form of investments required.
No employee benefits
If you hire an assistant, you need to provide them with health benefits, provident funds, bonus and insurances. In a nutshell, you will be spending big bucks However, with a VA, you pay only for the services and not a dime more – no benefits, no incentives, nothing.
So, when you think about it, hiring a VA is like getting yourself a team of knowledgeable, trained and highly experienced employees at the price of one. And you never again have to worry about not getting the results.
Source: http://www.fusionbposervices.com/blog/perks-of-hiring-virtual-assistant-services.html
Publish Date: April 10, 2018 5:00 AM
---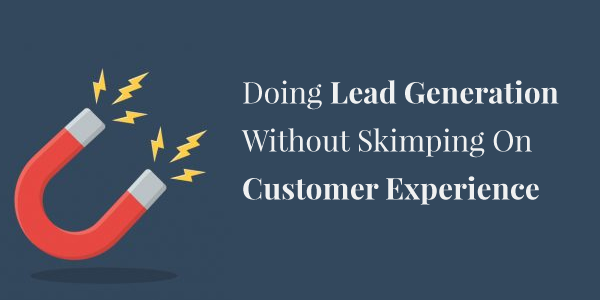 Customer experience is a leading factor in today's marketing world that means more than optimizing your social media and web page design. A brand culture and identity should encompass all areas of interaction, including newsletters, email, as well as lead generation.
Today people would not surrender their precious information just like that in exchange for daily spam. Today, customers are looking for quality, content-rich data, and connection. If a business wants to brand itself as part of a community, it needs to make every interaction valuable. The future of successful lead generation is in providing relevant, high-quality information, understanding your audience's buying process, and following-up with customers.
The lack of communication between departments in an organization is another important factor to consider concerning lead generation. Getting your departments to work together can make lead generation easier than you could have ever believed.
One way to fight the silo effect is to invest in sales-enabling tools, which can help your sales and marketing teams work together. Tools such as these allow each department to better succeed in their pursuits. The sales team can provide more relevant input to the content the marketing team distributes to customers and leads, which in turn can increase sales for the sales team.
1. Understand Your Prospects' Buying Process
Map Out Buying Patterns – Most potential buyers follow a degree of predictability, but their goals can change midway through a task. Social media can help make you aware of the changing wants and needs of your audience. Businesses that anticipate future behavior can address unique concerns via different sales and marketing approaches. Answer questions, educate, and discuss relevant issues to encourage customers to interact more.
Tap Into Social Media Channels – You can gather valuable data from social forums that will give you insights into prospective customers. But don't forget this is an opportunity for prospective customers to gain insight into your business as well. That is why it is important to utilize your social media platforms as an extension of customer service rather than just to sell your products or services.
Use Your Feedback – By organizing and creating a feedback loop among departments—part of defeating the silo effect—a business can avoid overlooking essential information. Address specific questions and determine what resonates with an audience. Collate data and present the most relevant information to prospects. Comment sections, reviews, and polls are good means of obtaining data as well, but complaints and customer service shouldn't be ignored either.
Asking yourself how can you streamline the buying process, what strategies are working, and what benefits people are getting out of your services can help you better understand your customers and generate new leads. Consider different ways to close the customer satisfaction gap. Understanding the customer is the best means of building a business.
2. Analyze Your Results to Predict the Future
Are prospects happy with their outcomes? What went right and what went wrong? Such questions can result in lead-generating answers. Using comments and opinions, following-up, and tracking trends can steer you to a broader audience. Gear your newsletters and other customer contacts accordingly. Serve your prospects. They will appreciate it.
3. Follow-Up with Tact
You should always follow-up — one of the most nurturing business components—with tact and respect. Consider your prospective buyers' journeys. At what point in the buying process are they? What can help them reach a decision?
Businesses can benefit by targeting follow-ups to suit their prospects' needs. Supportive tidbits and important news will keep customers familiar with, and interested in a company. A firm can add a call to action or provide contact details to help buyers easily obtain further information.
If the prospect has a specific concern—provide educational material. Serving as a resource is a good way to establish a relationship. Should prospects be wavering on taking action—help them discern facts and figures.
It's not the volume of information a prospect receives that earns a company respect; it's the quality of the information. Businesses should focus on making all of their communication worthy of attention. Companies that do their best to take their prospects where they want to go will be the ones that come out on top.
Source: http://www.fusionbposervices.com/blog/3-things-to-remember-while-doing-lead-generation-without-skimping-on-customer-experience.html
Publish Date: April 3, 2018 5:00 AM
---
Every business faces the issue with accounts receivable every once in a while irrespective their size. And yet, most of them feel as though it will affect the customer relationship negatively if they ask for or demand payment from the customer for the products/services provided.
Thankfully, this popular belief is not at all true.
Your customers will not get disappointed or leave your company just because you asked for payment for products/services provided. They know that they owe you. If your customers are leaving you, it's not because you're asking them to pay their bills, but it may have something to do with the way you go about collecting invoices.
As a matter of fact, better accounts receivable management can considerably improve customer satisfaction and retention.
By implementing debt collection best practices, you can not only provide better customer service and increase customer satisfaction, but also you can increase your cash flow and grow your business.
Even if you have a few difficult customers who don't want to pay, a majority of your customers truly do want to pay outstanding account receivable. However, sometimes things do not go as planned and they fail to pay you on time.
Why do you want to improve account receivable management?
After all the time, effort and money it took to turn a prospect into a customer, you would not want to lose them over an unpaid invoice, right? You and your team have already given so much effort to retain these customers. Blowing the chance of repeat purchases because of a frustrating collection experience is not a wise decision. Also it takes a huge cost to acquiring a new customer.
Therefore, it is better to improve the collection experience by managing accounts receivable better and keep the existing customers happier.
How can improved accounts receivable management make customers happier?
It's quite simple actually! Good accounts receivable management will make their lives much easier, help them remember to send in their checks, and make the process easy.
Here are a few simple things you can begin with:
Create a plan. The Credit Research Foundation estimates that only 20% of credit departments have formalized policies with well-defined goals.
Centralize all data and information
Provide agents with timely and accurate information to avoid any misunderstanding
Define roles. It is important to know who has which responsibility
Determine KPIs to see how your business is doing in overall collection scenario.
Manage your resources
Define dispute resolution procedure
Focus on important accounts
Be proactive and invoice the parties earlier to let them know it is time for them to pay their dues
Make sure invoices are complete and correct
Include your terms clearly on invoice
Have a standard system for follow-up (letters, emails, phone calls, etc.)
Escalate troubled accounts
Of course, if you have a small AR department or do not have the right tools for the job, you will find AR management a little difficult. After all, software and communication templates may save the situation but they will never be able to replace a personalized communication. In such case, to deal with accounts receivable, you might have to hire debt collection agencies that can deal with the situation expertly and make your customers happier.
Remember, accounts receivable is your last communication with the customer on a sale, and it can have a huge impact on whether or not they choose to do business with you again.
Source: http://www.fusionbposervices.com/blog/customer-satisfaction-with-accounts-receivable-collection-best-practices.html
Publish Date: August 24, 2017 5:00 AM
---
In this busy world more and more people are turning to texting as well as instant messaging as their primary route of communication. In such a situation, live chat has become growing channel for customer support.
According to a recent Gartner report that its presence as a customer engagement channel will increase from 2% to 10% of all interactions by 2018, with over 80% of companies making it available for their customers.
As understanding customer behavior is vital to delivering outstanding customer service, it is important to reflect on the customer journey. Thanks to the uninterrupted Internet connection, customers these days can look for answers to their questions at any point of time via search engines, FAQs, blogs, forum posts and even social media.
However, it is often seen that they often turn to live chat as it allows them to multitask more efficiently and at the same time, get real-time answers.
To top it off, they can easily bypass the issues they face while using other channels, such as waiting on hold in case of calls and selecting options in case of IVR.
Live chat is one of the first interactions of a customer with a company. Therefore, while using live chat a customer is at an early stage of the customer journey. A company can, therefore, use live chat as an opportunity to delight their customers, reduce channel switching and build customer loyalty.
There are numerous benefits of live chat as a customer support channel both for the companies and their customers. However, to reap those benefits, one has to use this channel correctly. Here is a checklist of live chat best practices that can be of help.
Live Chat Best Practices for a Better Customer Experience
Ask Questions
You must be wondering- how clichéd is answering a question with a question? Well, often it is a necessary route to take. This way, you can bypass making assumptions about customer problems and avoid further miscommunication and frustrated channel-switching.
Let your customers know that you are focused on finding a resolution but that you will need more information (as well as confirmation) from them to do so.
This is particularly true in case your prospects use live chat to get an idea of pricing or specific features. But to answer these questions, you almost always need more information.
There will be times when you cannot resolve an issue no matter how many questions you ask. The resolution will take further research. In that case, it is important to let the customer know that. They are looking for fast resolution. If you cannot provide that, you should take measures to reduce their frustration.
Be Concise
Avoid industry jargons while talking about your product or service. Remember, your customers are not very familiar with technical lingo. Apart from that, try not to get wordy in your responses, over-explaining or repeating yourself.
Customers using live chat are looking for quick answers. Sometimes they are in a rush, and sometimes they are simply too intimidated to call. The best way to serve them with a delightful experience is to be concise in your answers and use familiar language.
However, live chat agents should make every effort to avoid typos; it is a one-way road to tarnishing your brand image.
Be Personable
Using canned script to answer live chat is a very common practice. But is should be avoided at all cost. It sounds very robotic and lacks the personal touch of a one to one interaction.
The solution to this problem is to align your live chat strategy with your customer experience strategy. You can empower your agents to empathize with customers to understand their needs and help them reach solutions.
At the end of the day, customers want to feel heard and understood by live humans who will give special importance to their concerns. Modifying the templated answer to support individual customers is the key to a differentiated customer experience.
Build a Knowledgebase
Building a knowledgebase to answer commonly asked questions is a valuable way to deliver consistency and efficiency in any customer support channel. And live chat support is no exception.
It is a good practice to have quick access to blog posts, how-to articles, troubleshooting manuals, or video tutorials that cover all the typical questions with clarity.
Live chat agents can refer to this knowledgebase while answering customers and direct customers to specific articles for in-depth information. This way, they can provide personable service and consistent responses. Agents too can save time while competently tackling simultaneous chats.
Live chat a customer support channel bound to make a significant impact on the future of the contact center for engaging with your customers and delivering a distinguished customer experience. But it takes careful strategy and meticulous best practices to succeed.
Source: http://www.fusionbposervices.com/blog/4-tips-for-quality-live-chat-support.html
Publish Date: November 10, 2016 5:00 AM
---
Creating a social customer strategy is always a good idea in the digital world of today. Most experts would say that it is even critical to the survival and prosperity of the brand. According to recent research, 40% of consumers use social media for customer support and it results in higher customer satisfaction and loyalty, according to 61% and 58% survey respondents.
However, the shocking part is that many organizations are not doing enough to keep up with consumers on social media to engage them. The research study, conducted by the International Customer Management Institute (ICMI) and Five9, shows over 68% of businesses recognize social media as a necessary service channel, however, 60% do not support social customer care formally because they do not feel that they have the right tools or resources.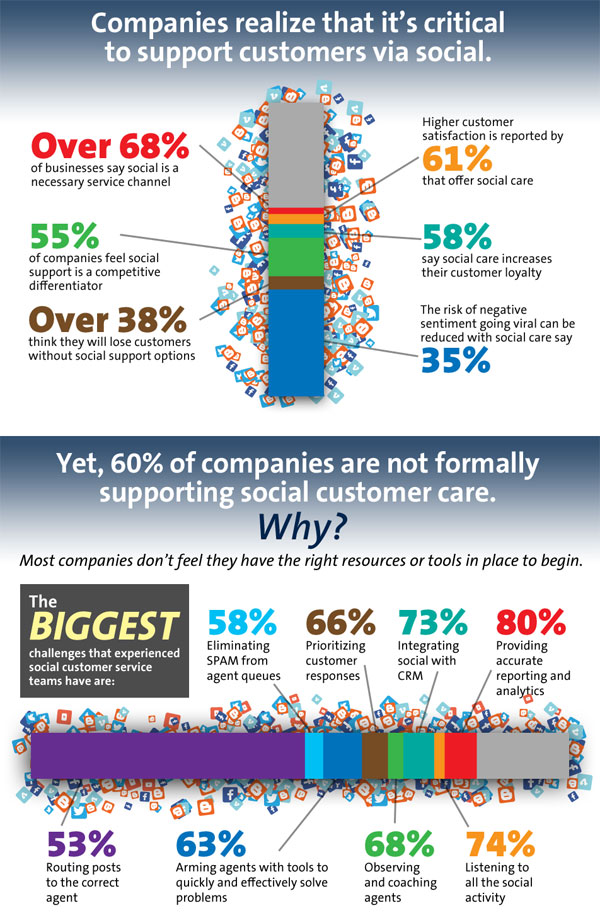 It is high time companies take proactive steps to provide social customer support or risk losing customers to the competition. How to develop an effective social customer support program? Here are the top three best practices a company can easily develop:
Personalized Customer Service
It is common for customers to use multiple communication channels to resolve a single issue. Therefore, companies need to be sure they are optimizing customer engagement at every stage of the customer journey. Doing so involves creating a complete customer profile, identifying their pain points, values, behaviors, channel preferences, etc.; As well as analyzing every interaction agents have with customers across multiple channels.
Doing so will ensure that your customers get a prompt answer to their queries via their channel of choice. It will give the impression of personalized attention to each customer and increase customer satisfaction.
Dedicated Resources to Social Customer Service
In the fast-paced digital landscape of recent times, customers expect real-time support from companies. However, many organizations are increasingly falling short of customer expectations. According to a study, 80% of social media responses took an average of 12 hours, compared to an average wait time of just 56 seconds over the phone.
To cater to the needs of the connected customer, organizations should dedicate specific resources to each channel, and social media is no exception. They need to allocate trained customer service agents to handle requests specific to each channel. This process will eventually provide a better service experience for customers.
Investing in Agent Performance Improvements
To continually grow and manage a team of agents, managers and supervisors should offer ongoing training opportunities, which can make agents feel satisfied with their jobs and keep them committed to their customers. Now, the question remains: How can an organization achieve this?
There are a variety of ways to improve agent performance on a continuous basis, such as speech analytics solutions, workforce optimization software, agent scorecards, and much more. The idea is to approach customer service improvements across each channel, not just on social media, to drive customer engagement optimization all over the customer lifecycle.
Social listening, as well as sentiment analysis, are other ways to evaluate agent and overall company performance. This is done by analyzing positive and negative mentions across social networks. A brand can address a negative mention proactively and turn the public complaint into a sharable solution. It also makes an irate customer see that the brand really cares about their problems and thinks about them.
Social media is a communications channel that is only increasing in importance with customers and becoming an integral part of customer support programs. The sooner companies realize this, the better it is for them.
To create an effective social customer support process, companies need to personalize customer service, dedicate resources to social media and invest in agent performance improvements. All these will ensure a positive customer experience.
Source: http://www.fusionbposervices.com/blog/developing-effective-social-customer-support.html
Publish Date: September 20, 2016 5:00 AM
---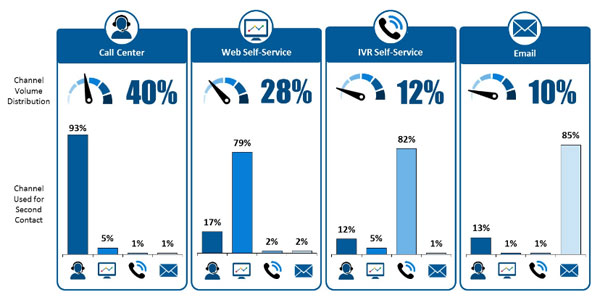 With customer communication channels on the rise, customer service has finally adapted to the multichannel environment. However, it still has a long way to go before it can deliver a true quality service across all channels. Do you have any doubts? Answer this simple question. – Is your customer service capable of resolving customer issues via the customer-chosen channel or does the customer have to switch channels to get their issues resolved?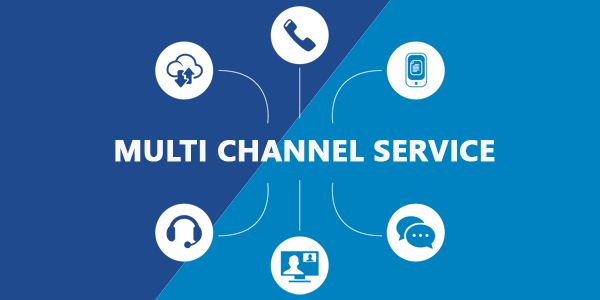 In most cases, the customer has to switch channels in order to get their issues resolved. This is especially true in case their first choice of channels was IVR self-service, SMS, or social media. When customers start with one of these channels, they are often required to make a second contact via a different channel to resolve that same problem. In most cases, it leaves them irate.
Here are some interesting points. The majority of customers who start in one contact channel do not like to switch channels to resolve the same inquiry or problem. If a customer's inquiry or problem stays unresolved and they have to contact the company again, most customers tend to go back to the initial channel they used.
In fact, when a second contact was needed to resolve the same inquiry or issue it is found that for the web self-service channel 79% and IVR self-service channel 81% of customers used the same channel. In the majority of cases, when a customer used a different contact channel to resolve the same inquiry or problem, it was the result of the initial contact channel's failure and not because the customer wanted to use a new channel.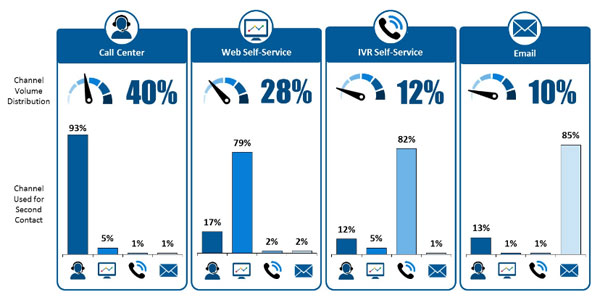 However, when a customer uses a second channel to resolve their issues or inquiries, the call center is by far the channel of choice. This is because the call center handles the complex inquiries and issues that the other contact channels are not capable of resolving. In addition, the model of using the same channel to resolve an inquiry is the highest with the call center channel.
Therefore, comparing to call center channel, most other contact channels are lagging far behind in terms of resolving critical issues. For this reason, customers still prefer contacting a company via call center channels. They know that it can offer them one contact resolution and they love call center channel for it.
However, not every contact channel can make customers this happy. They need to use other contact channels repeatedly to resolve their issues and even then, they often have to switch channels to get resolution. Therefore, it is safe to say that companies these days fail to provide a quality customer service experience across all channels. As a result, the customers still have to channel hop to fix woes.
At Fusion, we hope that this issue too will soon be resolved!
Source: http://www.fusionbposervices.com/blog/customers-switch-channels-for-issue-resolution.html
Publish Date: July 1, 2016 5:00 AM
---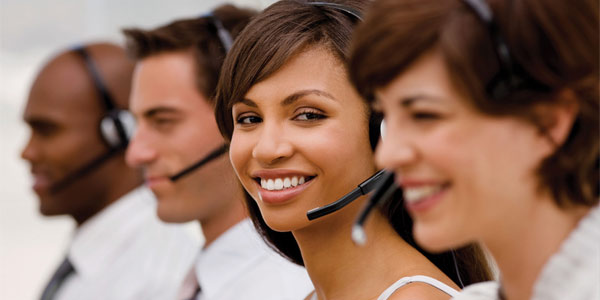 Call center Managers are always looking for new ways to motivate their agents and enhance their productivity levels. However, with such high employee turnover and low morale in many call centers, it is not always easy to keep employee productivity high.
While there is no absolute fail-safe way to maintain high level of Agent productivity as well as high/her morale, here are some of our top tips that work for our call center.
Tips for Improving Call Center Agent Productivity
1. Schedule Frequent Short Breaks
Allowing our agents to take short breaks when their stress levels get too high is a great way to improve employee productivity. Providing our agents with the chance to take small breaks throughout their shift not only allows them to reenergize, but could also save the call center from a poor customer service report that may occur when the already frustrated agent takes another phone call.
2. Have Monthly Contests
At the end of the day, agents need motivation to do their work the best possible way. In most cases, a little healthy competition can be a great motivator – especially if it provides agents with the chance to be rewarded for going above and beyond the standard expectations of the campaign they are working in. Monthly contests for best call center practices can serve as a great motivational tool for any call center.
For example, at Fusion, we incentivize agents in some campaign to strive for higher first call resolution rates by offering the contest winner a bonus, gift, or even extra time off. Such contests can also strengthen morale in the call center. And that's the best thing about it.
3. Utilize Internal Communication
When the company makes changes without informing the agents, it becomes quite frustrating for both agents and customers. Lack of good internal communication causes the call center productivity to slow down. Thankfully, this problem is an easy fix. Agents will be able to handle calls more quickly and effectively by communicating internally every time a change takes place.
4. Use the Information Provided by IVR
Interactive Voice Response is a good way to pace up calls and collect relevant information from customers. However, when the information provided by the customer through IVR is not used by the agents, customers tend to get frustrated and are forced to spend more time on the phone. By collecting and using the information provided with IVR, agents can save both their and their customers' time collecting that information again.
5. Implement Schedule Adherence Strategies
For the past few years, average talk time and average calls handled per hour are the most important key performance indicators used to measure call center agent productivity. However, to be honest, agents can't really control the number of calls they receive per hour, or how much time a phone call requires from a customer viewpoint. However, agents can control the time they are available versus the time that they are on a call or carrying out after-call work, which is what schedule adherence measures. This call center KPI can give you a good idea of an agent's productivity levels within their schedule.
By improving agent productivity, call centers can save a lot of money and enhance call center satisfaction. Ensuring that agents have all the tools they need and the best conditions possible will enable them to do their jobs more competently.
Source: http://www.fusionbposervices.com/blog/how-to-increase-agent-productivity-in-the-call-center.html
Publish Date: June 15, 2016 5:00 AM
---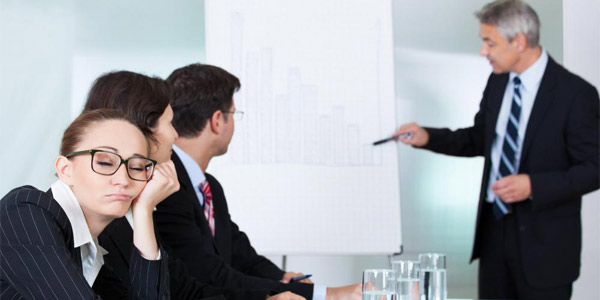 Disengaged employees have always been a major issue in the BPO industry. If employees are not fully engaged in their tasks, they tend to under perform. This may cost the company dearly. That is not all, the disengaged agents are often the first ones to jump ship causing the high level of attrition often seen at call centers.
With such major effects on call center performance, employee engagement should not be taken lightly. Steps ought to be taken to prevent disengagement at all costs.
Fusion has faced similar problems in the past and has found that a number of things trigger disengagement. Want to know about them? let's dig in.
Lack of recognition – When an agent's good deeds go unnoticed or the Supervisors do not re agonize their high-quality performance; the Agent tends to feel dejected and disheartened. This may lead to a dip in his/her morale.
Repetitive work – Call center work is more or less repetitive and it's easy to lose interest in the work. As a result, employees become less engaged.
Unpleasant co-worker or Supervisor – Supervisors are often the number one cause of employee attrition. Unpleasant co-workers too can affect employee engagement.
Lack of advancement – According to many, the chance of advancement and learning new skills are slim in a call center environment. Add to it the repetitive functions and you will find that the employees may find it hard to stay engaged for a long time.
Now, what can a call center do to improve the situation? Well, a business can handle numerous problems, while the others they cannot. Take the repetitive work for example, a problem no call center can solve. As for the other issues, appropriate measures can be taken.
Here are a few practical solutions to assuage employee disengagement.
Recognize every effort: – when an employee makes sincere effort to excel on the job, the effort has to be recognized individually and in team meetings. By doing so, a company will ensure that no good performance or innovation goes unnoticed and at the same time, other employees tend to be motivated.
Maintain a healthy work environment:- A healthy work environment can solve a host of problems. If an employee is treated well by his/her Supervisor and colleagues, his/her morale will boost and it will eventually make him/her more engaged.
Hold the Managers accountable:- when the Managers are held accountable for disengagement and attrition, they are more likely to take initiatives regarding employee engagement.
Let the HR department take initiative:- to keep the work environment interesting even when the work itself is repetitive, the HR department needs to make a sincere effort. The effort can be as simple as occasional team luncheon or Intra-organization quiz competition. Anything that keeps things interesting on the work front, will engage the employees and be welcome ones.
Help the agents learn new skills – allow the agents to learn new skills that will not only make their task easier but also help them in their future endeavours. It can be as simple as learning advanced excel lessons to learning a new language. This will not only assist the employees in improving their performance but also will keep them engaged. An enhanced skill set will also help an employee grow within an organization.
These are a few ways fusion tackles its employee disengagement problem. So far, these small changes have worked wonders in our favor.
Source: http://www.fusionbposervices.com/blog/reasons-and-remedies-of-employee-disengagement.html
Publish Date: May 5, 2016 5:00 AM
---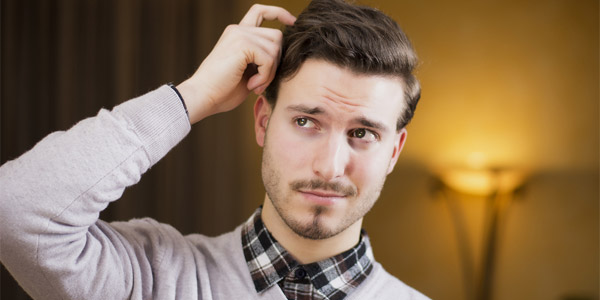 The sole existence of a successful business depends on its customers. Without them supporting a business, there is no future for it. Therefore, a business can only do well if they keep their customers happy.
What will make a customer happy? – To answer that, first, one has to understand:
What do the customers want from a business?
What are their expectations?
What will satisfy their needs?
If a business can rightly answer these questions and act upon them, they will experience no hindrance in their way to success.
What do the customers want from a business?
1. They want the company to value their time
In this age of speed, who has the time to wait on a long call queue? The customers, therefore, want their issues resolved in the swiftest possible time. They expect to resolve their queries quick, and without having to wait for a customer service agent over the phone.
How can a business act swiftly?
A company can introduce multiple other interaction channels in their customer service mix. For the tech savvy customers of today, having just a telephone communication channel is not enough. They want to have more options. Therefore, a company should think of customer service channels like email, chat, IVR, online account, video calls and social customer service. It will open a new horizon of business-customer interactions and help the customers save their precious time. It will also show the customers that their time is valued by the business.
2. They want to feel heard and taken care of
When a customer contacts a customer service department with a pressing problem they expect the agents to listen to the problem carefully, understand their situation, and come up with a quick and effective solution.
How can a business act upon it?
A company can train its agents to empathize with the customers and offer them the best effective solution. The business can allow the agents to have an unscripted conversation with the customers, which will give the customer an impression that the agents are genuinely interested in their problem and want to solve it. It will build a stronger agent-customer relationship that will result in customer loyalty.
3. They want to know if a company is knowledgeable.
In earlier days, a business used to stick to their products or service, but never cared to share the knowledge required to use the product or service optimally. Customers these days want the businesses to share the knowledge and tips to better use the products or services.
How can a business act upon it?
A business can offer knowledge about small fixes, answers to frequently asked questions on their website and through IVR. The company newsletter may contain useful tips that can improve the customers' experience with the product or service. The agents too can suggest easy and effective hacks that will improve the customers' experience.
4. They want to know if a company can be trusted
A number of companies make their customers buy unnecessary additional products or services that they have no real use of. Some also deceive them into buying things. While it may sound profitable, in the end, the customers eventually lose their faith in those companies and fall for their competitors. So a customer wants to see whether the company they are doing business with can be trusted or not.
In addition, in some cases, many agents lie about the time required to resolve an issue or whether the issue can be resolved. This too can lessen the trust a customer puts on the company.
How can a business act upon it?
A company must not take advantage of its customers. When they suggest any product or services, it should be out of a genuine intention to improve the experience of a customer and not fueled by uncontrolled greed. The customers are no fools. They understand when they are being deceived and when people want to help them. So, suggest nothing but useful product or services that will meet the specific needs of the customer or complement any previous product or service he has purchased from you.
A business also needs to train their agents to give the customers a true picture of what is in store for them. If a problem cannot be fixed, tell them so. If a particular problem takes 24 hours to resolve, do not promise to fix it within 2 hours.
If you can do these, you will surely meet all the points in the customers' checklist. You can expect a greater amount of customer satisfaction, improved customer experience and a surge in customer loyalty, which are the only things you need to become a successful business.
Source: http://www.fusionbposervices.com/blog/what-do-the-customers-want-from-a-business.html
Publish Date: April 19, 2016 5:00 AM
---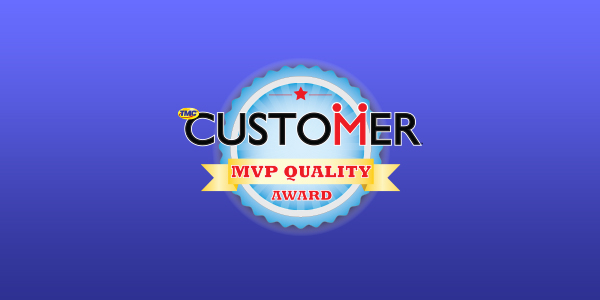 Fusion BPO Services have become the bronze level recipient of the 2016 MVP Quality Award, presented by CUSTOMER magazine. TMC, a global, integrated media company helping clients build communities in print, in person and online, has announced the news earlier this month. The same has also been published in the March 2016 issue of CUSTOMER magazine.
For over 20 years, TMC has been honoring technology companies with awards in diverse categories. These awards are regarded as some of the most prestigious and esteemed honors in the communications and technology sector worldwide. Winners represent major players in the market who constantly exhibit the advancement of technologies. Therefore by earning this award, Fusion BPO Services has demonstrated itself as a verifiable leader in the marketplace.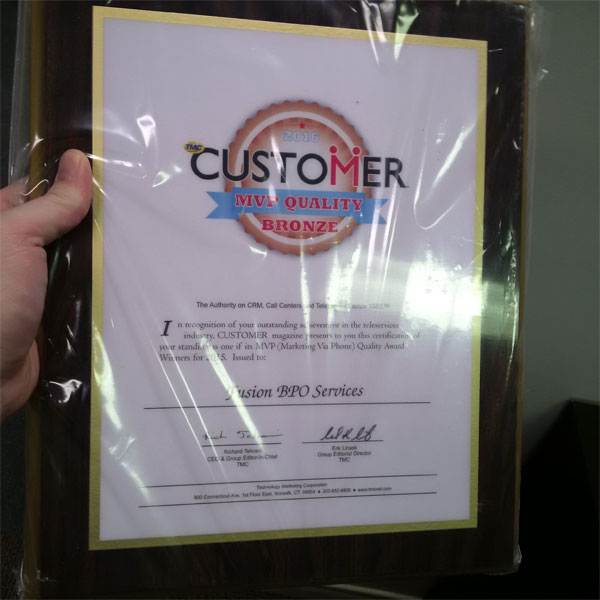 Since 1982, CUSTOMER magazine (formerly Customer Interaction Solutions) has been the voice of the call/contact center, CRM and teleservices industries. With the Quality MVP awards, the publication pledges to hold the quality bar high for the industry it caters. The recipients of this prestigious award, who represent the top innovators in the contact center industry, were evaluated by the editors of CUSTOMER. This award recognizes companies that have shown a consistent, unmatched commitment to quality, excellence as well as the highest ethical standards over the past twelve months. Each of the winning companies offered case study evidence to support their commitment to quality.
Awards were given at the Gold, Silver and Bronze levels to an elite group of industry leaders in the contact center industry. And Fusion has become the Bronze level recipient for the award.
Rich Tehrani, CEO, TMC, said, "Congratulations to recipients of the 2016 MVP Quality Award! Honorees of the 2016 MVP Quality Award have all impressed the editors of CUSTOMER with their ability to build a feeling of community within their company, while providing the best service they can to their clients."
Kishore Saraogi, a founding director of Fusion BPO Services, said, "We feel honored to receive such an esteemed award. But the journey does not end here. We will continue to deliver nothing but supreme quality service and strive to earn the prominent spot in the global contact center industry."
Source: http://www.fusionbposervices.com/blog/fusion-wins-bronze-in-2016-mvp-quality-award.html
Publish Date: March 22, 2016 5:00 AM