GCS - ContactCenterWorld.com Blog
Page: 1 | 2
"You will never reach your destination if you throw stones at every dog that barks."

— Sir Winston Churchill
As history shows, Winston Churchill was right when he warned against the dangers of distraction. And as those of us in this industry know all too well, it's very easy for center management to degrade into an endless game of whack-a-mole. Without grounding and focus, the best contact center management plans will fail despite the most valiant attempts at execution.
The most successful contact centers are in tune with their organization's C-suite. Their managers and supervisors have a solid grasp on the overall business objectives and how the call center contributes to them. Their efforts are designed to meet high-level goals as well as departmental and individual ones. They stay on track by using industry best practices as a guide.
That term – best practices – gets thrown around a lot. In our industry there are reams of best practices for every situation. In recent years they've changed to accommodate the most relentless new drivers in commerce: technology and customer experience (CX). As our industry continues to advance, it's easy to see how these guidelines can start out as a promising baseline only to become distractions to be managed.
To help you build a great foundation of best practices for your center, we've put together 10 fundamental areas of focus. Our advice is based on our own approach to management - begin with the end in mind. We take a focused, top-down approach to understanding an organization's culture, workflows, and human resources. Then we build the required systems to support the outcomes of the organization
Training

Even the most highly skilled agent in your center is at risk for failure without a well-designed training program. Any such program should include:
Customer service training
Client program education
Soft skills development
Self-directed development
A balance of daily coaching with classroom learning
Knowledge assessments
Timely reporting
Direct, clear and focused feedback
For live agents, it begins by establishing a continuing education routine covering your organization's products, services and policies. The development and maintenance of soft skills is equally important. The key is providing budget and resources to build a solid program. There is real bang for your buck when it delivers agent confidence and improves KPI performance. GCS recognized the need for training that balances proven effectiveness with affordability, and created an approach to interpersonal skill building called Say THIS, not that…Most of the Time. Get an inside look at the program with our video.
Quality Assurance (QA)
"When done well, it can strengthen the customer experience, improve performance, and bolster employee engagement. When mismanaged, the impacts can be detrimental to employees and customers." That's the ICMI take on QA, and it mirrors ours. The first step is to define what your organization expects from its program. Then determine the metrics that will allow you judge if you are there. Here are seven questions to focus on as you develop your program, again from ICMI:
What KPIs will you measure?
What does your scorecard include?
Who is performing the monitoring?
How many calls per agent, in what time period, will be evaluated?
How will the numbers be crunched?
Who will review the data and recommend changes?
How will you implement changes?
QA programs should come full circle with thoughtful monitoring. The ICMI suggests that QA monitoring should be a collaborative process between agents and managers with an emphasis on continuous improvement. When it comes to agent feedback, make sure it is data-driven and "solid, consistent and impartial." Keep the agents involved with monitors and reporting that keep them up to the minute with key metrics.
Disaster Recovery
No matter how remote the possibility may seem, every contact center needs a comprehensive plan that guides them through crises, whether natural or manmade. With multiple sites, back-up sites, at-home and mobile agents, you can make sure your call center stays up and running. Key things to consider when creating your plan include:
Making sure your employees are prepared, from knowing when weather-related absences are appropriate to how emergency action plans will impact them. Have a method to communicate with all of them at a moment's notice. Practice the plan.
Anticipating the need to communicate with your customers. When, how and who. What self-service methods can be boosted during crisis time to keep customers satisfied.
Considering the impact of an emergency on capacity and planning for staffing fluctuations
Handling volume management – according to the ICMI, "Leverage your process for volume management: optimized self-service, automated communications, additional staffing, remote employees, overflow centers, vendors or groups."
Employee Retention
Retention starts with smart hiring. Hiring candidates with the strongest skill sets who are temperamentally fit for the live agent role will set you up for longer retention. Terrific training, and "a tone of excellence and professional camaraderie," will make it easier for top performers to want to stay in your organization. The same goes for consistent, data-driven feedback, opportunities for growth and increased responsibility, and a clear, realistic pathway to higher levels of the organization.
Customer Service
Customers will continue to drive the process and tone of customer service, demanding frictionless interactions regardless of channel, and you must be ready. Writing for ICMI, Wade Wiant offers these baseline questions that you should ask yourself to see where your center stands:
Do I provide my customers with multiple interaction channels?
Do I track and strive for first interaction resolution across channels?
Do I offer my customer base a consistent experience across interaction channels?
Do I address the controllable drivers of channel switching within each interaction channel?
Does my customer experience vision adhere to the voice of my customer?
And don't forget the practice of Next Call Avoidance.
Performance Metrics
Simply because a KPI can be measured doesn't mean it must be, so don't allow your organization to get bogged down by the urge to measure everything. We see this happen frequently. Supervisors and managers expend time and energy on reporting things having little impact on successful operations. Instead, limit metrics to those most aligned with operational and organizational goals. Consider these seven essential KPIs as a starting point.
First call resolution
Service level/response time
Adherence to schedule
Forecast accuracy
Self-service accessibility
Contact quality
Customer satisfaction
Financial Performance
A contact center's financial performance is affected by the impact of changing market demands, weather, regulations, and many other unpredictable variables. As a result, a typical P&L statement won't reveal the complete financial picture of your center. An organization's CFO sets the reporting standard. Your first step in sharpening your focus is to be in contact with your finance department. Make an effort to understand their perspectives (if not their modeling) as a way to inform your decision-making.
Operations Model
Your operations model is simply the plan you will create to make the center work. It includes everything from establishing the role played by each member of your team to creating a non-toxic working environment. Along with the nine other points in this memo, make sure you establish the requirements of site planning and hardware as part of your operations model.
Staffing
Your staffing efforts should align with your coverage, SLAs, security needs and cost objectives. The right staff to call volume ratio for your project during all hours of your center's operation is key. You can accomplish it using the right balance of self-service options and live agent shift assignments. The main options are:
Dedicated Agents –assigned only to your program; ideal for secure environments and internal centers. Can be in-house or outsourced.
Shared Agents – are trained to work on more than one program. Typically found in outsourced operations or for company-wide centers.
Blended Agents – are trained on multiple programs and may work on more than one during a given shift. Ideal when used with a blend of: (1) urgent, but infrequent tasks and (2) non-urgent and ongoing functions. Can mix voice and non-voice tasks.
A Workforce Management System (WFM) that tracks historical call volume data to predict staffing levels required for specific intervals can give you the agility to supplement core staff with other resources when call volumes are predicted to be highest. Using cross-trained agents and skills-based routing technology gives your center the flexibility to respond to unanticipated spikes in call volume and deliver consistent performance on all service levels.
Technology
We can't say this any better than the researchers from Dimension Data. In their 2016 Global Contact Center Benchmarking Report, they noted: "New contact channels are often designed in isolation with little involvement from the contact centre. While new technology may be digital and automated, it isn't always working as well it might. It still needs people — that all-important 'human touch' — to design, program, review, and amend. This is the failure point for solution approvals, process reviews, and performance management. Going forward, contact centers need to provide more input into the design of new digital solutions. Management disciplines perfected on phone now need to be applied to digital."
At GCS, we have the people, processes and technology that can make your contact center more productive, effective, and efficient, and we're here to help you reach your most ambitious goals. Our Ten Point Improvement Tool can lift your performance to new heights – and is available with just a click.
Source: https://gcsagents.com/2017/02/contact-center-best-practices-10-areas-focus/
Publish Date: February 15, 2017 5:00 AM
---
"If you know the enemy and know yourself, you need not fear the results of a hundred battles." – Sun Tzu
One of the most effective ways to determine how your contact center's performance stacks up against other providers in your industry is to benchmark. Many enterprises are satisfied when their contact center meets goals that are set internally, and that works to a point. But, the picture can get less than rosy when goals achieved in a vacuum are compared to companies who benchmark against contact center industry standards.
One of the industry leading benchmarking and research firms is Benchmark Portal. In the mid-nineties they conducted the first scientific, industry-wide benchmark study, and achieved a U.S. Patent for their standard-setting methodology. As recipients of their 2015 "Best Contact Center in North America" award, we are committed to upholding the industry through the use and promotion of highly functional and relevant benchmarking tools.
Benchmarking can power up your business intelligence in several ways. Here, according to Benchmark Portal, are seven positive impacts that benchmarking can have on your center (in no particular order):
Greater data driven visibility into operations
Apples-to-apples comparisons with competitors
Pinpointing performance gaps
Linking performance gaps to processes needing improvement
Examining customer satisfaction
Identifying and measuring improvement changes
Increasing company value with measurable, returns on investments
Now that we can see the benefits of benchmarking, let's consider one of the hottest metrics that nearly all companies are laser-focused on: customer experience (CX). "The metrics your center embraces have an impact on the customer experience that simply can't be ignored," says the International Customer Management Institute (ICMI). "Of course, not every metric can be completely customer-centric – there are operations costs and business needs that must also be considered – focusing strictly on straight productivity metrics and managing a contact center primarily as a cost center simply is no longer feasible."
In Dimension Data's 2016 Global Contact Centre Benchmarking Report, researchers asked 1,320 contact center professionals from 81 countries and 14 industries what they felt were the most important key metrics to measure. Over 77% of the respondents said that CX is their most important strategic performance measurement. Over 85% recognized CX as a competitive differentiator, and reported that positive CX increased revenue/profits. Over 82% reported cost reductions because of bettering their CX efforts.
On the operations side, their findings reveal first call resolution (FCR) rates remain the coin of the realm. Agents are keeping their sights trained on FCR and productivity measurements, with CX coming in as their third greatest priority. Participants identified ease of resolution as the top operational factor that impacts C-SAT rates.
An interesting thing to note here is that, although there is a greater focus today on the all-around experience a customer has with a contact center, the metrics that mattered most five years ago, still matter most today. Again, let's turn to the ICMI for their take on the matter.



First call resolution (FCR) is still the number one killer KPI
High FCR rates keep callbacks down and lower costs, keep your customers from defecting to the competition, and help to keep your agents productive and confident. All that said, however, FCR does have a CX-related drawback: it lacks the customer's perspective on the interaction. "It's important to let the customer tell you if their issue has been resolved, whether through real-time or near-real-time customer feedback channels, such as post-call IVR surveys, online surveys, live surveys or immediate email-based surveys," says ICMI.
Service level & response time remain essential metrics
They're the bedrock of your budgeting and planning initiatives, but setting and meeting clear objectives are a necessity. It's not enough to set high goals for your center; what matters is how often your center meets those goals every day. And there's more: "Don't be lulled into thinking solid performance here is the only thing to watch. A center can achieve its objectives, yet still be wasting resources, creating extra work and providing poor quality."
You'll always have to make the trains run on time
Adherence to scheduling is even more important today, but its interpretation has shifted. Centers have learned to focus on those things agents can control, rather than dinging them for what they can't – customer response and interaction. "The good news is that when placing a stronger emphasis on adherence to schedule by having agents in the right places at the right times, things like average handle time and calls per hour tend to take care of themselves. That is assuming the center has taken time to provide agents with adequate training and a quality mindset, and that the center has done a decent job of forecasting and scheduling."
Forecast accurately or perish
We'll let the ICMI lecture you on this one. "Underestimating demand leads to understaffing. This, in turn, leads to long wait times in queues, frustrated customers, burned-out agents and high toll-free costs (due not only to the long hold times, but also to the longer call times that might result from dedicating a portion of the call to caller complaints about hold times). However, overestimating demand results in waste, overstaffing and increased idle time."
Automation will continue to make self-service accessibility a top priority
Many enterprises expend lots of energy trying to move customers out of the live agent interaction space, most commonly to interactive web apps and IVR. Well-trained agents are freed up to handle complex issues, and implementing successful self-service channels has been shown to increase efficiency while keeping costs down. But it is necessary to follow the customer after the self-service actions are completed. "Leading contact centers gauge not only how many customers begin self-service transactions via IVR and the Web, but also how many complete those transactions without live-agent assistance."
Contact quality matters
"Top centers track contact quality as a high-level, center-wide metric, as well as an individual agent performance measure," says ICMI. This is where training and reinforcement of soft skills come into play. Here are some of ICMI's top quality criteria, directly from the source:

Use of appropriate greetings and other call scripts
Courtesy and professionalism
Capturing key customer data
Providing customers with correct and relevant information
First-contact resolution
Accuracy in data entry and call coding
Grammar and spelling in text communication (email and chat)
At GCS, we know that using the right metrics in the right way will deliver consistent and impressive results. To that end, we've developed a brand new 10-Point Contact Center Improvement Tool to help you identify the most meaningful areas of improvement for your center. Not ideas for any center or every center – your center. That's something that out-of-the-box or bolt-on improvement solutions can't do.
The same thing goes for generic advice on which KPIs to measure; tracking every single indicator will give you plenty of data to analyze, whether or not it applies to your specific goals. Our methodology puts a spotlight on the weaknesses and inefficiencies in your processes. We are process-centric because it works.
Great processes will transform your out-of-shape center and deliver consistent performance at the lowest cost. Our 10 Point Improvement Tool will form a foundation for excellence in your contact center, and you can start working with it right now. Are you ready to reshape your center's processes and reap lasting, measurable benefits? Let GCS show you how.

Source: https://gcsagents.com/2017/02/top-contact-center-industry-benchmarks/
Publish Date: February 1, 2017 5:00 AM
---
How a 10-Point Improvement Tool Can Reshape Your Contact Center
"We shape our tools and afterwards our tools shape us."

Marshall McLuhan
It's true, the right tools make any job easier. It's also true our tools must evolve to keep pace with a changing world. That's especially true in the contact center as channel requirements and customer expectations become more plentiful – and demanding.
As our industry continues to move forward at a fast pace, there's a temptation to measure every possible factor that may (or may not) improve the customer service a center provides. According to a 2015 ICMI ebook on center metrics, "A large majority of contact centers are measuring many, many things. There is a propensity for that to happen: someone sees an improvement opportunity or operational gap, believes that a report could provide visibility, and adds it to the mix."
While gaining clarity can be helpful, reporting outdated or unnecessary metrics can quickly turn into a quagmire. Unfortunately, many organizations lack the infrastructure to actually keep reporting protocols current. They fall into the trap we call 'metrics madness.' As a result, "the information may have value," the ICMI says, "but if there is too much to absorb, your team's focus on the things that matter will be diminished."
At GCS, we know that using the right metrics in the right way will deliver consistent and impressive results. To that end, we've developed a brand new 10-Point Contact Center Improvement Tool to help you identify the most meaningful areas of improvement for your center. Not ideas for any center or every center – your center. That's something the out-of-the-box or bolt-on improvement solutions can't do.
The same thing goes for generic advice on which KPIs to measure; tracking every single indicator will give you plenty of data to analyze, whether or not it applies to your specific goals. Our methodology puts a spotlight on the weaknesses and inefficiency in your processes. A thoughtful blend of open- and closed-ended questions trains focus on vital areas of your center's process.
The goal of this new tool is to identify those process improvements that return the best performance results with the most appropriate minimal resources.
We share that essential objective with Benchmark Portal, the pioneering contact center evaluation and research group. Benchmark Portal conducted the industry's very first formal contact center benchmarking study in 1995, and guides the industry with education, research and scientific study. As recipients of their 2015 "Best Contact Center in North America" award, we are committed to upholding the industry through the use and promotion of clear, relevant and highly functional benchmarking tools.
We begin by assessing the most pressing concerns you want to address, and dig deeper to discover what processes in those areas are working and which ones need to be refined, reworked, or scrapped.





Our tool can evaluate your center in 10 distinct areas of improvement. You can assess your center in all 10 areas, or choose just one of the following:
Training
We evaluate the teaching methods employed in your organization based on your center's size, current training programs, and the type of skills that are most important for your agents to strengthen.
Quality Assurance
First, we examine your current approach to QA and the tools you have in use. Also evaluated are current call monitoring protocols, success rates and your call calibration plan.
Disaster Recovery
We use DR best practices, combined with your center's specific goals, to help you identify areas where your redundancy and DR processes can be strengthened.
Employee Retention
In addition to scrutinizing tenure, turnover rates, and benefits offerings, we also analyze your plan for promoting from within and how you attempt to avoid turnover.
Customer Service
Running a successful contact center is all about how you please your customers. We analyze ways for you to extend coverage, use blended agents and/or promote self-service channels.
Performance Metrics
In this section, we measure your satisfaction with three specific KPIs: Target Abandonment Rate, Average Speed of Answer, and Average Call Handle Time. We look into ways to improve these metrics and other performance indicators specific to your center.
Financial Performance
Here, we try to find ways to bring your overall cost and determine if there are any underlying issues contributing to unnecessary increased costs.
Operations Model
These straightforward questions focus on the make-up of your center, from the percentage of in-house and/or domestic operations to the use of a blended workforce.
Staffing
We ask participants to rank the success of current staffing models, including staffing to meet demand, workforce management and supervisory involvement. Additionally, we look at total number of seats, agent utilization rates, and blended seat capabilities, to determine how to more effectively staff your center.
Technology
Here, we focus on how you apply technology in your center. We look at your call platform, CRM, and tech support to make sure your technologies support your goals.
When your processes are less than ideal, it doesn't matter how much business intelligence you have, how much planning you've done, or how many metrics you measure. Without smart execution, it's easy to get off track quickly.
Our 10 Point Improvement Tool can help you form a foundation for excellence in your contact center, and you can start working with it right now.
Get ready to transform your center's performance and reap lasting, measurable benefits!

Source: https://gcsagents.com/2017/01/develop-contact-center-improvement-plan/
Publish Date: January 19, 2017 5:00 AM
---
A new year means new possibilities. Since your looking to improve your contact center this year, let's examine the trends driving our industry now. Here are some "hot button" issues that forward-thinking contact center professionals will be facing in the next few years.
First, the very good news for the industry at-large: we are growing. A recent Forester Research report found that, more than ever, consumers are reaching out to customer service organizations. They're using every channel available to them, including video chat, Facebook Messenger, WeChat, Twitter, online communities and other services. In fact, the easier it is to get fast, convenient customer service, the more consumers will engage with customer service. That higher level of engagement will remain essential to building the long-term loyalty that businesses depend on for stability and continued growth.
As a result, many customer service organizations are spending more money on staffing. Forrester's data shows that "51% of contact center decision-makers project their contact centers to grow in size as measured by number of agent seats by 5% to 10% next year, and 13% project a growth of more than 10%."
Forrester cautions that adding agents isn't the cure-all for handling higher contact volume. Which brings us to our first hot trend for 2017 and beyond.
Trend #1: Self Service and Digital Engagement
As the number and variety of customer service channels increase, customers are using self-service more frequently. Self-service can offer significant ease and speed when it comes to resolving less complex issues. Contact centers "must make the move to self-service and digital engagement smartly and keep customer expectations for service squarely in their line of sight."
Forrester analyst Kate Leggett adds "customers don't want to wade through a laundry list of answers; they want self-service sites to serve up the one right answer to their question." Businesses have to up their knowledge management programs to make information easy for agents to find and put into context with the customer's request. "They must use modern knowledge solutions with learning and analytics to measure and optimize the value of content."

Trend #2: Open Up Low Friction Channel
Forrester's data also found that, when it came to choosing customer service channels, "in the past 12 months, 84% of US online consumers used web and mobile help or FAQs, 83% used the phone, 76% used email, 65% used chat, 56% used communities, and 43% used Twitter."
The popularity of Web chat is expected to rise because it is a "low friction" way to interact with an agent. Forrester notes that in the US, the number of adults using online chat for customer service has boomed in recent years, up from 43% in 2012 to 65% in 2015. "Organizations can quickly connect customers to an agent with the right skills to answer the question without them having to navigate an arduous interactive voice response (IVR), they can succinctly resolve questions in near-real time, and agents can leverage customer behavior on the website to move the conversation forward instead of rediscovering information that has already been communicated to the customer."
The way consumers use the phone is changing fast, too. Customers are now more likely to try to resolve service issues using self-service or web chat, but they still prefer live agent interactions to solve complex issues or requests.
This means that although the rate of telephone usage has dropped dramatically as the first point of contact, live agents must be equipped to perform at their absolute best, providing the clarity, ease and simplicity that consumers are demanding. That's why this third trend may come as a surprise.
Trend #3: Higher Levels of Service From Contact Center Live Agents
Live agents are becoming more important than ever when it comes to building and nurturing customer relationships. The use of technology in the contact center has actually created a greater need for well-trained live agents with excellent soft skills. (If your agents need to improve their soft skills, take a look at our online training program.)
A 2015 article in the Harvard Business Review stressed that the need for soft skills will continue to grow. In fact, nearly all job growth in the US since 1980 has taken place in sectors that require solid social skills. Researcher David Deming found a simple reason for this: computers are bad at simulating social interaction.
There's no doubt that computers are becoming more agile, but there's still a very long way to go before artificial intelligence will replace humans in the contact center – if ever. Emotional intelligence and the ability to develop and refine interpersonal skills are purely human – and an absolutely essential part of a well-rounded agent's skill set.




As consumers have been given more contact channels to choose from, they've been gravitating to the easiest, most direct path to the information they want, and that's not going to change. They expect to find answers that are relevant, complete and as uncomplicated as possible on demand. That's why consumers expect customized experiences from the live agents they interact with.
In addition to speaking to someone who listens well and communicates clearly and who doesn't waste their time with meaningless or redundant conversations, consumers expect live agents to have thorough knowledge of their account.
Trend #4: Knowledge and Speed in the Contact Center
Because consumers will be using self-service and low friction channels as their first path to rapid, accurate information, expect them to insist on a higher level of speed and knowledge from live agents. If they can't get an answer through zero-touch methods, consumers will push past that level of frustration to speak to a person. Realistically or not, those customers will look for an above and beyond service experience at that point.
This underscores the need for innovative training and coaching programs to address any gaps in hard or soft skills agents may have. Keep in mind that, no matter what your center's ASA goals are, the person calling in wants to be cared for as quickly as possible.
Trend #5: Higher Levels of Professionalism (see trends 3 &4)
Increased demand increases tension in the contact center. Supervisors, managers and agents must be able to navigate complex questions with care, enthusiasm and empathy while keeping the company's business objectives at top of mind. It's a lot to juggle on the best of days. Customer service organizations must invest in training and ongoing professional development to survive.
Big Changes Are Coming to Contact Centers: Here's How To Prepare
There are several aspects of the market that we expect to change dramatically over the next three to five years. But before we dive in to market shifts, let's take a quick look at the potential dollars and cents impact of great – and not so great – customer service on our economy.
The economic benefits of customer service can be measured in three ways:
the willingness to buy again,
how likely a customer is to abandon you for a competitor,
and how likely a customer is to recommend your products or services to their network of family, friends and colleagues.
According to a recent Forrester Research report, Transform the Contact Center for Customer Service Excellence, "the revenue impact from a 10-percentage-point improvement in a company's customer experience score can translate into more than $1 billion."
The same report offers some sobering data on the costs of poor customer service.
53 percent of adults making online purchases in the US will abandon the sale if they can't find a quick answer to their questions
69% of these consumers move to another channel when online customer service fails
The necessary service costs for online retailers due to channel escalation are estimated to be $22 million on average.
Of 2.5 million customers who say they are unlikely to come back to a site that doesn't offer great service, only 2 percent complain to the contact center. Forrester estimates that at $100 apiece, this lack of action costs retailers $250 million a year in lost revenue.
The barriers to providing a great customer experience that companies will be struggling with in the immediate future include:
Access to data
As Forrester put it, "customer service agents often use multiple disconnected applications when resolving a single customer issue. This lack of a standardized discovery process hinders agent consistency and productivity, increases agent training times, and leads to a higher level of agent turnover due to frustration with the tool set."
Compliance
As regulations become more complex in finance and healthcare, Forrester found that "few real-time processes in customer service organizations audit agent actions against policy requirements, leading to higher service costs due to incurred penalties."
People
"Today, customers resolve straightforward customer service interactions via self-service, leaving complex issues like account closure, booking a complex multicity set of flights, or an explanation of smart metering billing policies for a phone conversation," writes analyst Leggett. "These questions often take longer to resolve and are opportunities to build positive customer relationships with an end goal of increased customer loyalty. They also demand a higher caliber of agent for effective issue resolution."
Process
The rise of blended departments and shared duties and roles will require tighter controls on process management. As customers embrace self-service options more fully, expect the focus on first call resolution and next call avoidance to become paramount.
Technology
On the consumer side, service apps are popping up every day. From telematics in insurance and healthcare to virtual agents that can find fast remote answers, customer service apps will continue to flood the marketplace.
On the contact center side, self-directed coaching and training apps will gain in popularity. Center managers benefit from improved analytics on the floor, and corporate marketing managers can gain faster, more accurate insights and improved process management through predictive analytics.

Workforce management
The days of using spreadsheets are over, or they should be if you're serious about the success of your service operation. Investing in tools to optimize your workforce management can help contact centers save money through more precise scheduling, better resource management, and the availability of robust analytical tools.
Better case management
Many firms have yet to integrate the customer data that they collect at from phone, email, chat, and web self-service. This failure leads to inconsistent service, which raises the cost per transaction as well as decreasing customer satisfaction rates. Expect this to change rapidly over the next few years.
In conclusion, there's another big trend that we've seen, and the researchers at Forrester agree:
NOT ENOUGH COMPANIES OPTIMIZE THE SERVICE EXPERIENCE
Forrester describes the optimized customer service experience as a win-win. "Customers are satisfied because companies deliver service efficiently, in line with expectations. Companies are satisfied because they contain costs, as this type of service minimizes handle times and customer re-contacts and maximizes first-contact resolutions."
So why don't companies deliver the level of attention that consumers want and the customer capture and retention rates that their bottom lines depend on? One of the biggest reasons is lack of bandwidth: effective contact center administration and management is multilayered and extremely complex.
Outsourcing is an excellent option for firms ready to face the future. The right contact center vendor will meet and exceed the highest deliverables, and have the resources, expertise and management ability to ensure your service operation excels.
At GCS, we have the services, tools and intelligence to get you ahead of customer experience trends. We don't just hire the brightest agents – we hire nice people who are temperamentally fit for customer service and train them in the hard and soft skills they need to succeed.
You don't have to overhaul your existing center to develop one of your greatest assets – your agents – we have an innovative, intuitive online training and coaching program to help build and reinforce interpersonal skills. It's making a difference at centers around the country right now, and it can be that valuable assist your managers need to improve your center's performance. You can access a demo of Say This… Not That, Most of the Time, here.
We have the people, processes and technology that can make your contact center more productive, effective, efficient, and we're here to help you reach your most ambitious goals. Together, we can leverage these industry trends to satisfy your customers and meet your revenue requirements.
Source: https://gcsagents.com/2017/01/five-contact-center-trends-follow-2017/
Publish Date: January 4, 2017 5:00 AM
---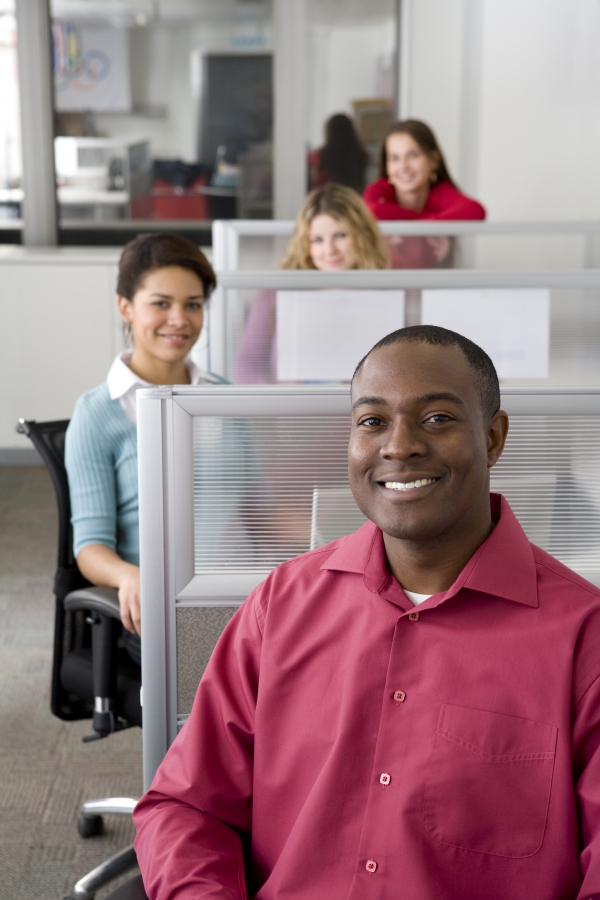 Choosing the right call center vendor is one of the most important decisions your business can make. The ability to work within your budget and schedule is an absolute starting point. There are additional considerations you need to cover when choosing a contact center vendor.
Selecting the right center outsourcer will have numerous positive consequences on your business. Your customers are well served and the center is not a drain on your resources.
At GCS, we've successfully run the contact centers of dozens of companies. Many have been dedicated to a single client. Whether shared or dedicated facilities, these experiences have given us real insight into what makes a successful call center outsourcing engagement.
In this article we share the best practices that lead to the most successful contact center outsourcing project. It includes a few red flags to look out for at the beginning of a project. Taken together they can help keep your outsourcing project on the right path.
Open and Honest Communication
Transparency builds trust. Open and honest communication, from the very beginning, helps both parties to align expectations realistically. When an outsourcer and a client are upfront about the issues that need to be fixed in the contact center, the relationship is much stronger as a result.
Make sure your feedback is clear. Base it on performance and stay objective. Give the center as much information as you can to increase the time it takes to get up to speed. Expect them to be professional and fact based as well.
Set Clear Expectations
Complex projects are bound to have minor setbacks. On your side of the table, accept there will be the occasional bump in the road. Define what success means in the context of your effort to improve your contact center and share this with potential contact center vendors. A successful outsourcer will more easily exceed your expectations when they are clear.
Try a pre-mortem exercise to help the team envision the things that will help or hurt the implementation. There is a good one here.
Accept Your Call Center Outsourcer as Part of Your Team
No contact center vendor will be successful by working in a vacuum. An outsourcer who has taken the time to learn your business's needs, expectations and future plans will want to treat your business like their own. Bringing an outsourcer "into the fold" increases ownership to the benefit of your organization. Invite key members to visit your company, meet key people who own the customer facing relationship. This face-to-face commitment can help personalize and embolden the contact center staff to perform for you.
Once the program is underway, make sure you visit the center regularly. Seeing the client on the floor, sharing success stories and pain points increases the connection the center staff has to your brand and makes it easier to share that culture with the customer.
Commit to Change
Demonstrating a expectation on on-going improvement opens the door for a great outsourcer to help you do just that. Improvement, however, does not come without change. You must be ready to loosen the grip when dearly held processes negative affect the contact center and customer experience. This two-way commitment to progress signals your willingness to do whatever is necessary to keep improvement going.



Schedule at least quarterly meetings to focus on where the program needs to go. Set goals and key objectives to focus on in the next period.
Be Disciplined, But Flexible
A great company establishes audacious goals. It plans carefully to achieve its goals but it also willing to amend and improve the plans when necessary. When course changes are required, they adapt rapidly and easily and keep their eyes on their goals.
Be realistic with the center about your forecasted volumes. Keep them in the loop for upcoming seasonal trends, promotions and the like so staffing is available. Listen to their suggestions for utilizing other channels and self-service techniques.
Have a Playbook
Whether you call it a road map or a playbook, having written direction that's been vetted by the necessary stakeholders in your company will be a boon to your outsourcer. A great contact center vendor will use it to help plot the course of your project.
Don't have a playbook? Then use the RFP process to have the contact center outline their plan for you and make it a requirement to build out the plan during implementation. Require a timeline or Gantt chart to see how well they understand the steps. Make sure they lay out their plan to gather any needed info first.
Manage Change
Lack of change management can sink your project and your investment. Successful contact center outsourcing projects happen when the company considering a change engages in internal communication to prepare for it. It can take a while to establish a new center partner. Make sure you have a process in place to manage the move. We have seen times when the old center partner "gives up" and brings short-term harm to the client's reputation.
Be upfront with the old center. Make them accountable through the end of the contract. Be firm, but be realistic if performance declines. Discuss the transition time line with the new center. Have an emergency plan in place to move quicker if required.
Roadblocks to Contact Center Outsourcing Success
While you are searching for the right call center outsourcer you will need to be aware of potential roadblocks and red flags that can sabotage your success. Company culture, organizational structure, politics, lack of transparency, and many other factors can add difficulty to finding the best outsourcer.
To successfully find the best contact center outsourcer for your project, you need to eliminate the following roadblocks to your success.
No Distinct Decision Makers
There is a tipping point with stakeholder inclusion that, if ignored, will make an indecisive mess of your plans. Make a list of the project's stakeholders, then divide it into two parts: influencers and decision makers. Gather and analyze the opinions of your influencers prior to approaching potential outsourcers. An "open comment" period with a firm endpoint should push influencers to offer their insights on your timetable, and without last minute confusion and course changes. Make it clear who the decision makers will be, and let it stand.
Poor Preparation
Before vendor selection, be sure that you completely understand your company's business objectives. How will the right outsourcer meet them? What can you do to be sure your outsourcer becomes an expert on your company's services, products, customers and strategic objectives? A great outsourcer will want to learn your company inside and out, but leading them is up to you. Be prepared.
Lack of Meeting Direction
Meetings with no agenda, documentation, action items, and follow-up should be dropped from your schedule. Most of the responsibility for execution will rest on your outsourcer; that said, before calling a meeting with your outsourcer, align your expectations clearly by creating a detailed meeting plan.
A good starting point, recommended by the Harvard Business Review (HBR), is to "note whether the purpose of the topic is to share information, seek input for a decision, or make a decision."
Writing the meeting agenda as a list of questions to be answered in the meeting is another HBR method of planning for a worthwhile, effective meeting. One other big red flag to look for on both the client and the vendor side: frequent cancellations or postponements signal that somebody doesn't have their act together. If that's you, shape up. If it's your outsourcer, it might be time to part ways.
Meeting Addiction
Some CEOs use this mantra to keep control of their days (and of their employees): "never attend a meeting you didn't ask for." You may not be able to follow that rule completely, but it's worth keeping in mind when meeting-addicted outsourcers try to rope you into a steady stream of conferences.
Be disciplined in your approach and limit your meeting time strictly. One of our clients limits their telephone meetings to 15 minutes, scheduled in advance. Everyday issues and concerns are handled with summary e-mails. If you're the meeting addict who enjoys breaks from "everyday work," don't drag your consulting team or colleagues into your time-wasting ways. Skip the conference room and go outside for a walk by yourself.
No Real Buy-In
In our years of experience delivering highly effective contact centers, we've found that a make-or-break difference between outsourcers is ownership. When we at GCS are chosen as outsourcing partners, we invest wholly in our clients' outcomes. We put all of our resources on the line including (but not ever limited to): our talent in management, marketing, human resources, and technology. Our ethics are clearly stated, and we share detailed information about how and what we do. Your choice of outsourcer should invest in your success as much as you do.
Creeping Scope
This one can be tricky, and it applies to everyone on both sides of the relationship. Beware of outsourcers who will try to expand their role (and retainer) by influencing aspects of your business without the learned knowledge to support it. This could come in the form of a sweeping software solution or a systemic overhaul beyond your center's needs.
Also, beware of the internal stakeholders who see your outsourcer as a general "fix it" person for company difficulties. Don't allow mission creep to sneak up on you; plan for it in your pre-screening process, and be straightforward with your vendor of choice.
Finding the Right Contact Center Outsourcer
Choosing the right contact center outsourcer is the most important decision you'll face when looking to improve your center. Outsourcers who acknowledge the history and culture of your organization will be well positioned to succeed.
If you can follow the best practices outlined above and stay alert for red flags during the selection process your chances of choosing a partner who will exceed your expectations and help you achieve your goals will increase exponentially.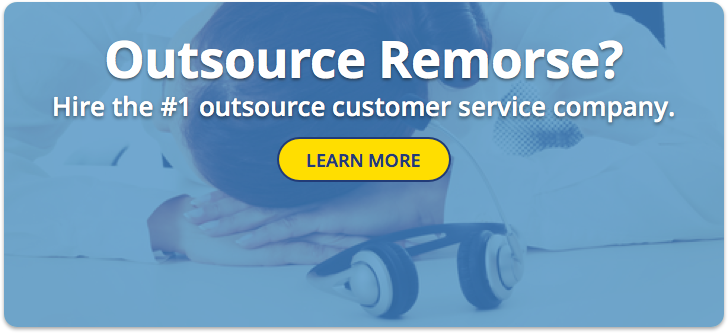 Source: https://gcsagents.com/2016/12/call-center-outsourcing-services-how-to-choose-the-right-contact-center-vendor/
Publish Date: December 8, 2016 5:00 AM
---
As a contact center outsourcer and consultant, we've responded to countless requests for information (RFI). The issues that come up in these RFIs range from easy to complex. The most difficult ones require a seasoned contact center team to answer. We've picked 16 of the tougher questions and ROI-proven approaches that a worthy consultant should be able to tackle.
Review this list for areas of concern in your organization. Ask yourself if you have the in-house resources and experience to tackle them. If not, you might consider enlisting an outsource partner or consultant to help. Each answer comes directly from our experience.
16 ROI-Proven Ways a Contact Center Consultant Can Help Your Call Center
Industry Standards and Methods for Quality Improvement
Compare the cost/benefit of various quality certifications versus a common-sense approach. Be careful of being oversold with a "system" that adds cost and complexity. You may be fine with a focus on the process, metrics and dashboard that accomplishes the goals you have for your center without all the fluff.
Languages and Interpreters
Ask for a study of the number and languages of calls. Consider bilingual agents for higher volume languages. Use on-demand interpreter service lines and self-service IVR solutions for the others.
Strategies for Contracting Vendor Supplied Resources and Managing Those Costs
Using outsourced partners provide ways to both cut costs and increase levels of service. Partners can be as simple as after-hours coverage or one of the many technology services. There are just as many strategies and models. Conduct an in-depth study to identify the best use of resources. For instance, using a n after-hour local outsourcer can provide a good pool of new agents for your internal centers – that's called "best of breed" hiring.
Tiers and Workflow
Ask for a time and process study of existing flows and benchmark it to competitor centers, even other industries. Model and test the suggested modifications. It will be easy to see if the outcome is as promised. Make sure to include the employees in the process to maintain buy-in.
Blending Heterogeneous Lines of Business in One Center, Virtual or Not
Develop a cost/benefit analysis and study of the skill overlap required for the tasks.
Remote Access, After Hours and Related Factors (on-call subject matter experts, etc.)
These are great ways to provide service during inclement weather, influenza outbreaks, etc. There is new technology to incorporate employees with disabilities. Hiring local employees may help you to eliminate after hours/overflow costs.
Call Workload Distribution Methodologies and Strategies
At GCS, we understand the strengths of skills-based routing, workforce management, and a part/flex-time workforce to manage daily volume and control costs. We typically handle higher volumes with fewer agents than our predecessors because of our experience in managing the workforce.
Staffing Organization and Reporting Structures
A great consultant should study your situation and the correct ratio of agents to team leaders based on your staff's skills, experience, and the work/customer demands. A good consult looks at all current reports and their use before ranking them for relevance. That way, you can suggest ones to stop, change and start. At GCS, we typically define a dashboard of key metrics for better real-time decision-making by your team.
Call Monitoring and Supervisor Access to Live Work
We work with 100% recordings and a QA sample plan designed to improve the effectiveness of each agent. We've also developed a constant improvement process for giving daily feedback to each employee that saves agent and supervisor time.
Industry Software Packages that Support Call Center Functions
Making a bad decision on a key technology piece is costly. A consultant can look at multiple products and validate or refute what the salesperson is saying. They should observe first what you have in place, and discover true gaps in your current technology. We have often found that additional training on existing technology meets the requirements. Only after exhausting those routes should they propose what should be added or replaced.
Balancing Queue Capacity and Staffing
Your consultant should provide a process for management of the queue (IVR, routing, call flow, call backs, etc.). IVR technology and self-service options are changing daily. They should be on top of what is working with your target audience.
Call Backs
A good consultant will look at the benefit of providing call backs for minimizing on-hold time, but first they will focus on eliminating the cause of the hold (staffing, routing,).



IVR Expansion
A good consultant will provide a way to integrate IVR into other channels and make sure messaging and options are consistent across platforms and the organization. A focus on balancing cost and customer experience is key.
Industry Standards for Metrics, Reporting and Trending
We would review the overall goals of the organization and the process to get there, then outline the metrics and reports needed to manage now, while providing data for proactive management in the future.
Best Practice Methods for Call Center Quality Assurance and Process Improvement
Best practices are a big part of our process flow at GCS. QA and improvement options are always dependent on the final configuration of the center. Like the metrics, we would start at the top with the organizational look and assigned responsibilities, and build the systems needed as we move down.
Effective Hiring and Retention Strategies
The ideal consultant will analyze your current workforce and your current selection criteria and approach. They can help develop new selection criteria based on the data of the existing workforce and the needs of the position right now. They can show you how to concentrate on hiring people who have a profile that matches up with longevity. They should avoid personality traps that lead to high turnover. They should establish tactics and measure them to evaluate employees in the first 90 days of working to ensure maximum success.
Another reminder about keeping good workers: employee retention costs are often viewed as being expensive – but compared to the cost of making up for a hiring mistake, retaining good people is much less costly.
Not convinced? Take a look at these results from a survey by CareerBuilder and pollster Harris Interactive that studied the actual cost of bad hires.
Of the companies responding to the poll:
41% reported that a single bad hire costs more than $25,000
For 25% of businesses, a bad hire can cost more than $50,000
A bad hire at minimum wage level has been cited as costing more than $4,500
The costs from a bad decision add up in other ways, too:
41% of employers reported that they lost productivity because of their bad hire
40% of businesses lost time due to recruiting and training a replacement
36% of organizations stated that their bad hire had a negative impact on employee morale
22% of employers shared that a bad hire hurt their client solutions
In our experience, when you take the time to identify, hire and train the right people, your retention rates are bound to rise. Good hires go a long way to support the ROI goals for your call center.
If you find that you would need a call center consultant's help in eight or more of the areas we've covered here, you may want to consider outsourcing your center.
As experts in call center optimization, GCS places high value on teaching, coaching and continual learning to help keep your customer satisfaction high and turnover low. To that end, we've developed an essential set of online and classroom tools for trainers and managers that covers the entire spectrum of call center education – Say This, Not that…Most of the Time.
Ready to make the most of your time, knowledge and staff? Try the demo today!

Source: https://gcsagents.com/2016/11/16-roi-proven-ways-consultant-can-help-call-center/
Publish Date: November 11, 2016 5:00 AM
---
From 35,000 feet, contact center vendors look very similar. The baseline questions used to sort out the duds from the potential stars are pretty much the same ones you'd ask any one of your supply chain vendors. But when your vendor is interacting directly with your customers on behalf of your company, those questions should get deeper, more pointed and increasingly challenging. Any contact center challenger worth your time should see this as a very good thing.
Once you get satisfactory answers to your first pass questions, you're ready to narrow the field to the final few. Your inquiries should get progressively harder. But be careful, there will be respondents who artificially inflate RFP answers to get your business. The answers they do give, along with the details they omit, will help you determine how many of their capabilities are solid and where they may be trying to oversell.
Once you have whittled down your RFP responses to a select pool of potential vendors, you're getting close to finding your best-fit partner. You've entered what business experts call the "courtship phase" of your relationship. By this point you have given your top candidates enough relevant information to understand your business objectives. This is where your evaluation questions should be the toughest.
Here are five hardcore questions to ask your contact center vendor before signing on the dotted line.
Stability as an Ability. You already know how long the candidate's company has been operating, but now it's time to look ahead. You need to know if your vendor will be able to adapt to, and support, your company's growth plans. Do they have the core staff and experience to support growth? Can the management team demonstrate how they have helped other clients grow and adapted to their needs?
The big question: Will they be there for you and your customers as things change?
Agility and Preparation. At GCS we preach Disaster Preparedness prevents Disaster Recovery. What you need is continuity through the disaster. Make sure your vendor has managed a down-turn and been able to deliver through the experience? Can they provide adequate and meaningful back-up or redundancy in an emergency? Not all plans go as hoped. If things begin to turn, can they assist you in staying on track, or at least minimizing any pain. The answer to this question gives your prospect the chance to show how they respond to market and environmental conditions.
The big question: How will they contribute to your opportunities for growth and what is their response plan for anticipated threats.

Capital Connection. Contact center management firms should be financially healthy and willing to invest in the success of your center. Checking a company's credit reports will only give you a look at past creditworthiness; it won't help you determine future risk. A thorough look at a vendor candidate's profit and loss statement (P&L) will alert you to possible problems. You will be able to see their debt load, any issues they have with payables, and how they are using their cash. If your potential partner pushes back or refuses to share their P&L outright, you may want to move along without them.
The big question: May we see your current financials?
Correct Alignment. Popularized by management guru Peter Drucker over 50 years ago, management by objective (MBO) is a theory that encourages buy-in to company strategy at all levels of an organization. The vendor you choose should be able to align their goals in the contact center with your company's business objectives. Before becoming your partner, they must be able to show they understand the goals you are trying to reach as a organization. A vendor candidate's answer to this question should be clear, specific, and forthcoming.
The big question: What are our organizational goals and what do you bring to the table to help us reach them?
Dedication to Education. At GCS, we believe in the power of education and training to improve lives, and make connections with customers stronger and more profitable. Our results prove our focus on education. We even provide training and consulting to other centers to help their employees get better. If a candidate claims to be an expert in training, they need to demonstrate it effectively before you partner with them.
The big question: What is your per-employee spend on training and coaching, and what does it yield?

A great contact center vendor should welcome your scrutiny.
When we say we are all about people, process and technology, we mean it. Why not let our CEO, Greg Alcorn explain the GCS difference? Watch him here.



Source: http://gcsagents.com/2016/10/five-things-ask-contact-center-vendor-hiring/
Publish Date: October 13, 2016 5:00 AM
---
When your contact center is in need of an overhaul, it can be tempting to let your department heads and managers take over the repair process. Overseeing a complex internal "rip and replace" of a contact center can drain human and financial resources while risking failure. Although fail-fast is a big buzzword in management strategy and innovation these days, your organization must have the funding and cultural mindset to make it work. That can be a very tall order, especially when trying to transform your contact center operations where their activity directly impacts customer satisfaction levels.
Gaining Senior Management Support
This leads me to the first way a consultant can help you, and it might come as a surprise: outside consultants are able to encourage executive buy-in of your overhaul project better than your internal team can. (This isn't because your internal team has a different skill set to offer; your internal team should have strong skill sets just as your consultant does.)
An outside consultant can link the corner office to the contact center on a personal level. They offer your company leadership a clear, unbiased view of the road to repair in terms of cost and realistic transition times. If your internal team hasn't overhauled the contact center before, their projections on both will be either too rosy or too conservative.
It's common to realize when your center's results aren't where you want them to be. What is hard is understanding exactly why that is. Consultants have seen every kind of contact center problem you can think of, and lots of problems you can't.






Seeing Contact Center Mistakes
The second way a consultant can help is by seeing the issues causing the mistakes that may not be obvious to management or to the customer. Finding root causes to contact center problems can be like trying to find a needle in a haystack. Often managers think it's easier to patch the issue and keep hoping the problem goes away. (or until the problem gets bigger.) Even the best managers can get caught up in "if it ain't broke, don't fix it" thinking – even when there's trouble looming. Again, this is a function of pressure we can all understand.
As a consultant and outsource operator we believe in the Power of ONE. Find the one thing that is impacting a single agent and fix it. This may save time, improve customer satisfaction or performance. The power of one explodes when you bring that change to the other agents in the center. Suddenly that few seconds you saved for one agent leads to hours saved by the organization.
Getting What You Measure, Contact Center KPIs
A consultant will be able to identify the most appropriate KPIs to track based on your business strategy. This is a key benefit to hiring a consultant, especially in today's business world. Companies in every sector are focusing on customer experience as the key to building loyalty and revenue.
Customers of all ages are now demanding fast, convenient and pleasant encounters with customer service specialists and your organization across multiple channels. As the fully digital generation increases their buying power, they will insist every customer service transaction should match the speed and availability of the Internet – regardless of the complexity of the issue. A consultant can help develop a channel response plan to pair your company's objectives with the consumers' expectation. They create the dashboard of ideal performance metrics, and help you position your company for the next new wave of customers while supporting the ones you already have.
Practicing Contact Center Best Practices
Any consultant worth your time will be a human catalog of current contact center best practices. A speedy analysis of your center will reveal any gaps, and a consultant will provide strategies to fill them. The same goes for auditing. Consultants can bring objectivity to the audit process, examining your center's productivity, adherence to policies and procedures, employee turnover, and the all-important customer satisfaction stats.
Consultants can help you fix your center in many ways, but let's recap these top five.
Consultants can:
Establish C-level buy-in on contact center changes and improvements
Identify mistakes that may not be obvious to the customer or to management
Pinpoint the most appropriate metrics to track based on your business strategy
Analyze your best practices and help you keep them on track
Conduct objective audits of your call center
Our own COO, Bryan Overcash, gives you a thumbnail sketch of how we approach consulting here. If you haven't checked out our YouTube channel, give it a try. You'll find great, easy to digest insights on the way we bring contact centers to peak performance.
When your processes are less than ideal, it doesn't matter how much business intelligence you have, or how much planning you've done – great ideas go awry quickly without the power of execution. That's why we focus on the best process in all phases of your operation. Great processes are your game plan for consistent performance at the lowest cost.
At GCS, our consulting methodologies are straightforward and sensible. We don't waste your time and energy on distractions – we help you find your needs, partner with you to develop strategies that work, and execute programs on your timetable.






Source: http://gcsagents.com/2016/09/five-ways-a-consultant-can-help-fix-your-contact-center/
Publish Date: September 9, 2016 5:00 AM
---
Companies that outsource their contact center and back office functions need a strong vendor management program to properly locate and manage the right vendor partner in a crowded and chaotic competitive field. Companies that are looking for outside vendors to take over an existing center relationship or move an in-house center to the outside are right to expect big improvements from their decision. There must be a return on investment in the form of
Lower Costs over time
Higher levels of productivity
Better employee satisfaction and stability
Terrific customer satisfaction scores
Consistent management to all service levels and metrics
These are just a few of the goals firms spell out to potential contact center vendors.
Too often organizations know precisely why they are disappointed in the existing center partner relationship, but when it comes to choosing the ideal challenger center their goals often fall short of other opportunities besides eliminating the current vendor pain points. What looks great on paper sometimes gets lost in practice. But, once the contract is signed, it can be a costly royal pain in the RFP to give an unsatisfactory vendor the boot. Taking time to define needs beyond the immediate fix is important.
That's why we've come up with a basic primer on measuring the effectiveness of your contact center vendor.
Measuring the Effectiveness of Your Contact Center Vendor
Let's start by considering a customer service "moment of truth." Contact centers are brand ambassadors. The best vendors are as committed to successful delivering their clients' message and performance as their clients are. This isn't industry-specific; customer retention is everyone's first priority. The best vendors will do much more than meet baseline KPIs – they will add value that advances your brand. If they aren't doing that, show them the door. Hanging on to a poor performer is too costly to risk.






Here are a few starter tips for building a vendor evaluation and management program that gets you where you want to be.
Contact Center Vendor Evaluation & Management
Align expectations internally before vendor names are on the table. It's not enough to know the current vendor isn't meeting your needs. Make a detailed roadmap of where you want the investment in your vendor to take your department, division or product line. Get input from internal stakeholders, and compare that to past results. If you're replacing a vendor, don't limit future call center goals based on the results of an unsatisfactory arrangement. If you're starting from bare bones, it's critical to establish what value you want from a new vendor prior to sending out an RFP.
Get your metrics in order. This might seem like an obvious softball, but it's not. Understand what, why and how you want to measure performance so you can communicate your expectations clearly. Identifying and listing your metrics gives you the necessary standards (above and beyond cost considerations) to measure against. Also understand what your budget will be. There is a cost to meeting each metric. Expecting too much or creating metric conflicts could cause you to overspend. Consider asking the outsourcer to suggest changes that save money if budget is a big concern.
Rethink your RFP. The same applies to technology. There are daily changes in the contact center industry. Make sure your customer base is a heavy user of each contact channel. Understand covering each additional channel will cost more. Make sure you understand your customer and have current needs right sized. If your RFP is more than a year old, it's time for a refresh. Have your team closely review each requirement and eliminate dated information and add the new definitions.
Align expectations externally. Put every potential new vendor's feet to the fire as early in the process as possible. A good vendor will commit to meeting as many realistic goals as they can. However, a great vendor will prove that they can step up to the plate with a history of demonstrated successes. The list of wins doesn't need to be long, as long as it clearly shows that the vendor can knock your specific KPIs out of the park and deliver added value to your organization. Contact centers are process driven, so having a vendor that can demonstrate process control and compliance may be more important than specific industry experience.
Take care not to get bogged down in a numbers game, though – at this early stage you'll want to see a stunning view from 30,000 feet. You'll learn pretty quickly if the close-up view isn't as compelling.
Standardize baseline questions. Giving identical baseline questions to all candidates will enable you to do more accurate apples-to-apples comparisons on straightforward metrics. This is especially important for pricing, technology and process questions. The use of tables and closed end questions can help with the early pass-fail review process.
Encourage communication. You can learn a great deal by asking for and sharing business insights. While this may fly in the face of ancient wisdom that says precious little info should be shared with vendors, when it comes to contact center management the benefits of sharing your business goals will outweigh the risks. You'll better understand how the vendor thinks strategically and allow them to describe their management approach to your specific opportunity. This will help you be better equipped to gauge their ability to execute. A fresh set of eyes can open yours to possibilities you may not have considered in the past. A seasoned contact center vendor will think in terms of your strategy, and won't just slide by on meeting baseline requirements.
Think like a partner. There's nothing that will kill a relationship faster than ambiguity. The upside? Clarity on the client side encourages reciprocity from the vendor side. The best contact center vendors not only value your transparency, they will leverage it to your advantage by helping you reach your highest goals. They often see opportunities for process improvements, and should be unafraid to challenge status quo thinking if it's dragging down your metrics. Be upfront about expansion plans so that your vendor can adjust quickly.
Chemistry is real. Because contact center operations are enormous ships that take tremendous time, energy and money to turn around, its important to choose a vendor with staying power and the ability to forge lasting relationships. The best vendors will get along with everyone in your company from the corner office to the front door. Do their business values mirror those of your firm? How do they operate? Who are their customers? How do they measure their own success? Are they willing to take ownership of your objectives and future plans? A strong working relationship and trust at all levels will create a more agile and flexible operation when changes are implemented.
Here are some key additional questions for contact center vendors:
Do you have the technology to meet our needs?
Can you integrate channels?
Describe your selection and training methodologies.
How do you manage on a daily basis?
What are your guidelines for all areas of consumer and data engagement?
What is your escalation process?
Do you have the ability to record and store conversations, capture screen activity, validate sales and verify compliance at all points in the process?
How do you ensure regulatory compliance?
How do you use all the captured data to improve the program?
Describe your process improvement methodologies.
In Nine Tips For Choosing A Compliant Outsourcing Provider we dive into more details about why these questions matter, and offer more insight on what sets a great contact center vendor apart from a good one.
Any decent contact center vendor should be able to hit your baseline metrics on the nose. An exceptional vendor will commit to your company's success as if it were their own.
At GCS, we are serious about people, process and technology. We believe in the power of people to accomplish great things when they have access to the proper training, supervisory support, and technology. We support our clients with proven processes and a dedication to their business objectives. We are avid students and skilled teachers, committed to creating truly great customer experiences.
One of the aspects of contact center excellence that we are passionate about is training. Our methods transform good customer service reps into stellar ones, building skills, confidence and expertise. In circumstances where employee retention has been an issue, we've been able to stabilize the workforce and dramatically increase productivity and CSAT scores.
We've recently developed an online soft skills training program for exceptional customer service: Say This … Not That, Most of the Time. Whether your agents are on the phone, in chat, or face-to-face, this program offers proven strategies for building the interpersonal skills – soft skills – that agents need to excel. It's an amazing, effective addition to every customer service arsenal. You can even sign up to get our super helpful Soft Skills Tip of the Week! To learn more, go here.
Do you have an active RFP or looking for a challenger to your existing relationship? We would like to speak with you, please Contact Us today.




Source: http://gcsagents.com/2016/08/contact-center-vendor-measure-up/
Publish Date: August 17, 2016 5:00 AM
---
"There will always be people who are ahead of the curve, and people who are behind the curve. But knowledge moves the curve." — Bill James
Interpersonal Skills Training for Call Center Representatives
The most important technology in your call center isn't hardware or software. It's your people. As the originators of technology, we human beings demonstrate thousands of years of development, invention and progress in uncountable ways every day. Despite the widespread belief that we humans despise change, we learn and adapt without really noticing it. We are constantly adjusting to new demands and circumstances as they emerge.
The right combination of hardware, software and process technology will equip any contact center for success, but people drive the results. And people, as we've said in previous posts, are experts at learning and relearning. Relearning needs to go along with retooling. Organizations that ignore the capacity for ongoing learning in the call center fail at getting optimum results, and then wonder why their expensive hardware and complex forecasting algorithms let them down.
In my 20-plus years in the industry, I've heard this excuse a thousand times: "We've tried to teach our agents to have better people skills, but it doesn't work. People skills can't be taught." Yet our teams have done exactly that. So the question really becomes, "how do you know your agents can't or won't learn?" Are managers objectively assessing skills development based on performance, or simply assuming staff members don't want to learn new things or improve? Or put another way, have you ever met someone that really didn't want to learn better ways to work with other people?
Contact Center Training Experts
Writing in EE Times, news analyst Keith Dawson interviewed a number of training experts to identify best practices in contact center training. In that article, the CEO of Aslan Training and Development, Tom Stanfill, presented an interesting and useful alternative to measuring performance alone as an indicator of an employee's willingness to learn and change.
Stanfill suggests that managers and coaches should divide their team into four quadrants based on performance and demonstrated willingness to change. They are categorized as:
Independents – these agents perform adequately but show little or no desire to change
Detractors – these agents perform below the expected standard and show no interest in changing
Strivers – these agents aren't meeting their expected or required performance levels, but they show a strong desire for improvement and growth
Achievers – your dream agents, who meet or exceed performance demands and have a strong desire to improve and grow
Showing your employees how growth and change is not just necessary but absolutely possible is the first step on the path to improvement. Poor performers, given appropriate attention and proper feedback, can benefit from managerial attention, but how much time is too much time to spend on someone who doesn't seem to want to learn?

Management in a Contact Center
"Once the team is categorized, the coach can now implement the appropriate strategy and determine where to spend their time," Stanfill said. Here are his recommendations on how much time managers should dedicate to the staffers in each category.
Independents require the minimum amount of time. Stanfill recommends approximately five percent of allotted coaching time. "They are meeting their performance requirements and don't want to change, leave them alone. The key is to raise the average level of performance for the entire team and they will most likely be motivated to elevate their performance."
Detractors are a managerial burden, eating up valuable time. "If the desire to change is low or non-existent, all coaching and development efforts will fail. Therefore, the time invested in the Detractor should be minimal (~ five percent) until they demonstrate a willingness to learn and grow. Simply communicate the desired level of performance, the time frame required to reach acceptable level, and a willingness to support if their desire changes suddenly emerges." Be careful not to go too far. As Stanfill warns, showing a rep they are not valued – even a poor performer – will sink your coaching efforts.
Strivers deserve a much greater investment of managerial time, with Stanfill suggesting approximately 75 percent. "This is your greatest opportunity to enhance the overall performance of your team. They embrace the idea that they need to improve and are open to input and ideas for improvement. Specific performance requirements should be communicated, but a bit more grace should be granted if they are committed to the development plan mapped out by the manager."
Achievers should also get a significant amount of dedicated change management, about 15 percent. "These are the stars of the team who also have a desire to continually improve. Here the strategy should be to grow, challenge, and retain."
Make no mistake about it: performance metrics are invaluable, even if they are not the ultimate measurements of your customer service representatives' success.






The Importance of Feedback in a Contact Center
A cornerstone of effective, lasting workplace education is for managers to give feedback designed to center their employees and give them the reinforcement, tools, and support needed to excel. However, in our industry the definition of feedback varies from company to company, and often, manager to manager. Essentially, feedback is data. And the old computer adage, "garbage in, garbage out" applies to feedback quality also. If the input is bad, the output will be, too – even from your highly ranked employees.
The Association for Supervision and Curriculum Development (ASCD) defines feedback as information that tells how we are progressing in our efforts to reach a goal. Feedback is not advice. Advice is guidance meant to help a person improve. For improvement suggestions to have meaning and relevance to their employees, managers must first give objective feedback that is related strictly to the task being performed.
"The ability to improve one's result depends on the ability to adjust one's pace in light of ongoing feedback that measures performance against a concrete, long-term goal," writes ASCD educator Grant Wiggins.
According to Wiggins, truly helpful feedback has several clear characteristics, including:
Goal-referenced: "Effective feedback requires that a person has a goal, takes action to achieve the goal, and receives goal-related information about his or her actions," Wiggins noted. In the call center, feedback should relate to a specific goal, such as the successful execution of key performance indicators (KPIs).
Actionable: Feedback that can be successfully acted upon requires the manager to observe keenly, then comment on their observations based on a clear statement of goals.
User-friendly (specific and personalized): "Even if feedback is specific and accurate in the eyes of experts or bystanders, it is not of much value if the user cannot understand it or is overwhelmed by it." In our online soft skills training program, "Say THIS, Not That…Most of the Time," we stress the importance of word choice, especially avoiding the use of too technical or "insider" language in customer interactions. It's equally important for managers and coaches to use care with the words they use when giving feedback. Clarity and simplicity are powerful communications tools.
As for the effect of high pressure environments on the ability to give feedback, Wiggins writes, "Remember that "no time to give and use feedback" actually means "no time to cause learning." As we have seen, research shows that less teaching plus more feedback is the key to achieving greater learning."
Now that your managers have categorized the team, worked out how much time to devote to each individual, and have learned how to give feedback that reinforces training, lets consider four "substantial but insubstantial" interpersonal skills that managers can (and must) teach their employees.
Great Customer Service
The "four C's" are quite substantial – they are the foundation for great customer service experiences on both sides of the desk, phone or screen. However, their "insubstantial" nature (hard concepts to articulate) may give trainers pause.
Clarity: the ability to understand and articulate the point of the matter
Connection: self-awareness and the ability to relate to others
Composure: staying calm in high-pressure or difficult situations
Closure: the ability to complete all or most of the tasks related to a customer service issue and move calls along at the appropriate pace
"Teaching" these skills is, quite often, a matter of accessing what your employees already intuitively understand about themselves and the world, and trainers may need to think out of the box to do that effectively, as Harvard's Mazur did.
Mazur changed the classroom paradigm by eliminating lectures, even though he was a very highly regarded Harvard lecturer. Instead of giving his students lecture notes at the time of his physics class, he gave them as a prerequisite. Students were told to read the notes before attending his class and contact him by email with their ideas and questions relating to them. In turn, he would build his classes on that input. The quality of his students' questions helped him to identify the strongest and weakest learners.
Here are some helpful questions for trainers and managers to have team members answer to show their grasp of the 4 C's:
Clarity: what do you know about the situation? What are the facts?
Connection: what is your customer feeling? What is the customer's tone of voice telling you?
Composure: what can you do to positively influence the situation and stay grounded and impartial?
Closure: have you met all of your internal requirements for completing the call?
As experts in call center optimization, GCS places high value on teaching, coaching and continual learning. We've developed an on line soft skills training program named "Say THIS, Not That…Most of the Time." It provides an essential baseline of communication skills and understanding of the customer service role in both spoken and written encounters. It is delivered in 30 minute segments to make it easy for the supervisor or trainer to schedule and the trainee to absorb and practice. Perfect for new employees and a great retool for the experienced ones. Ready to make the most of your time, knowledge and staff? Try the demo today!

Source: http://gcsagents.com/2016/07/interpersonal-skills-training-contact-center-representatives/
Publish Date: July 27, 2016 5:00 AM
---
As call center professionals moving forward into the Digital Age, we are keenly aware of the impact of automation on our industry. One of the biggest concerns we've heard is the effect automation may have on the labor pool. With lightning fast development in robotics process automation and machine learning, will customer service reps (CSRs) eventually become obsolete?
A report from the National Board of Economic Research offers strong evidence to the contrary. The Growing Importance of Social Skills in the Labor Market points out that occupations that require a high degree of social or soft skills have been growing steadily since the 1980s.
The paper's author, David J. Deming, explains. "Social skills are important in the modern labor market because computers are still very poor at simulating human interaction. Skill in social settings has evolved in humans over thousands of years," he writes. "Human interaction in the workplace involves team production, with workers playing off of each other's strengths and adapting flexibly to changing circumstances. Such non-routine interaction is at the heart of the human advantage over machines."
While there may come a time machines will be agile enough to adapt to the kinds of rapidly changing social circumstances we face in call centers, we've got a long way to go before we get there. The human ability to sense changes in voice tone, attention, and other physical cues can't be replaced by algorithms – for now. But it is the time to make sure that the skills CSRs will need to succeed tomorrow are being taught, reinforced, and applied today.
Let's start with emotional intelligence. Although our early childhood experiences greatly influence our ability to be aware of our emotions and their impact on others, emotional intelligence is not set in stone and can be refined as we grow older. Like all human behavior, it can be changed with enough time and dedication – and coaching is the key.
The Harvard Business Review's (HBRs) examination of Deming's research notes, "Good coaching programs do work … while no program can get someone from 0 to 100%, a well-designed coaching intervention can easily achieve improvements of 25%," writes HBR assistant editor, Nicole Torres. "Various meta-analyses (quantitative reviews that synthesize the findings from many published studies) suggest that the most coachable element of EQ is interpersonal skills — with average short-term improvements of 50%."
Torres emphasizes three influences that managers, trainers and coaches need to be aware of when attempting to strengthen workers' emotional quotients (EQ):
1) Accurate feedback. "While many ingredients are required for a good coaching program, the most important aspect of effective EQ-coaching is giving people accurate feedback. Most of us are generally unaware of how others see us — and this especially true for managers," she writes.

2) Choosing effective techniques. "The most effective coaching techniques fall under the realm of cognitive-behavioral therapy. Attempts to enhance psychological flexibility — the ability to accept and deal with (as opposed to avoid) unpleasant situations — are also effective," Torres notes. "Contrary to popular belief, interventions designed to enhance self-esteem or confidence are rarely effective and often counterproductive."
3) Being aware that some people are more "coachable" than others. Sometimes the best coach and most effective techniques fail because the person on the receiving end just isn't receptive. "On the one hand, EQ may enhance coachability — clients with better people skills, more empathy, and greater self-awareness are better equipped to improve. On the other hand, if you are sensitive to criticism, insecure, and worry about failure (all characteristics of people with a lower EQ) you should be more willing to change. Although there is not much research on coachability, a recent study showed that evaluating clients' coachability levels at the start of the sessions can increase the effectiveness of coaching," Torres writes.
There's no question that high emotional intelligence is the platform for building other critical call center soft skills. It's the starting point for the hiring assessment and development of your representatives.

3 Soft Skills Your Call Center Representatives Need
1) Focus. Staying cool, calm and collected can be difficult in high-pressure situations, and your reps will be tackling these situations head-on multiple times during their shift. Customers will show the range of human emotion, often with a bare minimum of patience, so coaching your agents to stay grounded, interested and attentive (without being judgmental) is essential.

2) Listening. This can be a tricky skill to build because we are in listening mode for most of our waking hours. Listening in distracting environments complicates the matter, as do competing objectives that arise in the call center environment. Pressure to complete a certain number of calls in a particular timeframe, for instance, can affect the CSRs ability to connect with what the caller is trying to say. Training CSRs to be present in the moment can include repeating what the customer is saying to better understand the issue that needs addressing, listening for gaps and pauses, and…
3) Questioning. While listening will help representatives identify the customer's needs, the process moves much more efficiently when the questions are relevant, clear, and open-ended. Leading questions may solve issues for a rep looking to shortcut to an easy answer, but the far more sophisticated open-ended approach gives the customer the chance to describe the reason for their call in detail – and relevant details will help your reps solve problems more efficiently.
Soft Skills Training
There is a positive, practical aspect to soft skills training — employability. Deming's study indicates that individuals with well-developed soft skills (as measured by his survey) earn more money than those with poor soft skills. That's after controlling for education, cognitive skills measured by standardize testing, and the type of work the study subjects did. "There seems to be a positive return to social skills in the labor market, according to the data, and that return is relatively greater when people are in jobs that require more interaction with others," Torres points out.
She concludes her analysis with this caveat: "this measure of social skills is not perfect, but Deming argues that a better measure would likely make the results stronger. Regardless, more work needs to be done in order to understand what it is about people skills that makes one more valuable in the labor market."
True. But any way you slice it, that's great news for our industry. And it's why we invest so much of our efforts at GCS in training and coaching skills that no machine can replicate – yet. Our management and supervisory teams focus on consistency of education and coaching throughout the life of a client's program. The measured goals are to improve agent performance, increase user satisfaction and maintain a focus on constant improvement.
During onboarding of new clients, our training staff creates a custom training program that meets the needs of the specific situation and industry. The specific client information is merged with our soft skills, communication and process material to develop a structured training program. The material is integrated into our management plan so it is reinforced daily through both structured learning and informal coaching experiences.
Much of our core soft skills training has been incorporated into our new online soft skills training program, Say This…Not That. It provides a critical, base layer of soft skills training that for many call center managers can be challenging and time-consuming to pursue. For employee interaction via phone, chat, in writing or face to face, this program provides the tactics and common language for managers and supervisors to use in bringing out the best in their employees. Employees gain confidence in their communication skills and decision making, including the handling of difficult customers. Probably most importantly, customers receive improved service and a higher satisfaction from each interaction. Ready to start your free demo? Check it out on our website.

Source: http://gcsagents.com/2016/07/13/3-call-center-soft-skills-representatives-need/
Publish Date: July 13, 2016 5:00 AM
---
Getting and keeping the right number of chairs filled is key to the bottom-line success of any contact center. Assembling the ideal number of staff to meet SLAs while not over spending is heavily dependent on forecasting. The more accurate the forecast, the more cost-effective staffing levels will be. A baseline contact center staffing plan developed around reliable historical estimates is the optimal starting point. With it, managers responsible for its execution will play daily rounds of "if it fits, it sits," adjusting for inevitable fluctuations.
Contact Center Staffing & Workforce Management
This aspect of workforce management depends on hardcore statistical analysis. It is greatly simplified by choosing effective workforce management software to automate forecasting and scheduling. But once the numbers have been crunched and the levels have been set, a potentially more complex aspect of staffing emerges. Beyond the mathematics, science and assumptions of staffing is the art of choosing the right people.
Defining "the right people" requires an intimate knowledge of your call center culture, customer profiles, operational plans and revenue expectations. Since the pool of job applicant is often larger than the needs of the center, you'd think the numbers would work in a hiring manager's favor. Just look at the British call center industry, which, in 2012, posted 260,000 jobs. Seven million people applied for them. Even when anticipating a turnover rate in excess of 30% annually, that's a sobering statistic. (At GCS, we had similar results when staffing a large urban call center: we hired 700 people out of 10,000 applicants.)
The sheer amount of competition for work often pushes applicants to stretch the truth about their qualifications and to also keep their personalities under tight wraps.
Testing helps. Psychometric tests combine aptitude testing with behavioral evaluation to determine a candidate's strengths and weaknesses. This can be a tremendous asset to call center hiring managers. However, the practice is hardly widespread. As the Harvard Business Review points out, worldwide, companies spend less than $750 million a year on psychometric testing. Harvard researchers theorize that testing before hiring can save significant time and money by taking the "test before hire" approach. Apart from psychometric testing, new hires are typically evaluated on solid base criteria, including cognitive ability, willingness to learn and adapt, eagerness to work, physical skills (ie: keyboarding) and work history. Adding smart behavioral questions into the hiring process can be an effective alternative to testing.
More costly and equally important to finding the right call center employees is failing to screen out the wrong ones. A recent study of over 58,000 workers in 11 global companies showed retaining a toxic worker is nearly three times more costly than hiring a single superstar performer. And that's without factoring in customer dissatisfaction, lowered employee morale, and in some cases, the cost of litigation.
There's near universal agreement toxic employees have profound impacts on productivity, culture and organizational bottom lines. But some of those impacts, believe it or not, are easy to view in a positive light. Consider these mind-bending findings from the Harvard research:
"From our study, it seems clear that toxic workers originate both as a function of preexisting characteristics and of the environment in which they work. In particular, we found consistent evidence that those who seem overconfident in their abilities, who are self-regarding, and who claim rules should be followed, are more likely to become toxic workers and break company and legal rules. Thus, one strategy for managers is to screen potential workers for these traits to reduce the chance of hiring toxic workers. However, we also found that toxic workers are more productive, at least in terms of the quantity of output. This could explain why toxic workers are selected and are able to remain in an organization for as long as they do."
Finding the toxicity within a call center (or any organization) can be difficult. Managers may not be able to immediately see toxicity in action. Toxic people can be extremely self-aware and clever, able to hide their behavior from management. Co-workers may be reluctant to speak to management about their toxic colleague for fear of reprisal or being branded a rat by others. Less seasoned managers may not have the skills to deal effectively with toxicity. In some cases, the results achieved by a toxic employee who produces at a high level may be strong enough for a manager to turn a blind eye to their personality and its impact on others.
If the hiring process makes it impossible to identify and exclude toxic applicants, the next best thing is to train managers to quickly spot toxic behaviors. This allows the organization to nip the behavior in the bud and replace the employee.
One thing is for sure – toxicity will always negatively hit the bottom line. GCS recently took over the management of a call center whose SLA performance had plummeted to about 40 percent from a desired 95 percent. The center was inundated with toxic staff, customers were feeling abandoned, and most workers felt they were toiling at a dead-end job.

To purge the toxicity and turn the contact center around, we applied three significant strategies:
We chose employees based on personality traits needed for customer service and other specific job functions.
We created a management candidate program to give agents a sense of empowerment and opportunities for career advancement.
We instituted a high frequency, low-density coaching and training program for managers and agents.
By focusing on personality, we were able to whittle down the number of potentially toxic employees. One of our most important principles at GCS is to hire nice people – an objective that sounds easy, but isn't. To us the extra effort it may take to effectively screen out toxic workers is well worth it.
We also believe there should be a way up in an organization. For good workers to be consistently productive, a sense of worth and organizational mobility is essential. Putting together a management candidate program is just one way to make employees feel hopeful and positive about their careers.
Once employees are trained to do the actual work required in their jobs, daily coaching and reinforcement is an essential for developing talent. For busy call centers, it's important to maximize productivity, and breaking down learning into manageable "bite sized" installments makes it easier to manage. Our self-directed online training program breaks down customer service basics into convenient, short sessions to minimize "away" time. The program focuses on developing and internalizing successful interpersonal or "soft" skills that can challenging to teach, are often generationally different and usually inconsistently applied in a larger organization.
From a people perspective, there are three keys to great call center staffing:
1) Hire nice people. Weeding out bad influences is far easier during the hiring process than after. Define your customer service objectives, and then develop your screening strategy to draw workers with a corresponding mindset to your call center. The ability to be productive is just one aspect of a potentially misleading metric, so hire for personality as well.
2) Develop meaningful goals. In a toxic environment, working towards rewards can lead to an unnecessarily cutthroat atmosphere. Take the time to understand your staff and develop goals that inspire and have meaning to them as human beings, not simply call completers.
3) Train, train, train. Give workers every opportunity for on-the-job training. Make every day an opportunity to develop a customer service attitude and mindset. Offset classroom learning with self-directed activities. If you give your employees opportunities to excel, they will.
Keeping a contact center's chairs filled with the right people is as important as keeping them filled with the right number of people. Mathematics and science will make any contact center run, but the art of staffing will make it fly.
To learn more about our staffing and training methodologies, go here

Source: http://gcsagents.com/2016/06/01/3-tips-contact-center-staffing/
Publish Date: June 1, 2016 5:00 AM
---
How GCS Turned an Ailing Paratransit Call Center into a Platform for P3 Best Practices
It's no secret that public-private partnerships (P3) can result in game changing performances. These allegiances build our cities and towns, create and extend vital services to the citizenry, and benefit society in uncountable ways. Private sector support can mean the difference between great ideas that die on the table for lack of funding, expertise and execution – and innovations that change the way we live because the right resources, guidance and actions have come together. P3s aren't privatized projects; while responsibilities are shared, the public agency is still the project's owner.
The P3 Paratransit Connection
The Americans With Disabilities Act (ADA) requirements for paratransit programs were developed to create equal access to public transportation for persons with disabilities. There's a common misconception that paratransit is a generalized service for the elderly; in fact, eligibility criteria generally excludes people over 65 who seek out paratransit as an alternative to driving. While the effects of aging may result in disability, aging is not a disability. AARP research indicates that rising demand for paratransit is growing as human services agencies have cut funding for complementary paratransit offerings.1
According to the American Public Transit Association (APTA), paratransit riders represent less than 2% of all transit riders combined, but the service itself makes up approximately 13.7% of transit agencies.2
These specialized services consume operating budgets with ease; transit authorities in major cities pay an average of $34 per paratransit trip.3 APTA also projects that in less than 15 years the cost of providing these essential services will reach $2.9 billion annually.4
P3s are particularly popular in public transit. A 2012 National League of Cities report noted, "Partnering with the private sector brings a specialized management capacity for transportation projects, including access to private sector expertise in the financing of a project, and private sector knowledge of new technological innovations can also help create better transportation initiatives. Outcomes of this kind of expertise include project cost savings and improved quality and system performance from the use of innovative materials and management techniques."5
According to the Chicago Metropolitan Agency for Planning analysis of the National Transit Database, in 2009 52% of public transit systems surveyed outsourced some aspect of their services. Two service categories represented the majority of the outsourced work: bus service and demand-responsive transit (paratransit) – with public agencies spending an estimated $1.75 billion on paratransit contracts alone.6
The National Council for Public-Private Partnerships (NCPPP) offers these seven essential components of effective P3s:
1) A public sector champion: the right advocates can help bridge the gap between public perception of a project and its realities.
2) A transparent and competitive proposal process.
3) A dedicated public sector team that stays connected to the project from the idea stage through planning, realization, execution and results.
4) A detailed contract and business plan.
5) A clearly defined revenue stream with an acceptable ROI throughout the partnership.
6) Strong external and internal stakeholder support.
… and we'll let the NCPPP describe the last critical key for P3 success in their own words:
7) Pick your partner carefully: "The "best value" (not always lowest price) in a partnership is critical in maintaining the long-term relationship that is central to a successful partnership. A candidate's experience in the specific area of partnerships being considered is an important factor in identifying the right partner. Equally, the financial capacity of the private partner should be considered in the final selection process." 7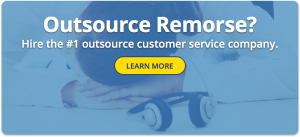 GCS: The Best Value Partner
Faced with rising costs and plummeting customer satisfaction, a large urban public transportation authority's outsourced paratransit customer service program was on the verge of implosion. For the vendor, whose contact center programs were an auxiliary service and not their core competency, handling roughly 750,000 inbound calls each month was straining their weak infrastructure. Low employee morale was killing productivity, which manifested in unacceptable call wait times, avoidable errors, and abysmal service. Early morning long queues were typical; riders feared not getting reservations if they waited until later in the day to call.
The vendor's contracted service level of 95% had slipped dangerously, and the transit agency's leadership team – failing to strike a balance between managing costs and delivering good service – realized that their mandate to serve the public wasn't being met, and it was time for an intervention.
Managing a 24/7 operation with an inbound call volume of three-quarters of a million monthly calls clearly required a managed service provider whose expertise was call center design, operations and management. In addition to assessing the correct number of local agents needed to handle call volume, the provider would be responsible for hiring, training and managing them, establishing effective workflows, creating disciplined processes, choosing and integrating appropriate technologies and systems, and meeting the agency's strict budget requirements and timelines. Nothing less than a complete turnaround and consistently meeting a 95% service level would be acceptable. The transit authority sent out a call for proposals with an ambitious 90-day handoff schedule.
Global Contact Services' winning proposal centered on a thoughtful, no-nonsense approach to replacing an unproductive model and toxic culture. Offering a combination of innovative partnering, on-boarding techniques, flexible staffing, proven processes and best-fit technologies, GCS pledged to deliver a new center on time and under budget. With a clear understanding of the stakes at hand and decades of experience in call center turnarounds, the GCS team galvanized around the 90-day transition.
What a difference the staff makes
In the world of contact center management, volumes are written about customer engagement. But what happens when the center's workers disengage? Nothing good. In their Business Journal blog, Gallup shared some disheartening insights into the impact that disengaged employees have on businesses. "These employees are emotionally disconnected from their companies and may actually be working against their employers' interests; they are less productive, are more likely to steal from their companies, negatively influence their coworkers, miss workdays, and drive customers away."8 The research giant estimates that actively disengaged employees cost the U.S. $450 billion to $550 billion in lost productivity per year.
Workers will actively disengage when they feel powerless and stuck. As it turns out, this agency's call center was a textbook case of worker disengagement. Without adequate training that would allow them to at least provide a decent level of service to callers, agents were floundering. Viewing their jobs as dead-ends had only made the situation worse; staffers were marking time with no hope for advancement within the agency.
The level of toxicity in the environment was palpable. Morale had sunk to new lows, absenteeism was plaguing the center, and customers were increasingly distressed. GCS immediately chose two direct, functional routes to staff improvement:
Selecting agents based on personality traits needed for customer service and other specific job functions. The overarching mandate was a simple one – there was an emphasis on hiring nice people.
Creating a management candidate program to give agents a sense of empowerment and opportunities for career advancement.
Another critical task: developing and implementing a comprehensive training program that included specialized education to ensure compliance with ADA paratransit regulations. It was extremely important for the new agents to be able to communicate effectively with people who have different kinds of disabilities.
As the deadline for the switch-over approached, the service levels with existing provider languished consistently below 40% on a contractual requirement of 95%. Customers had obviously given up on being served – the number of abandoned calls at the cutoff was just shy of 36,000. The transit authority leadership was virtually counting down the days. And GCS was in the deep end, crafting a strategy that would turn the situation around as quickly and as thoroughly as possible.
The team continued to analyze the transformation necessary for achieving the required service levels and budget – both critical factors in the decision and the contract.
Key adjustments included:
Changing the scheduling process to include part-time shifts to better handle peak times and more cost-effectively manage the workforce.
Introducing a workforce management system to help manage agent cost and availability.
A seamless cutoff was the only way to avoid interruptions in the center's 24/7 services. Existing and prospective managers and agents would need to be interviewed in a matter of weeks, instead of the several months the process typically takes. And, because of the sensitive nature of the planned cutover, the GCS team had just two weeks to assemble a fully furnished and functioning temporary facility at which all of the initial interviews and training could take place.
Contact Center Transition By the Numbers:
In 60 days:
Number of applicants screened: over 10,000
Number of prospects interviewed and assessed: 3,250
Number of new hires: over 700.
In 45 days:
Hours of classroom training conducted daily by GCS: 16
Days of training offered by GCS each week: 6
Hours of training/instruction logged by each agent: 80.
"Wiring a house with the electricity still on."
That's how GCS project manager Frank Camp described the stress of executing the seamless cut over. "At 11:59 pm the center belonged to the previous company," he recalls. "At midnight, GCS took over. It required significant coordination by our team and the client to pull it off." At 12:01 a.m. 700 mostly new employees began their first day of work as GCS employees in the paratransit center. Great care was taken to make sure everyone involved felt comfortable during the transition, including associates who previously worked in the center.
Successful P3s are partnerships in the truest sense; there has to be confidence, support and transparency on both sides. In this case, the transit agency was as close to a dream partner as GCS could ask for. "The client was open, cooperative, provided good guidance and was there to support us through the entire transition. Their commitment to change and what it meant to the customer was evident at all times. Without their support, it would have been much more difficult," Frank adds.
On the first day GCS agents began working the center, the transit authority's senior management was inundated with calls from long-time customers impressed with the change in attitude and service of the customer service crew. Hearing customer compliments and expressions of relief that an essential service that had gone off the rails was at last back on track? Even if it was just a burst of anecdotal evidence that this P3 was working from the first answered call, it was an affirming jumpstart for all parties involved. The numbers would back up the customer reactions soon enough.
In just 60 days after the GCS takeover:
On similar call volume and handle time, calls were answered on average nearly 15 times faster than in the previous year.
The abandoned call rate dropped by 93%. Customers no longer had to call back or miss a trip because they could not make a reservation in time.
In fewer than 60 days, calls were being handled at a 96.73% service level.
Six-Month Results:
Higher efficiency rates resulted in significant payroll savings and allowed for growth without additional hires
Increased call capacity with no additional full time employees
Blending the talent pool and expanding training and skill set development created a more flexible and productive workforce
Removing departmental barriers and changing group focus increased service levels
The 95% service level target is now met every month. Reservation and customer service call complaints are almost non-existent. Expenses are under budget and agent/management relationships are civil and cooperative. The customer advocacy committee has awarded group, individual agent and manager commendations that were unheard of a year ago. Agents are regularly receiving recognition and promotion to the contact center management team and other areas of the transit authority.
The call center has gone from a major sore spot to a shining star in the organization. According to the transit authority project manager, "The project was managed in such a way that all dates were met with ease and the project was implemented on time and within budget."
By turning to customer service experts to staff and manage reservations and service issue resolution, this transit agency inherited a new culture able to maintain local employment, meet all service levels and delight the customers all while reducing cost and removing daily service center headaches.
As agencies work with the public sector for real solutions to managing communication, human resources and cost, they should consider the benefits of sourcing the call center as a separate entity to gain real expertise in the most effective ways to communicate with customers. It's a winning combination for transit agencies and the public they serve.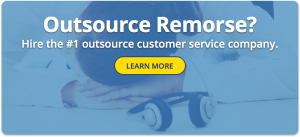 TABLE 1:
Service Levels in the First 60 Days of GCS Daily Management
Service Level Take Over 60 Days Later % Change Improvement
Average Speed of Answer 3:40 0:15 -93% Calls answered 14.7 times faster
Abandoned Calls 35,997 2,640 -93% 13-fold reduction in abandoned calls
Calls Handled
within Service Level 43.64% 96.73% 122% Service level doubled to within goal
TABLE 2:
Service Levels over 6 Months of GCS Daily Management
Metric First 30 Days 120 Days Improvement
FTE Variance Actual (11) (52) Higher efficiency = payroll savings
vs. Budgeted (+/-) Increased growth without additional hires
Total – All Calls 629,560 649,433 Expanded call capacity without extra FTE
COMBINED 87.68% 96.29% Fresh talent, proper training and skill set
Service Level Development resulted in increased productivity
Removing Barriers/Increases Service Levels
Source: http://gcsagents.com/how-gcs-turned-an-ailing-paratransit-call-center-into-a-platform-for-p3-best-practices/
Publish Date: April 15, 2016 5:00 AM
---
Achieving the best customer satisfaction while minimizing costs comes with having key data that helps you see and understand how to manage your workforce. Workforce optimization is about more than just collecting data—it's also about understanding what the data means for your customers and your staff.
Although software can give you the hard numbers, the best contact center workforce optimization (WFO) goes beyond the numbers and cultivates an understanding about how the numbers impact workforce management. True workforce optimization goes beyond the data, to the trends, and makes the best decisions based on both.
Optimizing your workforce requires an understanding of the decisions people make. In this case, the decisions of your staff and customers and why they make them. Only then can you prepare properly and optimize your response to improve customer satisfaction at the lowest possible cost.
How Software Trends Affect Contact Centers
Recognizing software trends is a foundational requirement to workforce optimization. Truly understanding the data is where the real results are achieved. We've noticed that many managers understand the hard data, but they don't grasp the reasons behind that data.
For example, if you have data that shows a trend of call spikes around 4 p.m., what's the reason behind that trend?
It is not often easy to uncover the reasons behind the data. Take steps to enhance the customer experience through awareness of software trends and cultivating an understanding of them.
Here's a recent example from one of our clients. A transit company saw spikes in calls received on the Friday after Thanksgiving from 9-11 a.m. Without digging into the data you may decide to overstaff for that spike.
If instead, you went deeper into the meaning behind the data and realized the spike was due to people scheduling rides back home after staying with family for the holiday, you could have booked that round trip when you scheduled the first leg. Anticipating your customers' needs would eliminate the spike and the need to overstaff.
Uniting software with customer trends works to create the entire picture. In this way you can take steps to modify the behavior and optimize the workforce at a lower cost.
How Staffing Trends in Contact Centers Affect WFO
Staffing trends are one of the most important trends to monitor for optimal workforce management. Most of your budget is going to go towards staffing needs—so you'll need to understand the data for staffing trends, how to interpret it, and what it means for your customers.
When looking at staffing trends, understand the controllable issues first. Were all the seats filled? Did your call center have any technological problems? Were there management issues, or did everyone take lunch at the same time? Once these questions are answered, move on to things out of your control, such as traffic, parking, promotions, etc.
Here is another recent example:
Staffing trends showed one of our client's centers needed to over-schedule the Customer Service department on Fridays and Sundays. How did we figure that out? Trends showed that Fridays required over-scheduling due to the higher than normal chance employees would take vacation or call in sick on those days. Sundays were also the busiest day of the week at the center. Taking into account certain expected levels of absenteeism allowed management to over-schedule those days so the right number of customer service representatives (CSRs) would be on the phones to handle the volume.
Other trends to consider includes increasing staff when sick banks and vacation days are refilled and taking company holiday policies into account as well. Pulling data when banks are refilled shows you the preferred days out among your employees so you can accommodate with extra staff. It's important to try to achieve a balance. For example, if the data shows many people tend to take the day off before or after a holiday, it is probably because of your company policy surrounding holiday pay. How will you compensate for this? You'll need to understand your staffing trends and what motivates your employees.
The Importance of Call Center Cross-Training
Is your staff trained to handle one type of call or several? Evaluate your workforce based on knowledge, skills, and experience. Can you fill in the gaps by cross-training employees, therefore allowing them to handle nearly any type of call? Optimize your workforce by hiring appropriately for each station and shift, beginning with full-time personnel. Staff who are trained to handle multiple calls and questions are more valuable and efficient than staff who are only trained to handle one call or type of question. If you have outbound calls to make or emails to answer and other time flexible tasks, you can use those employees to answer calls during peak times.
In addition to cross-training, another way to gain efficiency for a spike in traffic is a focus on second call avoidance. This means your staff anticipates the "next" thing a customer would need. For example, if your customer orders a new printer, will they need replacement cartridges or paper?
Staffing trends also show that overlapping is important due to lunches and breaks. This is where staff trends and customer trends collide, based on the fact that your employees like to break for lunch between 11:30-1:30, and your customers find this a great time to call because it's their lunch break too. How do you reconcile these conflicting trends?
Hiring and scheduling appropriately is the key. Scheduling different shifts, such as 7:00 am to 4:00 pm, 8-5, and 9-6, ensures there's an overlap for lunches and breaks, allowing you to fill gaps with part-time employees. This way your customers are always getting access to trained staff who can answer their questions at any time of day, especially times that are the most popular to call.
Customer Trends in Contact Centers
Your top processes for evaluating customer trends begins with the basics—when do your customers call; how long does the typical customer call last; what exactly are they calling for?
When evaluating customer trends, consider you can't change the trends. Customers are going to call on their lunch break, and you can't change that, but you can change your reaction to it. Exert control where you have control, which is not over customer habits, but over your workforce!
Knowing your customers and their trends is the first step in determining how best to serve them. Ensuring that you're appropriately staffed during call spikes, cross-training employees to handle more than one type of call, and constantly evaluating customer trends, will help you run a more efficient contact center.
There are ways to influence your customers, but we will save that for another blog.
Trend Monitoring Tools for Contact Centers
Monitoring tools can help you make sense of staffing, customer, and software trends. This includes measuring the service levels every month. This will help determine where you are as opposed to where you'd like to be for optimal workforce management. How many calls came in? What was the average duration of each call? How much time is your staff spending after the call has taken place? By looking at this data and monitoring it as it relates to the service levels, you can determine where you are and where you need to be, and then make the appropriate changes to get there.
It's also important to factor in your overstaffed or understaffed days and how this relates to the service levels. This is where recognizing a trend becomes paramount, because although these monitoring tools are important, they don't allow for true transparency unless trends are recognized and accommodated for. The right monitoring tools can help you further understand how to optimize your workforce management.
Measuring your deviation from the service level will determine what changes to make in order to meet your service level agreement. Your service level is an important monitoring tool to use to achieve optimal workforce management.
How to Put WFO to Use in Your Call Center – Two Examples
Let's take a look at a call center that functioned as a technical help desk. During the transition the management team tried to keep as many people as they could in order to save time and money from hiring and training new staff. Then, they evaluated their employees based on what they already knew versus what they needed to know. Conducting trainings as needed is paramount for having a well-trained staff.
Based on their current knowledge, CSRs were placed in categories that accurately reflected their ability to help the customer. Then the caller's journey was designed to interact with progressively more experienced and knowledgeable CSRs. For example, the first CSR a caller reached was the screener, asking if the caller had restarted their computer. The second CSR could remotely log in to a caller's computer and walk them through the problem. If needed, a third level of service had a CSR who could help reboot or re-program the computer to fix the problem.
By assigning the more experienced CSRs to more difficult problems, the center can handle more calls, in less time, with the same number of people.
Another example is a center experiencing a 2-hour block every day of 400 calls but with only 300 seats in the center. They could hire more people or build more space, but all this costs valuable time and money.
By looking at the service level data, such as the number of calls per 30-minute interval, talk time, and wrap time, and by using the IVR system better, we created a system where only 212 seats were needed to successfully answer the 400 call demand. That is workforce optimization at its best.
The Importance of Contact Center Workforce Optimization
Monitoring staffing trends and customer trends, understanding the meaning behind the data, and consistently measuring results against the service levels will ensure an optimized contact center workforce. In the end your customers will be happier and your employees will be more satisfied, keeping down costs and potentially growing revenue.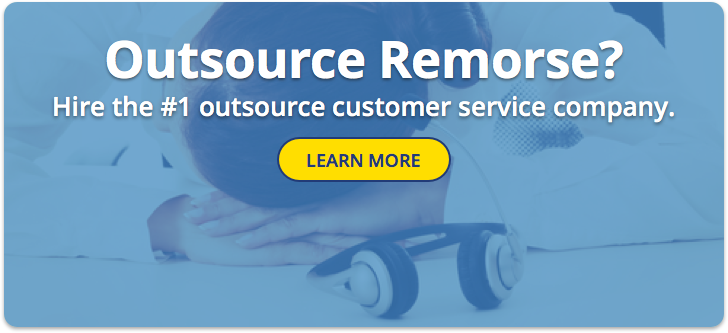 Source: http://gcsagents.com/contact-center-workforce-optimization-management/
Publish Date: January 27, 2016 5:00 AM
---
At Global Contact Services, we believe the combination of technology, augmented with a personal, human touch, will lead to the best results for your contact center.
In order to achieve the right balance of technology and a human touch, your contact center needs to track important key performance indicators (KPIs). You must also have the knowledge and expertise to interpret the data behind the metrics so you can optimize for success.
When analyzing the KPIs and metrics of our contact centers, we divide them into three categories – efficiency, performance and quality.
Dividing metrics into these three categories ensures that you're measuring every aspect of your center. When you measure every aspect of your center, you're able to improve and achieve success.
The three-part formula for success in a contact center looks like this:
Efficiency + Performance + Quality = Success
Improve each element in that equation and success becomes inevitable.
Call Center Efficiency Metrics Worth Measuring
Many contact centers measure efficiency simply by looking at how quickly a call is answered. While Average Speed of Answer is certainly a metric worth tracking, that alone doesn't tell the whole story.
Here are the efficiency KPIs your contact center needs to measure and manage for long-term success.
Average Speed of Answer
A common formula for ASA is:
Average Speed of Answer = Total Waiting Time for Answered Calls / Total Number of Answered Calls
While ASA can influence center efficiency, it doesn't paint a complete picture. Other efficiency metrics need to be accounted for.
Abandonment Rate
When a customer drops out of a call due to long wait times, frustration over menu choices, or any other reason before they speak to a human – it's an abandoned call.
Utilization Rate
In a call center, Utilization Rate is measured by comparing the average handle time (talk time plus any after-call work) to time the call representative is on the clock.
For example, if a rep has 6 hours of handle time, compared to 8 hours on the clock, the Utilization Rate is 75%.
Depending on the goals of a specific call center, target Utilization Rates will vary.
The Benefits of Measuring Call Center Efficiency Metrics
When measuring efficiency metrics, we are essentially trying to optimize our labor costs. A center with a high number of agents and no calls will have an excellent Answer Speed and a very poor Utilization Rate.
The key to success when measuring efficiency in a call center is finding the right balance of these efficiency metrics. This is where the human element augments the technological measurement of the metrics.
We pride ourselves on being able to spot the trade-offs that will lead to increased call center effectiveness. If calls peak at certain times of day, you staff at the peak hours, but you also need to use creative strategies to avoid an inefficient use of your labor.
Cross-training representatives on different call types (i.e. reservations vs. customer service) and supplementing a core team of CSRs to handle spikes in traffic are just two ways to make sure you are balancing your efficiency metrics in a way that leads to a successful operation.
Call Center Performance Metrics to Measure & Manage
While efficiency metrics provide insight into how well you're utilizing your resources, performance metrics can give insights into how effectively your center is operating.
The difference between effectiveness and efficiency can be summed up very simply:
Efficiency is about doing things right; Effectiveness is about doing the right things.
First Call Resolution
Answering a customer's question or solving their problem on the first call leads to fewer calls coming into the call center.
Rates for First Call Resolution will vary depending on the type of center – a help desk vs. credit card activation – but with lower call volume and happier customers, your call center is operating effectively and performing well.
Second Call Avoidance (or Next Call Avoidance)
Anticipating the needs of your customers leads to a higher performing call center, as well as a superior customer service experience.
Second Call Avoidance takes First Call Resolution to the next level. Not only are your CSRs making sure they answered the question or solved the problem the customer called about, but they also seek out any additional issues they can resolve, rendering a second call unnecessary.
For instance, if you're helping a customer set up a car service to take them to the doctor, the CSR can ask follow-up questions, like "Can I schedule your ride back home?" or "Do you have any follow-up visits you'd also like to schedule now?"
Anticipating the future needs of your clients provides them with a great experience, and decreases the pressure on your call center.
In turn, this increases the performance and effectiveness of your center.
Call Center Quality KPIs You Need to Monitor
The third element in the formula for call center success is quality. If you are measuring efficiency metrics, you're doing the right things. If you measure performance metrics, you are doing things right.
Including this third category of metrics – quality – is the missing ingredient to success. Remember, the formula for success in a contact center looks like this:
Efficiency + Performance + Quality = Success
Improve each category and success is inevitable. Let's take a look which quality metrics you need to measure and improve.
Customer Satisfaction
One of the largest quality measurements is customer satisfaction, also called a C-stat score. This score can be determined by following up with a manual phone call or a post-call survey to measure overall satisfaction.
The surveys can take place directly after the call, your customer can call into them once the call is completed, or someone from your call center can follow up with customers. Post-call surveys, where clients wait on the line after their agent drops off, get a higher percentage of utilization from customers. By measuring the overall satisfaction of your clients, you can make improvements where needed.
Session Monitoring
"This call may be monitored for quality purposes."
If you've heard this before, there's a chance that an agent, their manager, or both, in an effort to measure the quality, reviewed your call. Although session monitoring is sometimes thought to be subjective, it can be used to improve your call center when you establish proper protocol.
Questions like "Was a proper greeting issued?" or "Was the customer verified using proper questions?" can be used to improve quality. Additionally, pace, tone, clarity and diction come into play when monitoring sessions. For this reason, session monitoring should be used in addition to other forms of quality measurement in an effort to improve customer experience.
Error Rate
Everyone makes mistakes; and while it's important for call center agents to be as efficient as possible, it's also important that they do the job correctly. This is why measuring error rate can be quite useful to improve the customer experience and increase the overall quality and success of your call center.
For example, when an agent enters a credit card number incorrectly, an order may not go through, leading to a customer calling in again. Or typing in the wrong address may lead to an incorrect pick-up location. An error rate for an agent is based on the number of errors versus the number of calls. Low error rates are imperative for a high-quality call center.
Measuring KPIs for Contact Center Success
The definition of success will be different for each contact center. If you're a help desk, First Call Resolution may be the metric you want to focus on. If you're scheduling rides for a para-transit organization, Second Call Avoidance and Customer Satisfaction may be better metrics for you to focus on.
Regardless of which specific metrics have the most value to you, the balance of these metrics, along with the human ability to analyze the data to maximize effectiveness, will lead to success in your call center.
We only touched on eight specific metrics in this post, but there are dozens more you can manage. Which ones you choose will depend on your goals.
The important thing to remember, however, is to choose metrics in each of the three main categories – efficiency, performance, and quality.
Measuring those three elements is the only way to ensure your contact can solve the three-part formula for success:
Efficiency + Performance + Quality = Success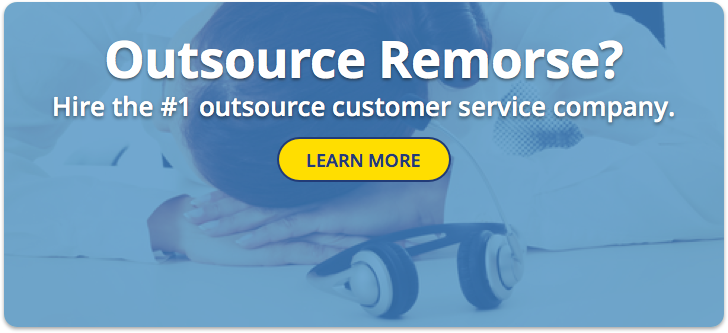 Source: http://gcsagents.com/the-3-part-formula-for-contact-center-success/
Publish Date: December 18, 2015 5:00 AM
Page: 1 | 2