Call Center Outsourcing Services: How to Choose the Right Contact Center Vendor - GCS - ContactCenterWorld.com Blog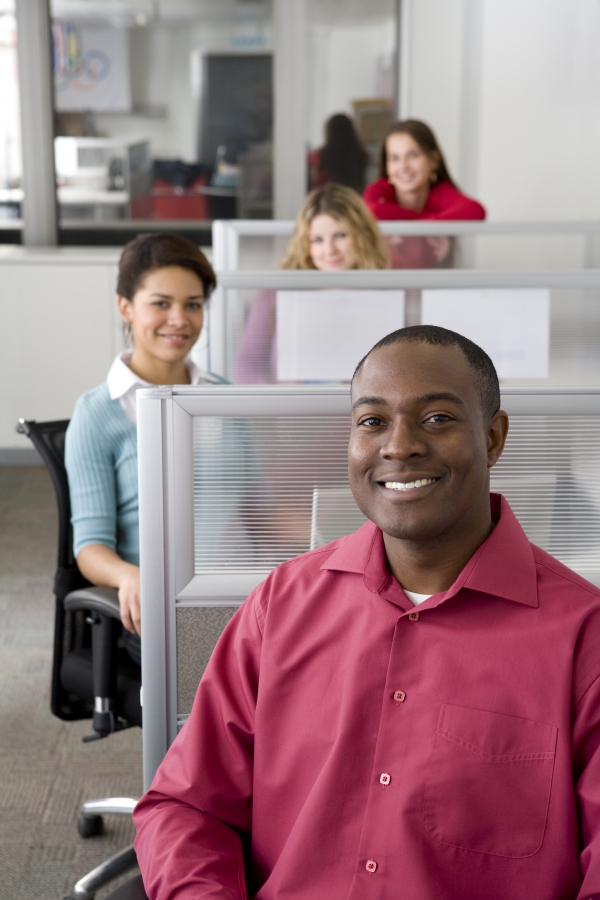 Choosing the right call center vendor is one of the most important decisions your business can make. The ability to work within your budget and schedule is an absolute starting point. There are additional considerations you need to cover when choosing a contact center vendor.
Selecting the right center outsourcer will have numerous positive consequences on your business. Your customers are well served and the center is not a drain on your resources.
At GCS, we've successfully run the contact centers of dozens of companies. Many have been dedicated to a single client. Whether shared or dedicated facilities, these experiences have given us real insight into what makes a successful call center outsourcing engagement.
In this article we share the best practices that lead to the most successful contact center outsourcing project. It includes a few red flags to look out for at the beginning of a project. Taken together they can help keep your outsourcing project on the right path.
Open and Honest Communication
Transparency builds trust. Open and honest communication, from the very beginning, helps both parties to align expectations realistically. When an outsourcer and a client are upfront about the issues that need to be fixed in the contact center, the relationship is much stronger as a result.
Make sure your feedback is clear. Base it on performance and stay objective. Give the center as much information as you can to increase the time it takes to get up to speed. Expect them to be professional and fact based as well.
Set Clear Expectations
Complex projects are bound to have minor setbacks. On your side of the table, accept there will be the occasional bump in the road. Define what success means in the context of your effort to improve your contact center and share this with potential contact center vendors. A successful outsourcer will more easily exceed your expectations when they are clear.
Try a pre-mortem exercise to help the team envision the things that will help or hurt the implementation. There is a good one here.
Accept Your Call Center Outsourcer as Part of Your Team
No contact center vendor will be successful by working in a vacuum. An outsourcer who has taken the time to learn your business's needs, expectations and future plans will want to treat your business like their own. Bringing an outsourcer "into the fold" increases ownership to the benefit of your organization. Invite key members to visit your company, meet key people who own the customer facing relationship. This face-to-face commitment can help personalize and embolden the contact center staff to perform for you.
Once the program is underway, make sure you visit the center regularly. Seeing the client on the floor, sharing success stories and pain points increases the connection the center staff has to your brand and makes it easier to share that culture with the customer.
Commit to Change
Demonstrating a expectation on on-going improvement opens the door for a great outsourcer to help you do just that. Improvement, however, does not come without change. You must be ready to loosen the grip when dearly held processes negative affect the contact center and customer experience. This two-way commitment to progress signals your willingness to do whatever is necessary to keep improvement going.



Schedule at least quarterly meetings to focus on where the program needs to go. Set goals and key objectives to focus on in the next period.
Be Disciplined, But Flexible
A great company establishes audacious goals. It plans carefully to achieve its goals but it also willing to amend and improve the plans when necessary. When course changes are required, they adapt rapidly and easily and keep their eyes on their goals.
Be realistic with the center about your forecasted volumes. Keep them in the loop for upcoming seasonal trends, promotions and the like so staffing is available. Listen to their suggestions for utilizing other channels and self-service techniques.
Have a Playbook
Whether you call it a road map or a playbook, having written direction that's been vetted by the necessary stakeholders in your company will be a boon to your outsourcer. A great contact center vendor will use it to help plot the course of your project.
Don't have a playbook? Then use the RFP process to have the contact center outline their plan for you and make it a requirement to build out the plan during implementation. Require a timeline or Gantt chart to see how well they understand the steps. Make sure they lay out their plan to gather any needed info first.
Manage Change
Lack of change management can sink your project and your investment. Successful contact center outsourcing projects happen when the company considering a change engages in internal communication to prepare for it. It can take a while to establish a new center partner. Make sure you have a process in place to manage the move. We have seen times when the old center partner "gives up" and brings short-term harm to the client's reputation.
Be upfront with the old center. Make them accountable through the end of the contract. Be firm, but be realistic if performance declines. Discuss the transition time line with the new center. Have an emergency plan in place to move quicker if required.
Roadblocks to Contact Center Outsourcing Success
While you are searching for the right call center outsourcer you will need to be aware of potential roadblocks and red flags that can sabotage your success. Company culture, organizational structure, politics, lack of transparency, and many other factors can add difficulty to finding the best outsourcer.
To successfully find the best contact center outsourcer for your project, you need to eliminate the following roadblocks to your success.
No Distinct Decision Makers
There is a tipping point with stakeholder inclusion that, if ignored, will make an indecisive mess of your plans. Make a list of the project's stakeholders, then divide it into two parts: influencers and decision makers. Gather and analyze the opinions of your influencers prior to approaching potential outsourcers. An "open comment" period with a firm endpoint should push influencers to offer their insights on your timetable, and without last minute confusion and course changes. Make it clear who the decision makers will be, and let it stand.
Poor Preparation
Before vendor selection, be sure that you completely understand your company's business objectives. How will the right outsourcer meet them? What can you do to be sure your outsourcer becomes an expert on your company's services, products, customers and strategic objectives? A great outsourcer will want to learn your company inside and out, but leading them is up to you. Be prepared.
Lack of Meeting Direction
Meetings with no agenda, documentation, action items, and follow-up should be dropped from your schedule. Most of the responsibility for execution will rest on your outsourcer; that said, before calling a meeting with your outsourcer, align your expectations clearly by creating a detailed meeting plan.
A good starting point, recommended by the Harvard Business Review (HBR), is to "note whether the purpose of the topic is to share information, seek input for a decision, or make a decision."
Writing the meeting agenda as a list of questions to be answered in the meeting is another HBR method of planning for a worthwhile, effective meeting. One other big red flag to look for on both the client and the vendor side: frequent cancellations or postponements signal that somebody doesn't have their act together. If that's you, shape up. If it's your outsourcer, it might be time to part ways.
Meeting Addiction
Some CEOs use this mantra to keep control of their days (and of their employees): "never attend a meeting you didn't ask for." You may not be able to follow that rule completely, but it's worth keeping in mind when meeting-addicted outsourcers try to rope you into a steady stream of conferences.
Be disciplined in your approach and limit your meeting time strictly. One of our clients limits their telephone meetings to 15 minutes, scheduled in advance. Everyday issues and concerns are handled with summary e-mails. If you're the meeting addict who enjoys breaks from "everyday work," don't drag your consulting team or colleagues into your time-wasting ways. Skip the conference room and go outside for a walk by yourself.
No Real Buy-In
In our years of experience delivering highly effective contact centers, we've found that a make-or-break difference between outsourcers is ownership. When we at GCS are chosen as outsourcing partners, we invest wholly in our clients' outcomes. We put all of our resources on the line including (but not ever limited to): our talent in management, marketing, human resources, and technology. Our ethics are clearly stated, and we share detailed information about how and what we do. Your choice of outsourcer should invest in your success as much as you do.
Creeping Scope
This one can be tricky, and it applies to everyone on both sides of the relationship. Beware of outsourcers who will try to expand their role (and retainer) by influencing aspects of your business without the learned knowledge to support it. This could come in the form of a sweeping software solution or a systemic overhaul beyond your center's needs.
Also, beware of the internal stakeholders who see your outsourcer as a general "fix it" person for company difficulties. Don't allow mission creep to sneak up on you; plan for it in your pre-screening process, and be straightforward with your vendor of choice.
Finding the Right Contact Center Outsourcer
Choosing the right contact center outsourcer is the most important decision you'll face when looking to improve your center. Outsourcers who acknowledge the history and culture of your organization will be well positioned to succeed.
If you can follow the best practices outlined above and stay alert for red flags during the selection process your chances of choosing a partner who will exceed your expectations and help you achieve your goals will increase exponentially.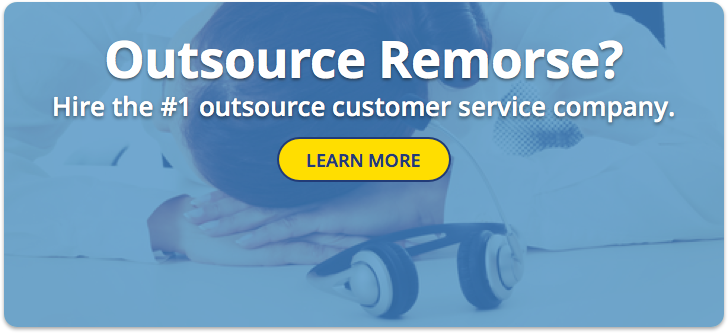 Source: https://gcsagents.com/2016/12/call-center-outsourcing-services-how-to-choose-the-right-contact-center-vendor/
Publish Date: December 8, 2016 5:00 AM
---
PREMIUM

Avizent Ltd
(VIEW OUR PAGE)

Advanced AI technology and Natural Language Processing delivered to clients in the Cloud that harnesses both voice and digital conversations. The focus is on building an environment where intelligent ...

(view more)

PREMIUM

HigherGround, Inc.
(VIEW OUR PAGE)

HigherGround develops data collection, information storage, and interaction analytics solutions that easily transform data into actionable intelligence, enabling operational optimization, enhanced per...

(view more)

PREMIUM

CTI Software
(VIEW OUR PAGE)

CTI Software is the creator of custom application called Davos, which complements the telephone client solutions with intelligent features such as automated call attendant, call recording and archivin...

(view more)
---

View more from
GCS
Recent Blog Posts:
| | |
| --- | --- |
| Contact Center Best Practices: 10 Areas of Focus | February 15, 2017 5:00 AM |
| Top Contact Center Industry Benchmarks | February 1, 2017 5:00 AM |
| How to Develop a Contact Center Improvement Plan | January 19, 2017 5:00 AM |
| Five Contact Center Trends to Follow in 2017 | January 4, 2017 5:00 AM |
| Call Center Outsourcing Services: How to Choose the Right Contact Center Vendor | December 8, 2016 5:00 AM |
| 16 ROI-Proven Ways a Consultant Can Help Your Call Center | November 11, 2016 5:00 AM |
| Five Things to Ask a Contact Center Vendor Before Hiring Them | October 13, 2016 5:00 AM |
| Five Ways A Consultant Can Help Fix Your Contact Center | September 9, 2016 5:00 AM |
| How Does Your Contact Center Vendor Measure Up? | August 17, 2016 5:00 AM |
| Interpersonal Skills Training for Contact Center Representatives | July 27, 2016 5:00 AM |
Industry Champion Award Leaderboard