Gryphon - ContactCenterWorld.com Blog
A CSO Insight report, "Sales Performance Optimization - 2015 Key Trends Analysis," revealed some alarming data around sales ineffectiveness. It showed a global sales failure rate of a staggering 41.9%. That number is terrible and if you're a sales manager, it's unacceptable.
While that 41.9% is shocking, what really stands out are the reasons the report cites for this failure:
Sales People Don't Master the Fundamentals
Sales Managers Don't Hold Salespeople Accountable
Executive Leadership Has No Visibility to Clearly Understand Why Their Teams are Failing
I agree with these points, and they all have one thing in common—they are a result of poor management. Here at Gryphon, we preach the importance of sales training and onboarding, both of which are critical to sales effectiveness. We also focus heavily that in order to optimize sales performance, managers need visibility into activity data to truly understand the "why". This is in direct reference to the third bullet above.
Executive leadership relies on sales pipelines to determine how their teams are performing, and to properly anticipate and forecast. But what happens when forecasted deals don't pan out? And if sales is consistently missing the forecasted pipeline, how can executives find the reasons why?
Sales leaders can bridge this visibility gap by managing sales based on activity and accurate data. Whether you work at a large call center or a company with dispersed offices, sales intelligence and analytics helps leaders gain visibility into reps' activity to better manage sales performance and accurately forecast. If sales reps make calls remotely or from a centralized location, new sales technology is empowering organizations to capture and analyze sales activity data, regardless of agent/rep phone or device, and eliminate manual documentation processes to create reliable, actionable sales data—data both sales leaders and the executive suite can refer to and rely on for accurate forecasting.
It's all in the data. The more managers have access to and visibility into the activity data of reps, the better they can manage and ultimately improve the effectiveness of their teams. And hopefully, as data continues to become the key to sales success, that 41.9% will plummet in no time.
Source: http://www.gryphonnetworks.com/blog/sales-intelligence/sales-performance-optimization-it's-all-in-the-data-
Publish Date: May 23, 2016 5:00 AM
---
Earlier this month, the Gryphon team attended the Retail Banking 2016 Conference in Las Vegas, where we witnessed the intersection of data and digitalization. The show floor was buzzing about how this trend is shaking up the banking industry. It was great to share perspectives and experiences with retail banking executives about how data driven strategies are improving operational efficiencies.
The theme of this year's conference was 'Embrace the Revolution.' With the number of bank branches declining (40% since 1991 and projected declined of 25% by 2018) The concept of digital; or "FinTech"dominated both conversations and keynotes at the conference. What we found particularly interesting about this was that executives are aware of this disruption while at the same time stressing the importance of in- person interaction and its impact on the customer experience. But how exactly can banking executive capitalize on the digital opportunity as opposed to get swept away by it?
Let's take a look.
As fewer customers conduct business in a physical branch, the challenge (and yes, opportunity) lies in the ability to master phone conversations to maintain efficient and effective customer connections and selling opportunities. A big part of this, however, is efficiently tracking and accurately managing call activity so that banking executives can rest easy knowing their agents are delivering superior customer experiences while maximizing sales opportunities.
That's where sales intelligence and the ability to use data comes in. One of Gryphon's customers, Belmont Savings Bank, is a good example of how financial institutions can become data-driven to improve sales effectiveness and management operations. Using sales intelligence software, Belmont is capturing detailed activity of every sales telephone call to provide managers with visibility and context into phone-based customer interactions so they can see the sales behaviors that matter.
This is the "opportunity" I mentioned above. Gaining a deep level of insight into the activity of sales agents—like Belmont is—is a huge competitive differentiator. Bankers perform at a higher level due to increased accountability, and managers are able to set performance standards to which they can manage and train bankers—a win-win.
What trends are you seeing in retail banking? How are you maintaining quality customer interactions in today's digital economy?
Source: http://www.gryphonnetworks.com/blog/sales-intelligence/jumping-on-the-digital-banking-wave
Publish Date: April 25, 2016 5:00 AM
---
The other day I read this great article, "How to Get Your Salespeople to Execute Your Strategy" in the Harvard Business Review by Scott Edinger, and had a chance to briefly talk with him about it. He did a great job framing the realities that many sales organizations face, and his article provided prescriptive measures to improve the alignment between strategy and execution.
Scott runs Edinger Consulting Group, a consulting firm that helps organizations achieve measurable business results helping transform some of the most successful companies around the world. As a consultant and the expert on leadership for revenue growth, he's certainly seen how important alignment of sales strategy and execution is to achieve the growth to which most organizations aspire.
His last line in the HBR article summed it up perfectly: "If you want your team to bring your strategy to life, work closely with sales leaders and their teams to help them see how their decisions, focus, and specific behaviors make the strategy succeed or fail."
Transparency in the sales organization is vital, yet often hard to find despite the use of various technologies that are now available. Transparency is important for a few reasons, and let's look at them:
The Good

: The best salespeople are competitive, and successful because of that drive. Seeing the 'leaderboard' and their position on it creates the right type of pressure for high-achievers to continue to hustle, connect and sell to stay atop the board – and ahead of their peers.

The (not so) Bad

: There is another category of salespeople that can benefit from transparency. Those that make the effort and work hard, but simply don't produce. By providing the transparency as to who's performing and who isn't, what metrics move the needle and which don't, those low-performers who are a good team fit can learn from the best and improve themselves. And the sales organization is all the better for it!

The Ugly

: Transparency in the sales organization also puts the spotlight on poor performers, and it can become quickly clear who's hiding or simply incapable of the job. This means that sales organizations can prune their team more quickly, keeping the herd strong – and competing with the best.


The Good and the Ugly above is pretty easy to grasp: reward high-performers well and continue to incentivize them, and quickly redeploy or remove those who simply are collecting a paycheck and hiding.

The Not so Bad presents the best opportunity to improve the overall sales organization. Transparency in the team's sales performance can serve as the foundation of effective coaching that invigorates salespeople who have the desire to do better (and line their pockets) while helping the sales organization achieve its overall objectives.

Again, I dip into another HBR article, "Sales Teams Need More (and Better) Coaching" by Scott Edinger to illustrate the point: "…if you want to improve the capability of your sales organization, rather than just keep track of it, coaching is the most powerful lever you have. And, creating a culture of coaching is your best bet." The entire article is worth reading as many organizations talk the talk when it comes to coaching, but seldom walk the walk.

In the above-mentioned article, Scott provides a few easy-to-digest ways to establish a coaching culture. The second point he calls out is about learning from the best in the sales organization, those who exemplify what you want you want to see from the entire team. Here's a great line: "Look for the great sellers throughout the business who are doing the work in the way you want to see everyone working, and use them as role models, even if they're not atop the revenue leader board."

So, to get alignment of sales strategy and execution and ensure your salespeople are performing (and focusing on the right opportunities), transparency is priority. And transparency plays a vital role in coaching too. Combining sales alignment and a culture of coaching with technology that can provide visibility into what's working (and what isn't) in near real-time puts an organization in the best position to build high-performance teams that make the top of the sales leaderboard more exciting than ever.
Source: http://www.gryphonnetworks.com/blog/sales-intelligence/expert-insights-getting-your-salespeople-to-execute-your-strategy
Publish Date: March 28, 2016 5:00 AM
---
When it comes to your career, nobody is going to look out for you like yourself. It is your responsibility to make sure you stand out and prove to supervisors that you are a vital asset to the team and they will be more successful with you than without you. Even in sales, you can be at your quota or even above it, but there is always someone right behind you hoping they can get a foot in the door.

A great way to prove that you are indispensable is to be willing to do things that other folks don't want to do…and there is not a more unpopular sales activity than what has come to be known as "cold-calling." For years, "experts" have been telling us that the phone is dead and replaced by email, Twitter, Facebook, Linkedin, and text, but as Jeff Fotta (our CEO) highlighted in a recent Entrepreneur article the phone is still an essential (if not THE essential) part of the sales process. If the willingness to cold-call is a coveted trait, then showing that you are an effective cold caller (a rare skill indeed) is key to a lifetime career in sales. Below are a few guidelines to get you in the right direction.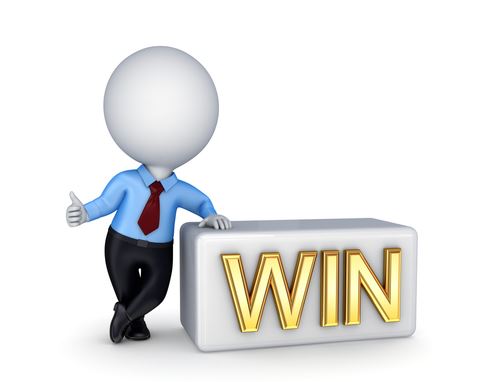 1. It all starts with your prospects. First, you need to develop an idea of what the model customer should be. Try to think about your product and who might have a need for it. Once you have your customer profile idealized, go to LinkedIn, ZoomInfo, or other sites and begin to search for prospects. Additionally, make sure to verify information before calling.

2. Build a script that represents you and effectively gets your point across. The worst way to call a prospect is to sound like a robot or someone that you're not. You will sound disingenuous and the prospect will notice. Tailor your script to you and the people you are calling. The right words and tone play an important role. For example, you are calling high level bankers, your script should sound serious and have a few industry words to show that you did your due diligence prior to the call. Additionally, make sure your script reflects you. Add a touch of personality to your script. If you get a prospect live, avoid generic phrases such as, "is this a good time" and "I know you're busy." Lastly, make sure to predict possible objections and have rebuttals in your arsenal for them.

3. Ask for criticism. Ask your sales manager to listen in on a few of your calls and provide constructive feedback. If you're not yet comfortable having your manager listen in, ask a more experienced sales rep for their advice. Take all feedback as constructive and integrate it into your script and actions to improve your performance.

4. Be Disciplined. Work with your manager to establish a reasonable goal for calls, appointments, dials, or other metrics and try to execute them. Invest in your own selling future by putting work in the bank today that will pay off tomorrow. Also, do your own research by reading blogs, attending webinars, and joining online sales groups to gain insight from experienced industry thought leaders.

5. Make yourself immune to rejection. In sales, rejection is inevitable. Learn to simply enjoy the process. When prospects are rude over the phone, don't let that sway you from being your courteous self. Continue on working towards making calls and getting live connects. The rest will take care of itself. The more calls you make, the more comfortable you'll feel on the phone and the more opportunities you'll get down the road.

Remember, you're not alone. You have your sales managers and fellow reps for support, so don't give up. Through efficiently building lists, making calls, and sticking to your goals you will become the next cold calling champion. Interested in learning more about cold calling best practices? Download our infographic today!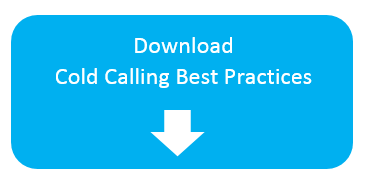 Source: http://www.gryphonnetworks.com/blog/sales-intelligence/want-a-lifetime-career-in-sales-become-a-cold-calling-champion-with-these-5-tips
Publish Date: December 22, 2015 5:00 AM
---
According to a recent report by Qlik, sales performance is a clear priority for organizations, but they need the actual data to support and supplement it. Amongst the organizations polled, 79% said managing sales performance was somewhat more important than other key objectives within their organization, while 27% stated that insufficient or poor quality data was one of the top barriers to better sales performance.

In other words, organizations are experiencing low sales performance due to useless data. Sales leaders need to be able to get the appropriate insights to manage their sales teams based on quantifiable data, as opposed to merely hunches. A great place to start is to record and analyze the voice conversations of your sales agents. By having targeted, on-demand insight into recorded calls, managers can improve cross-team transparency and easily stay on top of their often-times distributed sales teams. Calls made from any phone or device can be recorded for quality assurance or regulatory compliance to improve sales and marketing effectiveness, troubleshoot issues, and reduce risk.

Recording and analyzing voice conversations can take the guess work out of why certain team members are consistently successful while others continue to struggle in spite of allegedly generating call activity. Hybrid call recording and speech analytics software serves up highly accurate analytics that uncover patterns and techniques of agents, shines a light on the behavior of top performers, and makes it easy for managers to motivate and set benchmarks for their teams. To learn more about how your organization can benefit from adopting speech analytics software, read 'Speech Analytics: Providing Best-In-Class Sellers with the Right Sales Intelligence.'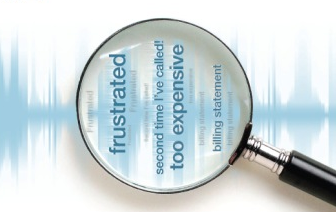 Source: http://www.gryphonnetworks.com/blog/sales-intelligence/the-right-speech-analytics-software-can-increase-sales-performance-
Publish Date: December 1, 2015 5:00 AM