Want a Lifetime Career in Sales? Become a Cold Calling Champion with these 5 tips - Gryphon - ContactCenterWorld.com Blog
When it comes to your career, nobody is going to look out for you like yourself. It is your responsibility to make sure you stand out and prove to supervisors that you are a vital asset to the team and they will be more successful with you than without you. Even in sales, you can be at your quota or even above it, but there is always someone right behind you hoping they can get a foot in the door.

A great way to prove that you are indispensable is to be willing to do things that other folks don't want to do…and there is not a more unpopular sales activity than what has come to be known as "cold-calling." For years, "experts" have been telling us that the phone is dead and replaced by email, Twitter, Facebook, Linkedin, and text, but as Jeff Fotta (our CEO) highlighted in a recent Entrepreneur article the phone is still an essential (if not THE essential) part of the sales process. If the willingness to cold-call is a coveted trait, then showing that you are an effective cold caller (a rare skill indeed) is key to a lifetime career in sales. Below are a few guidelines to get you in the right direction.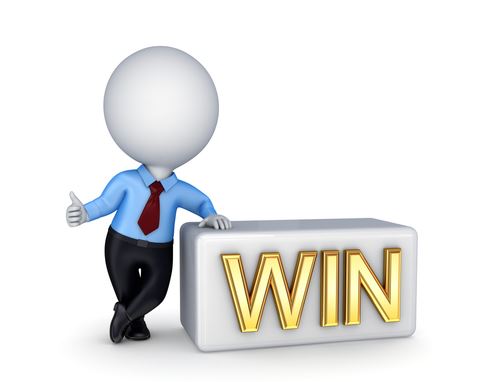 1. It all starts with your prospects. First, you need to develop an idea of what the model customer should be. Try to think about your product and who might have a need for it. Once you have your customer profile idealized, go to LinkedIn, ZoomInfo, or other sites and begin to search for prospects. Additionally, make sure to verify information before calling.

2. Build a script that represents you and effectively gets your point across. The worst way to call a prospect is to sound like a robot or someone that you're not. You will sound disingenuous and the prospect will notice. Tailor your script to you and the people you are calling. The right words and tone play an important role. For example, you are calling high level bankers, your script should sound serious and have a few industry words to show that you did your due diligence prior to the call. Additionally, make sure your script reflects you. Add a touch of personality to your script. If you get a prospect live, avoid generic phrases such as, "is this a good time" and "I know you're busy." Lastly, make sure to predict possible objections and have rebuttals in your arsenal for them.

3. Ask for criticism. Ask your sales manager to listen in on a few of your calls and provide constructive feedback. If you're not yet comfortable having your manager listen in, ask a more experienced sales rep for their advice. Take all feedback as constructive and integrate it into your script and actions to improve your performance.

4. Be Disciplined. Work with your manager to establish a reasonable goal for calls, appointments, dials, or other metrics and try to execute them. Invest in your own selling future by putting work in the bank today that will pay off tomorrow. Also, do your own research by reading blogs, attending webinars, and joining online sales groups to gain insight from experienced industry thought leaders.

5. Make yourself immune to rejection. In sales, rejection is inevitable. Learn to simply enjoy the process. When prospects are rude over the phone, don't let that sway you from being your courteous self. Continue on working towards making calls and getting live connects. The rest will take care of itself. The more calls you make, the more comfortable you'll feel on the phone and the more opportunities you'll get down the road.

Remember, you're not alone. You have your sales managers and fellow reps for support, so don't give up. Through efficiently building lists, making calls, and sticking to your goals you will become the next cold calling champion. Interested in learning more about cold calling best practices? Download our infographic today!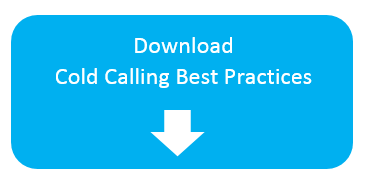 Source: http://www.gryphonnetworks.com/blog/sales-intelligence/want-a-lifetime-career-in-sales-become-a-cold-calling-champion-with-these-5-tips
Publish Date: December 22, 2015 5:00 AM
---
PREMIUM

ConceptCall
(VIEW OUR PAGE)

Аутсорсинговый контакт-центр ConceptCall| КонцептКолл специализируется на исходящем и входящем телемаркетинге: мы предоставляем услуги по осуществлению холодных звонков и продажи по телефону, проводим...

(view more)

PREMIUM

CTI Software
(VIEW OUR PAGE)

CTI Software is the creator of custom application called Davos, which complements the telephone client solutions with intelligent features such as automated call attendant, call recording and archivin...

(view more)

PREMIUM

HigherGround, Inc.
(VIEW OUR PAGE)

HigherGround develops data collection, information storage, and interaction analytics solutions that easily transform data into actionable intelligence, enabling operational optimization, enhanced per...

(view more)
---

View more from
Gryphon
Recent Blog Posts: