Payers Seek Cost, Integration Efficiencies in a Value-Based World - Hinduja Global Solutions Ltd. - ContactCenterWorld.com Blog
Posted by Anand Natampalli
Health insurance is no longer primarily a business-to-business transaction between payer organizations and employers. Today, payers must be prepared to holistically meet the needs of millions of individual consumers—from onboarding and first appointments to billing and wellness and retention.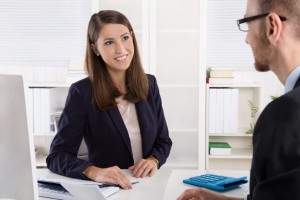 Cost management has always been a core focus area for health insurers, but in a value-based world, costs that previously had been absorbed by large group plans now need to be identified as medical or administrative costs in order to meet the medical loss ratio requirements outlined in the Affordable Care Act.
Payers are dedicating more resources, technology, and money to network management, claims accuracy, and medical cost management in order to lower costs, improve provider and member satisfaction, and make healthcare more accessible. Realizing these goals will require health plans to rethink their business workflows in the key areas of automation, business process outsourcing, and technology integration.
Automating Efficiencies
Automation reduces or eliminates manual processes for many tasks with data-intensive processes, across multiple domains and verticals. It acts autonomously to use and run multiple applications, bringing inherent data protections and transactional integrity across systems and providing clear audit trails.
Effective automation relies on good business process design and can have significant return on investment. According to the BPO analyst NelsonHall, automation can reduce organizational costs by up to 30 percent within three months of implementation.
Business Process Outsourcing
According to Black Book research, as many of 74 percent of payers are looking to business process management experts that have the necessary expertise to blend front office and back office processes to eliminate downstream impacts of transactions that can result in process gaps and clerical errors, so they can focus more internal efforts on managing risk and delivering an outstanding customer experience.
This approach makes sense as the number of individuals seeking health plans continues to rise. The ability to manage processes efficiently will quickly become a lower-value contribution to the bottom line. In addition, BPO organizations that work across multiple verticals are able to bring the best practices from each, improving the level of quality and service overall.
Technology Integration
Digital transformation has changed the paradigm by which goods and services are delivered to consumers in retail, financial services, telecommunications and entertainment, to name just a few sectors. With the aggregation of member data, insurers gain the ability to evaluate and re-evaluate the customer lifecycle and the likelihood that members are in need of and will subscribe to additional services. Without the technology to integrate member health data and preferences, insurers will fail to meet consumers' rising expectations for a seamless and satisfying experience, leaving members frustrated and difficult to retain.
Therefore, it is critical to create opportunities to engage with members and build affinity whenever a touchpoint occurs—from enrollment, onboarding and health plan education to appointment reminders and change-of-life events. Tailoring member specific service based on these unique circumstances and preferences is dependent on a robust data analytics platform within the insurer organization.
Regardless of the engagement methods used, the goal is to amass integrated member data to identify individually-appropriate interventions to best manage their health. To achieve this shift, insurers will require a cloud-based platform integrated into business process outsourcing (BPO) services. The total solution must go beyond the member-facing channels to also provide integration with enterprise customer relationship management (CRM) platforms.
Health insurance plans that embrace digital transformation of this magnitude stand to achieve substantial efficiency improvements in acquiring new members and providing services over the course of the customer lifecycle.
Anand Natampalli, MBA, is Senior Vice President, Global Sales & Business Development, for HGS, a provider of end-to-end business process services for numerous Fortune 100 health insurance companies and large provider organizations. He can be reached at anandmn@teamhgs.com.
Source: http://www.teamhgs.com/blog/payers-seek-cost-integration-efficiencies-in-a-value-based-world/
Publish Date: May 18, 2016 5:00 AM
---
PREMIUM

Future Gen International Pte Ltd
(VIEW OUR PAGE)

Outsourcing provider of English Call Centre services, Audio Transcriptions, Big Data ETL (Extract, Transform, Load) , Big Data Visualization, Big Data Predictive Model Generation

PREMIUM

HigherGround, Inc.
(VIEW OUR PAGE)

HigherGround develops data collection, information storage, and interaction analytics solutions that easily transform data into actionable intelligence, enabling operational optimization, enhanced per...

(view more)

PREMIUM

ConceptCall
(VIEW OUR PAGE)

Аутсорсинговый контакт-центр ConceptCall| КонцептКолл специализируется на исходящем и входящем телемаркетинге: мы предоставляем услуги по осуществлению холодных звонков и продажи по телефону, проводим...

(view more)
---
View more from
Hinduja Global Solutions Ltd.
Recent Blog Posts:
| | |
| --- | --- |
| I See You: Staging Better CX, Using Video | June 20, 2018 5:00 AM |
| 3 Ways Social Media Can Make (or Break) Your CX | June 12, 2018 5:00 AM |
| How to Automate Enterprises for Cost Takeout and Enhanced CX | June 6, 2018 5:00 AM |
| 3 Ways the Cloud Opens Horizons for CX | August 3, 2016 5:00 AM |
| Turn to BPO Experts for Better Workers' Comp Outcomes | July 27, 2016 5:00 AM |
| 5 Traits of Customer-Obsessed Companies | July 13, 2016 5:00 AM |
| Combine AI and the Human Touch for Exceptional Customer Service | June 29, 2016 5:00 AM |
| CX Trends Forecast Disrupter No. 1: 5 Ways to Reduce Effort | June 15, 2016 5:00 AM |
| Payers Seek Cost, Integration Efficiencies in a Value-Based World | May 18, 2016 5:00 AM |
| Your Customers Are Chatting: Insights from the Front Lines | May 11, 2016 5:00 AM |