HUMACH - ContactCenterWorld.com Blog
Page: 1 | 2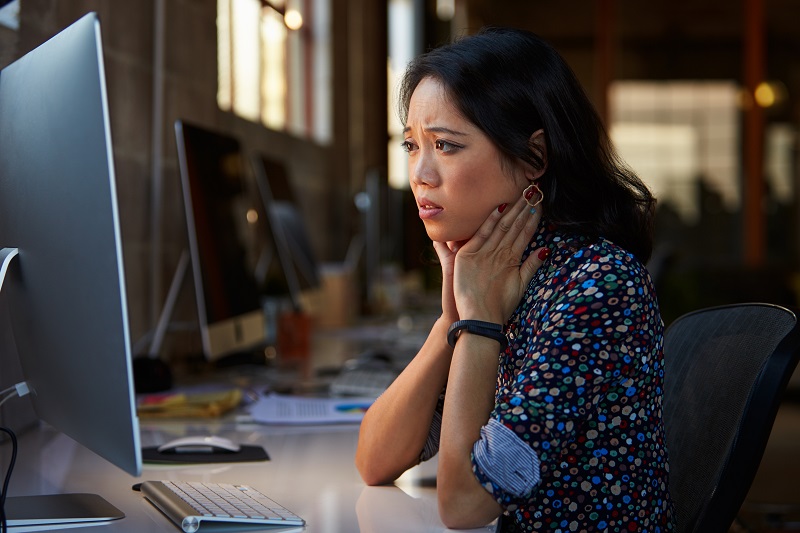 In addition to questions regarding how and why the Equifax security breach (which affected 143 million people) occurred, one has to wonder why Equifax waited two months to announce the hack, choosing to announce in early September hacks that occurred in May and June. According to NPR, "Equifax did not explain why more than two months passed before it discovered the hack, which also affected an unspecified number of consumers from Canada and the U.K." Why?
According to Sean Charnock, Humach's president, it is difficult to understand why Equifax had such a lengthy delay in communicating with the public.
"There is valid pause time, often associated with regulatory and legal impacts. However, two months seems excessive. I would expect something along the lines of a day to 10 days on the outside," said Charnock. "It makes people wonder what went on over those two months. Equifax has not been forthcoming with information, so now consumers are finding it difficult to trust them."
"If your customers hear through other channels, like the press or someone else's social media, then your brand loyalty immediately takes a hit."
Equifax has taken a large hit to their brand equity, in large part due to the delay in communication, but also due to the appearance of being unprepared.
"Businesses should have a clearly defined disaster recovery and crisis communications plan before a crisis hits. It is unclear what the plan for Equifax might have been," said Charnock. "Organizations must have everything from disaster recovery, brand challenge recovery, and catastrophic event recovery all pre-baked into a communications strategy that encompasses the entire organization."
Good crisis communications are an "all-hands-on-deck" proposition, involving multiple departments from PR, to marketing, to executives and, of course, any contact center teams as they are the front line to the customer.
What To Do for Crisis Communications
It is critical to think through every aspect of your communication plan, and then ensure that everyone in the organization is clear on the protocol.
"As an executive and a consumer, I recognize the importance of transparency and clarity from the beginning," said Charnock. "You simply need to look at most web 2.0 companies to get a feel for the consistency and continuity expected from consumer communications."
Charnock went on to explain that real-time social media updates and live streamlining are the norm, and customers expect it, particularly when there is a problem.
"You have to ensure that your customers hear from you very quickly, even if to simply say you know there is an issue, you are unsure of the depth but are working on it, and will continue to keep everyone apprised," said Charnock. "You must build a cadence with your customers to keep the brand trust."
Even web 2.0 giants like Amazon have an off day. It's how they choose to handle the situation that makes the difference. In February of this year, Amazon experienced an AWS outage that impacted a large number of customers. They released a detailed statement so that everyone knew exactly what happened, how it would be rectified and what they would do going forward to prevent a similar occurrence. Additionally, they have a dashboard that allows their customers to view the status of AWS at any given point, giving them real-time data.
Much like Amazon chooses to do, there are ways to empower open communications during a crisis, including:
Set up a crisis hotline – this can be anything from a voice recording with options based on frequently occurring questions to giving customers access to a live person to provide more personalized answers.
Provide a timeline to resolution – even if this must be adjusted along the way, giving customers an idea of what you are doing will ease their minds. This can be easily accomplished with a web page and provides great value.
Make the information front and center – provide updates and links to landing pages on your website's home page, consistent social media updates, and proactive outreach through your contact center. This will keep the customer informed and calm.
Put real-time customer communication first – because customers expect communication instantly; putting those needs first will keep your brand equity in the positive as the press will pick up on what you are doing.
"There is an old-school idea that crisis communications are strictly a PR function. That is no longer the case. While there are PR components to add to your communications plan, the press now gets a large part of their information through social media, which means they will easily see what your customers are saying," said Charnock. "You want to have a good PR plan but not at the expense of meeting customer expectations."
Build It and Hope They Won't Come
No one wants to have a crisis on their hands, but reality dictates it will happen, even if not directly to you. It is important to understand there is a domino effect for any crisis. Take Equifax as an example. As people became aware of the magnitude of the issue, they realized there are other credit companies who also aggregate their information. And there are organizations who are supposed to protect that information. It is reasonable to expect that those companies received in influx of queries simply because Equifax had the breach.
The ability to build an all-encompassing crisis communications plan begins with recognizing the impact to every department. Customers will talk to anyone they can to find information. Providing a roadmap and guiding the conversation ensures the customer experience is positive while keeping your customers informed, which means begin with the front-line.
"The immediate communication channels will be social media, the website and the contact center," said Charnock. "It is critical to ensure continuity in the communication and message, and to empower your contact center to provide real-time feedback to other departments to keep customer communication going while working toward the resolution."
Contact centers, particularly outsource partners, can positively impact crisis communications by adding additional layers of communication to keep customers informed.
"Whether the crisis is yours, or part of your industry, there will be a spike in calls and other transactions," said Charnock. "Having the ability to quickly expand the contact center team is key. It ensures that customers who are already frustrated can speak to someone or receive information quickly. Delaying response times only increases frustration and negatively impacts the brand."
Charnock went on to state that a solid crisis communications or disaster recovery plan goes beyond the written plan. It's a state of mind.
"Being proactive with information is key. When a crisis occurs, it should be like someone flipped a switch to the crisis communications protocol. The contact center team knows to scale up, the communications are switched to providing consistent updates, landing pages are deployed with pertinent information, and everyone is as transparent and proactive as possible," said Charnock. "Customers don't want to call to get basic information. They want to receive that information in advance and only call for exceptions or personal information."
To craft a solid crisis communication plan, an organization needs to understand the state of their current contact center. Ensuring positive customer experience is crucial during a crisis, so understanding how your contact center team compares to your competition, as well as how customers are accommodated during the customer journey, is key.
It's easy to gain that information by simply taking our Customer Engagement Assessment. You will receive a clear picture of the current state of your contact center, specifics on how to improve, and be set to craft a comprehensive crisis communication plan that supports positive customer experiences.
Source: https://www.humach.com/blog/article/equifax-shows-what-not-to-do-for-crisis-communications
Publish Date: September 29, 2017 5:00 AM
---
Friction free as a term has been applied to the idea of capitalism, marketplaces and customer experience. The idea is to provide consumers easier access, whether that is to competing products, purchasing via mobile device or interacting with an organization. This may seem like a strategic concept to be worked toward; however, the customer expectation exists today, and rightfully so. Amazon has been working toward achieving new levels of customer experience for years. In fact, many innovative organizations are learning to adapt and respond quickly to customer feedback, thereby improving the experience and lowering any friction.
Humach's Tom Asher, senior vice president of customer engagement, has seen first-hand the impact of focusing on friction-free customer experience.
"When you consider how rapidly business is moving and that customer expectations are going to increase, it is important to adjust your approach," said Asher. "The companies I see that are doing well are iterating in small bits, much like software organizations do when using an agile methodology. That gives them quick wins and solid data."
Asher believes that most organizations are not focused on implementing frictionless customer experience today.
"It's important that organizations recognize the need and desire is here, rather than luxuriating in the concept as a future strategy," said Asher. "Implementing friction-free customer experience can be difficult, depending upon the level of systems integration required and the current state of the organization's customer experience. The best advice I can give to any organization is start now with test projects, using the idea of agile methodology, and learn as you go."
Agile Methodology: Start Small to Win Big
Customers are receiving a seamless experience today, sometimes without realizing it. Microsoft, Apple, and Google all provide behind-the-scenes updates to technology, partially to improve security but also to improve customer experience. Typically, these releases are small, and allow the organization to gather data quickly for future improvements. According to Asher, applying this style of thinking to business is key.
"The old-world thinking is you have these major initiatives that take months to implement. Truthfully, to gain momentum requires sprints, which are smaller projects or pilots that leverage partners to create those quick wins," said Asher. "Smaller corporations and start-ups have to think this way to compete and consequently are effective at creating frictionless customer experiences."
Asher noted that he sees organizations focused on more risk-averse processes, such as cost cutting or increasing sales.
"To take steps toward better customer experiences requires a recognition that your customer is expecting an experience from you that is ahead of where you are today, then adjust your methodology and rewards systems. Consider ways to measure the overall health of the business while rewarding forcustomer retention, rather than top-line or bottom-line metrics."
To achieve friction-free customer experiences requires organizations to first accept rapid innovation as part of the new normal in operating their businesses, while also understanding that customers must be the focus of these agile-styled pilots and programs to gain understanding. But what's next?
Know What Your Customers Experience
Customer journey is not a new term. In fact, it's been discussed for years among multiple industry experts, and yet there still seems to be a disconnect between the organization's overall goals and the ability to provide a positive customer experience. Why?
"You must put yourself in the customer's shoes: literally. Go into the field and experience first-hand what they do, in order to glean any real understanding," said Asher. "Without identifying the issues, there is no starting point."
There are many stories of customer challenges that would seem to be easy to fix. The problem arises when there is no focus from the organization on the issue, and the employees are simply performing a work-around, or have no way to deal with the problem at all.
"There is a major clothing manufacturer and retailer that opted not to give a particular customer complain merit, believing it to be an exception. The issue was that a customer purchased an item online and wanted to return it in a retail location, but could not do so for the same price she purchased it online. One of the customer engagement team replicated the problem and discovered that not only was the problem real but the employees had no work-around. It was a complete fail," said Asher. "Without taking that one little step, this retail clothing company would have continued with this broken process. Instead, they made some quick adjustments and empowered the employees to do what was needed to make the customer experience better. They removed the friction."
It's easy to assume that certain complaints are exceptions. So spending time to investigate issues first-hand is crucial to have any hope of truly mapping the customer experience, much less achieve the goal of removing friction from the processes.
"There is a reason that Amazon is achieving results others are not. They focus heavily on friction-free customer experiences," said Asher. "Now they have incredible loyalty, and they continue to utilize agility in their model to make adjustments so customers are happier and they are more efficient. I am confident they are not having long meetings while overanalyzing tactics. They are making rapid adjustments regularly, learning from mistakes, and willing to take risks. It's paid off."
Stop Overthinking It
There are always challenges with any business, whether the complexities of a large enterprise or the resource-constraints of a start-up. However, using those as a reason to forgo customer experience as a focus will ensure an organization will stagnate.
"Realistically there are many things any company can do quickly and easily to make an impact," said Asher. "For example, when was the last time you updated the FAQs on your website to align with your customer? Have you considered retraining your contact center agents to achieve a satisfaction score that positively impacts the customer journey?
"Experimentation is important. Perhaps you start with ten agents in a pilot to learn if the metrics have merit. It's not always about self-service, and it's not always about technology. It's about understanding the entire customer journey and how they experience each step. Then make small, rapid adjustments, and learn while you go."
The long-term benefits of developing friction-free customer experiences are proven, and customers expect them now. Asher recommends working with partners who can support you in making the shifts needed to positively impact your current environment.
"We work with our clients to provide pilots and programs that improve customer experience and reduce friction on a regular basis. By aligning with a partner, organizations can quickly and easily get a more agile method to improving any part of a customer journey, and get those quick wins to move forward."
Many organizations have not realized the "customer of tomorrow" is here. Learn more about how they think by reading the 2020 Customer. It will provide insights to help you consider your next steps to creating friction-free customer experiences within your organization.
Source: https://www.humach.com/blog/article/friction-free-cx-is-here.-are-you-ready
Publish Date: August 24, 2017 5:00 AM
---
Eleanor Parmentier is a Research Analyst at Interaction Metrics.
In the US market alone, there are hundreds of customer service consultants offering thousands of customer service improvement strategies which begs the question: does anyone need yet another customer service improvement plan? I think, decidedly, yes, for the simple reason that most customer service remains lackluster and inconsistent—while executives routinely believe their customer service is better than it really is. (For more information on this, just ask, we're happy to share.)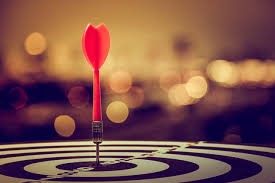 So why does customer service tend to be largely reactive, inefficient, and overly transactional?
From having evaluated tens of thousands of customer service interactions, I find that when customer service disappoints it's almost always because it has been managed in an overly general, cookie-cutter way. The result is that customers are treated more similarly than they really are, as though they have the same needs, expectations, and perceptions. But of course, that's not true. Each customer is unique, making their inquiries at least a little bit different. So when companies treat everyone the same, rarely are customers fully engaged or completely satisfied.
Antidote! What I outline here is a plan that actually improves customer service. I know this plan works because we've been using it for more than a decade to improve customer service for clients in a wide array of industries. And the reason it works is that the entire plan hinges on a single proven concept—one that's paid huge dividends
for our clients: specificity. That's specific ways to add value, relative to specific scenarios, measured by specific scoring rules, summed with specific metrics and last but not least, coached with specific model answers to build necessary customer service skills.
If your immediate reaction is, "…but that's not scalable!", I assure you it is. There's a well-crafted process behind this plan, so it's actually more
scalable than the usual approaches to customer service that are less formally conceived.
Step 1: Decide What Specifics You Will Add
First, you need to decide what specific, extra value you can add to each customer service interaction. This "specific extra" becomes a way to involve your associates—and it's a powerful way to create a lasting, positive impression in customers' minds. Examples of "specific extras" include brief, meaningful educational content; or a policy
that is clearly and frequently articulated like Zappos has with its easy-to-return shoes.
Adding value through "specific extras' is about consistently doing a little bit more, on top of addressing the question at hand or solving the problem.
Where to start? Gather your customer service improvement team and brainstorm. Then see how each of your good ideas can actually play out in real interactions. Sometimes those great ideas are clumsy when put into execution. So adding a specific extra is both imaginative and iterative, and requires a little bit of trial and error to land on what's right for your brand and goals.
Step 2: Take a Complete (and Specific!) Inventory
In order to improve your customer service, you need a clear and specific picture of who contacts you and why. Don't assume customers
who ask the same question need the same answer. And don't assume that your customer service report or software analytics are picking up on unique scenarios, because at present, software is not sophisticated enough to tease out this level of differential nuances.
The solution is to observe a statistically-valid number of your customer service interactions (emails, chats, face-to-face, etc.) and classify them by touchpoint, inquiry type, customer state of mind and customer objective.
Once you've figured out the possible combinations of touchpoints and customer characteristics, you'll have your list of specific customer scenarios.
Step 3: Define Specific Criteria
You can't manage what you don't measure. So for each unique customer scenario, develop specific scoring rules. When figuring out what to measure for each customer scenario, start with the four dimensions common to all customer service interactions:
·
Timing: Was the customer's time valued?
Information: Were the customer's questions answered clearly, accurately,
and proactively?
Connection: How engaged was the associate? Was the interaction tailored to
the customer's situation?
Differentiation: Did the associate demonstrate that your company is special in
some way?
To make your scoring rules usable, break the four dimensions down into specific elements (usually there are between 8 and 20 elements) and weight these elements depending on what's most relevant to the specific scenario.
For example, when a caller asks a retailer where their package is, connection and information will be most important. But when a caller asks about products they have not yet bought, providing persuasive information and differentiating your brand will matter most.
There is no doubt that developing scoring rules that measure each element is extremely time-consuming. But to be accurate (and truly useful), scoring rules must be specific and include explanations about how to apply each rule.
Step 4: Track Specific Metrics
Measure often and keep track of progress using specific metrics based on the elements you've defined in your scoring rules. Metrics that are specific show you exactly where and how you need to improve. Metrics that lack specificity (read: net promoter scores and C-SAT scores) don't give you exacting details about where your customer service is going wrong.
Manage and share these metrics with a dashboard that enables you to coordinate improvement efforts across teams. Dashboards are also a great way to engage associates with the customer service improvement process.
Step 5: Provide Specific Examples
Finally, provide specific examples that show associates exactly what you are looking for in how they handle each specific scenario. If you can't show your associates model answers, you're missing a vital tool, because while it's possible that associates could build out these models, they probably don't have the time.
And without clear models, while some of your associates may make great choices, the fact is, some could unknowingly tarnish your brand.
Specific examples may sound like you want rote answers to customers' questions, but you don't. To prevent that hollow, robotic quality that creeps into customer service, coach associates on the structure behind each model answer, giving them the customer service skills they need to improvise off those structures and develop their own unique responses.
Superior customer service is specific, and specificity is the key to customer service improvement. It's about specific ways to add value, understanding specific customers and their specific situations, measuring with specific scoring rules, tracking specific metrics, and providing specific examples that give associates the skills they need to deliver the highest levels of customer service. When you follow these five steps and embrace this concept of specificity, you will be well on your way to improving your customer service.
Perhaps the best way to think about this 'specificity concept' is as a mindset that actively focuses on awareness of variation and difference. This is a decidedly different way of thinking and perceiving that social scientist Dr. Ellen Langer describes as mindfulness, in contrast with the usual mindless ways most of us tend to our experiences. Let me know how it goes!
To read more by Eleanor, visit here.
It's time to get specific. Narrow your focus today.
Source: https://www.humach.com/blog/article/one-concept-that-improves-all-your-customer-service-interactions
Publish Date: June 1, 2017 5:00 AM
---
Video chat is all the rage right now for customer experience. Already companies are starting to incorporate video chat into their sales and service offerings, and Gartner predicts that 1/5 of the largest global businesses will offer it by 2018. It is becoming more common in healthcare industries, and a few big name companies have experienced a drastic surge in their profits thanks to its adoption (including Amazon, Schuh, and MBank). As technology becomes more prevalent throughout contact centers, it is also predicted that 50% of jobs in customer experience will shift away from phone-based service to video and chat-related positions.
Not only are big brand names successfully utilizing video chat, but customers themselves prefer this type of communication. According to the Pew Research Center, 36% of customers say they would like video chat to be an option when contacting customer service.
The Top 4 Reasons Companies and Customers Alike Benefit from Video Chat
Visual Communication: We learned back in elementary school about how vital body language and facial expressions are to productive communication. In fact, studies show that body language comprises 55% of communication. Outside of a visit to a store, these benefits are entirely absent in all other customer service formats… except video chat. Customers report that they tend to trust the representative more when they can place a face with a voice, and the agent's facial expressions show a positive attitude toward helping a customer. This trust significantly increases the quality of the conversation.
The In-Store Experience… Online: Many people still prefer the in-store experience. A smile from a sales representative, the helping hand of a store associate, and being able to see the actual products adds a sense of security. It also helps the customer see where their money is going. Not all products can be "demoed" through video chat, but it does offer the opportunity for many to be. Not only are there many products that can be shown through video chat, but video agents can also show customers how to use products, or to even fix them.
Save on Post-Sale Support: An often overlooked benefit of video chat is that it decreases the odds of customers needing further support after a purchase. Through video chat, the quality of the conversation ensures a higher resolution rate of issues and a reduction in unanswered questions. With the ability to view products and demos from agents, the customer has the knowledge up front to resolve issues immediately, or even prevents them from arising, which saves both the company and the customer time and energy.
Increase Conversion Rates: Yes, video conversations may be longer in length and agents may only video chat with one customer at a time, but they tend to have a higher conversion rate. In fact, if used properly, video chat has shown to increase conversion rates by up to 10%. The Baymard Institute reveals that 67.45% of online shopping carts never actually make it to check out, but that more personal forms of customer service can drastically reduce this rate. After all, it is much harder to hang up when you can see the person's face rather than just a person's name.
Ultimately, everything you do in your contact centers needs to reduce effort for your customers and your agents. By incorporating video chat into your multi-channel offerings, you can allow them both to act more naturally and take care of business more effortlessly. Like we've mentioned before, it's not just about having customer experience technology, it's about having the right technology, and anything that brings you closer to your customer will be perfect for your business.
Want some quality face time with your customers? Let's talk.
Source: https://www.humach.com/blog/article/the-growing-importance-of-video-chat
Publish Date: March 30, 2017 5:00 AM
---
Any of us who have taken part in the addictive (at least for me) hobby of online shopping have been confronted with the hesitation to click that "place order" button. The items we want are in our shopping cart, we have spent several minutes if not hours painstakingly picking out what we want, and sometimes our credit card information is already entered. But there is still that hesitation. The fact is, there are many reasons why that hesitation looms over us, and it is different for every person.
How can companies ease the temptation to abandon the shopping carts we put so much time into? Before they can form solutions, they must first determine the reasons. Let's take a look.
Why Online Shoppers Abandon Their Carts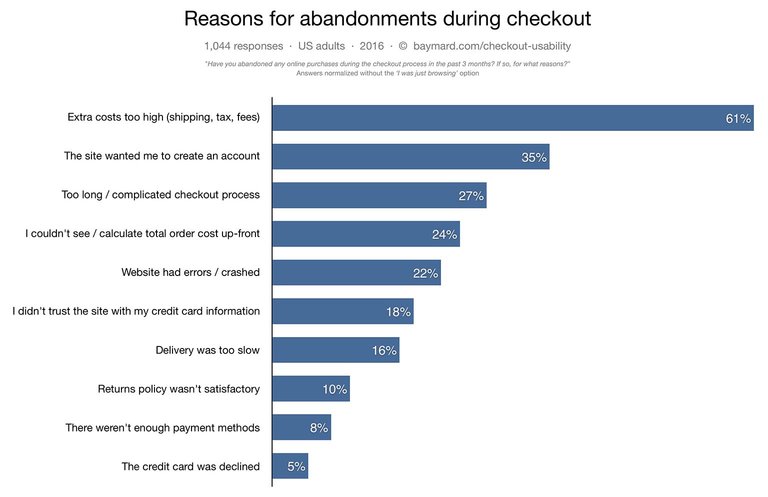 As illustrated above, there are a variety of reasons people abandon their shopping carts; from price issues, to website malfunctions, to falling asleep in front of the computer (it's not up there but let me tell you it's a real thing). However, it is apparent that many of these reasons could have been negated if an appropriate customer service representative was there to handle these abandonment reasons. The item was too expensive? Well, we can offer you a 20 percent off coupon! You found a better price? Let's see if we can match that price! There is no suitable delivery option? Here are some other options for you… I think you get the idea by now.
Many times, there are solutions available that the customer simply doesn't know about. This brings us to yet another issue: will the customer be able to reach a representative without waiting for a chat queue, searching for a contact number, or being constantly redirected once connected? Let's be honest, this happens quite often, and it's one of the more frustrating experiences around. All you wanted was to buy that computer or get that new bedroom set; now, you have been sitting at the computer trying to get some basic information so you can place your order and move on with your day. Is that really so much to ask?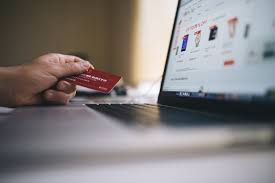 Technology Advancements
Of course no one can say every customer issue will be resolved and every contact will result in a purchase, but what you can do is set your customer up for success in every interaction. Companies need to make it easy for customers to reach out and to voice their issues or concerns. Make it so those "reasons" are no longer standing in the way to them clicking that "place order" button.
With the development of technology, these solutions have become a lot easier to find and implement. Chatbots that can proactively ask customers if they need assistance based on time spent on the "Place Order" page, web chat portals, in-app webchats, and so many other options are becoming more and more commonplace across customer experience offerings and are driving conversions. With automation, the need for constant human supervision of customers is eliminated, yet the results are even better. The intelligent smart bots, for example, can search the knowledge base to answer any questions a hesitant customer may have; if the proper answer isn't found, the interaction can immediately be escalated to a human agent.
Not every solution will work for your business, however. So the necessary evaluation and planning is required to ensure the right solution is found not just for your company, but for your customers as well!
Source: https://www.humach.com/blog/article/what-you-can-do-to-eliminate-customer-hesitation
Publish Date: March 16, 2017 5:00 AM
---
When was the last time you had great customer service? You probably remember it very clearly: one brand that stood out amongst the others as doing a fantastic job of meeting your needs in a courteous and timely manner. Really, it's a shame that it's so easy to recall that one specific instance, mostly because that means the general state of customer care as a whole is still pretty poor. Ideally, it would be rather difficult to pick your "best" recent customer experience because they've all been so great! However, with most people my age still inclined to want to clean toilets, change diapers, or do physical labor than contact customer service, it's clear there's still a long way to go for most companies. So, what is causing all of the frustration and, more importantly, what can you do about it?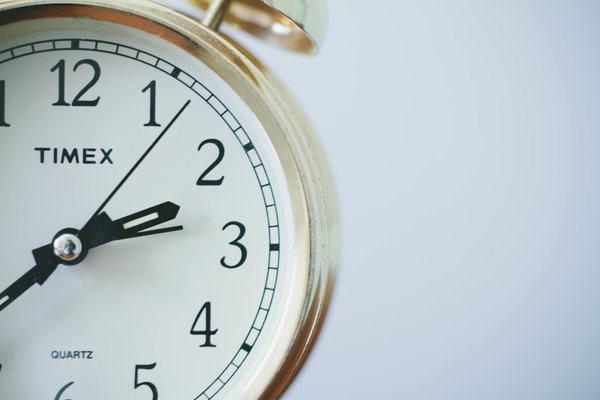 Delayed responses or long hold times
Many of you probably assumed this, but delayed responses and long holds are still the number one most hated aspect about reaching out to customer service. People are busy, demand instant gratification, and have the expectation that their questions will be answered quickly and their issues resolved on the first try. However, many times customers are placed on hold, transferred to other agents, or never receive a resolution. Any sort of extended hold period can cause customers to get frustrated and even disconnect, so companies must do all they can to promote quick response times.
So what can you do?
Adopt a system that can handle large volumes and can route them successfully. Implementing a call-back feature for voice channel communication can also ease frustrations since customers would not have to remain on the line. Companies can always hire more agents, but more importantly, they can implement a system that enables agents to handle interactions remotely. By easing restrictions of agent availability, agents can work anywhere and anytime.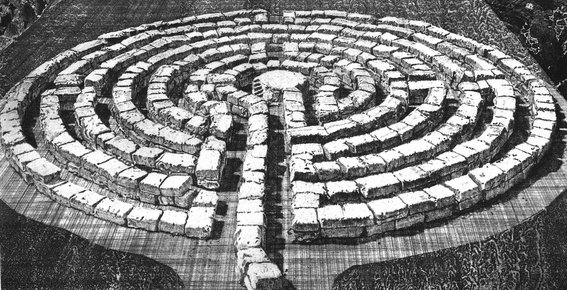 Explaining the same issue to multiple agents
This is even more relevant when customers have to wait forever in-between agents. They expect this process to be quick and efficient, but having to waste even more time re-explaining the issue and repeating your information is irritating. The pain of getting transferred repeatedly with no resolution is severe enough to cause customers to go elsewhere with their business.
So what can you do?
Implement a system that allows the first agent to store temporary data in order for the next agent to be already up to speed on the issue. By entering in customer responses, the next agent will already have the data and information necessary to reach a resolution without having to hash out all the specifics with the customer again. 50% of customers state that agents never resolved their issues, which is like nails on a chalkboard to those in charge of contact centers. Additionally, you can implement more modern customer engagement strategies to meet evolving customer demands. These include the use of bots, intelligent automation, text, chat, and social media communication channels. These allow for customer to interact on their own terms and eliminates "hold time."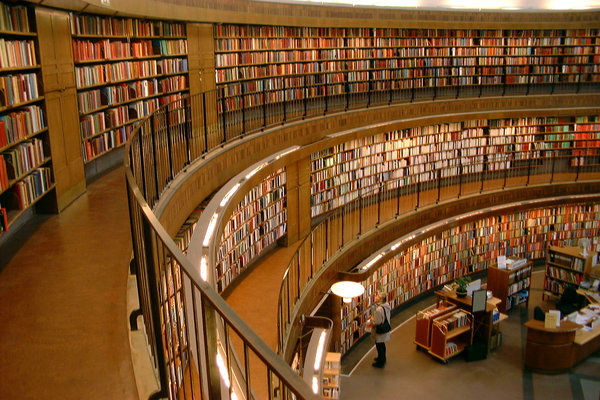 Dealing with inefficient or uniformed agents
Few things are more frustrating than spending a lot of time on a call and then hanging up with no resolution. What is the point of calling them if not for a resolution? Since 50% of people disconnect with no resolution, it is no wonder why customers will not do business with many companies again.
So what can you do?
Implement a system that makes data and information readily available for agents. If there is a question or issue that they are unsure of, they should be able to access a database with the relevant information to find an answer. The ultimate goal of any contact center solution should be to reduce customer and agent effort, so if you are seeing that is not that case, it may be time to re-evaluate you systems.
While all three of these scenarios are annoying in their own right, they often occur together and feed off of each other. After waiting on hold, you often have to continually repeat information to agents, which takes up even more time. The more inefficient an agent is, the more often you will be transferred and the longer you will be on hold. It is a vicious cycle, but if contact centers can even fix one of these issues, it will create a snowball effect and alleviate the strife in other areas. Luckily, there are plenty of resources and partners ready to help you transform how you engage, acquire, and support you customers this year.
Want to wow your customers with instant service and support? Start here..
Source: https://www.humach.com/blog/article/3-reasons-why-people-dislike-customer-service
Publish Date: February 9, 2017 5:00 AM
---
Are you ready for the shift? Artificial intelligence, machine learning, and natural language understanding are changing the nature of customer interactions. We've already seen technology implemented in customer engagement in the form of IVR, and now we are approaching the tipping point for automation. According to Forrester, within five years robots and so-called intelligent agents will eliminate many positions in customer service, among other industries, amounting to 6 percent of jobs. That might sounds alarming, but really, it's a positive indication of the direction the industry is headed.
Though some jobs may be eliminated, the customer sales and service experience will be improved overall as a result of automation. As I mentioned in a previous blog post, agent services and automation systems are not aligned in most company's customer engagement offerings based on how difficult it is to get through a call without having to repeat information. However, as technology continues to develop, this problem will disappear. Many of the same interactions that are being escalated to a human agent right now can be taken care of by intelligent automation. These automated smart agents (automated sales and service reps along the same lines of Cortana, Siri, and Alexa) will use machine learning and AI to build context around the instances in which customers reach out for sales and support; these systems will know customers' location, purchase history, and any reasons why they have reached out in the past. By using natural language understanding, smart agents will be able to respond intelligently to customer inquiries and requests without having to constantly ask for information to be repeated. This might seem like a utopian vision of the future, yet it is completely plausible and, according to Forrester and others, inevitable.
This does NOT mean that humans will be completely replaced, however. The nature of human roles in contact centers will change from the current wide range of responsibilities to more specialized tasks. The creativity of humans will be put to use on the more complex tasks, such as when smart agents are not able to resolve customer issues or for premium, high touch service for "platinum" customers. Humans are not going away any time soon, they're just moving.
What does this mean for your hiring process? Customer service positions will likely need a higher education level, more experience, and a wider range of skills, seeing as they will only be working on the most complicated interactions. Any human agent will, by nature of the job, be delivering high touch, white-glove service, requiring a higher level of agent quality. The simple interactions will be taken care of by automated smart agents, leaving the more complex interactions to skilled humans.
2021 is not that far away. It's time to start preparing now for the workforce of the next five years. Although eliminating 6% of human jobs may sound alarming, it's no cause for panic. Humans will need to adapt their skill sets to the changing nature of jobs. Humans will always be needed in customer engagement; it's why they are needed that will change.
So, are you ready for the automation domination? Start your preparations today.
Source: https://www.humach.com/blog/article/what-happens-to-humans-when-machines-take-over-the-workforce
Publish Date: September 29, 2016 5:00 AM
---
"Thank you for contacting customer service, can you hold please?"
It is a modern marvel that we still have this scenario occurring today. With our huge advances in technology, there are still so many that do not have an efficient way to transfer information from an IVR system to a live agent while on a phone call. More and more, customers are getting fed up with going through this dance every time they want to engage with the brands they love, and more and more customers are falling out of love with these brands and finding new ones with which to engage. These terrible experiences are all too common. Which begs the question: is the phone dead?
Let's face it: no one WANTS to talk to someone on the phone, with the exception of family or close friends. Now that other engagement options are becoming available, customers are flocking to them as they want instant gratification to be a main feature of the customer experience. Chat, e-mail, and social media are now the preferred contact channels, since they are much faster and require less personal interaction. The same reasons for the popularity of these three channels are also why SMS is rising in popularity, as customers, especially millennials, want to engage with companies with the touch of a button and on their terms.
This desire for instant resolution is what is killing the phone. The fact that so many IVR systems are not aligned with the contact center platforms are a big reason why. We've all experienced the effects of this. We've all talked to that robotic voice at the other end of the line, given it our account information, date of birth, mother's maiden name, only to be passed to an agent and forced to repeat that same information again. That simply cannot be the norm anymore. It's not just the speed of resolution that drives customers to other communication channels; chat, email, and text have paper trails to which agents and customer can refer to avoid the endless loop of repeated information. If voice is going to remain a viable option for customer engagement, companies must find ways to align their automation and their agents so that they share information.
The phone might be dying, but it can be saved. While smartphones may be many things, first and foremost they are phones. People will always have their smartphones with them, and until the day that they cease to be phones, the voice channel will still be a crucial customer engagement channel. It's up to companies and their partners to make that medium easier to use for agents and customers.
Source: https://www.humach.com/blog/article/is-the-phone-dead
Publish Date: August 25, 2016 5:00 AM
---
I'm always listening to music. At work, in the car, at the gym, right now, even. So, as you can imagine, I was intrigued when last week, the music streaming service Spotify rolled out another new playlist feature, called "Release Radar". This special playlist takes a selection of the newest releases from a user's favorite bands and compiles them in one convenient location. Spotify "takes stock of your entire listening history, then narrows the range of possible suggestions down to tracks that have been released in the last two to three weeks," to form a playlist specific to each user. This is a very similar methodology to determining how the tracks for Spotify's much lauded "Discover Weekly" playlists are selected, but the crucial difference is that "Discover Weekly" songs are picked based on a user's recent listening history, whereas "Release Radar" takes a big picture approach based on a user's entire listening history.
All of which is to say this: Spotify has shown all of us a glimpse of the future with this new playlist feature. How have they done this you might ask? Not just by offering a cool way to hear new music, but by making anticipation and personalization a key facet of their service.
The secret lies in the deep learning algorithms the music streaming giant uses to analyze data. These little bits of technology allow for Spotify to not only build a product that accurately anticipates each user's tastes, but is also deliverable on a large scale. It seems so simple: take what users are actually listening to, and make it easier for them to listen to more music like that. But "Release Radar" and "Discover Weekly" have been embraced so openly because they are so unique. Sure, companies like Netflix and Amazon have "Just For You" menus, but they are not nearly as personalized as Spotify's. This type of data driven approach must become the norm for all, as customers will slowly stop doing business with those companies that do not anticipate their needs.
Take contact centers as an example. Technology will be paramount in the industry, as it will better equip the human agents with the tools to provide excellent customer experiences if automation cannot resolve the issue. Customer feedback and user data must be the driving force behind customer service or those customers will go find someone else to do business with.
Over 1.7 billion people streamed their uniquely crafted "Discover Weekly" playlists in the first five months, and the numbers for "Release Radar" are likely to be much higher as the level of personalization is even more detailed. By using the vast amount of data they had collected on each subscriber's listening habits, Spotify has made the act of listening to music, already a very personal endeavor, even more personal and completely effortless. They have set the industry standard for curation, and businesses in other fields must take notice of the effectiveness of this strategy.
This is the template that we in the customer engagement industry must follow as well. We must be able to use data to make informed decisions to meet customer needs when they reach out to contact centers. We at Humach have done that with the Humach Connect button, which draws upon a customer's location, purchase history, call history, and other factors to help agents anticipate the needs of the customer before they even call, in addition to bypassing the telephony platform completely. Customers, including myself, will no longer settle for cookie cutter service interactions with companies. This time, it's personal.
It's time for you business to be proactive, not reactive. Make your move today.
Source: https://www.humach.com/blog/article/a-new-playlist-taught-me-a-valuable-cx-lesson
Publish Date: August 11, 2016 5:00 AM
---
Picking the right contact center platform can be a hassle. It's so difficult to tell which features are crucial to smooth operation, and which are just fluff. With so many buzzwords flying around, it can be so difficult to tell what any platform descriptions actually mean. Well, I'm here to tell you that your search is about to get a lot easier. There are two components of contact center platforms that are non-negotiable if you want to maximize your labor resources. Through all the pomp and circumstance of feature descriptions, you want to be sure that what you are looking at can support integration and is time-efficient.
The need for integration is probably the feature of contact center platforms that is most symptomatic of our current state of technology. We want all of our systems to work together, to communicate and share information. Much like we want our wearables to tell our phones how far we've walked today, we also want all of our software to share information. To do this, each program must be optimized for integration and developed specifically to be able to share data across all applications. In the contact center world, integrations are the key to success, as cooperative systems can provide valuable customer information to agents that can minimize wait time and address the customer's needs completely on the first call. Without integration capabilities, your agents could be left scrambling to find out exactly who is calling, why they are calling, and if they've talked to anyone else already. That's a waste of time and money, and will lead to frustration for you, your agents, and your customers.
While integration is crucial, there are countless ways it can appear in contact center platforms. Once you sift through all the jargon, you will probably come to realize that most platforms require a massive undertaking by a large IT team for initial integration, significant expense from an outside contractor, or will require an extremely long implementation period to get everything working together properly. Using the full capabilities of integration is made infinitely easier when using a platform that is built on open APIs that can easily communicate with any other software. Open APIs also allow for customization, so you can set up your user interface how you like it, choose which metrics are reported, and anything else you can imagine.
Ideally, you want a platform that was designed by those who have actually worked in contact centers and can offer solutions for the most common and frustrating problems. This will streamline operations, while also providing the features that are actually useful while eliminating the extra bits that seem cool but really don't serve much purpose. When a platform is designed by industry veterans, the focus is on getting the contact center to run at scale affordably, not packing the most features into one piece of software. To be a truly time-efficient platform, it needs to eliminate external IT involvement AND offer features that address your specific problems.
It may seem like these features are super obvious, but it is surprising how many platforms out there are more flash than function. When you find a focused platform, you'll find that your contact center operations can become your biggest asset. By making your agents' jobs easier, you've also made it easier for your customer to keep doing business with you.
Isn't it time you make life as easy as possible for you, your agents, and your customers? Start the journey here.
Source: https://www.humach.com/blog/article/how-to-make-your-contact-centers-more-efficient
Publish Date: July 21, 2016 5:00 AM
---
In an interview with Harvard Business Review, economists Andrew McAfee and Erik Brynjolfsson outlined their vision for the future of the labor market. They argued that the "Second Machine Age" is "going to produce greater prosperity than the engines of the First Machine Age did." The advances in technology and machine learning are going to compliment our abilities and boost productivity. Although technology is making huge strides, there are still a lot of key areas that machines won't work without humans. This means that no matter how advanced machines get in the next few years, they'll only be able to perform low skilled human jobs until they learn the human side of business.
At the heart of their ideas about humans + machines working in tandem, McAfee and Brynjolfsson believe that humans are still far superior than machines in three areas: creativity, emotion, and mobility. Which I couldn't agree with more. Until machines can come up with their own business ideas, pitch them in a way that really pulls at the heartstrings, and help customers face to face while truly empathizing with their needs, there will always be jobs for humans in business.
Yeah, thanks for the economics lesson, Kelly. But what does any of this have to do with Customer Engagement Centers?
Everything.
As McAfee and Brynjolfsson believe, technology amplifies our most valuable human skills, not replaces them. To get the most out of the human mind and out of technology, humans and machines must work together. Using machines to boost the reach and power of their creative abilities, emotional understanding, and flexibility, companies can better serve their customers and ensure that they feel the love. Customer Engagement Centers are the perfect place for these ideas to become reality. Customers don't want to feel like just another caller, so despite its usefulness, IVR still lacks the emotional qualities needed to make customers feel like they matter. That's where the human element comes in, as agents can provide the "experience", and half of customer experience is simply being courteous, understanding, and doing your utmost to use the information at your fingertips to provide an exceptional, share-worthy customer experience. Contact center platforms can now provide call history, account information, and demographical stats for any customer instantly, but without an agent to synthesize and use that information, this technology loses its value.
One line in the interview with McAfee and Brynjolfsson really stood out to me more than any other: "This [time period] is an opportunity for entrepreneurs to think of ways of using humans in new applications, combining them with technology. We call that racing with machines as opposed to racing against them." Because that's exactly what we're doing here at Humach. Using the combined forces of our creative agents and powerful technology, we're racing with machines to deliver the ultimate customer experience.
People with interpersonal and creative skills will always be needed to conceive ideas and assist people with their problems. As humans we crave connection and value fast, reliable service. That's why customer engagement is the perfect environment to test the capabilities of humans + machines. If done correctly, they can be the example that sets the stage for the peak of the Second Machine Age. An age where customers and companies both come out on top.
Want to be a catalyst for this movement? Let's get started.
Source: https://www.humach.com/blog/article/3-reason-why-machines-wont-steal-your-job
Publish Date: June 30, 2016 5:00 AM
---
Customer Experience is the phrase that everyone's talking about. Engaging with customers is no longer simply about offering your service; it's about giving the customer a favorable overall experience. It all seems so painfully obvious, yet in the business world it takes experts to continually publish tips and give seminars on how to provide a good customer experience. Shouldn't most of this just be common sense? Why is providing a good customer experience seemingly so difficult?
Part of the problem is the customer perception of contact centers. They view them as a last resort, the people you call when all other options have failed. Too often, customers are left stuck in a maze of faulty IVR, and when they finally reach an actual person, they have to repeat all of the information they've been growling into their phone through gritted teeth for the past hour. Instead of having their problems solved or placing an order, customers are instead treated to more problems or frustration.
Most individuals would rather spend hours doing anything else than reaching out to a contact center. Consumers are watching YouTube videos, reading forums, and even starting their own companies just to avoid dealing with customer service representatives. It's become a hassle that most consumers don't want to deal with; because no matter how strange and frustrating the work-arounds are, it still beats calling customer support. The worst part is, these perceptions aren't entirely unwarranted.
Things aren't just bad from the customer side; they're flawed from the corporate side as well. Contact centers are usually run on extremely complex systems, with bulky platforms that require teams of IT professionals to maintain. This complexity is a big part of what leads to such high attrition rates, as most agents cannot learn the intricacies of these complicated platforms, or don't want to. With turnover rates so high, and so many resources needed to maintain contact centers, most companies view these places as "expense centers," where money is essentially sent straight down the drain.
All of which is to say this: contact centers are broken. It's a hard reality, but it's true.
It doesn't have to stay that way, though. The tools needed to fix them are at your disposal. These mazes of sorrow can become THE place your customers flock to when they need service fast. These "expense centers" can easily become "profit centers" that provide a memorable customer experience, that will have them bragging to their friends about your company.
All you need to do is reverse your thinking.
Why make it hard to interact with your company. Let's make it easier for everyone.
Source: https://www.humach.com/blog/article/contact-centers-are-broken-but-they-dont-have-to-be
Publish Date: June 23, 2016 5:00 AM
---
It seems like they are everywhere these days.
Satya Nadella said they were the new apps. Mark Zuckerberg has made them a pillar of Facebook's future.
So just what are these smart machines?
Smart machines, or bots as they are commonly known, are apps that are designed to run tasks that you would usually do on your own. They can range from the bots that seem to follow you every day on Twitter or Instagram to, more recently, serving as the main point of contact for customer service.
Facebook's announcement that they were going to integrate bots for companies into their Messenger service seemed to be the big event that ushered bots into the mainstream, but really they've been doing what Zuckerberg is describing for quite some time.
Have you ever spoken to a robotic voice while trying to return those sandals you bought online that just doesn't fit? What about trying to check your account balance or pay a bill through your credit card company? Well, congratulations! You've already worked with the technology of the future!
The problem is, those two experiences are historically very frustrating ordeals. Oftentimes you hear of horror stories from "Bill in accounting" in the break room about how he called some company to return an item and ended up shouting "I WANT TO TALK TO A PERSON," at the phone for 40 minutes.
This doesn't have to be the case. What the most proactive of companies are doing is utilizing the best of both worlds: the fluid, empathetic minds of humans with the computational, almost infinite minds of machines to create a customer experience that is painless and effective. Artificial Intelligence has come along immensely over the last few years, and the Facebook and Microsoft announcements that position smart machines as the new apps seem to indicate that, eventually, machines can take care of everything, from buying flowers to getting you the news stories you'd like to see every day.
But right now, and probably in the future, the absence of the human touch makes anything outside of the most basic of requests nearly impossible.
Only when you maximize both sets of resources, truly tapping into the full power of both, can you give your customer exactly what they want. With humans and machines together, you can ensure that wait times are reduced, information is taken correctly the first time and stored securely, and, most importantly, that your customer will not hesitate to contact you again.
What are these smart machines? They are one half of a winning duo for your business.
Source: https://www.humach.com/blog/article/do-you-need-to-get-in-on-the-smart-machine-party
Publish Date: June 15, 2016 5:00 AM
---
If you provide data collection services for market research purposes through outbound calling, you know not all customer surveys are created equal. Some are more effective and more cost-efficient than others. Those who specialize in the execution and management of customer surveys in contact centers must use their experience to help clients make each survey as effective and productive as possible.
Here are five basic, yet important lessons I've learned during my 20-plus years of contact center operations.
1. Understand the survey length
Getting a grasp on the survey length is instrumental in determining the number of surveys you are likely to complete relative to the sample size your client suggests and the time frame given. This is something that might not have been checked closely, so your team will have to fully vet the project to ensure expectations are realistic. Time the survey yourself for all possible outcomes, especially if there are significant skip
patterns, or branching of questions. Then determine how many surveys can realistically be completed in the time allotted or how much additional time and expense will be required to reach the desired number.
2. Know how terminating questions affect incidence rate
Terminating questions within a survey screen out unqualified respondents and, as a result, affect the incidence rate, or the percentage of potential respondents that qualify for a study. If, in addition to data collection, you're responsible for purchasing the list to be called, be sure to share the terminating questions with your list providers so they can help buy a more targeted sample. That will help increase the number of qualified respondents while keeping the cost in line.
3. Ensure adequate sample size
Ensure the ratio of the sample size to the number of interviews needed is ample. As consumers become less and less likely to answer calls from unrecognizable phone numbers, the number of prospects needed to generate one interview has gradually climbed. In the good old days, a ratio of 15:1 worked for many consumer surveys, then it crept up to 20:1. Now, many studies require 30 prospective respondents for each one actually interviewed to meet the number of requested surveys, depending on the region.
4. Be aware of scope creep
If you work with ongoing studies—conducted monthly or annually—be aware of scope creep. Did the survey instrument change significantly over the past two years of the study? Have there been dramatic changes in the quality or quantity of the sample received? Over time, clients often add a question here and there. Before you know it, the average length of a survey has crept up 25%. Or a sharp increase in bad phone numbers (disconnects, wrong numbers, etc.) will also affect timeframes for completion and expense of the overall project. Constant evaluation of the data and benchmarking against historical data are crucial to achieving overall goals.
5. Identify the best times to call
It's also very important to constantly analyze your best performance hours and maximize those as much as possible. Depending on the type of survey, area you are contacting, etc., there will be certain hours to call that will yield the highest results.
Following these five basic guidelines will ensure your next data collection project stays on track and builds confidence in your ability to execute.
Source: https://www.humach.com/blog/article/5-ways-to-ensure-a-more-efficient-productive-customer-survey
Publish Date: February 25, 2016 5:00 AM
---
I admit it. I'm an IT guy who really doesn't like being on call. For many years I ran the IT function for a 24x7x365 call center, with agents all over the United States and in Europe. It was a tough job because, no matter the time, no matter the holiday, no matter what I was doing, I might get a call informing me that a technology failure was idling dozens—or even hundreds—of people and failing our customers.
These situations can wear on you because, as head technologist of a contact center, you know they will come and, when they do, there's little you can do if you're using a third-party platform. It means waiting for the vendor to go through its checklist, roll its trucks or escalate through levels of support until reaching someone who can resolve the issue—in the middle of the night or your own birthday celebration.
Fast forward several years and a few startups later, when I was offered the opportunity to develop new call center technology "in the cloud." As first, I wasn't too excited. I didn't want to go back to late-night calls. Then, I realized this was my chance to build something that might make those midnight outages go away.
A failure-resistant, scalable platform

So, how do you build a service that's resistant to failure and scalable? Part of the answer is understanding the difference between just moving your system to the cloud and the cloud architecture itself.
Moving a system to the cloud doesn't necessarily give you more power and functionality. Instead of using the all-too-common approach of merely copying an application to a third-party cloud platform, such as Amazon Web Services (AWS), we built things from the ground up to be as distributed—and as resilient—as possible.
What does it mean to build application services based on an underlying cloud architecture? Cloud computing has become an overused buzzword and doesn't always signify a 100% cloud-based platform. And running applications on a vendor's cloud platform doesn't necessarily translate to a true cloud service. It only means you are running your system on a cloud hosting service.
Optimizing for the cloud

To get the biggest bang for your buck, design your applications to take full advantage of operating in the cloud. Here are four key considerations for enabling a highly-optimized cloud platform:
Match tasks with instances to maximize performance. There are always tasks or services your system provides that, while important, are not urgent. Offload and distribute these tasks to instances not involved in the real-time customer interaction. This reduces the size and complexity of the software supporting the interaction, making it faster, more scalable and easier to test.
Plan for every instance to fail. If you don't want to be called on a Saturday night, make sure the system can resolve its own problems. That is, automate your system so it can start new instances and shut down old/failing ones without human intervention.
Configuration management and auto-provisioning of instances are vital. Warning signs that you need to address this issue include requests to "add a few packages" or "just modify a few configuration files" for things to work.
Not all data should be treated equally. There are many types, including configuration data that your customer needs to authenticate and use the system, data about prior transactions for analysis, and bulk data that rarely (if ever) will be used. All of it is important, but each has different requirements concerning scale, speed and storage cost. Have you ever used a system where running a report would cause your real time users to complain? This is a common indication that all data is being stored and treated the same.
Operating with a true cloud-based platform has lifted many constraints for contact centers, enabling them to scale quickly and cost efficiently to customer demand. Gone
are the days where adding servers, storage and bandwidth takes an act of Congress, complete with purchase orders, project plans and wait-time. In the cloud, systems can expand, contract and virtually "move" around as necessary. That's why we offer such a system at Humach, now 24x7x365 brings no fear.
In my next post, I'll explain how these principles apply specifically to contact center services.
Source: https://www.humach.com/blog/article/high-performance-cloud-platforms-4-ways-to-remove-the-training-wheels-and-o
Publish Date: February 11, 2016 5:00 AM
Page: 1 | 2