The Many Benefits of Email Tracking Software - Intelliverse - ContactCenterWorld.com Blog
In today's age of information, we are surrounded with useful data that we either didn't know existed or were simply unable to obtain. Information that could greatly benefit our businesses and accelerate overall sales. To aid with this, companies of all sizes are turning to a wide variety of sales acceleration software for data collection and analysis. One of the most helpful, and often times overlooked, applications is that of email tracking. Email tracking software is a truly invaluable resource that can be used in business to get a better understanding of how your emails are being used and received.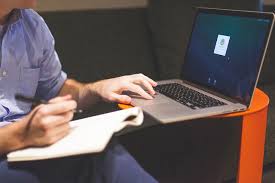 How it Works
One of the best things about email tracking software is that it can be used with existing email systems. It utilizes a fascinating process in which information is distributed and collected through in place systems with the addition of various bits of computer code. When a prospective customer receives an email, a tracking image is loaded, enabling the business to know when a message has been opened. Once the email is opened, any links or attachments clicked upon will also load another cookie. These cookies are collected and analyzed as well as any particular patterns that may arise. This analysis can then be used to develop a specialized, sales acceleration email campaign designed specifically for your business and its customers' buying behavior.
Benefits in Marketing and Sales
The information obtained through email tracking can be extremely useful for marketing and sales purposes. It gives direct insight into a prospective customer's particular areas of interest and at what point the prospect might be in the sales cycle. This affords a business the opportunities to determine how well its email messages are being received and to determine if the content could somehow be more effective.
Email tracking also allows for real-time notification of when, where, and how your emails are being opened. Not only this, but with certain email tracking software you are also able to see how many times an email was opened, how long it was opened for as well as if it was forwarded. This type of information can be very useful and can come in handy when it comes to making a sale. One study showed that a call to someone that just opened your email is 10x more likely to result in a live conversation.
Old Vs. New
As with most things, people and businesses tend to get comfortable with what works. This creates for a stable business system but it also creates stagnation and limits growth. New technology is being developed everyday that can change the way business is done and sales are made. The traditional form of emailing has its benefits but the system as a whole is being underutilized. New email tracking software takes full advantage of the current data that's available within email delivery. Email systems have drastically changed over the last 20 years. Companies are now leveraging email tracking technology to empower salespeople with critical insight so they can send email messages to potential buyers at the right time to get more responses and win more business.
Source: http://www.intelliverse.com/blog/2015/09/09/the-many-benefits-of-email-tracking-software/
Publish Date: January 11, 2016 5:00 AM
---
PREMIUM

HigherGround, Inc.
(VIEW OUR PAGE)

HigherGround develops data collection, information storage, and interaction analytics solutions that easily transform data into actionable intelligence, enabling operational optimization, enhanced per...

(view more)

PREMIUM

Avizent Ltd
(VIEW OUR PAGE)

Advanced AI technology and Natural Language Processing delivered to clients in the Cloud that harnesses both voice and digital conversations. The focus is on building an environment where intelligent ...

(view more)

PREMIUM

ConceptCall
(VIEW OUR PAGE)

Аутсорсинговый контакт-центр ConceptCall| КонцептКолл специализируется на исходящем и входящем телемаркетинге: мы предоставляем услуги по осуществлению холодных звонков и продажи по телефону, проводим...

(view more)
---

View more from
Intelliverse
Recent Blog Posts:
| | |
| --- | --- |
| What's your Sales Style? | September 20, 2016 5:00 AM |
| How to Motivate your Under-Performing Sales People | September 2, 2016 5:00 AM |
| How to Become an Expert in Your Industry (and close more sales) | August 24, 2016 5:00 AM |
| How to Simplify Your Sales Message | August 9, 2016 5:00 AM |
| How to Recognize Your Millennial Sales Team | August 3, 2016 5:00 AM |
| 5 Steps for Identifying Sales KPIs That Matter | July 28, 2016 5:00 AM |
| Follow Up Emails After Initial Contact [2 Templates] | July 26, 2016 5:00 AM |
| How to Gain Trust of a Prospect During Your First Contact | July 19, 2016 5:00 AM |
| You Should Reach Out to How Many People During The Sales Process? | July 7, 2016 5:00 AM |
| 5 KPIs Every Sales Team Should be Keeping Track Of | June 28, 2016 5:00 AM |