Jacada - ContactCenterWorld.com Blog Page 2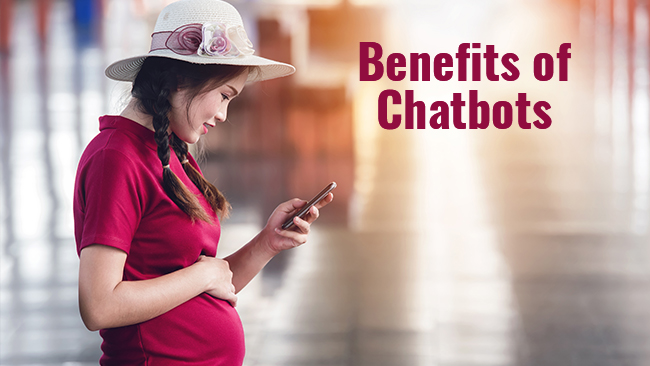 Join the chatbot revolution!
There are many benefits to implementing a chatbot within your contact center, most of which directly and positively impact on the end-customer.
The increasing prevalence of chatbots in the customer service space can be put down to the simple fact that they provide fast, easy and human-like customer service at first contact. There is no doubt that chatbots have the potential to significantly change both how customers interact with companies, and how organizations, in turn, interact with consumers.
While the standard view of a chatbot is one that operates as an interactive virtual agent, and is capable of assisting customers with simple inquiries, thanks to its chat-based interface, some solutions are able to handle more complex tasks too. A good example is Jacada's Intelligent Assistant, which is able to go far beyond a simple question-and-answer format. Thanks to a conversational type dialog with the customer, this chatbot is able to understand the intent and sentiment and translate this to actionable transactions.
Due to its ability to deliver on more complex interactions with consumers, the Intelligent Assistant is perfectly suited to deliver a number of vital benefits to the contact center. In this blog, we will look at four of the most important of these benefits.
A report by Forrester suggests that as many as 77% of US consumers believe that the most important part of customer service is for the organization to value the consumers' time. This is the first key benefit offered by the Intelligent Assistant – it can greatly reduce the time required to resolve customer issues, which obviously leads to happier customers.
Anyone who has some experience with calling a contact center will know that there is an inevitable hold time, before you are connected with an agent. This could easily take upwards of 10 minutes and leads to increased customer frustration. After all, if a company expects you to support them, you expect them equally to not waste your time. Thanks to chatbots, the frustrating days of waiting in a queue to speak to an agent are eliminated.
After all, chatbots never get tired, they never get angry, they never require breaks and they can simultaneously have conversations with thousands of people. No matter what time of the day it is or how many people are contacting you, every single one of them will be answered immediately.
In a similar vein, we live in a society where traditional operating hours are rapidly becoming a thing of the past. The permanently available nature of the Internet and the growing number of all day, every day operations run by many large retailers means that modern customers also don't wish to be hemmed in by standard opening and closing hours. When they want a problem resolved, or an answer to a question, they expect to be able to get it immediately – whatever the time of day or night.
Being robotic in nature, Virtual Assistant is available 24/7/365 and can quickly answer questions across multiple channels. This means that you can deliver the kind of service expected by modern consumers, without having to hire agents to work night shifts, because Jacada's Intelligent Assistant provides natural, human-like assistance, without the need for the presence of a trained customer service agent.
A third benefit of this chatbot is that it is able to personalize the customer experience, thanks to its ability to collect and analyze data from a wide range of sources, including previous support interactions. This allows them to deliver a more personalized experience, because it means customers don't have to repeat themselves multiple times to different agents every time they contact an organization.
Moreover, there is clearly a growing demand from the customer side for a more personal experience across all channels and at all times. To keep up with the growth of these channels, one can leverage a chatbot to meet the rising volume of support requests. And because it utilizes natural language processing technology, the chatbot can actually understand what the customer is asking, enabling it to provide personalized, on-demand service around the clock. Perhaps best of all, the chatbot is even able to authenticate the customer, without human intervention, making life that much easier for the client.
Finally, the Virtual Assistant is a great tool for promoting brand loyalty. For one thing, by automating many basic customer service functions, it is helping to transform the role of human agents, allowing them to focus their attention on the more complex cases, thereby providing better and warmer service to their customers.
More pertinently, Jacada's Virtual Assistant is also capable of automating outbound, proactive communication with consumers, meaning that it can automatically contact the customer to follow up on a previous call they may have made, to check in and assess their satisfaction with the result, or to find out how happy they are with a product or service they have purchased. It can even be used to wish individual clients on their birthday. These small touches inevitably boost customer satisfaction.
In today's world, an increasing number of people are more comfortable with the chat format than they are with making a phone call, which means we can expect the demand for chatbots to grow significantly. It is probably no exaggeration to suggest that there is a chatbot revolution coming, so to be successful in the future, businesses will have to embrace this new technology. And when it comes to implementing a chatbot, there's no better option than Jacada's Intelligent Assistant to help you to join the revolution.
Source: http://www.jacada.com/blog/benefits-of-chatbots
Publish Date: September 5, 2017 5:00 AM
---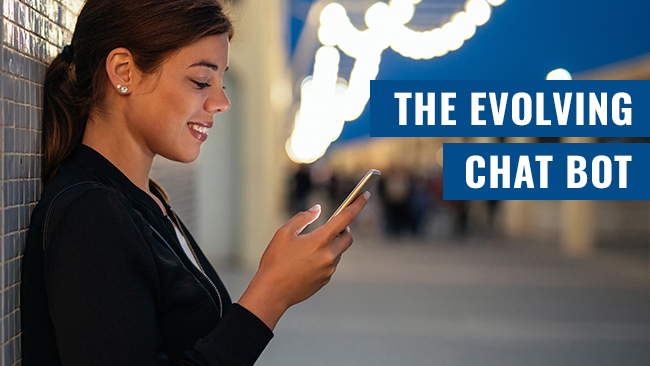 Introduction
Chat bot technology is being driven at a revolutionary pace. Yesterday's chat bot provider is already obsolete, and today's chat bot provider faces a juggernaut of competition the likes of which the technology world has never seen. Chatbot platforms are rapidly becoming commoditized as there are so many players with little to no differentiation. The next generation of chat bots will belong to the "Big Six" – Google, Amazon, Facebook, Microsoft, Apple and IBM.
Chat Bot Generations – where is your provider?
The maturity of chat bot providers can be gauged according to the following scale: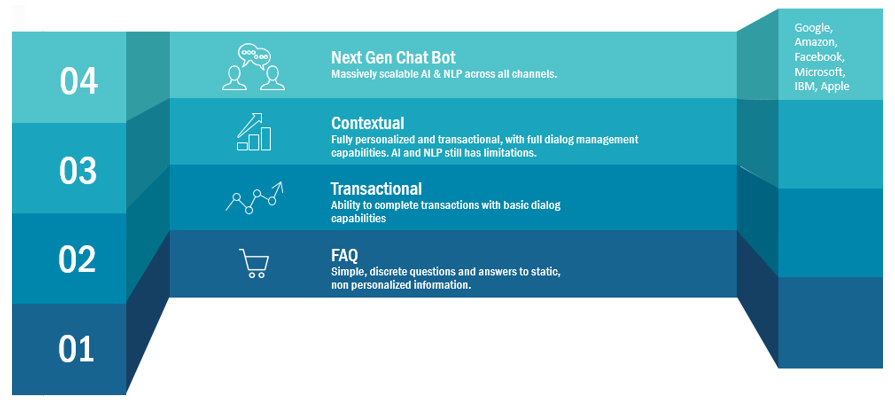 Figure 1 - Chat Bot Maturity
Generation 1 chat bots are largely glorified FAQ's. They are able to take rudimentary questions from users and return static data. NLP capabilities are severely limited and in reality are more of a keyword scan. They have limited effectiveness but have the advantage of being extremely inexpensive to implement.
Generation 2 chat bots offered massive improvements over their predecessors. First, we saw the advent of true NLP such that a user's intent could be better understood. Moreover, these chat bots could do more than just display information – they offered limited transactional capabilities thanks to improved dialog management. Dialog management allowed multiple questions to be tied into a continuous conversation where each subsequent question could be in context to previously answered questions.
Generation 3 chat bots was a natural evolution that improved all the core capabilities over generation 2. The AI and NLP technology developed significantly with the ability to understand nuances and semantics. Bots also started supporting multi-media to provide more sophisticated user interaction. Conversations became personalized and companies finally started to realize some promised benefits such as reduced call volume.
Generation 4 is where the world now sits as 2018 nears. The "big 6" combined are investing billions into AI research, which includes improvements to NLP, machine learning, dialog management and more. These chat bots will also be deployed across all channels and aim to become a ubiquitous part of our lives. The technology advancement in this generation is of such a pace and of such complexity that no other chat provider will be able to compete in this generation. Look for tremendous advancements from these vendors through 2018.
Voice First Browsing
In a piece entitled "Gartner predicts a virtual world of exponential change", they make the claim that by 2020, 30% of web browsing sessions will be done without a screen. They go on to state that companies like Apple, Google and Amazon are "turning 'voice first' interactions into ubiquitous experiences".1
This in part is what limits the playing field to the "Generation 4" maturity model above – only those chat bots that are truly multi-channel with the inclusion of voice will be able to reach this classification.
The future Chat Bot will be an Ecosystem
The sheer technological advancement coupled with the demanding requirements dictates that implementation of a fourth generation chat bot will be an assembly of best-of-breed components. No single vendor will have the capacity or appetite to deliver and end-to-end enterprise ready chat bot.
The vendors identified as fourth gen chat bot vendors will be leading the ecosystems. The core chat bot technology will be theirs. However, other vendors will opt-in to the ecosystem and provide significant value-add in being able to deliver an end-solution. These ecosystems will be so dominant that even existing 2nd or 3rd generation chat bot providers may end up breaking into their parts to play in the ecosystem in a bid to remain viable.
So what will make up the chat bot ecosystem?
Deploying a fourth generation chatbot into a complex enterprise is not without its challenges. While the sophisticated AI and NLP is sufficiently "black boxed", there is still a tremendous amount of work that needs to be done around dialog management and integrating the various assets found in the enterprise.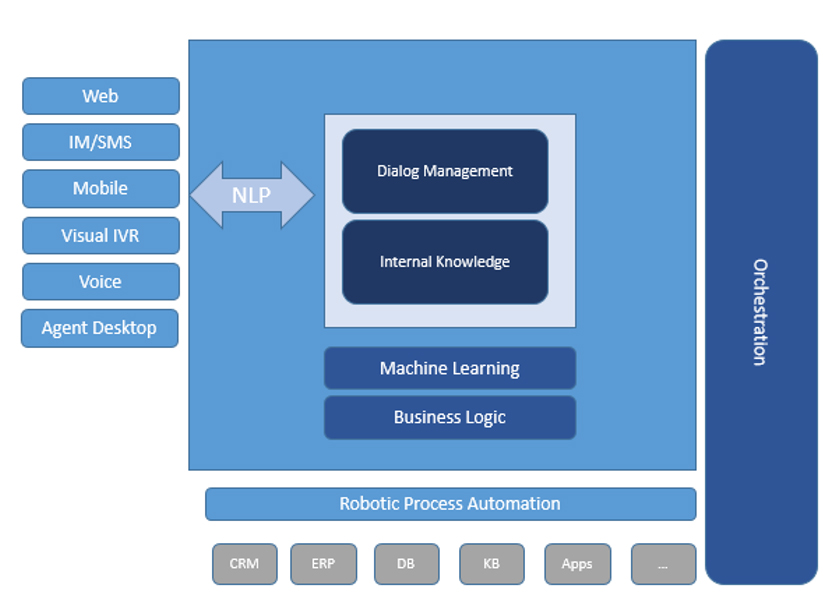 Figure 2 - Conceptual chat bot architecture
Figure 2 shows a conceptual abstract chat bot architecture in an enterprise. Integrating to all the external systems, customized business logic, heavy services orchestration and dialog management all add up to a significant code investment.
In fact, none of the Generation 4 chatbot providers currently provide any mechanism to seamlessly integrate these components. The result is extensive coding to combine the elements, which is time consuming expensive and difficult to maintain……and relies on an already overburdened IT Services Roadmap.
The primary areas that the ecosystem can provide to aid in the implementation of a fourth generation chatbot are:
Orchestration and Business Logic – A customer interaction should be transactional, and these transactions will typically span multiple systems in an enterprise. For example, it may need to pull information from a knowledgebase, update a billing system, retrieve previous interaction history from a context store, and more. All of these inner workings need to be orchestrated in a visual, no-coding paradigm to ensure changes can be made quickly, all with a low total cost of ownership.
Dialog Management – Consumers today expect both "linear and lateral" conversations – Having a framework to aid in managing dialog only improves the capabilities already provided by the fourth generation providers. This allows consumers to have a dialog with the chat bot instead of a series of questions and answers.
Access to Transactions – Despite the sophistication in the AI layer, even fourth generation chat bots are only going to be as good as their access to underlying data and transactions. Data for which access is often restricted, and for transactions that often don't exist. To truly remove the human element and be entirely transactional, it will be necessary to introduce Robotic Process Automation to surface transactions. The coupling of fourth generation chat bot technology with robotic process automation finally starts to deliver on the promised value of chat bots.
So what's an organization to do?
Given this strong convergence of technology with a limited number of fourth generation chatbot vendors, organizations may rightfully be confused as to what implementation strategy they should use. Answering that question in part depends on where you are in your chat bot journey.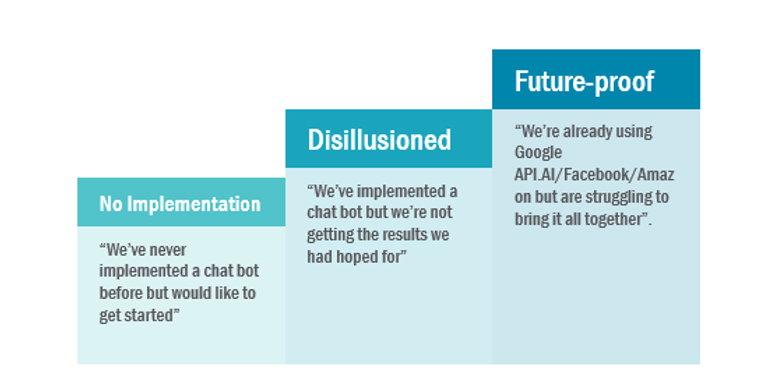 Figure 3 - Chat bot implementation journey
"We've never implemented a chat bot before but would like to get started"
This may be one of the times you're being rewarded for not being an early adopter! If you're now in the consideration phase of chat bot implementation, it is a critical moment to step back and reassess your approach. If your chat bot vendor is not one of the identified fourth generation chat bot vendors, you may be limiting yourself right out of the gate. You would be strongly encouraged to reassess your bot engagement strategy.
"We've implemented a chat bot but we're not getting the results we had hoped for"
This is a refrain that is unfortunately becoming all too familiar. While organizations saw some initially encouraging results, as customer inquiries become more complex, the chabots became less and less useful. Whether this is due to limitations in the NLP, a lack of machine learning, a lack of dialog management or the inability to be full transactional, the limitations of current chatbots are quickly becoming evident. Organizations falling into this category should start planning to move to a fourth generation chatbot provider in order to future-proof their virtual customer assistant platform.
"We're already using Google API.AI/Facebook/Amazon but are struggling to bring it all together".
Congratulations on using a fourth generation chat bot provider. You've made the right decision and you are on a future-proof platform. However, we understand the challenges you face in implementing this in the enterprise and tying together all the various components. At Jacada, we provide the first graphical drag-and-drop chat bot design environment that brings together the sophistication of the fourth generation AI technology, coupled with dialog management and transactional capabilities – all in a code-free environment. This allows for the rapid assembly of fourth generation chat bots by selecting the best components in the ecosystem and seamlessly bringing them together.
Conclusion
Fourth generation chat bots are going to be cross channel industry leading AI engines, coupled with an ecosystem of supplemental technologies.
At Jacada we help organizations in developing their chat bot roadmap, and we provide a unique "bot framework" to assist in fourth generation chat bot implementation.
This bot framework includes the ability to create sophisticated dialog management, centralize all the orchestration between the components, and use robotic process automation to surface more transactions and remove the human element. All through a visual code-free environment.
For more information, visit www.jacada.com
[About the author]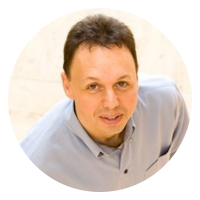 As Chief Marketing Officer, Chris' responsibilities at Jacada include global Go-To-Market strategy, corporate positioning, and marketing strategy and campaigns. Chris has over 20 years of experience in product management, marketing and software development having held several senior leadership positions. Before joining Jacada, Chris founded a successful software consulting company providing large scale software systems to Fortune 500 companies. Outside of work, Chris enjoys app development, automated trading algorithms and provides pro-bono legal services. Chris holds a BS Computer Science and a JD, and is admitted to practice in the State Bar of California
1 - http://www.gartner.com/smarterwithgartner/gartner-predicts-a-virtual-world-of-exponential-change/
Source: http://www.jacada.com/blog/the-evolving-chat-bot
Publish Date: September 1, 2017 5:00 AM
---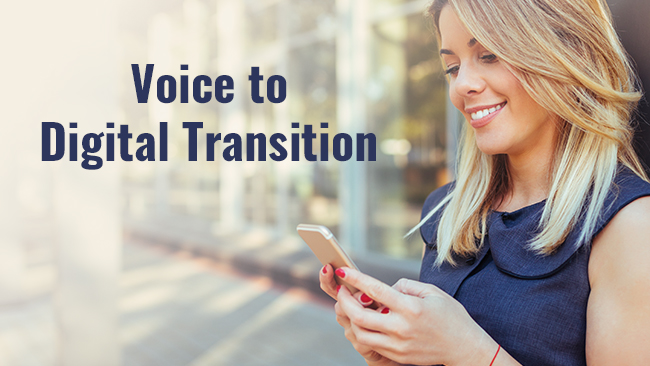 How digital can enhance traditional voice communication
While an increasing number of customers are moving to digital channels, voice remains extremely popular. Combining digital with voice could thus give your center a competitive advantage.
Contact centers today have clearly incorporated digital channels into their customer engagement model, and this transformation has created a growing need for an integrated experience in the omnichannel environment.
With customers today becoming increasingly tech-savvy, these digital channels are not only proliferating, they are having an impact on every aspect of communication, with an increasing number of customers only resorting to the telephone when all other options have failed to resolve their query.
Voice, however, still remains a popular channel, albeit one that is particularly expensive for the contact center. For this reason, the benefits of bringing digital resources to a voice call, or transitioning or merging a call with a digital interaction when a customer phones a contact center are enormous.
Self-service channels have already largely stripped the simple interactions – like tracking the delivery of a package or requesting an account balance – from agents. Automating these issues within the contact center has meant that only the tougher ones are left for human agents to handle.
This, of course, means that the calls that do end up in the contact center are more complex and contentious, which in all likelihood will mean longer average call durations. Since on the customer's side, the telephone is inevitably the means of last resort - indicating that they are probably fairly irritated by the time they call in – while it is the most expensive and complex interaction for the contact center, some way of making this interaction run as smoothly as possible is clearly required.
Which leads us to the benefits that can be gained by adding other channels into the voice mix, channels that not only make life easier for the agent, but ensure that the customer completes the call in a positive and happy frame of mind.
For one thing, Intelligent Virtual Assistants are today capable of intelligent, human-like dialogue with consumers. Chatbots like this have access to a rich set of features, including the ability to understand complex inquiries, ask clarifying questions and personalize responses. Moreover, these solutions are able to capture, analyze and aggregate each conversation to deliver real time insights.
They can also learn from past and current live agent interactions, as well as other engagements happening in the digital channels, in order to constantly optimize their behavior and improve the accuracy of their responses. While such a solution would likely entail digitally pivoting the caller over to the chatbot, rather than using the virtual assistant in conjunction with the live agent, an effective chatbot would offer a useful customer service outlet in certain instances.
Another digital tool that holds plenty of potential is that of an online chat system, which can offer customers immediate access to help, rather than having to wait for lengthy periods in the phone queue. Wait times for these chats are considerably shorter and customers are also able to multi-task while waiting.
Furthermore, agents immediately have access to each customer's browsing history, shortcuts, co-browsing features, and many other helpful tools. This knowledge will enable the agents to deliver better, more relevant support to clients, at a cost per interaction that is lower than most alternative methods, like phone or email support.
From the contact center's point of view, online chat offers quicker response times, which means that the agents spend less time on an interaction, thereby enabling them to handle more queries in the same period. In addition, the agents are also able to support multiple customers simultaneously, making it far less costly than the telephone.
One of the best technologies to combine with the telephone is that of co-browsing, which is particularly useful in instances where customers need help resolving an issue. This tool enables an agent to see and interact with the consumer's computer, smartphone or tablet screen. Therefore, throughout the conversation, both parties are always on the same page and the agent can more easily talk them through what needs to be done. Alternatively the client can hand over control of their screen to the agent, who can run through the process remotely, while they watch.
Co-browsing technology really lends itself to first contact resolution, because screen sharing immediately provides the agent with context and an overview of the issue that the customer has. This means their time is optimized, as they don't need the customer to undertake an in-depth explanation of what is wrong. Rather, they are able to see the problem for themselves and can begin resolving it straight away.
Customers also appreciate the hands-on nature of co-browsing, as well as the resolution speed it generally offers – but more than that, it improves their experience by effectively offering them a form of training that will empower them to solve a similar problem in the future by themselves. It also allows the contact center to gather a vast amount of useful information about the customer, which can be utilized further down the line to further personalize the service offered to them.
Yet another technology that is coming into its own and offers great benefits to both agents and customers is that of video. This can help in multiple ways - not only is it useful as a way of facilitating face-to-face chats between agents and customers, it can also be utilized as a means of visual instruction for self-service troubleshooting.
For the latter, videos can be used to help bring your brand to life through a series of simple 'How To' videos, or by showcasing the advantages of a particular solution – something where a picture is not only worth a thousand words, but can get the message across much more easily, in a quick and simple manner.
On the other hand, making use of video in respect of live support enables your agents to deliver a face-to-face interaction that is more personable than a voice-only contact can ever hope to be. And customers that find their problem resolved rapidly, by an agent whose face they are able to see – which makes them that much more human to the customer – will inevitably conclude the transaction with an enhanced sense of satisfaction.
Moreover, considering the proliferation of smart phones today, video calling may even be more cost-effective from a customer perspective. It is definitely a great way to show off products or services that the consumer can't experience for themselves, and an equally enjoyable way for them to have any queries they may have about such products or services answered.
There can be no doubt that digital transformation is changing the way in which contact centers operate. As we move forward, the ability to either link additional newer technologies to the traditional telephone – such as through the video calling mentioned above – or by pivoting callers to a technology that can solve their problem more quickly and effectively is a very clear means of improving customer service, enhancing customer loyalty and at the same time making life a little bit easier for your agents.
Source: http://www.jacada.com/blog/voice-to-digital-transition
Publish Date: September 1, 2017 5:00 AM
---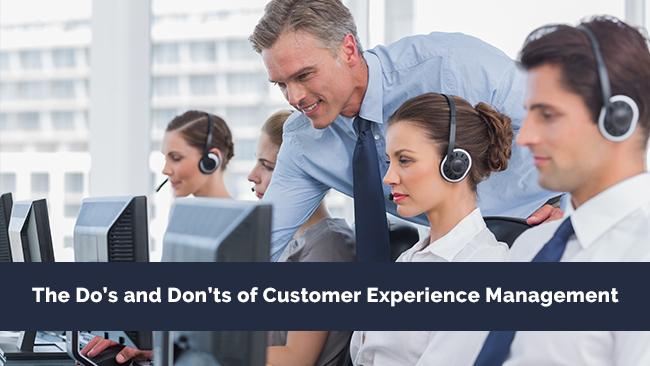 The customer experience manager is key to delivering the kind of service offering that can truly differentiate an organization. Here are some of the most important things that a CEM should (and should not) do.
In our previous blog, we spoke about the importance of having a customer experience manager (CEM), what this job entails and the kind of challenges such a person would face. We follow that up today with a look at some of the key "do's and don'ts" that accompany taking on the role of a CEM. Naturally, while the points outlined below are areas of focus for the CEM, it goes without saying that part of the CEM job description is to ensure that all employees who work under them also make sure that the do's are done, and the don'ts are avoided.
DO:
Be proactive. This means focusing on proactive customer engagement, particularly as it relates to social media. An unhappy customer that turns to social media will have a much larger audience than one that simply shares such an experience verbally. This means monitoring the various social platforms closely and listening to conversations that are being had by both customers and competitors, in order to get ahead of bad experiences before they occur. This will create a form of predictive customer service, and should ensure that even customers who have a problem with the organization come out of the experience feeling positive.
DON'T:
Underestimate the customers' inexperience. One thing you must never do is underestimate the inexperience of your company's customers, even though it is expected that modern consumers are more sophisticated and technologically savvy. Despite consumers' increased skills, the CEM still needs to make the process of contacting the customer service center as easy as possible. This means ensuring that the customer service center utilizes as many channels as possible, so that however the customer chooses to contact the business, they are able to do so with ease. Making sure that your customers have easy access to support is, after all, a key part of the CEM job description.
DO:
Respect your customers. Respect is critical if you hope to build long term relationships with them. You want to make your customers feel both important and valued by the business, which means making sure each and every customer receives the proper attention from someone who has a polite and friendly attitude. Demonstrating that you really care should not only leave customers feeling more fulfilled, but should also lead to both increased loyalty and brand advocacy.
DON'T:
Be indifferent. Indifference is the arch-enemy of good customer service, as it is a clear indication that your enterprise no longer cares. While there are many reasons why agents – or even the CEM themselves – may have an 'off' period where such indifference creeps in, it is critical to nip such attitudes in the bud. Ultimately, it is the job of the CEM – and by extension, the agents who serve under them - to take on the customer's burden and make any problem they may face your problem instead.
DO:
Be honest. This entails being fair when it comes to issues like pricing, additional fees and other types of extra charges. It also encompasses establishing transparent return and refund policies and means focusing on delivering timeously and responding or following up when you say you will. In effect, this means always doing what you promised. After all, nothing destroys trust faster than broken promises.
DON'T:
Ignore customer feedback. As a CEM, it is vital that you always listen to your customers. If a consumer has made the effort to share an opinion about their experience with you, keep an open mind about it, as any suggestions or feedback will prove useful in improving your company's service. More crucially, make them aware that you are taking their feedback into consideration, as this will let them know that you care about what they think and expect of you.
DO:
Put yourself in the customers' shoes. One of the best ways to understand the customer, and thus serve them better, is by putting yourself in their place, before addressing their request. It is always important to understand the feelings of frustration experienced when something goes wrong and – more pointedly – how irritating unsatisfactory customer service can be. Understanding how the customer feels and what your service department looks like from their perspective is critical to getting your customer service approach right.
DON'T:
Treat customers as mere transactions. Nobody likes to feel like they are no more than a number to a large corporation, especially when that number is usually delineated in dollars. While the money side of the equation is obviously important to the business, you want to put the customers' well-being front and center. If you do this, you will be well-positioned to build strong and long-lasting relationships. And such relationships inevitably lead to greater customer spend anyway.
DO:
Remember to express gratitude. Thanking your customer for their feedback, or their loyalty, or a myriad of other things will make them feel appreciated by your brand and will make even a less-than-stellar customer experience feel good. Saying 'thank you' to those who support your business takes little effort, and the rewards tend to be exemplary.
DON'T:
Be afraid of complaints. However good your service is, there are going to be occasions where there is a service failure - after all, it is impossible to satisfy all of the customers all of the time. Although this means that complaints are inevitable, it doesn't mean you should fear them. Look at a complaint as an opportunity to find and fix a problem. Every complaint is directing your attention to an area that needs improvement. Therefore, every complaint should serve as the foundation of an even better customer service.
DO:
Ensure employee engagement is maximized. Remember that the more engaged your employees are, and the more they are privy to the company's customer service goals, the more likely they will be to deliver a truly exceptional customer experience. Getting employee buy-in to your customer service goals will mean they are more empowered to solve problems, and thus provide customers with the kind of service that ends positively for everyone.
In the modern world, phrases like 'the customer is king' have become seen as little more than a cliché, but that doesn't stop them from being true. A good customer experience manager, one that focuses on the above do's and don'ts, should be able to build a customer service department that turns this phrase from a mere cliché into a truism instead.
[About the author]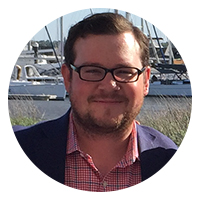 Kevin is an advocate for effortless customer experiences and quick customer resolutions. He is driven to help Telcos & Retailers as they deal with the need to change digital habits and increase utilization of their assets. He has a background in marketing, public relations and advertising and has a firm belief in the mission of Jacada. He is an Atlanta native and Georgia State University graduate who loves competition and is passionate about his family, his work and his dog Peaches.
Source: http://www.jacada.com/blog/the-do-s-and-don-ts-of-customer-experience-management
Publish Date: August 30, 2017 5:00 AM
---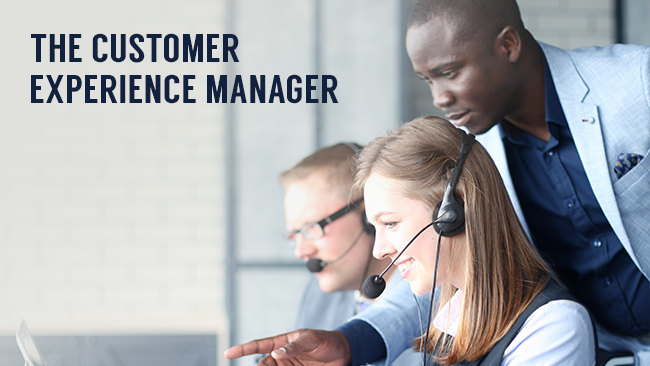 Who wants to be a customer experience manager?
A relatively new job title in the customer service space, customer experience manager is more than just a fancy title – it is the glue that holds the customer service center together.
Customer experience management is top of mind for a range of industries today, as customer experience is now viewed as a key differentiator for businesses in a world where competition is greater than ever before and price differentiation is no longer enough.
To successfully deliver this, companies need to hire a customer experience manager (CEM) to ensure that the customer journey, across all touch-points, is pleasant and efficient. Success at this should, in all likelihood, result in higher customer satisfaction, improved cross- and up-sell opportunities and an increase in both loyalty and referral rates.
So, just what is involved in such a job? What is expected of the CEM, what are the main responsibilities of such a role and what are the key challenges facing someone in this position?
First and foremost, the CEM is expected to ensure that the customer service department operates efficiently and effectively, in order to optimize the interaction between an organization and its clients. To achieve this, CEMs need to take responsibility for creating and implementing strategies designed to boost both the customer relationship and the end-user's satisfaction.
Such strategies should focus on ensuring that clients are able to reach out to the business via the channel of their choice, as well as making sure that the company can also communicate with the client in a similar manner. A key part of the job is guiding contact center agents towards ensuring that their interactions with customers always reflect the enterprise in a positive light, and to guarantee rapid responses to any and all inquiries and questions.
It is important for CEMs to oversee proper training for agents, to ensure an effective workforce and to analyze and interpret customer interactions, in order to be able to correctly identify current and future requirements, as this is vital information when it comes to optimizing the customer experience moving forward.
Furthermore, the CEM has to liaise with other business units within the organization – such as marketing, sales and advertising – in order to obtain a complete picture of customer feedback, thereby positioning themselves and their company in such a way as to be able to develop programs that will improve the customer experience not only in the contact center, but across the entire organization.
Another aspect of the role is to monitor the activities of customer service staff, in order to ensure they comply with agreed upon standards of courtesy and professionalism, and also to provide regular feedback to agents in order to keep these employees apprised of the situation. This means chiding them when things are not up to standard and praising them when they go above and beyond the call of duty.
Finally, when things go wrong, as they inevitably sometimes do, it is the CEM's role to follow up with the customer, as the act of having a senior person reach out will demonstrate to the client that even though there may have been a problem, the company clearly values their business and is actively seeking ways to improve the situation in the future.
So what are some of the biggest challenges facing the CEM as they go about implementing their job description and improving the customer experience?
Perhaps the biggest challenge facing the CEM is the need to create a customer-first culture. Too often, much of what is done – in any business unit, not just the contact center - is biased toward doing things the way that is best for the company, rather than what is best for the customer. Furthermore, if the experience is to be a good one throughout the customer's journey, cross-departmental support will be required from areas such as marketing, IT, sales and finance.
The CEM, therefore, needs to focus on instructing a sustained customer-centric mindset across the enterprise. This means getting everyone on board with a customer-centric strategy, starting with the C-Suite.
The second major challenge lies in getting the right team in place. Implementing a diverse program like customer experience will require an experienced team to manage it. This goes beyond merely having skilled, empathetic agents in place and entails building a team that encompasses implementation experts, research analysts and BI specialists.
In addition, there needs to be scalability built into any team created, as a large team may be required at the start of such a program, but as it evolves, fewer staff may be needed and the CEM will have to justify the ROI in the team they have put in place.
Speaking of ROI, it is not enough to simply demonstrate that customer satisfaction has increased as a justification for any money spent. Today, it is imperative for the CEM to be able to show exactly how customer experience efforts are impacting on key business KPIs, like customer retention.
Improved customer retention and increased sales are often perceived as the primary benefits related to investing in customer experience and improvements in these need to be demonstrated if the CEM hopes to continue receiving investment in their customer experience program.
Communication is also a challenge that needs to be overcome. Having a strong and experienced, customer experience team, is only valuable to the organization if these employees are provided with a purpose, rather than simply being given tasks to complete. In other words, the CEM needs to communicate to staff what they are working towards, rather than just telling them what they are working on. It is equally critical to communicate to them that they can use their own initiative in dealing with customer issues – employees who are there only to escalate requests are not serving the bigger customer experience picture.
Finally, a major challenge that CEMs need to overcome is the breaking down of, or at the very least communicating across, the various company silos. Customer-centricity tends to be hampered the most when there is a lack of cooperation created by a siloed approach. Too often, individual departments or business units have their own approach to how they treat customers, and if each one is even slightly different, it can ruin the customer journey. It is the CEM's job to foster better collaboration across business units, in order to improve the total customer experience.
It is clear that the customer experience manager is not just someone running another support operation for the enterprise – instead, CEM is a vital role in a critical business department, and is a role that is key in shaping a company's brand image and is vital to improving customer loyalty.
Every interaction with your organization's customers is a chance for your people to excite them and make them more loyal to your business. Crafting a thoroughly enjoyable customer journey will not only create clients who stick with you in the long-term, but should also lead to these customers recommending your company to more people – and the CEM is the key to ensuring that this happens.
Source: http://www.jacada.com/blog/the-customer-experience-manager
Publish Date: August 29, 2017 5:00 AM
---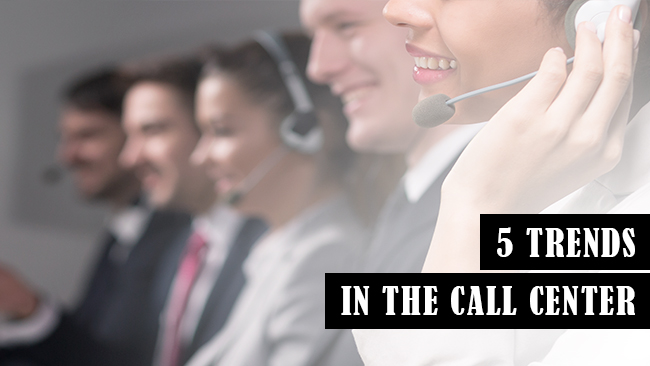 5 Technological Trends in the Call Center
What are the new technologies being deployed in the contact centers? Several key trends are currently dominating the landscape, and have already started to infiltrate the industry even well before this year.
Through advancements in technology, interactions have become easier, friendlier and more cost effective. To help you stay on target for 2017, we've identified 5 of the most influential trends affecting the future of call centers:
1. Cloud Contact Centers
Cloud contact centers offer huge boosts in call center efficiency, with 24/7 support, along with increased data security, flexibility, and adaptability, particularly any platform needs to be able to to be integrated cloud CRM platforms such as Salesforce, Zendesk, SAP, and even Facebook. Integrating with cloud CRM makes the cloud contact centers a real benefit for businesses who want to promote team communications and collaboration. It's no surprise then that the cloud contact center industry is set to take a serious jump forward within the next five years. In fact, according to research just released from Markets and Markets, the cloud contact center industry is projected to increase nearly threefold – from $5.43B to $15.67B between now and 2021. Meanwhile, Gartner recently predicted that more than $1 trillion in IT spending would be directly or indirectly affected by the shift to cloud during the next five years.
2. Big Data Analytics
The trend toward big data analytics is changing how call centers communicate with customers. Even smaller businesses have massive amounts of data and are taking advantage of sophisticated analytics to turn data, such as chats, call and screen recordings, SMS messages and more, into valuable insights into customer behavior and preferences. The analysis of the Big Data provides feedback that is used to deliver a more personalized customer service. Clients who receive high-quality personalized call center service increase their purchases and prove their loyalty. Furthermore, by leveraging big data analytics, brands can identify customer pain and passion points more efficiently. Big Data analytics even help companies anticipate the client's needs in advance and quickly resolve the customer interaction. In the coming year, as companies continue implementing more unified communications platforms and strategies, look for more advancements in analytics to leverage customer data from CRM to create more tailored experiences.
3. Chatbots
A trend that is growing fast today is the use of Artificial Intelligence that is based on using big data. Call center operations, as more and more businesses are using artificial intelligence applications to help harness big data and make call center experiences for customers and agents streamlined. First, companies collect a vast amount of customer data that AI systems translate into machine learning that becomes smarter and smarter about the clients and their issues. The process of collecting data analyzing it and adding more data and analyzing it again allows the machines to give the correct answers over time. As customers today expect to receive instant service across all channels at all times, intelligent virtual personal assistants can provide fast, cost-effective and human-like customer service for almost any interface, like voice response or mobile apps, SMS, the web, and instant messaging. Since there is a large growth of these channels, companies are adopting Chatbots that meet the rising volume of online support requests and even with quicker response times.
4. Omni-Channel Communications (in a Multi-Channel World)
As call centers expand their multichannel offerings, creating an "Omni-channel" experience is crucial. A good Omni-channel experience means that the company has to connect all the applications so they can to seamlessly work together. A customer that started purchasing and item on their smartphone needs to be able to continue the order on their desktop. When the customer has a question to ask about the order on the phone, the agent (either chatbot or human) needs to be able to see the shopping cart that was last updated, etc.. Otherwise, customers will drop off the order and forget about it all together. Customers expect the process to be unified., Surprisingly, though, only 36% of contact centers can track a customer journey that spans multiple channels, and only 17% can locate problem hotspots that impact the customer experience. This is a major issue for many contact centers, as customer expectations for Omni-channel support and execution are only increasing. One thing is for certain, the move towards Omni-channel is already happening, and its implementation is one every company needs to take very seriously.
5. Mobile Customer Support
According to a BI Intelligence report, mobile commerce will make up 45% of total e-commerce, equaling $284 billion in sales by 2020. Customers are purchasing more and more products and services from their Smartphone, so they also expect to be able to receive customer service on their Smartphone at the same time. In fact, a report on mobile CX found 63% of consumers use mobile devices a few times a month or more to search online for customer and product support.
We expect that more call centers will integrate mobile customer support into their customer service arsenal in the upcoming year.
Each of these innovations can create a positive, customer-centric experience that gives consumers more of what they want, while call centers will also benefit from getting a deeper understanding of their customers, along with new ways to deploy this knowledge and driving higher profits. Sounds like a win-win to us!
Learn more about Jacada and how we are helping companies keep up with these trends through innovative solutions like Visual IVR.
Source: http://www.jacada.com/blog/5-trends-in-the-call-center
Publish Date: August 15, 2017 5:00 AM
---
Why Do Customers Keep Calling their Bank Call Center?
Who is more likely to contact their bank's call center - Baby Boomers or Millennials? The answer may not be what you would expect.
According to the recent study by Bain & Company Bank Branch/Call Center Traffic Jam: Why do customers keep visiting tellers and calling the contact center? , it is Millennials who are the ones who call their bank more, an average of 1.4 times in a three-month period, almost three times the 0.5 rate of older customers! At the same time, 60% of Millennials reported calling a bank contact center at least once in the last three months, compared with 42% of Baby Boomers. Let's look at some of the reasons:
Why are Customers Still Calling So Much?
After surveying 5,300 American banking customers, Bain & Company revealed that, despite Millennials having grown up in the digital age and typically being more familiar with mobile technology, they are actually largely still learning how to complete common mobile transactions even for routine tasks, such as bill paying, check deposits, money transfers and issue resolution. However, at the same time, this study seems to suggest that Baby Boomers suffer from some of the same impediments. While more experienced bankers, they are less familiar with digital technology, and therefore, need additional support to become comfortable with self-banking, with only one out of six (17%) having received mobile app training, compared to 2% of Millennials. The result is one-half of older customers use tellers simply out of habit, and 75% of the time they are doing so for simple actions which could have been quickly completed on their own.
All of this suggests that banks would benefit greatly from offering more educational opportunities for people of all ages in digital adoption. As almost three-quarters of reported branch transactions and more than half of phone interactions deal with deposits, withdrawals, checking one's account and other routine matters that could be better handled through self-banking at less expense to banks, the of which can potentially cost a typical U.S. bank with 1,000 branches $70-$80 million of potential savings.
"It is well known by now that digital self-service is much more cost-effective for banks -- about one-tenth the cost of a teller visit or live phone call," said Gerard du Toit, head of Bain's Banking Practice and lead author of the report. "Even with that knowledge, and despite the increasing power and presence of mobile, U.S. banks have a long way to go to realize the promise of digital self-service." So where does the problem lie?
Fueling Digital Adoption
Indeed, increasing digital adoption among the old and the young can be very challenging, but it is well worth the reward. Bain's study also analyzed how some banks are stimulating this process in their customers:
Proactive interventions by the frontline service center and branch representatives that foster awareness and encouragement through the education of digital mobile banking services.
Soliciting customers to experience digital banking with the personal instruction of an employee they already know and trust. At one major North American bank, this approach achieved a 70 percent conversion rate for future interactions.
Agile techniques that aim to solve the causes of routine branch phone calls and visits. Banks utilizing this approach have succeeded in reducing branch and call center volumes by 20 percent in 12 months.
In the end, a thorough and proper customer digital migration is financially well worth the effort, and banks that design an easy and convenient digital self-service experience stand a better chance of creating loyal customers of all ages, now and into the future.
Source: http://www.jacada.com/blog/why-do-customers-keep-calling-their-bank-call-center
Publish Date: August 7, 2017 5:00 AM
---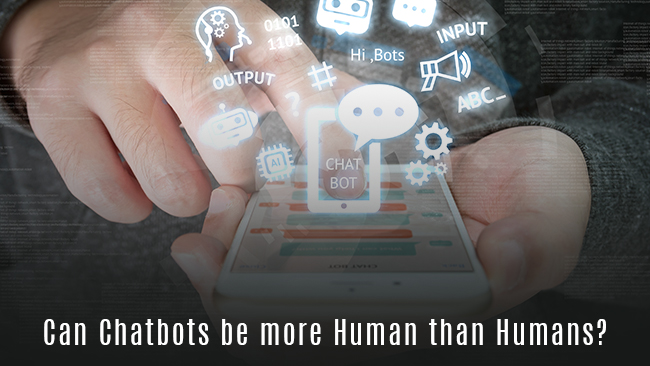 Chatbots, more Human than Humans?
Chatbots have come a long way in a short space of time, and it looks like it's only a matter of time before they are more human than human beings themselves.
Nearly 70 years ago, the so-called 'father of the computer', scientist and mathematician Alan Turing, developed the Turing test, which tests a machine's ability to exhibit intelligent behavior that is indistinguishable from that of a human. Ever since then, people have been trying to build a machine that can flawlessly mimic a human conversation.
The chatbots of today can trace their lineage directly back to the early attempts by people to create machines like this, and as technology continues to advance, it will only become more and more difficult to identify whether we are talking to a human being, or some form of artificial intelligence.
With this in mind, it is no wonder that an increasing number of businesses want to use chatbots to deliver personalized customer experiences. Naturally, such an approach can only be effective if the chatbot is able to converse with consumers in a meaningful way. What we mean by this is that it must be able to talk in a manner that is natural and contextual, and also be able to demonstrate problem-solving capabilities.
So modern chatbots need to be designed from the outset to deliver a convincing level of 'human-ness', as customers feel much more comfortable speaking to a machine that is able to communicate like a human would, rather than one that's responses are obviously robotic.
To create a chatbot that is at least as human as a real agent, it needs to be able to understand language properly, being able to comprehend syntax, semantics and pragmatics. With the first of these, the chatbot needs to be able to understand language structure, or the way in which words are put together to create grammatically correct structures.
From a semantics point of view, the machine must be capable of comprehending meaning, so that when a customer talks to it as people normally do, it can appreciate the specific meaning they are trying to convey. Finally, pragmatics is all about the influence of context and shared knowledge in meaning.
Without this third aspect, a machine will only be able to understand the literal meaning of what is said to it. So if a client contacts a customer service bot because they say they 'need a hand', the likelihood is that it will take that sentence to mean they need a replacement for an important part of their anatomy!
Ultimately, a good chatbot within a contact center should have a handle on all three of the above language issues, since if you are going to utilize a machine to take the place of the agent, you want it to be at least as good – and preferably better – than a human being at the specific task that has been designated to it.
The good news is that there are chatbots available that can do all of the above, and moreover, these machines are able to offer you many benefits that simply cannot be obtained with a human.
For one thing, chatbots have the ability to trawl through thousands of knowledgebase entries, documents, webpages and any other source of information you link them up to, exponentially faster than the best human could.
Another key issue is that oftentimes, people will be more likely to open up to a chatbot than they would to a person. In particular, customers that have had a bad experience may be more open to discussing it in detail with a machine, which they know will not sit in judgment on them.
In addition, by virtue of being machines, these 'virtual agents' never get tired, so they never require breaks (and they aren't the type of 'employee' to sneak off for a quick cigarette either). They are capable of simultaneously holding conversations with thousands of people, which – you will agree – is far more cost effective than having individual agents processing such discussions.
Furthermore, this capability means that consumers will experience reduced hold times, which we all know is a source of endless frustration for those communicating with a contact center. And of course, they are willing to work 24-hours a day, seven days a week, all year round (even on Christmas and Thanksgiving) without complaint.
A chatbot will never call in sick at the last minute, leaving you short of agents, and they never have bad days, so there is no chance of them getting angry with a caller. Machines don't have emotions, so these won't boil over at any point; your chatbot is never going to attack the customer verbally, or swear at them in frustration.
In fact, they are the perfect 'point man' for the customer service department, as they can easily handle repetitive tasks that might irritate human agents. They free up said agents to handle the more complex tasks that have a major bearing on customer satisfaction, and they can access far greater amounts of pertinent data in a relative blink of an eye and parse this information for the necessary details, so that customers never have to repeat their information multiple times. And of course, they are always polite and friendly, which is exactly the response you want from what will often be the first point of contact for a consumer with your customer service center.
Finally, the right bot – something like Jacada's Intelligent Assistant – can be used for proactive customer service too. In other words, it is a machine that automatically contacts the customer to conduct a follow up. This could be as a result of a previous complaint, or even a recent product purchase. It can even wish well wishes to individual clients on their birthday, which is something that would likely require multiple calendar reminders in a human agent's diary!
Chatbots may not have reached the point where they are more human than a person (yet!) but they are already capable of understanding the intent of a customer's question, determining the best way to resolve this problem and returning a relevant and personalized response that feels friendly and conversational.
The machines like chatbots and virtual agents are clearly here to stay, but never fear, it will be in a manner that is beneficial to humankind and is the complete antithesis of how popular science-fiction portrays the robot revolution!
Source: http://www.jacada.com/blog/can-chatbots-be-more-human-than-humans
Publish Date: August 3, 2017 5:00 AM
---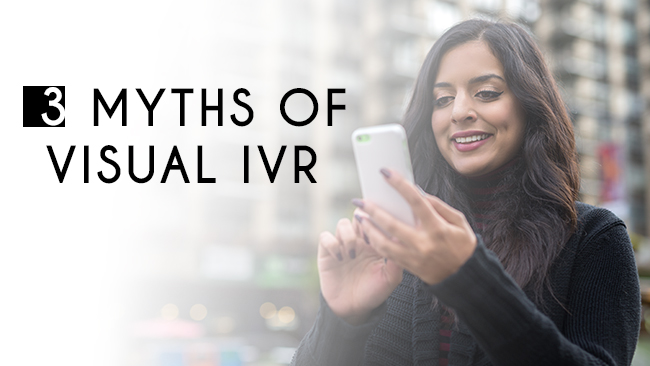 Today, with over 1 billion smart phones users worldwide and growing, regular voice phone calls are slowly being replaced in favor of Visual IVR, a communication channel that transfers the existing IVR technology onto the customers' phone screens, and enables users to leverage their devices for digital customer service on the go. However, despite its many advantages, there are still a few common myths regarding Visual IVR customer service solutions that need to be put to rest. Let's take a look:
Myth number 1: "…Baby Boomers Won't Use It…"
While the Millennial generation may be overall more technologically savvy than its predecessors, the truth is everyone is looking for a fast and easy customer service experience, including the Baby Boomers. In fact, many older customers are unaware that alternative digital self-services resources such as mobile applications even exist. Therefore, they do what they know, they call a contact center for help, and when contextually provided the option to do it themselves, i.e visual IVR, this is often preferred (by them as well) over waiting on hold to eventually connect with a representative. This may help to explain how nearly 90% of customers of all ages have used an automated self-service system to complete some kind of transaction — from paying a bill to making a purchase, to scheduling an appointment. As long as those online and automated channels are efficient to use and easy to navigate, customers of all ages when presented with the option to use them, will gladly do so.
Myth number 2: "…The Customer Experience of Visual IVR is Poor…"
The reality is visual IVR generally provides a top-notch customer experience. First of all, it is contextually offered to the customer exactly at the time service is needed. Also, as visual IVR negates the need for speech recognition, customers don't have to listen to drawn out menus and can skip ahead at their own pace ahead to the information they need. Therefore, many issues can be solved on the first attempt without ever needing to contact a representative. At the same time, full contextual connectivity to the agent once within the visual IVR experience is still available to the customer. This allows them to connect with a qualified agent who can see exactly what was attempted by the customer, which dramatically cuts down on call handle time. Customers don't need to be re-routed from one agent to another, repeatedly explaining their problem, and making dropped calls far less likely.
Myth number 3: "…We Already have Mobile Apps for the Same Thing…"
The reality is visual IVR generally provides a top-notch customer experience. First of all, it is contextually offered to the customer exactly at the time service is needed. Also, as visual IVR negates theAs mentioned above, not all customers are going to download mobile apps and these are not available contextually to a customer that is calling a contact center. Perhaps for this reason, most apps are still really built for entertainment or information, not customer care. On the other hand, customer calling a call center would have much easier access to the specific things they need to do if there was a virtual IVR link on their smart phone that shows them specific things they need to click on. It's also important to note that a customer using a mobile app is likely to be on the move and not suited to deal with a lot of clicks and button pressing to get where they need to be, especially given the annoying difficulty typing on smart phones. One of visual IVR's main features is that it allows for complicated tasks to be collapsed down onto the more user-friendly dimensions of the caller's screen, where after a few clicks, the customer is transferred onto a mobile webpage, already logged in and with many of their tasks already completed.
In the end, despite the myths, visual IVR is a super efficient means of customer self-service for all ages. Experience it for yourself!
[About the author]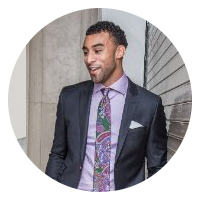 Aaron Waters is a Customer Experience & Innovation Strategist at Jacada. His duties involve engaging and bringing executives in the Banking & Financial Industry up to speed on digital adoption using Jacada's resolutions to ensure their customers experience an effortless customer journey. Aarons previous experience includes Financial Planning as well as Marketing within Telecommunications at AT&T. Outside of work, Aaron enjoys playing and watching NCAA basketball, football and baseball as well as attending the movies and festivals of many types.
Source: http://www.jacada.com/blog/3-myths-of-visual-ivr
Publish Date: July 25, 2017 5:00 AM
---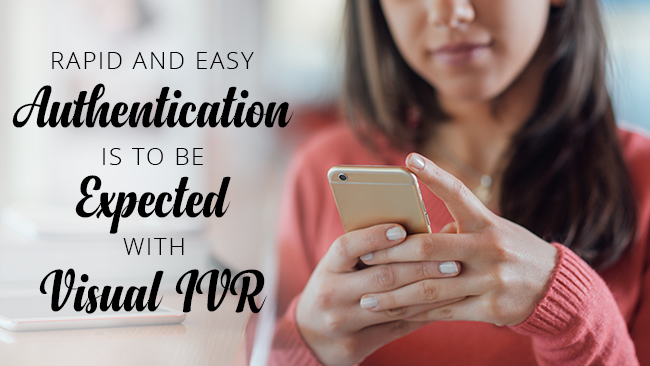 Authentication is critical to security, so it is fortunate to note that when it comes to identifying customers, most automated customer service systems are able to authenticate the consumer. Authentication, of course, is not only beneficial for security purposes, it also helps to improve the personalization of the experience a customer receives.
When it comes to authentication measures, however, systems like traditional interactive voice response (IVR) tend to be quite limited in their ability to offer effective authentication, due to the limitations of touchtone. When utilizing traditional IVR, authentication is usually in the form of an account number that the customer is expected to type in on the phone's keypad. Of course, while this may be what is requested, often the customer does not have this information readily available, leading the customer to generally skip this important step.
In an ideal world, an effective telephone authentication solution would be able to quickly and non-intrusively verify customers, perhaps without them even knowing it. Since customer service is all about ease of use for the client, customer authentication should not impede the user experience. Unfortunately, when it comes to the standard IVR solutions, the verification process often proves to be both time consuming and potentially less effective from a security point of view.
Visual IVR is able to authenticate a caller's identity far more rapidly than other methods, since it is as easy as logging into a website. With a visual IVR solution, users are asked to type their usernames and passwords or simply provide some form of personally identifiable information on a screen similar to a webpage, this task is considerably simpler than having to struggle with the rarely accurate speech recognition technologies or extremely limited touchtone associated with standard IVRs.
The fact that visual IVR offers users an intuitive visual representation on their mobile device enables them to more quickly and easily authenticate themselves than with a traditional, voice-based IVR. The visual aspect also allows for alternative "login" options such as social sign-in – a form of single sign-on using existing information from a social networking website.
This means that it is not only a great solution for reducing the workload on your agents and delivering the associated cost savings that come with it, ensuring clear identification of the customer increases opportunities like up- and cross-selling and a more personalized level of service.
With security only becoming a bigger issue as we move forward, providing your customers with access to a solution that enables them to do it for themselves, while also significantly reducing the hassle usually associated with authentication, means you will not only save your business time and money, you will also intentionally enhance the customer's experience as well.
[About the author]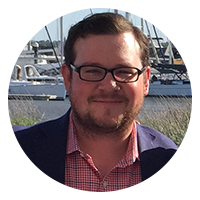 Kevin is an advocate for effortless customer experiences and quick customer resolutions. He is driven to help Telcos & Retailers as they deal with the need to change digital habits and increase utilization of their assets. He has a background in marketing, public relations and advertising and has a firm belief in the mission of Jacada. He is an Atlanta native and Georgia State University graduate who loves competition and is passionate about his family, his work and his dog Peaches.
Source: http://www.jacada.com/blog/rapid-and-easy-authentication-is-to-be-expected-with-visual-ivr
Publish Date: July 20, 2017 5:00 AM
---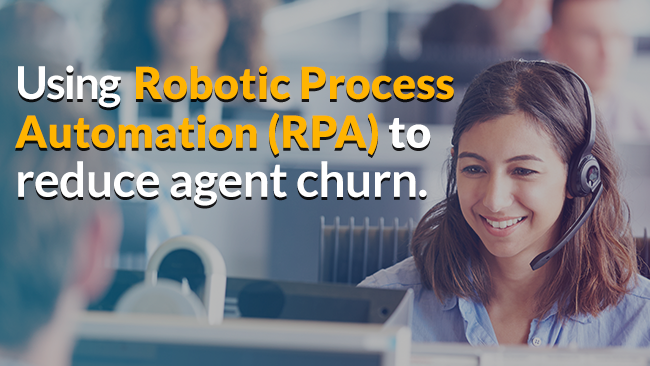 The increasing levels of technology being adopted into the contact center may leave some agents fearing for their jobs, but RPA will only benefit them in the long run.
Automation is nothing new, in fact, it is something that has been used in various ways for decades to introduce increasing efficiency within the enterprise. Thus, Robotic Process Automation (RPA) is not a novel concept, it is merely one that takes the idea of automation to a new level.
RPA is, in effect, a series of advanced systems that can be programmed to carry out a wide range of functions that previously required humans to manually undertake. This makes it an ideal solution for contact centers, as it should enable the ability to achieve more, while at the same time delivering a better customer experience.
Unlike standard automation, which is simply a case of repeating the same task over and over again, RPA has a level of intelligence behind it. The Institute for Robotic Process Automation describes the difference between the two as the equivalent of comparing a car's cruise control to a totally driverless vehicle.
While cruise control is designed to automate a single process, it is not able to adapt in any way to the environment. On the other hand, a driver-less car needs to be able not only to identify the current conditions, it must also self-adjust to deal with any changes to these conditions. This is what sets RPA apart from standard automation – it is able to make adjustments for changes, by following a set of programmed rules.
The obvious benefits offered by RPA is cost savings and scalability advantages, benefits that are appealing to virtually any organization. However, RPA is especially valuable in the contact center industry, as it offers solutions to the many service, process and technology challenges that are commonly faced by this sector.
Tasks faced by contact center agents can quickly become repetitive and routine. This makes them boring and dreary to undertake and can quickly lead to disillusionment, which inevitably increases agent churn. This is not to say that these tedious, routine processes are not vitally important to the contact center - in fact, in large part, these tasks make up the majority of its operations.
RPA mimics the activity of a human being, capable of undertaking those jobs that a human would find uninteresting and perform the tasks more quickly, accurately and tirelessly. This means that human agents can be freed to do other, more complex tasks, such as those that require emotional intelligence, reasoning and judgment – the ones that require a higher level of care and interaction with the customer.
Customers receive an enhanced level of service from agents who are given more responsibility with a reduced workload. Agent training costs are lowered, human error is eliminated, quality and accuracy is improved and customer interaction times are decreased.
What RPA brings to the customer service equation is not the elimination of agent jobs. RPA is the elimination of repetitive and time consuming tasks that not only drain the agent's energy, but also open the potential for human error. It frees agents to focus more closely on building and retaining the emotional bonds that keep the customer happy and ensure they repeatedly return to your brand.
Ultimately, technology like RPA is changing the contact center industry in a massive but positive way, as the industry learns how to use these technological developments to its advantage. RPA is not something to be feared, but rather something to be embraced for the improvements and efficiencies to the operation of the contact center.
Source: http://www.jacada.com/blog/using-robotic-process-automation-rpa-to-reduce-agent-churn
Publish Date: July 19, 2017 5:00 AM
---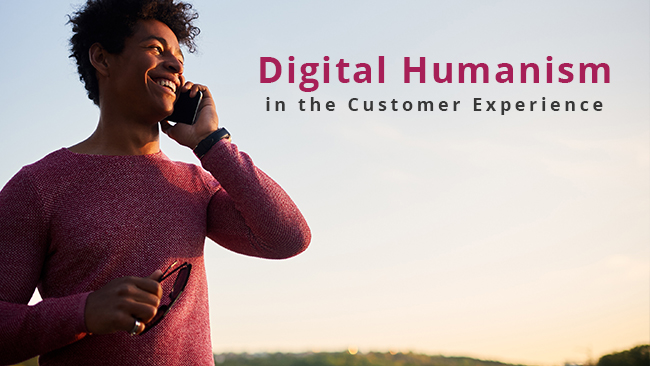 Today, one of the main expectations regarding the customer experience is its level of personalization. However, often personalization in customer service solutions is merely a simulation of personalization, and a poor one at that. Despite the attempt to replicate the personal experiences shoppers used to experience when interacting with "mom and pop" shops, often times large organizations are simply unable to provide the same personal experience we used to receive.
How can businesses utilize the advanced technologies fueling customer service today while really replicating the personal customer experiences of yesterday?
In this age of Omni channel interaction, customers expect companies to be able to communicate with them on their preferred channel, whether in response to a self-service inquiry, an e-mail, a live chat, a social media post or speaking with a live agent on the phone. In fact, according to a study by the Aberdeen Group, companies with an Omni channel strategy – where customers experience a consistent brand experience across channels – retain on average 89% of their customers, compared to 33% for companies with weak Omni channel customer engagement. They also experience an increase in average transaction size. So, a customer service Omni presence, wherever that may be, is essential.
At the same time, a move toward big data analytics can fundamentally change how businesses communicate with customers. Utilizing complex data sets from various sources, companies can gain important insights into customer behavior and preferences, and then use such feedback to provide a more personalized customer service, which drives sales and lasting customer loyalty. Furthermore, by leveraging big data analytics, brands can identify customer pain and passion points more effectively, while even anticipating what customers will ask for in advance to quickly resolve each customer interaction.
The need for Omni channel service and the value of big data analytics has given rise to AI (chatbots) in customer service. In fact, many companies around the globe are beginning to replace customer service representatives with virtual assistants who can provide fast, cost-effective and human-like customer service for all front-end issues. The vast amount of customer data that is collected by companies can be translated into deep machine learning that creates progressively higher and higher levels of intelligence, and providing them with the ability to 'learn' the correct answer to any question over time. As customers today expect to receive instant service across all channels at all times, intelligent virtual personal assistants can be easily deployed on almost any interface.
However, at the end of the day, what still matters most in effective customer service is the human touch that only engaged and inspired agents can provide. In fact, a recent study by Accenture found that 83 percent of consumers still prefer dealing with human beings over digital channels when it comes to solving their customer service issues!
Therefore, even while combining Omni channel service with AI, the future of technology in customer service relies directly on supporting, not replacing, contact center agents. While technology is great, brands need to be careful about how they leverage it to deliver a personal world-class brand experience. This is why IDC research predicts that overall customer service agent numbers will rise over the next two to three years, with many firms reporting an expected increase between 10 to 50 percent. Not only will companies need more agents, but they will see a need for more highly-skilled agents who can solve more complex inquiries and provide cross-channel consistency of service.
Today, for brands that understand the increasingly critical nature of the customer experience, AI and data analytics supporting an overall Omni channel strategy are crucial. However, only when combined with the human touch can they thrive both today and into the future.
Source: http://www.jacada.com/blog/digital-humanism-in-the-customer-experience
Publish Date: July 18, 2017 5:00 AM
---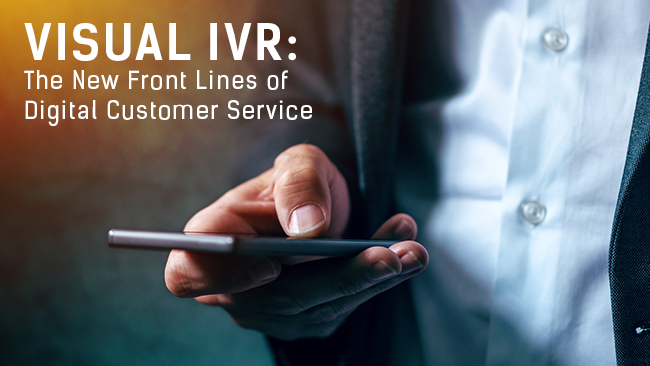 As the nature of customer service is quickly evolving, new channels of communications i.e. web, mobile and social, have raised the bar of customer expectations, and delivering an exceptional experience has become critical to business success. According to a report, 33% of overall caller satisfaction today is determined by the IVR experience. However, despite companies investing considerable time and money in researching and developing the most optimized IVR technology for the best customer experience possible, it is mostly failing. Luckily, a new form of IVR is emerging that is changing the landscape of customer service. Let's take a look:
The Failure of Traditional IVR
As 70% of customers today are utilizing the phone for customer service, for many companies the IVR (interactive voice response) is still the front-line method of choice, a menu system that uses either s touch-tone technology or speech-recognition to manage the identification and routing of callers to the customer service agents. However, while the goal of IVR originally was to be an accessible and efficient communication channel to ease the burden on call centers, thus lowering costs and improving customer service, it hasn't quite lived up those expectations. A traditional IVR system has no awareness of what a customer did on a website before making the call, while confusing options, poor voice recognition and a limited ability to collect information have all lead to high rates of zeroing out and call abandonments. In fact, studies show that of the 60% of customers today who opt for self-service, only 20% succeed, while the remaining 80% end up in the call center. All of this apparently sends customer satisfaction spiraling downward, as are the costs savings IVR was meant to provide.
The Visual IVR: The CX Solution for the Digital Age
With already over 1 billion smartphones users worldwide and growing, "Voice" is slowly being replaced in favor of a communication channel that enables users to leverage their devices for customer service on the go. Visual IVR provides the solution to this ever-growing need by transferring the existing IVR technology onto their phone screens. By just logging into the company's website or mobile app customers can access an intuitive, user-friendly visual IVR menu interface. Users can touch their way through visual menus, speak to a particular call center agent or even view holding time and choose a callback option – all from the comforts of their smartphones. Visual IVR is fulfilling many of the promises Voice IVR was meant to fulfill. These include:
1. Self-Service Empowerment
As Visual IVR negates the need for speech recognition, customers no longer need to listen to lengthy menus and may skip ahead at their own pace ahead of the information they require. Since self-service is made so much easier thanks to Visual IVR, many issues can be solved on the first attempt without ever needing to contact a representative. This means fewer calls to live agents as well as an increase customer satisfaction.
2. Timesaving Customers and Call Centers.
As Visual IVR collects valuable data before transferring a caller to an agent, it dramatically cuts down on call handle time. At the same time, it allows customers to automatically connect to the most qualified agent who has the full context of the customer's issues. Customers don't need to be re-routed from one agent to another, explaining their problem again and again, and making dropped calls far less likely when visual IVR systems are in place. Finally, automatic callbacks can help customers save time when they are kept waiting too long in a queue.
3. Agent Efficiency
Call center efficiency is not only about saving call handle time but also completing tasks in an organized and systematic manner. Visual IVR enables call center agents to deliver the best service possible since it matches customers to agents with particular expertise. Furthermore, agent efficiency improves as agents gain more time to or serve customers on other channels or focus on other tasks.
4. Cost Savings
Visual IVR is highly cost-efficient. It's less expensive to deploy than traditional IVR systems, and may even be integrated into an existing IVR system. Agents do not require training to locate information that the system automatically provides while spending less time on the phone with customers also lowers costs on the voice channel. Furthermore, since staffing operational costs account for 70 to 80% of call center budgets, using visual IVR is crucial for minimizing the required amount of staff necessary to meet required service levels.
Now you can deliver a personalized and digital self-service experience to your voice callers, while also enjoying increased agent efficiency, greater cost savings, increased customer satisfaction and brand loyalty, all at the same time!
Source: http://www.jacada.com/blog/visual-ivr-the-new-front-lines-of-digital-customer-service
Publish Date: July 13, 2017 5:00 AM
---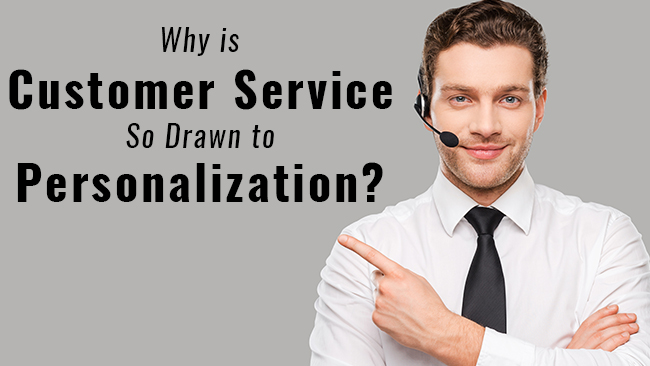 There is a definite shift towards a more personalized means of servicing the customer, an approach that offers benefits to both the organization and their clients.
Personalization seems to be one of the major buzzwords in business today, with a growing desire from organizations to personalize the customer experience, despite the associated difficulties this creates for the contact center.
Of course, while personalization seems to be the next big trend being followed by customer service leaders, it is hardly a concept that can be described as 'new.' After all, your grandparents likely visited their local grocer or 'mom and pop' store simply because they received personal service from the owner. It was their local store; the owner would get to know them and understand what their preferences and interests were. He or she could greet them by name, ensure their orders were ready when they arrived and even recommend new products that were likely to garner their interest.
The growing demand from customers for this sort of service stems, at least in part, for people harking back to the so-called 'good old days,' when everyone knew everyone and businesses treated their customers like family.
Now, while it is quite obvious that a large enterprise cannot be expected to deliver a personal relationship of this nature to individual clients today, there is no reason to think that customer service cannot be personalized to the extent that enables consumers to feel that they are viewed as meaningful to the company.
Modern customers have moved beyond accepting whatever level of service the company designed to provide them with. Today, they are more demanding and expect to be treated well and receive individual attention – and organizations need to deliver this.
One of the major reasons for companies to focus more closely on delivering personalized customer service is the simple fact that today, there is overwhelming competition for the clients' money that personalizing your service has become a key differentiator. Providing tailored messages and interactions that improve the customer experience can really set your company apart. You can rest assured that if your business is not delivering this, one of your competitors will.
This is a key factor driving organizations towards personalization: the simple fact that customers today are no longer inherently loyal to a company – as may have been the case in your grandparents' day – they are quite willing to transfer their business elsewhere if better service is perceived.
Thus, it is no longer enough to provide a broad, 'umbrella-style' service, as customers now have higher expectations of standards in service. Personalizing your offering to deliver a more focused level of customer service in every interaction and with every customer is vital if you wish to gain mindshare and loyalty. The first benefit of such an approach is that it will boost customer retention, which is both easier and cheaper than acquiring new ones.
This leads directly to a second benefit, which is that by delivering a high level of personalization, those customers that receive it will inevitably feel more connected and engaged with your business. Engaged customers feel happier to be associated with a company and will be more likely to let others know of their enjoyable experiences.
Customers that perceive you to be making genuine efforts towards personalization are likely to reciprocate your organization's efforts through word-of-mouth and other forms of customer advocacy, like positive reviews on social media platforms. This, in turn, should help to attract other potential customers who may have experienced bad service at one of your competitors.
Of course, companies need to remember that customers today also have a wide range of choices related to which channel they choose to communicate with the business, and they expect to receive a personal experience, regardless of which channel they choose to use.
It should be recognized too that delivering personalization in customer service requires a lot of effort on your organization's part. It will mean that you need to be able to collect, collate, store and analyze vast amounts of data, obtained from a range of sources and that you must ensure that the entire business is aligned towards achieving this goal.
Remember that – while the contact center may be at the coalface of customer service - it is equally important to make sure that salespeople, managers and anyone else who touches the customer in any way are geared towards delivering the level of personalization required to ensure that every customer's journey with the company is happy and beneficial.
Furthermore, personalization can be provided in many forms. From calling the customer by name to delivering proactive service that solves problems before the customer may even be aware of them, personal customer service entails delivering round-the-clock service, offering due attention to their needs and meticulously processing their requirements at all times.
In the end, personalized moments at each and every point of customer engagement are what market leading companies are after.
The desire to increase levels of customer service personalization may not be entirely altruistic, but it is a win-win situation for both parties. Personalization leads to trust and can logically be expected to alter customer behavior and buying patterns in favor of a company. While at the same time, it ensures that the customer receives a level of service that is something they can tell their grandparents about.
Source: http://www.jacada.com/blog/why-is-customer-service-so-drawn-to-personalization
Publish Date: July 11, 2017 5:00 AM
---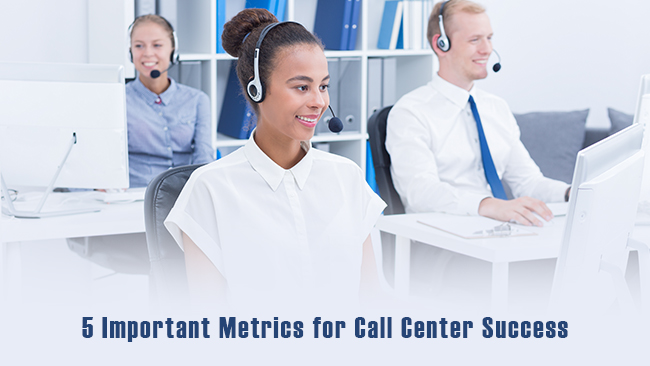 Today, as more and more brands are chosen based on whether the overall customer experience matches their expectations, metrics are essential to help make sure call center protocol is in line with these expectations. However, at the same time, not every metric can be solely customer-centric as there are operational costs and other business needs that must be factored in. With that in mind, here are five critical metrics for call center success today:
1) First-Call Resolution
Perhaps no KPI has a bigger influence on the customer experience than what is known as first-call resolution (FCR). FCR calculates the percentage of incoming customer calls that are completely "resolved" on the first attempt. The challenge is accurately tracking whether a particular customer has actually received a resolution they are satisfied with, and will not need to call back. Nevertheless, FCR is a key metric to measure and understand since a high FCR greatly improves customer satisfaction. In fact, customer contact research shows that for every 1% improvement in FCR, you get a 1% improvement in customer satisfaction. In addition, reducing the costs of callbacks, especially in high-volume contact centers, can do wonders for your bottom line.
2) Call Quality
Call quality is a crucial customer-centric performance metric that can be utilized in all contact centers, and helps to measure how successful an agent is in dealing with the customers. It is typically evaluated through the recording and monitoring of agent interactions with customers and utilizes a scoring system based on a list of criteria that a call center feels indicates a quality experience from the customer's perspective. This may include, for example, FCR, courtesy and professionalism, providing the right information, capturing the right customer data, etc. Usually the criteria are added up to a total percentage score, however each criteria can be analyzed separately in order to improve call quality in specific areas of need.
3) Service Level/Response Time
Service level and response time are fundamental metrics for the effective management of the contact center and the customer experience. Service level is the percentage of calls answered within a predetermined number of seconds. It generally indicates how accessible the center is to customers, and thus is the clearest indication of what customers experience as they attempt to reach your contact center. While the faster an agent answers a customer call, the higher the service levels. Businesses also need to take into account that answering calls too quickly can actually be unprofitable because of the staffing costs necessary to meet such high service levels. At the same time, if response time is poor, than repeat contacts, escalations and complaints will eventually drive service level down even further so finding the happy medium is the key.
4) Forecasting Accuracy
One common solution for finding the right service level is a metric known as forecasting accuracy. Since staffing operational costs generally account for 70 to 80% of call center budgets, using accurate algorithms is crucial for making sure you are properly estimating anticipated call volume and thereby determining the right number of agents required to meet those service levels. In fact, one of the greatest threats to a call center's profit margin are labor costs which comes from mistaken forecasting. While overestimating demand can lead to overstaffing and wasted resources, underestimating can be just as problematic as it leads to understaffing, which then leads to long wait times in queues. The result of this is frustrated customers and burned-out agents who now have to dedicate a portion of the call to caller complaints about hold times.
5) Customer Satisfaction
While there is no standard method for calculating customer satisfaction, there are certain common practices that allow call centers to not only effectively monitor customer satisfaction, but also to make improvements before customers go elsewhere. The most common strategy is a post-call IVR survey or a follow-up email survey which can be sent out immediately after a call or chat and customers are asked to rate each question on a scale (often 1 to 5) for a quick and easy customer satisfaction calculation.
Jacada Visual IVR is a support based mobile engagement solution that guides inbound callers to a web-based support experience – personalizing the support journey for customers already on their way to the queue. The solution makes it easy for organizations to collect the metrics listed above, among others. Emphasizing these metrics in a balanced manner will ensure that your company keeps customer satisfaction high while enabling your call center to be an efficient and profitable service center.
Source: http://www.jacada.com/blog/5-important-metrics-for-call-center-success
Publish Date: June 27, 2017 5:00 AM