Jacada - ContactCenterWorld.com Blog Page 3
It is well known that metrics have an important role in the success of any call center. Perhaps none more so, regardless of the communication channel, than the Average Handle Time (AHT), which is essentially a management tool to assess how quickly employees are assisting customers.
This metric measures the average length of time it takes the call center agent to resolve the customer's issue, and factors in the entire duration of the interaction, including total talk time, hold time and all of the follow-up or admin tasks related to the call. The formula looks like this:



While AHT goals vary between businesses and departments, truly understanding what Average Handle Time is and how to utilize this metric for specific organizational needs is critical for optimizing its results, including improving the customer service experience and providing long-term profitable growth.
Benefits of Measuring Average Handle Time
Through establishing clear cut benchmarks for current productivity levels, companies can analyze AHT metrics and identify actionable steps for both immediate improvement and future growth. The most apparent benefit a call center will experience when measuring AHT is an increase in agent productivity. Quite simply, when the call center agents know they are being being measured for efficiency, they naturally are more motivated to handle more customers. More customers being handled, means less frustrated customers waiting in the queue. On the other hand, those agents with an AHT which is still higher than the established benchmark enables mangers to easily identify agents not helping callers as quickly as they should. As a result, knowing the average amount of time it takes for employees to complete tasks helps companies determine staffing needs. If numerous employees are taking longer than anticipated, that might mean that many other customers are left waiting, and consequently more staff members are needed to help them, or the more AHT is lowered, the less staff may be needed.
Limitations of Relying on Average Handle Time
It's important to realize, however, that while AHT and the emphasis on speed is an important and necessary call center metric, a lower AHT isn't always an indication of success. This is because AHT doesn't distinguish simple cases from more involved, in-depth ones. While agents handling a large volume of basic customer issues may be spending an average of 5 minutes per call, on the other hand, other agents within companies or departments handling more difficult or involved cases would likely assume higher AHTs with goal of connecting more with customers and offering a more personalized experience. Therefore, it's important not to solely rely on AHT as the end-all be-all metric, and to make sure that you are also monitoring calls for quality. Another problem is that call center agents trying to keep their AHT score down can be very tempted to rush the customer off the conversation, while the customer just ends up confused and having to call back again. This is the reason that companies that depend solely on AHT are often plagued by repeat calls, and customers having to make repeat calls is one of the biggest drivers of customer disloyalty, so while emphasizing AHT may look great in regards to speed of service, it's very likely that the Customer Satisfaction metric will suffer. Finally, AHT also doesn't measure customer retention, growth or any other meaningful key performance indicator.
Tips for Reducing AHT without Damaging Customer Satisfaction:
Agent Training: Refining your training program will enable call center agents to help customers more efficiently and better prepare them to more quickly resolve even the most challenging cases.
Call routing: Call routing technology saves time for both customers and agents by quickly forwarding incoming customer cases to the agent who is most qualified to resolve them.
Knowledge Database: Equipping call center agents with all the information they need at their fingertips is crucial for reducing AHT, so that they don't have to waste valuable time searching for information in separate databases and software programs.
Self-Service: Reduce call time by sending customers to the references that already exist online, including articles, guides and videos. Over time, this also trains people to look for help online first instead of reaching for the phone.
Big Data Analytics: By leveraging big data analytics, brands can identify customer pain and passion points more effectively, while even anticipating what customers will ask for in advance to quickly resolve each customer interaction.
Today, the metrics a call center emphasizes have an effect on the customer experience that can't be ignored. While AHT remains a valuable efficiency metric for any call center, only by balancing it with other customer satisfaction metrics will enable your business to keep customer satisfaction and brand loyalty high, while also enabling your call center to be a profitable, high-performing business entity!
In an upcoming blog article, we will investigate other useful metrics that organizations use to assess the performance of a call center.
Source: http://www.jacada.com/blog/can-you-reduce-aht-without-damaging-customer-satisfaction
Publish Date: June 16, 2017
---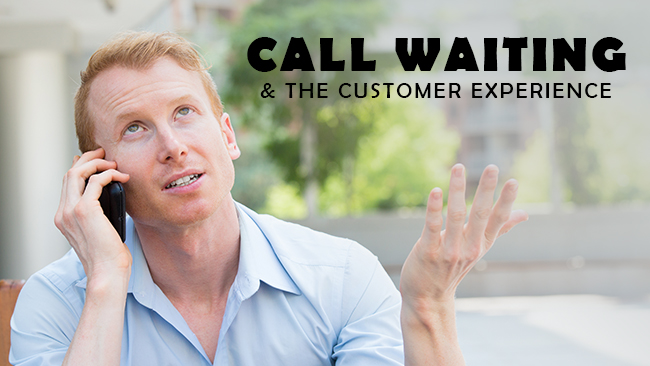 Today, customer service trends are driven by the need to meet consumer expectations. However, the evolution of technological innovation together with the emergence of the Millennial consumer has led to quickly changing expectations.
No matter the channel, just having a presence isn't enough. Consumers expect quick service and a timely resolution to their problem. In other words, they do not like delays, and most of all, customers hate being put on hold. At the front line for handling many types of customer inquiries is the call center, and it significantly contributes to a company's success by increasing customer loyalty and enforcing its brand. At the same time, one of the easiest ways to create a poor impression of your company and lose customers is through a negative call center experience. In fact, according to YouGov, 76% of consumers said that just one unpleasant contact center experience was likely to make them take their business elsewhere. Therefore, the first step to improving customer satisfaction and loyalty means reducing time spent on hold and providing alternative solutions to deliver the best possible customer experience.
Please Hold, Someone Will Be with You Shortly
While hold time is consistently at the top of the list of things that can ruin the call center experience for customers, the reality is an average of 57% of all calls today are being put on hold, so it begs the question, how long is too long? A recent survey by live chat provider Velaro indicated that 60% of people would hang up after waiting on hold for only one minute and 34% of those callers will not call back. That's a huge problem because the average time a customer spends on hold is closer to 90 seconds, and for some industries, it's a lot longer. According to the same study, one-third of customers believe that customer service departments should be answering immediately, with no hold time whatsoever. Unfortunately, this makes it tough for companies to meet customer expectations as customers are often frustrated before they have had the chance to speak with someone, including the psychological factor where the perceived negative experience makes customers even overestimate how long they have been on hold. At the same time, it immediately puts the call agent in damage control mode instead of solving the customer's original issue. This same trend is occurring within the B2B sector, and no matter how short the hold period is, customer satisfaction suffers from the very beginning. So, what's the solution?
Solutions: The Power of Choice
While many businesses may feel that they just don't have the resources or the knowledge of how to rescue their customers from log wait times, companies that are looking to improve their customer experience management strategies need to start by finding solutions. The common-sense approach would be ensuring an appropriately-sized staff to manage to manage the amount of call volume, while, at the same time, implementing proper call routing software that delivers the call to the correct agent, department, etc., efficiently.
However, while hiring more customer service staff is one way to address the problem, it's not the most cost-effective one since there are always down times when having additional call agents available who sit idly is unnecessary. Therefore, instead of focusing on preventing inevitable wait times, some companies are deploying more alternative solutions that help customers tolerate the wait. For example, music combined with constant hold time updates that tell the consumer how long they have left to sit on hold. This gives the customer the information they need to make their choice whether to remain on hold or call back again at another time. Also, did you know that customers left on-hold without any background music felt that a 30-second on-hold call lasted 90 seconds, while customers thought a 30-second on-hold call that used music-on-hold lasted only 15 seconds?
One of the most practical, and cost-effective potential solutions is the callback. Instead of staying on hold, a customer leaves their contact information and receives a call from a customer service representative as soon as one becomes available, (assuming they call back). Not surprisingly, this is an option that appeals to many customers as 63% of people would prefer a callback to waiting on hold, and 28% would prefer a callback to spending just one minute on hold. Once again, the callback is an effective solution because it gives the customer the freedom to go about their business while they wait, and avoids altogether the extra frustration caused by the hold experience.
Many organizations are implementing an alternative option to waiting on hold. Visual IVR is a support platform that guides inbound callers to a web-based support experience – personalizing the support journey for customers already on their way to the queue. By pivoting an inbound call to a digital interaction, Jacada Visual IVR allows you to surface all of your digital assets, in a single location, to your voice callers. The pivot to digital self-service often eliminates the need for the customer to connect with a live person, saving time and money for both the caller and the company.
In the end, the foundation of any positive customer experience today is the impression that you value their time. If you are up to the challenge, the results will speak for themselves.
Source: http://www.jacada.com/blog/call-waiting-the-customer-experience
Publish Date: June 6, 2017
---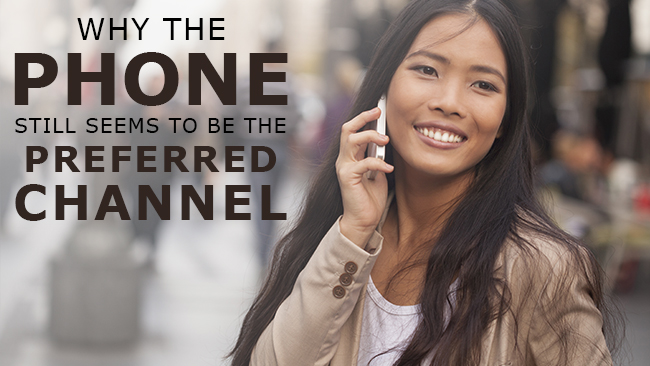 I just called to say…I have a problem
Despite the massive investments many organizations are making in new digital contact channels, the majority of customers are still turning to the tried and tested telephone to resolve their challenges.
In the omnichannel world we live in today, customers have a multitude of options available to them when reaching out to a contact center - more than they have ever had before in history. Yet it seems strange to note that, although these channels are growing in usage, the top channel of choice continues to be one that has been in existence for close to a century and a half, namely the telephone.
A survey conducted last year by North Ridge Group of more than 1000 consumers indicates that one reason for this is that, according to these customers, companies make it easy to contact them about a service issue or inquiry via the telephone. More than half felt that the phone was an easier option than text message, mobile app self-service or social media.
This, naturally, suggests that businesses are not succeeding in their quest to convince customers to use these other channels, either because they have not yet made them user-friendly enough, or because consumers are not receiving the level of resolution they might expect.
The latter is certainly part of the reason, with customers suggesting that, while the hold time for an agent may be an issue, outside of that they tend to be able to obtain answers to their questions or resolutions to their problems quite quickly via the phone. Digital channels are still struggling because only massive enterprises – with the budgets to match – have the amount of agents required to respond instantaneously via social media or e-mail. Customers are aware of this challenge, so instead of waiting hours, perhaps longer, for a response, they prefer to call, speak to an agent and get a much quicker resolution to their problem.
There are other reasons why the telephone remains so popular. In those cases where a client makes contact via a digital channel, be it chat, e-mail or social media, the customer may not actually know who they are communicating with. Agents who pick up a telephone call, however, always provide their name at the beginning of the conversation. This, in turn means the agent - and by extension, the company - can be held accountable for the information provided.
Apart from accountability, there is another more prosaic reason many customers use the phone instead of one of the other channels on offer: there are still a lot of consumers who are simply uncomfortable using digital technology. Whether it is because they do not understand it or, as is sometimes the case with older customers, they don't trust it; many avoid the digital channels like the plague. On the opposite side of the coin, virtually everyone is comfortable using the phone.
There are also particular queries that customers have that they find the phone preferable for. A good example of this is the handling of a billing or payment issue, resolving a product problem, or making changes to a policy or account. On the other hand, fewer people call up a contact center to make a comment or suggestion, but most will have no problem with jotting down a quick e-mail in this regard and sending it off to the company.
Naturally, the omnichannel environment is leading an increasing number of customers to try these other channels that are offered, but because many of these channels are still developing, and due to the inevitable challenges organizations face when perfecting such channels, they do not always work as well as they should. So while businesses want to deliver quality customer service via whichever channel the customer wants to communicate through, there are occasions when the digital channel of choice fails to resolve the problem. As an example, social media has just a 29% success rate in resolving customer service issues, compared to the 69% success rate of the telephone.
Still other consumers tend to prefer the phone to other channels because they feel it is simply the most accurate option. This is especially true in cases where their concern is highly complex and they may struggle to articulate it via chat, e-mail or social media.
Therefore, while it is obviously important for enterprises to offer customers a multi-channel experience, it is equally clear that they need to continue investing in the 'call' aspect of the contact center. This means creating ongoing training opportunities for agents and continuing to deploy high-end telephony solutions.
Despite the massive and ongoing hype around the digital contact channels, organizations must recognize the critical role that voice still plays in the modern contact center and they must continue to ensure that voice remains the foundation of their omnichannel customer service experience. The popularity of voice demonstrates that it will yet play a role in the contact center for a long time to come, and businesses must be prepared to allow it to evolve, along with the needs of the connected customer.
Source: http://www.jacada.com/blog/why-the-phone-still-seems-to-be-the-preferred-channel-of-choice
Publish Date: May 31, 2017
---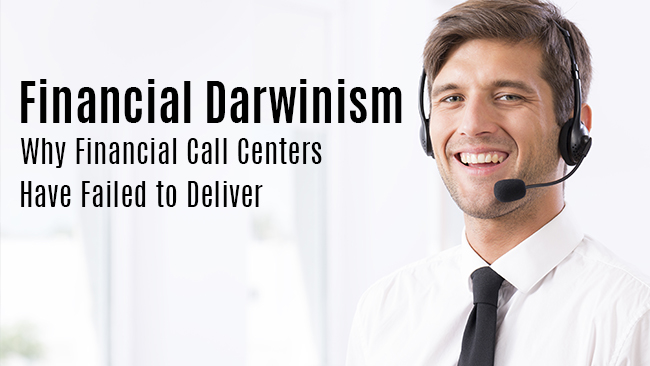 The Promise
Many years ago, the banking industry introduced the call center channel with the goal of lowering service costs and improving the overall customer experience. The plan was essentially to eliminate basic, low value transactions from the traditional banking branches banking, which would allow branch workers to focus on higher revenue-generating activities, while also providing customer service access around the clock.
However, even as large numbers of transactions were switched to call centers, the banks did not experience the anticipated reduction in transaction costs. In fact, as a result of customers having easy access to the call centers, the number of transactions surged, which in effect just created yet another channel with high ongoing cost management and poor customer experience. Let's take a look:
Lack of Call Center Efficiency
The starting point for call center efficiency and lowering operating costs is to reduce the overall volume of calls. In fact, just a 5 to 10% reduction in call volume can save up to $10 million annually. However, instead many banks created a self-perpetuating cycle where 50 to 60% of the inbound calls were driven by their own errors stemming from customer-focused processes that were poorly structured and insufficient channel integration that limited the sharing of data. This resulted in many preventable service inquiries and repeat calls, which occur when the customer can't easily find the information they need or is not attended to sufficiently the first time around, all of which negatively affected the customer experience as well.
In fact, a survey by American Express reported that in order to provide consumers with an excellent customer service experience, representatives must be able to provide a satisfactory answer to their question' (86%) or be able to connect them with someone who is knowledgeable (78%). In other words, customers believe the most important attribute of a successful customer service professional is efficiency, i.e. the ability to answer questions or handle transactions quickly. Over the years, however, many bank customer service agents were not able to do this, due to a lack of proper training, together with being forced to rely on those same poorly functioning processes and channel integration, so agents were often forced to rely on the "go-to" product experts in their department. In fact, according to SilverCloud, 63% of subject matter experts and managers at banks spend more than 1/3 of their day answering front line questions with many spending more than 40%!
This has also led to a situation where unnecessary transfers and escalated calls have spiraled out of control. At the same time, the customer has also suffered from the lack of customer service competence. In fact, it was found that consumers themselves want to sense that customer service professionals feel empowered to effectively and autonomously do their jobs, to handle requests on their own without transfer or escalations. When employees feel confident in their ability to answer customer questions on their own, without the aid of an internal support person, their overall effectiveness and disposition with customers improves, and as a result, so does the customer's confidence.
Lack of Self-Service Functionality
Another catalyst for the failure of the banking call centers has been the lack of self-service on-line functionality to handle all the basic customer service requests. First of all, calls handled by agents typically cost about $4 per contact, while the cost per contact online is only around: $0.10 to $0.15. Therefore, just shifting between 5 and 20% of call volume from agents to the Web would save up to $25 million per year! It's been a badly missed opportunity for most. When an effective knowledge database is deployed on a bank's website, repetitive customer questions, especially those that are technology related, such as "how do I reset my online banking password" are greatly reduced, which in turn frees up the customer service agents to respond to more profitable account and product inquiries.
Today, customers have evolved and are more than ever looking for ease in doing business, especially when it comes to their financial services. Now, it's up to the banks to evolve as well or be relegated to a thing of the past.
Source: http://www.jacada.com/blog/financial-darwinism-why-financial-call-centers-have-failed-to-deliver
Publish Date: May 30, 2017
---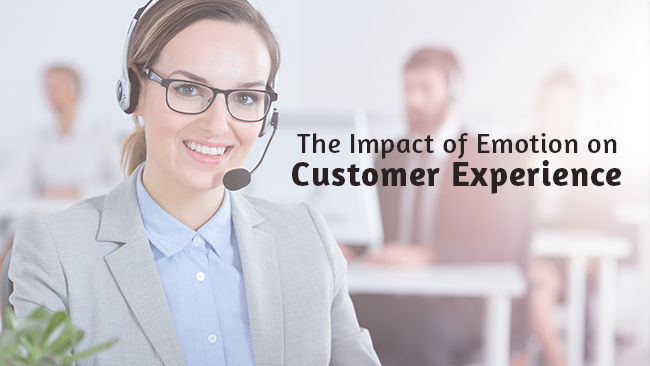 High on emotion!
The impact of emotion on the customer experience is far greater than it would at first appear. Clearly, this is something that contact centers need to account for.
If you haven't experienced it yourself, you have certainly heard it from someone else who has called a contact center: a complaint about having to wait too long for the call to be answered; a description of an agent who was so nice it was like talking to an old friend; a problem with the center where you've been shunted from agent to agent, having to repeat your whole story over and over; a situation where, when the agent answered the phone, you could practically hear them smiling down the line at you.
I could go on, but what this illustrates is that emotions play a huge role in the customer experience. When we feel annoyed or frustrated, it seems as though the organization we are contacting doesn't care about us, whereas when an agent is friendly, we are more likely to open up.
When one considers the enormous benefits of ensuring that customers experience good emotions during a contact, it is clear that companies should pursue emotional connections as both a science and a strategy. After all, people who associate mostly positive emotions with a brand will spend much more, and will also likely be more prone to tell their friends about how good such a company is.
There can be little doubt that emotions guide decisions. Even though most people would describe themselves as being logical, thinking creatures, the fact remains that in many instances, it is our emotions that inspire our decisions. More crucially, it is suggested that in cases where someone makes a decision that leads to a positive outcome, they are more likely to make the same decision in the future. In addition, it must be remembered that when people have no emotional connection to the outcome of a decision, they are less likely to actually make a decision at all.
What is interesting is that many customers will not actually link a purchase or service to a particular emotion, but studies have shown that emotions play a key role in the overall customer experience. In situations where agents are able to help a customer solve a problem, positive emotions will inevitably result. Even in instances where the client has started with a negative attitude, usually as a result of a problem they are facing or a complaint about a product, positive emotions dominate if the situation is effectively resolved.
Customer happiness should also impact on the agent working with that client. This demonstrates that the state of wellbeing of the two parties has the ability to rub off on the other. So happy agents create happy customers – who then spend more money with your business – while happy customers mean happy agents, who are thus more productive. It truly is a winning circle.
Of course, when considering the role of emotion in the customer journey, one should note research conducted by Philippe Verduyn and Saskia Lavrijsen¹ of the University of Leuven in Belgium. They looked into which emotions last the longest, and why this is the case.
These researchers discovered that 'sadness' and similar negative emotions are the ones that tend to last the longest. This is because these are usually associated with major events that have a lasting impact, such as bereavement.
Taking this into the idea of the customer experience, it indicates that the impact of negative emotions lasts longer than that of positive ones. So those emotions that we would normally associate with service failure or customer service problems - disappointment, anger, irritation, anxiety or stress - will last longer than those related to happy, delightful and enthusiastic experiences.
In other words, the bad experiences are more likely to be remembered, and for far longer, than those that customers associate with positive experiences. This suggests that contact centers should first place a premium on minimizing situations that can create these negative emotions. Once these instances are significantly reduced, you can then up the ante by focusing on the delivery of services that delight and impress customers.
Psychologist Jennifer Lerner, of the Harvard Kennedy School, has also pioneered research in this field and suggests that there are two types of emotions that come into play during the decision-making process.
Firstly, there are integral emotions, which are feelings that arise from the actual decision at hand. More crucial, however, are the incidental emotions, which are feelings that carry over from one decision to the next, as these are emotions that also influence decisions in the future. From the contact center perspective, these incidental emotions may impact on decisions and interactions made by customers long after the event that caused them.
If these emotions - whether they are positive or negative - continue to be influential in the future, then it should be clear that the way that consumers feel should always be considered of utmost importance by the organization, throughout the entire customer lifecycle. And the best way to ensure that customers continuously have good experiences and thus engender positive emotions towards your business is to learn everything you can about them.
By utilizing technology and leveraging big data and analytics, you can learn more about your customers. This will include understanding not only their previous interactions with your brand, but should also encompass what they say and how they interact on social media platforms. The more you know about them, the easier it becomes to quickly solve any challenges they face, and to do so in a delightful and pleasant manner. This, in turn, should engender affirmative emotions, which will hopefully also impact positively on future decisions they make with regard to your organization.
The most successful contact centers are those that are capable of regularly inspiring positive emotions in their customers and minimizing the negative ones. Customers who feel strong positive emotions will feel more satisfied with the service they have received, will demonstrate increased loyalty and provide an exceptional word of mouth references. They will also likely spend more and encourage others to do the same.
Running a contact center can often be viewed as an emotional rollercoaster, but in this case, it is one where you definitively want to ensure that there are many more ups than downs.
Source: http://www.jacada.com/blog/the-impact-of-emotion-on-customer-experience
Publish Date: May 26, 2017
---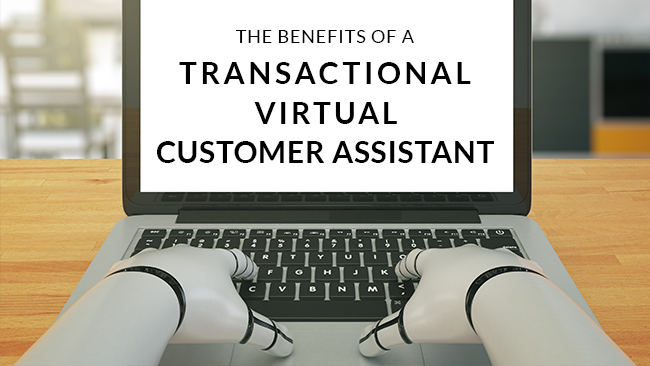 Helping customers to help themselves
Virtual Customer Assistants or Chatbots offer organizations a new dimension in customer service – but not all virtual customer assistants are created equal.
There's really no denying just how important customer service is today. Companies are putting a lot of time and effort into developing omnichannel strategies in order to better service their customers' needs, as they have realized that the businesses that win the battle of customer service are the ones that will gain a clear competitive advantage.
One of the key aspects of such an omnichannel strategy is that an increasing number of customers are demanding self-service options. And when it comes to self-service, there are new technologies coming to the fore all the time that can assist organizations in keeping their competitive edge, providing customers with the solutions they want while at the same time improving the efficiency of the business.
While many of these self-service technologies have been discussed in great detail, one that remains closer to the edge is that of the virtual customer assistant. In essence, a virtual customer assistant is a chatbot designed to provide consumers with a new self-service option.
Predicated on the growing demand for artificial intelligence (AI), chatbots are designed to provide fast, easy and human-like customer service at first contact. These chatbots hold the potential to change both how customers interact with companies, and how companies themselves interact with their customers. While still in their early stages, there is little doubt that the role of chatbots in customer service will keep on advancing, as the technology they are built on does, but even in their infancy, these solutions are proving very useful to customer service strategies.
Much like other self-service technologies, chatbots are recognized as being useful in mitigating the problem of customer frustrations around waiting times and time to resolution. After all, in a world where customer service is seen as a differentiator, the last thing you want is to do is unnecessarily keep customers on hold for long periods of time.
Chatbots also offer many advantages over other self-service technologies – for one thing, there's no need to download an app to make it work. Secondly, they tend to be both casual and useful, something that is particularly appealing to the growing millennial market. They are casual because they are conversational, which is a far more comfortable way to obtain a self-service offering than having to listen to the oftentimes complex menus delivered by IVR, for example.
However, it should be noted that virtual customer assistants are slightly different to other self-service channels, in that they seek to intervene in activities in which customers are already engaging. This means that they don't actually operate as an independent support channel; instead, they are a technology that is added to support an existing channel or customer behavior.
So, for instance, if a customer contacts a financial services organization seeking information related to an account balance, or a mobile company with a query related to a particular item on their bill, the customer assistant can help them by drawing on the vast amount of customer data that is collected by the company, and can parse the relevant information from the database in real-time and feed it back to the customer. And because it is AI-based, it is able to learn from these interactions and thus be better prepared for future queries.
In other words, the virtual customer assistant is able to take the necessary data and translate it into deep machine learning that creates progressively higher and higher levels of intelligence. In this way, the virtual customer assistant is able to 'learn' the correct answer to any question over time. Since customers today are more impatient than ever and tend to expect near-instantaneous service across whatever channel they choose to use, companies can leverage the power of chatbots to meet the rising volume of support requests with quicker response times.
Clearly then, as consumers move between different digital channels in the modern omnichannel contact center, chatbots are going to become an integral piece of a broader customer service strategy.
Virtual customer assistants offer a wide range of benefits to such a strategy, including the fact that they should deliver a faster and more efficient response, meaning customers are not put on hold and dropped calls are far less frequent. In addition, they help to eliminate human errors, such as delayed responses, incorrect information or even rudeness, and – unlike human agents – they are available to answer questions on a 24/7 basis.
On top of that, being both new technology and conversational in nature, they tend to provide a more fun and entertaining customer service experience, which can be further enhanced with custom-designed avatars and backdrops.
So then, you are now asking yourself: what am I waiting for? I should immediately go out and get a virtual customer assistant for my contact center. Well, the truth is, don't be too hasty, as not all virtual customer assistants are created equal.
As already mentioned, chatbots are able to assist with customer queries by finding the relevant information in the corporate database and providing an answer to the customer's query. Logically, then, a virtual customer assistant will only be useful for reasonably simple queries.
Not so. There is an Intelligent Assistant out there that operates as an interactive virtual agent that is capable of assisting customers with both simple and more complex inquiries, using a conversational chat-based interface.
Unlike the majority of virtual customer assistants, this solution goes far beyond the standard simple question-answer interface. Thanks to its natural language processing, it is able to understand the intent and sentiment, and translate this to actionable transactions.
While any good chatbot will provide natural, human-like assistance, without the need for the presence of a trained customer service agent, the vast majority of these virtual customer assistants simply grab information from the organization's FAQ page or customer knowledge base, and then pass that information over to the customer. This certainly saves the client time and effort, but it is still only helping out with very basic transactions.
What if the customer wants to do something more complicated, like add a relative to their medical aid scheme, or add another driver onto their vehicle insurance policy? This is a much more transactional requirement, and one which most chatbots would be wholly unable to provide.
With an Intelligent Assistant, however, the customer not only has the option of obtaining answers to basic queries, but they are also able to undertake these more transactional queries as well. In the medical and insurance examples outlined above, the chatbot would thus be able to answer the basic questions the customer may have about such an undertaking, but more than this, it would also be capable of actually walking the customer through the entire process of changing their policy or scheme by adding a new member.
This takes the Intelligent Assistant into similar territory as that of a human agent – not only is it able to converse with the client like a person, but it is also able to assist them with the kind of complex processes that in the past would have required them to hold on the line until an agent was free to help them.
It is clear then that intelligent customer assistants are more than simply another shift in an organization's channel strategy – they, in fact, offer a genuine transformational opportunity to redefine customer engagement. Think very carefully about which virtual customer assistant you choose. There are, after all, very few solutions out there that can provide the same level of service (even around more complex transactions) that a human agent is able to.
Source: http://www.jacada.com/blog/the-benefits-of-a-transactional-virtual-customer-assistant
Publish Date: May 25, 2017
---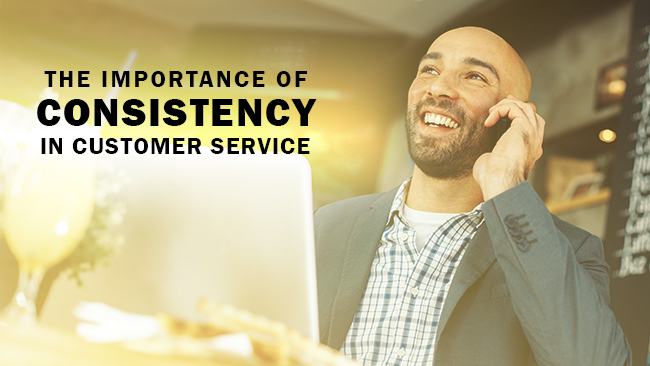 Good customer service is all about consistency
It's one thing to deliver good service to a customer, but quite another to achieve this with regular consistency. However, it is exactly this kind of consistency that the modern customer demands.
A good business will always be aware of the important role excellent customer service plays in its success. It is critical to understand that winning customers and building loyalty takes time, and that in order to build good customer relationships, you need to deliver consistent service if you are to retain your customer's hard-won loyalty.
It is also important to understand just how fragile customer relationships can be. It is far easier to lose a client due to poor customer service and issues not quickly resolved to the customer's satisfaction than it is to obtain loyalty in the first place.
Customers value consistency from their service providers, because they base their expectations on previous positive experiences. Therefore, it is crucial to not only deliver good customer service at first asking, but to keep on delivering service at the same, if not better, level every time, if you are to continue ensuring customer satisfaction.
This means that you need to focus on making sure that your interactions with customers are consistent and quality based. It is only logical that a consumer's confidence in your organization will increase if you deliver a consistent level of quality in your service – achieving this ensures that the customer feels valuable to your business.
Obviously, no enterprise is perfect, and customers understand that. However, they are more likely to forgive an occasional misstep, provided the problem is handled quickly and with care. What customers will not tolerate is any kind of rudeness, neglect or failure to deliver on promises.
This is why consistency is so important. Clients need to know that you will deliver on your promises every time, rather than only when it may be convenient for you. This is put nicely into perspective by the fact that customers, on average, will tell less than 10 other people about good service they have received, whereas the number is closer to 20 when it comes to letting people know about a bad experience.
Consistency is an exceptionally powerful customer service tool, particularly in today's world, where competition has never been greater, and both consumer choice and empowerment are increasing.
Of course, getting consistency right can be tricky, particularly given the proliferation of channels, which has led to customers triggering an increasing number of interactions with companies as they seek solutions to their challenges. This, in turn, means that they are creating clusters of interactions across multiple channels, and it is vital to service each of these interactions with the same aplomb, in order to deliver a cumulative experience that is good. For consumers, their overall customer journey is more important than any individual interaction.
There is a perceived expectation that every customer has when conducting a service-related interaction and it is critical to always meet these expectations if you are to deliver a consistent experience. Achieving this will demonstrate that you care and that you view customers as individuals - customers always want to feel like their problem means something to you. They want to feel that you have their best interests at heart and are genuinely eager to assist them.
By ensuring consistency, you, in turn, show that you care about how you engage and deliver service to customers.
So, how do you go about creating this level of consistency?
For one thing, it is necessary for employees across the organization, from salespeople to customer service staff, meet regularly to share problems and possible solutions to customer service related issues. A critical element of consistency lies in breaking down silos between departments. Furthermore, you can conduct online surveys and invite customers to provide feedback on their experiences with your organization, in order to learn what is most important to them. Once you are aware of what the key issues are, you can fix them immediately. In addition, monitor customers on all their social streams to catch praise or dissatisfaction, both of which you can learn from.
In addition, always provide clients with a time frame for expecting your response and consider setting up automated responses to incoming client emails, to ensure nothing falls through the cracks.
When it comes to demonstrating your company's consistency in customer service, there are three key areas of focus. Naturally, you need to focus on delivering customer journey consistency. This means having clear policies, rules, and supporting mechanisms to ensure consistency during each and every interaction with a customer.
Since the customer journey more often than not touches different parts of the organization, you may need to specifically create internal teams that are responsible for the end-to-end customer journey across these functions.
After all, we now live in an omnichannel world, and it is crucial to ensure that whatever channel, or even multiple channels, the customer chooses to use, they receive the same level of service across each one. The greater the variability in their experiences, the less likelihood of the customer ultimately being happy with the service received - variability is, after all, the very opposite of consistency.
The second area of focus needs to be emotional consistency. You need to engender positive customer experience emotions at all times. This builds trust and helps you forge a deeper and more meaningful relationship with clients. The greater the emotional connection between your customer and your business, the higher the customer loyalty. After all, nothing is more trustworthy than consistency.
Finally, your organization should focus on delivering communication consistency. Your brand is driven by more than simply promises made and promises kept. It is also about ensuring that customers recognize when you have delivered on those promises. This means you should proactively shape your key messages and customer communications to consistently highlight such delivery.
Achieving all of the above will mean you have to constantly track progress, effectiveness and predict opportunities, which may require your business to rethink both its metrics and analytics, in order to properly report on the customer journey, rather than individual touchpoints.
Furthermore, it is critical to immediately fix those areas where you have identified negative experiences as being common. Reducing bad experiences, even when your service is not necessarily at an exceptional level yet, will help to give the customer a stronger feeling of consistency.
Perhaps most importantly of all, you must bear in mind that the overall customer journey includes much more than just the customer service aspect. Everything from pre-sale engagement through to after sales services forms part of this journey, so true consistency will encompass every single aspect of your organization.
Customers today have far more control than they did in the past and they are also increasingly perceptive and pay attention to every little detail. Therefore, your business simply cannot afford to compromise on any component of the customer journey. Customers expect the same level of service quality across each and every stage of the customer journey, so the only road to true success is to pay attention to detail, offer the highest quality service possible and ensure that every one of your people stays focused on maintaining the high standards you set for your business. There is little doubt that your customers today expect that.
Source: http://www.jacada.com/blog/the-importance-of-consistency-in-customer-service
Publish Date: May 24, 2017
---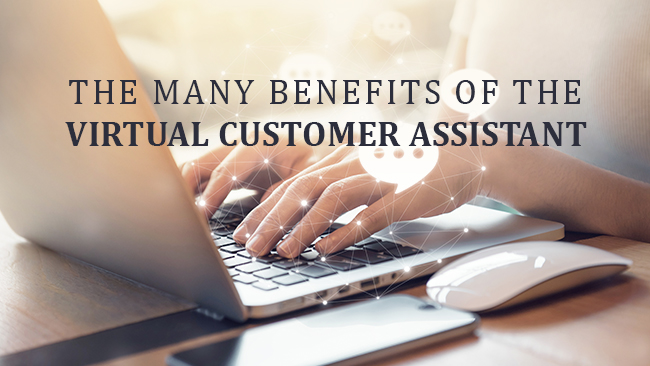 Implementing a Virtual Customer Assistant or sometimes referred to as a Chatbot within your contact center will prove to be beneficial to both your organization and the customers you are trying to serve.
The rise of virtual customer assistants has been rapid, of that, there is no doubt, and as with any new technology, there have been mixed opinions about its effectiveness. Nonetheless, despite some shortcomings in the initial versions of these solutions, it is already clear that virtual customer assistants have enormous potential in regard to enhancing the customer experience.
Perhaps the key to success when implementing a virtual customer assistant is to determine where it might best sit within the customer journey. Get this right, and it will be able to act as a valuable addition to the human advisor team, greatly improving your customer interactions.
A well-implemented virtual customer assistant – or in the context of a contact center, a virtual customer assistant – can offer your organization a whole host of benefits, many of which sit outside the realm of the benefits traditionally associated with customer service technologies.
Perhaps the main benefit of a virtual customer assistant is that it fits nicely into what is a growing demand from consumers for new ways to solve their problems and interact with brands and services. Part of this is a growing trend amongst customers to use text and instant messaging as their first choices when communicating with a contact center, rather than utilizing the more traditional voice channel.
The rise in the use of text and instant messaging channels goes hand in hand with a growing desire by customers to solve their problems themselves, rather than asking someone else to do it for them. This is driven, at least in part, by the growing number of Millennials within the customer base. The virtual customer assistant, of course, is the perfect response to these trends.
Of course, there are many other benefits that virtual customer assistants bring to the party, both from the perspective of the contact center and from that of the customer.
Probably the most crucial benefit, from the point of view of the contact center, is that implementing a virtual customer assistant should result in dramatic cost savings. It is well known that voice is the most expensive channel for such a center, so implementing a self-service tool that reduces the load on the voice channel is bound to save you money.
In addition to being cheaper than live agents, virtual customer assistants are also an efficient way to deliver customer service. Because responses to customer queries are based on pre-programmed logic, the consumer receives a rapid and pointed answer to their question. Furthermore, they eliminate human errors, such as delayed responses, incorrect information or even rudeness.
And while it costs less than a human employee, a virtual customer assistant also works much harder, in the sense that it is available 24 hours a day, seven days a week, 365 days a year, taking no vacation time, sick leave or even coffee breaks.
From the customers' point of view, virtual customer assistants can improve their satisfaction, as they are now able to complete a transaction without needing to wait in a queue to talk to an agent, or painstakingly search the contents of an entire website for the answer. And they can use their channel of choice, such as text or instant message, to ask a question, knowing they will get an answer almost immediately.
This is because virtual customer assistants have faster and more accurate access to the client's information. A virtual customer assistant linked to your company's database will have immediate access to all the history of use and even behavior patterns that a particular client has, and as it is electronic in nature, it will be able to hunt down the relevant information required at speeds that would make even a superhuman agent blush.
Virtual customer assistants also improve things for agents, in that they offer the ability to solve simple, quick-response needs, which frees up your contact center's customer service representatives to focus on the kind of complex customer demands and high-touch interactions that actually challenge them – and everyone wants a bit of challenge from their jobs.
There are even virtual customer assistants that have the ability to go a step beyond the standard simple question-answer interface. Using artificial intelligence to be able to understand the intent and sentiment of the query, they are able to translate this into actionable transactions. A good example here would be a situation where a customer wants to add another driver to their vehicle insurance policy. A transactional virtual customer assistant would be capable of actually walking the customer through the entire process required to achieve this, eliminating the need for the client to talk to a human agent.
Another major benefit is that virtual customer assistants can incorporate visual media, which is ideal since humans themselves are very visual creatures. While they do primarily communicate through text, virtual customer assistants are capable of incorporating rich media like picture and GIFs into the conversation. Using images like this can help make virtual customer assistants seem more human, or could even allow them to showcase a product that may be easier to display than to describe. A good example here is if a customer asks a question about a particular product and the virtual customer assistant is able to show them an image of the product, as well as similar products that may also interest the consumer.
Most critically, a virtual customer assistant, these days, is almost indistinguishable from a human and can deliver a seamless, natural human experience. In addition to this, it can give your brand a 'voice.' For example, if your brand is a more informal type, the virtual customer assistant can be programmed to use slang and casual language and can refer to the business in the first person.
With so many benefits to offer, the only thing that seems to be holding virtual customer assistants back at the moment is the fact that some of the initial high-profile solutions have demonstrated shortcomings. However, despite these, it should be obvious that they have the potential to contribute to and enhance the customer experience quite significantly.
Virtual customer assistants today are no longer merely a novelty item; they have the potential to further open up your company's self-service channels while adding a great deal of value to the customer experience. Of course, in order to add this level of value, we need to use virtual customer assistants that truly make the client feel like they are having a conversation with a real human - one that is incredibly knowledgeable and quick to provide the right answers.
Enterprises today are constantly on the lookout for technologies that can save them money and decrease the load on their human agents while improving their ability to service the customer. At the same time, Consumers are increasingly seeking faster ways to resolve their problems and to do it by themselves if at all possible. Virtual customer assistants clearly meet the requirements of both customers and organizations.
Modern brands ultimately want to be where their customers are, and in a world rife with smartphones and social media, where those customers are is on their mobiles, texting, messaging and posting. Therefore, it should be obvious that using virtual customer assistants will become as natural to them as texting a friend.
Source: http://www.jacada.com/blog/the-many-benefits-of-the-virtual-customer-assistant
Publish Date: May 23, 2017
---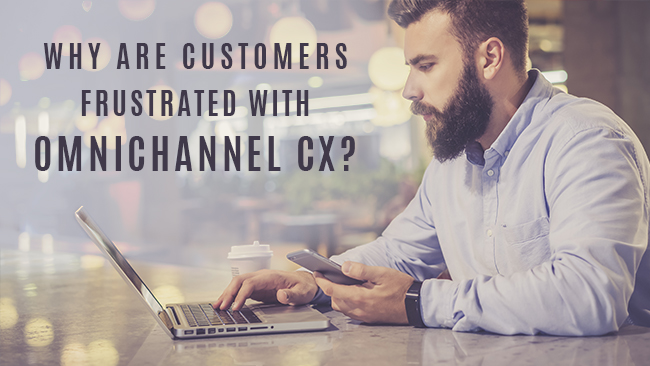 Today's modern, tech-savvy customers are becoming increasingly demanding in their quest for a great customer experience. They expect to be able to shop anytime, anywhere and from any device easily, and if your brand is not fulfilling these expectations, you won't survive. Therefore, one of the critical aspects of any customer service strategy today is to deploy an Omnichannel sales and customer service approach that provides customers with an integrated experience across all channels, including telephone, mobile, chat or social media.
However, while many companies have already implemented their Omnichannel infrastructure and strategy, many of them are still failing to take advantage of its benefits, and combined with the growing expectations, the result is rising customer frustration with their experience. Let's look at a few of the reasons why:
Customer Expectations
95% of customers use more than one channel to communicate with companies!
Over the course of the customer journey, customers may switch channels for a variety of reasons. In fact, according to Forrester, 95% of customers use more than one channel to communicate with companies. Sometimes users are interrupted, or maybe they just figure their task would be easier on a different channel. Some activities actually require users to move across various channels to complete them. Regardless of the reason, the customers expect any multichannel support experience to be seamless, that the company will have access to a single view of their customer profile across all channels. This includes all of their customer information, order and billing history, and a universal history of all interactions which enables customer support to be able to pick up the conversation without hesitation, and the customer will not have to repeat the story upon calling back or when switching between channels.
Channel Blindness
Where the problems arise is when the channels are disconnected and are working in a separate silo. This leads to a sort of "channel blindness" and keeps the customers from having a seamless experience as they move between channels. The reasons for this vary for, including the costs that companies face while integrating different channels. However, many times the disconnect between channels originates in issues much deeper than the front-end design of the channel experiences. As organizations begin to integrate new channels, technologies and procedures are added in stages and often completely separately. The result is a lack of coordination in processes that leads to a fragmented backend infrastructure for many companies. Other possible roadblocks occurring on the backend could be caused by disjointed organizational hierarchies and working teams, separate fulfillment processes or old procedures that no longer work in the new Omnichannel reality.
Lack of Consistency
Omni-channel service consistency and seamlessness go hand in hand. As customers perceive each customer service channel to be part of the company as a whole, all information given to the customer, no matter the channel, must match to avoid confusion and frustration. Inconsistency between different channels gives the impression that the entire company is disorganized and unable to provide superior support, and it's a common problem. In fact, while nearly all customers use more than one channel to communicate with companies, Accenture reports 65% are frustrated by inconsistent experiences. For example, nowadays, customers often use their smartphones and tablets to visit a company's website. In fact, a report on mobile CX found 63% of consumers use mobile devices a few times a month or more to search online for customer and product support. However, it is still unlikely that they will actually make the purchase on their phones, especially in the same session. So, while brands may emphasize responsive online storefronts designed for mobile devices to ensure an optimized mobile experience, they tend to forget about the consistency of the customer experience when the customer transitions out of his mobile world.
Having No Measurement Strategy
You may think that your Omni-channel strategy is successful while actually it's not and vice-versa. Today it's crucial for businesses to have a reliable measurement strategy in place to accurately track valuable KPIs and to optimize them to evaluate what is working well and what's not properly, as well as the overall Omnichannel strategy. Furthermore, as the customer base grows, each channel must be able to scale up to meet the demand without creating silos. Not only does this keep information consistent, but it also gives the system the ability to change channel distribution to match the rising traffic.
As communication channels are evolving to meet growing customer expectations, so do customers expect seamlessness and consistency in their Omni-channel customer support. While the challenges to meet these expectations are real, a unified customer engagement platform offers brands a tremendous opportunity to create an optimal customer experience across all touch points, thus transforming frustration into brand loyalty and advocacy!
Source: http://www.jacada.com/blog/why-are-customers-frustrated-with-omnichannel-cx
Publish Date: May 22, 2017
---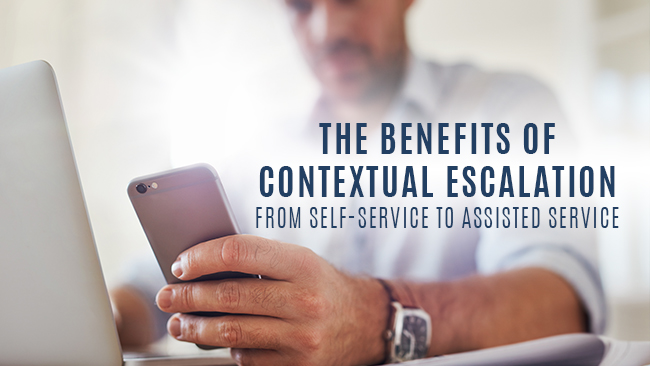 Once upon a time, quality and price were the essences of buying decisions. However, today more and more brands are chosen based on whether the overall customer experience matches customer expectations, and delivering a frictionless, cross-channel customer experience is the key.
While the rise of self-service solutions meets the growing customer demand for quick, efficient solutions in many service situations, optimized assisted-service across these channels is still critical and remains the best way to ensure success. Companies need to recognize when self-service will be more effective or when live agent assistance will be better; then they need to offer a seamless transition between them. Those brands that do are reaping the benefits. Let's take a look:
A Self-Service Foundation
Today, an effective digital self-service solution on the web, mobile, social and messaging channels is the foundation for any customer service strategy. The reasons are quite clear as 53% of US online adults now are likely to abandon their online purchase if they cannot find a quick answer to their question; while 77% say that valuing their time is the most important thing a company can do to provide them with good online customer service. It is no surprise then that, according to Forrester, "customers increasingly leverage self-service and digital channels for customer service because these channels offer the least amount of interaction friction." Customers will make the first contact with a variety of issues, and once they do, there are many issues that cause customers delays. However, when there is a self-service option, in particular, a virtual assistant that's available 24/7 leveraged across all digital channels, it eliminates long wait times, or having to be transferred to different representatives in order to resolve their issue, while also speeding up queuing time for customers who can't be helped by the virtual assistant.
At the same time, a self-service solution that can show up before the live chat or phone solution enables brands to keep pace with the behavioral evolution of today's customer who prefers to search information and answers independently, and now has the digital tools to do so. This includes even creating an FAQ section on the website or alerting customers of existing issues that they can troubleshoot themselves through a step by step guide. Proactively enabling your customers to help themselves empowers the customer and improves the overall customer experience, as customers can get the answers they need any time of day. This, of course, leads to higher conversion rates while reducing support costs because fewer live chat agents are needed.
Context is Everything
While there is no denying the importance of self-service, nevertheless, there are many situations where customers make initial contact on self-service, and then seek to continue the process with a live agent for a more personal interaction. In other words, customers want to be able to easily switch between channels when self-service is not enough. While in 29% of cases it's the phone, followed by email (23%) and web chat (15%), it really depends on the customer's context, such as their location at the time, which device they are currently using, whatever else they may be doing at the time, the precise nature of their support request, its emotional layer, the level of urgency and their personal preferences. Now the challenge, as well as the tremendous opportunity it presents regarding the overall customer experience, is to take control of this process of contextual escalation.
Optimizing Omni-channel CX with Contextual Routing
Today, through utilizing artificial intelligence technology that fuels machine learning interactions within self-service applications, these various dimensions of context can be immediately analyzed in real time. In addition to all the information about the customer's relationship with the brand, including prior interactions, purchase history, and more. Brands can now collect instantly actionable virtual assistant interaction data to expand their understanding of a consumer's intent by picking up on patterns in behaviors as they happen. By placing customer service requests in their right context, brands can now engage with customers across communications channels (including email, voice, SMS and social media) with a high degree of customer understanding. As a result, consumer service and purchase needs are handled quickly. Since inquiries escalate through the most cost effective channel and the most expensive agent interaction channels are reserved for the highest value activities.
With the growing move to a digital Omni-channel customer experience, so too is the need for an optimized Omni-channel customer service strategy. Starting with an effective self-service solution, brands can begin to unlock the data information that is generated across multiple customer interactions and channels to create that frictionless, cross-channel customer experience that customers have come to expect, whether within a self-service solution or live interaction. Welcome to the future of customer service.
Source: http://www.jacada.com/blog/the-benefits-of-contextual-escalation-from-self-service-to-assisted-service
Publish Date: May 19, 2017
---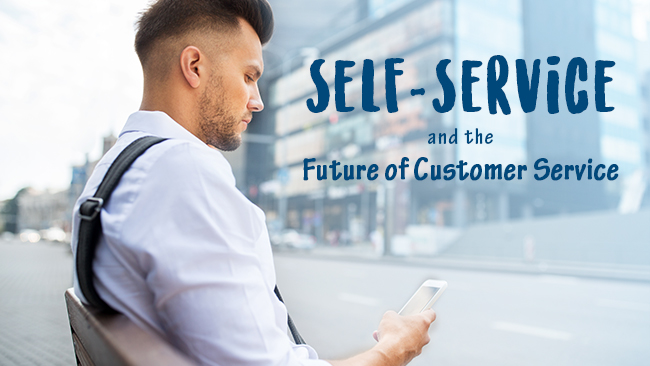 As an increasing number of customers choose to do it themselves, it appears as though the most crucial technology in the future contact center will be self-service.
It should be clear to anyone that the customer experience today is vastly different to what it was just a decade ago. This is mostly due to the wide range of new technologies that have come to the fore, but it is also, at least partly, due to changing attitudes within the customer base itself. One thing that is obvious is that customers are only going to be demanding more from your organization's customer experience as we move forward.
One of the key issues that is changing the customer experience is the blurring of the boundary between work and home. In other words, more customers want to engage with businesses outside of the traditional office hours. This means finding new ways to enable them to receive such service, on a 24/7 basis. Since very few organizations have the resources to employ agents on a full-time basis to meet this demand, the answer is instead to enable your customers to serve themselves.
This is ideal for a large portion of the customer base too, since customer attitudes have also shifted significantly in the past decade. Where before, their first instinct was to call customer service for help, most now prefer to solve problems on their own. The goal of self-service is to do everything possible to help customers solve the issue on their own, by empowering them with the information they need and giving them the flexibility to access it at any time. Of course, you still need to ensure, as much as possible, that you still have agents available if they are required.
Self-service, of course, is not only about enabling the customer to do things for themselves – deploying such solutions will reduce waiting in queues (and thereby dissatisfied users) and minimize support costs for your contact center as well.
However, on the customer service front, self-service is rapidly becoming a must-have, as a growing number of Millennials join the customer base. This is a market segment that is increasing in size, spending power and influence. It is a segment that generally demands instant gratification – the nightmare scenario for most customer service centers - and most crucially of all, it is a segment that prefers to do things for itself.
Surveys of Millennials have indicated that around two-thirds of this market claim to feel good about themselves, and the company they are doing business with, when they resolve a problem without needing actually to contact customer service.
This is a generation that actually wants to do it themselves and prefers to have total control over its own support experience. With this in mind, it is no wonder that Gartner has suggested that the future of customer service will be self-service.
Of course, it is one thing to offer customers – particularly Millennials – the option of doing it themselves, but unless you provide them with tools that appeal to their sensibilities, you are just as likely to irritate them as if you left them holding on the line for an agent for ages. And the Millennial market, more than any other, is the one most likely to take their business elsewhere, the first time they are left unhappy by your service.
This would seem to rule out using the most common contact center self-service method, which is the standard interactive voice response (IVR) solution. These have many faults, including the fact that users sometimes fail to discern what the automated voice is saying, or that the menus provided offer too many options. By the time the consumer has listed to half a dozen options, they have probably forgotten what the first one was. Besides, we live in a visual world, where it is easy to tune out a droning, robotic voice and perhaps miss the option you were waiting for. Basically, standard IVRs are often simply not equipped to help users solve the kind of problems that they want to sort out for themselves.
On the other hand, one thing you can be sure of is that most customers – and all Millennials, if we're being honest – will have is a smartphone. This is why implementing a visual IVR solution could conceivably be the answer to your self-service challenges. This is a solution that effectively offers all the benefits of a standard IVR, without any of the drawbacks.
Visual IVRs take advantage of the fact that the customer has a device with a large screen, by delivering a menu that is visible and easy to scroll through. Even long menus are easy to handle, and it is generally a simple task to scroll back a screen if the user feels they have missed some important information. Ultimately, providing the menu visually effectively increases the users' ability to both absorb and enter complex data.
Furthermore, by visually involving the customer and giving them a tactile experience into the bargain, you give them a genuinely satisfying experience that leaves them feeling happy about the transaction, once they have sorted their issue out for themselves.
Moreover, unlike a standard IVR, where failure to solve the problem means transferring back to the queue and holding for an agent, visual IVR is able to seamlessly connect customers who fail to solve their problem to other self-service options and/or an agent support resource. And the solution can even provide said agent with context, meaning they already know what the customer's issue is by the time they answer the call. When you have failed to solve your own problem, nothing makes you feel better than immediately having a sympathetic and knowledgeable voice on the other end of the line.
Still, there is little doubt that fewer and fewer such transitions are going to occur in the future, as customers become more adept at solving their own challenges, and self-service technologies continue to improve.
The easier contact centers can make it for customers answer their questions and solve their problems, without having to actually speak to an agent, the more likely it is they will find themselves ranked highly by those selfsame customers, who are able to do it themselves at the first time of asking.
One thing we can be sure of: consumers expect companies to keep improving their levels of service, and self-service is the only long-term solution to meeting such customer expectations. Moreover, as more Millennials enter the market, so the demand to 'do-it-yourself' is only going to increase, and companies that wish to remain at the forefront of customer service are going to have to ensure they have the best self-service technologies available in their contact center.
Source: http://www.jacada.com/blog/self-service-and-the-future-of-customer-service
Publish Date: May 17, 2017
---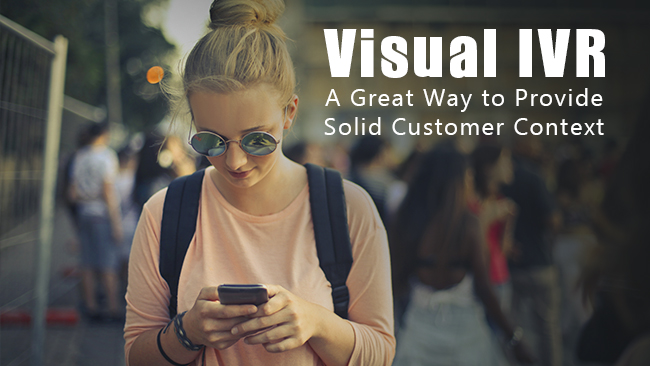 Customers hate having to repeat steps already taken, simply because the agent they are speaking to doesn't know anything about their problem. This can be solved by providing context.
Customer service is a tricky thing to get right, in today's multi- or omnichannel world. After all, most often, by the time a customer gets through to an agent in the contact center, they have already tried at least one, if not several, other channels to resolve whatever their issue may be. The problem, from a customer service point of view, is that when they do reach an agent, they inevitably find themselves having to repeat everything they have already done to the person on the other end of the line, who oftentimes is quite bewildered at how frustrated or angry the customer is from the outset.
This occurs because of a lack of context. The agent is unaware of the previous attempts made by the customer to resolve the problem; they have no information to tell them, prior to answering the call, who the customer is, what other recent actions they have taken, and any other potentially useful information.
Nobody who has spent any length of time attempting to sort out an issue wants to start at the very beginning again. Realizing that the agent knows nothing about your situation is not only frustrating in this respect, but is made doubly so by the knowledge that contact centers have access to so many wonderful technology channels, and yet can't seem to get the basics right.
Obviously, there are numerous factors that influence the customer's context – everything from personal preferences to their location, and from their emotional state to the actual nature of their request plays a role in determining the customer's context, and contact centers should be able to establish all of this, in order to serve the customer effectively and efficiently.
Remember that context, ultimately, provides meaning to various interactions and can link recurring interactions together, in order to determine patterns and thus to help recommend a course of action. If you are able to correctly evaluate the context, you will be far better positioned to understand and manage the customer relationship better. Proper context also assists in reducing the customer's effort involved, and that goes a long way towards improving their happiness.
After all, customers are people too, and they want organizations to recognize that their time is also important and should thus not be wasted. Knowing the customers' history and being aware of the problem they are trying to solve when the agent speaks to them will be a big help in improving customer satisfaction.
You only have to put yourself in the customer's shoes to realize how much more appealing a brand becomes when – having already become frustrated from trying multiple methods to resolve their challenge – a customer is put through to an agent that has a deep level of insight into their issue, from the moment they answer the phone.
So the question then, is how do you ensure that your agents have context before they answer a call?
This is not always easy to do in an omnichannel environment, but there is one tool that can make life much easier for both the customer and the agent – the visual IVR. Operating in much the same manner as a normal IVR, but with visual prompts sent to the user's screen, instead of voice prompts, the visual IVR is the next generation of self-service tools. Unlike a standard IVR, which can be confusing, take too long or simply not offer what the client is after, the visual IVR is easy to navigate, simple to use and, most crucially, is able to record every action taken by the customer, meaning it can serve as the filter that provides context.
Most customers today will be happy to try on-demand digital assistance first, especially if it as easy to use as visual IVR should be and is able to offer them a clear path for helping themselves.
Visual IVR technology is thus the perfect answer to creating a better customer experience – it makes it simple for the customer to drill more deeply into their enquiry, it records these attempts and is able to provide agents context if they require it, and if it succeeds in solving the customer problem without the need for a phone call, it saves your contact center money as well.
However, our focus here is on the situation where the customer is unsuccessful at fixing the issue. Through the visual IVR, they can then choose to be transferred to an agent through various methods (call back, waiting queue, chat) and the tool will at the same time provide the agent with the steps the customer has attempted already, thus enabling them to rule those out during troubleshooting, meaning they can more quickly get to the solution. Faster resolution time, of course, equates nicely with great customer service.
It is clear then that having a solid visual IVR solution in place will ease the customer journey, as it will place real context around their efforts and should ensure your agent is better prepared to deal with the challenge, while at the same time ensuring your customer's journey is as seamless, personalized, and efficient as possible. After all, adding context to the conversation is one of the easiest ways for an agent to personalize the customer experience.
Ultimately, any good contact center should have a visual IVR system. Not only will such a solution help to reduce overall call volumes, due to its ability to pivot those calls into a fully capable digital engagement, but when callers do need to be transferred to an agent it will both ensure they are routed to the right agent the first time, and provide the right context to the agent. Servicing your customer without them needing to re-authenticate or once again explain why they are calling will reduce customer frustrations and lead to a happier resolution for them, while at the same time reducing the average handle time of these calls as well.
When you look at it this way, the only surprise is that not everyone is already using the visual IVR to boost their customer service and reduce costs to their center
Source: http://www.jacada.com/blog/visual-ivr-a-great-way-to-provide-solid-customer-context
Publish Date: May 16, 2017
---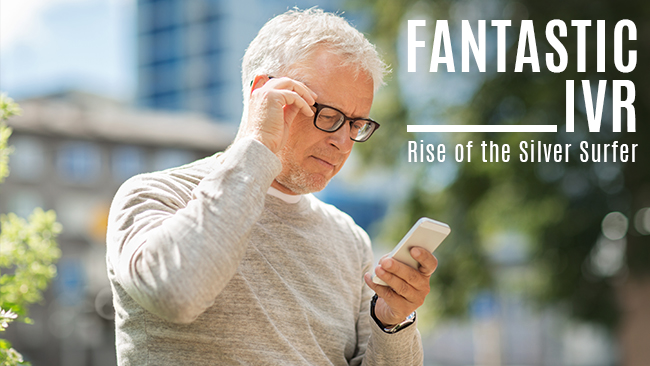 An increasing number of senior citizens are making use of smartphones when communicating with contact centers. Adopting a visual IVR is the ideal way to make their lives easier and reduce your own costs at the same time.
There is a common misperception that the Internet, social media and smartphones are the all-but-exclusive domain of the younger generation. That is not the case, however, with many older adults enthusiastically adopting these technologies not only as a means of staying current but also of keeping in touch with old acquaintances and younger family members.
Statistics indicate that one in five Twitter users is over the age of fifty. Perhaps this is not such a surprising stat, since everyone knows the president is an avid user of the service, and he's already 70. However, more than 50% of Americans 65 and older use the Internet, with three-quarters of these active on a daily basis. So it should come as no surprise to learn that in an increasing number of senior citizens are purchasing and using smartphones as well.
In fact, a survey conducted last year by Age ¹ indicated that over half of all respondents in between the ages of 60 and 79 owned a smartphone. Despite this growing uptake, there remain a number of challenges faced by senior citizens in adopting these technologies. For some, the challenge is physical in nature, with health conditions and disabilities making reading difficult or successfully operating the buttons on these devices challenging.
In addition, there are inevitably going to be members of the older generation that have skeptical attitudes towards the real benefits of technology, and others still that experience difficulties in learning to use these new devices.
On the other hand though, embracing new technology later in life also offers its own benefits. Smartphones are the ideal way for senior citizens to remain in touch with friends and family, either through calls, SMSes, or accessing platforms such as Facebook or Skype.
Clearly, then, the smartphone is inevitably going to be the go-to device for many older customers when they want to get hold of your contact center. And for the multitude of simple questions that many customers will want to ask, your contact center is undoubtedly going to want to use an IVR where it can.
In the healthcare sector, we have the perfect confluence of an older customer base and an industry that by its nature will be required to provide answers to a diverse range of questions relating to care packages, medicines, payments and many other such aspects. So what is wrong with employing a simple IVR?
Many senior citizens have some form of hearing issue, which means that even hearing things correctly when talking to a live person is not always easy. With the synthesized voices found on IVRs, understanding what is being said becomes even more difficult.
Moreover, in most cases, IVR technology is not exactly senior-friendly when it comes to issues like volume, pitch, tone and speed. Nor even when it comes to the amount of time provided to respond to prompts. Obviously, this means that your IVR is generally only succeeding in doing the opposite of its intent – it is making the process more, not less, difficult for the customer.
Other issues older people raise with IVR systems is their dislike in talking to a machine, the often complex nature of the telephone menus and the lengthy instructions related to this. In addition, menus are generally considered to be too long. Nobody wants to have to go through the same menu multiple times to find either the option they want or the one that will at least allow them to speak to a human operator. As a contact center operator, your organization also should not want them to try and contact a human operator, except as a final resort, since such calls are the costliest ones your center can field.
With senior citizens, poor voice recognition can also impact their use of a typical IVR system – it is easy for them to become frustrated when the system fails to recognize their voice commands and choices. Anything from a bad line to unclear pronunciation to excessive background noise or handset volumes can cause this. But whatever the cause, the result is never one which reflects positively on the service provider.
Moreover, many older people have indicated that if they have a bad experience with an IVR, and there is a competitor whose system is more to their liking, they would be quite happy to transfer their allegiance there. This means you now find yourself in a position where customers might be willing to jump ship to a competitor that better addresses their needs. And you should never forget that in most cases, senior citizens have time on their hands anyway, so it is a simple matter for them to research your rivals and shop around.
So what is the answer?
It is surprisingly simple – instead of utilizing a standard IVR, introduce a visual one instead. By delivering a visual menu to the customer's smartphone screen, they are able to see the menus and peruse them at their leisure. No more frustrating electronic voices, no prompts that fail to give adequate time to respond, and no more forgetting what was number one on the list by the time the IVR has given you a sixth possible choice.
Visualizing the IVR is ideal for the older demographic, as it makes the process simpler and easier, enables them to make their selection a lot faster and completely changes the experience. After all at its most basic, humanity is a visual species, so seeing the menu is far more comforting than simply listening to it. Secondly, it makes it simpler for users to navigate back and forth to find the option they need.
Visual IVR has been proven to increase customer satisfaction because it improves your service levels, and it is also a lot better suited to retaining and satisfying customers. So why haven't more healthcare providers adopted this solution? It is most likely because they have not yet realized that senior citizens are not as technologically backwards as they might think, and see visual IVR as something that will increase, rather than decrease, the complexity of navigating customer service, even though this patently untrue.
You shouldn't patronize your older customers by suggesting that they have no handle on the latest technologies because the facts clearly belie this. At the same time, with customers of this nature - those that are more likely to become easily frustrated with technology when it doesn't work as they expect – you do want to do everything you can make life easier for them.
What it boils down to is that you need to recognize the fact that they are much the same as any other customer segment. Many older people are more technology-proficient than organizations give them credit for, and they, like other customer segments, prefer doing things as quickly and directly as they can, without having to wait to talk to an actual person.
With visual IVR, you have the opportunity to not only make navigating the sometimes complex world of healthcare simpler for them, while providing them with a 24/7 service facility but at the same time saving your contact center thousands of dollars per year.
Better customer service at a lower cost – what's not to like about that?
Source: http://www.jacada.com/blog/fantastic-ivr-rise-of-the-silver-surfer
Publish Date: May 10, 2017
---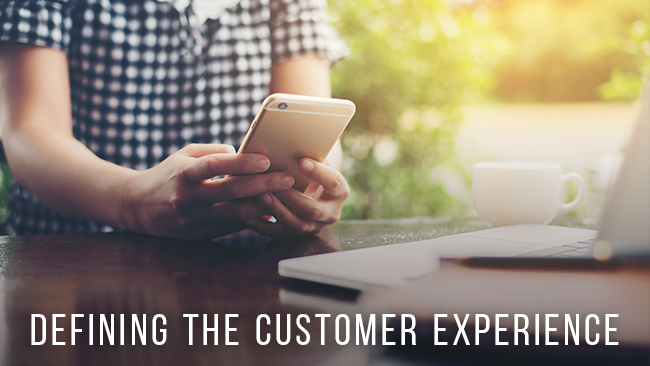 The art of the definition
'Customer experience' is a phrase widely bandied about in the contact center space, but failure to define what it means to the organization can easily result in unhappy customers and lost earnings.
Defining the customer experience is not as simple as stating that it is 'the experience that a customer has when interacting with a company.' Although this may be technically true, and even count as the textbook definition, the truth of the matter is that properly and effectively defining the customer experience encompasses a much bigger picture.
IBM, for example, has defined the customer experience as 'the designed interaction between a customer and your organization.' If we unpack this statement, the key term here is the design element. This is because your customer experience is ultimately determined by the way in which you have designed your actions, processes, and procedures. If they are designed well, then your customer will likely have a good experience. Design them poorly, and you will probably end up with unhappy customers.
One of the challenges with customer experience is that it is seldom something that is looked at in a holistic manner. By this, we mean that the customer experience needs to form part of the fabric of your organization, rather than merely being the focus of a single area of the business. Most often, customer experience is viewed only from the marketing point of view - how should the stores, marketing, and advertising look and feel to support the brand and give the customer an inclusive experience?
However, in most cases, there are no processes or procedures to link the contact center to marketing, as it most often resides under sales or operations. Because of this distance and the fact that most organizations still operate in silos, in most instances the marketing team will have little understanding of what takes place in the contact center.
Clearly, this is a major failure, as the contact center is inevitably at the coalface of customer interaction. It is, without a doubt, the most common communications channel a business has with its customer base. In fact, a Purdue University study pointed out that a massive 92% of customers judge an enterprise based upon their interactions with the organization's contact center.
So if your company is defining its customer experience based on marketing, while your customers are defining their experiences based on the contact center, something is likely to give because of this disconnect – and you can bet that when it does, it will be your business that suffers, as customers shift their loyalties elsewhere.
It should be clear then that to defining the customer experience properly, you must ensure that your contact center plays a prominent role in any such definition process. After all, it is the customers' needs, perceptions, and influences that play a major role in shaping a company's direction, so the entity most closely associated with handling customers when they are unhappy should really have a big say in how your business defines the customer experience.
Since your contact center most often is the front line of the customer experience and has to face the brunt of dissatisfied customers, the processes you put in place will go a long way towards defining the customer experience. These processes need to focus on both the customers' ease of access to information – whether this is related to purchases, simple inquiries or to fixing a problem they may have – and to their speed of access. This is all about the service level, the length of time they have to wait for resolution and the kind of hoops they have to jump through to achieve this resolution.
Furthermore, a properly trained and empowered contact center can be instrumental in increasing customer satisfaction and improving customer loyalty. Correctly and efficiently handling customer issues is the key to strengthening customer relationships and building and positioning the company brand more effectively.
In turn, handling the customer issues properly requires the correct management of pain points that can easily lead to negative customer experiences. You don't want the customer to have to hold too long for service; you want to be able to serve them via their channel of choice and ensure seamless transition if they move from one channel to another; you don't want to frustrate them with complex IVR menus; and you want to have the correct escalation policies in place to ensure prompt and effective action is taken to sort out the customer's problem.
If all of the above is done right, then your agent will have the opportunity to support the brand messages and to boost customer satisfaction further, through the judicious application of discounts, vouchers or some other means of making the customer feel special. This is where we get to the crux of the customer experience: in order to ensure customer satisfaction, be prepared to go the extra mile in delivering not only service but a little extra on top. And be willing to empower your agents to make such offers.
Remember that what it boils down to is the fact that the more exceptional the customer experience, the more it impacts positively on your bottom line. Depending on your business or the vertical market you operate in, the overall monetary impact of customer experience when defined by how customers perceive their interaction with your company, can potentially be measured in millions of dollars.
Poor customer experiences are a huge source of wasted money for companies. This is not only in terms of investment in contact centers and personnel but also in terms of money lost because unhappy customers inevitably buy less from your business. Failing to educate and inform your customers can lead to confusion or frustration, and frustrated and confused customers can easily churn away from your organization, causing a dramatic shift in customer loyalty, which will have further long-term financial impacts.
On the other hand, effective problem resolution and solid customer service should lead directly to an increase in customer satisfaction, as a result of improved processes and better approaches by your agents. An improved customer experience should translate directly into long-term loyalty, with all its attendant revenue benefits.
Ultimately, you need to think carefully about how you define the customer experience, because a well-defined and thought out customer experience will play a significant role in delivering to your customers the experience you want them to receive – one that reduces customer churn and attrition; one that supports cross- and up-selling; and an one that truly succeeds in building loyalty.
Source: http://www.jacada.com/blog/defining-the-customer-experience
Publish Date: May 4, 2017
---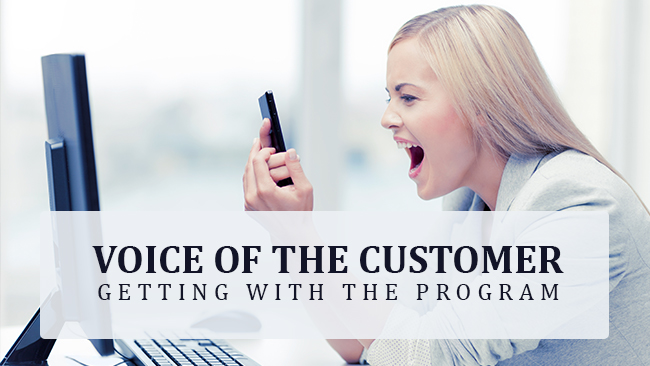 Delivering a better customer experience is always a key goal, but not always that easy to achieve. Effectively implementing and utilizing a Voice of the Customer program is the answer.
By now, most enterprises understand that customer experience is vital to their businesses. In fact, many might go so far as to point out that in the current economy, they expect to be competing primarily on the customer experience ticket.
Given this, it is no surprise to learn that most companies think they know what their customers' want. Unfortunately, what they think and what their customers think often diverge quite drastically. And failure to properly understand what your customer wants inevitably leads to a slump in respect of everything from product research and development to marketing communications, and from sales effectiveness to services delivery.
This means that companies need to understand their customers better if they truly plan on delivering the kind of customer experience that will differentiate them from their competitors. It is here that the voice-of-the-customer (VoC) program comes into play, as this is something uniquely designed to help companies better understand the experiences they are delivering. VoC describes customers' feedback about their experiences with your products or services, as well as their future expectations for these solutions.
Remember that in the end, the customer experience 'lives' entirely in the minds of the customer themselves, regardless of what your organization might think. This is why VoC programs are such a priority for so many businesses - the ability to truly listen to the customer and get inside their head is crucial if your goal is to compete on customer experience – and VoC programs are the only way to systematically listen and then use this data to take action to improve the customer experience. VoC programs also enable you to monitor your own performance over time.
Of course, implementing an effective VoC program is no simple task. It entails capturing, categorizing and prioritizing customer expectations and preferences. This is necessary in order to ensure that the right mix of culture, people, processes, and technology are put in place, in a sustained effort to unfailingly delight the customer.
Of course, it is also important to understand that customers are never a single, homogeneous group. Therefore, in order to be effective, a VoC program will need to be based on well-defined customer segmentation. This can be done according to specific demographics, and by transactions, behaviors or other activities. It should also take into account other influences like loyalty program attributes and, of course, social media behaviors.
A good VoC program should encompass both manual and technology approaches: manual methods can include focus groups, reference programs, and customer interviews, all of which deliver good qualitative analysis, but fail to scale well. To achieve real scale, you should leverage technology, as this will also enable your business to continuously gather customer feedback in a way that makes it much easier both to analyze and to act upon.
Obviously, the more customer data you have access to, the more effectively you will be able to understand the VoC. This means bringing together the customer data stored in everything from your ERP and CRM to that found in e-mail, service management, billing, and marketing records. In other words, effective VoC requires you to find a way to bridge the disparate data silos within your organization, in order to properly consolidate and make sense of customer relationships.
If approached properly, there should also be little difficulty in obtaining the relevant feedback required from your customers themselves – after all, customers like to be heard and will thus most likely be happy to engage in a VoC program. Of course, this happiness will not last if the customers get the impression that you are failing to act on their input. In fact, this will likely have the opposite effect to the one you want, as it will leave them with a distinctly bad impression of your service.
It should be noted that a Gartner study has found that although some 95% of companies claim to collect customer feedback, not even half of these even bother to alert staff to the results thereof, let alone actually letting their customers know how this feedback is used. For a VoC program to be successful, you clearly need to close the loop and inform participants what was done, based on their feedback. One of the worst things you can do is to ask for input and then ignore it.
It is equally crucial to understand that VoC should be treated the same as any other touchpoint in the customer journey. In other words, your customer feedback mechanism should be designed to be a part of the customer journey.
This means that when it comes to capturing and actioning customer feedback, this must be done in a way that is authentic. Therefore, you must make the experience of giving feedback a journey in its own right. This is what we mean when we say that you must not only ask customers if they want to participate but must also close the loop by apprising them of exactly what you have done with their feedback.
Also, a successful VoC program is one where you ensure that feedback is obtained in a manner that is relevant to the customer. For example, asking them to fill in a short survey the moment they access your website is not relevant, as the customer has not yet done anything. Neither is asking them questions based on a standard template, as there will inevitably be queries here that are related to touchpoints that they have not even interacted with – not only is this not relevant, but it demonstrates to the customer that you are not genuinely interested in specific information, as you are utilizing a generic template.
Another golden rule for a successful VoC approach is to ensure that the customer is asked to undertake the survey or questionnaire as soon as possible after the event you are asking about. Remember that memory can fade quite quickly, so asking the customer how they felt about an experience that happened weeks ago will certainly impact on the accuracy of the response.
Most importantly, if enterprises want customers to tell them how they feel about all aspects of their interactions with the company, it is vital to make this experience as easy as possible to complete. At the same time, you cannot make things too easy, for fear of, on the one hand, being seen as generic, and on the other, of not receiving data that can effectively be actioned. In other words, you need to find the middle ground where you can obtain feedback that is both easy to supply by the customer and actionable by your company.
The bottom line is that if you want to be a customer experience leader, then listening to the needs of your customers is no longer an optional exercise. It is now vital to understand customer and market perceptions and how customer interactions with your organization are actually being experienced by them. If you don't understand this, it will be extremely difficult even to meet, much less exceed, your customers' expectations. Moreover, the value of listening to customers is real, measurable, and immediate and will undoubtedly assist you in improving your organization's performance.
Source: http://www.jacada.com/blog/voice-of-the-customer-getting-with-the-program
Publish Date: May 3, 2017