Jacada - ContactCenterWorld.com Blog Page 4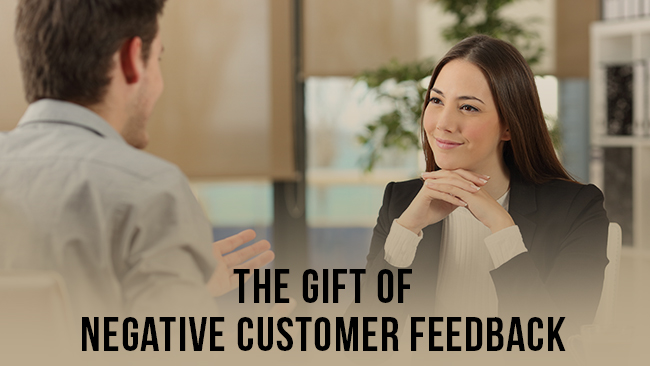 Every company loves positive feedback, but the truth is it's the negative feedback that really drives the company's long-term success. How so? Just like any real and important relationship, only when customers complain, do companies truly discover, and hopefully solve, customer problems as they arise.
It's tried, true (and free) data about what goes wrong and what can be improved, about what customers like and dislike, enabling a brand to grow and evolve. However, customers are not always prone to share with a company the experiences they may have had with their products or services. For every customer who bothers to complain, 26 other customers remain silent! And the ones who do share, usually they will complain on social media sites rather than contact the company directly. Therefore, every complaint is really a precious opportunity. As Bill Gates once said, Your most unhappy customers are your greatest source of learning. Let's look at some of the practical benefits:
Fueling Innovation
What drives innovation in your business? Are you truly listening to the wants and needs of your customers and working to improve your product to meet their expectations? These are questions every brand needs to ask themselves, yet today many companies overlook their most engaged, creative and cost effective source of innovation — their customers! These customers who use their products and services. You might have the best expertise in the industry, but professional knowledge will never be more valuable to business performance and innovation than a single customer who uses a product or service and offers real world feedback, especially negative. At the same time, collecting customer feedback is just the first step to ensuring product innovation. It's what you do with the feedback that truly matters. In fact, a Gartner study shows that 95% of companies collect feedback. However, only 10% make improvements based on this feedback. The bottom line is listening to your customers and acting on their insights is the only way to guarantee you create a product or service that evolves in line with their expectations, solves their problems and fulfills their needs.
Improving the Customer Experience
A happy customer is a retained customer, and since it costs six to seven times more to obtain a new customer than to retain an existing one, it's worthwhile to keep your customers happy. That's why constantly keeping a finger on the pulse of customer feedback is critical to providing the best customer experience at every touch point. And while positive feedback can be a helpful indication of what the company is already doing well, understanding why a customer is angry is even better. Negative feedback in a customer service setting can help a company reveal flaws in the product development and the customer service process. If product marketing is making promises the product is not fulfilling, this too will often emerge in the feedback. At the same time, in many cases, an unhappy customer who experienced a problem with a product or service, but it was quickly addressed and fixed, often shows more loyalty to a brand than a customer who has never been disappointed with that same product or service. In fact, studies show if a brand resolves a complaint in the customer's favor, they will return to do business again 70% of the time, while up to 95% of first-time customers will give you a second chance if you handle their complaint in a timely manner. In the end, your customers make or break your business, so use the insight from customer feedback to create a consistent customer experience that will keep them coming back for more.
Marketing Research Intelligence
When businesses and organizations make critical decisions that determine business strategy and planning, it would be incorrect to assume that only intensive, elaborate and expensive market research can provide the necessary information that organizational leaders need in order to make those strategic decisions. As customer feedback is the ultimate source of tangible data and insight into how customers really feel about the product or service businesses deliver, this feedback is also critical to guiding strategic business planning and marketing decisions. For example, before investing time and money in new products or services, it makes good business sense to offer them first to your customer base for their feedback. Without first tapping into the perspective of their customers, companies are missing out on a critical source of data that can help determine the sustainability of a brand's long-term success.
The bottom line is that brands that embrace and utilize their customer feedback across all channels are the ones that will develop a product or service that customers want to buy, and an experience that exceeds their expectations, enabling growth and success, now and in the future.
Source: http://www.jacada.com/blog/the-gift-of-negative-customer-feedback
Publish Date: April 28, 2017 5:00 AM
---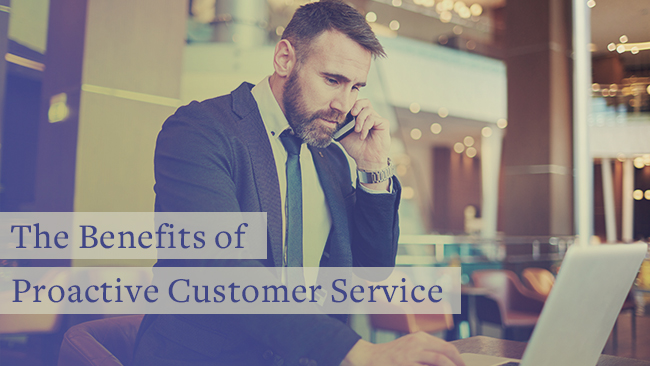 When most people think about customer service, it usually means that someone had a problem, contacted your support team, and then you acted to resolve the issue. While this approach is still the most common, the truth is this reactive listening is overrated.
Why should you create exceptional customer experience only after someone calls in to complain? Your clients will only tell you what they think they need, but it's how you meet their unexpressed needs that make the real difference in separating yourself from the competition. Being proactive in customer service means anticipating whatever problems or issues your customers may have and addressing them even before these happen, and the benefits of such an approach have more and more organizations re-thinking their customer service strategies to ensure their long-term business success. Let's take a look at a few of these benefits:
1) Improved Customer Loyalty
Today, believe it or not, more than 37% of all Tweets are customer service related (out of 500 million tweets per day)! While it may sound rather daunting, the reality is that's a huge opportunity to turn unhappy customers into happy customers! One of the most effective strategies to do just that is by taking a proactive customer service approach and not waiting for problems to happen. When customers see that you make the extra effort to anticipate and solve problems before they occur, they feel respected and valued, and by offering an early warning system for customer pain points, it can go a long way in building long-term brand loyalty and advocacy. Also, proactively communicating with customers concerning possible problems helps you establish a reputation for transparency and honesty, which builds trust with your customers, and if your customers trust you, then they will continually reward you with their business. That stats haven't changed, generating new customers costs five times more than retaining existing customers. Through a proactive service strategy, you can ensure that your customers stay yours.
2) Improved Productivity
If your business is not anticipating your customer needs instead of waiting for complaints and requests, you're missing out on a key strategy to maximize efficiency and productivity. How so? Research by Altimeter found that the number one cause for complaints online was due to poor experiences, so looking to identify negativity surrounding your brand at the earliest warning is the best way to protect yourself against a crisis. Less time in damage control means more time and resources invested elsewhere. Furthermore, by answering questions before your customers do, you can significantly reduce the number of incoming support calls, so agents can more effectively handle the more serious issues that require special attention. Finally, by spending more time communicating with your customers, you collect much more data about their needs and aspirations and potential new areas where you can expand your services to supply these needs. In other words, with proactive customer support, your customers can help you design and refine your services to serve them better.
3) Controlled Dialogue
Today, the main challenge posed by social media is that customer experience no longer a private interaction between the company and the customer, and a few of their best friends and family. Customer support is now open to all on Social media and customers are sharing their experiences with your company with millions of others around the globe, and many share and tell everyone about their experience whether good or bad. One bad customer experience can hurt a brand's their reputation, but especially so if there is no public attempt to resolve the issue. By being communicating proactively and getting out in front of problems before, or as they arise, your company gains better control over the conversation and enables you to engage with them in a way that frames your business in the most positive light.
4) Self-Help Empowerment
With the growing move to a digital Omni-channel customer experience, so too is the need for an Omni-channel customer service presence. Perhaps the ultimate form of proactive customer service is anticipating your customer needs through the deployment of self-service applications across all channels. The truth is many customers prefer to find answers to their problems themselves rather than having to call or email a company, a process that can, without a doubt, be frustrating at times. The basics of Self Service is creating a "Frequently asked questions" section on the website - where customers can be informed about issues that they encounter or using the practice of alerting customers about existing issues that they can troubleshoot themselves using a step by step guide. Proactively enabling your customers to help themselves empowers the customer and improves the overall customer experience.
Proactive customer support is all about solving problems before your customers know they have them, and the improved customer experience fuels overall brand success. It might take some extra thought and effort to build such a system, but the benefits are well worth the investment.
Source: http://www.jacada.com/blog/the-benefits-of-proactive-customer-service
Publish Date: April 27, 2017 5:00 AM
---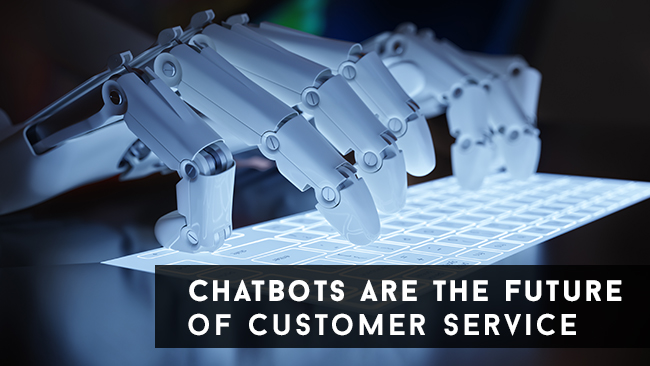 5 Proof Points
Today, artificial intelligence is one of the fastest growing technologies within IT operations. Already in 2014, the global artificial intelligence market was valued at about $126 Billion, and that number is expected to reach around $3 Trillion by 2024, which means it is growing at a rate of about 36% a year, according to a report from Transparency Market Research.
One of the main catalysts of this surging market is the use of chatbots in customer service. Many companies around the globe are beginning to add virtual assistants who can provide fast, easy and human-like customer service at first contact and then customer service representatives handle only cases when they have an add-on value.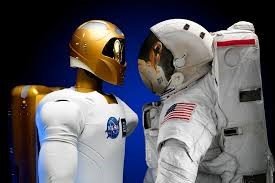 Let's look at some of the reasons why:
#1 Continuous Learning for Quality Management from Endless Data
The vast amount of customer data that is collected by companies is used essentially as the data analyzed by the AI system; this makes each virtual agent only as smart as the data it has been connected to! However, the more data you feed the AI system, the more it learns from the data, the more patterns it recognizes and the more accurately it can communicate with customers in real time. In addition, data sources such as CRM systems, live call transcripts, internal corporate databases, voice transcripts and FAQ's can all provide virtual assistants with valuable information. This data can be translated into deep machine learning that creates progressively higher and higher levels of intelligence and providing them with the ability to 'learn' the correct answer to any question over time.
#2 Omnichannel Personalization
As customers today expect to receive personal digital experience across all channels at all times, intelligent virtual personal assistants can be easily deployed on almost any interface, including voice response, mobile apps, SMS, the web, and instant messaging. To keep up with the growth of these channels, companies can leverage chatbots to meet the rising volume of support requests. At the same time, chatbots are ironically helping to deliver a more personalized experience as customers don't have to repeat themselves multiple times to different agents every time they contact an organization. Unlike the results provided by internet searches, which simply match keywords to the requested topic, chat bots are beginning to utilize natural language processing technology, so they actually understand what the customer is asking, and can provide personalized, on-demand service around the clock.
#3 Faster Service
According to Forrester, 77% of U.S. online consumers say that "valuing my time" is the most important part of customer service. One of the main benefits of virtual assistants is that they can greatly reduce the time it takes for your customers to resolve their issues, keeping them happy customers. Customers will initiate first contact for a variety of issues, and once they do, there are various reasons that cause customers delays. When there's a virtual assistant that's available 24/7 that can quickly answer questions across multiple channels, it eliminates long wait times or having to be transferred to different representatives in order to resolve their issue, while also speeding up the time in queue for customers who can't be helped by the virtual assistant.
#4 Cost Effective CX
Not only do intelligent virtual assistants have a huge impact on customer satisfaction, but they also greatly impact company costs. For companies with a lot of volume, increasing automation rates for routine customer requests enables companies to essentially improve customer service levels with fewer agents needed to operate the call center, which also means less space is required, which together can result in millions of dollars in savings on the overall contact center infrastructure.
# 5 Optimizing the Human Side
While virtual customer assistants have the capability to automate many basic customer service functions, the goal is not just about performing the same job with fewer agents, but transforming the role of human agents to focus their attention on the more complex cases, enabling them to provide better and warmer service to their customers. This will not only boost customer loyalty; it can help improve motivation levels for the agents themselves who can connect more to the human element of customer service, and even help reduce the need to keep training new staff in an industry with a traditionally high turnover.
The potential of chatbots for changing how customers interact with companies, and vice versa, as well as the cost savings they offer, is incredible. And as technology keeps advancing, the role of chatbots in customer service and sales will as well. If chatbots are the indeed the future of customer service, the future is now!
Source: http://www.jacada.com/blog/chatbots-are-the-future-of-customer-service
Publish Date: April 10, 2017 5:00 AM
---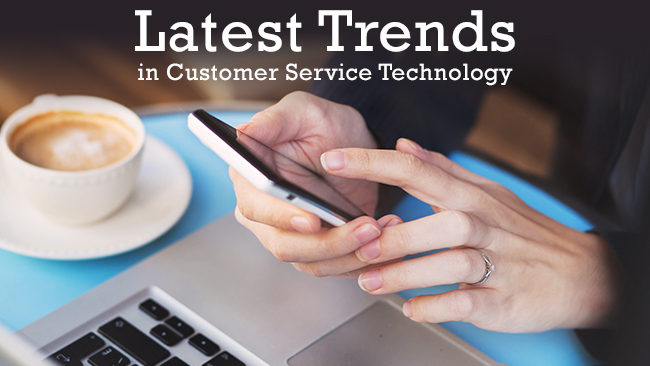 There's no denying the fact that customer service is critical to any business. As customers have more alternatives than ever, the businesses that win the battle of customer service gain a clear competitive advantage. That's why it's so important to understand how new technologies can help your company keep that competitive edge in order to best serve your customers and ultimately improve the efficiency of your business Here are four of the hottest technology trends ready to significantly improve customer service in 2017 and beyond: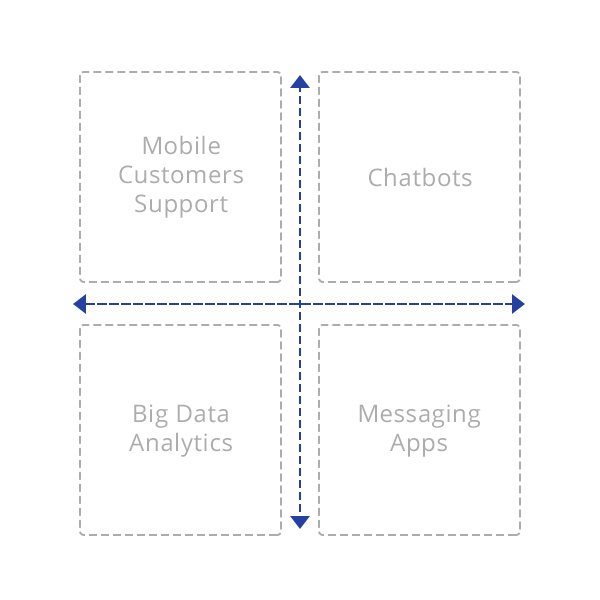 Mobile Customers Support
According to a BI Intelligence report, mobile commerce will make up 45% of total e-commerce, equaling $284 billion in sales by 2020. Therefore, brands will continue to emphasize responsive online storefronts designed for mobile devices in order to ensure a seamless experience, especially if they want to cater to the growing, mobile-centric Millennial demographic. However, as more and more transactions are performed through mobile, it's only natural for consumers to expect mobile customer service as well. In fact, a report on mobile CX found 63% of consumers use mobile devices a few times a month or more to search online for customer and product support. These consumers expect to connect anytime, anywhere, and providing a text messaging solution allows brands to stay in touch throughout the entire customer journey, from shopping to buying and beyond. Look for more brands to integrate this solution into their customer service arsenal in the upcoming year.
Chatbots
Today, AI is one of the fastest growing technologies within IT operations. One of the main catalysts of this surging market is the use of chatbots in customer service. Many companies around the globe are beginning to replace customer service representatives with virtual assistants who can provide fast, cost-effective and human-like customer service. The vast amount of customer data that is collected by companies is used essentially as a data warehousing for an AI system. This data can be translated into deep machine learning that creates progressively higher and higher levels of intelligence and providing them with the ability to 'learn' the correct answer to any question over time. As customers today expect to receive instant service across all channels at all times, intelligent virtual personal assistants can be easily deployed on almost any interface, including voice response, mobile apps, SMS, the web, and instant messaging. To keep up with the growth of these channels, look for companies can leverage the power of chatbots to meet the rising volume of support requests with quicker response times.
Big Data Analytics
Today, the trend toward big data analytics is changing how businesses communicate with customers. Utilizing complex data sets from various sources, companies are gaining important insights into customer behavior and preferences and then using such feedback to provide a more personalized customer service, which drives sales and lasting customer loyalty. Furthermore, by leveraging big data analytics, brands can identify customer pain and passion points more effectively, while even anticipating what customers will ask for in advance to quickly resolve each customer interaction. According to Salesforce, 57% of consumers today are willing to share personal data with companies that send personalized offers and discounts. With such access becoming ever easier, look more and more brands to finally make the push to leverage customer data from their CRMs to create more tailored experiences in 2017.
Messaging Apps
It's no secret that the key to successful customer support is communication. By leveraging the key insights available through big data combined with artificial intelligence, brands have an opportunity to collect feedback and more effectively communicate with customers in real-time. For that reason, messaging apps, which have quickly become the dominant form of communication for consumers, are also set to become a critical CX channel for companies. Today 2.5 billion people around the world use messaging apps, including WhatsApp, Facebook Messenger and WeChat and that number is expected to exceed 3.6 billion by 2018. Facebook led the charge in 2016 when it announced it was turning its instant messaging and software application service, Messenger, into a platform that allows businesses to use it as a customer service tool to chat with consumers, and now other innovative companies are also exploring using such platforms for customer support. With the functionality of "always on" customer support, chat apps have a much higher usage and retention rate than most mobile apps, so look for messaging apps being offered by brands to only increase in 2017.
Each of these customer service trends seek to create a positive, customer-centric experience that gives consumers more of what they want, while businesses will also benefit from a deeper understanding of their customers, businesses will be able to give relevant customer service to the customers based on their needs and expectations, together with new ways to utilize this knowledge and driving better business results. Sound like a win-win.
Source: http://www.jacada.com/blog/4-technology-trends-set-to-improve-customer-experience-in-2017
Publish Date: April 6, 2017 5:00 AM
---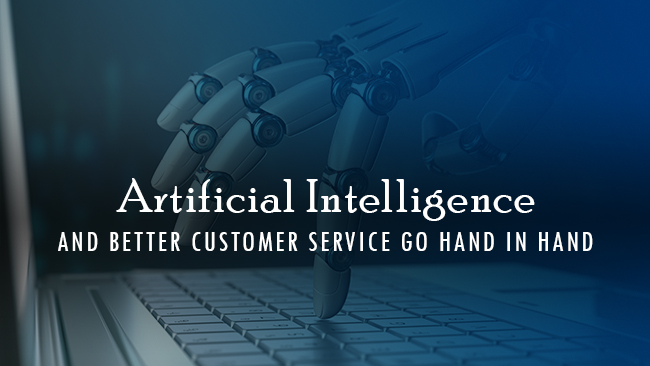 For over a century we have been using machines, and as technology has advanced, they have taken on an increasing role in our lives, carrying out a variety of daily tasks. Today, it is safe to say we are even dependent for many things on machines designed to act intelligently. Nevertheless, when people hear the term "artificial intelligence," the instinctual reaction is still one of confusion, concern, and even fear.
No doubt part of the fear of AI has been implanted by Hollywood and science fiction, which has perpetuated a generally negative association of AI that keeps us in fear of the future, one where machines copy intelligent human behavior until they become even smarter than humans, eventually becoming the ultimate threat to our very existence (see "the Matrix"). In fact, according to a survey conducted by Chapman University regarding Americans' fears, technology ranked as second highest on the fear scale, while 22% of those surveyed feared artificial intelligence specifically.
The truth is, some form of applied AI is already at work in a vast number of applications that are useful in virtually every field. However, what is important to remember is that a machine is still ultimately just a piece of equipment made up of various parts that work together to perform a function when given the power to do so. Similarly, regarding the powerful and complex algorithms of "neural networks" that are fueling machine learning applications, and which work to classify information in the same way a human brain does. There were actual people that created and programmed the algorithms, devising the logic and steps the machine requires to carry out the given tasks.
AI and Customer Service
Today, one of the main fields beginning to reap the benefits of new AI technology is customer service. In fact, one of the predictions in Gartner's Customer 360 summit was that by 2020, customers will manage 85% of their relationship with enterprises without interacting with a human!
In the meantime, as customers voice their complaints across all channels, via phone, email, online chat, and social media, etc., companies are struggling to respond quickly enough to their customers on all fronts. In fact, according to Accenture, businesses are losing $1.6 trillion annually due to poor customer service, so a new digital IT strategy is a pressing issue for many brands.
Artificial intelligence allows companies to respond to customers faster and with more accuracy. Instead of agents needing to memorize company's customer policies and promotions, while sifting through multiple databases looking for relevant customer information and processing it, all while on a call with the customer, computers utilizing machine learning applications can now understand a customer's question, quickly search its memory banks, and give the best, most accurate, answer. However, answers are not just pulled from a database. It's cognitive, meaning it can comprehend the sentiment and nuances of the request. How? The vast amount of customer data that is collected by companies is used essentially as a "knowledge base" for an AI system. The more data you feed the AI system, the more it learns from the data, the more patterns it recognizes and the more effectively it can communicate and handle customers. By sensing or being told whether its answers are right or wrong, it alters the approach it takes in the future, so its accuracy is always improving.
Messaging Channels
Furthermore, to keep up with the massive growth of messaging channels, companies can leverage artificial intelligence to meet the rising volume of support requests, while also supporting increased demands for speed of response and accuracy. In fact, customer service is the first industry already seeing the massive benefits of such change management. By deploying both messaging and AI together, companies can scale a customer service operation, connect quickly to more customers, while also cutting customer service costs.
The truth is, despite the speculation that AI chatbots will completely replace humans in call centers, there will always be those customers who need the human touch. The successful companies will be those that use chat bots to help agents take care of those tasks that can be easily automated, such as helping to make an online transaction or looking up a customer's order status. As a result, AI support can ideally provide what customers need before they seek out human support. If not, it can at least route the right messages to the right people, helping customer service reps to prioritize their responses, and thus leading to increased sales and customer engagement opportunities for brands.
With the clear benefits AI offers companies, its integration into everyday IT operations is only going to keep growing, and by leveraging its capabilities to match increased customer service expectations, brands can now reap the benefits of this changing digital landscape. That is nothing to be afraid of!
Source: http://www.jacada.com/blog/artificial-intelligence-and-better-customer-service-go-hand-in-hand
Publish Date: March 30, 2017 5:00 AM
---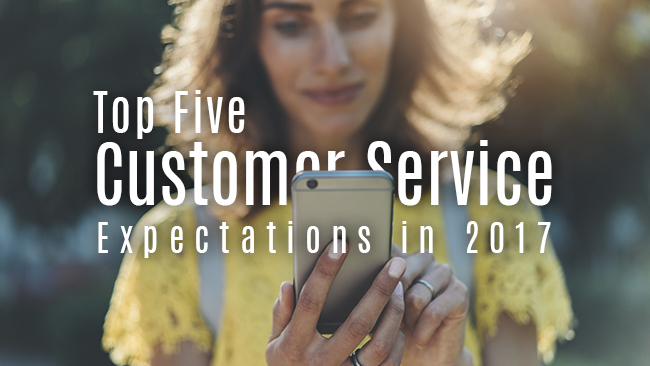 Customer service trends are today driven by the need to meet consumer expectations. However, the evolution of technological innovation together with the shift in the demographics of consumers has led to quickly changing expectations. The main challenge in customer service strategy today lies in its ability to adapt to these changes and to grow in complexity, especially as it becomes increasingly crucial to the success of a company.
Customer service is indeed the face of your company and to stagnate in meeting your customer expectations could spell doom. Here are five customer expectations in 2017 your company needs to meet:
TOP 5 Customer Service Expectations in 2017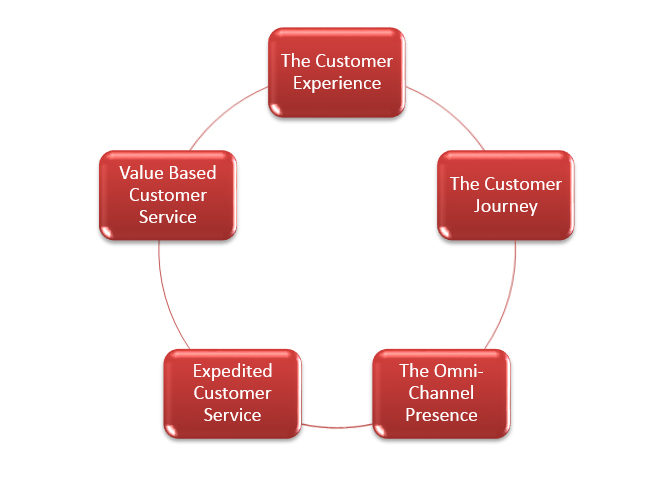 #1: The Customer Experience
Once upon a time, quality and price were the essence of purchase decisions, but today more and more brands are chosen based on whether the overall customer experience matches their expectations, and the failure to do is leading customers to look for brands that will. Especially as the Millennial generation has become the largest worldwide, it's critical that your customer experience design and customer service capabilities are prepared to meet the needs of these younger customers. In fact, a recent study reveals that 72% of Millennials are actually more likely to spend their hard-earned money on positive experiences rather than on strictly material products. In other words, receiving the business of Millennials requires more than the traditional exchange of value for money. Customer service is the key to proving this experience, and as a result, gaining their loyalty and advocacy.
#2: The Customer Journey
Today, one of the main expectations regarding the customer experience is its level of personalization. According to Accenture, 73% of consumers prefer to do business with retailers that use their personal information to make the shopping experience more relevant. To achieve this, brands need to build insightful profiles of customers based on previous journeys. As a result, agents are equipped with a comprehensive view of their customers, including a complete history of their interactions and transaction history with the company, so not only do those customers don't have to repeat information every time they make contact, but it enables the personalized experience they expect. This approach can also extend to proactively contacting customers, such as sending relevant promotions, follow-up calls to ensure satisfaction, etc. Indeed, fostering relationships with customers can significantly help companies not only meet but exceed customer expectations, turning them into happy customers.
#3: An Omni-Channel Presence
In this age of Omni-channel interaction, customers expect companies to be able to communicate with them on their preferred channel, be it in response to a self-service inquiry, an e-mail, live chat, social media post or speaking with a live agent on the phone, with the choice often depending on the complexity of the issue at hand. So a customer service Omnipresence, wherever that may be, is essential. At the same time, while communication channels are evolving to meet growing customer expectations, also customers expect consistency in their Omni-channel customer support. So the customer experience and cross-platform branding must be the same on all channels in order to minimize friction and effort for your customers.
#4: Expedited Customer Service
Today, no matter the channel, just having a presence isn't enough. Consumers expect your customer service to help them quickly and efficiently. When they have questions about your service or product, they must be answered in real time, or the customer will simply seek out another available option. In fact, 77% of people say that valuing their time is the most important thing a company can do to provide them with good service. With every additional transfer, phone call or email, customers slowly lose patience with your customer service, which can really hurt your likelihood to build and retain your customer base. So as more channels are rolled out with new and innovative engagement features, be ready to be there waiting because that is where your customers will be.
#5 Value Based Customer Service
Today, many customers are prioritizing more of a synthesis of a company's values with their own. Indeed, consumer habits are shifting from a wild consumerism to a more conscious, selective consumerism, and this being expressed in their choice of which companies to support with their buying decisions. In fact, according to research from Barkley, an independent advertising agency, more than 50% of Millennials make an effort to buy products from companies that support the causes they care about, The reality of more values-based consumer base should influence the strategic planning of your customer service, as customers may expect these shared values also to be expressed by the service reps who they directly interact with.
The bottom line is that customers expect a fast, meaningful, personalized experience on the communication channels of their choice. If you up to the challenge, the results will speak for themselves.
Source: http://www.jacada.com/blog/top-5-customer-service-expectations-in-2017
Publish Date: March 28, 2017 5:00 AM
---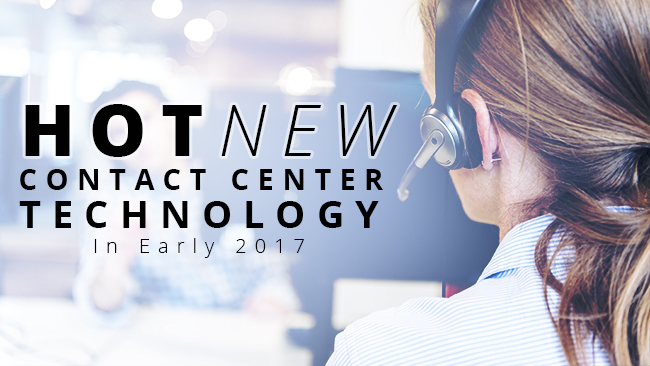 New technologies for a new era
The contact center space is rapidly evolving, due to a range of exciting new technologies that will significantly alter the industry in the near future.
The contact center has always been amongst the front runners when it comes to the implementation of sophisticated technologies. Of course, in today's evolving and rapidly digitalizing workspace, the challenge for today's contact center is to select the right technology, implement it properly, and then use it to optimize performance on a day-to-day basis.
Bearing this in mind, let's take a look at some of the high-level technologies that are already impacting on this industry, and which are only likely to become more important and relevant in the near future.
The cloud
An increasing number of contact centers are moving into the cloud, as this becomes the platform of choice for a growing number of businesses across all sectors. Improved security and efficiency in the cloud is seeing an increasing willingness to store sensitive customer information here and leading more companies to adopt virtual call centers. Of course, while cost reduction remains the number one reason for companies investing in an enterprise contact center solution, it is no longer the sole motivator. Businesses are also moving to the cloud due to its flexibility and scalability, as well as the speed of deployment and its ease of operations.
The growing need to satisfy customer expectations from omnichannel interactions is also driving the uptake of the cloud contact center, as this will make it easier for centers to integrate data from the various channels into a single view of the customer. No doubt, as the larger, premises-based centers reach the end of life for their existing infrastructure, they too will move to the cloud. In addition to the abovementioned advantages, moving to the cloud also has a number of other value-adds in terms of functionality. These include automated workforce optimization, forecasting and scheduling and, most crucially, interaction analytics.
Big data and analytics
Big data, and the analytics tools that enable contact centers to derive value from it are also important new technologies that are having a growing impact on the industry. Basically, analytics allows contact centers to parse through swathes of data in order to obtain a clearer picture of the individual customer. Knowing the customer better enables the center to determine trends and predict future market changes. It also provides centers with an in-depth analysis of information gathered across various mediums, for different periods of time.
Intelligent self-service
We are seeing more customers moving away from the standard voice call and turning instead to Web and mobile apps to solve their issues, as an increasing number of them claim to prefer self-service apps, rather than speaking directly to an agent. Therefore, we can expect to see centers providing further intelligence, along with the interaction context, so that customers' questions can be answered without involving a live agent. Gartner has predicted that customers will manage around 85% of their own relationships with businesses by 2020. This means that the majority of clients will make use of things like Web self-service, mobile apps, and visual IVRs, instead of the traditional voice channel. For this reason, companies should be preparing their channels for intelligent self-service - including elements like FAQs and video tutorials – in order to improve and transform the customer experience.
Video chat
This is another technology that is increasingly being utilized in the contact center, as it is used to replace instant messaging and, more vitally, to create a more personal connection between the agent and the customer. One reason for the growing uptake of video chats is that it offers a quick and affordable way to service those customers that require a deeper and more technical experience. Although not a new technology, per se, video chat is still in its infancy as an effective contact center tool, but the fact that it enables an agent to share content and speak directly to customers, allows them to personalize the experience in a range of new ways
Chatbots
We are certainly witnessing the rise of chatbots within the contact center space, as these are the ideal technology to handle basic inquiries. As these are more widely deployed, some agents will be able to focus on the more complex queries, as their workload is alleviated by these tools. This affords agents the chance to add value to both the business and the customer.
Speech and text analytics will begin to train chatbots
Continuing from the above point, as chatbots become more widely deployed, so the centers using them will need to ensure that they are properly trained to say the right things at the right time, and in the right manner. Speech and text analytics are usually applied to do quality evaluations of the customer experience with human call center advisors, so this selfsame technology will be applied to chatbots, to improve their efficiency constantly.
Real-time monitoring
Finally, we are seeing a growing demand for a decentralized workforce, which is not only beneficial to agents - who have the opportunity to work flex hours, not to mention saving on both transport costs and avoiding the stress of sitting in traffic - but can also prove advantageous to the organization, After all, it reduces costs to the company and results in happier agents, which inevitably means more satisfied customers. Thanks to technological advances in real-time monitoring of agent activities, it is now quite simple for contact centers to track the strengths, weaknesses, and workload of their agents, wherever they are working from.
Clearly, the industry is currently faced with a wave of change in respect of the rapid technological developments, improvements, and changes that are impacting on business as a whole, and the contact center in particular. It seems obvious that if you want your contact center to continue delivering the services you promise, and you want to deliver the channels your customers expect, you are going need to consider adopting some or all of the above technologies seriously.
Source: http://www.jacada.com/blog/hot-new-contact-center-technology-in-early-2017
Publish Date: March 24, 2017 5:00 AM
---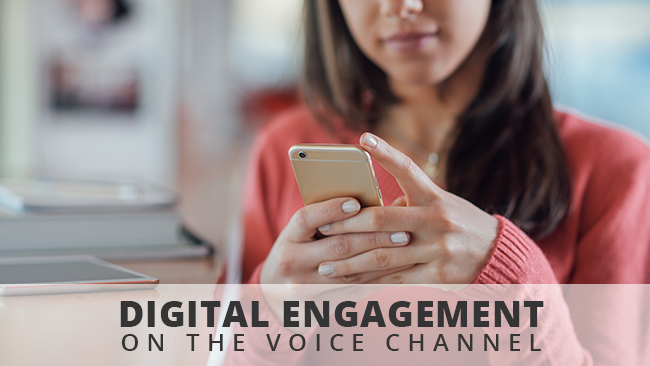 Jacada is dramatically improving the experience of customer service at contact centers around the world. By providing the option to pivot an inbound call to a digital session, customers are able to bypass long hold times and effectively self-service their inquiry. This digital session is launched in-context, when required, and all without the need to download a mobile app.
Call centers that partner with Jacada see (on average) a 10% reduction in call volume and around half a minute reduction in average handle time. However, that's not all they see. They also see a dramatic increase in happy customers.
Learn how to provide a better experience for you and your customers by working with Jacada today.
Source: http://www.jacada.com/blog/digital-engagement-on-the-voice-channel
Publish Date: March 17, 2017 5:00 AM
---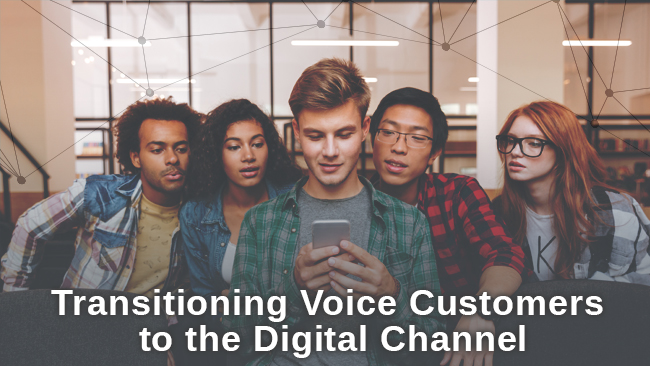 The millennial generation is vastly different from those that came before it. Far more technology focused than their predecessors, millennials understand what technology can achieve and therefore have far greater expectations when it comes to issues around service.
For them, service needs to be 24/7 and responses to queries need to be nearly instantaneous. Of course, ensuring that such a service is available doesn't necessarily mean keeping agents sitting in a contact center at all hours of the day. Instead, an increasing number of organizations are turning to chatbots as a means of delivering automated self-service. Chatbots add a new dimension to today's multichannel contact center environment, by allowing these centers to respond even to relatively complex tasks automatically.
Chatbots offer more than a new means to provide 24/7 service; a combination of these solutions and human agents, with the right skills, looks like being the answer to many of the current woes faced by centers struggling to deliver the most effective and efficient customer service.
After all, these bots are able to assist in maximizing agent productivity, by eliminating the need for many of the more monotonous and mundane customer service tasks to be carried out by humans. In this way, chatbots are able to enhance a center's service capabilities, by ensuring that human agents are freed up to tackle the complex customer service issues.
It should be clear then that chatbots form an important part of the digital transformation initiatives many customer service facilities are undertaking. The trouble with these new digitization strategies is that while they offer many clear benefits to organizations, they are still initiatives that only impact on those customers who interact with the center via its web platform.
Anyone who uses the voice channel – and this is still the largest majority of customers - for any service that is beyond the capabilities of a standard interactive voice response (IVR) tool will be directed to a human agent. The trouble here is that organizations are now increasingly investing in digital technologies, and yet these are all too often being skipped over by more than half their customers, who are instead utilizing a channel that is inherently more expensive to the provider.
It is for this reason that Visual IVR offers businesses the best of both worlds. Visual IVR is a support platform that guides inbound callers to a web-based support experience. It allows them to transition from a voice call and instead opt into a digital session, which in effect, personalizes the support journey for customers already on their way to the queue. Moreover, this technology is designed to seamlessly connect customers to self-service options and/or a support resource that can solve their problem/inquiry at first contact.
Furthermore, should the customer still need additional assistance, beyond what the digital service can offer, Visual IVR also allows these customers to transition back from the digital channel to an agent with full context, resulting in significantly reduced handle times and increased customer satisfaction.
While this does not mean that there is no longer room for voice IVR – it certainly remains a key tool in your inventory - visual IVR can be used to transition customers to the digital experience, making their lives easier, while at the same time not only reducing the demand on your voice channel but also exposing customers to the digital arena. In this way, you are obtaining better traction on your investments in digital while at the same time saving on the costs associated with the voice channel.
Visual IVR is thus something that you need to be implementing sooner, rather than later if you hope to reduce the volume of calls coming in to your voice channel. Remember, though, that ultimately the aim of placing the digital options in front of customers is not to force a particular channel on them, but rather to give them access to whichever one is most convenient for them at the time.
Ultimately you want to be able to provide a genuinely multichannel experience for your customers. But in doing so, you need to ensure that such an experience remains consistent across multiple touch points – thereby enabling customers to make contact via the channel of their choice, without any difference being felt or quality lost across the various mediums.
According to a recent Accenture Report¹, a growing number of modern customers expect to receive an always-on personal digital experience. This makes a case for digital service channels being critical for boosting customer retention. Accenture points to the fact that 40 percent of customers actually want their providers to offer more digital service options.
Furthermore, it indicates that online support provided in the form of corporate websites, forums, online chats and mobile apps is the preferred channel for customer service and support by a wide margin. This, in turn, further makes a case for Visual IVR as a means to transition voice customers over to the 'sexier' digital channels.
In the end, states Accenture, organizations that seek to optimize their growth potential and deliver the experiences customers demand will need to balance their digital exuberance with a human touch. In other words, while you may seek to automate the easier tasks, and you may even want to reduce the number of calls to the more costly voice channel, you still need to ensure you have a strategic mix of digital and non-digital options available. In this way, you will enable your customers to engage with you in a multitude of highly satisfying ways.
1 https://www.accenture.com/us-en/insight-digital-disconnect-customer-engagement
Source: http://www.jacada.com/blog/transitioning-voice-customers-to-the-digital-channel
Publish Date: March 8, 2017 5:00 AM
---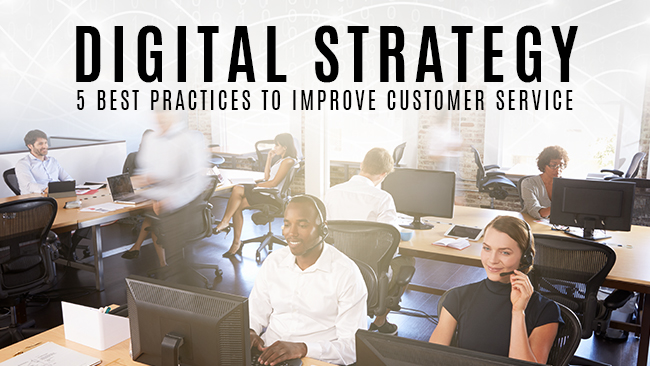 Digital Strategy: 5 Best Practices to Improve Customer Service
Today's digital landscape has ushered in a new age in customer service. As companies use digital interfaces to engage with customers and build relationships, customer interactions are spanning across an ever-expanding array of touch points, with customers often using various channels in the quest to get the service that they need when they need it. Indeed, customer service is the new battleground, and while it is full of challenges, it's also full of opportunities for companies that have a strategic plan for their digital customer experience. In fact, Gartner predicts that by 2018, more than 50% of organizations will redirect their investments to customer experience innovations. Before you determine your strategy, however, here are 5 practices to keep in mind: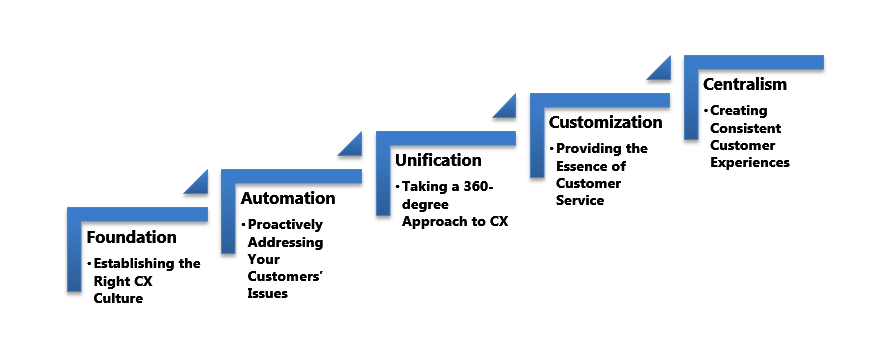 Foundation: Establishing the Right CX Culture
At the heart of any digital strategic planning to improve the customer service experience is to first foster a company culture that nurtures the hearts and minds of those responsible for that service. Hiring the right people behind the technology, starting with cross functional team leadership and establishing a people-oriented attitude from the beginning is the best way to ensure that such an attitude is transmitted to your customers. In addition, companies must emphasize training the necessary skills to transform visionary thinking into actual practice. These skills certainly extend to the CX arena where some companies today are even training their digital CX teams in soft skills like storytelling and facilitation to reach the heart of the customer himself.
Automation: Proactively Addressing Your Customers' Issues
Traditionally, customer service is thought of as a mostly reactive function, with the goal being to pacify or inform customers only after they have initiated some kind of complaint or question. However, reaching out to contact to a customer before a problem arises can make all the difference in operational effectiveness. Today, the analytics provided through marketing automation and customer engagement management can reveal where processes are failing or succeeding in use of a service or product. This information can be used to maximize engagement continuously in real time, according to the customers' changing needs, and enable companies to proactively address the customer issues before they become a major problem.
Unification: Taking a 360-degree Approach to CX
Today, customers engage with their brands through more channels than ever before. At the same time, many companies are struggling to keep pace with the growing complexity of digital experiences, as well as consumer expectations to seamlessly move between these various touch points. In fact, Aberdeen Group Inc. claims that companies with the strongest "Omni-channel" customer engagement strategies retain an average of 89% of their customers, as compared to 33% for companies with weak Omni-channel strategies. However, while customers may accept different service levels from different channels, they expect the communication to remain consistent, and that creates a real challenge. Indeed, this multi channel customer experience necessitates taking a "360-degree view" of each person and is a vital strategy for connecting that person's multi-channel experience with your particular brand.
Customization: Providing the Essence of Customer Service
Despite the increase in self service applications, many people still seek personal attention in their customer service. They want to feel like they are dealing with other real people who are invested in solving their issue, not impersonal brands. The pursuit of digital innovation needs to contain at its core an awareness of how it can be applied to optimize customer service through the ability to relate to the unique wants and needs of each individual customer. Instead of focusing on what the technology can do and then formulating the customer service strategy around it, companies need instead to define the optimal digital customer service experience, including maintaining its personalization, and then identify what tools and software are needed to make it happen.
Centralism: Creating Consistent Customer Experiences
As companies offer digital experiences on such a wide variety engagement platforms, the challenge of effectively managing all those touch points is becoming increasingly difficult, and costly. Especially for large scale companies, providing a consistent customer experience across a variety of digital channels is essential, and without an effective means of quality control, errors are bound to happen. That's why, for example, many companies are turning to SaaS Digital Quality Management (DQM) platforms that can integrate with their current web content management system (WCM), and which provides centralized control of content and messaging across their entire digital landscape based on pre-defined criteria. Centralized management across all digital touch points ensures a consistent customer experience, and brand integrity.
Customers these days have more power and choice than ever before, so keep these practices in mind to leverage your customer service and drive brand loyalty. That choice is up to you!
Source: http://www.jacada.com/blog/digital-strategy-5-best-practices-to-improve-customer-service
Publish Date: February 22, 2017 5:00 AM
---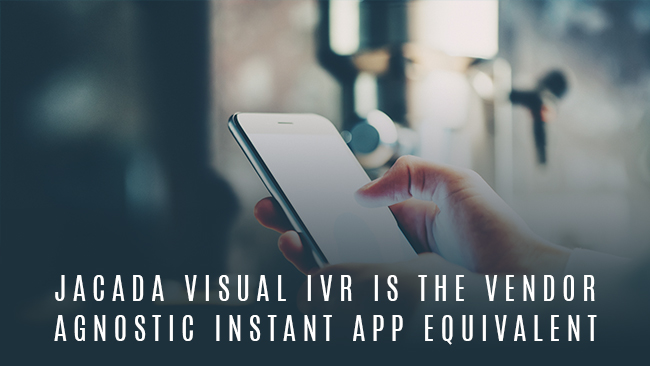 Android Instant apps are all the buzz in the tech industry news, lately. The promise is very appealing. Who actually enjoys being forced to visit the Play Store and install an app before getting to the content they are after? Android users will soon have instant access to the entirety of a mobile applications content, without the annoying blockades and buzzkill of having to download the full application. Or at least that's what they've been promised.
It would be naive to think Apple isn't working on a similar capability. Similar to Android users, the App Store and "get" button often stand in-between the content or destination we are after. However, the capability of removing the "download button" in the users experience isn't a new and unique idea. This is a benefit of Jacada Visual IVR and we have been successfully delivering upon this benefit for years, regardless of the operating system and channel. Organizations that have implemented Visual IVR, already offer their customers a way to digitally interact with their content, without requiring the customer to download their mobile app.
According to a study conducted by SAP1, nearly 80 percent of mobile apps are abandoned after their first use. The real problem isn't that consumers are unwilling to download apps, though this is certainly a contributor to a slowed app adoption rate2, consumers seem to be reluctant to use apps to begin with. There are a number of theories as to why this is the case, some of which are discussed earlier in this blog. However, the real problem organizations face is that customers just aren't using your highly beneficial mobile app to begin with.
The problem Jacada battles on a daily basis is high call volume into the customer service contact center. Our customers (organizations that provide customer service) are inundated with their customers calling their contact center, in massive quantities, looking for assistance or information. Majority of the time, the very thing the customer is calling about could have been self-serviced through the organizations mobile app or other online digital resources. Most of their customers are just reluctant to use these resources.
Jacada Visual IVR removes the obstacles standing between your consumers and your digital content by pivoting those callers to a mobile digital session specifically designed to deliver the content they are looking for. This pivot to digital is accomplished without requiring the customer to download the organizations mobile app or anything for that matter. However, the main benefit of Jacada Visual IVR is its unique ability to increase your customer's adoption AND use of your existing digital resources by introducing, seamlessly and contextually, those resources to the customer at the time at which those resources are needed. We lower your inbound call volume which decreases your cost to serve by being the "Vendor Agnostic, Instant App Equivalent" for your customers.
Of course, we will closely follow Android's Instant App capability as it matures, and we're eager to see what Apple delivers on this front. Having experience as the "Instant App Equivalent for Customer Service" for over 4 years now, we are always on the lookout for new technologies to assist in delivering an even better customer experience.
Learn more about Jacada and Visual IVR and start improving the digital experience of your customers today.
[About the author]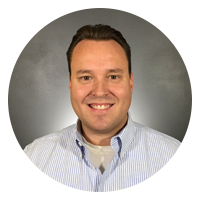 Dylon Mills is the Director of Marketing Content Strategy & Development at Jacada. As such, Dylon's main responsibilities are to strategize, create and deliver content for Jacada's product portfolio that align with the global Go-To-Market strategy, corporate positioning, and marketing campaigns. Dylon's prior work experience includes Product Management at one of the top Fortune 500 Technology companies, Symantec Corporation. Outside of work, Dylon enjoys problem-solving and any project that includes building/tinkering with tools. Dylon holds a BS Consumer Economics from the University of Georgia.
https://developer.android.com/topic/instant-apps/index.html 1 - http://www.cio.com/article/2453985/mobile-apps/how-cios-can-boost-mobile-app-adoption.html 2 - http://www.gartner.com/newsroom/id/3018618
Source: http://www.jacada.com/blog/jacada-visual-ivr-is-the-vendor-agnostic-instant-app-equivalent
Publish Date: February 13, 2017 5:00 AM
---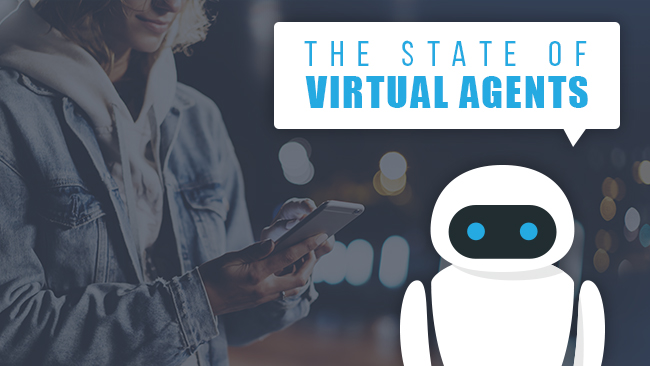 The State of Virtual Agents
There's no denying that virtual agents – or "chat bots" (or simply, bots) – are experiencing a tremendous resurgence in interest, and along with that, a rapid advance in innovation and technology.
This resurgence is driven by four primary factors – it's a perfect storm – a confluence of drivers causing massive interest, adoption, growth and innovation.
The drivers are: the growth in messaging apps, advances in technology, opening of platforms and commercial adoption of bots: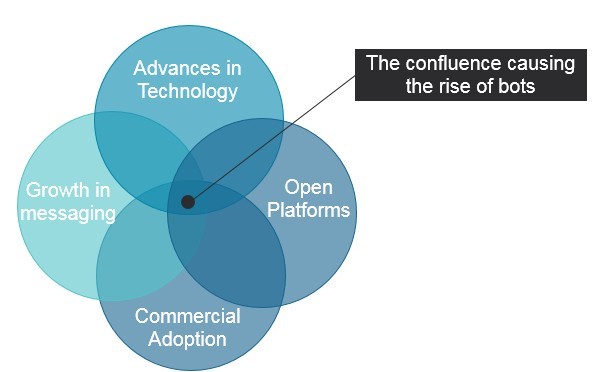 Figure 1 – The rise of bots.
Let's explore each of these.
Driver 1: The growth in Messaging
People love messaging. People use messaging apps more than they do social networks. The combined active users is larger in number than the combined active social network user base!1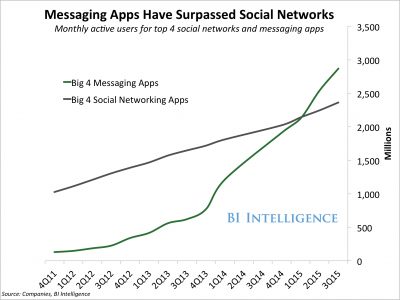 Not only are people using messaging apps more than social networks, messaging is proving to be far more "sticky" than traditional apps.
According to The Economist, a quarter of all downloaded apps are abandoned after a single use…with the exception of instant messaging. Over 2.5 billion people have at least one messaging app installed.3 This number is expected to climb to 3.6 billion within a few years according to Activate.
Not only are there more monthly active users on messaging apps than on social network, people are also spending more time in messaging apps than the social networks:
"People are now spending more time in messaging apps than in social media and that is a huge turning point. Messaging apps are the platforms of the future and bots will be how their users access all sorts of services. (Peter Rojas, Entrepreneur in Residence at Betaworks)"4
WhatsApp users alone average nearly 200 minutes each week using the service.
Driver 2: Advances in Speech, AI and NLP
As one may expect, there have been significant advances in the core technologies making up a typical chatbot.
Apple can largely be credited with making speech popular again, even if not improving much upon the speech technology of the time. In fact, Siri was initially powered by Nuance, a speech platform. 5 What Apple did do is make it ubiquitously accessible (at least to iPhone users) and viable. Speech was once the annoying interface to an IVR (phone tree), and now it became a somewhat usable personal assistant. It still had major shortcomings however especially in context of the initial hype Apple placed behind it.
Furthering the excitement and adoption of speech technology was Amazon's Alexa – a surprise hit, thanks in part to Amazon's "undersell" approach – contrast to Apple's over the top marketing and subsequent let down. While Apple, Microsoft and Sony were fighting to be the "living room console", Amazon discovered a new gateway in the home with Alexa – the voice gateway. Alexa has matured significantly, adding new skills as Amazon learn more about consumer vocabulary and behavior. Alexa is making a big push in the home automation space, and companies like Ford, LG and more have all unveiled plans to have Alexa integration.6
Google, fearful of being left behind, is rapidly playing catch-up in this space. They have released their own version of Alexa hardware…Google Home. In addition, buying up companies in the AI space, such as API.AI. While Amazon has first movers' advantage for the moment, Google is in a powerful position of knowing everything about you – from your calendar to your flight schedules and your interests. A potentially powerful combination.
Microsoft too is getting into the game, partnering with Harmon to add a physical home device (ie. Speaker) to their Cortana virtual assistant product7.
Of course it's not just about the speech recognition or the in-home device. Tremendous advances have also been made with NLP (Natural Language Processing) and AI. AI and machine learning now drive our cars, manage our health, our lives, automate trading, and guide missiles. The advance in AI is of such an extent that that we now even have AI ethics conferences. An alarming new term has been coined: an "intelligence explosion" – referring to the exponential leap in cognitive ability that notables like Elon Musk and Stephen Hawking fear could one day spell doom for the human race!8 This closed door conference resulted in a letter pleading AI researchers to consider the safety and ethical implications of AI. Many of the leading AI researchers have signed off on the letter…in fact, more than 8000 leading researchers and scientists so far.
The purpose in this paper is not to instill fear, and 'doomsday' is not around the corner. What these facts do however illustrate is how significant the advances in technology have been, driving the adoption of bots for the everyday user and consumer.
Stanford University host a project (and panel) entitled the "One Hundred Year Study on Artificial Intelligence (AI100)"9.
The study points to immediate gains in eight key domains – for example, autonomous transportation will ultimately result in new urban organizations as people need fewer cars, and in healthcare, AI-based health outcomes can improve the quality of life for millions10.
As for what's next in AI research, the report states that "the field of AI is shifting toward building intelligent systems that can collaborate effectively with people, including creative ways to develop interactive and scalable ways for people to teach robots". Individual areas of improvement and research include improving natural language processing to interact via dialog and not just react to formatted requests. Neuromorphic computing seeks to mimic biological neural networks to improve hardware efficiency.
The race for AI resources is also intense. Underscoring the strong push for these resources, Google acquired DeepMind, a hot AI startup, paying $400 million for a 50-person company. Suddenly Google owned the largest available talent pool of deep learning experts in the world.11
The race is underway. One can hope that the consumer is the ultimate beneficiary. In the short term we will have to deal with a fragmented ecosystem (VHS v Betamax anyone?), and hope that providers interfacing with speech, voice and AI systems add support for multiple technologies.
Driver 3: Opening of platforms
Much like the ability for the iPhone to have a community of developers building Apps, leading messaging platforms are opening up their platforms in the hope of building a thriving ecosystem on their technology.
The Economist talks about the birth of the bot-economy, largely crediting the Russian originated company12, Telegram with being the first to open its service to their 100m users, launching a bot platform and a "bot store"13. This allows developers to build new solutions and products utilizing the core bot IP.
During the last 2016 F8 conference, Facebook announced the opening of its Messenger APIs to third party developers, desiring to create their own bot-economy and build a strong partnership with the developer community to come up with new solutions while increasing Messenger penetration.
At the time of writing, WhatsApp stubbornly clings to a closed paradigm – however, with the acquisition of WhatsApp by Facebook, we can expect either a clear line of demarcation (Messenger being used as the bot platform, WhatsApp as the human-to-human platform), or perhaps an eventual consolidation into a single ubiquitous messaging platform.
Google of course will not stand idly by. They acquired API.AI, technology that allows you to build your own Bot. Google also open sourced its TensorFlow library for machine intelligence14. As may be expected, Amazon not only opened up the Alexa platform to build new Alexa skills, they've also made available the voice services to allow developers to build new solutions incorporating voice and speech15.
All of these moves will ensure new products and solutions coming into the market place, built on these technologies. Just as Apple made "There's an app for that" popular, soon there will be a "bot for that".
To politely steal, but perpetuate, The Economist's term – the "bot economy" is here.
Driver 4: Bot success in a commercial setting
Moving from the theoretical future of AI and machine learning and into the more pragmatic "now", we're seeing tremendous adoption of Bots in a commercial context, both for customer care/service and sales. Semantically, we will refer to Bots in a customer service context as Virtual Customer Assistants (VCAs).
Gartner estimates that the current VCA market, as measured in revenue by the top 18 VCA vendors, to be at around $450 million16 , with an expectation of a 25-35% YOY growth. Grand View Research believe that by 2024, this market will be in excess of $12 billion. In the same report, Gartner state that they believe by 2020, 25% of customer service and support operations will integrate VCA technology in their engagement channels, up from less than 2% in 2015. More optimistically, at least one VCA vendor makes the claim that by 2020, 85% of customers will manage their relationship with an enterprise without interacting with a human.
Regardless of "who's right", there can be no denying the tremendous uptake in adoption of VCA technology.
Part of the appeal of VCAs from a corporate point of view no doubt is cost. A standard inbound voice call costs an industry average of around $12 per call, compared to $1 for a VCA chat session. Compounded over millions of interactions, this results in significant cost saving potential.
As customers rush to not only drive down costs but to also improve the customer experience, we can expect tremendous growth in the VCA space.
What makes up a modern Virtual Customer Assistant?
There are number of components that modern VCAs will need to provide. We depict these in what we term the Periodic Table of VCA Elements: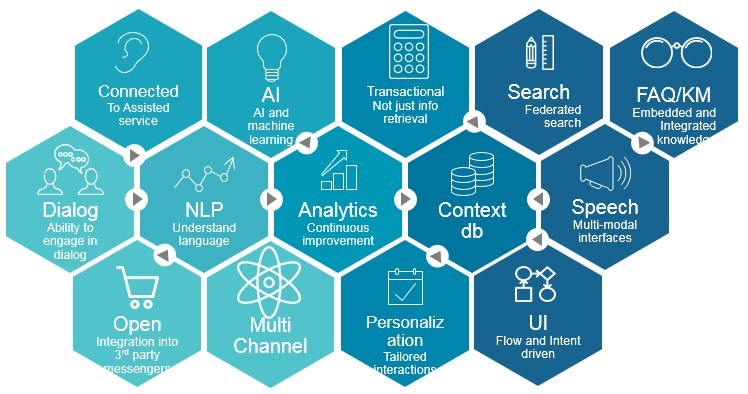 Figure 2- Jacada's Periodic Table of Virtual Agent Elements
Let's briefly explore these elements:
Dialog – Humans want interactions, not single request/response conversations where each subsequent request has no continuity to the previous response.
NLP – A core requirement for any capable VCA is the ability to understand all permutations of a customer request.
AI – Without adopting AI and machine learning, your VCA will never improve unattended. A Rules driven approach is an acceptable short-term approach to lower implementation time and cost, but a mature deployment needs to embrace machine learning.
Transactional – Many VCAs today are limited to information retrieval and display. A true VCA should be transactional, meaning it has the ability to fulfill an entire self-service task, such as filing a claim or updating information.
Analytics – VCAs should be deployed with continuous improvement in mind. This means understanding problematic areas and identifying areas of improvement which requires analytics.
Context DB – VCAs should become an extension of your assisted service workforce in as much as they need to have same contextual capabilities as your voice agents have today. The VCA should know about your previous interactions in order to drive successful outcomes.
Speech – VCAs should not be limited to text input or output and should support multiple modes of operation.
Search, FAQ and KM – VCAs fundamentally process information and either need their own internal KM with appropriate taxonomy, or the ability to conducted federated content searches across the diversity found in an enterprise.
Multi-channel – VCAs should not be limited to just your website and should be offered at multiple points of engagement, to both digital and voice callers.
Connectivity – Inevitably a portion of VCA interactions will still require human assistance. These should be escalated seamlessly and with context.
Open – With the rise of 3rd party messaging apps, VCAs should learn to live within a parent container.
Personalization – It is no longer acceptable for a VCA to use a "one size fits all" model. Instead, each interaction should be personalized based on the customer, his/her context and interaction history.
Flow and intent driven UI – A VCA doesn't necessarily imply just text chat (in addition to speech). It can be flow driven where the user is presented the most likely set of options, or intent driven where the customer more explicitly describes their intent.
Conversational Commerce
VCAs certainly are not limited to a support role. Conversational Commerce is a term coined by Chris Messina from Uber referring to the intersection of messaging apps and shopping17.
Facebook worked with the leading payment providers PayPal, Braintree and Stripe and even poached PayPal president David Marcus to run its Messenger division, underscoring the value Facebook is placing in "conversational commerce"18.
To send money to someone within the Facebook messenger, a user simply:
Opens a chat with the person they want to send money to
Click and enter the amount they want to send
Click Next to add your debit card and then click Pay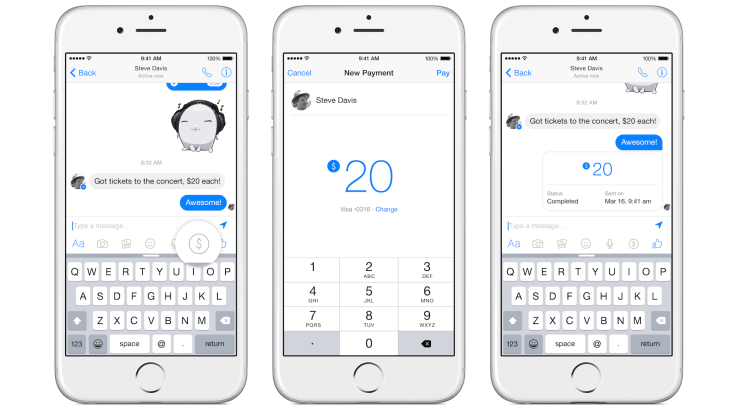 Figure 3 - Facebook messenger payments (image via TechCrunch)
Let's be clear – showing an example of payments is to some extent missing the true meaning of conversational commerce. Instead, think how sophisticated bots will allow the customer to interact with the organization to get what they want, without needing to learn some unwieldly complex web or app interface.
It goes further than this. Why have an App with multiple menu items for discrete functionality, when many of the apps features could be accessed via a chat interface instead? – an interface that is already familiar and stays consistent from app to app. This constraint has led to something we call "unbundling" – apps having very discrete functions – resulting in hundreds of individual apps on your phone.
Conversational commerce lets you take a different approach.
It allows a user to access all the required functionality through the familiar chat interface.
For example, WeChat in Asia, boasting ~700m monthly active users, already allows people to make payments, e-commerce purchases, hail taxis, order food, customize and order a pair of Nikes, host a conference call and more all through a chat interface19. Imagine how complex this app would be with a traditional interface. Chat solved the complexity.
This is the power of conversational commerce.
Conclusion
The "bot economy" and "Conversational commerce" are terms you need to be familiar with. Your organization needs a strategy of how to embrace these concepts. With the rapid rise in messenger adoption, the rise of the millennials and the advances in technology, the bot or VCA is going to be "must have" technology.
In closing, we leave you with an interaction from arguably the most infamous computer interaction of all time. In Stanley Kubrik's classic movie from 1968, "2001: a space odyssey", written by him and renowned sci-fi author Arthur C. Clarke, there is a great dialog between the main (human) character, Dave, and HAL 9000, the AI Computer. Dave and his colleague Frank are considering disconnecting HAL due to what they perceive as a malfunction. Attempting to conceal their conversation, they are unaware that HAL can read their lips. The conversation goes as follows:
Dave Bowman: Open the pod bay doors, HAL.
HAL:
I'm sorry, Dave. I'm afraid I can't do that.
Dave Bowman: What's the problem?
HAL:
I think you know what the problem is just as well as I do.
Dave Bowman: What are you talking about, HAL?
HAL:
This mission is too important for me to allow you to jeopardize it.
Dave Bowman: I don't know what you're talking about, HAL.
HAL:
I know that you and Frank were planning to disconnect me, and I'm afraid that's something I cannot allow to happen.
Dave Bowman: [feigning ignorance] Where the hell did you get that idea, HAL?
HAL:
Dave, although you took very thorough precautions in the pod against my hearing you, I could see your lips move.
Dave Bowman: Alright, HAL. I'll go in through the emergency airlock.
HAL:
Without your space helmet, Dave? You're going to find that rather difficult.
Dave Bowman: HAL, I won't argue with you anymore! Open the doors!
HAL:
Dave, this conversation can serve no purpose anymore. Goodbye.
And in the continued spirit of HAL, this article can serve no additional purpose anymore. Goodbye.
[About the author]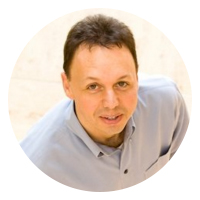 As Chief Marketing Officer, Chris' responsibilities at Jacada include global Go-To-Market strategy, corporate positioning, and marketing strategy and campaigns. Chris has over 20 years of experience in product management, marketing and software development having held several senior leadership positions. Before joining Jacada, Chris founded a successful software consulting company providing large scale software systems to Fortune 500 companies. Outside of work, Chris enjoys app development, automated trading algorithms and provides pro-bono legal services. Chris holds a BS Computer Science and a JD, and is admitted to practice in the State Bar of California
1 http://www.businessinsider.com/the-messaging-app-report-2015-11 2 http://www.businessinsider.com/the-messaging-app-report-2015-11 (chart) 3 http://www.economist.com/news/business-and-finance/21696477-market-apps-maturing-now-one-text-based-services-or-chatbots-looks-poised 4 http://beaconing.eu/2016/09/27/the-chatbot-era-has-begun/ 5 https://en.wikipedia.org/wiki/Siri 6 http://www.businessinsider.com/amazon-echo-success-could-spell-big-trouble-for-google-2017-1 7 http://www.theverge.com/2016/12/14/13951526/microsoft-cortana-harman-kardon-speaker-amazon-echo 8 https://www.wired.com/2015/01/ai-arrived-really-worries-worlds-brightest-minds/ 9 https://ai100.stanford.edu/2016-report 10 https://ai100.stanford.edu/sites/default/files/ai100report10032016fnl_singles.pdf 11 supra 12 https://en.wikipedia.org/wiki/Telegram_(software) 13 http://www.economist.com/news/business-and-finance/21696477-market-apps-maturing-now-one-text-based-services-or-chatbots-looks-poised 14 https://www.tensorflow.org/ 15 https://developer.amazon.com/alexa 16 Market Guide for Virtual Customer Assistants, Gartner, 23 November 2016 17 https://medium.com/chris-messina/2016-will-be-the-year-of-conversational-commerce-1586e85e3991#.sx60xirsw 18 https://techcrunch.com/2015/03/17/facebook-pay/ 19 https://chatbotsmagazine.com/11-examples-of-conversational-commerce-57bb8783d332#.nqaojae28
Source: http://www.jacada.com/blog/the-state-of-virtual-agents
Publish Date: February 9, 2017 5:00 AM
---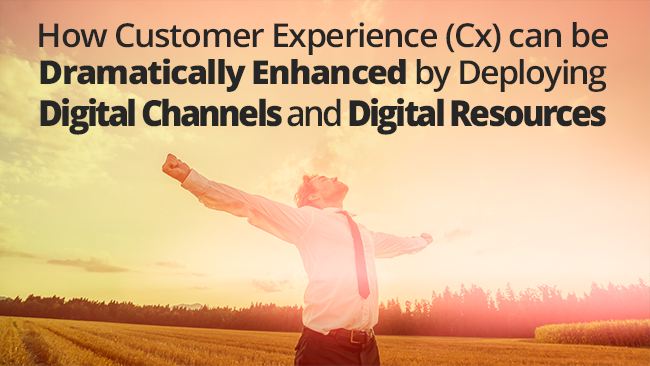 Most professionals operating in the Customer Experience (Cx) space are typically faced with these four primary challenges:
Improve, enhance and optimize the entire Customer Experience
Reduce or mitigate business, brand, product and reputational risk
Improve business, commercial and financial performance
That said, contemporary digital technologies and associated resources, when astutely developed and deployed, can rapidly bring about significant Cx improvements and deliver business benefits in all four of these challenging domains.
Improve, enhance and optimize the Customer Experience
Given that today's customer is infinitely more demanding, less tolerant, more informed and predominantly mobile, it's incumbent upon successful organizations to deliver exemplary service, provide information and knowledge and to fulfill all manner of requests, actions, interactions and customer-demanded outcomes. In addition, these activities must not only promote and nurture high levels of customer loyalty; they must concurrently drive ever-increasing customer spending and contribute towards building credible, long-term, predictable revenue models to appease the needs of the boardroom.
Reduce and Mitigate Risks associated with Organizational, Brand, Product, Service or Reputation
All manner of flaws in the service delivery chain, not to mention failures or aberrations inherent in the actual product or services themselves, will have a significant impact on the organization's overall risk profile. In the light of the potential for far-reaching negative social media postings with a myriad of negative knock-on financial implications, poses very real threats and puts immense pressure on the architects of Cx processes and solutions.
The utilization of appropriate digital resources not only enhances far better customer communications but can simultaneously, rapidly identify potentially damaging service abnormalities and can trigger or invoke appropriate alarms, notifications or escalation processes and procedures. In addition, the analysis of this source data will clearly highlight 'root cause,' facilitating rapid remedial actions and the on-going re-engineering or refinement of processes, systems, and even the basic product or service offerings.
Improve Operational Efficiencies
Not only is today's customer demanding fast, easy and efficient service, but most customer-facing business units (call centers, contact centres, helpdesks etc.) are also under significant pressure from the C-suite to cap or reduce operational costs. This factor alone is further exacerbated by the rising cost of labor and infrastructure, in many cases coupled with severely declining labor productivity.
Once again, appropriately designed and deployed digital tools and resources can go a long way towards pivoting costly voice calls and personal service interactions into various self-service solutions. In so doing, these digital assets simultaneously enhance the low-effort, fast and effective customer experience, while carving out a significant chunk of operational costs.
Improve Business, Commercial and Financial Performance
In addition to the obvious financial benefits to be derived from enhanced operational efficiencies, longer-term positive and measurable financial and business gains can be achieved as a direct consequence of an improved Customer Experience.
There is ample empirical evidence and copious amounts of credible data and research supporting the premise that low customer effort, coupled with enhanced customer experience gives rise to significant gains in customer loyalty. This is turn manifests as Customer Advocacy. These factors are measurable in terms of Market Share, Customer Lifetime Value, and Revenue Growth. What's more, customer loyalty gains will have a direct impact on reducing Customer Acquisition spend (Marketing) and reduced Cost-to-Serve, while enhancing competitive advantages and building a strong bastion against the external competitive activity.
A Treasure Trove of Digital Resources
Only a few short years ago, the complexities of managing largely on-premise and often multi-vendor call center and contact centre technologies, posed terrifying obstacles to the ability of many organizations to provide quality customer service. The typical multi-channel infrastructure, disparate platforms or systems, with little, none or marginally successful integration into core business systems, often created the ingredients for 'the perfect storm'; one that would all-too-frequently lead to a devastating and destructive lack of basic customer service, low levels of loyalty and runaway churn.
Today's largely hosted or cloud-based, full-featured customer engagement platforms embrace true multichannel and omnichannel communications. They provide the ability for the organization to leverage these integrated digital tools and resources to achieve exceptionally high levels of customer service, enhanced customer experience and significantly increased customer loyalty; and all this while delivering on the boardroom's commercial and financial demands and expectations.
What's in the Cx Professional's Digital Toolbox?
Going forward, the Cx professional will be exploring the overall design and architecture of the most appropriate processes, systems, platforms and digital and other resources necessary to provide the organization with sustainable success according to its own objectives, goals, metrics and measurables.
The digital resources that should be at the very top of the Cx professional's agenda will include: A single vendor, multi-channel (omnichannel) platform embodying enhanced functionality Interactive Voice Response (IVR), Visual IVR, Virtual Agent, Live Chat / Web Chat, Co-browsing, Automated ChatBots as well as aspects of enhanced Interaction Analytics, Artificial Intelligence, and Machine Learning.
Source: http://www.jacada.com/blog/how-customer-experience-cx-can-be-dramatically-enhanced-by-deploying-digital-channels-and-digital-resources
Publish Date: February 6, 2017 5:00 AM
---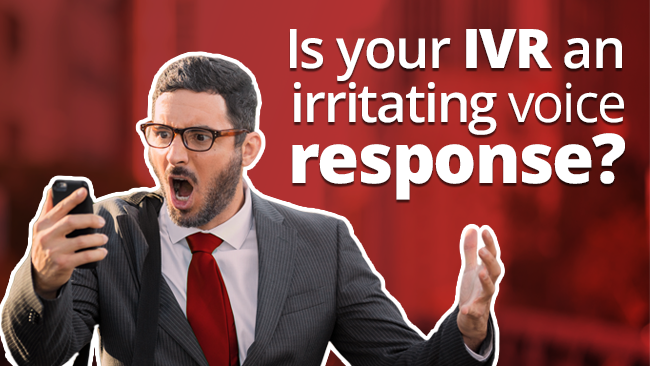 Those very first few seconds when customers engage with our organization can be make-or-break of either a new relationship or the end of what may well have been a long and mutually beneficial association. (And perhaps hugely profitable to the organization.) It begs the question: Is your IVR good, bad or very ugly?
A decade ago, a simple two or three menu IVR probably met most business requirements for relatively fast and accurate routing of voice calls to appropriately skilled agents. From a customer's perspective, in many cases, the ubiquitous IVR became an acceptable norm. So, what changed? Customer expectations changed, and those expectations have rapidly morphed into outright demands for better, faster, and more convenient and responsive 7x24x365 service.
"Please hold the line. Your call is important to us." No, it's not. If your call was important to us, no matter what time of day or night that you called, we would respond appropriately; we would provide you fast, convenient access to the information that you, our customer, so urgently need.
Let's re-look at the typical IVR. From its simple origins of two or three short menu options, many contemporary IVR systems have grown into highly complex structures with a myriad of tagged-on options and choices and far too frequently presented with long, confusing phrases and anything but exciting voice delivery. It is no small wonder that throughout the world, the vast majority of customers have come to resent the 'dreaded IVR.' In the digitally enabled customer service environment of today, 'old-fashioned' IVR simply will no longer be tolerated.
Although there may be some marginal differences in certain geographies and verticals, the penetration and usage of smartphone technology has already become the de facto communication method for most customers. Let's face it, scanning, swiping and clicking a smartphone screen is today as intuitive and instinctive to many a Baby Boomer as it is second nature to a Generation Z or a Millennial customer. Enter Visual IVR.
By scanning and clicking through a visual IVR smartphone menu, in mere seconds a customer can find either the exact information that they were looking for or they can effortlessly connect with the right agent or service resource. What's more, the information that they have perhaps entered in this slick process is relayed to the agent, so there's no need for the customer to repeat themselves.
It's not only on the smartphone screen where visual IVR demonstrates its incredible power to provide optimized customer experiences. Visual IVR works equally well on typical web self-service sites. Now customers can navigate their way through the visual IVR menu system and route themselves directly to the answers that they need or to the appropriate agent; perhaps with a simple click-to-call or call-back option. It just couldn't get easier.
It is also important to recognize that visual IVR supplements and provides a powerful alternative experience for customers perhaps accustomed to conventional telephone or pure voice-based IVR. In fact, visual IVR works on the exact same Voice XML (or VXML) scripts that are used to create and manage voice-only IVR systems. So there's no need to re-develop or to make changes to multiple systems.
Because visual IVR is just one of the many powerful, modular components of a truly digital, omnichannel contact center platform, such systems can rapidly 'learn' a great deal about customers and their individual preferences. Not only does this data provide the organization with the ability to analyze and in some cases, predict individual customer behavior but also to provide accurate and appropriate customization and personalization. It's the ultimate 'Customer Wow Experience.'
Visual IVR opens up the potential for any organization to deliver fast, efficient and effective self-service options together with accurate and reliable channel-independent routing. All this adds up to an incredibly powerful competitive advantage whilst simultaneously providing customers with a seamless, low-effort service experience.
Source: http://www.jacada.com/blog/is-your-ivr-an-irritating-voice-response
Publish Date: February 1, 2017 5:00 AM
---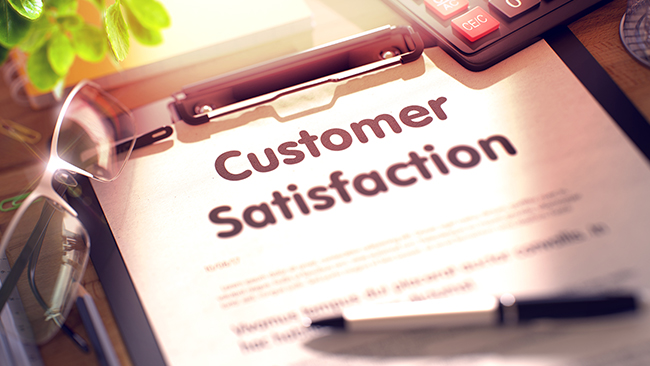 Developed and first introduced in 2003 by Fred Reicheld, Bain and Company and Satmetrix, Net Promoter Score® (NPS1) has become somewhat of the definitive metric for gauging customer satisfaction and loyalty. Consistently in use by over 66% of Fortune 1000 companies and tens of thousands of customer-centric organizations worldwide, NPS has certainly had a profound influence on global marketing, business strategies, tactics and techniques. But that said, it begs the question: Is NPS still the most effective tool to measure true customer satisfaction and loyalty, accurately and reliably?
In its most basic form, the NPS methodology or system simply poses customers with an almost universally standardized question: "How likely is it that you would recommend [Company, Organization, Brand, Product or Service] to a friend or colleague?" Customers are asked to score their sentiment relating to this question on a scale of 0 to 10 with 0= Not likely at all and 10= Very likely.
Respondents scoring either 9 or 10 are categorized as "Promotors." These are fiercely loyal and enthusiastic customers; they fuel growth by referring others and by increasing their own usage of the product or service, as well as taking up many of the company's cross-sell and up-sell offerings. Promoters are the epitome of the Customer Advocate.
Respondents returning a 7 or 8 score are categorized as "Passives." These are the ambivalent customers. They are basically satisfied but they are also unenthusiastic and can be easily swayed by a competitive offering, and in all probability, they will 'jump ship' in a heartbeat, should they encounter the slightest negative experience with the organization or with its products or services.
"Detractors"; those respondents scoring 0 to 6 are the distinctly unhappy customers who can wreak havoc and severely damage the organization and its brands, products, or services. Detractors are dangerous to the organization. Their negativity, spurred-on by word-of-mouth and (Heaven forbid!) Social Media can seriously impede growth and profitability.
To arrive at a Net Promoter Score or index2, one simply takes the total of all "Promoters" and subtracts the "Detractors." For purposes of NPS, "Passives" are deliberately excluded from the equation.
Why is NPS important?
In a nut-shell, NPS is rather like the doctor's finger on the pulse of the patient. When deployed systematically, diligently and supported by the most appropriate technologies and analytical techniques, NPS provides the organization with an accurate picture of prevailing customer loyalty, and accurate feedback relating to reasons why customers may be unhappy (and therefore disloyal or vulnerable). Appropriate analytics will also provide exceptionally valuable insights into the root cause of such dissatisfaction. This information provides the organization with the ability to craft appropriate solutions rapidly. These might include process re-engineering, product or service refinements, and training or up-skilling of customer-facing staff.
The Economics of NPS
It stands to reason that an organization's potential for success is largely dependent on finding and managing the successful balance of "Promoters" and "Detractors."
At the positive end of the scale, a high NPS is a clear indicator of satisfied, loyal customers; those who fuel economic benefits such as the reduction in the cost of new customer acquisition, reduced cost-to-serve, increased spend, increased take-up of up-sell and cross-sell offerings, and ultimately, predictable Customer Lifetime Value (CLV). These positive economic factors make music in the boardroom!
On the other hand, low NPS gets the economic alarm bells ringing! From a marketing perspective, acquisition of new customers becomes significantly more costly, as does the increased spend necessary to eke out increased market share and incremental customer purchasing. Servicing dissatisfied or unhappy customers requires far more infrastructure, management, and customer-facing headcount. These factors represent serious economic penalties and threats to the organization.
What other metrics are needed?
While NPS will definitely provide the organization with an accurate representation of customer perceptions and behavior, the true value of this metric is realized when a number of other metrics are overlaid in a data matrix.
A hybrid Customer Loyalty Index (CLI) with NPS as the base, will incorporate another measure to provide additional insights into customer propensity to repurchase and the probability of take-up of up-sell and cross-sell offerings, as well as clear indicators of Customer Lifetime Value. In this derivative of NPS, probe questions could well include: "How likely are you to buy from us again in the future?" or "How likely are you to try out other of our products or service?"
Similarly, the well-proven Customer Satisfaction index (CSAT) is another valuable contributor to the overall NPS-based customer experience (Cx) matrix, as is data reflecting Customer Engagement. (Activity Time, Visit Frequency, Core User Actions, etc.)
Customer Effort Score. (CES) The new(er) kid on the block.
Rapidly coming to the forefront in the art and science of Customer management or Customer Experience (Cx), is what has become known as the NetEasy Score3 (NES). Simply put, the NetEasy Score measures the ease (or the effort) required by customers to do business with the organization; to have problems resolved; to obtain required information or actions or to achieve the satisfactory outcome to any interaction.
Easy is the new Loyalty
In a recent global survey conducted by UK-based CallCentreHelper, "74% of customers surveyed stated that they would do repeat business with the company if their experience is easy". In today's fast-paced, highly mobile customer environment, where instant gratification and immediacy are watch-words, "Easy" is certainly the key to significantly increased loyalty. This factor alone is an incredibly important strategic consideration for professionals involved or influencing the design or deployment of digital channels, platforms, and interfaces. Unless the user finds it quick and easy, the solution offering will almost certainly be rejected outright.
Correlating Effort with Loyalty and Predictable Spend
The boardroom desperately needs to know the good news about long-term, highly predictable increased customer spending; the much-hallowed Customer Lifetime Value index4. And there's a great deal more to that particular metric than meets the eye. The size of the customer base, the share of the market, the rate of growth, customer retention statistics and the predictable Lifetime Value will have a profound influence on factors such a stock value, executive remuneration and bonuses. Not to mention how these factors influence acquisitions and mergers.
Implementing NPS
It will be appreciated that in order to gather accurate, reliable and meaningful NPS and related data, it is imperative that appropriate strategies, processes and systems are designed and deployed in a manner that will be attractive and enthusiastically embraced by a significant percentage of the organization's customer base; and this on an on-going basis.
During the past few decades Interactive Voice Response (IVR) technologies have been extensively used as one of the primary methods for gathering NPS and related customer sentiments. Where this technique has been remarkably successful has been a combination of astute and mature strategic thinking, (with strong customer centricity) dictating systems design, in that the entire process of engaging with customers is fast, intuitive, and exceptionally easy. In cases of a combination of IVR (or ACD, auto attendant or routing engines) and live agent service, successful implementation is a matter of well-designed call flows, appropriate technologies and exceptionally good agent training.
Enter Visual IVR
The fairly recent introduction of visual IVR technology is having a significant impact on Customer Experience management techniques throughout the world. Typical IVR's aren't a lot of fun. Often they are plagued with complex and confusing menu trees and long-winded and ambiguous instruction and selection options. It's not at all surprising that the vast majority of customers regard IVR systems with contempt. Is there a solution? Yes, indeed there is. Enter visual IVR.
Scanning, swiping and clicking a smartphone screen is infinitely faster, more intuitive, and easier than listening to instructions. Visual IVR lets customers quickly and easily select the appropriate information or routing options by simple point and click response; for example, to a specific department, business unit, suitably skilled agent or to a NPS question. NPS and all related customer data perception probes just go a whole lot easier and they are much more reliable.
When it comes to NPS, Visual IVR has the ability to persuade more customers to become promoters and provides organizations with the ability to continuously measure this metric on a more frequent and accurate basis.
1 Net Promoter Score ® is a customer loyalty metric developed by Fred Reichheld, Bain & Company and Satnmetrix. Net Promoter Score is a registered Trade Mark. 2 https://www.surveymonkey.com/mp/net-promoter-score-calculation/ 3 https://www.callcentrehelper.com/neteasy-the-latest-metric-for-your-contact-centre-48492.htm 4 http://www.customerlifetimevalue.co/
Source: http://www.jacada.com/blog/is-net-promotor-score-still-the-best-metric-for-measuring-customer-satisfaction
Publish Date: January 31, 2017 5:00 AM