Jacada - ContactCenterWorld.com Blog Page 5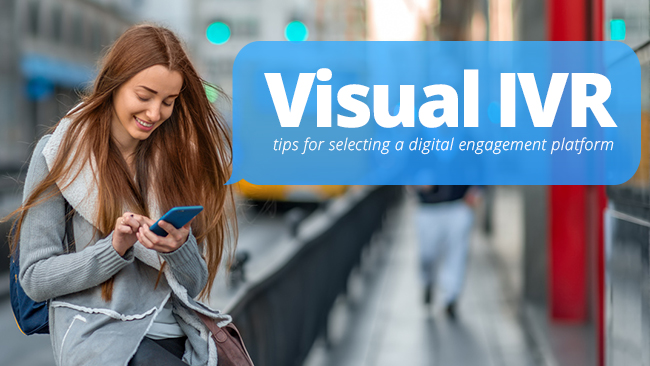 Introduction
Visual IVR has gone mainstream. Widespread adoption of this digital technology is taking place rapidly. However, not all Visual IVR solutions are the same. This document outlines the features you should look for in a digital engagement platform.
It's a digital world
Digital transformation is upon us. Consumers have shifted to digital engagement as the preferred communication methodology. In fact, "Generation Y" consumers overwhelmingly prefer digital communication with only less than 13% wanting to use the telephone! It should be readily apparent that your organization needs to be ready for the digital consumer.
Voice isn't dead
What should be noted is that while consumers strongly prefer digital channels, it is just that: a preference. Unfortunately far too often the digital experience or self-service interaction fails the user, requiring them to reach out for traditional assisted service: The phone. Studies show that despite the investment in self-service technologies, approximately 82% of interactions still end up in your contact center (this is an average across verticals…your mileage may vary). Even organizations with good mobile apps still experience high call volume. And those interactions that started in self-service (ie. The digital channel) and end up with assisted service typically offer no continuity or context. In effect, the call starts completely cold, resulting in both customer frustration and longer call times.
1 – Customer Adoption and Accessibility is critical
No matter how compelling the solution, how great the benefits or the technology, if your customers don't have easy access to the solution, it won't be adopted and the project will fail. Native Apps are notorious for poor adoption. If you require a customer to download an App before they can get service, this is a sure fire formula for limiting adoption. Even for customers that have installed your App, it has been shown that as time passes App usage diminishes…something we call App Decay. As one of our customers, a leading credit card issuer, stated: "Despite having a mobile app, we still received millions of calls into our contact center". Customers forget about your App when they have a pressing issue at hand. However, a true Visual IVR solution not only doesn't require an App, it can improve your native app adoption by reminding voice callers about your app, and even pivoting them back into the mobile app to increase awareness.
2 – Channel Pivoting
When not focusing on "Generation Y", and instead taking a broader look at your customer base, we see an average of about 40% of consumers bypassing any self-service and simply picking up the phone and calling the organization. That is, using voice as their first preference. It's no secret that voice calls are an organizations most expensive form of assisted service. One way to reduce cost and increase call deflection is to channel pivot those expensive voice calls back into a digital self-service session. This provides an opportunity to resolve a customer's inquiry on the less expensive digital channel. And if they still need assisted service, passing in the full context to the agent ensures the call gets off to a smooth start with lower handle times.
3 – Collaboration
Assisted service interactions often require collaboration to successfully complete the call. A mature digital engagement platform will allow the agent and customer to collaborate digitally while on the voice call! This means the agent can digitally send documents for signing, images, links and more, all while talking to the customer.
Dual digital and voice collaboration ensures that calls are resolved correctly the first time, and reduces sales slippage by closing deals "then and there".
4 – One graphical designer for all your interactions
It is imperative that your subject matter experts can create your digital and voice interactions. By using a graphical designer to create your interactions, you make it far simpler and quicker to rapidly create your customer interactions. Perhaps more importantly, a single designer and runtime platform ensures full consistency of your interactions regardless of the channel the interaction is executing on. This means that your customers have consistency across all the channels and greatly assists in their ability to channel hop.
Whether you're running your interactions on the web, mobile, social, kiosk, or via an Internet enabled device (IoT), one designer should rule them all.
5 – Blending Digital and Voice
Despite the world going digital, we know that currently 82% of customer interactions still end up in the contact center.
It is imperative to provide seamless connectivity from the digital to the voice channel, with no repeating of information, and the agent having full context of the customer's interaction. This ensures prompt resolution, lowers the customer's effort and lowers call handle times.
6 – Channel and Infrastructure Agnostic
The reality of the enterprise landscape is that you have a mix of channel and infrastructure providers. And so you should: Choosing the best of breed for each channel and underlying line of business applications makes sound business sense. It is important therefore that your digital engagement platform is completely agnostic to the underlying technology.
Not only will that allow you to work with what you have in place, it provides you the freedom to subsequently change underlying providers. Be wary of solutions that require you to obtain everything from a single vendor.
7 – Open Integration and Flexibility
The days of "proprietary" are over. Any enterprise deployment will require extensive integration within the environment, and the ability to extend and customize the solution. Whether you're designing interactions for the web, the mobile web, or even native mobile, the platform you choose should provide all the relevant API's for easy integration. In addition, the solution should allow you to choose from the convenience of a cloud based solution, or the ability to deploy on-premises for those environments that require it.
8 – Omnichannel Agent Desktop
There is a lot of focus on providing your customers an Omnichannel experience:
Consistency and Continuity as they hop from channel to channel.
What organizations often neglect however is ensuring that the agent is equipped to handle the omnichannel customer.
Ventana research states that the average agent now has to contend with 17 channels on their desktop!
When you don't properly equip your agents with the tools they need to manage these channels, the investment on customer facing omnichannel solutions is highly diminished, as the experience breaks down when they reach an agent.
9 – Reuse your Digital Assets
Your digital engagement platform should reuse your digital assets as part of your digital transformation initiatives and to deliver a better customer experience. Content management, Knowledge bases, Virtual Assistants … all should be "channel merged" … conveniently and seamlessly blended to drive the Next Best Action for digital engagement for your customer.
10 – References
Many vendors claim to have a robust digital engagement platform. It is imperative that you check references to understand exactly where they have been deployed, the scalability and how the vendor has helped the organization digitally transform. This will ensure you have a vendor with not only the right technology, but also the right expertise.
11 – Bonus Tip… Rapid Implementation!
Implementing a digital engagement platform should reuse your existing assets and be up and running in weeks not months. This should include the ability to integrate seamlessly with your Voice IVR without requiring any changes on the Voice IVR. By reusing the Voice IVR interactions, Visual IVR can be realized in days or weeks.
Source: http://www.jacada.com/blog/10-things-to-look-for-when-selecting-a-digital-engagement-or-visual-ivr-platform
Publish Date: January 26, 2017 5:00 AM
---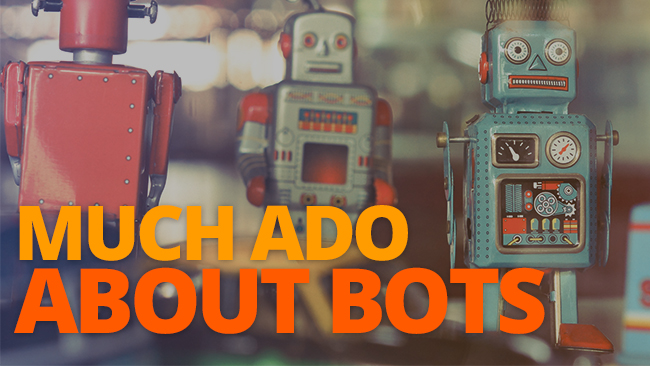 The authoritative 2016 Dimension Data Global Contact Centre Benchmarking Report highlights that 82.5% of surveyed organizations recognize – at an executive level – that Customer Experience (Cx) is unquestionably a key differentiator and the driving force powering digital transformation strategies and implementations. The report also details the top twelve technology trends in the customer service and contact center sector. The table makes fascinating reading. Note that 'Migration of traffic from voice to digital channels' is ranked third overall in terms of boardroom priorities.
| | | |
| --- | --- | --- |
| Ranking | 2015 | 2016 |
| Omnichannel (frictionless movement between channels) | 2 | 1 |
| Technology Consolidation / Integration | 2 | 2 |
| Migration of traffic from voice to digital | 1 | 3 |
| Analytics (incl. big data) | Not asked | 4 |
| High Service Availability / Business Continuity | 7 | 5 |
| System and data security | 8 | 6 |
| Alternative technology models (hosted, cloud, pay-as-you-go etc.) | 5 | 7 |
| Proactive outbound | Not asked | 8 |
| Other | 11 | 9 |
| Voice biometrics | 10 | 10 |
| Video communications | 9 | 11 |
| Sentiment / emotion technologies | Not asked | 12 |
It's a given that virtually all contact center operators are facing the realities of rapidly escalating costs and declining productivity, whilst simultaneously wrestling with the challenges of retaining existing customers, winning new customers and maximizing revenues. The entire ecosystem of customer service is evolving at a staggering pace. New channels and platforms are proliferating and customer expectations and demands for always-on, 7 x 24 information and response services are putting even the most agile and well-resourced organizations to the test.
There is no doubt that the rapidly maturing millennial generation is stimulating a global messaging revolution that is impacting across all geographies and age and socio-economic groups. The reality is that text-based communication has emerged as the most preferred communication method for customer acquisition, post purchase engagement and retention.
Forward-looking organizations need to ensure that their customer engagement strategies firmly embody robust mobile messaging solutions that are appropriate to their customers. Enter the ChatBot and the Virtual Agent.
Consider that potentially, 80% plus of all high-volume, repetitive, or frequently asked questions or enquiries currently being handled in the voice channel by 'live' agents, could be just as effectively handled by a well-crafted ChatBot or Virtual Agent solution. In addition to the obvious cost-savings, in most cases, the entire customer experience could be enhanced, leading to significantly improved customer satisfaction ratings.
Emerging as early as 2010, messaging applications coupled with rules-driven process automation entered the industry. These were initially referred to as 'conversational interface platforms'. With the later introduction of artificial intelligence and machine learning, Chatbots have evolved into a new form of responsive technology. These solutions allow organizations to deploy alternative methods of highly effective, on-demand customer self-service.
Chatbot developments come at a time when reputedly more than two billion smartphone users, familiar with intuitive screen interfaces and text-based mobile messaging are demanding real-time, instant service. 'Next generation' Chatbots or Virtual Agents utilizing sophisticated artificial intelligence, computer-generated imagery (CGI) and even voice synthetization is already engaging in intelligent 'conversations' with users.
Chatbots forming an integral part of a true omnichannel digital platform play an important role in pivoting expensive voice interactions and driving digital adoption. In addition, the 'digital footprints' spawned by users help build unique customer profiles and facilitate the automated routing of current and future voice and digital interactions. The centralized customer journey data accumulated in this manner assists with understanding customers' sentiment and their intent. Based on this business intelligence the organization can to deliver a vastly improved customer experience whilst simultaneously addressing critical cost-saving issues.
© Rod Jones 5 December 2016. Written exclusively for Jacada Inc. 1 Dimension Data's 2016 Global Contact Centre Benchmarking Report, © Dimension Data 2013-2016 (table)
Source: http://www.jacada.com/blog/much-ado-about-bots
Publish Date: January 24, 2017 5:00 AM
---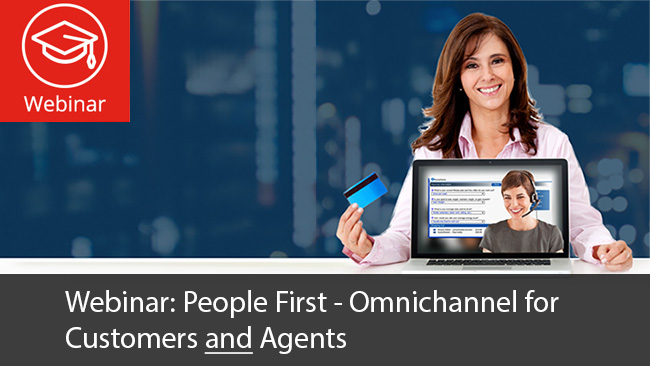 In December, I had 100+ interactions with 2 different airlines as I tried to track 5 pieces of family luggage that had gone missing during an international trip. As I told my story, over and over again, oh how I wished that the airlines and agents involved had a sense of my customer journey and were able to pick up from the last call and not start all over. And that the website reflected the latest information that I had given an agent. And that the baggage people at the airport were empowered to text me when they had found the luggage.
Omnichannel has been a big topic in contact centers for the past few years. Today the discussion goes beyond the notion that customers are connecting with enterprises over many communications channels using a variety of devices. The new element is that customer often use of multiple channels simultaneously and there is an expectation that agents are knowledgeable about the steps that the customer has taken before reaching out to an agent.

When a customer calls into a contact center, it is increasingly not the first step they've taken to solve their problem or get an answer to a question. They have typically tried some kind of self-service, like visiting the company's website, used web chat or sent an email. They may also have reached out on social media or tried using a mobile application.

In 2015, the importance of these non-voice channels became more clear than ever. For almost a decade, contact center pundits have forecast that email, web chat, social media and most recently mobile application interactions would inalterably change the contact center landscape. It turns out that it is not any one of these digital channels but a combination of them all that is heralding a new era in customer care. After years of steady change, the tipping point is upon us.

The most thought-provoking prediction from Dimension Data's 2015 Global Contact Centre Benchmarking Report is that digital interactions will overtake voice calls by the end of 2016. And solution providers and customers are scrambling to create offers and deploy application that match this reality. Projects that had been on the "someday" list of things to do for many companies, e.g., to add web chat or SMS channels to their customer care operation, are suddenly rising to the top.

During a March 17th Jacada webinar, attendees' own experience confirmed Dimension Data's results. Nineteen percent of attendees reported during a live poll that less than 50 percent of the interactions coming into their centers was voice and another 35 percent put the number between 50 and 75 percent.

To hear more about what companies can do better equip agents to support customers using voice and non-voice channels, listen to the lively discussion between me and David Holmes, Jacada AVP Omnichannel Solutions, People First: Omnichannel for Customers and Agents.



Written by : Sheila McGee Smith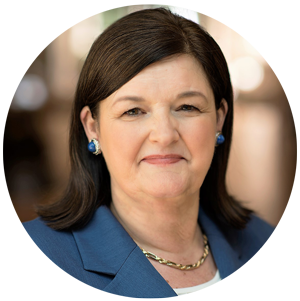 Sheila McGee-Smith, who founded McGee-Smith Analytics in 2001, is a leading communications industry analyst and strategic consultant focused on the contact center and customer experience markets. McGee-Smith Analytics works with companies ranging in size from the Fortune 100 to start-ups, examining the competitive environment for communications products and services. Her insight helps enterprises and solution providers develop strategies to meet the escalating demands of today's consumer and business customers. Ms. McGee-Smith is a frequent speaker at industry conferences, user group and sales meetings, as well as an oft-quoted authority on news and trends in the communications market. Her views can be found on Twitter @mcgeesmith and in frequent postings on No Jitter.
Source: http://www.jacada.com/blog/people-first-omnichannel-for-customers-and-agents
Publish Date: March 28, 2016 5:00 AM
---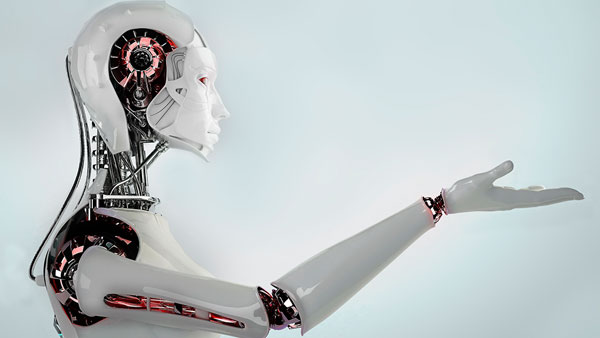 In 1947, General Motors saw the benefit of reducing labor through automation and established a department to save energy and materials and improve process quality, accuracy and precision. The latter three themes - quality, accuracy and precision - constantly elude many contact center operations where processes can be horizontally and vertically complex and inevitably span multiple business applications.
Complexity aside, there are numerous barriers to adoption: no suitable application interfaces to support robotics, lack of budget, insufficient executive level sponsorship, other project priorities, and so on.

Putting these gate keepers aside for a second, while some contact center processes are suited to full robotic desktop automation by completely eliminating human involvement, some are more appropriate for partial automation because they require an element of judgment, reasoning and visual analysis that humans perform more accurately than robots. What this means in practice is a symbiotic relationship where robotic automation reduces data entry, mouse clicks and the complexity of a multi-faceted process, in the right sequence and while adhering to regulatory and corporate rules, while the customer service representative handles what they excel at: managing the relationship with the customer.

Not to be confused with BPM (Business Process Management) or Workflow projects requiring multi-million dollar budgets and lengthy implementation timelines, Robotic Automation, solves the problem quicker and at less cost.

Nothing illustrates these points more than a recent assignment to optimize a customer retention process in order to reduce human error rates and overall call handle time, while retaining the customer and the revenue stream. To complicate matters, the process involved many permutations, and comprised multiple sub-operations across several business applications: mainframe green screens, web browser and legacy thick client Windows, none of which were designed to be connected to anything else let alone be automated. Therein lies a substantial engineering challenge.

The business challenge from this chaos was to devise simple but efficient user input screens to capture only the data necessary for robotics to proceed, instead of the large amount of (mostly unnecessary) data input to the existing manual process.

The solution, built from Jacada Integration & Automation product (JIA), transcended contact center management's belief. What used to be a lengthy, error prone and frustrating process metamorphosed overnight into one of very little data entry combined with maximum automation, which led to 20% shorter call handle time, 50% shorter call wrap time, and improved agent and customer experience with, ultimately, protection of revenue streams. This is possible because a robotic automation can work 24 hours per day, makes no errors and works through application screens 3-4 times faster than a human. Nowhere is the robotics point better illustrated than a back office contact center project which achieved.

If designed correctly, robotics gives an illusion to the uninitiated observer of a simple process with little that can go wrong. Look under the screens and you'll see many sophisticated robotic cogs and wheels hard at work.

That's the very essence of robotics: a self-operating mechanism designed to mechanically follow a predetermined sequence of operations to cut your operational costs and improve profitability.


Source: http://www.jacada.com/blog/robotic-automation-in-contact-centers-a-self-operating-mechanism-designed-to-mechanically-follow-a-predetermined-sequence-of-operations
Publish Date: March 2, 2016 5:00 AM
---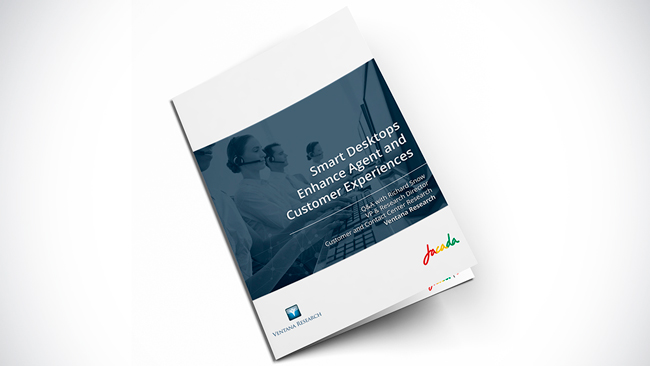 Ventana Research shows that organizations now support up to 17 channels of interaction with their customers!

Get this complimentary Q&A with Richard Snow of Ventana Research as he discusses the challenges organizations are facing with omnichannel engagement and how to overcome them.

Richard Answers The Questions You Were Afraid To Ask - Including:


How to support multiple engagement channels by simplifying application complexity into a single unified agent desktop
How to provide instant and contextual agent guidance during the call to lower customer efforts
How to reduce customer effort and increase First Call Resolution (FCR) at every point of engagement
Receive this white paper by registering for our webinar featuring Sheila McGee Smith on delivering a competitive agent experience.


Source: http://www.jacada.com/blog/smart-desktops-enhance-agent-and-customer-experiences
Publish Date: February 10, 2016 5:00 AM
---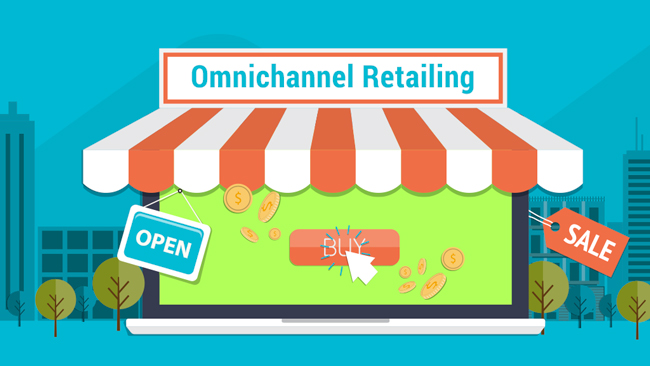 The emergence of liberalisation, privatisation & globalisation coupled with thriving population, climbing GDP growth, rising disposable income & increasing consumer expenditure across different economies of the world have fueled the growth in global retail industry & created numerous opportunities for all kinds of players in retail segment.

Research reveals that market is expected to reach an estimated $20,002 billion in 2017 with a CAGR of 4.1% per year (2012-2017). The retail industry today is experiencing explosive transformations as investments are rushing into this sector both in developed as well as developing markets across the world. Retailers including small proprietors to huge retail chains, e-retailers to brick & mortar stores are embracing the latest trends in marketing, distribution, supply chain & technology in order to compete with each other, adapt to the changing consumer behaviour and sustainable growth. However the notion that the eventual fate or future of retailing lies with the e-retailers is no longer considered as a unquestionable truth by the industry due to emergence of new trend known as omni-channel retailing which is increasingly adopted by retailers across globe in order to cater to the consumers who today wants shop anytime & anywhere.

Defining Omni-Channel Retailing:

Omni-channel retailing is a consumer centric approach that deals with marketing of multi channel retailing & is considered to be its evolved form. It refers to the adoption of strategies, variety of engagement tools & seamless approach to the consumer experience through all accessible shopping channels including versatile mobile internet devices, computers, brick-and-mortar stores , TV, radios, direct mail, catalogue and so on. It allows retailers to integrate all the channels of retailing & reaching customers simultaneously so as to enable them to track down the consumers across all channels.

Moreover today consumers is having access to range of new innovative technologies, numerous kinds of online resources, multiple sources of product information which they utilize while shopping & are generally well informed about the various aspects products while entering the brick and mortar stores hence they expect the store employees to know more than what they do. Hence omni-channel retailing allows retailers to deal with these informed consumers by offering them consistent experience at all platforms and catering to their demand based on central & common database of products, offers, prices etc. It allows the consumers to experience the brand by providing merchandise and promotions consistent across all retail channels rather than offering assortment of touch-points of the same brand. The brick and-mortar stores in this case turn into an extension of the supply chain where purchases may be made in the stores, yet are researched through other "channels" of communication. With omni-channel retailing, marketing is made more efficient and consumer specific by providing offers determined by consumer purchasing behaviour, its social network affinities, website visits, loyalty programs, and other data mining techniques.

Advantages Of Omni-channel Retailing
The omni channel retailing not only helps organisations in realigning their business operations and implementing infrastructure changes but also provides a pathway & vision to attract, retain customers and driving greater sales. In addition to that there several benefits associated with few of them are enlisted as under.

Improvement in Consumers' Perception & Satisfaction
There is an emergence of new generation of costumers or shoppers known as millennials. These shoppers are always online whether its social networking sites or skimming the most recent products from their most loved retail stores. Thus retailers need to develop and implement strategies that permit these shoppers to flawlessly switch or move between online & brick and mortar store shopping. These customers can get to be restless and if their experience is everything except for simple, they will move on.

Thus these consumers expect integration and will get annoyed waiting for it to turn into a reality. Moreover the blurring of channels isn't simply a retail marvel. It is progressing into different aspects of shoppers' lives like entertainment, where two-screen viewing is turning into a behavioural standard. Retailing is passing through a transitional time where pace of implementation can be differentiating and brand-building or meek response can be disappointing & damaging.

Improving Sales
Omni-channel retailing set up allows shoppers to make purchase from wherever they please. It gives retailers' stock visibility and accessibility in the customers' favoured channel. Moreover it provides convenience to the costumers and substantially increases the buying opportunities for various products offered by retailers. Lastly it provides shoppers with wider selection and numerous ways of accessing and purchasing that selection thereby enhancing sales.

Higher margins
An intelligently outlined online sales framework reduces the incidence of numerous schemes related to discounting. On the other hand in conventional retailing, only those products are sold on heavy discounts which are proving hard to sell through particular stores .However through omni-channel retailing nationally based sellers can sell products to anyone across the nation at full price as provides effective & efficient online & offline sales framework.

Building brands
Building the virtual brand from scratch is considered to be tough and difficult by the retailers as compared to building a real brand. Retailers having brick and mortar stores while offering their products online for sale find it less demanding to control & regulate pricing power as well as sales volume as physical stores are considered to be the custodians of the brand –enhancing the brand value of the retailers through their highly noticeable presence in various centres of the city –as well as their outlets.

New income streams
Multi channel retailing has enabled various convenience stores to develop and generate new revenue streams by providing innovative by easy to implement payment infrastructure to numerous small enterprises involved in business. A good example can be small online tuition firm based in Hong Kong which collects payment from its students using 7Eleven stores. Thus clearly indicates that how small enterprises can save money & time by not creating its own payment systems and utilizing & adopting multi-channel solution.

Better Data Collection
Visibility across multi-channels implies more personalised experience. Retailers who are able to track their customer over different channels & comprehend their preferences can serve their consumers better. Thus Omni-channel retailing allows business to additionally gain insights into creating offers that persuade customers to get out from behind their screens & engage themselves in shopping from physical stores , where the likelihood of impulsive buying is more noteworthy.

Enhanced Productivity
An omni-channel strategy allows the store associates to arm themselves with tools that expand their access to information & promotes efficiency. Various tools like tablets have turned into the front line defence against customers who are equipped with more information than employees at the stores & are proving to be an incredible offense for transforming customer information into loyalty-building service so as to improve customer retention and increase productivity.

Thus Omni-channel retailing concept is offering a 360 degree view of all the purchases made by the customers in order to serve them better. However as hot as this concept is numerous retailers are unable to adopt and implement it fully because of various challenges associated with it.

Vitesh Kohli


Would you like more expert advice on Omnichannel Customer Engagement?


Source: http://www.jacada.com/blog/the-advantages-of-omni-channel-retailing
Publish Date: January 3, 2016 5:00 AM
---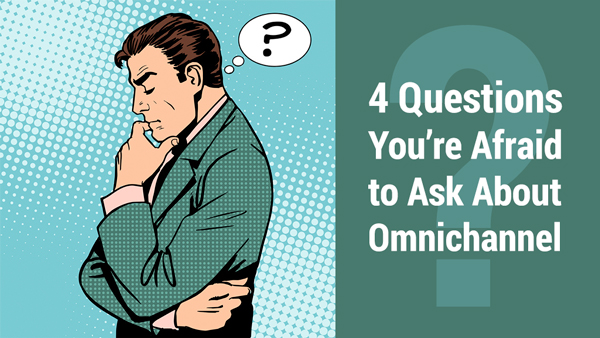 Omnichannel - the phrase everyone throws around, the business model few know how to implement.

Confused? We've got your back. Here are 4 answers to questions too many executives are afraid to ask out loud.

Omnichannel customer service means providing customers with continuity across channels, so they can contact you whatever way is more comfortable, or choose to switch channels midway, and still get consistent service.

Some of the channels you can include in your omnichannel strategy: Phone, SMS, IVR, website chat, mobile app, bricks and mortar.

A study by CFI Group and eBay Enterprise found that 95% of customers use more than one way to contact customer service. They need you to be available in multiple platforms so they can resolve issues faster and easier.

How Can an Omnichannel Management Business Model Help Me Personalize Customer Experiences?

According to an IBM study, 48% of customers prefer personalized promotions. By serving customers in multiple channels, you learn about customer behavior in stores, on your website, on social media and while talking to a call center representative.

As you keep improving what you offer at each contact point, you'll be able to automate personalized offers based on customer preferences.

Meanwhile, when you centralize data in the cloud, team members at every contact point can provide a seamless experience to customers who need support. They'll know the customer's purchase history, browsing preferences and the challenge she already shared with an employee from another department. They'll quickly resolve the issue, so the customer can go on with her day, satisfied.

Am I Late to the Omnichannel Game?

While companies everywhere are opening more and more communication channels with customers, the surprising answer is no.

According to UX Magazine, only 20% of companies actually integrate communication across channels. The rest operate each channel separately. A customer service agent, for example, doesn't know what happened with a customer in a store, when she used the company's IVR or when she tweeted with the corporate account.

Quality customer service is emerging as the #1 unique selling proposition for companies, and fortunately, there's still time to stand out by offering a true, seamless omnichannel alternative.

Why Should I Invest in Omnichannel Instead of Waiting for the Next Trend?

In a business world that evolves faster than ever, it's hard to commit your resources to one trend.

We know it's scary. But with almost all customers seeking service on more than one channel and 86% of contact centers providing service on multiple platforms, this isn't a trend – it's a customer-centric approach that isn't going anywhere.

Yes, the specifics could change. Customers might prefer text over phone or Instagram over Twitter, but at the end of the day, they want to get personalized, efficient service no matter which contact point they use to approach you, and that's only going to get more crucial as technology keeps giving them more options.



Would you like more expert advice on Omnichannel Customer Engagement?


Source: http://www.jacada.com/blog/4-questions-you-re-afraid-to-ask-about-omnichannel-research-based-answers-to-help-you-make-decisions
Publish Date: December 6, 2015 5:00 AM
---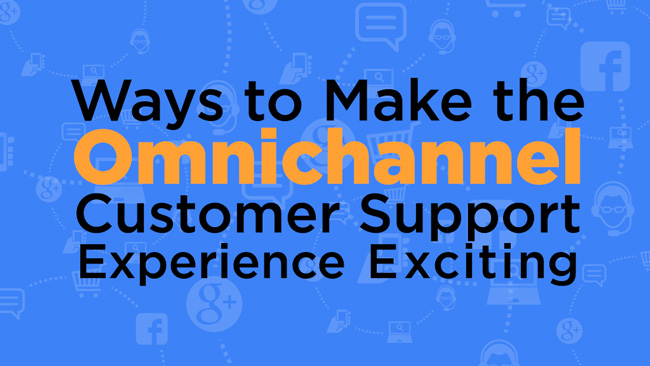 Clients have huge expectations for accepting incredible encounters of shopping experience across all greater part of the channels they utilize. Giving clients problematic or even run-of-the-mill isn't an alternative – if clients are unsatisfied or baffled with their omnichannel encounters, they'll escape.

Further to which, Question rises what precisely omnichannel implies?

The quick development of digital in the course of recent years has fashioned an environment where buyers are more in control and brand savvy than any other time in recent memory. What's to come is omnichannel, where giving a consistent yet unified and steady brand experience regardless of the technology or modes of communication purchasers decide to use is critical to client engagement and aggressive competitive success.

Omnichannel is a multichannel way to sales that seeks to deliver the client with a consistent and unbroken shopping experience whether the client is shopping online from a desktop or telephone, by cell phone or in a mortar store.

How does omnichannel impact the customer experience?
As per Forrester Research, 75 percent of clients will change their channel or move to another one because they're unsatisfied with the outcomes/results from the channel they're in. This can lead to an addition of large number of dollars as expenses, also the potential for lost revenue if disappointed clients take their business somewhere else.

One of the greatest impediments to providing clients with consistent and unified omnichannel encounters is the habit of channel and organization silos that make it troublesome for customers to have fluid communication. In numerous organizations, once support for another channel such as, SMS or online networking has been added, the channel will become manageable and worked by an individual group. Regardless of the fact that this isn't by design, every channel run independently and hardly integrated with different channels, thus making simulated and artificial hindrances in the omnichannel client journey.

Further to this, it is important to recognize that before business pioneers start expanding their organizations' omnichannel vicinity, it's best to assess the present condition of the association's technical architecture. How simple or troublesome is it to include new channel support? Does the ebb and flow structural planning accommodate consistent joining between support channels? Having the right architecture and underlying technologies in place to furnish clients with easy backing is paramount to delivering a fruitful omnichannel experience. .

When an organization has a light-architecture up to include new bolster channels, business pioneers can utilize analytics and different instruments to assess which channels their clients are utilizing or are most adept to utilize. Checking this data can assist officials with figuring out if the organization has adequately talented skilled associates to support the volumes of client collaborations the organization hopes to handle and whether extra enrollment or training may be required.

As Millenials and other digitally-keen buyers grow older and become more established and build their purchasing power, organizations should have the capacity to bolster them fluidly across all of the channels they utilize. That is a reason why it's basic to get the foundational components of omnichannel client

support set up. Regardless of the fact that your organization doesn't plan to offer different channel choices to clients today, you're going to need it eventually.

When evaluating different contact center vendors, it's important for decision makers to find a good match between the company's needs and a partner that can meet those requirements. It's not enough for a technology provider to offer email, SMS, mobile, or other channel support. Because customers are omnichannel, contact center platforms must also be adept at guiding omnichannel interactions and routing the right customer to the right agent to ensure that customer inquiries are being satisfied.

Also, don't forget the associate experience. It's invaluable to partner with a vendor that has extensive experience setting up omnichannel contact center platforms that are designed for associates to navigate easily.

Companies that carefully assess the cross channel behaviors of their customers, and deploy a flexible support environment that can address their needs and preferences, position themselves to distinguish their brands and succeed in the digital economy.



Would you like more expert advice on Omnichannel Customer Engagement?


Source: http://www.jacada.com/blog/ways-to-make-the-omnichannel-customer-support-experience-exciting
Publish Date: November 18, 2015 5:00 AM
---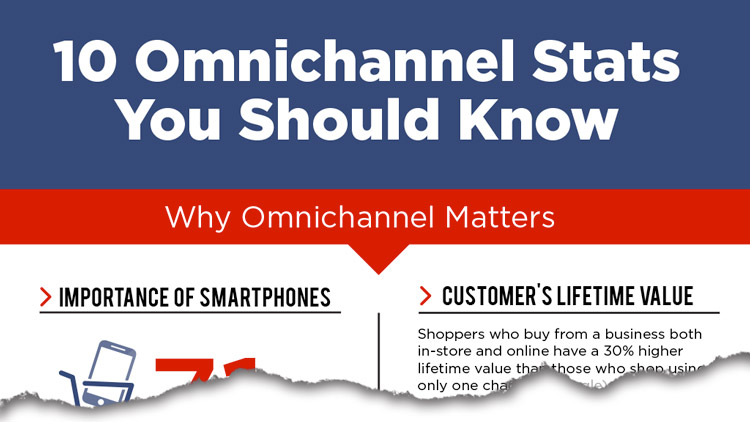 Mastering Omnichannel doesn't have to be complicated. Here are 10 Omnichannel statistics you need to know to get you on your way.


View the Full Infographic


Source: http://www.jacada.com/blog/infographic-10-omnichannel-stats-you-should-know
Publish Date: October 26, 2015 5:00 AM
---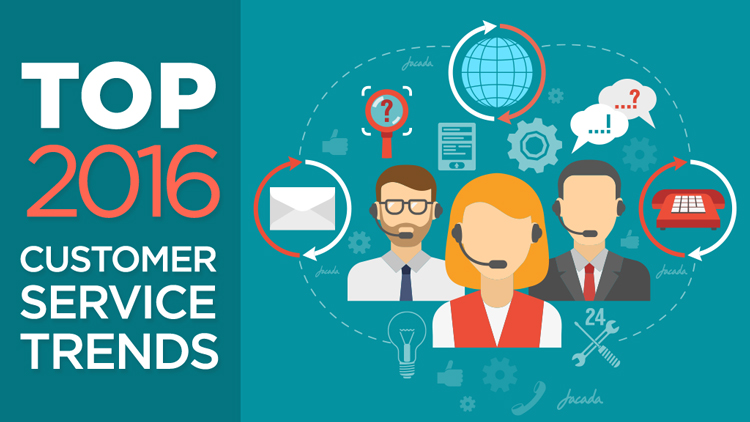 The hottest trend in business today is what your call center is all about: extraordinary customer service. The writing is on the wall: By 2020, see fast resolution as their #1 need. Customer experience will make you or break you, but what exactly do you need to do to keep your customers satisfied?

Phone is King, But it's About to Get Dethroned
Hear ye, hear ye: As 2016 comes around, customers will still use the phone above any other channel.

Yes, they think it's the best way to get issues resolved. No, they're not happy about it. 41% of customers see fast resolution as their #1 need from quality customer service. With standard IVRs not fitting 25% of US citizens and data missing from most contact points, customers really have no choice.

Their frustration increases when they wait on hold. About a third of customers believe companies should never put people on hold. Given the choice, 64% of consumers would gladly text with your agents instead. Its fits our lifestyle: Americans make 1-5 calls a day, but send and receive 60 texts on an average day.

Social Media Isn't Hot, But if You Stay Away, You'll Get Burned
Despite the hype, customer service via social media doesn't seem to be picking up. Shockingly, only 3% of companies' communications with customers is done on social networks.

That, of course, doesn't keep customers from complaining about companies' poor service on these platforms. If you're not there, you can't respond to their comments, rectify your brand image or solve the actual issue to win back customers' hearts.

If that's not motivation enough, turns out the companies who do engage with customers on social media win big. 78.6% of salespeople who used social media to sell outperformed those who didn't even back in 2012. Statista predicts that social selling will increase by 50% by the end of 2015: $30 billion worth of global sales will be tracked back to social media, versus $20 billion in 2014.

If You're Not Everywhere, it Doesn't Count
Simply adapting one or two strategies isn't enough anymore. With so much choice around, customer expectations are high and you have the option to meet them or lose customers to competitors. 95% of customers use more than one channel to communicate with companies, so it's time for a queen and she's called omni-channel.

Make it easy for customers to channel hop as much as they want – by being consistent and offering continuity across contact points – and you'll retain engaged customers who will go the distance with you.


Join us for expert advice on Omnichannel Customer Engagement


Source: http://www.jacada.com/blog/top-2016-customer-service-trends-for-contact-centers-who-want-to-keep-their-customers
Publish Date: October 19, 2015 5:00 AM
---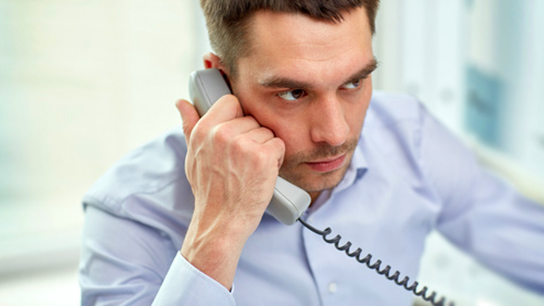 "I was asked, 'Could you hold a moment?' After 9 minutes and no service I gave up and hung up", complained a customer on a Yahoo forum way back in 2008, and she's not the only one, especially with the rise of social media. No one likes to be put on hold.

Sure, 4.1% of survey respondents told Velaro that they have no life and would wait as long as it takes, but 32.3% said companies shouldn't put people on hold. Ever.

Unfortunately, that's not always possible in contact centers. You get more calls than you can handle, or your agents need to check information and get approvals.

But how long is it too long to be on hold, and what can you do about it?

Testing Customer Patience 20 Seconds at a Time
Wanting issues resolved and fearing to lose their place in line after waiting for so long, some customers wait for long periods of time and think less of us with every passing minute. When they finally reach an agent, they won't be easily engaged and open to suggestions. The 13 minute mark is the boiling point, reported Business Insider, when customers hang up and switch providers.

But most people won't wait that long. Velaro's survey found that 57.8% won't wait for more than 5 minutes. 27.6% will hang up after holding for one single minute. According to Unitiv, even a 1 minute response time doesn't guarantee satisfaction, as frustration levels increase after holding for merely 20 seconds.

How to Overcome Customer Impatience
Often, putting customers on hold is inevitable, yet fun hold music can only get you so far. Always communicate why it's happening and offer to call customers back. You can do it through your IVR if

they haven't reach an agent yet, or let customers schedule callbacks on your website or app in advance instead of holding in line. Software Advice found that 63.1% of customers would rather get a callback than wait on hold. Just remember that almost half of them expect you to call back within 30 minutes.

Customers want to talk to a live agent because it's usually the best way to resolve issues. This can be easily changed if you make sure there are people who can truly help customers at every touch point – live chat, email, social media. You can add more useful information to your site and optimize your IVR for better self-service success rates. You don't have to put customers on hold for 15.5 hours to give them the impression you don't care. In a world where even one minute feels like eternity, you need to give customers other valuable channel options to get support.


Read "The Mobile Customer" chapter from ContactBabel's 'US Contact Center Decision-Makers' Guide 2015


Source: http://www.jacada.com/blog/waiting-on-hold-a-minute-too-long
Publish Date: September 27, 2015 5:00 AM
---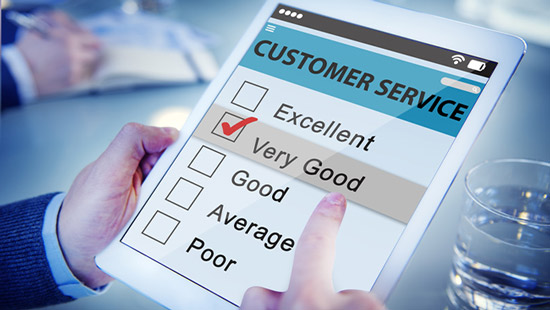 More than a third of consumers would gladly live without electricity for a week if the alternative was to live without their smartphones, found a Cisco study. It's understandable. As WDS points out, every mobile device is an "omni channel platform with voice, email, web chat, video chat, SMS and social media capabilities".
Forrester predicts the mobile revolution will only intensify, as 42% of the global population will own at least one smart device by 2016, but should contact centers even care?

How Often Do US Adults Use Mobile Devices for Customer Service?
We took a look at the numbers. Turns out 63% of US adults use mobile devices for non-voice customer service at least several times a month, according to Software Advice's 2015 report. That means using your app, searching for answers in your website's support database or tweeting you a question.

8% of respondents don't believe they could get help online, but 24% do it several times a week.

It's Not Just Millennials. Study Finds Surprising Stat on Older Generations' Mobile Savviness.
77% of 18-24 year olds and 65% of 25-34 year olds use their mobile devices to get non-voice customer service more than once a month, says the Software Advice study, and your jaw probably didn't drop.

But here's what's really interesting: Almost 40% of 55-64 year olds and over 25% of 65+ year olds do the same, reports the study.

As mobile devices become easier to use, as their screen sizes grow alongside life expectancy, percentages of older citizens seeking support on mobile devices will grow as well.

Customers' Channel Choices for Non-Voice Support on Mobile
According to Cisco, gen X uses smartphones for calls only 43% of the time, and Gen Y – less than 25%. 67% of professionals use SMS for business communications and over 33% of sales professionals have closed deals this way, reports HeyWire.

Texting works in customer service too, mostly in live chats. According to Software Advice, almost 50% of average and almost a fifth of late tech adapters have used it on mobile.

And social media? Consumers spend more time on that than anything else online, according to the Wall Street Journal, and 60% of that time is spent using mobile devices, says comScore. More importantly, 67% of J.D. Power study's respondents have used social media to get customer service.

While customers currently get more satisfactory responses when calling a contact center than contacting a company online, WDS predicts that artificial intelligence and customer service automation developments will soon even the scale.

Different customers take different routes to resolution, and they often move through multiple platforms. A company that offers quality service across channels is a company that sets itself to thrive.
Read "The Mobile Customer" chapter from ContactBabel's 'US Contact Center Decision-Makers' Guide 2015


Source: http://www.jacada.com/blog/how-customers-use-mobile-to-seek-customer-service-must-know-stats-for-every-smart-contact-center
Publish Date: August 30, 2015 5:00 AM