Liquid Voice - ContactCenterWorld.com Blog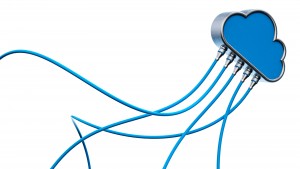 Cloud based services and omni-channel digital contact solutions have been marked as the future of contact centre interaction, and recent reports indicate that future is fast approaching.
The term omni-channel is used to refer to multiple channels. For contact centres, this relates to the various channels of interaction used by customers. This can include avenues such as social media, email, webchat, as well as phone conversations.
In the 2015 Global Contact Centre Benchmarking Report, Dimension Data forecasts a 41.8% drop in voice interaction and an 87.0% increase in non-voice. Unless these channels can be utilised, contact centres risk losing customers and valuable data which can be used for compliance and quality assurance. Utilising these channels also means implementing analytics which will work on more than just speech data, and having the right software to do it. While the report shows that currently 40% of centres do not have analytics capability, the technology is available today for omni-channel recording and real-time analytics.
Another area of innovation is cloud hosting. Cloud hosting uses digital networks to host, store, and manage software. There are two aspects to cloud hosting – Infrastructure as a Service (IaaS) and Software as a Service (SaaS). With IaaS, all the infrastructure needed to capture data is kept offsite. Similarly, with SaaS all software is hosted offsite, meaning no installation is required. It enables new features and upgrades to be added effortlessly without technicians having to visit onsite.
Implementing IaaS and SaaS eliminates the need to maintain and upgrade interaction recording hardware and software, cutting capital costs and saving staff time. SaaS also has the additional benefit of allowing for seasonal scaling and multi-site working. If a call centre has certain peak periods, users can be added and then removed remotely as needed, with additional licenses paid for only when required and used. SaaS also benefits centres which have multiple sites and remote users, for all users connect into the same software service and can be monitored. No matter where in the world a user is, they will have access to the same software and tools.
New statistics from the 2015 EMEA Hosted/Cloud Contact Center Buyers Guide show that up to 37% of contact centres in Europe now use cloud hosting, and by 2016 this is expected to jump to over 86%. While alarm bells may ring about the safety and reliability of cloud hosting, advances in encryption and bandwidth capability have provided greater assurance of security and access, and the technology is only getting better.
Together omni-channel and cloud solutions mean contact centres can effortlessly adapt to the new environment of the digital interaction age while saving time and money.
If you are interested in implementing omni-channel analytics and cloud hosting for your business, contact Liquid Voice today.
Sources
2015 Global Contact Centre Benchmarking Report (source1)
2015 EMEA Hosted/Cloud Contact Center Buyers Guide (source2)
Source: http://www.liquidvoice.com/2015/09/omni-channel-interaction-and-the-cloud/
Publish Date: September 4, 2015 5:00 AM
---
Most high-volume, low-value transactions have now been taken out of the call centre by self-service. While this is great news both for the customer and for the call centre, it's got a flip side: it makes the remaining calls harder. Harder to define call categories, harder to achieve first call resolution, and harder to meet Customer Experience expectations.
So that means we have to work harder to ensure we understand why our customers are calling us.
If we don't analyse why our customers are calling then it's impossible to achieve Workforce Optimisation where we make available the right number of agents, with the right skills, at the right times and on the right channels. Get any element wrong and customers will walk while you also incur higher costs through overstaffing.
Analytics has come a long way since it first hit the market. The big vendors were too early to market and didn't deliver on expectations. But now it's ready for prime time. My own view is that while the global market today is worth £275m, the UK market is growing at 20% per annum as it makes up for under investment in recent years.
The Contact Centre managers I speak with cite consistent reasons for their investment in Analytics – identify and fix broken processes, identify & manage complaint calls, manage compliance and harvest customer insights. In the past, these could all be achieved by process improvement teams and quality circles but the growing diversity in the types of call that agents have to deal with has led Contact Centre managers look for technology solutions to help them.
Speech Analytics is their preferred solution in these circumstances. Time and again when they are asked what they see as investment priorities, Customer Experience is at the top of the list with Speech Analytics quoted as the most effective enabling technology in helping Contact Centre managers to understand why customers are calling.
But there is still a lot of Speech Analytics shelfware out there – instances where the bigger vendors over sold the software but didn't manage to generate the user adoption that is needed to make the solution stick. It hurt the call centre and it also hurt the resellers who were stuck between a disgruntled Contact Centre manager and a vendor who didn't want the bother of it all.
So Contact Centre Managers and their preferred systems integrators are now working with more dynamic and creative vendors who understand the technology and have the flexibility and the agility to make Speech Analytics live up to its promise.
To find out more contact us on 0113 200 2020.
Source: http://www.liquidvoice.com/2014/07/understanding/
Publish Date: July 22, 2014 5:00 AM
---
Technologies with triple digit market growth percentages are the ones that generate headlines. They are great for analysts and for stock speculators but in the real world they are often a sign of trouble – more bleeding edge than leading edge.
In the real world, people like you and me have limited budgets and conflicting priorities and have to carefully choose which technologies can add most value to our business.
When Customer Experience is King, should I get my Contact Centre ready for Social Media? What about Smartphone Apps? Would my customers adopt video as a customer service channel? There is no shortage of hyped-up technology choices so it's easy to get things wrong, particularly when so many of these technologies and their ROI are as yet unproven.
It was a similar story five years ago when the big vendors hit the UK Contact Centre market with Speech Analytics. They were too early to market and didn't deliver on expectations. There were lots of pilots and proofs of concept but the technology wasn't good enough and it cost too much so they rarely rolled from pilot to production.
But that was then and this is now. Market growth predictions for Speech Analytics of 20% in 2014 suggest the market is now entering a more mature phase.
In this new phase the need for pilots has gone away because the benefits are now universally understood – identify and fix broken processes, improve sales conversions, identify & manage complaint calls, manage compliance, harvest customer insights, compile competitive intelligence.
As for Return on Investment, the costs have come down making it a prudent technology choice for managers tasked with reducing service cost and enhancing customer experience.
Savvy Contact Centre Managers who are keen to fix broken processes have now identified more dynamic, agile and creative solution providers, putting Speech Analytics back on the menu.
For Speech Analytics, Contact Centre Managers have decided that it's time to take another look.
Source: http://www.liquidvoice.com/2014/06/big-aint-always-beautiful/
Publish Date: June 26, 2014 5:00 AM
---
Check back for our latest thoughts and opinions; along with the latest developments in contact centre applications.
Source: http://www.liquidvoice.com/2014/05/welcome-liquids-voice/
Publish Date: May 27, 2014 5:00 AM