LiveOps - ContactCenterWorld.com Blog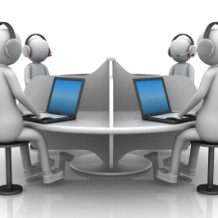 The sharing economy. On-demand work. The gig economy. On-demand work. These are all hot topics across the U.S., with everyone from on-demand workers to business owners to politicians weighing in on the pros and cons. It is certainly a shift from the old standard lifetime employment, 40-hour work week jobs earlier generations were used to. TechCrunch recently published an article about companies moving from on-demand workers to employee workforces, for a variety of reasons. On-demand work doesn't, well, work for every business. But unlike laser discs or beta tapes, the on-demand workforce is here to stay.
The concept of an "on-demand" workforce is not new. LiveOps Agent Services launched 15 years ago and grew in leaps and bounds because of the demand for flexible call center staffing. It will sound like tooting our own horn, but on-demand work has quickly entered the mainstream in part due to the fact that it has been around for a while—it just hasn't been as well-known as other work trends.
The on-demand workforce can deliver tangible benefits for companies and their customers. Benefits like the ability to quickly and seamlessly scale the number of workers up or down depending on demand. That way, even if your forecasts aren't on target or something sends demand skyrocketing, you can still have enough workers available to provide customers with outstanding service. And when demand drops, it's quick and easy to reduce the number of workers standing by.
Benefits like better cost control. With on-demand workers who are generally independent contractors, it's possible to better manage costs. Companies aren't paying for office space when workers can use the cloud or other tools and work from home. Workers are paid when they are working, not on a salary basis. And being able to scale the workforce allows companies to capture all possible revenue.
Benefits like personalized service. The TechCrunch author feels personalized service results from bringing workers in-house to increase training and knowledge. LiveOps has been successfully certifying work from home agents for years, and pairing them with companies and in roles where they have experience or want to work. On-demand workers can offer as much or more customization and personalization because they are pulled from a larger workforce, with specific expertise, as well as general skills.
Benefits like accountability and visibility. It may take a little more effort to manage a remote, on-demand workforce but it can be done—and will demonstrate the workers' effectiveness. Real-time reporting offers visibility and builds trust. That contributes to worker satisfaction, which leads to increased customer satisfaction, which benefits the bottom line.
Benefits like availability. On-demand workers are available and ready to work when there is work to be done. That can mean work outside of traditional business hours, only within specific hours or on a sporadic basis. And that is a benefit to the worker, who is looking for that flexibility; to the customer, who appreciates being able to handle things whenever it is convenient for them; and for the company, because they are meeting customer needs in a cost-effective manner. Win-win-win.
Different opinions will continue to make themselves heard on this topic. That being said, LiveOps is a prime example of what happens when you have the right combination of people, process and technology. Everyone involved–company, independent contractors and customers–can hold the winning ticket in the sharing economy. That's more than 15 years of success talking. And that's not just tooting our own horn—that's leveraging an on-demand workforce for success.
Image courtesy of renjith krishnan at FreeDigitalPhotos.net.
Source: http://www.liveops.com/blog/2016/01/whats-so-great-about-leveraging-an-on-demand-workforce/
Publish Date: January 19, 2016 5:00 AM
---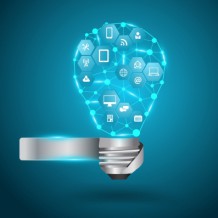 Change is in the air. This week, LiveOps Cloud Platform was acquired by Marlin Equity Partners and we couldn't be more excited about what this means for you, our customers. This acquisition is the result of several months of work as we searched for the right partner that would help us improve our ability to serve you and ultimately, help you serve your own customers.
We understand the value that you place on customer service. We place the same value on our relationships with you. Our acquisition by Marlin will allow us to provide you with even more solutions to meet your evolving customer service needs. And we know it's an evolution. In our always-on world, customer needs and expectations change daily. We have seen our customers embrace these changes and rise to the occasion by pushing us to provide the most cutting edge technology.
What won't change? Our ongoing commitment to you and the quality of the new solutions that we'll bring you in the first part of 2016.
This week has been exciting, but we're most excited about what's to come. Here's to the New Year and the new LiveOps Cloud Platform.
Image courtesy of KROMKRATHOG at FreeDigitalPhotos.net.
Source: http://www.liveops.com/blog/2015/12/looking-ahead-to-the-new-liveops-cloud-platform/
Publish Date: December 4, 2015 5:00 AM
---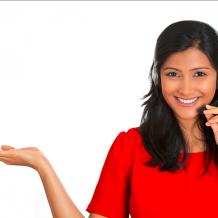 The LiveOps Agent Services business is experiencing tremendous growth, with existing customers increasing their use of LiveOps agents and 10 new major brands signing contracts for LiveOps Agent Services in the past few months. To support this new business we are kicking off our biggest drive ever to source 5,000 new independent, work-from-home agents this fall. You read that right—5,000 new agents!
We are actively sourcing thousands of individuals who want to work from home and have the skills and experience to succeed in sales, roadside assistance, insurance claims, life insurance sales, and healthcare services. This is a huge opportunity for current agents to grow their business and for talented individuals to join our work-from-home community and build a business where they can excel by providing world-class call center services to our clients.
We offer the best work-at-home independent contractor model! LiveOps' agents are their own boss and set their own schedule, which means they can fit work around life instead of the other way around. They work from the comfort of their home office and let our convenient online certification, supportive community, and call center technology make building a business a reality.
LiveOps offer free online certification through our award-winning LiveOps University with social learning tools. Online courses prepare agents to use the LiveOps Call Center platform and begin taking calls. Every LiveOps agent works from home, but they are not alone. Support is just a few clicks away and fellow agents are ready to answer questions, cheer others on, and share in their success story!
Check the LiveOps Agent website, www.join.liveops.com, for new independent contractor opportunities posted throughout the fall or join our Talent Community to get new opportunities delivered right to your in box!
This is going to be an exciting fall here at LiveOps. Apply today or share this with a friend and kick-off your work-from-home dream together. There has truly never been a better time to get started. This is your invitation to become a part of our community – LiveOps Nation.
Source: http://www.liveops.com/blog/2015/09/liveops-announces-5000-new-work-from-home-opportunities/
Publish Date: September 23, 2015 5:00 AM
---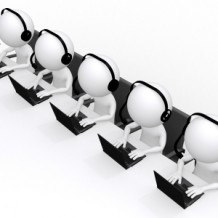 The first 90 days of any relationship are a test. A new job, a new baby, a new friendship, even a new business relationship. Whether it's a new hire, a partnership or a new vendor, the first 90 days are very important, as they set the parameters and the tone for the relationship.
Say you're a growing company. You're quickly outgrowing in-house customer service operations and looking at business process outsourcing (BPO) with a contact center. You're protective of your brand and want to use U.S.-based agents. Where to start?
The process for entering into a BPO arrangement can vary, of course, depending on a brand's specific requirements, requests and situation. There are some similarities, though, and being familiar with the broad strokes can be useful. The first thing to be aware of: the first 90 days are about working out the details and establishing the positive working relationship that will result in a successful on-going relationship.
Using a contact center example, here's a rough outline of ten things you can expect in the first 90 days of a BPO agreement—with some tips to help you make it a success.
A cross-functional team is assembled to support the launch implementation. This is the team that will set the plan, check in on the plan and ensure the plan is successful in the short- and long-term.
The launch team works with you (the client) to gather all requirements and create a custom project plan. This is the nitty-gritty numbers-sharing stage, where you need to lay out all your cards. The contractor is responsible for gathering the information, confirming understanding and synthesizing a plan to make your expectations a reality (and setting expectations if they are not reality).
An assigned Launch Manager is your main point of contact during the launch process and will communicate dependencies, timelines, risks and overall project status. This is your person, your guide, your advisor through the process. Ask questions and be sure you understand and are satisfied with progress.
The Agent Acquisition team will find the right agents for your program either within its existing independent agent community or using its sourcing website. These agents will be the face of your brand and potentially the only person a customer interacts with…so set your standards high.
Using your historical and projected call volume statistics, the Workforce Management team will analyze the data and determine the number of agents needed to ensure service levels are met and that there is a ramp plan in place to help you scale your business. One of the biggest benefits of working with a contractor is the ability to quickly and easily adjust your staffing when there is a surge in business or (fingers crossed this doesn't happen) a dip.
The Certification team will work closely with your Training resource or Subject Matter Expert, review your current training materials and recommend an approach that engages agents, particularly home-based independent agents, through Virtual Classroom Sessions and interactive eLearning courses that include assessments and knowledge checks. Virtual learning is an effective training tool and makes for streamlined assessment—leading to faster recognition and implementation of additional training requirements.
The Professional Services and Account Management groups will partner with you to define technical requirements for your program and will work with the Telephony, Engineering and other technical teams to implement the call routing strategy, IVR, scripting, system integration/web services and reporting set up. Listen, ask questions, provide input and feedback and help shape your successful program.
The Program Management and Onboarding teams will shepherd agents through the training process and assist with agent readiness for live calls. Another big benefit contractors offer is role-playing with live feedback, giving agents "real-world" experience with the types of calls and information they will handle.
Starting on day 1 of live calls, your contractor team will begin gathering agent data that is the foundation for performance based routing, and immediately begin work on agent and program optimization. At the end of the first 90 days, the program is only just beginning! Your involvement will lessen but still be important as refinements are made to ensure SLAs and KPIs are met, and ultimately, that customers are satisfied with the service they are receiving.
Your contact center is up and running. Congratulations! A smooth and successful contact center set-up is no small feat. Now that it is established, expect regular check-ins and updates.
Visit my article for ICMI for some additional details and information on BPO contracts. And good luck starting yours!
Image courtesy of David Castillo Dominici at FreeDigitalPhotos.net.
Source: http://www.liveops.com/blog/2015/08/those-first-90-days/
Publish Date: August 18, 2015 5:00 AM
---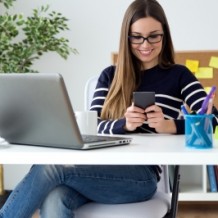 Connectivity. Flexibility. "Services" jobs over "goods producing" jobs. Supplemental work on your schedule. These are just some of the changes that have come to the working world. We are well into the 21st century economy and it is worlds away from the way work was done even one generation ago.
Working remotely is normal, even expected. So is being connected 24/7 and working a flex job on the side. So much is constantly changing that keeping up is a challenge. And that's one of the reasons that Mary Meeker's Internet Trends Report is so valuable. If you aren't familiar with it, I encourage you to check it out. It is chock full of trend and forward-looking information on technology, work, connectivity, the Internet, emerging markets, worldwide demographics and statistics and much more. There are quite a few trends included in the 2015 report that apply to customer service.
Millennials in the Lead
One of the trends discussed is that millennials are now the largest generation in the workforce. Millennials are already "driving" the new workplace and they are a major contributing factor to the differences we are seeing today and will continue to see in the future. They are tech-savvy and expect flexibility in nearly everything, especially work. Millennials are used to working remotely and during non-standard business hours. And they are helping shift our economy. For example, "services" jobs now make up 86 percent of all work, while "goods producing" jobs are at 14 percent. That's a huge change from the peak of 44 percent "goods producing" jobs in 1943.
Flexible Work
The types of work being done are different too. There are more freelancers, independent contractors, diversified workers and moonlighters in addition to "regular" workers. People can work on demand, when and where they desire, with things like ride-sharing, reselling, creating custom-made items, knowledge work and more. The Internet has opened so many possibilities for people to make and sell things (eBay, etsy); make connections (ride-sharing); work from home for companies that are headquartered in a distant location; and market their knowledge and soft skills. The sky is the limit.
Connectivity
That's almost all you need to say and people get it. Smartphones have forever changed life as we know it. With more apps, communication tools, games and productivity tools being introduced daily, people are connected 24/7. Shopping, commenting, chatting, playing, trialing, reserving, watching, listening…the opportunities for what we can do on and with mobile devices are nearly endless. Tying trends together, millennials are now creating the bulk of the tools and the content as well as providing the customer support.
How Can We Help You?
So what does all of this mean for brands and customer support? It's a lot to digest. The most important things are that brands must keep up with the trends, to stay relevant, and engage with their customers, to keep them happy and learn what they want/need next. Because millennials are both producers and consumers (of content, services, etc.), they are a great resource for how to engage effectively with their peers. Listen and implement.
It's clear that online customer service is a must-have—through live chat, texting, email, social media and whatever is developed next. Phone is still important but multichannel contact centers, especially those based in the cloud, will be the best way to engage with customers. Flexible, on-demand availability of service and support, on whatever channel the customer prefers, will be expected even more in the coming months and years. Brands must be willing to add communication channels and adapt.
It's clear from this trends report that our economy is forever changed and that people and brands must change as well—or risk being left behind. Outstanding customer support will still be expected, no matter the channel. Benefits abound in this 21st century economy…be ready to embrace the changes!
Image courtesy of nenetus at FreeDigitalPhotos.net.
Source: http://www.liveops.com/blog/2015/08/the-21st-century-economy-has-forever-changed-work-and-customer-service/
Publish Date: August 5, 2015 5:00 AM
---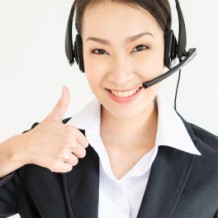 When you think of insurance, what do you think of? A gecko? A cheery lady with a bouffant? A sonorous voice coming from an unlikely person when talking about his or her coverage? Most insurance companies do a good job getting their names out there and differentiating themselves with memorable mascots, slogans and representatives. A more important consideration when thinking about insurance is: how's the customer service?
Customer service can, and should, be a major differentiator for insurance companies and independent agents. Ideally, it is a differentiator because all companies and agents are doing it well, just in different ways…not because some are falling short.
And yet—there is no shortage of stories about different experiences people have had with their insurance company. From the bad to the good and everywhere in between, the experience can be as individual as the person. And the interpretation of the experience is certainly dependent on the person.
Differentiation matters. Outstanding customer service matters. Customer perception matters. Not every agent or company will do things the same way—nor should they—but there are a few things to consider to offer differentiated customer service.
Offer your customers options. Options in how to contact you, options in how to file a claim, options in nearly everything. Face-to-face, phone and email contact are a good place to start. You should also consider text messages, social media platforms and events. As millennials are becoming the primary insurance customers, they bring new demands and you must keep up to keep their business.
Get involved—and engage with customers—via social media. It's one of the contact options you should be offering (or you may lose customers). It can take quite a bit of time to monitor and engage on social media, but the payoffs are huge. Satisfied customers, sharing positive experiences, on widely read/visited platforms will bring more business than multiple marketing campaigns…and for lower cost.
Offer self-service. Admittedly this won't work for everything, but if a customer can log on to your website in the middle of the night, when they can't sleep because they are worried about their claim, and see an update to their account…that's golden. The customer is happy progress is being made, it saves both of you time and that's the definition of a win-win.
Respect their time and respect their emotions. This seems like a no-brainer, but it bears repeating. Stay calm and stay helpful. You, as an agent, have dealt with similar situations any number of times and know how it works—your customers hasn't and doesn't. You may be interacting with them when emotions are running high and they are not on their "best behavior" but that doesn't matter. You are there to help them, respect them and get their issue resolved.
Always offer insight into the next step(s). Whether that is you following up in a few days with an update or requesting they provide more information, let them know what comes next. You will be able to set expectations and the customer will feel more secure knowing the process.
Listen. Enough said.
In our nearly 15 years of providing customer service we have learned that service with a smile can be challenging, but it is still just the baseline expectation. If you can give customers outstanding service in every interaction, you've likely secured a life-long customer.
At LiveOps, we recognize that each call type, whether that be insurance sales, customer service or claims work, requires an agent with a unique skill set that is able to help solve a customer's specific issue. LiveOps Agent Services boasts a community of 1500 specialized agents experienced in both financial services and insurance verticals, ensuring that our agents can give your customer even just a little more than they expect. When you exceed customer expectations you can expect to benefit as well.
Image courtesy of Image courtesy of mrsiraphol at FreeDigitalPhotos.net.
Source: http://www.liveops.com/blog/2015/07/service-should-be-the-differentiator-not-the-mascot/
Publish Date: July 13, 2015 5:00 AM
---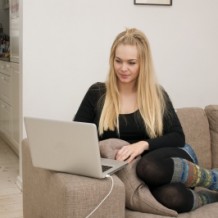 You're having an issue with a pair of shoes you bought, and the store will no longer take them back—it's after the return window. You spent a lot of money on them and they've been squeaky since you bought them, but you thought it would work itself out once you got them worn in. It didn't. So now you're on the phone with the brand, trying to get a replacement pair. You're talking to a very helpful and attentive service agent and you're impressed with both the person and the service. You end the call satisfied with the result and go about your day.
It was like many other customer service calls you've experienced over the years. It seemed a little quieter in the background than usual, but you didn't think much of it. Did it occur to you to wonder where the person was located—in a contact center or working from home? Probably not. Think about it: how would you know if a customer service agent you are speaking, live chatting or emailing with was in an office or at home? The short answer is—you probably can't tell! And that's kind of amazing, when you think about it.
Technology has made so many formerly impossible things possible. I'm not talking big things like traveling to the moon—I'm referring to things like being able to video chat from your phone, and work from any location at any time with access to the information and everything you need to be successful and productive. Remote work has revolutionized the work place and greatly improved work-life balance for millions of workers.
The rise of cloud computing, widely-available broadband Internet access and ever-less expensive technology means it's possible to fulfill more job roles remotely. Organizations of all sizes, in all industries, in all states, have introduced work from home jobs as an option for employees. And employees are taking advantage of that option in droves. Forrester Research estimates that 63 million Americans will work from home in 2016—that's next year!
Research has shown that home-based workers are more productive, more satisfied with their job and less stressed than office-based workers. There are benefits for both the worker and the employer, including lower costs (no commute, less office space needed); increased flexibility; and improved work-life balance. Home-based workers are managing their time, their work and their lives to maximize each area, which makes them happier. More satisfied worker=better service=satisfied customers=happy employer/brand.
And to the earlier point that you can't really tell if a customer service representative is working from home—does it really matter, either? Brands using cloud computing platforms have multiple layers of security built in and representatives who handle sensitive information usually undergo background checks…so does it matter if they are at home or in a contact center? Most people would say no. In fact, those satisfied customers would probably say that interacting with a work-at-home agent was a smooth process, since there was no background noise, the agent was well-trained and they couldn't even tell the agent was working from home.
More brands are utilizing remote contact center workers via specialized contact center outsourcing companies like LiveOps Agent Services, or by internally hiring, training and employing at-home workers. If you have a computer, phone and broadband you can answer customer service calls from home. And with WebRTC connectivity, agents can now take calls directly through their browser – no telephony hardware needed!
It all comes down to creating a customer experience that will encourage the customer to do business with a brand again. There are multiple routes on that journey. Expect to interact with more work-from-home customer service representatives in the future—and expect the experience to be better since the at home worker is happier and more satisfied!
(Image courtesy of Brian Holm at FreeDigitalPhotos.net)
Source: http://www.liveops.com/blog/2015/06/how-can-you-tell-if-your-customer-service-agent-is-working-from-home/
Publish Date: June 17, 2015 5:00 AM
---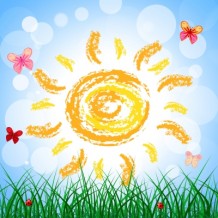 Ah, summertime. It's filled with happy memories of care free days, swimming, eating popsicles and having fun. Those are childhood memories, of course. When you're an adult, your summers don't always follow that pattern. If you have children, your summers more likely involve making sure the kids have enough activities to keep them from being bored, trying to fit in work around their schedules, and occasionally enjoying a well-deserved break.
So how do you do it? How do you make work, well, work when the kids are out of school? When you work from home and have flexibility in your schedule, you may have the benefit of being able to take your kids to activities, camps and outings when you need to…but if they aren't out of the house, they may be interrupting you or otherwise interfering with you getting work done.
LiveOps recently hosted a Tweet chat with LiveOps agents and work-from-home pros to discuss how work-at-home parents balance taking care of kids and working from home over summer and school breaks. I wanted to offer a short recap for those who missed it.
The top tip we gleaned from the tweet chat was to plan ahead, as much as you possibly can. Whether that means arranging childcare (and a backup), sending kids to day camps or overnight camp or making sure you have a variety of activities on hand at home to keep them occupied—planning will reduce your stress.
One tweet chat participant suggested setting up a babysitting co-op with other work-from-home parents, which is a great idea to keep your kids busy and having fun while not impacting your work schedule or family budget.
Another suggestion was to plan your work schedule around your kids' schedule, as best you can. If they are sleeping in and there is no "morning rush" to get out the door, perhaps you can try to get in a few hours of work before they are up and moving. If they are out of the house, get as much done as you can then. And, even though it might be tough, try to get in a few hours of work in the evening or after bedtime. If you can flex your schedule to allow for time with your kids during the day and fit your work in around it—that's a successful day!
And there was a good reminder that for work-from-home success, you must set boundaries between work and home. If you are intentional with your time (as we all try to be!) and are organized with schedules and help, it's much easier to focus on work when you are working and shift gears to focus on family when it's "home time." You will be more relaxed and productive if you can focus on your immediate task until it's complete.
From my own experience, I've found that planning ahead for summer camps and activities is a huge stress relief. Knowing my kids will be learning, having fun and be out of the house for a period of time every day makes it much easier to balance work with them being home more. I love spending time with my kids and I'm so happy to have a flexible work schedule that allows me to be successful in both my job and my family life.
You can also check out our Facebook page and many resources online for other tips, solutions, ideas and plans. Check work-from-home blogs, Pinterest, ask friends and co-workers…hopefully you'll be able to find just the right mix to help you successfully work from home while your kids are out of school this summer. And if you think of or find an amazing tip, please share!
(Image courtesy of Stuart Miles at FreeDigitalPhotos.net.)
Source: http://www.liveops.com/blog/2015/06/your-kids-are-out-of-school-for-summer-now-what/
Publish Date: June 8, 2015 5:00 AM
---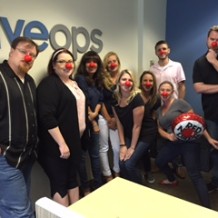 The night of May 21 was filled with humor, awareness-raising, celebrities and, most of all, red noses! The inaugural Red Nose Day telethon in the U.S. raised more than $21 million to support children and young people living in poverty. It was an outstanding event with great results.
LiveOps was proud to be a part of this telethon and entertainment event. More than 2,000 of our home-based, independent agents volunteered to participate, taking calls and processing donations. LiveOps agents handled more than 38,000 calls and processed nearly $1.7 million during the three-hour telethon. That's pretty amazing!
Our agents are a fantastic group of people who support multiple fundraising events every year. LiveOps agents have taken calls during the MDA Telethon for the past three years, as well as Stand Up to Cancer and the Concert for Hurricane Sandy Relief. They truly enjoy helping people and I think our agent Rebecca summed up Red Nose Day best: "Great charity. I enjoyed taking a part in this one. No child should be going hungry ever!!! The response was terrific."
The Red Nose Day telethon was a three-hour special, hosted by Seth Meyers, David Duchovny and Jane Krakowski, that included live musical performances, comedy sketches and pre-taped videos. Celebrities including Julia Roberts, Justin Timberlake, One Direction, Chris Martin, Elizabeth Banks, Anna Kendrick, Jack Black, Bill Gates and Kermit the Frog appeared. Some performed, some spoofed and some took us to places to show what children living in poverty experience. It was truly an awareness-raising, star-studded evening and Americans rallied to support this worthy cause.
A big thank you to all of the LiveOps agents who supported Red Nose Day—you guys are fantastic and we are happy to work with you!
Source: http://www.liveops.com/blog/2015/06/red-nose-day-a-rollicking-success/
Publish Date: June 2, 2015 5:00 AM
---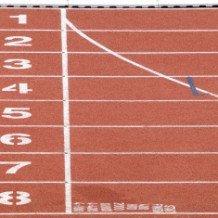 Some people say that customers are the most important people to a brand. In many ways, I agree—but I think it can be said that agents are in the running as "most important people" to an organization. Agents are really the face of a brand. Whether in an in-person interaction, on the phone or online, the face they present colors the impression customers have of the brand. Ideally, every interaction is positive and leaves the customer happy. Realistically, that isn't the case every time. But brands can take steps and implement technologies and processes to make it more likely every interaction is positive.
In fact, there are many things brands can do to improve both the agent and customer experiences. Omer Minkara, a research director at Aberdeen Group, outlined quite a few of those things in his report about the omni-channel customer experience late last year. He noted that most organizations are now focusing on improving the customer experience, and that lack of effective technology tools is a challenge impacting both the agent and customer experiences. Technology was highlighted as the main driver of a positive customer experience and it was grouped into three areas: providing a higher level of visibility into customer information; empowering agents; and guidance in issue resolution.
There are few things more frustrating for a customer than having to repeat their information for multiple people—especially if it happens during the same interaction! It's one thing to verify details they have entered into the IVR to access their account…it's another to tell the same story and answer the same questions for different people trying to resolve one issue. Visibility into customer history and information is crucial for a smooth, less-frustrating interaction. Organizations must make it simpler and faster for agents to access customer information. It would be even better if that information was available on one screen, without the need to toggle between programs, minimizing and maximizing screens and frustrating customers with delays.
Another important thing brands can do is empower their agents. Empower them with information! Agents should have a clear path to resolution, a formula for success, if you will. Successful brands provide the information agents need, when they need it, in a quickly accessible and easily understandable format. Whether it's customer information, product ordering or escalation steps, smart brands do what they can to help their agents and not hinder them. The smoother and easier the agent experience, the better and more satisfying the customer experience. Think about it—would you prefer to sit on the phone waiting while an agent accesses your customer history…or would you prefer the agent has your background readily available to speed the interaction? Seems like a no-brainer.
Training is another important element of improving the experience for both agents and customers. Agents, by nature, want to help people. It's nearly as frustrating for an agent when they aren't able to help a customer as it is for the customer. And that frustration colors other interactions as well, causing a ripple effect through the agent's day and multiple customers' days. Simply offering training on products offered, technologies used and general customer service practices can be effective. And, again, it's even better when the training is specific to common customer issues or challenges so agents have a ready reference guide and can keep things moving along…while resolving issues the first time.
Brands may have the technologies they need to improve the customer experience, or they may need a partner. Whether contact center duties are handled in-house or by a vendor, the Aberdeen report offers some solid insight and recommendations on technologies and practices necessary for improved experiences. Integrated agent desktops, real-time and predictive monitoring of customer actions and sentiment for real-time engagement, WebRTC, engagement on multiple communication channels…the list goes on.
It's like we say at LiveOps: a better agent experience equals a better customer experience which equals better customer lifetime value—or BAX=BCX=BCLTV. Take a look at your contact center and figure out what you can do to ensure you lead your productive, efficient and satisfied agents to the finish line so that you also have happy, satisfied, can't-wait-to-return customers.
Image courtesy of Vichaya Kiatying-Angsulee at FreeDigitalPhotos.net
Source: http://www.liveops.com/blog/2015/05/guide-your-agents-to-the-finish-line-and-beyond/
Publish Date: May 26, 2015 5:00 AM
Industry Champion Award Leaderboard