Service Should be the Differentiator—Not the Mascot - LiveOps - ContactCenterWorld.com Blog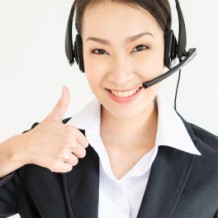 When you think of insurance, what do you think of? A gecko? A cheery lady with a bouffant? A sonorous voice coming from an unlikely person when talking about his or her coverage? Most insurance companies do a good job getting their names out there and differentiating themselves with memorable mascots, slogans and representatives. A more important consideration when thinking about insurance is: how's the customer service?
Customer service can, and should, be a major differentiator for insurance companies and independent agents. Ideally, it is a differentiator because all companies and agents are doing it well, just in different ways…not because some are falling short.
And yet—there is no shortage of stories about different experiences people have had with their insurance company. From the bad to the good and everywhere in between, the experience can be as individual as the person. And the interpretation of the experience is certainly dependent on the person.
Differentiation matters. Outstanding customer service matters. Customer perception matters. Not every agent or company will do things the same way—nor should they—but there are a few things to consider to offer differentiated customer service.
Offer your customers options. Options in how to contact you, options in how to file a claim, options in nearly everything. Face-to-face, phone and email contact are a good place to start. You should also consider text messages, social media platforms and events. As millennials are becoming the primary insurance customers, they bring new demands and you must keep up to keep their business.
Get involved—and engage with customers—via social media. It's one of the contact options you should be offering (or you may lose customers). It can take quite a bit of time to monitor and engage on social media, but the payoffs are huge. Satisfied customers, sharing positive experiences, on widely read/visited platforms will bring more business than multiple marketing campaigns…and for lower cost.
Offer self-service. Admittedly this won't work for everything, but if a customer can log on to your website in the middle of the night, when they can't sleep because they are worried about their claim, and see an update to their account…that's golden. The customer is happy progress is being made, it saves both of you time and that's the definition of a win-win.
Respect their time and respect their emotions. This seems like a no-brainer, but it bears repeating. Stay calm and stay helpful. You, as an agent, have dealt with similar situations any number of times and know how it works—your customers hasn't and doesn't. You may be interacting with them when emotions are running high and they are not on their "best behavior" but that doesn't matter. You are there to help them, respect them and get their issue resolved.
Always offer insight into the next step(s). Whether that is you following up in a few days with an update or requesting they provide more information, let them know what comes next. You will be able to set expectations and the customer will feel more secure knowing the process.
Listen. Enough said.
In our nearly 15 years of providing customer service we have learned that service with a smile can be challenging, but it is still just the baseline expectation. If you can give customers outstanding service in every interaction, you've likely secured a life-long customer.
At LiveOps, we recognize that each call type, whether that be insurance sales, customer service or claims work, requires an agent with a unique skill set that is able to help solve a customer's specific issue. LiveOps Agent Services boasts a community of 1500 specialized agents experienced in both financial services and insurance verticals, ensuring that our agents can give your customer even just a little more than they expect. When you exceed customer expectations you can expect to benefit as well.
Image courtesy of Image courtesy of mrsiraphol at FreeDigitalPhotos.net.
Source: http://www.liveops.com/blog/2015/07/service-should-be-the-differentiator-not-the-mascot/
Publish Date: July 13, 2015 5:00 AM
---
PREMIUM

Future Gen International Pte Ltd
(VIEW OUR PAGE)

Outsourcing provider of English Call Centre services, Audio Transcriptions, Big Data ETL (Extract, Transform, Load) , Big Data Visualization, Big Data Predictive Model Generation

PREMIUM

ConceptCall
(VIEW OUR PAGE)

Аутсорсинговый контакт-центр ConceptCall| КонцептКолл специализируется на исходящем и входящем телемаркетинге: мы предоставляем услуги по осуществлению холодных звонков и продажи по телефону, проводим...

(view more)

PREMIUM

HigherGround, Inc.
(VIEW OUR PAGE)

HigherGround develops data collection, information storage, and interaction analytics solutions that easily transform data into actionable intelligence, enabling operational optimization, enhanced per...

(view more)
---
View more from
LiveOps
Recent Blog Posts:
| | |
| --- | --- |
| What's So Great About Leveraging an On-Demand Workforce? | January 19, 2016 5:00 AM |
| Looking Ahead to the New LiveOps Cloud Platform | December 4, 2015 5:00 AM |
| LiveOps Announces 5,000 New Work-From-Home Opportunities! | September 23, 2015 5:00 AM |
| Those First 90 Days | August 18, 2015 5:00 AM |
| The 21st Century Economy has Forever Changed Work—and Customer Service | August 5, 2015 5:00 AM |
| Service Should be the Differentiator—Not the Mascot | July 13, 2015 5:00 AM |
| How Can You Tell if Your Customer Service Agent is Working from Home? | June 17, 2015 5:00 AM |
| Your Kids Are Out of School For Summer. Now What? | June 8, 2015 5:00 AM |
| Red Nose Day a Rollicking Success | June 2, 2015 5:00 AM |
| Guide Your Agents to the Finish Line—and Beyond | May 26, 2015 5:00 AM |
Industry Champion Award Leaderboard