LiveVox - ContactCenterWorld.com Blog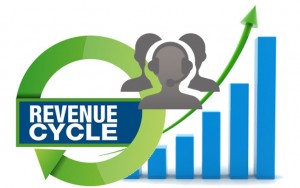 As the healthcare industry prepares for a changing and growing patient base, healthcare revenue cycle (RC) managers, and the businesses that service them, are challenged with maintaining their revenue cycle performance and customer service levels despite increasing pressure on staffing resources. Cloud is helping tackle these challenges by enabling a significantly more efficient workforce and optimized self-service strategies.
For the last 20+ years, contact centers have been dependent on hardware applications (e.g. telephony, CRM, etc.), that inherently result in capacity and location constraints. As a result, each contact center location or line of business exists as its own independent ecosystem. For revenue cycle managers, this means the inability to effectively leverage a unified workforce or identify and solve for areas of inefficiencies. Managing and/or upgrading such stagnant and disperse ecosystems becomes a considerable effort in both cost and resources.
Cloud is helping remove those operational handicaps through a fundamentally different approach to how technology is accessed. Through cloud, all aspects of a contact center operations (agent, voice, and applications) are automatically unified onto a single platform– regardless of location or business line. An immediate operational benefit is the ability for RC managers to reduce wait times by more accurately aligning inbound call rates with enterprise-wide agent availability on-demand.
But perhaps the greatest benefit of cloud is the ability to provide enterprise-wide centralization automatically. Centralization is a fundamental necessity in order for RC operations to gain comprehensive insight and control of all patient servicing activity across all operations. This in essence is the first step to identifying points of inefficiencies along the patient journey that optimal self-service can resolve, alleviating staffing pressures.
As the healthcare market continues to grow in size and complexity, healthcare providers have looked to self-service in hopes of easing staffing demands. Despite its potential, self-service has yet to be efficiently implemented given the fragmented nature of hardware-based ecosystems. In order to effectively implement self-service, operations must be able to integrate all account, phone, and agent data. Cloud, as aforementioned, provides that ability.
With enterprise-wide centralization, contact centers can identify the highest volume of inbound call inquiries and create self-service strategies to service those needs. For many, the highest volume of calls are in regards to account balances and status inquiries. Employing self-service strategies to help quickly answer those not only enables revenue cycle professionals to reduce staffing overhead, but ensures that agents are mainly servicing moderate to high level callers, helping increase recovery rates and overall customer service levels.
To hear how RC Service providers like McKesson BPS are leveraging cloud to redefine revenue cycle management operations, register for our upcoming HFMA CPE-credited webinar, Improving Revenue Cycle Performance Through Self-Service While Mitigating Staffing Requirements and Compliance Risks.
To Register, click here
Date: Wednesday, Feb. 18th
Time: 3:00 p.m., EST
Panelists:

Carrie-Anne Mobley, Senior Business Process Consultant, McKesson
Brian Hamilton, Senior Consultant for BPO Operations, LiveVox, Inc.
Dusty Whitesell, Chief Evangelist, LiveVox, Inc. (Moderator)
Source: http://www.livevox.com/predictive-dialer-blog/how-cloud-is-reducing-staffing-pressures-by-increasing-agent-efficiency-in-healthcare-2/
Publish Date: February 6, 2015 5:00 AM
---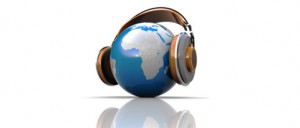 Faced with stringent compliance rules and a demand for transparency, 100% call recording has become the gold standard in the contact center industry. But while many have adopted call recording to meet their compliance needs, few fully capitalize on the wealth of information these recordings offer. Viewing 100% call recording not only as a compliance safeguard but as a resource introduces many other ways it can be used to better your business.
1. Audit Ease
Audits can be a long and arduous task if you are not equipped with the necessary tools. As audits become increasingly common, dynamically retrievable call recordings are essential. Having all of your audio recordings, account information and agent data on a single richly indexed, searchable, and secure platform takes much of the hassle out of strenuous audits.
2. Client Quality Assurance
Delivering excellent customer service is an integral part of any business. Use your call recordings to monitor quality control and ensure that client needs are being satisfied in an appropriate and timely manner. Applying systematic listening or call analytics to your call recordings helps you analyze what successful agents are saying to succeed – and what unsuccessful agents are doing, and need to avoid.
3. Account Complaint
Nobody enjoys dealing with customer complaints. By listening to the calls that led up to a complaint you can identify the cause of the complaint and determine what actions you need to take to avoid facing similar complaints in the future. You will be hard-pressed defending yourself from class action lawsuits without detailed records of every interaction you have with a customer. Centralized call recording can help you avoid costly lawsuits with proof that you are operating compliantly.
4. Agent Training and Quality Assurance
Call recording is a training gold mine that is often overlooked. What better way to train agents than to use real call recordings to identify strengths and areas needing improvement? Monitoring your agents' performance allows them to continually sharpen their skills and handle calls in the most efficient manner.
Don't be a fool – get the most bang for your buck and use your call recordings to continuously improve your operations. Are you ready to really listen to your recordings?
Source: http://www.livevox.com/predictive-dialer-blog/practical-magic-applications-of-100-call-recording/
Publish Date: May 30, 2014 5:00 AM
---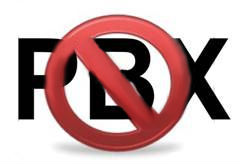 As the changing regulatory environment continues to pose problems for the contact center industry, the challenge of maintaining compliance has never been greater. Steep TCPA penalties, combined with a growing number of "mobile only" Americans, have left contact centers in a difficult place trying to contact mobile numbers efficiently and compliantly. But even operators who interpret the TCPA as requiring manual dialing of wireless numbers still risk compliance violations. Before choosing to forgo operational efficiency by accepting manual dialing as your compliance solution, especially through a PBX, there are a few factors that you should take into consideration.
1. Lack of Do Not Call (DNC) visibility By allowing your agents to manually dial wireless numbers through a PBX you are often giving up DNC fail-safes. Without the ability to scrub manually dialed numbers against your DNC database you are likely to face upset consumers and harsh penalties. You've got a DNC list – are you sure agents should be able to bypass your safeguards? 2. Loss of time zone control
Relying on your agents to abide by time zone restrictions is risky business. Between holidays and unique state rules the list is complex – and not something an agent concentrating on your business should worry about. Aggressive agents may compromise your compliance by dialing too early, too late or too often without the necessary controls in place to restrict them from doing so.
3. Real and potential gaps in recording
Call recording is the core of compliance. Maintaining 100% call recording has become an industry standard. Good luck defending harassment claims without it.
4. What it means to give up Answering Machine Detection (AMD) Manual dialing is time consuming and not cost-effective relative to allowing a system to dial for you. Having high AMD accuracy boosts agent efficiency as agents do not have to listen to the call ring-back for each dial awaiting an answering machine. AMD can strengthen your compliance as well, giving you greater control over the messages being left on answering machines.
5. Can you monitor/coach/barge from your PBX?
As the industry faces heightened regulatory scrutiny, having visibility into real-time agent presence is essential for survival. Additionally, having the ability to monitor, coach, or barge into calls allows you to better train your agents and ensure that compliance policies are being observed.
While manual dialing may seem like the safest bet in combating against the TCPA, it is important to ensure that you are not creating additional compliance gaps in the process. Comprehensive compliance solutions are becoming imperative for successfully navigating through this increasingly litigious and regulated industry.
***Disclaimer***
All information provided on the LiveVox Corporate blog is for information purposes only, does not constitute legal or compliance advice, and is subject to change without notice. The LiveVox Corporate blog may also contain content from a variety of external sources, including posts, links, comments, and individual opinions. LiveVox does not endorse any externally generated content unless explicitly stated. Neither does it endorse any products, services, companies, or other content that may be linked, unless expressly stated. In no event shall LiveVox be held responsible or liable, directly or indirectly, for any damage or loss caused or alleged to be caused by or in connection with the use of or reliance on any content, goods, or services available on or through the LiveVox Corporate blog, whether generated by LiveVox or by an external source.
Source: http://www.livevox.com/predictive-dialer-blog/five-reasons-to-retire-your-agent-pbx/
Publish Date: April 22, 2014 5:00 AM
---

Today we announced two major milestones for our company:
1- A majority stake investment from Golden Gate Capital in LiveVox,
2- And a strategic partnership between Livevox and Aspect Software.
Golden Gate Capital (GGC) is a privately held enterprise and holds investments in more than 35 companies. GGC investments are concentrated in six strategic industry verticals: software, semiconductors and IT hardware, retail and restaurants, industrials, business and information services, and financial services. While remaining an independently operated company, LiveVox will join GGC's portfolio of leading contact center technology providers, which includes Aspect Software. More details can be found here.
We are excited by this opportunity, as it demonstrates the vision of our company and the growth we have achieved. We believe that GGC is the ideal investor to maintain the right focus on LiveVox's strategic direction.
This relationship also helped us to engage in a strategic partnership with Aspect Software. More details can be found here. This partnership will initially focus on a joint Go To Market between the companies:
▸ LiveVox and Aspect Software sales and marketing organizations will coordinate and collaborate on Go To Market efforts to maximize our customer outreach and growth. ▸ We will cross-license and cross-sell each other's products to better serve our current and new customers.
▸ Our mutual teams will leverage the scale of both organizations to optimize efficiencies in network and telco infrastructure.
We will then leverage the cloud solutions of Aspect Software and more specifically Aspect's market leading WFO and multi-modal self-service/IVR suites to expand the breath of cloud solutions LiveVox offers to customers. We believe that the addition of these product suites to our existing LiveVox portfolio will create one of the most compelling cloud solutions available in the industry for contact centers.
Finally, our LiveVox portfolio will also become available internationally, as we work with Aspect Software to make our solutions available in Aspect's global data center and telco infrastructure. We are excited to bring these new LiveVox-Aspect combined solutions to expanded geographies via this partnership, as many new customers will be able to benefit from our cost effective, highly scalable and burstable, software defined cloud platform. Aspect Software will distribute the new combined solutions internationally and will specifically target Business Process Outsourcers (BPOs) looking for a cloud solution with the new bundle "Aspect BPO Cloud, powered by LiveVox". More details can be found here.
As the contact center industry's transition to the cloud accelerates, we are excited to put in place such a strong partnership with Aspect Software, which will enable LiveVox to deliver compelling contact center solutions and expertise to customers.
Louis Summe, LiveVox CEO
Source: http://www.livevox.com/article/livevox-ceo-shares-his-thoughts-on-the-recent-partnership-with-aspect-software-and-investment-by-golden-gate-capital/
Publish Date: March 26, 2014 5:00 AM
---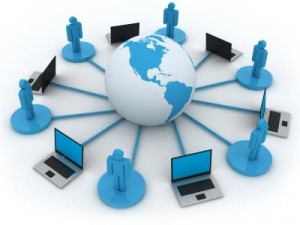 Customer satisfaction, agent efficiency, and compliance are at the forefront of a value-contributing inbound operation. In order to keep customers happy and ensure that your inbound call traffic is handled within a set service level, contact centers must minimize their call answer time while maximizing the fit of agent skill to customer needs. When customers call in they expect calls to be handled quickly and in an appropriate manner the first time. The longer a customer has to wait on the line, either to have their call answered or to be transferred to a correctly skilled agent, the more likely they are to hang-up before being helped. Contact centers must have the necessary tools to efficiently handle inbound call traffic in order to capitalize on these opportunities.
The key to winning the race against hang-ups is connecting the right customers with the right agents at the right time. The ability to create and customize call flows allows contact centers to instantaneously direct inbound call traffic either to a self-service IVR or a live agent, depending upon the customer's needs.
Effective and easily maintained skills-based routing (SBR) can make the customer experience even more seamless by bridging customers to the agents best suited for their needs. Is a seasoned agent well-qualified to handle long-standing customers but not certified in a certain state? Set a high SBR priority for the one and restrict the other. Is a new agent struggling but bilingual? Lower their SBR priority all around but give them the ability to receive the non-English calls. The tools and reporting that determine your SBR better be able to keep up with your business needs!
Considering the importance of inbound calls to contact center operations, the ability to prioritize inbound call traffic over outbound or other call sources is essential. Queue prioritization allows contact centers to minimize their abandoned calls by ensuring that inbound calls are bridged to available agents before outbound calls. A great queue prioritization system allows you to specify the importance of certain IVR exit points, inbound lines, and outbound traffic sources over/under each other to achieve the exact delivery desired.
But what if you didn't need to occupy an agent in the first place? An IVR utilizing self-service functions enhances the customer experience by allowing them to quickly and easily work through their business without having to wait for (or occupy) an available agent. Truly interactive modules in the IVR will contain functions for account inquiry, pay by phone, payment extension, and trouble reporting/inquiry. Often this will help customers quickly, accurately, and securely, at much less cost.
As call flows are simplified through skills-based routing and self-service IVRs, agent efficiency consequentially increases. Call blending and 2nd line management can further increase agent efficiency by allowing agents to receive inbound calls while they are working other outbound dialing. The final step in improving agent efficiency is reporting. Monitoring key performance indicators that pertain to inbound call management allows contact centers to identify and correct IVR failure points, and helps to ensure that inbound operations exceed their set service levels.
With inbound operations facing increasingly complex requirements, it is imperative that they are equipped with the necessary infrastructure and technology to succeed. The flexibility, frequent updates, and open infrastructure of cloud providers may be the difference between success and failure. The difference between taking on new customer, quickly adjusting SBR, or integrating your payment system with a custom IVR is what keeps your operations afloat – so choose a system that will help you pull it off!
Source: http://www.livevox.com/predictive-dialer-blog/managing-inbound-call-traffic-the-essentials/
Publish Date: March 19, 2014 5:00 AM
---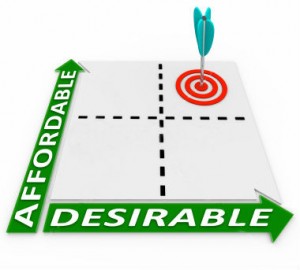 Budget season is upon us. In the upcoming months business leaders will be challenged to find ways to do more with less. However, the fight against inertia of established practices or technologies, even when budget savings are obvious, is not easy. This is especially true for enterprise contact centers where complexity appears to be a necessary evil. But is it really?
Cost of Complexity:
For multi-site contact centers reliant on hardware equipment, the answer has been a resounding 'yes'. Not only are businesses required to install, integrate, maintain and secure each hardware application, they are also required to allocate resources to do so for each new application and for each new site. This results in a vicious cycle of compounding costs and mounting complexity inertia.
Adding to the challenge is the direct dependency that exists between technology and operations. Maintaining the network and agent resource hours are not only the largest operational expenses, but are also the two components that are directly reliant on the each other. An agent, for example, cannot make or receive calls without an effective dialer, IVR or CRM system. Further, contact center leaders must take on the risk inherent with making future predictions about resource needs since premised equipment requires upfront decisions about seat capacity.
Simplicity as a Solution:
Given these factors, how do those attempting to minimize budgets find a successful solution? According to Gartner, one of the most significant cost savings can come from Virtualization, the foundation of Cloud.
Cloud technology, like LiveVox's PCI-DSS certified platform, unifies all agent, voice and account data into a centralized location, turning what was once a complex network of site-switched hardware equipment and data silos into a single, secure and scalable platform. For those reviewing cost savings, this is a fundamentally different way of funding technology that is utility-based and eliminates the burden of financing initial and ongoing equipment expenses and integrations.
From an operational standpoint, LiveVox's virtual agent queues with bursting capabilities can help dramatically reduce operating costs by increasing the efficiency of each agent. Using real-time configurable virtual agent queues, contact centers can unify agents across multiple sites based on skill sets and execute contact strategies that leverage optimum pacing levels (through real-time capacity bursting) to increase overall account penetration levels with fewer resources. The impact of more effective agents on a contact centers budget is a material reduction in agent hours needed to complete a campaign.
To see how one of the nation's largest telecom companies with contact centers across multiple sites succeeded in leveraging Cloud to meet their budget goals, click here.
Seeking to change the status quo is not an easy task. The key to being successful is uncovering the root cause of why certain things cost and exist as they do and seek alternatives. Cloud has not only highlighted the pitfalls of the existing model but is offering a more simplified, cost-effective and operationally adept alternative.
——————–
All information provided on the LiveVox Corporate blog is for information purposes only, does not constitute legal or compliance advice, and is subject to change without notice. The LiveVox Corporate blog may also contain content from a variety of external sources, including posts, links, comments, and individual opinions. LiveVox does not endorse any externally generated content unless explicitly stated. Neither does it endorse any products, services, companies, or other content that may be linked, unless expressly stated. In no event shall LiveVox be held responsible or liable, directly or indirectly, for any damage or loss caused or alleged to be caused by or in connection with the use of or reliance on any content, goods, or services available on or through the LiveVox Corporate blog, whether generated by LiveVox or by an external source.
Source: http://www.livevox.com/predictive-dialer-blog/two-ways-cloud-enables-contact-centers-to-cut-costs-2/
Publish Date: August 27, 2013 5:00 AM
Industry Champion Award Leaderboard