Two Ways Cloud Enables Contact Centers To Cut Costs - LiveVox - ContactCenterWorld.com Blog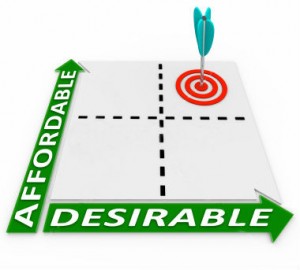 Budget season is upon us. In the upcoming months business leaders will be challenged to find ways to do more with less. However, the fight against inertia of established practices or technologies, even when budget savings are obvious, is not easy. This is especially true for enterprise contact centers where complexity appears to be a necessary evil. But is it really?
Cost of Complexity:
For multi-site contact centers reliant on hardware equipment, the answer has been a resounding 'yes'. Not only are businesses required to install, integrate, maintain and secure each hardware application, they are also required to allocate resources to do so for each new application and for each new site. This results in a vicious cycle of compounding costs and mounting complexity inertia.
Adding to the challenge is the direct dependency that exists between technology and operations. Maintaining the network and agent resource hours are not only the largest operational expenses, but are also the two components that are directly reliant on the each other. An agent, for example, cannot make or receive calls without an effective dialer, IVR or CRM system. Further, contact center leaders must take on the risk inherent with making future predictions about resource needs since premised equipment requires upfront decisions about seat capacity.
Simplicity as a Solution:
Given these factors, how do those attempting to minimize budgets find a successful solution? According to Gartner, one of the most significant cost savings can come from Virtualization, the foundation of Cloud.
Cloud technology, like LiveVox's PCI-DSS certified platform, unifies all agent, voice and account data into a centralized location, turning what was once a complex network of site-switched hardware equipment and data silos into a single, secure and scalable platform. For those reviewing cost savings, this is a fundamentally different way of funding technology that is utility-based and eliminates the burden of financing initial and ongoing equipment expenses and integrations.
From an operational standpoint, LiveVox's virtual agent queues with bursting capabilities can help dramatically reduce operating costs by increasing the efficiency of each agent. Using real-time configurable virtual agent queues, contact centers can unify agents across multiple sites based on skill sets and execute contact strategies that leverage optimum pacing levels (through real-time capacity bursting) to increase overall account penetration levels with fewer resources. The impact of more effective agents on a contact centers budget is a material reduction in agent hours needed to complete a campaign.
To see how one of the nation's largest telecom companies with contact centers across multiple sites succeeded in leveraging Cloud to meet their budget goals, click here.
Seeking to change the status quo is not an easy task. The key to being successful is uncovering the root cause of why certain things cost and exist as they do and seek alternatives. Cloud has not only highlighted the pitfalls of the existing model but is offering a more simplified, cost-effective and operationally adept alternative.
——————–
All information provided on the LiveVox Corporate blog is for information purposes only, does not constitute legal or compliance advice, and is subject to change without notice. The LiveVox Corporate blog may also contain content from a variety of external sources, including posts, links, comments, and individual opinions. LiveVox does not endorse any externally generated content unless explicitly stated. Neither does it endorse any products, services, companies, or other content that may be linked, unless expressly stated. In no event shall LiveVox be held responsible or liable, directly or indirectly, for any damage or loss caused or alleged to be caused by or in connection with the use of or reliance on any content, goods, or services available on or through the LiveVox Corporate blog, whether generated by LiveVox or by an external source.
Source: http://www.livevox.com/predictive-dialer-blog/two-ways-cloud-enables-contact-centers-to-cut-costs-2/
Publish Date: August 27, 2013 5:00 AM
---
PREMIUM

ConceptCall
(VIEW OUR PAGE)

Аутсорсинговый контакт-центр ConceptCall| КонцептКолл специализируется на исходящем и входящем телемаркетинге: мы предоставляем услуги по осуществлению холодных звонков и продажи по телефону, проводим...

(view more)

PREMIUM

HigherGround, Inc.
(VIEW OUR PAGE)

HigherGround develops data collection, information storage, and interaction analytics solutions that easily transform data into actionable intelligence, enabling operational optimization, enhanced per...

(view more)

PREMIUM

CTI Software
(VIEW OUR PAGE)

CTI Software is the creator of custom application called Davos, which complements the telephone client solutions with intelligent features such as automated call attendant, call recording and archivin...

(view more)
---
View more from
LiveVox
Recent Blog Posts:
Industry Champion Award Leaderboard