Five Reasons To Retire Your Agent PBX - LiveVox - ContactCenterWorld.com Blog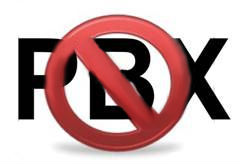 As the changing regulatory environment continues to pose problems for the contact center industry, the challenge of maintaining compliance has never been greater. Steep TCPA penalties, combined with a growing number of "mobile only" Americans, have left contact centers in a difficult place trying to contact mobile numbers efficiently and compliantly. But even operators who interpret the TCPA as requiring manual dialing of wireless numbers still risk compliance violations. Before choosing to forgo operational efficiency by accepting manual dialing as your compliance solution, especially through a PBX, there are a few factors that you should take into consideration.
1. Lack of Do Not Call (DNC) visibility By allowing your agents to manually dial wireless numbers through a PBX you are often giving up DNC fail-safes. Without the ability to scrub manually dialed numbers against your DNC database you are likely to face upset consumers and harsh penalties. You've got a DNC list – are you sure agents should be able to bypass your safeguards? 2. Loss of time zone control
Relying on your agents to abide by time zone restrictions is risky business. Between holidays and unique state rules the list is complex – and not something an agent concentrating on your business should worry about. Aggressive agents may compromise your compliance by dialing too early, too late or too often without the necessary controls in place to restrict them from doing so.
3. Real and potential gaps in recording
Call recording is the core of compliance. Maintaining 100% call recording has become an industry standard. Good luck defending harassment claims without it.
4. What it means to give up Answering Machine Detection (AMD) Manual dialing is time consuming and not cost-effective relative to allowing a system to dial for you. Having high AMD accuracy boosts agent efficiency as agents do not have to listen to the call ring-back for each dial awaiting an answering machine. AMD can strengthen your compliance as well, giving you greater control over the messages being left on answering machines.
5. Can you monitor/coach/barge from your PBX?
As the industry faces heightened regulatory scrutiny, having visibility into real-time agent presence is essential for survival. Additionally, having the ability to monitor, coach, or barge into calls allows you to better train your agents and ensure that compliance policies are being observed.
While manual dialing may seem like the safest bet in combating against the TCPA, it is important to ensure that you are not creating additional compliance gaps in the process. Comprehensive compliance solutions are becoming imperative for successfully navigating through this increasingly litigious and regulated industry.
***Disclaimer***
All information provided on the LiveVox Corporate blog is for information purposes only, does not constitute legal or compliance advice, and is subject to change without notice. The LiveVox Corporate blog may also contain content from a variety of external sources, including posts, links, comments, and individual opinions. LiveVox does not endorse any externally generated content unless explicitly stated. Neither does it endorse any products, services, companies, or other content that may be linked, unless expressly stated. In no event shall LiveVox be held responsible or liable, directly or indirectly, for any damage or loss caused or alleged to be caused by or in connection with the use of or reliance on any content, goods, or services available on or through the LiveVox Corporate blog, whether generated by LiveVox or by an external source.
Source: http://www.livevox.com/predictive-dialer-blog/five-reasons-to-retire-your-agent-pbx/
Publish Date: April 22, 2014 5:00 AM
---
PREMIUM

CTI Software
(VIEW OUR PAGE)

CTI Software is the creator of custom application called Davos, which complements the telephone client solutions with intelligent features such as automated call attendant, call recording and archivin...

(view more)

PREMIUM

Avizent Ltd
(VIEW OUR PAGE)

Advanced AI technology and Natural Language Processing delivered to clients in the Cloud that harnesses both voice and digital conversations. The focus is on building an environment where intelligent ...

(view more)

PREMIUM

ConceptCall
(VIEW OUR PAGE)

Аутсорсинговый контакт-центр ConceptCall| КонцептКолл специализируется на исходящем и входящем телемаркетинге: мы предоставляем услуги по осуществлению холодных звонков и продажи по телефону, проводим...

(view more)
---
View more from
LiveVox
Recent Blog Posts:
Industry Champion Award Leaderboard