Managing Inbound Call Traffic: The Essentials - LiveVox - ContactCenterWorld.com Blog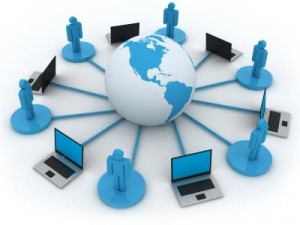 Customer satisfaction, agent efficiency, and compliance are at the forefront of a value-contributing inbound operation. In order to keep customers happy and ensure that your inbound call traffic is handled within a set service level, contact centers must minimize their call answer time while maximizing the fit of agent skill to customer needs. When customers call in they expect calls to be handled quickly and in an appropriate manner the first time. The longer a customer has to wait on the line, either to have their call answered or to be transferred to a correctly skilled agent, the more likely they are to hang-up before being helped. Contact centers must have the necessary tools to efficiently handle inbound call traffic in order to capitalize on these opportunities.
The key to winning the race against hang-ups is connecting the right customers with the right agents at the right time. The ability to create and customize call flows allows contact centers to instantaneously direct inbound call traffic either to a self-service IVR or a live agent, depending upon the customer's needs.
Effective and easily maintained skills-based routing (SBR) can make the customer experience even more seamless by bridging customers to the agents best suited for their needs. Is a seasoned agent well-qualified to handle long-standing customers but not certified in a certain state? Set a high SBR priority for the one and restrict the other. Is a new agent struggling but bilingual? Lower their SBR priority all around but give them the ability to receive the non-English calls. The tools and reporting that determine your SBR better be able to keep up with your business needs!
Considering the importance of inbound calls to contact center operations, the ability to prioritize inbound call traffic over outbound or other call sources is essential. Queue prioritization allows contact centers to minimize their abandoned calls by ensuring that inbound calls are bridged to available agents before outbound calls. A great queue prioritization system allows you to specify the importance of certain IVR exit points, inbound lines, and outbound traffic sources over/under each other to achieve the exact delivery desired.
But what if you didn't need to occupy an agent in the first place? An IVR utilizing self-service functions enhances the customer experience by allowing them to quickly and easily work through their business without having to wait for (or occupy) an available agent. Truly interactive modules in the IVR will contain functions for account inquiry, pay by phone, payment extension, and trouble reporting/inquiry. Often this will help customers quickly, accurately, and securely, at much less cost.
As call flows are simplified through skills-based routing and self-service IVRs, agent efficiency consequentially increases. Call blending and 2nd line management can further increase agent efficiency by allowing agents to receive inbound calls while they are working other outbound dialing. The final step in improving agent efficiency is reporting. Monitoring key performance indicators that pertain to inbound call management allows contact centers to identify and correct IVR failure points, and helps to ensure that inbound operations exceed their set service levels.
With inbound operations facing increasingly complex requirements, it is imperative that they are equipped with the necessary infrastructure and technology to succeed. The flexibility, frequent updates, and open infrastructure of cloud providers may be the difference between success and failure. The difference between taking on new customer, quickly adjusting SBR, or integrating your payment system with a custom IVR is what keeps your operations afloat – so choose a system that will help you pull it off!
Source: http://www.livevox.com/predictive-dialer-blog/managing-inbound-call-traffic-the-essentials/
Publish Date: March 19, 2014 5:00 AM
---
PREMIUM

Avizent Ltd
(VIEW OUR PAGE)

Advanced AI technology and Natural Language Processing delivered to clients in the Cloud that harnesses both voice and digital conversations. The focus is on building an environment where intelligent ...

(view more)

PREMIUM

Future Gen International Pte Ltd
(VIEW OUR PAGE)

Outsourcing provider of English Call Centre services, Audio Transcriptions, Big Data ETL (Extract, Transform, Load) , Big Data Visualization, Big Data Predictive Model Generation

PREMIUM

ConceptCall
(VIEW OUR PAGE)

Аутсорсинговый контакт-центр ConceptCall| КонцептКолл специализируется на исходящем и входящем телемаркетинге: мы предоставляем услуги по осуществлению холодных звонков и продажи по телефону, проводим...

(view more)
---
View more from
LiveVox
Recent Blog Posts:
Industry Champion Award Leaderboard