Practical Magic: Applications of 100% Call Recording - LiveVox - ContactCenterWorld.com Blog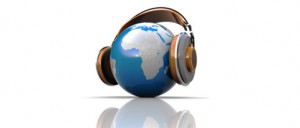 Faced with stringent compliance rules and a demand for transparency, 100% call recording has become the gold standard in the contact center industry. But while many have adopted call recording to meet their compliance needs, few fully capitalize on the wealth of information these recordings offer. Viewing 100% call recording not only as a compliance safeguard but as a resource introduces many other ways it can be used to better your business.
1. Audit Ease
Audits can be a long and arduous task if you are not equipped with the necessary tools. As audits become increasingly common, dynamically retrievable call recordings are essential. Having all of your audio recordings, account information and agent data on a single richly indexed, searchable, and secure platform takes much of the hassle out of strenuous audits.
2. Client Quality Assurance
Delivering excellent customer service is an integral part of any business. Use your call recordings to monitor quality control and ensure that client needs are being satisfied in an appropriate and timely manner. Applying systematic listening or call analytics to your call recordings helps you analyze what successful agents are saying to succeed – and what unsuccessful agents are doing, and need to avoid.
3. Account Complaint
Nobody enjoys dealing with customer complaints. By listening to the calls that led up to a complaint you can identify the cause of the complaint and determine what actions you need to take to avoid facing similar complaints in the future. You will be hard-pressed defending yourself from class action lawsuits without detailed records of every interaction you have with a customer. Centralized call recording can help you avoid costly lawsuits with proof that you are operating compliantly.
4. Agent Training and Quality Assurance
Call recording is a training gold mine that is often overlooked. What better way to train agents than to use real call recordings to identify strengths and areas needing improvement? Monitoring your agents' performance allows them to continually sharpen their skills and handle calls in the most efficient manner.
Don't be a fool – get the most bang for your buck and use your call recordings to continuously improve your operations. Are you ready to really listen to your recordings?
Source: http://www.livevox.com/predictive-dialer-blog/practical-magic-applications-of-100-call-recording/
Publish Date: May 30, 2014 5:00 AM
---
PREMIUM

Avizent Ltd
(VIEW OUR PAGE)

Advanced AI technology and Natural Language Processing delivered to clients in the Cloud that harnesses both voice and digital conversations. The focus is on building an environment where intelligent ...

(view more)

PREMIUM

CTI Software
(VIEW OUR PAGE)

CTI Software is the creator of custom application called Davos, which complements the telephone client solutions with intelligent features such as automated call attendant, call recording and archivin...

(view more)

PREMIUM

Future Gen International Pte Ltd
(VIEW OUR PAGE)

Outsourcing provider of English Call Centre services, Audio Transcriptions, Big Data ETL (Extract, Transform, Load) , Big Data Visualization, Big Data Predictive Model Generation
---
View more from
LiveVox
Recent Blog Posts: