How Cloud is Reducing Staffing Pressures by Increasing Agent Efficiency in Healthcare - LiveVox - ContactCenterWorld.com Blog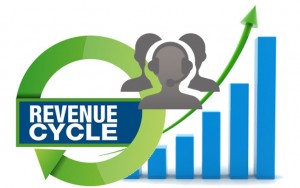 As the healthcare industry prepares for a changing and growing patient base, healthcare revenue cycle (RC) managers, and the businesses that service them, are challenged with maintaining their revenue cycle performance and customer service levels despite increasing pressure on staffing resources. Cloud is helping tackle these challenges by enabling a significantly more efficient workforce and optimized self-service strategies.
For the last 20+ years, contact centers have been dependent on hardware applications (e.g. telephony, CRM, etc.), that inherently result in capacity and location constraints. As a result, each contact center location or line of business exists as its own independent ecosystem. For revenue cycle managers, this means the inability to effectively leverage a unified workforce or identify and solve for areas of inefficiencies. Managing and/or upgrading such stagnant and disperse ecosystems becomes a considerable effort in both cost and resources.
Cloud is helping remove those operational handicaps through a fundamentally different approach to how technology is accessed. Through cloud, all aspects of a contact center operations (agent, voice, and applications) are automatically unified onto a single platform– regardless of location or business line. An immediate operational benefit is the ability for RC managers to reduce wait times by more accurately aligning inbound call rates with enterprise-wide agent availability on-demand.
But perhaps the greatest benefit of cloud is the ability to provide enterprise-wide centralization automatically. Centralization is a fundamental necessity in order for RC operations to gain comprehensive insight and control of all patient servicing activity across all operations. This in essence is the first step to identifying points of inefficiencies along the patient journey that optimal self-service can resolve, alleviating staffing pressures.
As the healthcare market continues to grow in size and complexity, healthcare providers have looked to self-service in hopes of easing staffing demands. Despite its potential, self-service has yet to be efficiently implemented given the fragmented nature of hardware-based ecosystems. In order to effectively implement self-service, operations must be able to integrate all account, phone, and agent data. Cloud, as aforementioned, provides that ability.
With enterprise-wide centralization, contact centers can identify the highest volume of inbound call inquiries and create self-service strategies to service those needs. For many, the highest volume of calls are in regards to account balances and status inquiries. Employing self-service strategies to help quickly answer those not only enables revenue cycle professionals to reduce staffing overhead, but ensures that agents are mainly servicing moderate to high level callers, helping increase recovery rates and overall customer service levels.
To hear how RC Service providers like McKesson BPS are leveraging cloud to redefine revenue cycle management operations, register for our upcoming HFMA CPE-credited webinar, Improving Revenue Cycle Performance Through Self-Service While Mitigating Staffing Requirements and Compliance Risks.
To Register, click here
Date: Wednesday, Feb. 18th
Time: 3:00 p.m., EST
Panelists:

Carrie-Anne Mobley, Senior Business Process Consultant, McKesson
Brian Hamilton, Senior Consultant for BPO Operations, LiveVox, Inc.
Dusty Whitesell, Chief Evangelist, LiveVox, Inc. (Moderator)
Source: http://www.livevox.com/predictive-dialer-blog/how-cloud-is-reducing-staffing-pressures-by-increasing-agent-efficiency-in-healthcare-2/
Publish Date: February 6, 2015 5:00 AM
---
PREMIUM

CTI Software
(VIEW OUR PAGE)

CTI Software is the creator of custom application called Davos, which complements the telephone client solutions with intelligent features such as automated call attendant, call recording and archivin...

(view more)

PREMIUM

Future Gen International Pte Ltd
(VIEW OUR PAGE)

Outsourcing provider of English Call Centre services, Audio Transcriptions, Big Data ETL (Extract, Transform, Load) , Big Data Visualization, Big Data Predictive Model Generation

PREMIUM

Avizent Ltd
(VIEW OUR PAGE)

Advanced AI technology and Natural Language Processing delivered to clients in the Cloud that harnesses both voice and digital conversations. The focus is on building an environment where intelligent ...

(view more)
---
View more from
LiveVox
Recent Blog Posts: