The Benefits of an HVAC Answering Service to Avoid Missed Sales Opportunities - MAP Communications - ContactCenterWorld.com Blog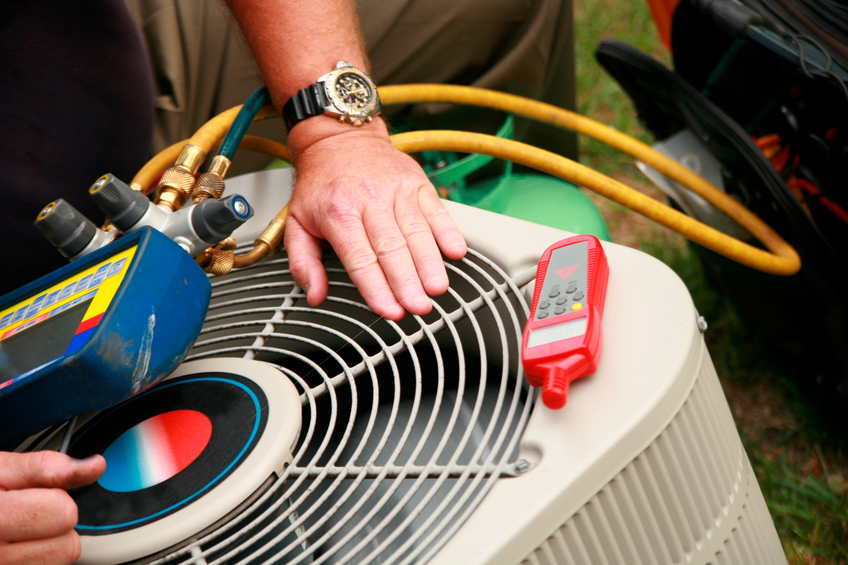 With the winter season just around the corner, it's an important time for HVAC businesses. Chilly weather means plenty of customers — and potential new clients — will be calling to get ready for the colder temperatures.
This is, of course, a great opportunity for HVAC businesses. That's why it's important to make sure your phone answering service is as effective and accurate as possible. Unfortunately, that's not always the case. Missed calls and miscommunication can lead to costly errors, customer dissatisfaction and — ultimately — lower profits.
With that in mind, let's discuss how using an HVAC answering service can prevent these problems and help you experience a successful winter season.
The perils of missing business calls
HVAC owners know that phone calls are still the lifeblood of any business. Missing an incoming call can have seriously negative consequences. Many, if not most, callers will simply move on to the next HVAC company if their call goes unanswered. That not only can cost your business one job, but also a lucrative lifetime relationship.
Voicemail is one solution to this problem. Yet it's a deeply imperfect solution. Many customers will simply hang up once they hear a voicemail greeting. Fortune Magazine, in fact, published research that claims that 80-percent of business callers choose not to leave a voicemail message.
That's a fairly staggering number — and it represents an enormous amount of potential lost business for HVAC owners who rely on voicemail or other imperfect answering methods.
So what's the answer?
If you're an HVAC business owner anticipating a spike in seasonal sales inquiries, a professional answering service is a smart solution. Opting for an HVAC answering system ensures you'll never miss service or business calls. Additionally, it means that when you do receive a call, all of the information is processed accurately and efficiently — something that prevents miscommunication from occurring. This prevents costly errors that can damage your reputation.
An HVAC answering service also provides something voicemail never can: a warm, personalized human touch. By greeting customers in this manner, you can deepen relationships, build trust and establish accessibility. Customers who deal with a person rather than a machine respond in a more positive manner.
Finally, an HVAC answering service allows you to focus on other areas of your business. Instead of worrying about answering and returning calls at all hours of the day, business owners and employees can add value in other areas. Instead of having to station someone on the phone during extremely busy periods, business owners can strategically deploy their resources in other places. An answering service removes the need to ever worry about scheduling someone to answer the phone, or covering for that person when they need time off.
The takeaway
If you're an HVAC business owner, the winter months are some of the most important to your company. By setting up an HVAC answering service today, you'll be better prepared for the seasonal uptick in business that's headed your way. Contact MAP Communications to start your free 7-day trial.
Source: https://www.mapcommunications.com/blog/benefits-hvac-answering-service-avoid-missed-sales-opportunities/
Publish Date: October 6, 2016 5:00 AM
---
PREMIUM

CTI Software
(VIEW OUR PAGE)

CTI Software is the creator of custom application called Davos, which complements the telephone client solutions with intelligent features such as automated call attendant, call recording and archivin...

(view more)

PREMIUM

Avizent Ltd
(VIEW OUR PAGE)

Advanced AI technology and Natural Language Processing delivered to clients in the Cloud that harnesses both voice and digital conversations. The focus is on building an environment where intelligent ...

(view more)

PREMIUM

Future Gen International Pte Ltd
(VIEW OUR PAGE)

Outsourcing provider of English Call Centre services, Audio Transcriptions, Big Data ETL (Extract, Transform, Load) , Big Data Visualization, Big Data Predictive Model Generation
---
View more from
MAP Communications
Recent Blog Posts:
| | |
| --- | --- |
| How an Answering Service Can Boost Your Law Firm's Reputation | July 20, 2017 5:00 AM |
| The Phone Stages of Grief | June 29, 2017 5:00 AM |
| Improve Your Hotel's Customer Service with a Live Answering Service | June 15, 2017 5:00 AM |
| How an On-Call Answering Service Can Build Your Business | June 8, 2017 5:00 AM |
| Why your Real Estate Business Needs an Answering Service | May 25, 2017 5:00 AM |
| Top 8 Benefits of Partnering with an Answering Service | May 11, 2017 5:00 AM |
| Tips to Nurture Leads from Cold Calls to Loyal Customers | May 4, 2017 5:00 AM |
| Why a 24/7 Answering Service Can Help in an Emergency Situation | April 27, 2017 5:00 AM |
| How an Accountant Can Benefit from an Answering Service | April 6, 2017 5:00 AM |
| Why Having a Bilingual Answering Service Can Set Your Business Apart from the Competition | March 23, 2017 5:00 AM |
Industry Champion Award Leaderboard