Mitel - ContactCenterWorld.com Blog
Page: 1 | 2 | 3 | 4 | 5 | 6 | 7 | 8 | 9 | 10
Businesses of all sizes and industries have long recognized the benefits of documenting their communication with customers. Demand for call recording is largely driven by the need to provide excellent customer service, satisfy business needs for compliance, enforce best practices, train agents, and gain protection from litigation.
So, what lies ahead is the big question. Of course, topics like speech, analytics, the cloud, and data integration, along with innovative capabilities realized by embracing artificial intelligence (AI), are going to define the road forward as well as the challenges that are ahead of us. Technology has been, and will remain, the key growth driver for any business leaping forward and call recording is no exception.
Adapting to Changing Market Demands
Efficient call recording solutions help differentiate your business from the competition and provide valuable, and sometimes hidden, insights. Voice combined with analytics will take the game to next level. GlobeNewswire reports a healthy CAGR of over 22% for the combined call recording market, which is expected to grow to US$ 3.04 billion by 2022.
Additionally, business intelligence through analytics helps manage employee performance as more and more businesses shift their focus to personal productivity and timely resolution of issues in order to significantly improve customer satisfaction and retention rates.
The Next Generation of Call Recording Software
Next generation call recording solutions will need to be flexible enough to adapt to newer technologies. Today's industry leading solutions have already become highly modular, scaling according to evolving business needs and enabling efficiency with multi-site management regardless of borders. Businesses can search through a pile of recordings using various search parameters such as date, time, duration, extension number, agent name, and direction of the call. They offer compliance ready for agents to manually pause and resume recording to accommodate situations where customers are sharing financial information or during sensitive conversations. They also provide comprehensive statistics to measure and analyze call volumes and performance, enable automation, and provide easy customization of reports while being highly cost-effective to improve the bottom line.
Perhaps even more exciting is the increased use of AI, which can be incorporated into call recording solutions to provide for detection of tone and sentiment analysis, allowing call center supervisors to perform timely interventions as needed that increase customer satisfaction. AI capabilities in call recording can also help businesses to identify gaps in service levels and reduce customer attrition. For some segments of customers, analytics also help identify up-sell and cross-sell opportunities to boost revenue. Machine learning is quickly evolving to a point where businesses will be able to predict customer behavior and solve problems before they even happen for a seamless customer experience.
The relentless march toward globalization creates challenges and opportunities for businesses looking to establish an integrated communication and solution infrastructure across regions and countries. Differing standards in different countries add to the complexity. Call recording solutions need to transcend these challenges. Fortunately, ShoreTel's presence in all parts of the globe, along with TriVium's next generation call recording and analytics, can help businesses overcome these difficult tasks and deliver better customer experiences as a result.
Mathews Manaloor is the President & CEO of TriVium Systems, a leading provider of innovative call recording and analytics solutions. He has over 30 years of experience in the converged communication marketplace. He is passionate about technology and how it can help solve the ever-changing challenges businesses encounter. In his free time, Mathews loves to hike and explore different parts of the Pacific Northwest and beyond. He is also actively involved in community service to help the homeless.
Source: http://shoretel.com/blog/what%E2%80%99s-next-call-recording
Publish Date: September 5, 2017 5:00 AM
---
If you're planning to move your telecommunications to the cloud, you may be feeling a little stressed. That's especially true if you're transitioning from a legacy on-premises phone system. But have no fear. These seven steps will help you become familiar with the process and alleviate any potential anxiety.
Step 1: Know Your Current Terms
Before you begin the move, verify the terms of your current contract. Review all documents and expiration dates with any current vendors, and be sure to note any lead times required for ending an agreement. This is also the time to determine your budget requirements.
Step 2: Build Your Core Team
Next, assemble an internal team who will oversee the process of selecting and implementing your new cloud phone system. As you put the team together, remember that bigger is not always better. Typically, a C-suite member is essential to ensure someone who can keep the bigger picture in mind and authorize final decisions. Another key member is a technical expert with a firm understanding of the IT and technology needs of both employees and customers. Finally, the team needs someone with a deep understanding of business processes and human workflow to ensure your new solution meets employee needs. Once formed, this team should meet regularly to communicate decisions and progress updates against deadlines.
Step 3: Audit Your Needs
Over the next two to three months, the core team will evaluate your current communications technology and identify areas that need improvement. This includes reviewing the costs associated with the current system and how it may be hindering customer service efforts. Surveying or interviewing users in various roles, along with external audiences like partners and customers, is a great way to get a broad perspective on likes, dislikes, challenges and future desires for your new solution. Other key areas to focus on are budgetary constraints, compliance measures and scalability requirements.
Step 4: Research the Options
Once you've outline your requirements, you can begin the process of researching cloud VoIP providers. Be sure to evaluate reviews, testimonials and analyst insights before creating your vendor shortlist.
Step 5: Establish a Vetting Process
The process to vet vendors can take two to three months. This time should be used to gauge how well each solution addresses your current and future needs, along with learning more about each vendor's implementation process so that you understand how long the process will take. Be sure to develop a standard set of questions so you can compare apples to apples. Questions should cover such topics as infrastructure, support, ease of use, customization and integration capabilities. A tailored demonstration of the phone system is also a must.
Step 6: Prepare for Launch
Once you've selected a vendor and signed a contract, it's time to draft a formal implementation plan. Be sure to partner with your vendor in plan development and stay focused. Remember that adding unnecessary features or changing the scope of the system can have negative impacts on budget, timeline and end-user adoption. Additionally, as part of this phase it will be important to develop a communications plan for affected departments and a timeline for roll-out. Giving extra attention to these areas will be important in ensuring a smooth rollout and ongoing user adoption.
Moving your communications to the cloud may seem like a daunting task, but with careful planning, you can be confident your project will be executed as smoothly as possible.
eGuide: Key Questions to Ask When Evaluating UCaaS Providers
Planning the switch to a cloud phone system? Find the best VoIP provider for your needs by downloading our free eGuide which includes 12 key categories you'll want to include in your conversations with vendors and RFPs.
Source: http://shoretel.com/blog/6-easy-steps-moving-your-phone-system-cloud
Publish Date: August 24, 2017 5:00 AM
---
In fast-growing companies, agility is much more than a buzzword – it's an organizational imperative. With every new contract, businesses must determine if they need to add resources to deliver quality goods or services on time. Without this kind of agility, you can't meet rising customer demands or beat the competition to market.
In this regard, an outdated business phone system can have far-reaching implications. If it can't scale with ease, your phone system stands to hamper employee productivity or worse, begin to impact your bottom line.
The Importance of Scalability
It may sound like a buzzword, but there are four main scenarios in which a scalable cloud phone system adds tremendous value to your business:
Rapid Growth: If your company experiences or is anticipating periods of accelerated growth, then a scalable IP phone system gives you the power to quickly add lines and extensions as you add employees to handle higher volumes of customer calls.
Seasonal Spikes: Some companies know they'll need additional phone support during peak times of the year, such as the holidays or tax season. Only a flexible system allows them to manage ebbs and flows with both ease and less cost.
Highly Competitive Markets: In today's on-demand world, businesses that are proactive – or at a minimum, respond rapidly – often win the business and the long-term customer loyalty. If you're operating in a highly competitive market, can you afford to wait for your communications capabilities to catch up with customer requests? Probably not.
What Does Scalability Really Offer?
If you're unsure of what a truly scalable business phone system looks like, here are some of the top features available today:
Convenient Administration: Adding, moving and changing users can be easily managed from a convenient, intuitive web-based portal. This 'anywhere-anytime' accessibility means IT teams or even non-technical leaders can keep staff productive and business moving or secure regardless with just a few clicks.
Flexibility: Whether your employees are working from their office phone or a mobile device, modern cloud communications technologies can deliver a consistent user experience that transitions smoothly across multiple devices, platforms and networks.
Integration: Voice, video, chat and screen-sharing have become key collaboration features of modern unified communications solutions, expanding the ways in which employees to communicate with each other and enabling the most effective path for each scenario without extra effort.
Easy to Use: Forget about long tutorials, having to install plugins every time you start a meeting or remembering dial in numbers. A good business phone system should be easy to use and intuitive for new users, making communications simple instead of adding extra work.
Companies can't hesitate when opportunities arise. A scalable business phone service can give you a competitive advantage while enabling you to exceed customer expectations – two compelling reasons for evaluating your current phone system to determine if it's really making your business as agile as it needs to be.
Publish Date: August 17, 2017 5:00 AM
---
When you're evaluating your company's business phone system, productivity might not be one of the factors that receives a lot of weight. But if efficiency is lagging, you should look closely at your communications technology for opportunities to improve employee performance, especially as the workforce becomes more mobile.
Around 50% of U.S. businesses say productivity is a top priority for employee engagement on mobile devices, according to Forrester Research. Smartphones, tablets and laptops can increase an employee's ability to collaborate with colleagues, respond faster to customer requests and access data for smart decision-making. But the ability to accomplish these tasks is often contingent on the ability of your phone system to connect employees to the critical tools, data and applications they need.
This means businesses still using a traditional phone system – one with basic calling features and little else – could be hindering productivity. To empower your employees to get the most out of their workday, here are a few key challenges your phone system must be able to address.
Support for a True Mobile Office
Delivering a true office experience on the go while keeping calls and data secure is a challenge for IT teams. But new cloud communications technologies make it possible for your staff to share and access customer data seamlessly from any device and any location. With features such as "dual persona," employees can easily conduct both personal and business tasks from the same device. And if your phone system offers richer unified communications capabilities, connecting with colleagues for conference call or via instant message is just a tap away.
Enabling Better Collaboration and Faster Decisions
A truly productive workforce requires an environment that promotes the open exchange of ideas – even if team members are scattered among different offices or geographic locations. Without this, collaboration is more difficult, extending the time it takes to reach decisions and bring products or initiatives to market, which is an imperative in today's highly competitive business landscape.
Here's where your communications technology can be a game-changer. When tools such as instant messaging, video conferencing and desktop sharing are integrated into your phone system, employees spend less time getting various systems to work and the barriers to collaboration begin to fall away.
Improving the Customer Experience
One of the most powerful ways to increase the productivity of your sales or customer service teams is to give them quick access to data. And not just any data: robust customer information integrated with call history. With details about past purchases, issues and associated resolutions at their fingertips, customer-facing employees can deliver a more personalized customer experience, while also reducing call times, increasing revenue opportunities and improving customer retention levels.
Productivity may not be the most obvious value to consider when reviewing your phone system needs, but it should be. Advances in communications technology have taken phone systems to new levels that are enabling employees to save time, find information faster and respond to customers more quickly. The time has come to ask yourself if your phone system is pushing you to new levels, or slowing you down.
Source: http://shoretel.com/blog/does-your-phone-system-help-or-hinder-employee-productivity
Publish Date: August 3, 2017 5:00 AM
---
The Next Caller origin story hinges on a single customer service mistake – a misspelled last name. Our CEO, Ian Roncoroni, had his name misspelled as "Ron Coroni" on a rental car reservation. He ultimately lost the reservation because the company could not locate the record and ended up missing the wedding he was scheduled to attend. After becoming so frustrated and enraged at this constant phone-based inconvenience, he quit his job and founded what is now Next Caller.
Anyone with an accent, a last name longer than seven letters, or a name with a combination of c's and y's and z's can tell you that this frustration is constant. If a customer is calling with a complaint, spelling and respelling their name is not a way to move to a fast resolution nor is it helping improve their already poor customer experience. If someone is calling with an intent to buy, you have just created a hurdle to converting that prospect into a customer.
The costs associated with misspelling names aren't hypothetical, they're real. If one customer became so frustrated he quit his job, what could these types of challenges be costing your business? Here are a few examples:
Handle Time
Our analysis of tens of millions of calls have pointed to every 30 seconds of handle time costing a company $0.50. At a volume of 200,000 calls monthly, a company that is able to shave off just 30 seconds of handle time can save $100,000.00. That's $1.2 million annually.
NPS
Some firms are interested in saving money, others have an eye towards making money. It's not an either-or though, as improving the call experience can do both. Research shows that a 7% increase in NPS correlates to a 1% increase in revenue. That friction-filled first 30 seconds of spelling and respelling information is an NPS killer. If you're able to remove that hurdle from the call, you've not only saved money on handle time, but you've allowed your agent to get right to work, ultimately resulting in a more satisfied customer. Satisfied customers result in higher NPS, and higher NPS results in more revenue. A win-win.
CRM
If you are relying solely on agent input to capture priceless contact information from the customer, you are setting your organization up for failure. Misspelled names and addresses hurt your fraud and direct mail efforts, while poorly captured email addresses limit the reach of your email marketing campaigns. And are your agents doing anything to record the social media handles of incoming callers? Without high-quality, real-time caller data, your business is performing below its potential.
The Solution
By screen-popping information such as name, address, email, and social media profiles for agents in a real-time environment, businesses are able to decrease handle time, decrease front-end call friction, increase NPS, and ensure the validity and richness of their CRM. For too long a solution like this was a fantasy. The mobile revolution made it near impossible to identify callers with any semblance of accuracy. However, by using Next Caller through the ShoreTel Summit platform, businesses have seen match rates exceeding 90% on incoming callers – allowing them to increase satisfaction, efficiency and revenue.
Tim Prugar is Director of Customer Success at Next Caller, specializing in Call Center efficiency and Fraud Prevention. Tim is a frequent contributor to the International Customer Management Institute, and is a member of the Consumer Education Committee of the Communications Fraud Control Association. He lives in Connecticut.
Source: http://shoretel.com/blog/cost-misspelled-name
Publish Date: July 12, 2017 5:00 AM
---
ShoreTel recently hosted a Summit App Challenge for our employees to gain hands-on experience building voice and SMS applications on our Summit CPaaS solution. Participants had one week to build an app and team members from every department and skill level got involved – including both experienced developers and employees who had never coded before. Several members of our executive team even rolled up their sleeves to submit apps! It was fun to see the ideas employees came up with and the creativity and problem solving used throughout all of the submissions.
The Summit team broke the winners into six different categories: Best Idea, Best Code Structure, Most Enterprise-Ready, Best Integrated Solution, Most Creative and First In. Here are the results:
Best App Idea:
Our favorite app idea came from Fontana Fluke, who is a Desktop System Specialist located in ShoreTel's Rochester, NY office. He created a fitness challenge app that delivers app users a daily challenge and allows users to pledge how much they are going to do. At the end of each week, the app determines a winner and emails them a congratulatory email. Fitness can be challenging with our busy work days so having a daily reminder and weekly encouragement would certainly get us motivated!
Best Code Structure:
Food and clean code are two of our favorite things. Ken Hertzog, a Tech Lead Software Engineer, won our hearts with his application's pristine code structure and ability to solve a real need for our Rochester office. His Rochester food truck hotline app allows users to call into the app when trying to decide what to have for lunch and determine which food trucks are nearby. The application detects food truck locations by connecting to the Twitter API and reading through tweets from the trucks.
Most Enterprise-Ready:
UX designer, Demetrios Costoyiannis, created an enterprise-ready app that integrates Microsoft Outlook with the Microsoft Graph REST API to read the Outlook calendar of a specified user and speak the title and time of the events occurring in the next seven days. The app also has limited ability to create events. With a little more time, we think this could be a solution enterprises would love - especially with the rising popularity of solutions such as Amazon Echo and Google Home.
Best Integrated Solution:
Speaking of Amazon Echo, best integrated solution went to an Alexa integration app that came from Greg Rowe, Sr. Tech Lead Software Engineer. This "app" is an Alexa skill that uses Summit to send text messages. You can say things like, "Alexa, ask Summit to text Greg that I'm running late." This application not only shows the flexibility of Summit, but also demonstrates how you can extend an existing solution with a Summit application.
Most Creative:
Creativity is key when the possibilities are almost endless. Dale Tanghe, QA Engineer, caught our attention with his shossages app. What is a shossages app, you ask? Dale combined ShoreTel plus messages to create his app that allows you to call in, record a "shossage" and send it to one of your contacts. Your contact will be able to listen to the shossage and respond with their own shossage if they so choose.
First In:
Being first in and funny is no simple task. Kevin Conroy, Engineer, managed to do both with his Chuck Norris app. Kevin was able to complete his app in mere hours while making us laugh with daily Chuck Norris jokes.www.s
Being our first Summit App Challenge, the Summit Team was thrilled with the results and level of participation. Not only did we have a good time, but we were also able to illustrate a variety of use cases for Summit that demonstrate the flexibility Summit can deliver and show how easy it is to develop apps no matter your skill level.
For more information on how you can build custom voice and SMS app, visit summit.shoretel.com.
Source: http://shoretel.com/blog/summit-app-challenge-demonstrates-ease-building-voice-sms-apps
Publish Date: June 27, 2017 5:00 AM
---
Virtual meetings get a bad rap. There's a misperception out there that it's more difficult to get things done or gain consensus on major issues if everyone isn't together in the same room. Plus, as the arguments go, the tendency for attendees to crosstalk and multitask is higher, and there's greater potential for distractions when people are connecting from multiple locations.
But as more individuals work remotely and from mobile devices, these misperceptions are starting to fall by the wayside. Many are finding that virtual meetings can offer distinct – and worthwhile – advantages. Not only can virtual meetings help your team make decisions faster, but the latest enhancements to conferencing and collaboration technologies can keep attendees engaged and make meetings more productive.
In fact, virtual meetings are easier than ever to organize with features such as one-click joining for impromptu sessions and calendar integration for planned conferences. In addition, collaboration tools such as screen sharing and web chat greatly improve team interaction. And by adding video, organizers can help colleagues interact and bond as if they were in the same room.
Still, conducting a successful, outcome-oriented virtual meeting requires solid organizational and team management skills. The most effective organizers understand just how important it is to structure their meeting in a way that will maximize attendee participation and keep the discussions on track to ensure actionable outcomes.
"Virtual meetings require a stronger leadership approach because you don't have access to the non-verbal cues about whether people have questions or would like to get into the conversation," Paul Axtell, author of Meetings Matter, writes in Harvard Business Review.
To manage virtual meetings so that they're more effective, Axtell recommends paying attention to three things: Relationships, Planning and Leadership.
Relationships: Team Building
During face-to-face meetings, attendees have those few minutes to greet each other, shake hands and share personal anecdotes over coffee before getting down to business. This pre-meeting chat is valuable for creating connections among co-workers and forming the trust needed for effective collaboration. Meeting organizers and team leaders should build a few minutes of this casual time into the beginning of the meeting, and it's naturally suited for the time in which participants are joining the call. Video conferencing makes these interactions even more personal, of course. However, as an organizer, it's also important to firmly and tactfully bring the meeting back to the main agenda after a few minutes to ensure a productive session.
Smart Planning
All meetings operate more smoothly with an agenda in place, but don't try to pack too much into one session. In fact, Axtell recommends planning 20% more time for each topic than you think you'll need. To keep your meeting on schedule, an agenda timer integrated with your conferencing solution can make planning easier and also help to track discussions in real time, ensuring that every topic is covered within your schedule.
Leadership: Lead the Conversation
One of the biggest challenges of virtual meetings is the risk that some attendees won't fully participate. This is important because when colleagues don't speak up or can't get a word in, crucial information may be missed, potentially leading to poor decisions.
As the meeting organizer, you're responsible for managing this in a few ways. First, make sure you have the right attendees. This may seem obvious, yet we've all been subject to meetings we didn't need to be in and meetings that go off the rails because there are too many participants to effectively collaborate. Next, be clear on the nature and expectations of the call with your agenda and invitation. If the intent of the meeting is simply to inform, be sure attendees are muted at the appropriate times and know when and how they should engage with questions. If participation is expected from all attendees, it's your job as the leader to proactively seek input from quieter participants. This is essential in a virtual setting where body language and other non-verbal clues aren't as available to you.
Learn more about ShoreTel's collaboration solutions.
Source: http://shoretel.com/blog/how-run-effective-virtual-meetings
Publish Date: June 15, 2017 5:00 AM
---
It was with much anticipation that we officially launched ShoreTel Connect CLOUD in Australia at partner-focused events in Melbourne and Sydney last week!
ShoreTel Executives Discuss Cloud Market at Partner Events
At the two events hosted by ShoreTel CEO Don Joos, more than 60 partners throughout the country travelled to be the first to see and hear the latest features of ShoreTel Connect CLOUD, now available in Australia.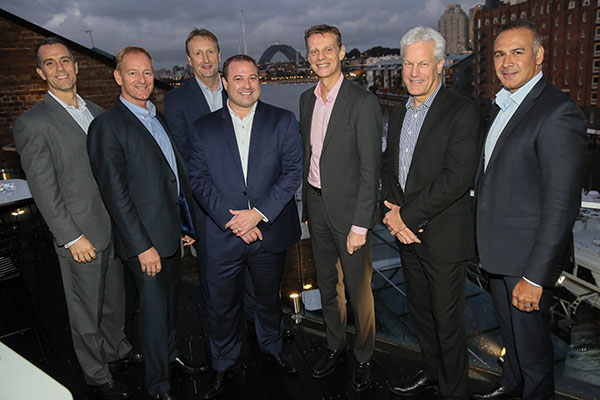 ShoreTel executives and team members at the Australia launch, from left: Don Joos, Mark Roberts, John Jackson, Ben Swanson, Frederic Gillant, David Petts, Craig Howe
The venues we chose in Sydney and Melbourne gave us a beautiful backdrop of each city's skyline, and our partners and prospective partners enjoyed an afternoon and evening of product updates, networking and hospitality.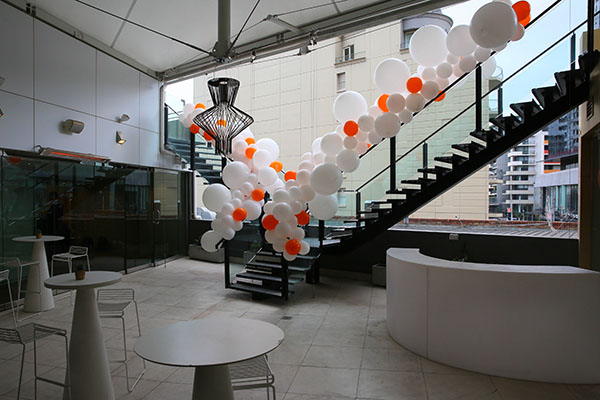 ShoreTel Connect CLOUD launch in Melbourne
The events provided a great opportunity for our Australian channel to hear from Don on ShoreTel's global cloud strategy, including the significance of our expansion in Australia.
Next, David Petts, Senior Vice President of Worldwide Sales & Customer Success, drew on experiences through the introduction of ShoreTel's UCaaS solution in the US, Canada and UK. He identified 'lessons learned', which resonated well with partners as they consider the changing nature of the UC marketplace in Australia and how to capitalise on the increasing market demand for cloud.
Identifying customer demand for communications in the cloud was covered by our Chief Marketing Officer, Mark Roberts who provided insights into generating leads through marketing initiatives supported and funded by ShoreTel.
In a change of pace, partners were introduced to our newly appointed Regional Director for ShoreTel Australia and New Zealand, Ben Swanson. With six years of tenure at ShoreTel, Ben is already a familiar face however the events offered partners a chance to catch up with him face-to-face and hear his views on the UCaaS market opportunities in Australia.

Frederic Gillant addresses the audience at the ShoreTel Connect CLOUD launch in Sydney
Our local ShoreTel executives – myself, Craig Howe, ANZ Channel Manager, and John Jackson, ANZ Service Design and Activation Manager, covered the programmatic topics of the Australian cloud commercials, details of our CLOUD Champion Partner Program and, of course, a demonstration of ShoreTel Connect CLOUD's UC and Contact Centre capabilities.
Connect CLOUD Shows Strong Response and Early Wins
ShoreTel anticipates a strong uptake of ShoreTel Connect CLOUD in Australia given the response to our first cloud services – ShoreTel Hosted Voice – last year. In fact, I'm proud to reveal we have already won ten new ShoreTel Connect CLOUD customers in Australia, even before the product was officially launched! Those customers include MRWED, a registered training organisation with four offices locations across Australia and a large workforce of remote home-based workers.
"The ShoreTel UCaaS solution will mean better visibility and increased collaboration across our organisation," said Jason Ash, Chief Innovation Officer, MRWED. "This is a huge advantage as we strive to create a diverse force of remote workers, adding to the MRWED core value of flexibility."
Ash added, "An important feature of the ShoreTel Connect CLOUD system for us is the multi-point video collaboration. Video, along with features like presence, instant messaging and screen sharing will keep our team well connected when they're away from the traditional office space. We also love that these features are included in the ShoreTel solution and allow us to replace three other systems we were considering."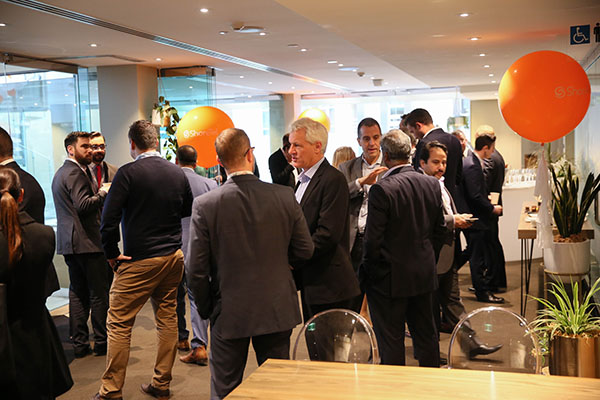 Networking event in Melbourne
We are proud to say, "G'Day ShoreTel Connect CLOUD, welcome to Australia" and look forward to a bright future with our Australian partners and customers.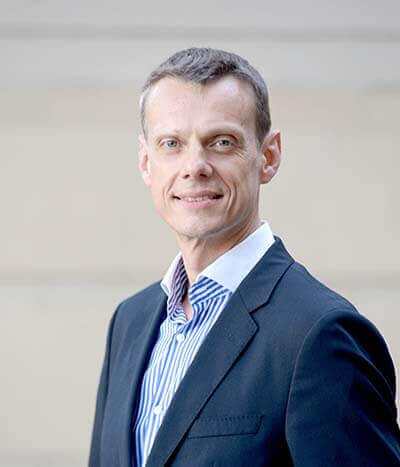 Frederic Gillant joined ShoreTel in 2014 as vice president and managing director for Asia Pacific. Based in Singapore, Gillant leads ShoreTel's go-to-market strategy across Asia Pacific managing the sales, channels, marketing and sales operations for the region. Other recent articles by Frederic are listed below:
Digital Natives Don't Like Working for Dinosaurs
Making Interactions Magically Simple
A Healthy Staff = A Healthy Business
Bicycle Or Unicycle: Partners Make The Perfect Back Wheel In Today's Communications Landscape
Source: http://shoretel.com/blog/g%E2%80%99day-shoretel-connect-cloud
Publish Date: June 14, 2017 5:00 AM
---
CRN has once again honored Heather Tenuto, ShoreTel's vice president of channels, by naming her as a 2017 Women of the Channel award recipient.
The annual award recognizes influential female channel leaders with extraordinary expertise and vision. This year, Tenuto was among 545 female executives recognized. In addition, Tenuto was also named for a fourth consecutive year to CRN's Power 100 list, a subset of the Women of the Channel honorees who have earned a special distinction based on their exemplary record of success and their level of influence in the channel.
CRN editors select the Women of the Channel award recipients on the basis of their professional accomplishments, demonstrated expertise and ongoing dedication to the IT channel. The women executives who comprise this annual list span the IT channel, representing vendors, distributors, solution providers and other organizations that figure prominently in the channel ecosystem. Each honoree is recognized for her outstanding leadership, vision and unique role in driving channel growth and innovation.
Congratulations, Heather!
Heather Tenuto' s award is one of many honors that ShoreTel and its executives received this past spring. Read about ShoreTel's latest awards in our recent press release.
Source: http://shoretel.com/blog/shoretel%E2%80%99s-heather-tenuto-honored-crn-women-channel-award
Publish Date: June 1, 2017 5:00 AM
---
The best way for companies to keep their customers coming back is to resolve problems on the first contact. More than 80% of consumers who switched from one provider to another because of poor service said they would have stayed if their issue had been addressed on the first try, according to research by Accenture. In fact, for the last five years first contact resolution has been the top frustration factor in the consulting firm's annual Consumer Pulse survey.
If the contact center is the fulcrum of customer experience, then businesses should be strategic about how they use it to boost retention. Fortunately, today's contact center technologies provide the tools executives need to implement sophisticated strategies that save time, maximize resources and deliver more personalized service.
Not sure if you're using your contact center to its fullest potential? Is your technology holding you back from delivering the best experience for your agents and customers? Ask yourself these seven questions. They'll help you understand if your contact center is the strategic asset you need it to be.
1. How are calls being routed to agents?
Basic contact center technology allows managers to route calls on a first-come, first-serve basis. But by using skills-based routing, managers can direct specific types of customers and issues to the agents with the appropriate skills and experiences to solve them.
2. Do your agents have easy access to customer history?
The better informed the agent, the more likely they are to resolve an issue on the first try. With CRM integration, agents have instant access to the customer's history and background, thus putting their request in context. The agent can resolve issues more quickly, while also personalizing each engagement.
3. How are you measuring contact center performance?
Contact center managers can't manage what they can't measure. Real-time, customizable reporting keeps customer service teams on target, and help managers immediately recognize slowdowns and problems. With reporting dashboards, you can take quick action to keep the team on track.
4. Are you using automation to maximize resources?
An automated outbound campaign not only saves time and frees agents up to handle more complex customer concerns, but also can increase revenue. For example, a physician's office can set up an automated campaign to remind patients to keep their appointments: "You have an appointment on May 12th with Dr. Kelly. Press 1 to confirm or press 2 to be connected to our office to re-schedule." Simple—and effective.
5. Do you offer self-service?
Putting resolution options in the hands of customers is powerful. With self-service – via your web site or through a personalized interactive voice response (IVR) menu – customers can obtain answers to question or resolve issues on their own. This capability both raises satisfaction and saves time for both customers and agents. And with that extra time, agents can continue to focus on resolving more complex queries.
6. Can agents shift conversations easily from one channel to another?
Today's consumers have high expectations when it comes to contacting businesses by phone, email, web chat or just about any other communications channel. It's no surprise, then, that ability to move a conversation seamlessly from one channel to another is crucial. For example, an agent may start talking to a customer in web chat, then click to call if the discussion becomes too complicated and continue the conversation by voice. This increases the likelihood of first call resolution.
7. Do you offer customers callback options?
No one likes sitting on hold. By offering call-back options, customers don't need to listen to several minutes of music during high volume periods. Instead, they can opt to receive a call when their turn in the queue arrives. This is a great way to create a strong positive impression, because it shows customers how much you value their time.
Customers are clear: When calling your business, they want the first voice they hear to be the last. With strategic use of contact center technology, your business can substantially improve first contact resolution rates. You'll know your contact center has become a strategic asset when abandon rates decrease, agent availability and talk time increase, and customer retention rates improve.
Learn more about ShoreTel's contact center solutions.
Source: http://shoretel.com/blog/maximizing-your-contact-center-5-questions-ask
Publish Date: May 18, 2017 5:00 AM
---
In the Mad Men era (circa 1960), consumer marketing was fairly simple. Spending was primarily on mass media such as broadcast commercials and print ads. If a customer had a question, they'd pick up the phone to call customer service.
Today, brands promote their products and services in a media landscape that's far more intertwined than yesterday's "one-to-many" approaches. Consumers learn about their favorite brands in entirely new and more personalized ways such as blogs, websites and social media, to name just a few.
Changes such as these have significantly altered consumer behavior. Customers today have embraced these new methods of communication, and as a result, have more options to engage with brands. While many still reach out by phone, they also may start a web chat, tweet, post a Facebook comment or even send a text message.
This is why "call" center has become something of a misnomer. The term no longer describes the full scope of the customer service team's responsibilities. In the world of multi-channel marketing, the "call" center has become a contact center. Beyond syntax, below are a few examples of how changing customer expectations have impacted the customer service.
Role Change: From Support to Relationship Expert
People and problem-solving skills have always topped the list of job requirements for customer service representatives. But exceptional customer experience is now a competitive differentiator, which makes these skills vastly more important. What's more, the multi-channel environment has made exceeding customer expectations far more complex and challenging.
As a result, companies need higher-level talent in their contact centers. Agents must be adept with technology, able to manage conversations in several channels at once, and make quick decisions to resolve issues quickly. They also need to be as comfortable speaking to customers via video chat as they are on a phone call. These are markedly different skills, but they're essential to delivering a stellar customer experience.
Geographic Change: The Contact Center Comes Back Onshore
With customer experience now a top priority for brands, more businesses are bringing their contact centers back onshore. Contact center contracts with significant onshore delivery rose to 53% in 2015 from 35% in 2010, according to outsourcing consultancy and research firm Everest Group.
With the contact center located at headquarters, executives can more effectively manage the transformation to a multi-channel customer experience. The close proximity also enables them to monitor performance and adjust operations in real time.
Driven by the availability of more flexible cloud contact center solutions, many companies are building teams of remote agents to manage local support and spikes in activity. If business picks up without warning, managers can quickly scale operations by activating remote agents with just a couple of clicks.
Expectation Change: Increased Demand for Personalized Service
It's ironic, but multi-channel marketing has raised customer expectations for personalized service. To deliver on this promise, agents need complete customer information at their fingertips. This is why more contact centers are integrating CRM applications into their contact center solutions. By building a window to the customer, companies can provide personalized service in any channel.
Insight Change: Qualitative & Quantitative
Multi-channel marketing has created more ways for customers to reach out to businesses. It's no longer unusual for the same customer to like the company Facebook page, use self-service options on the company's website, and begin a web chat with the contact center. Yet, integrating and unifying these interactions is crucial for creating a positive customer experience.
Metrics based on these interactions can provide managers with invaluable insight about how to improve customer interactions. Yet, many companies don't have infrastructure in place to support this. Just 17% map the customer journey, according to an Econsultancy.com Ltd. survey, and 83% are unclear about their customers' path and intentions. By integrating CRM and contact center solutions, brands gain the insights needed to deliver more effective customer service.
Clearly, multi-channel marketing is transforming the contact center and having an impact on customer experience. But it's still early days, with many businesses only now putting the pieces in place to change how they interact with consumers. And since creating a unified multi-channel experience is the No. 1 priority for IT and business leaders, according to Gartner, we can be sure this transformation is far from over.
Learn more about ShoreTel's contact center solutions.
Source: http://shoretel.com/blog/how-multi-channel-marketing-transforms-contact-centers
Publish Date: March 29, 2017 5:00 AM
---
Even though remote work and virtual teams are regular features of the modern workplace, many managers still find themselves uncomfortable overseeing such arrangements. Their main concern: will productivity drop once an employee is set up outside the office?
The truth, however, is that with the right tools and guidelines, remote workers are often just as productive as employees who remain onsite. Dell, which currently has 25% of its employees working virtually either full- or part-time, has seen no loss of productivity, and perhaps even a gain.
They may not recognize it, but most organizations are already working virtually, even when employees are in the office. Every day, people interact with colleagues on another floor or in a regional office.
"Whether we're nine feet, nine floors or nine time zones away, we're working virtually. The employees have already left the building," Kate Lister, president of Global Workplace Analytics, told CNN Money.
Fortunately, managers already have several tools at their disposal to manage teams and ensure their work is getting done. The key is to measure progress just as you would with office-based teams. Most managers are already familiar with these five performance metrics. Here's how they apply to virtual teams.
Organizational KPIs
Each year, your business invests significant time and resources in creating strategic plans and setting key performance indicators. These define the expected end results of work. Although KPIs such as sales, customer satisfaction and customer retention are usually quantitative, they ultimately measure the quality and effectiveness of employees.
Team Milestones
Managers interpret KPIs and set goals for their team to meet their targets. One way to be sure your virtual team stays on track is to establish interim milestones and then hold the team accountable for reaching them. Continually missing deadlines may be an indication of low productivity.
Individual Objectives
Each employee should have a performance management plan with SMART (Specific, Measurable, Achievable, Results-Oriented, Time-Bound) objectives. With these objectives clearly articulated, employees – wherever they work – will know exactly what targets they need to meet. When remote workers consistently meet or exceed their objectives, managers can be confident they're working at an acceptable level of productivity.
Process Rules & Guidelines
Projects run more smoothly when expectations are clear, and that includes day-to-day processes. Specific guidelines eliminate uncertainty, writes Keith Ferrazzi, CEO of Ferrazzi Greenlight, a research-based consulting and training company, in Harvard Business Review. When processes are spelled out in concrete detail – how approvals happen, how long each stage of a project should take – managers gain more metrics with which to assess their team's productivity. To ensure teams stick to the processes, measure each step and hold members accountable.
Communications Metrics
Regular status meetings, both as a group and one-to-one, keep projects on track. But managers should also measure the quality and quantity of communications. For example, productivity and the quality of decision-making is reduced when team members multi-task during calls. Because video conferences tend to be more efficient, establish a benchmark for the percentage of meetings held by video.
At the same time, be sure to optimize the communications process and provide remote workers with the right tools. For example, web chat can be a valuable, virtual "water cooler" and can lead to greater innovation, faster decisions and real-time problem solving activities. Or, a unified communications system with an agenda tool can help improve meeting efficiency by making it easy to track time spent on each discussion item.
These quantitative metrics will help you evaluate the productivity of your virtual team, but it's important not to lose sight of other, less tangible measures. The productivity of remote workers can be higher because they don't have to deal with the stress of fighting long commutes or dealing with distractions in the office. This means they may have more energy and be more focused than their colleague in the office.
Remember, whatever can be measured can be managed - including employees.
Learn more about ShoreTel's unified communications solutions.
Source: http://shoretel.com/blog/5-ways-measure-productivity-virtual-teams
Publish Date: March 28, 2017 5:00 AM
---
Back in July 2016, the Internet was set ablaze by reports that Zappos logged a customer service call that lasted almost 11 hours. While an extreme example, it's demonstrative of the emphasis that contact centers and contact center leaders are now placing on ensuring a positive customer experience, regardless of the time it takes the agent on the phone.
By correctly identifying the ripple effect that positive social media press can have on brand reputation and revenue, industry metrics are predicted largely to move away from Average Handle Time (AHT), and instead continue to embrace Net Promoter Score (NPS) and newer metrics such as Social Promoter Score (SPS) and Customer Effort Score (CES).
However, it doesn't have to be an either/or dichotomy when it comes to handle time. The handle time of a call has the potential to directly influence the other, arguably more important metrics. When evaluating handle time, contact center leaders should not look at how much time is being reduced on a call, but rather, focus on what part of the call that time is being eliminated.
With many customers migrating to mobile support or self-service, many are now reaching out to contact centers as a last resort. So it's safe to say that when they do reach an agent, in many cases the caller may already be agitated and inconvenienced.
So what if, for example, a business could eliminate the most friction-filled portion of a call?
Organizations that invest in identifying a larger percentage of inbound callers -- particularly first time callers who may not be stored in the CRM -- have the ability to take that step by pre-populating information for their agents before the agent even picks up the call. Having a caller's first name, last name and address eliminates the frustrating and inaccurate process of spelling and re-spelling information. It also enables the caller's email address and social media profiles to be captured in real-time, providing CRM enrichment and omni-channel support and identification.
Next Caller partners who have engaged in this practice have reported an average reduction of 30 seconds per call on handle time. More importantly, however, is the 12 percent increase in Net Promoter Score that stands out as it is an indicator that less friction on the call results in more satisfied callers.
Get to know your callers better with Next Caller, the world's largest Caller ID database.
To learn more about Next Caller's partnership with ShoreTel and how you can leverage Next Caller with ShoreTel Summit, see our press release.
Next Caller is a leading provider of Advanced Consumer Data and Fraud Detection. The SaaS and cloud-based platform increases sales conversions, marketing opportunity, and agent efficiency by delivering rich customer data to businesses in real time. The company maintains the market's largest database linking telephone number to name, address, email, income, social profiles, and more, with access to over 500M profiles.
Tim Prugar is an account executive at Next Caller, specializing in Call Center efficiency and Fraud Prevention. Tim is a frequent contributor to the International Customer Management Institute, and is a member of the Consumer Education Committee of the Communications Fraud Control Association. He lives in Connecticut.
Source: http://shoretel.com/blog/improve-handle-time-equipping-agents-more-information-upfront
Publish Date: March 24, 2017 5:00 AM
---
It's time to stop thinking about the contact center as a cost center. As consumer expectations for customer experience rise, the agent's role is shifting, and as a result your customer service team has the potential to significantly influence customer satisfaction and loyalty. And by delivering collaborative customer service, they can also sell additional products and services.
In other words, your contact center has the potential to become a meaningful source of revenue.
However, making the shift from customer service to sales will require businesses to rethink strategy, processes, tools and agent training. If you plan to go down this path, be sure to incorporate these five ideas into your plan.
1. Align Sales and Contact Center Strategies
There's a reason why so much emphasis is placed on the customer experience: People want to be treated the same way, whether they're talking to a salesperson or chatting via the web with a contact center agent. Decide what kind of brand experience you want to deliver, and make sure every interaction meets that promise. By tightly aligning sales and contact center strategies, you'll deliver a consistent experience with every interaction. The result will be greater customer loyalty, which in turn leads to repeat sales.
2. Develop a Service-Centric Sales Mindset
Every interaction between a customer and a call center agent is a sales opportunity. Train your customer service teams to recognize when a customer can benefit by upgrading or purchasing another of your products or services. In this consultative approach, agents put customer satisfaction first and recommend products only to help solve the customer's problem as opposed to robotically following a script. To be successful, agents must be trained on how to listen, determine underlying concerns, and explore both the stated and unstated needs of the customer, according to ICMI.
3. Offer Real-Time Training
One way to improve an agent's sales skills is by deploying contact center tools that can support your agent while they're working with a customer. With instant messaging integrated into your business phone system, for example, the agent can message a senior or high-performing colleague and get immediate advice. Coaching features built into leading contact center solutions enable supervisors to silently monitor calls and coach the agent to deliver appropriate responses – all without the customer being aware. Finally, businesses can integrate a CRM into their contact center solution to give agents a 360-degree view of the customer and their previous interactions with the company.
4. Leverage Data Insights to Increase Customer Happiness
Data offers invaluable insights to streamline customer interactions and create faster, more satisfying resolutions. According to Accenture, 82% of customers who switch from one brand to another say they would've stayed with the first company if it had resolved their issue. Contact center reports can help you understand the root cause of a poor interaction, whether it's a badly designed process or toxic service interactions. When customer satisfaction increases, so do repeat sales.
5. Take Advantage of Vendor Training
The truth is, you're probably not using your contact center technology to its fullest potential. Work with your vendor to offer regular training so that agents can learn more about its features and functionality. They're likely to discover new tools that can help them reduce interaction time and increase sales opportunities.
To improve the top line, businesses need to equip their front line with the tools, processes, training and support that can help them recognize new sales opportunities. And with a team of agents who think more broadly in terms of sales as a solution, your business will improve its bottom line as well.
Learn more about ShoreTel's contact center solutions.
Source: http://shoretel.com/blog/how-contact-centers-can-turn-customer-service-calls-sales
Publish Date: March 22, 2017 5:00 AM
---
It's not unusual to see conflicting priorities in the C-suite. While elevating the customer experience is a top priority for both the CMO and COO, the CIO must ensure that new technologies desired by line of business managers measure up to security standards and are within budget. In addition, the CIO is charged with maintaining the appropriate level of IT staff to integrate and implement these new tech tools. Yet, while these priorities may often be at odds, the end goal is the same: to create a competitive advantage.
One technology neatly aligns all of these goals. The cloud contact center, with its integrated capabilities, makes it easy for C-suite executives to create an excellent customer experience that meets the objectives of the CMO, COO and CIO.
Cloud contact center technology streamlines customer support, incorporates more ways for customers to connect and enables businesses to deliver a personalized customer experience across many locations. Let's look at each of these in greater detail.
1. Faster, Smarter Service via the Cloud
Customers expect businesses to be considerate of their time, which is one reason self-service has become so popular. If customers can solve their problems quickly and efficiently on their own, they're more likely to be loyal, buy more and, of course, refer more friends.
In addition, self-service applications have a positive impact on your team's ability to deliver a higher quality of service. When customers are able to answer basic questions on their own through an intuitive IVR menu or your website, they spend less time talking to an agent. This cuts down on call volumes and frees up your customer support team to focus on resolving more complex issues.
With a cloud contact center solution, self-service applications and features can also be tightly integrated. For instance, you can use an IVR to request a call back or get an SMS confirmation. The result is that call wait times decrease significantly, problems are resolved faster and customers are happier.
2. More Options to Connect
Today's customers have more ways to connect with businesses than ever before. Thanks to email, web chat, SMS and social media, customers now expect businesses to engage in every channel. That's why the multi-channel contact center is quickly becoming a central piece of the C-suite strategy to deliver excellent customer experiences.
But simply adding new channels to the contact center isn't enough. Interactions need to be seamless and integrated, resulting in efficient and effective service for both contact center agents and customers. According to Forrester, 73% of consumers say that valuing their time is the most important thing a company can do to provide them with good online customer service. Integrated interactions can go a long way to improve the speed of service delivery and finding a communications vendor who delivers a seamless technology suite is critical to making that happen.
3. Personalize Customer Interactions
Perhaps the best way to deliver an exceptional customer experience is to personalize interactions with callers. With CRM applications integrated into the call center,
entire customer histories and information can be distributed across all channels. This enables agents anywhere to greet a caller by first name and to see their previous interactions at a glance. This data integration is essential for delivering a consistent and personalized experience.
For businesses to exceed customer expectations consistently, a smart marketing and customer service strategy must be supported by the right contact center technology. A cloud contact center can make everyone in the C-Suite happy, but it's the customer who will benefit most.
Learn more about ShoreTel's contact center solutions.
Source: http://shoretel.com/blog/3-ways-your-cloud-contact-center-can-create-better-customer-experience
Publish Date: March 21, 2017 5:00 AM