OrecX - ContactCenterWorld.com Blog
Call recording software most certainly provides value to call center managers, supervisors and even business users in the form of customer intelligence, agent performance, sales and marketing data, etc. The same holds true for agents themselves. Sure, it is true that many agents don't like the fact their customer interactions are being recorded. This means that their supervisor, team leader or even senior managers can listen to their calls, and who likes that?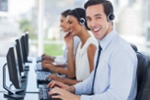 Looking at call recording from a different perspective, however, sheds a whole new light on its potential value to agents. For aspiring and self-aware customer service/sales agents, call recording can be one of their best utilized tools in terms of their overall job performance.
These assertive and performance-conscious agents can directly benefit from call recording in a number of ways, including:
Performance - A self-starting, diligent agent can go back and review his/her past calls to review select portions of interactions to see what went right and what went wrong. For instance, if the agent has a customer cancel his/her order, perhaps there was something the agent could have said to retain the customer. Going back and listening to the call will help the agent understand what was/was not said so he/she can perform better in the future and perhaps avoid cancellations.
Liability - With their calls being recorded, agents have a record to prove what they said and did on a particular call, should their actions ever come into question. Suppose a customer claims one thing was said and the agent knows that isn't correct. He/she can access the call to prove what really happened and avoid accountability.
Senior Management Visibility - Suppose a sales call center agent closes a big sale or miraculously retains a would-be cancelling customer. The agent is likely to receive praise from his/her supervisor. With the recorded call, he/she may also gain some visibility at the senior management level. Vice Presidents of Sales (as well as VPs of Customer Service and Marketing) have been know to listen to select call recordings to gain a pulse on what customers are saying about buying behaviors, product preferences, competitive offers and so on. They also can listen to these all-star sales calls, thus giving the agent senior level visibility which can go a long way toward his/her advancement in the company. What's more, these calls also have the potential to make their way into the best-practice calls library for training new agents. This provides even further visibility for the agent.
If you are a call center manager or supervisor, make sure your agents (sales or customer service) are leveraging their recorded conversations in these ways. It is sure to boost morale and improve their performance.
Source: https://blog.orecx.com/blog/call-recording-an-agent-empowerment-tool
Publish Date: January 23, 2019 5:00 AM
---
While customer self-service is a growing trend, and many business-to-consumer interactions are taking place more and more online (email, FAQs, online chat...), voice is still the number one communication channel. Additionally, customers are growing discontent with their vendors and suppliers and cite poor customer service as the reason.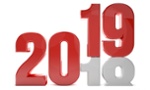 Heading into 2019, you need to ask yourself, "What am I going to do different this year in my call center to improve my customer service levels?" You can't keep doing the same thing and expect different results. Recall Albert Einstein's quote about insanity.
A good place to start in 2019, if you haven't done so already, is to consider deploying quality monitoring and screen recording software, so you can begin assessing your call center agents' performance when interacting with customers. These invaluable tools will provide much-needed visibility into the customer experience, so your call center managers can fix what isn't working. Suppose your agents are being slowed down by complex desktop navigation through the various customer service apps they must access. This is a correctable issue, but without this type of software, you would never know uncover the root cause of your increasing average handle time (AHT).
Here are some important customer service statistics to get you motivated to try something new in 2019:
54% of customers have higher expectations for customer service today compared to one year ago (2017 State of Global Customer Service Report)
73% of customers want to solve product or service issues on their own. (Aspect Software)
Companies lost $75 billion in 2017 from customers switching to competitors due to bad customer service. (Newvoicemedia.com)
Increasing customer retention rates by 5% increases profits by 25%-90% (Bain & Company)
Customer experience will overtake price and product as the key brand differentiator by 2020 (VisionCritical)
U.S. companies lose more than $62 billion annually due to poor customer service. (Newvoicemedia.com)
After one negative experience, 51% of customers will never do business with that company again. (Newvoicemedia.com)
It is anywhere from 5 to 25 times more expensive to acquire a new customer than it is to keep a current one. (Harvard Business Review).
After having a positive experience with a company, 77% of customers would recommend it to a friend. (Temkin Group)
75% of customers believe it takes too long to reach a live agent. (Harris Interactive)
Let 2019 be the year you hit your customer service numbers out of the park.
Source: https://blog.orecx.com/blog/important-customer-service-stats
Publish Date: December 12, 2018 5:00 AM
---
Cloud service providers (aka communication service providers) are becoming commonplace in business today as companies seek to migrate much of their data, storage and applications from premise to cloud. Service providers who can offer the broadest range of services have a better chance of attracting and retaining customers, as it is all about average revenue per user (ARPU). The more complete your portfolio is, the more competitive advantage you will have.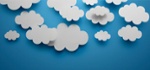 The business world is also adopting cloud call recording technology at a similar rate. Most Fortune 10,000 companies already have it, but many small to medium-sized businesses do not. As a service provider, you have a grand opportunity to start offering call recording as a service (CRaaS) to your existing customers and to net-new ones. The added service will enable you to increase ARPU and expand your stickiness with current users and allow you to attract a new set of customers, and therefore, extend your customer base. You can begin targeting new industries, buyers (VP of Customer Service, Compliance Officer, Call Center Manager) and regions.
While almost any industry will find value in a call recording system, the more highly regulated industries tend to be heavier adopters, such as financial, healthcare, insurance, legal and utilities.
As a CRaaS provider, you will be helping businesses address a number of critical business challenges that continuously cause headaches, including:
Customer service quality
Dispute resolution
Compliance (PCI, HIPAA, TSR, GDPR, MiFID II...)
Order verification
Risk mitigation
Here are some questions you should ask your cloud call recording provider to ensure you are selecting the best partner:
How many cloud service providers do you currently have as clients?
How long have you been serving the cloud service provider market?
What margins can I expect when reselling your call recording solution?
How flexible and affordable is your licensing model?
How long have you been in business?
What makes your cloud call recording solution better than the rest?
Can I re-brand your call recorder as my own?
What compliance capabilities do you offer?
What does the installation/procurement process look like?
Do you offer SIPREC recording?
Source: https://blog.orecx.com/blog/selling-craas-yet-call-recording-as-a-service
Publish Date: December 3, 2018 5:00 AM
---
Not all call recording systems are created equal. How can you separate the real vendors from the mere pretenders when purchasing or upgrading a call recording or quality monitoring solution? You need to know what questions to ask.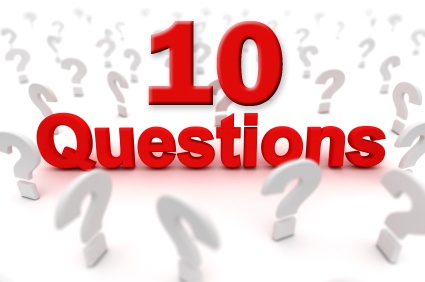 Here are 10 top questions to consider:
Is the product mainly a small business solution or really intended for large enterprise?
Am I going to pay for features really designed for a different size organization?
Is the solution designed to address my specific industry and regulatory requirements?
Does the product offer capabilities to help me maintain HIPAA, PCI, GDPR, MiFID II, TCPA, etc. compliance?
Which of the following features (e.g.) are important to me?

Voice recording
Screen recording
Quality monitoring
Call evaluations
Customized reporting
Live monitoring
Mobile-phone recording
Speech analytics
Multi-site recording
Multi-tenancy
Call tagging
Audit trail
Multi-criteria searching
Selective recording
Call exporting
Custom coaching agreements
Report filtering

Am I considering the needs of all my constituents? Managers? Business users? Technical staff?
How long will you have to wait for the implementation to get started? How long does implementation take?
How difficult is it to integrate the solution into your existing environment (PBX, CRM, etc.)?
What are the costs for implementation, training and support?
For speech analytics, do you own your interaction data, and can you share it with third parties for speech analytics, business intelligence and data visualization platforms to create a richer data set?
Source: https://blog.orecx.com/blog/15-questions-to-ask-yourself-before-buying/upgrading-a-call-recorder
Publish Date: November 29, 2018 5:00 AM
---
Today's contact center is a complex organization with a number of moving parts, all designed to help customers and sell prospects. As such, contact centers need various tools to help them facilitate day to day operations and to continue to move the needle toward being a "profit center" and away from being a "cost center".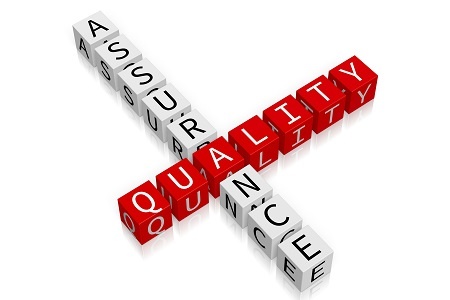 In addition to Workforce Management and Customer Relationship Management software, there is a real need for compliance recording and quality monitoring software – sometimes one or the other and sometimes both. Respectively, these tools help the contact center maintain regulatory compliance and mitigate costly disputes; and also improve agent performance and deliver quality customer service.
Ideally, contact centers should have both compliance recording and quality monitoring. Together, these tools fully empower the contact center to be a real asset to the organization, and at the same time, protect it from undue scrutiny and liability.
Compliance Recording
Companies across many industries (primarily healthcare, financial, insurance, utilities and government, retail) choose to record ALL OF THE CALLS their employees/agents are having with customers and prospects. These audio recordings are then stored securely and kept for a predetermined period of time in order to:
Protect the company from he-said/she-said disputes
Verify order authorization given by a customer, in case a question arises as to whether the customer gave such authorization.
Verify industry or regulatory compliance, for such mandates as PCI-DSS (credit card number privacy), HIPAA (health information privacy), Telemarketing Sales Rule (solicitation protection), GDPR, MiFID II and others.
Having the ability to access a specific recording from a particular conversation can be a lifesaver for the company in terms of proving its innocence. Without such a record, businesses can suffer lofty penalties, fines and loss of privileges (loss of credit card merchant capabilities, for instance) and so on.
Some companies choose to record just the audio of every customer conversation, while others elect to capture both the audio and the agent's screen activity for more visibility into the actual interaction.
Quality Monitoring / Assurance
Contact centers are only as effective as the service they provide to customers and prospects. As such, most contact centers elect to employ quality monitoring software which automatically records a SAMPLING OF CALLS per agent so those interactions can be evaluated for quality purposes.
This so-called "selective recording" can be triggered in a number of ways, all predetermined by the organization. Three calls per week per agent can be automatically captured, for example, or administrators might elect to capture five calls per month, one from each part of the day, for instance. The idea is to only capture a sampling of calls and later evaluate them for quality assurance.
These captured calls can also serve a number of other purposes for the contact center, such as:
Assessing how well agents are interacting with customers
Identifying agent skill gaps and areas for additional training
Understanding how effectively your processes and technologies support customers
Identifying areas to improve operational performance and customer interaction workflow
Generating customizable performance reports to enhance decision making
Improving business processes
Identifying root causes of issues so immediate action can be taken to remedy the problem.
Compliance Recording + Quality Monitoring:
By far, the most comprehensive way to ensure the contact center is operating at its highest level across the board is with a combined solution of both compliance recording and quality monitoring software. This arms the contact center with all the tools it needs to ensure compliance, mitigate risk, improve agent performance and ensure the very best customer service possible.
Source: https://blog.orecx.com/blog/compliance-recording-and-quality-monitoring
Publish Date: November 5, 2018 5:00 AM
---

Call recording software has become a business imperative today for a variety of reasons, including dispute resolution, customer service excellence, compliance, order verification and so on.
At OrecX, a call recording solution provider in 195 countries, we regularly develop content and materials to help our customers and prospects understand the value of call recording.
Source: https://blog.orecx.com/blog/call-recording-resources
Publish Date: October 26, 2018 5:00 AM
---
According to leading independent research organizations, AI-fueled speech analytics has become a mission-critical application for contact centers intent on improving the customer experience and unlocking a treasure trove of hidden value . Speech Analytics can help identify at-risk customers, provide sales and marketing teams with campaign/promotion feedback, and arm the legal department with a tool to help enforce regulatory and internal compliance.
The foundation for speech analytics starts with the audio recording of the interaction, which is passed to a transcription engine and converted to a usable format (text) which can the be searched and analyzed with algorithms to identify patterns and characteristics which lead to actionable intelligence. Leading speech analytic vendors support both post-call and real-time to maximize the efficiency and value derived from their solutions.
Common obstacles experienced that diminish the overall value of speech analytics occur when recording vendors lack open APIs to access customer data, lack the capability to support real-time at scale, and cannot support stereo recording. Additionally, many vendors who offer competing solutions block customer access to their own recordings and associated meta data or charge costly 'extraction' fees for those customers that wish to use a 3rd party solution. With these approach restrictions, analytics accuracy hovers around just 70%.
To maximize Speech Analytics value, a recording vendor must support free and unrestricted access to recordings, produce high quality (stereo) output, and provide an open API to pass the recordings and the associated meta data to the analytics solution. When there is alignment with the recording and SA solution, companies see a significant rise in accuracy, up to 95%.
This type of recording solution could run in parallel to a company's existing recording solution and simply be used as the engine to feed the analytics system. What's more, with SIPREC recording, the company would have the flexibility to only capture and analyze the calls it wants to, rather than storing and processing all calls. This saves bandwidth, time and resources.
With the full capabilities of the organization's existing recording system, this recorder could ultimately serve as the business's sole recorder for speech analytics as well as for agent performance evaluations, customer service, dispute resolution, order verification and more.
This valuable data is used by customer service departments, contact centers as well as sales, marketing and R&D teams.
Contact Center Value
Managing regulatory risk
Reducing agent turn
Security
Order verification
Dispute resolution
Business User Value
Sales intelligence
Marketing intelligence
New product/feature ideas
Competitive insight
Campaign feedback
Buying behavior
Source: https://blog.orecx.com/blog/challenges-of-unlocking-recording-data-for-speech-analytics
Publish Date: October 22, 2018 5:00 AM
---
Organizations of all sizes today employ call recording software to help optimize sales, service and compliance; and when chosen and managed correctly, these solutions can be invaluable in this regard. However, call recording software is not always selected or utilized properly, and when this happens, its effectiveness can be significantly stifled.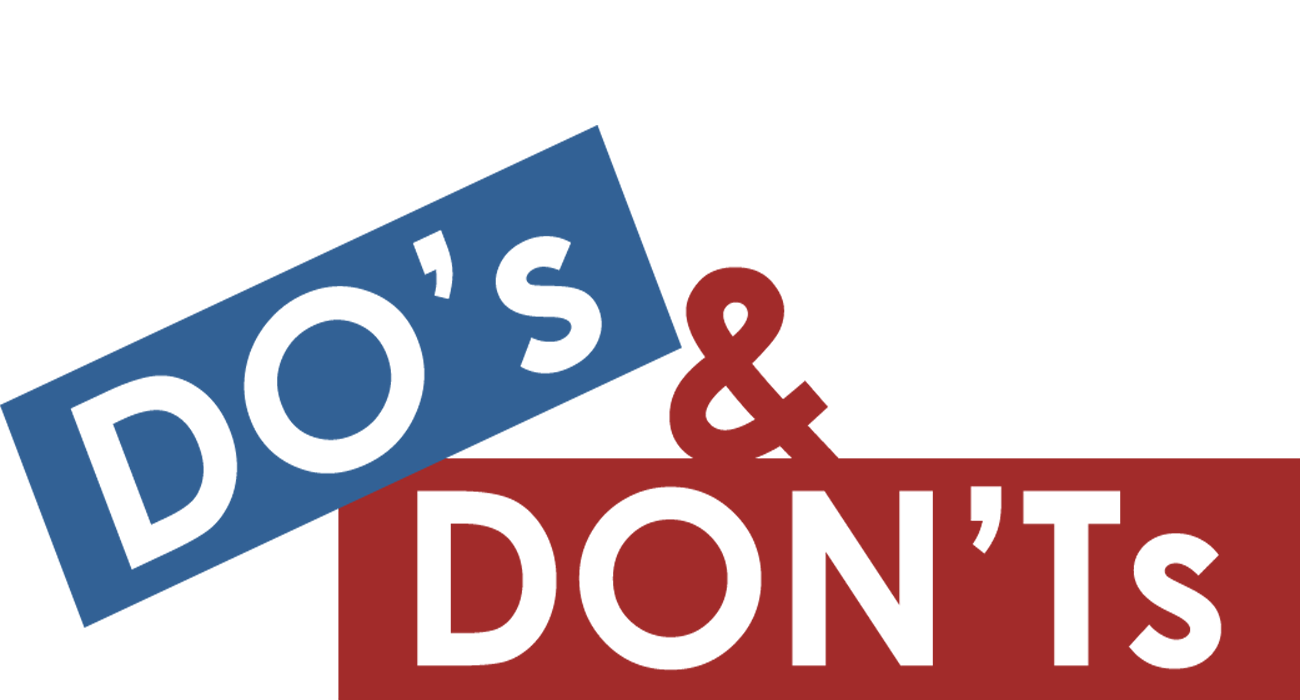 Do This:
Uncover what business challenges you are trying to solve…

Customer experience
PCI/HIPAA compliance
Dispute resolution
Order verification
Agent performance

Consider everyone in the organization who can benefit from call recording…

CEO/business owner
VP customer service/care
Call center manager
Compliance manager
Sales manager
Marketing manager

Decide how many of your physical locations you want to record.

Some recording solutions don't support multi-site.

Consider the vendor's expertise with companies your size and with businesses in your industry. The more they know about your specific business issues, the more they can help customize a solution to your specific needs. If you're a small business, e.g., you ought to look for a vendor that specializes in SMBs. Same goes for larger companies.

Uncover any hidden costs –

Some vendors charge per seat or per user costs. However, these do not include the costly implementation support you'll need for the install, and ongoing professional services support you will require for customization, etc.

Ask about pricing flexibility – Does the vendor offer monthly subscriptions, e.g.? This way you can avoid a large upfront capital expense.
Don't Do this
Don't decide to purchase call recording without carefully considering all the ways in which it can be used and for whom.

Don't just consider how call recording can be used by your organization today. Consider your anticipated growth and how you might need it down the road. Will you need multi-site capabilities, will it scale to more users, does it support mobile call recording?

Don't forget to free up select staff's workload to manage the system – if necessary. Some solutions require no maintenance.

Don't choose your vendor/solution without first trying it out. Ask for a short trial period so you can see how the software works in your own environment. If they refuse, find a different vendor.

Do not assume the software will automatically support your compliance needs.

For example, to help with PCI Compliance, some recording systems will pause the recording while sensitive personal information/data is being discussed. Not all solutions do this, however. You need to be sure the one you choose supports all of your regulatory needs – e.g. PCI, HIPAA, Telemarketing Sales Rule, GDPR, MiFID II…

Do not simply expect the software to easily mesh with your existing environment/systems.

Check to see if the vendor has verified integrations with your PBX vendor or your CRM system, for example. An open API will ensure interoperability with any application.
Source: https://blog.orecx.com/blog/call-recording-dos-donts
Publish Date: September 6, 2018 5:00 AM
---
As a BPO or call center outsourcer, you are potentially taking over a role your clients cannot manage on their own or don't want to handle any longer. Therefore, you are under enormous pressure to over-perform each and every day or you risk losing business.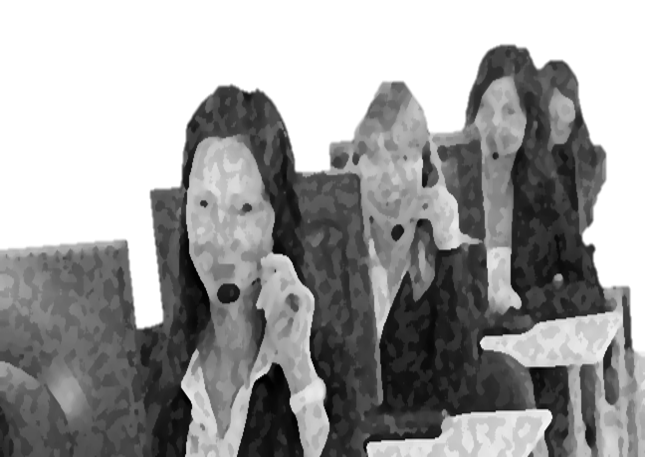 With the help of the right call recording, screen recording and quality monitoring software in your arsenal, you stand a far greater chance of satisfying (if not wowing) your clients. But first you need to pick the right solution(s) to fit your specific business requirements, which can be dramatically different from other types of businesses.
Here are the top 18 call recording features to consider when purchasing a recording solution, if you are a BPO or call center outsourcer:
Call and Screen Recording
Centralized management of all recording data (voice and screen)
Multi-tenancy so you can manage multiple clients independently, yet simultaneously
Precise search querying to find the exact call recording you need to prove compliance, share with your client, settle a dispute and so on
Scalable to thousands of seats (whether through one logger/server or by linking multiple devices)
Open platform (i.e. open API) so you can easily integrate the recorder with your clients' existing applications (CRM, ERP, SFA)
Compliance-ready – Ensure the system has masking or muting capabilities to protect personally identifiable information for PCI-DSS and HIPAA
Subscription-based, affordable pricing so you can activate and terminate licenses when necessary to support your dynamic project workload
Same-day installation so you can be up and running immediately in support of your new accounts; this serves as a competitive differentiator for your business
Quality Monitoring
Customizable evaluation forms so you can tailor them to your clients' specific and varying requirements
Custom coaching agreements commensurate with specific agent performance goals
Calibration tables to standardize service level expectations and measure quality across sites, teams and agents
Ability to attach recordings (voice and screen) to agent evaluations so they can hear what went right and wrong
Report filtering (e.g. by date, group, department, agent, supervisor, etc.) so you can extract meaningful intelligence to improve performance
Detailed reporting including form-level summaries, section-level details and question-level details
Standalone product or it includes simple and multiple integration points to the call/screen recorder
Open API so you can pull data from your CRM system into the quality monitoring system
Open file exporting to share reports and recordings with agents and clients
KPI tracking to measure service level, customer satisfaction, average handle time, calls handled per hour, first call resolution, adherence to protocol and others
Source: https://blog.orecx.com/blog/call-recording-for-bpos
Publish Date: August 15, 2018 5:00 AM
---
Selecting a call recording solution for your business's needs typically involves reviewing several recording products that do a lot of the same things. All of these products will all allow you to: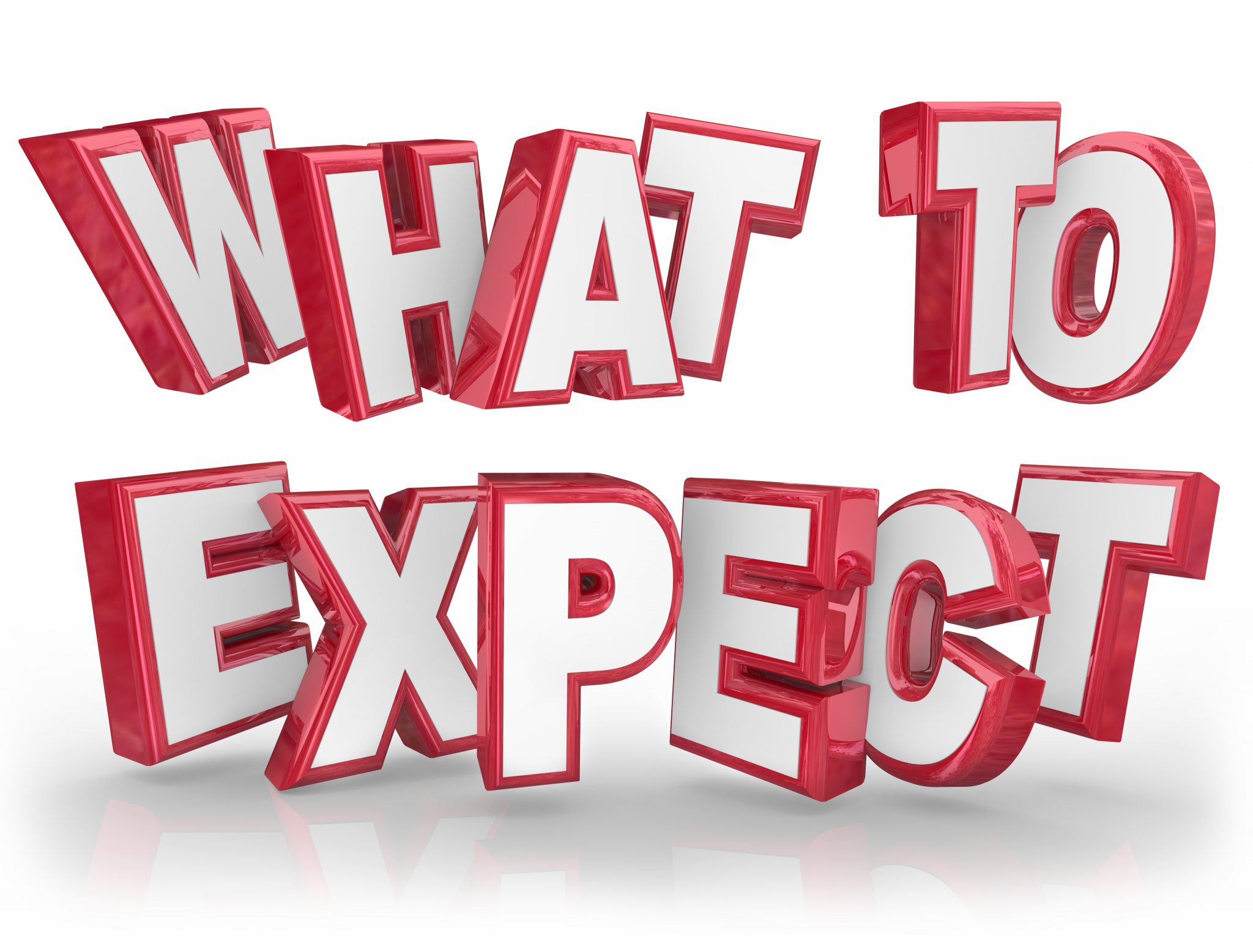 Record 100% of calls or just a subset of calls
Record on-demand
Search for calls based on certain criteria
Achieve compliance recording with regulations (PCI, HIPAA, GDPR, MiFID II, etc.)
The list of common features among recording platforms goes on. These are merely a few basic functions you should absolutely require with your recording solution. While these common features will meet a firm's basic recording needs, we rarely/never see a firm whose recording needs are just basic.
Your needs are unique, and therefore, you should expect more from your recording solution. As part of your search for a recording platform, be sure to get beyond all the common basic features and get to the points that are important to you. Our experience tells us that, among other things, you should also expect the following from your recording platform:
More security of your voice data, including OWASP Level 2 security
More flexibility and more access to your voice data

The ability to leverage voice data with other enterprise data and not have the data locked away in a proprietary recording file format
The ability to customize your voice data/speech analytics and leverage the best speech analytics platform for your needs

REST API (with access to the ENTIRE platform)
More versatility around your deployment strategy - choose your preferred hardware, operating system (Linux or Windows) and database, as well as the ability to export recordings in open file formats
Quick deployment methodology that will have you up and recording in a few minutes, not weeks (or months in some cases)
Making sure these points are covered as part of your search for a recording platform will give you peace of mind that your recording solution offers the security and flexibility that will allow you to meet both your current and future recording requirements.
Questions to Ask Recording Vendors
Is the solution designed to address my specific industry and regulatory requirements?
How long have you been in business?
Who are some of your similar customers?
What makes your business/solution unique?
What is your innovation roadmap?
What features come with the product and which are add-ons?
Source: https://blog.orecx.com/blog/what-to-expect-from-a-call-recording-solution
Publish Date: August 6, 2018 5:00 AM
---
Any organization which employs call recording software must be aware of the legal requirements that govern the use of such tools. Call recording laws differ among geographic regions. Failure to comply with these legal restrictions could result in severe penalties, both financial as well as reputational.
Here is a brief summary of laws in several countries:
USA - 12 states in the U.S. require full consent from all parties on a call in order to lawfully record. The remaining states do not. Click here to view a state-by-state chart on state-level call recording laws.
Acceptable Forms for Notification about call recording include:
Verbal (oral) notification before the recording is made.
Prior verbal (oral) or written notification of all parties to the telephone conversation.
An audible beep tone repeated at regular intervals during the call.
UK and European Union - Call recording laws in the U.K. (which includes England, Scotland, Wales and Northern Ireland) and the 28 member countries in the European Union (EU) differ from those in the U.S. The UK and EU now follow two strict privacy laws which include mandates and guidance for recording calls:
GDPR (General Data Protection Regulation)
MiFID II (Markets in Financial Instruments Directive II)
Australia - You cannot record.
Canada - You can record but need consent.
Hong Kong - You can record with consent.
India - You can record but consent is unclear.
Japan - You can record but consent is required.
New Zealand - You can record. No consent required.
Singapore - You can record. Consent is unclear.
Romania - You can record. Consent is unclear.
Source: https://blog.orecx.com/blog/call-recording-laws-around-the-world-updated-and-current
Publish Date: July 20, 2018 5:00 AM
---
Call recording software and quality monitoring software can bring tremendous value to any contact center and/or enterprise, but how do you know which vendor/solution to choose - or better yet - which questions to ask? Right now there are over 100 call recording/quality monitoring vendors in the industry. Not all are created equal. You need a set of questions to ask each vendor to determine who's a contender and who's a pretender.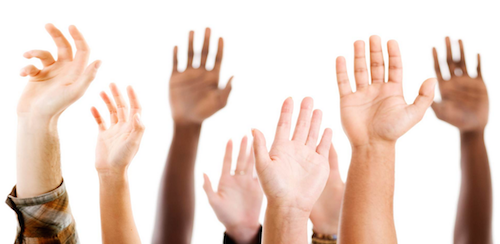 Questions to Ask Yourself...


Does this vendor seem to really understand my unique business challenges,

and does it have relevant experience it can speak to?

What do I primarily need this solution to help me with?
Quality Assurance
Regulatory Compliance
Dispute Resolution
Agent Training
Order Verification
Do I want to capture all calls or merely a sampling of calls?
Am I considering the needs of all my constituents? Managers? Business users? Technical staff? Sales? Marketing? Product Development? Legal?
What is my budget? Do I have additional budget for implementation and support?
How many seats do I need?

Questions to Ask the Vendor...
Is the solution designed to address my specific industry and regulatory requirements?
How long have you been in business?
Who are some of your similar customers?
What makes your business/solution unique?
What is your innovation roadmap?

Questions About the Product...


Is the solution designed primarily for my size/type of company

?
Am I going to pay for features really designed for a different size organization?
Does this product support multi-site and multi-tenant capabilities in case I need them?
Can the solution scale to support my organization's growth?
What does the implementation process look like? Does it cost anything?
What is required to manage and maintain the system?
How open and interoperable is the solution, given my current IT environment?
What capabilities does the solution have to support my regulatory and industry requirements (e.g.

HIPAA

, PCI-DSS, Telemarketing Sales Rule, TCPA, GDPR, MiFID II etc.)?

Does the solution come with all the functionality I need, or do I have to purchase separate modules for each business requirement?
Which

PBX

switches are supported?

Is there an open API to integrate to/from third party CRM, analytics, etc.?
Source: https://blog.orecx.com/blog/questions-to-ask-call-recording-vendors
Publish Date: June 26, 2018 5:00 AM
---
By recording your conversations with customers, you are generating an invaluable piece of intellectual capital, which you can use to assess the customer experience, ensure PCI and HIPAA compliance, resolve disputes, verify orders and even uncover critical sales and marketing intelligence. In fact, call recording can add value to almost every area of your business.
Here are the seven primary roles within an organization that benefit from call recording. For each job title, this piece will highlight how it is used and the value derived.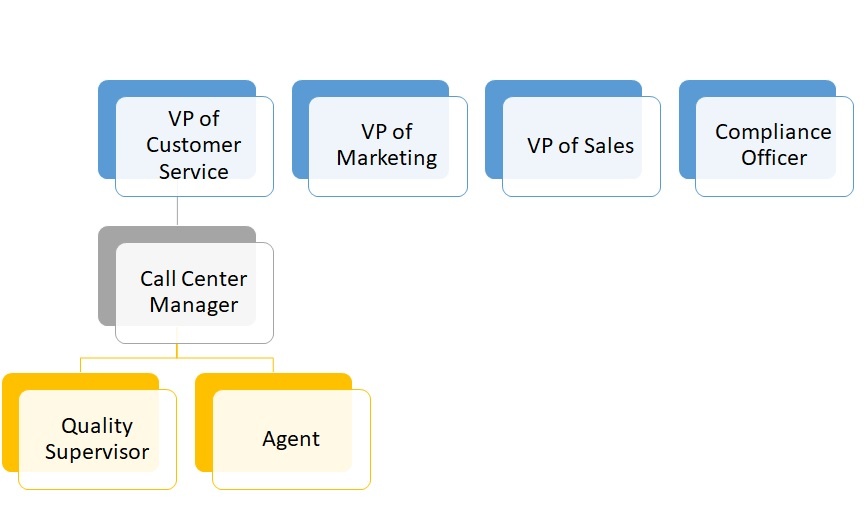 Call Center Agent: Reviews a sampling of his/her own customer interactions (voice and screen) to assess his/her own customer service performance and potentially uncover workflow trouble spots. Also reviews best-practice calls from top-performing agents to learn how to better perform in various situations.
Quality Supervisor: R

eviews a sampling of calls per agent each month and fills out quality monitoring scorecards to rate various metrics, including first call resolution, proper greeting, resolution handling, politeness, up-selling, etc. The goal is to

assess agents on skills and customer service performance, identify skills gaps and best practices, and assign training courses where necessary.

VP of Customer Service: Listens to a few calls each week just to keep his/her finger on the pulse of how well the company services customers and to also experience the voice of the customer. Also plays select segments of best-practice calls during team meetings to highlight peak performers and motivate all staff.
Call Center Manager: Receives and reviews daily customer service performance reports from the call recording system showing first call resolution, average handle time and other soft metrics like customer satisfaction, problem resolution, etc. With this insight, he/she can then direct quality supervisors to focus on specific skills areas and can also reward and/or incentivize supervisors and agents accordingly. The Manager also identifies and shares select, relevant calls with other departments.
VP of Sales: He/she has the call center manager share specific interactions which provide meaningful sales intelligence, such as competitors' promotions. The VP of Sales also plays select calls at the start of each sales team meeting to motivate staff and enable salespersons to hear the actual voice of the customer. The call center manager also forwards periodic reports which detail the performance level of a new campaign or product/service to help guide future sales efforts.
VP of Marketing: He/she has the call center manager share specific interactions which provide meaningful marketing intelligence, such as how well a new promotion or feature is doing. The VP of Marketing also plays select calls at the start of each marketing team meeting to allow marketing staff to hear the actual voice of the customer.

The call center manager also forwards periodic reports which detail the performance level of a new campaign or feature to help guide future marketing efforts.

Compliance Officer: When a compliance infraction arises, the call center manager forwards the specific recording, and the Compliance Officer listens to it (and reviews the agent screen activity) to better understand what went wrong. He/she also listens to occasional calls - also forwarded by the call center manager - to assess how well specific compliance practices are being embraced within the call center agent's workflow. He/she can then use this intelligence to train supervisors and agents accordingly on relevant compliance procedures.
There are certainly other roles within an organization which can benefit from listening to recorded customer calls, such as Product Marketing Managers, Produce Managers, Sales Trainers, etc.
Source: https://blog.orecx.com/blog/the-7-roles-that-benefit-from-call-recording
Publish Date: June 1, 2018 5:00 AM
---
The General Data Protection Regulation (GDPR) is coming into effect in 10 days, on May 25, and for any company in any industry that records calls, there are some thinks you really need to know. Here are several suggestions to carefully consider in order to become GDPR Call-Recording Ready. Plus, you want to do everything you can to avoid a fine up to 4% of your total annual revenue.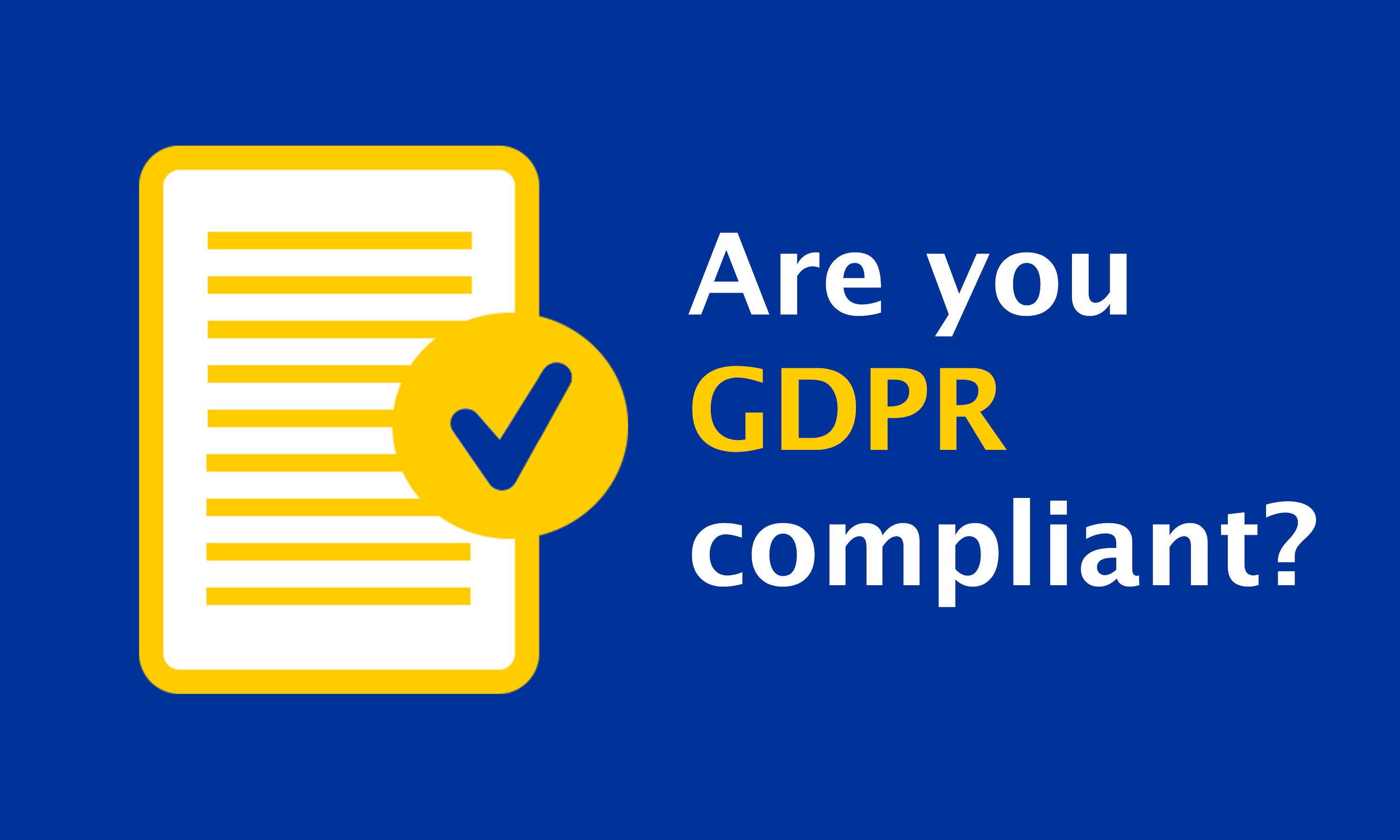 Create a new policy for gaining called-party permission (verbally to record). It's not enough to simply say "this call may be recorded" anymore. You need verbal consent. NOTE: There are a few caveats here in which you don't need consent, e.g. if the interaction is necessary to fulfill a contract or legal requirement.
Train all of your agents on the new policy and track their compliance as a performance metric - using quality monitoring software. Remember, GDPR is for both landline and mobile calls.
Put a process in place for granting customers access to their recordings if they request it. They have the right, and you must comply.
Set a time frame to purge your recordings after a period of time. They cannot be held forever.
Safeguard your recordings with file encryption - this may be built in to your recording solution.
You must be able to identify all recordings of a specific customer and be able to delete them easily. Customers have the 'right to be forgotten' and can require you to delete any recording of them.
Recordings must be portable and able to be sent to a customer in a standard industry format, upon request.
Source: https://blog.orecx.com/blog/are-you-gdpr-call-recording-ready
Publish Date: May 16, 2018 5:00 AM
---
Call recordings can offer invaluable intelligence to an organization as well as provide critical compliance and dispute resolution support. However, those same precious recordings can also contain some very sensitive customer information which must be protected.
At OrecX, we take the protection of personally verifiable information (PII) very seriously. Our recorder features several levels of built-in security to help ensure data protection, including:
Web security – OrecX offers the only recording solution which is OWASP Level 2 compliant. Being OWASP Level 2 compliant means that OrecX underwent rigorous testing by a renowned third party security company, successfully clearing both automated and manual test suites (e.g. a real hacker trying to penetrate) designed for applications that contain sensitive data that requires protection.
Encryption – Oreka TR (total call recording software) can be configured to automatically encrypt all recordings using the Blowfish 256 encryption algorithm. Files can thus be played back only through the web portal.
User authentication – password rules can be imposed to ensure passwords are difficult to hack. Passwords are stored with state-of-the-art bcrypt hashing algorithm, which protects them even if when a database is compromised. The system also automatically locks a user out after a given number of unsuccessful login attempts.
Tamper-proof – to identify file tampering (of a recorded call), a mathematical formula is computed at the completion of every recording (and stored in the database).
Secure access – Access to recordings is end-to-end secured (both at rest and in transit) and restricted to only logged-in users.
Audit trail – All important actions related to your recordings are recorded in the database. This ensures you can easily uncover who has accessed what and when.
Source: https://blog.orecx.com/blog/orecx-secures-your-call-recordings
Publish Date: April 23, 2018 5:00 AM