Call Recording for BPOs and Call Center Outsourcers - OrecX - ContactCenterWorld.com Blog
As a BPO or call center outsourcer, you are potentially taking over a role your clients cannot manage on their own or don't want to handle any longer. Therefore, you are under enormous pressure to over-perform each and every day or you risk losing business.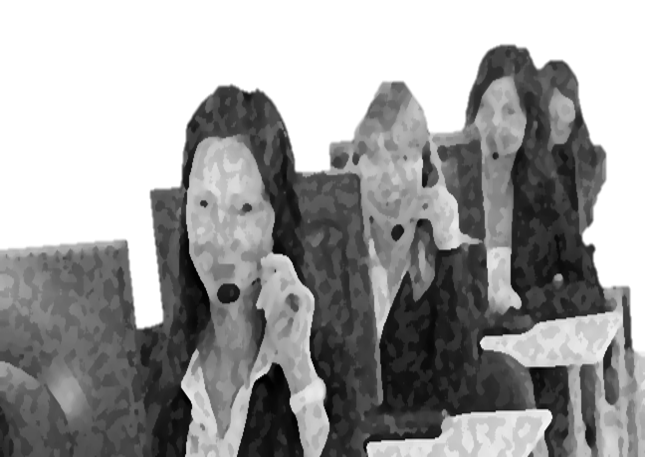 With the help of the right call recording, screen recording and quality monitoring software in your arsenal, you stand a far greater chance of satisfying (if not wowing) your clients. But first you need to pick the right solution(s) to fit your specific business requirements, which can be dramatically different from other types of businesses.
Here are the top 18 call recording features to consider when purchasing a recording solution, if you are a BPO or call center outsourcer:
Call and Screen Recording
Centralized management of all recording data (voice and screen)
Multi-tenancy so you can manage multiple clients independently, yet simultaneously
Precise search querying to find the exact call recording you need to prove compliance, share with your client, settle a dispute and so on
Scalable to thousands of seats (whether through one logger/server or by linking multiple devices)
Open platform (i.e. open API) so you can easily integrate the recorder with your clients' existing applications (CRM, ERP, SFA)
Compliance-ready – Ensure the system has masking or muting capabilities to protect personally identifiable information for PCI-DSS and HIPAA
Subscription-based, affordable pricing so you can activate and terminate licenses when necessary to support your dynamic project workload
Same-day installation so you can be up and running immediately in support of your new accounts; this serves as a competitive differentiator for your business
Quality Monitoring
Customizable evaluation forms so you can tailor them to your clients' specific and varying requirements
Custom coaching agreements commensurate with specific agent performance goals
Calibration tables to standardize service level expectations and measure quality across sites, teams and agents
Ability to attach recordings (voice and screen) to agent evaluations so they can hear what went right and wrong
Report filtering (e.g. by date, group, department, agent, supervisor, etc.) so you can extract meaningful intelligence to improve performance
Detailed reporting including form-level summaries, section-level details and question-level details
Standalone product or it includes simple and multiple integration points to the call/screen recorder
Open API so you can pull data from your CRM system into the quality monitoring system
Open file exporting to share reports and recordings with agents and clients
KPI tracking to measure service level, customer satisfaction, average handle time, calls handled per hour, first call resolution, adherence to protocol and others
Source: https://blog.orecx.com/blog/call-recording-for-bpos
Publish Date: August 15, 2018 5:00 AM
---
PREMIUM

ConceptCall
(VIEW OUR PAGE)

Аутсорсинговый контакт-центр ConceptCall| КонцептКолл специализируется на исходящем и входящем телемаркетинге: мы предоставляем услуги по осуществлению холодных звонков и продажи по телефону, проводим...

(view more)

PREMIUM

HigherGround, Inc.
(VIEW OUR PAGE)

HigherGround develops data collection, information storage, and interaction analytics solutions that easily transform data into actionable intelligence, enabling operational optimization, enhanced per...

(view more)

PREMIUM

CTI Software
(VIEW OUR PAGE)

CTI Software is the creator of custom application called Davos, which complements the telephone client solutions with intelligent features such as automated call attendant, call recording and archivin...

(view more)
---

View more from
OrecX
Recent Blog Posts:
| | |
| --- | --- |
| Call Recording: An Agent Empowerment Tool | January 23, 2019 5:00 AM |
| How are you Improving Service in 2019? | December 12, 2018 5:00 AM |
| Selling CRaaS Yet (Call Recording as a Service)? | December 3, 2018 5:00 AM |
| 10 Questions to Ask Before Buying/Upgrading a Call Recorder | November 29, 2018 5:00 AM |
| Compliance Recording AND Quality Monitoring? | November 5, 2018 5:00 AM |
| Call Recording Resources - blogs, podcasts, laws... | October 26, 2018 5:00 AM |
| Challenges of Unlocking Recording Data for Speech Analytics | October 22, 2018 5:00 AM |
| Do's & Don'ts for Selecting a Call Recorder | September 6, 2018 5:00 AM |
| Call Recording for BPOs and Call Center Outsourcers | August 15, 2018 5:00 AM |
| What to Expect from a Call Recording Solution | August 6, 2018 5:00 AM |