PhoneBurner - ContactCenterWorld.com Blog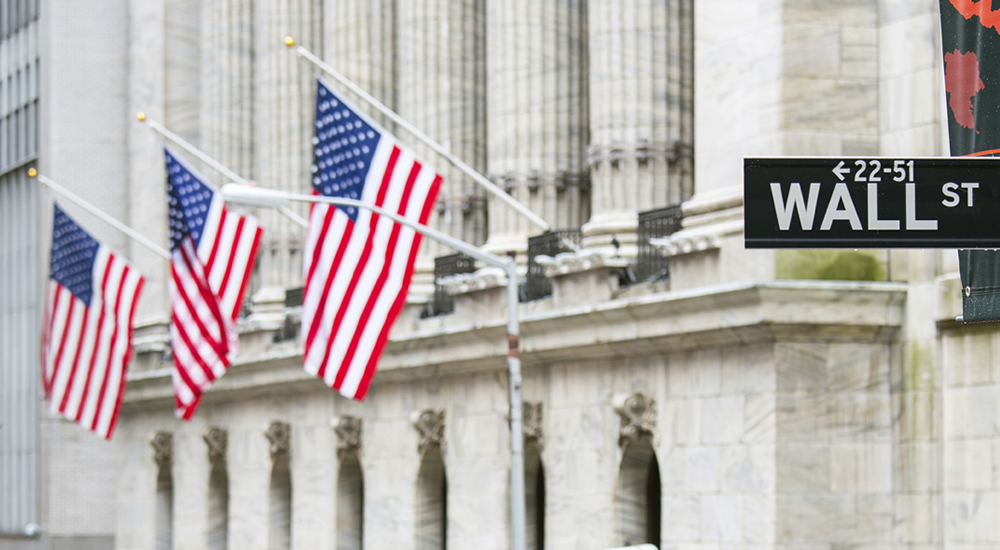 Since the Wolf of Wall Street movie hit the silver screen years ago, Jordan Belfort has become a household name.
He's a controversial figure, but his techniques work. He knows how to power sales teams to generate more sales and blast through their limitations.
Here are 4 key "Wolf of Wall Street" sales strategies that you should internalize and share with your sales team to optimize performance…
1. Train for Success
While you can certainly look for great sales talent, you can also create it.
Jordan Belfort showed us this by taking uneducated and seemingly unqualified people, and turning them into selling machines – all through proper, comprehensive training.
He had his system of straight-line-persuasion, and made sure his sales team understood it.
By focusing on training and effective sales coaching, Jordan helped his team crush their sales goals. He had his team members role play on live customer calls while the rest of the team listened, and also gave them effective cold call scripts and elevator pitches to use.
Training is a huge element for your sales team's success. Give your team the training and resources it needs to succeed.
2. Earn Their Trust in the First 4 Seconds
Jordan Belfort teaches that your prospects will pass judgment on you within as little as four seconds.
That just goes to show how important your opening pitch really is. The surest way to find your "in" is to laser in on your prospects hot-button issue, and show that you're a credible solution.
It also shows the importance of being able to endear prospects to you, by creating a winning first impression.
That is, being seen as honest, likeable, and sharp. Do that and a huge part of the battle has already been won.
3. Demonstrate Value
What is the value of your product?
Why does your product provide greater value than other solutions?
Competing on price is almost always a mistake. Your control, your edge always comes from your ability to demonstrate value.
That comes from showing your prospect how your product or service aligns with their needs. In order to do that, you have to know your customer, ask the right questions, and position your product as a solution to what pains them.
It also comes from being someone they want to listen to, and work with… which is why establishing a good first impression is so vital.
4. Create Urgency
Urgency fosters action. That's why it's so powerful in sales.
People don't like the idea of missing out on something, so helping to understand the value of acting now… or the cost of waiting till later… is a critical sales skill that can't be understated.
When Jordan was selling penny stocks, he'd constantly stress the sense of urgency. He'd say things like, "This is last one left," and "I have another buyer waiting!"
While you don't want to be screaming out these "fire-sale" types of pitches often, you do want to create authentic urgency.
Have your sales team ask themselves, "How can I help this prospect address their deeper needs that they've been putting off to the side or prioritizing too low? How can I help them avoid the pain of continuing to ignore these needs? What is the real cost of them not doing this today?"
These will help your sales team create more authentic urgency.
Have you used any other of Jordan Belfort's "Wolf of Wall Street" sales techniques? What were they? Let us know in the comments below!
Source: https://www.phoneburner.com/blog/wolf-of-wall-street-sales-strategies/
Publish Date: April 21, 2016 5:00 AM
---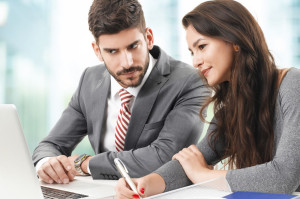 As a sales manager, one of your most important responsibilities is to push your sales people forward and help them to improve their craft.
After all, most people don't learn how to sell in university. Sales talent is largely something that is developed in the field, through development and proper coaching.
So, how do you help your sales rep get to the next level through coaching?
Effective sales coaching is less about telling reps what to do, and more about enabling them and helping them. They must feel like they are part of the process of improving.
Here's how to be a better sales coach:
Ask the Right Questions
Questions are crucial to good coaching. Often, people won't truly understand something until they realize it for themselves. With the right questions, you can guide them to that realization.
Always be thinking of how you can help your reps understand something better through the right questions.
Here are some examples of good questions:
What's another way you could have handled this?
What would it mean to you if you could make this happen?
What are some ways we can improve this?
What's a good goal that we can set to address this?
Remember the old saying…
"Tell me and I forget, show me and I remember, but involve me and I learn."
With the right questions, you involve your sales reps, make them proactive instead of reactive, and help them internalize your coaching.
Provide Positive Motivation
Help your reps understand their deeper "why", i.e. their deeper, burning motivations for achieving more sales success. When they can understand their deeper motivations, they'll be far more likely to push through sales struggles to success.
Set goals for them. Expectations create focus, and give BDRs something specific to work towards. It lets them know where they stand, whether they're falling behind, or surging ahead.
Finally, celebrate success. While every appointment set, or sale made is it's own reward… why stop there? Create a culture of high-fives, bell-ringing, and even rewards that excite the team, and foster camaraderie and unity.
Listen to Calls

To be a great sales coach, you need to understand the challenges that your sales reps deal with. The best way to do that is to spend time in the field with your sales reps, and/or to listen to call recordings (included free with our unlimited plan and team accounts).
Let your reps know in advance when you'll be there, so it doesn't surprise them. During these sales calls, focus your time on high level coaching instead of micromanaging.
Provide feedback on what you think the seller did well, and what you think they can improve. This real-time feedback can go a long way towards improving your sales rep's performance. It will also give you a better idea of their style, so you can make your coaching more targeted and personalized.
Help Them With Their Script
So much of your reps success stems from their script. You need to hear their voicemail. You need to listen to their opening pitch, the questions they ask, how they respond to questions and objections, and how they position themselves as a solution to the problem your prospect is itching to solve.
Don't let your reps fall into the trap of trying to increase sales simply by doing more dials. As a coach, it's your job to make sure that they're making the most of each conversation.
Sales coaching is a challenging process, but if you can master it, your sales team can be exponentially more effective.
Source: https://www.phoneburner.com/blog/effective-sales-coaching/
Publish Date: April 14, 2016 5:00 AM
---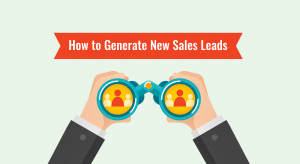 As a salesperson, quality sales leads are your lifeblood.
The more you have, the more opportunities you have to make sales and blast through your sales quotas.
But the tricky part is generating those quality leads – so you can be most efficient and effective with your sale calls – and limiting the weaker leads that hold you back and frustrate you.
Here's how you can start generating new, quality sales leads right now:
Keyword Research
In many niches, you can find tons of qualified leads through keyword research on sites like Yelp.
Here's how to do it:
Search your keyword in Yelp. For example, if you're a web developer who specializes in creating websites for local tax lawyers you might search "Tax lawyers near Los Angeles, CA." If you sell POS software to retail stores you could start with "clothing stores in Tallahassee."
Load the results into a spreadsheet with each lead's phone number, name, and website link.
Use cold calling software to get quicker results. With dialer software like PhoneBurner behind you, you can make 60-80 calls an hour, compared to roughly 20 if you do it manually.
Trade Shows
Trade shows are a great opportunity to generate new leads. They're filled with potential customers who are open to new opportunities.
Here are a few tips for generating leads from trade shows:
Be aggressive. Talk to people as they walk by (start by asking a compelling open-ended question) and bring them into your booth or section.
Consider contests to build a crowd around your booth. Trivia, contests, raffles, and other interactive activities are great for building a crowd.
Qualify leads after the talk. Mark them down based on how serious they seemed about buying, the urgency of their need, and whether or not the person was the sole-decision maker for the type of purchase
Showcase products in your booth. Have samples of product in the booth for prospects to explore and see.
Follow up within a week. Quick follow up is key, so you stay fresh in their mind.
Sales Prospecting on LinkedIn
With a good LinkedIn strategy, you can generate high quality leads and turn those cold calls into warmer ones.
Here's how you can find high quality leads on LinkedIn:
Seize every opportunity to connect – connections build on each other
Join relevant groups related to your target industry
Map out the decision makers within your target prospects, so you can skip the middlemen
Track who your competitors are connecting with – these connections can be a great source for new prospects
Follow the new contacts and recent LinkedIn activities of your current customers and prospects
Participate in discussions and endorse your connections
Revisit "Old" Leads
One of your best sources of new leads might just be your old ones.
Consider this… according to @marketingdonut 80% of sales require 5 follow-ups after the initial meeting, yet 44% of reps give up after a single follow-up.
What does that tell you?
The average sales rep has some fantastic leads in their pipeline, that simply aren't being nurtured.
Think about past customers you've lost, old leads that weren't interested, and hot prospects that didn't convert. There's gold in these lists. You just have to mine them.
Remember… oftentimes the difference between "yes" and "no" is just timing.
Now is a different time. So try again.
Buy Them
Sometimes it just pays… to pay.
Consider looking into lead suppliers, lead generation experts, and appointment-setting companies. While it's certainly not the cheapest method, the steady stream of quality leads might well make up for it with higher ROI.
It ensures you spend more of your time doing what's most valuable – talking to targeted, and even pre-screened leads who have already shown interest.
Just be sure to start with a well thought-out buyer persona. It will drastically improve the quality of the leads you receive with this method.
What's your best strategy for generating quality leads?
Source: https://www.phoneburner.com/blog/how-to-generate-sales-leads/
Publish Date: April 7, 2016 5:00 AM
---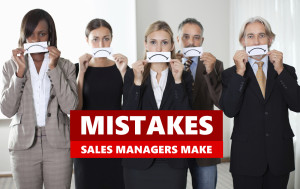 Sales managers have a difficult job.
It's their responsibility to push salespeople forward, and to achieve the company's overall sales goals. That means managing on both an individual… and a team level. It requires a unique set of skills, organizational abilities, and of course, inspirational abilities.
It's a lot to manage, so naturally mistakes are made.
Here are some common sales manager mistakes, the results of these mistakes, and how to fix (or avoid) them to improve performance and efficiency.
Trying to Do the Selling
Great salespeople often evolve into sales managers. So they share similar mindsets and motivations as the people on their team. This can be a problem because, as a sales manager, selling is no longer the primary task. Leading is.
A sales manager is effective when the team is selling effectively… so while it's tempting to jump into a sales call when you see a salesperson having trouble (after all, you know you can close it quickly), it's not the right course of action.
Jumping in and trying to sell can demoralize sales reps. They'll feel like they're not good enough, plus, they won't be able to learn from their mistakes.
Sales reps should be allowed to make mistakes, but there should processes in place – recording and analytics evaluation for example – that give managers the ability to assess problems and training gaps, and respond accordingly.
Hiring the Wrong People
You can be the greatest teacher of sales in the world, but if you're teaching the wrong people, it won't do you much good.
So, how do you hire great salespeople? It comes down to a few important elements:
Don't just rely on resumes. You need to account for personality, mindset, ability, and team fit.
Ask the right questions during the interview process – questions that give you insight into both ability as well as behavior/habits.
Compensate appropriately. That's how you attract top quality talent. Figure out what a great salesperson is worth to you, and pay them appropriately.
Know when to end unsuccessful relationships
Letting Performance Issues Slide
Many new sales managers have a tendency to give salespeople the benefit of the doubt when they're performing poorly. After all, everyone hits rough patches, right?
Right. But…
That doesn't mean there aren't problems that need to be addressed. And waiting to address them is a mistake. That sends the wrong message to both the struggling salesperson and the team at large.
A good sales manager looks into root causes of the problem, and identifies what the salesperson can do to address it. And what THEY can do to address it.
After all, sometimes an individual's struggles are the result of a process that's not efficient, a skill that hasn't been taught, a tool that's missing.
Not setting goals
It's the sales manager's role to measure team success… but salespeople should be able to gauge their success as well. That means there has to be a definition of what success is. That's what goal setting is all about.
Goals don't always have to be results based.
Effort based goals are important as well. Salespeople should know what's expected of them in terms of dials, live conversations, follow-ups and other key metrics. This keeps them focused and motivated.
If you're a sales manager, what are some of the biggest mistakes you've made (and learned from)? If you're a salesperson, what managerial mistakes have you come across in your career?
Source: https://www.phoneburner.com/blog/4-sales-manager-mistakes/
Publish Date: March 24, 2016 5:00 AM
---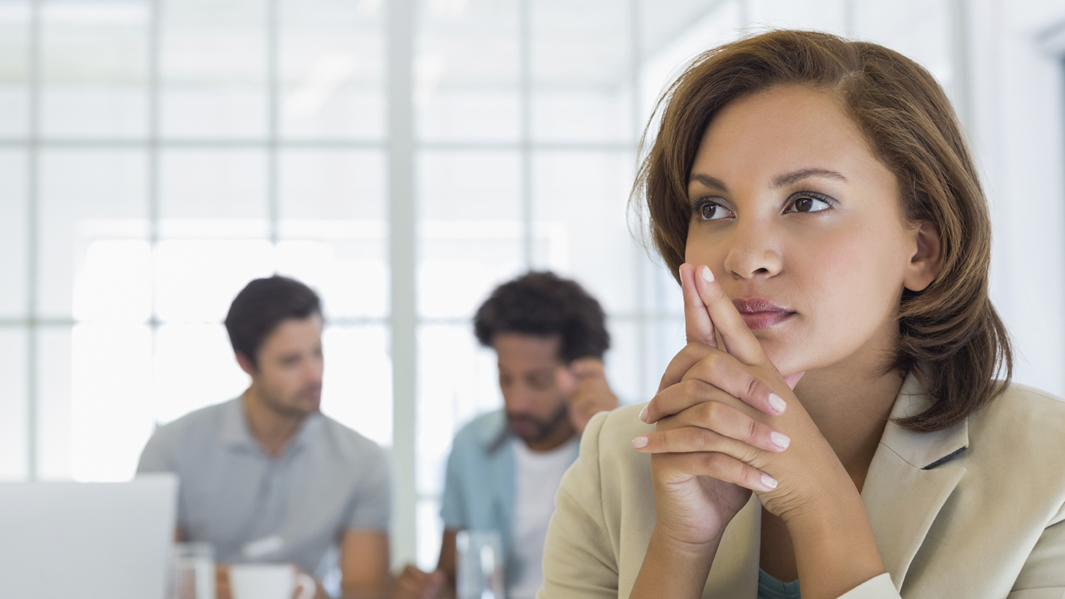 Why do you want the things you want?
What's behind the desire to make the next sale? To hit the quota?
We all have deeper motivations for why we want to do things.
If you can understand your own motivations, you can use them to plow through tough times to sales success. You can focus in on that "why" and use it to drive you forward.
But all too often, we don't understand our deeper motivations. We think we understand, and convince ourselves that our deeper motivations are things like:
Make more money
Get a promotion
Hit a quota
But really, these are only surface level.
They sound good and interesting, but they don't light a fire within you.
And that's what's missing…
If you don't find your deep motivation for sales success, you're more likely to give up before you reach your goals.
Here's an example from a story a personal trainer friend told us…
Whenever he'd meet with somebody who wanted to lose weight and burn fat, he'd ask them "Why?"
Usually, their first answer would be something like, "Because I want to be healthy and look better."
He'd sit back, take a deep breath and say, "I get that – but what motivated you to come all the way to the gym, make an appointment with me, and set aside all this time to losing weight?"
After digging deeper and deeper, he'd eventually get to the truth…
Maybe they wanted to feel more attractive to their partner, or wanted more energy to play with their kids, or one of their parents just died of an obesity-related disease…
Whatever the deeper motivation, he noticed something…
Once people realized their true motivations, they were far more likely to follow through and make it a habit to go to the gym.
It was no longer a chore. It became a stepping-stone to a better life and a way to achieve their deeper desires.
Now, what if you could uncover your deeper motivations for sales success? How would that change your attitude and drive?
Instead of forcing yourself through for surface-level motivations that don't truly light you up, you could have your true motivations in mind.
You'd be far more likely to push through sales struggles to success.
So, how do you uncover your deeper motivations?
You have to dig deeper and ask yourself "Why?" Don't let yourself off the hook with easy answers. Think deep. The answers can be a little bit uncomfortable, but you have to be honest with yourself.
Why do you want to make more money, get a promotion, or hit the quota?
Keep asking yourself "Why?" until you've gotten to the root of it.
For example, let's say your surface-level motivation is to make more sales…
"Why do I want to make more sales?"
"Because I want to make more money.
"Why do I want to make more money?"
"Because I want a better lifestyle, nicer house/apartment, and more opportunities."
"Why do I want those things?"
"Because growing up I saw how hard it was on my parents to create a good life for me. I saw the exhaustion in their eyes, and I don't want my family to feel that struggle."
Dive as deep as you need to until you can identify something that truly motivates you. Something you can think about. Something you can picture.
Then keep those deeper motivations in mind, both through the good and bad times of the sales grind.
What are your deeper motivations for sales success? How do you distinguish them from the surface-level motivations? Let us know in the comments below!
Source: https://www.phoneburner.com/blog/deep-motivations-for-sales-success/
Publish Date: March 10, 2016 5:00 AM
---
Infographic only for Sales Stats #4 – Sales Call Live Answer Rates Across the US
Click image for full size.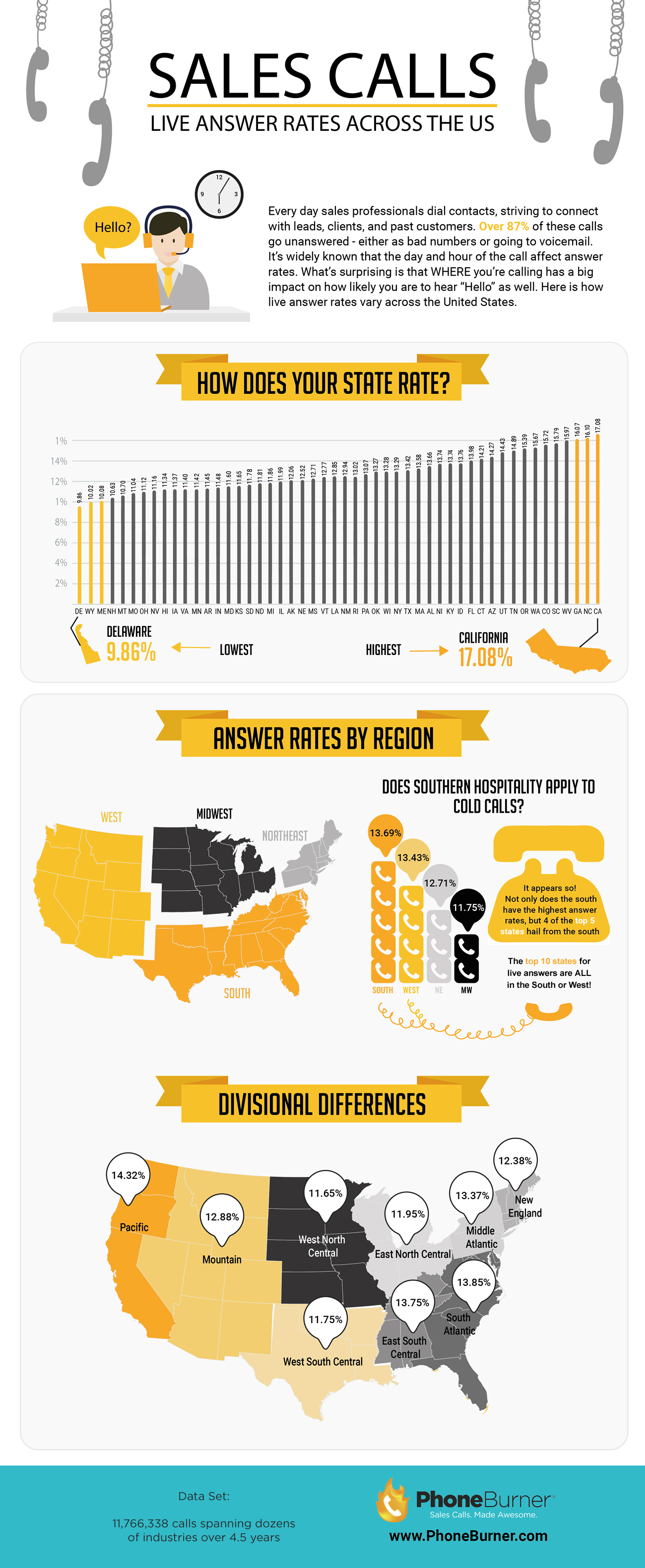 Embed This Image On Your Site (copy code below):
Publish Date: March 3, 2016 5:00 AM
---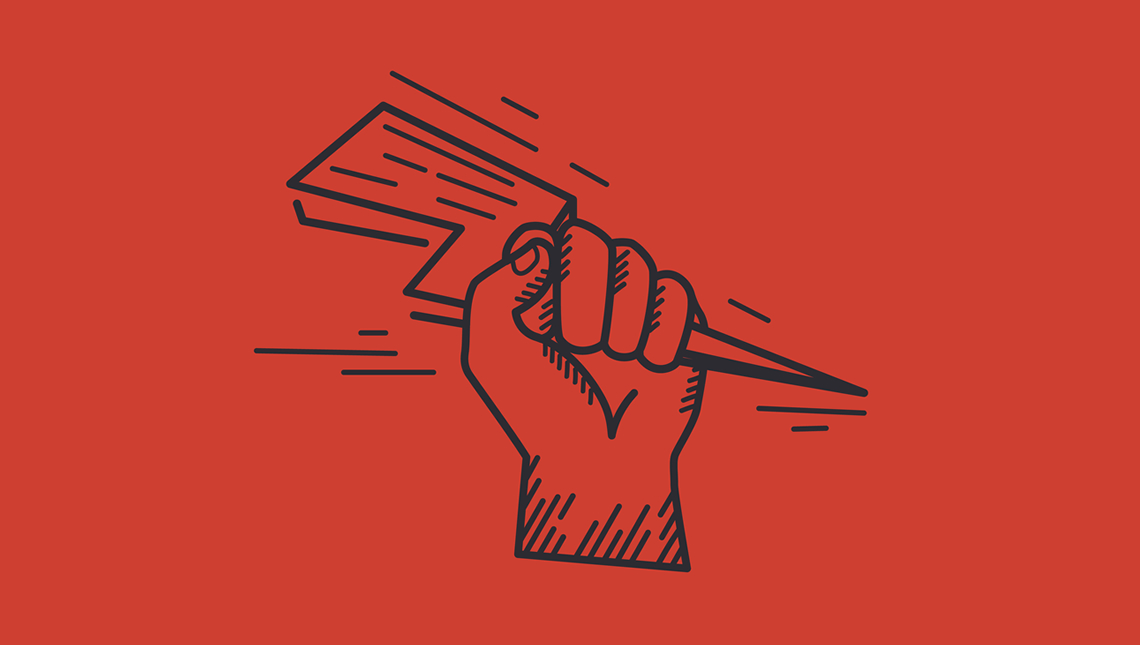 Robert Greene has written several value-packed books that any salesperson can get a ton of value from.
From Mastery to the Art of Seduction, there's a lot you can learn from him. And his book, The 48 Laws of Power, is no different.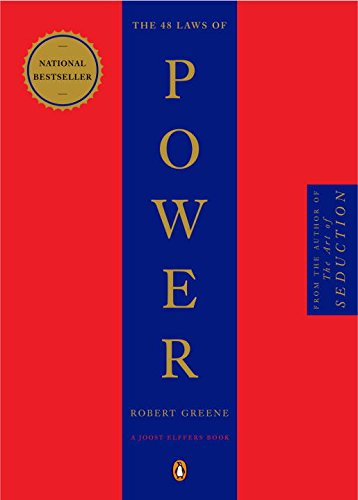 The book distills three thousand years of history into 48 proven laws of power. You can use these laws to get ahead in life, protect yourself, and gain power. And some of them can definitely help you in the game of sales.
Here are a few of the 48 laws – along with how you can use them for sales success…
Law 4: Always say less than necessary
When it comes to sales, you can definitely say too much. We've all been there – you try to paint your product or service in the best light, but you end up "overselling."
By saying too much, you appear common and less in control…even insecure. Like you're pushing too hard, or even trying to cover something up.
Instead, aim to convey your message as concisely as possible.
As Greene puts it, "Powerful people impress and intimidate by saying less. The more you say, the more likely you are to say something foolish."
Law 5: So much depends on reputation – guard it with your life
Allow your reputation to precede you – and make sure it's a good one. If you're known as the stereotypical sleazy salesperson, people won't want to do business with you.
Assert yourself as a dependable salesperson that is always selling quality goods or services. The way to do this is to sell an actual solution to an actual need. And to always deliver on your promises. Leave your prospects better than you found them.
If your reputation is good enough, it can do most of the selling for you. So, also be weary of rivals trying to damage it.
Law 13: When asking for help, appeal to people's self-interest, never to their mercy
Of course, you won't usually be asking your prospects for help – but you will be asking for the sale. So, the same idea applies.
Always aim to uncover something in your request for the sale that will benefit your prospect, and emphasize this.
Don't depend on any past assistance you've given to your prospect – this won't win you the sale and it will only hurt your reputation. Appealing for mercy rarely works – but appealing to their self-interest makes it difficult for them to say "no".
Law 32: Play to people's fantasies
What are your prospects deepest desires? What problems keep them up at night? These are the things that will push them to take action – and if you can sell them something that hits on those deep desires or solves their biggest problems, you will win.
You can do this by painting a vivid picture of what life would be like with your product or service. Help them visualize their life without a particular goal achieved… or with no longer having to struggle with an issue that currently keeps them up at night.
These are only a few of the laws of power. There are great sales takeaways in many more of them, so it's a great book to add to your list.
Source: https://www.phoneburner.com/blog/robert-greenes-laws-of-power-for-sales-success/
Publish Date: February 25, 2016 5:00 AM
---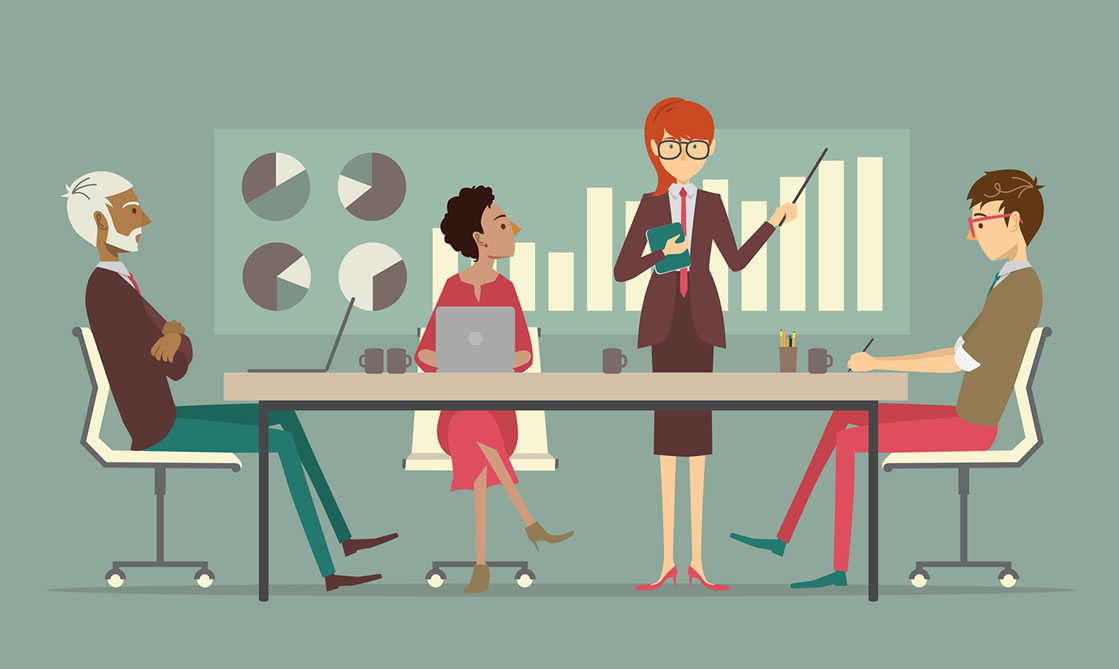 A great sales culture starts at the top.
It's the responsibility of a sales manager to lead the team with an effective sales meeting.
But this is easier said than done. So many sales meetings are undermined by unnecessary tangents, lack of preparation, going over the time limit, having no purpose, etc.
These meetings turn into something that salespeople approach with apathy, or even dread – both of which are counterproductive and costly.
But here's the thing – sales meetings, if they're run properly, can actually be the backbone of a thriving, highly productive sales team.
So, how do you run a more effective sales team meeting?
Start by taking these tips to heart…
1. Start and End on Time
It doesn't matter how awesome your sales meeting is – nobody likes when it starts late and/or goes over the time limit. After all, the job of a salesperson is to sell – not to attend meetings.
Starting and ending on time not only shows that you value your team's time, it also helps your team maintain focus while they're there.
2. Follow an Agenda
A standard agenda will keep you focused and on track, and it will also make it easier for your sales team to pay attention.
Know the areas you want to cover, and the order in which you want to cover them. Keep it somewhat consistent throughout your meetings.
This helps you stay on time, and also makes preparation a lot easier.
3. Share Stories
Share one or two positive stories from the trenches. Did a team member flip an objection into a surprise sale? Did somebody finally close a deal after hustling for hours and hours? Let the rest of the team know.
Not only does this motivate the team, and especially those specific members, but it also boosts morale. Plus, it can reinforce effective tactics by providing practical examples they're sure to come across in the coming weeks.
4. Positive Motivation
Think of unique ways to motivate your team. Be on the lookout for motivational videos, as well as interesting quotes and other content.
Get a feel for your team's sticking points (the things they're struggling with), and figure out unique angles for confronting them – in a positive manner.
Discuss goals and priorities to encourage high-value actions.
5. Avoid Individual Coaching
Don't waste time dealing with individual issues and updates. This can cause the rest of the team to "check out". Instead, make a note of any individual issues that are brought up, and make it a point to discuss these issues with the team member after the meeting.
This keeps things flowing smoothly and on track.
6. Review Metrics
How many calls were made this week? How many appointments were set? How many sales were made? And how do these numbers compare to last week, last quarter, etc?
Decide which metrics are important to your sales team, and review them during your meeting. It keeps the team accountable, and aware of the state of things.
When metrics headed in the right direction it's often great for morale and motivation. When metrics are headed in the wrong direction, it often points to an issue or a need that can be quickly addressed.
Metrics are also great for goal setting.
Running a smooth sales team meeting is easier said than done. But with the tips above, you can get off to a get start and run your meetings more effectively.
What other tips do you have for running effective sales meetings? Let us know in the comments below!
Source: https://www.phoneburner.com/blog/effective-sales-meeting-tips/
Publish Date: February 18, 2016 5:00 AM
---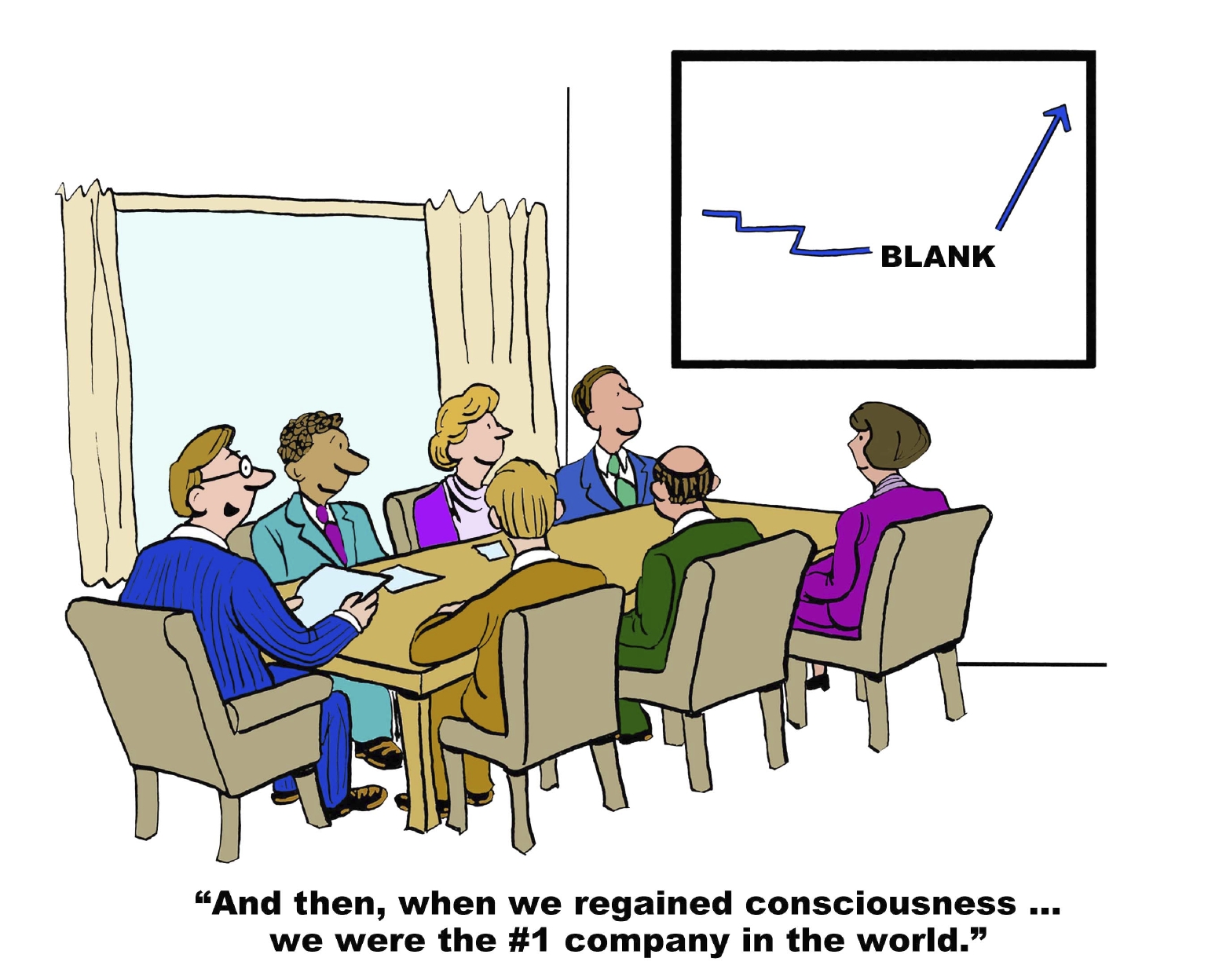 Sales can be a tough game. You need persistence, resilience, and an ability to learn from rejection to succeed.
So, sometimes it's good to add a little comic relief to the mix. We don't need to take it all so seriously all the time. Otherwise, we'd go crazy!
One of the things we like to do for a good laugh is to browse through sales cartoons. They're funny, and relatable, and can even remind us that our struggles are felt by all.
So here they are… 7 sales cartoons that make us laugh:
"Something Magical"
The Quota Quandary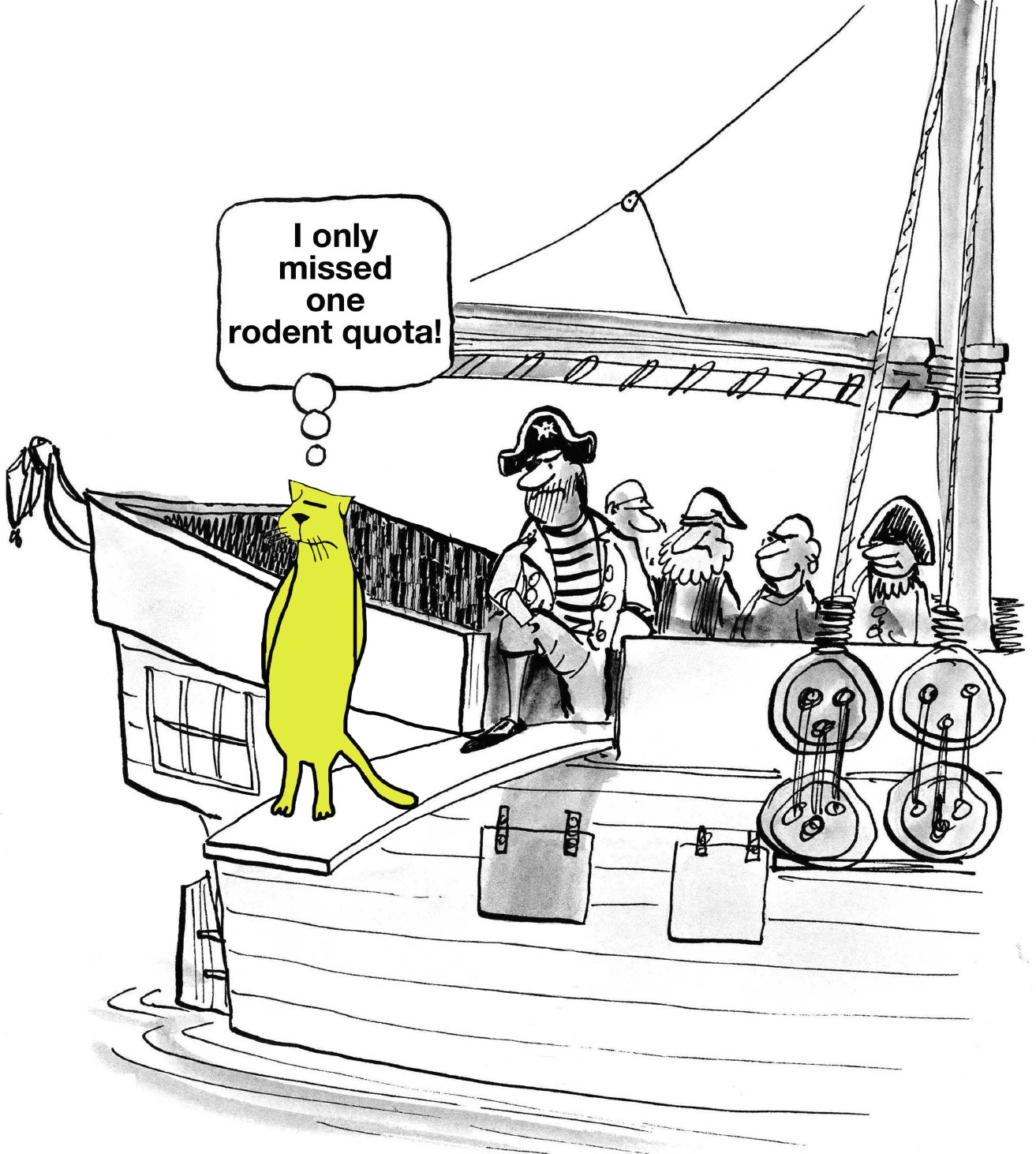 Stick to the Script!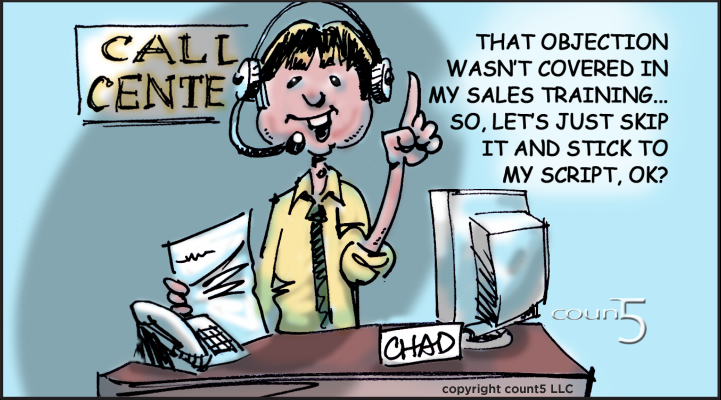 Superstar for the Sales Team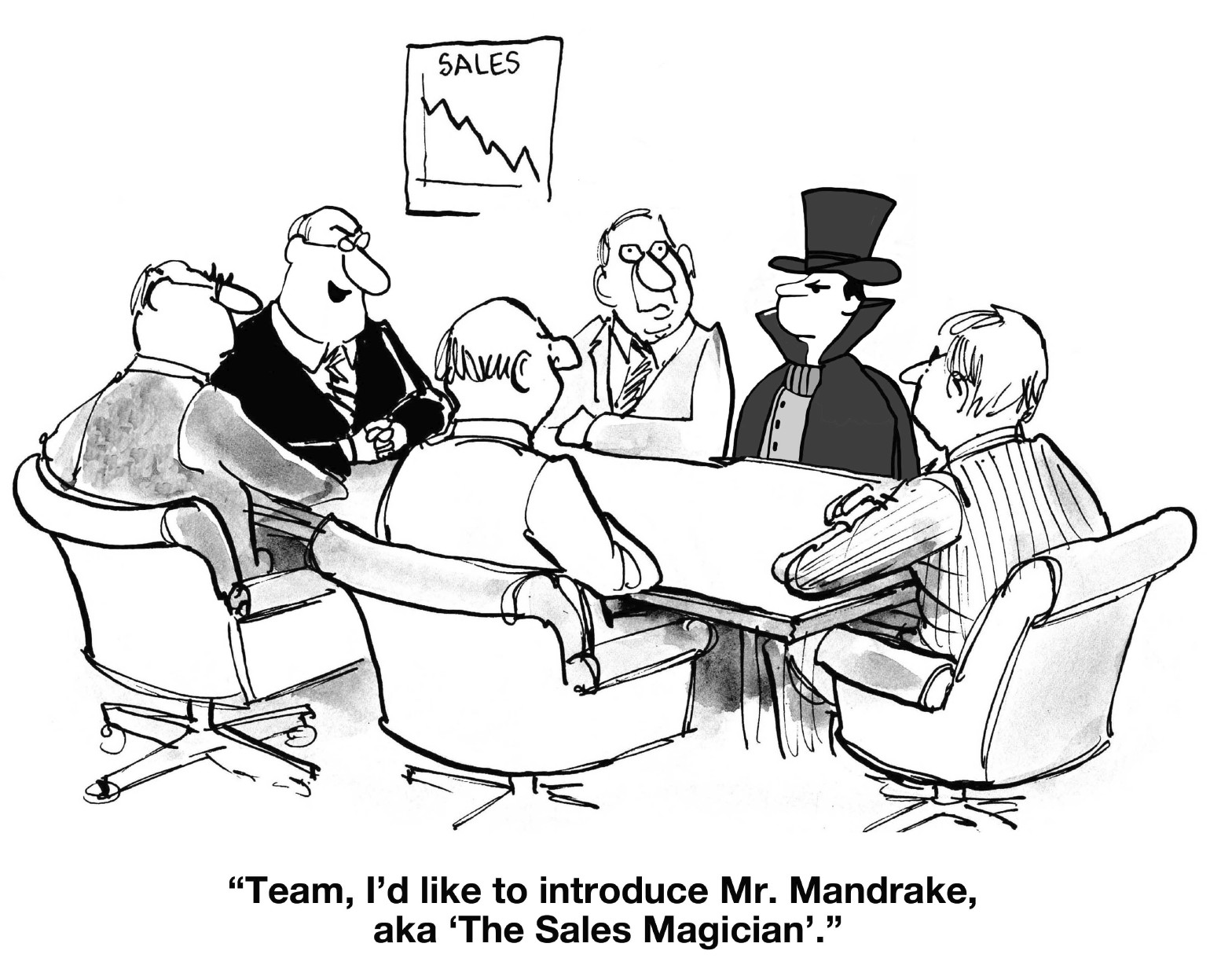 This is How We Do It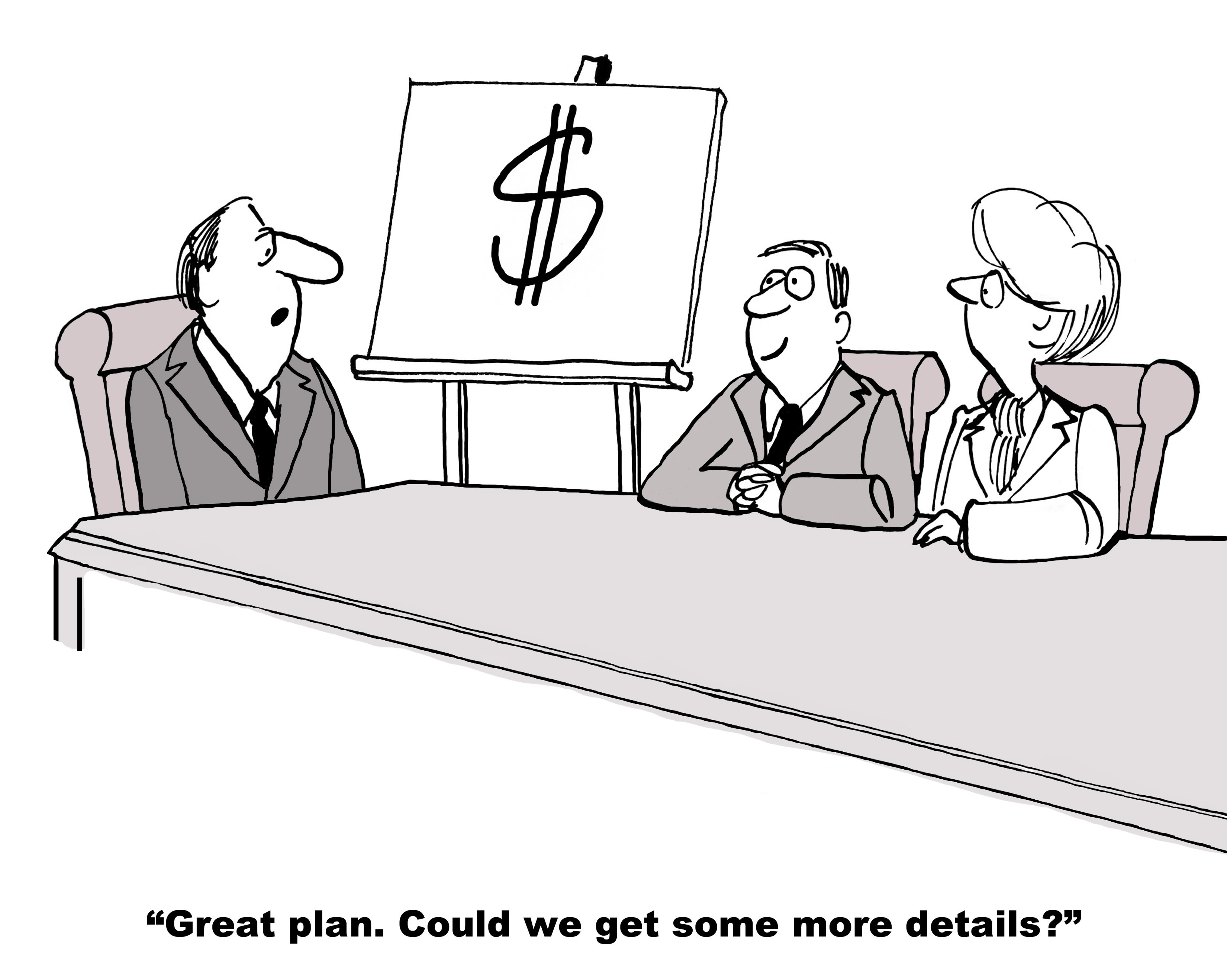 Flip Your Perspective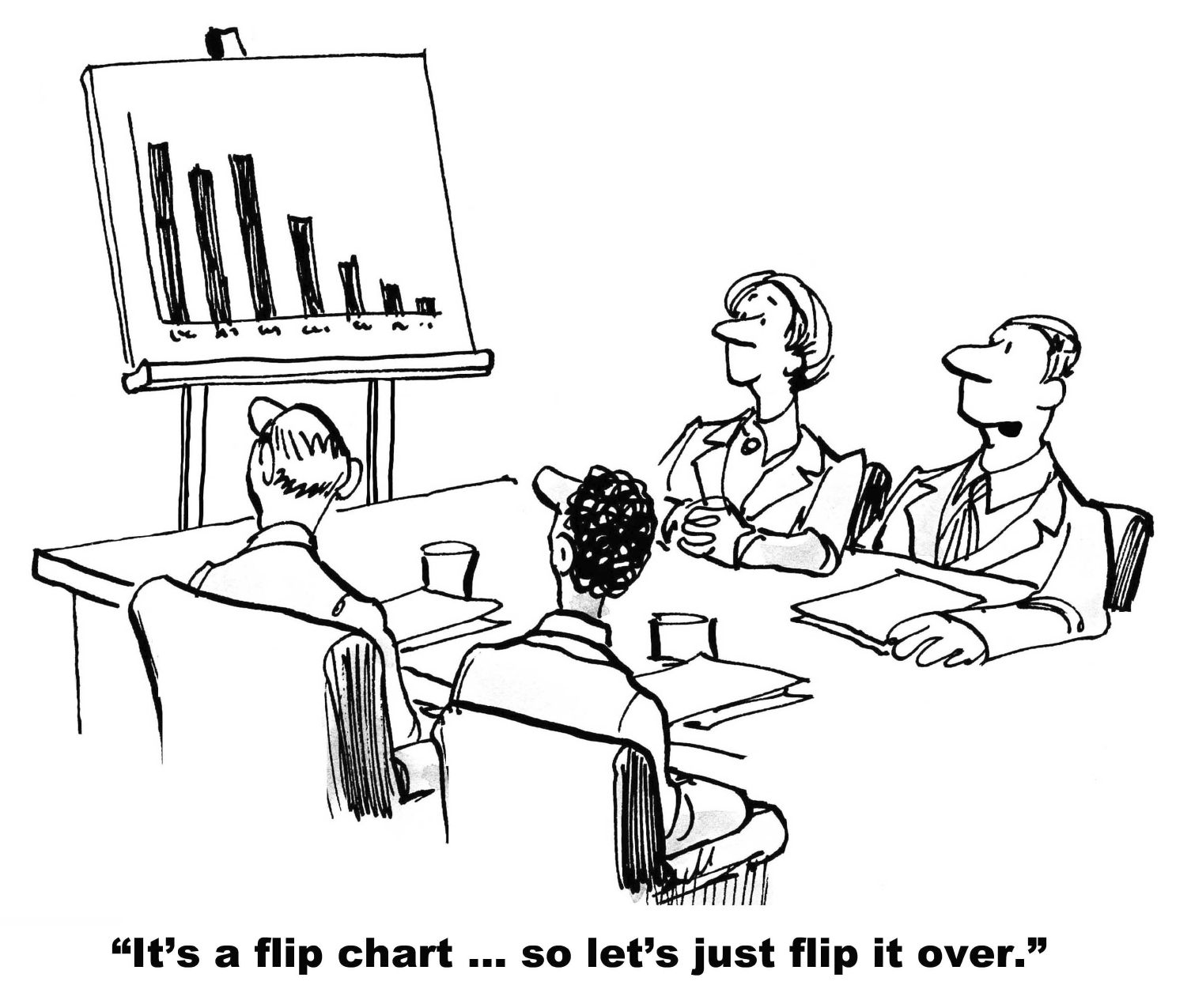 A Sale Is a Sale?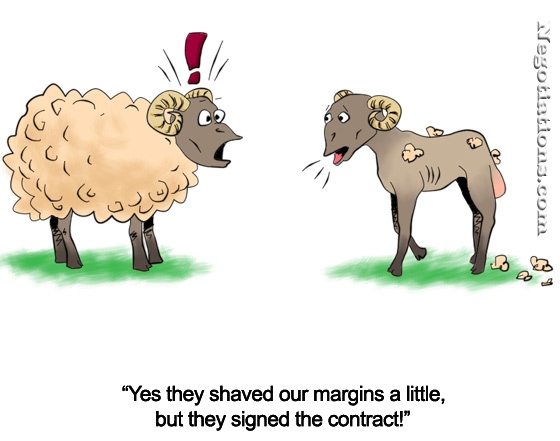 Successful Sales Teams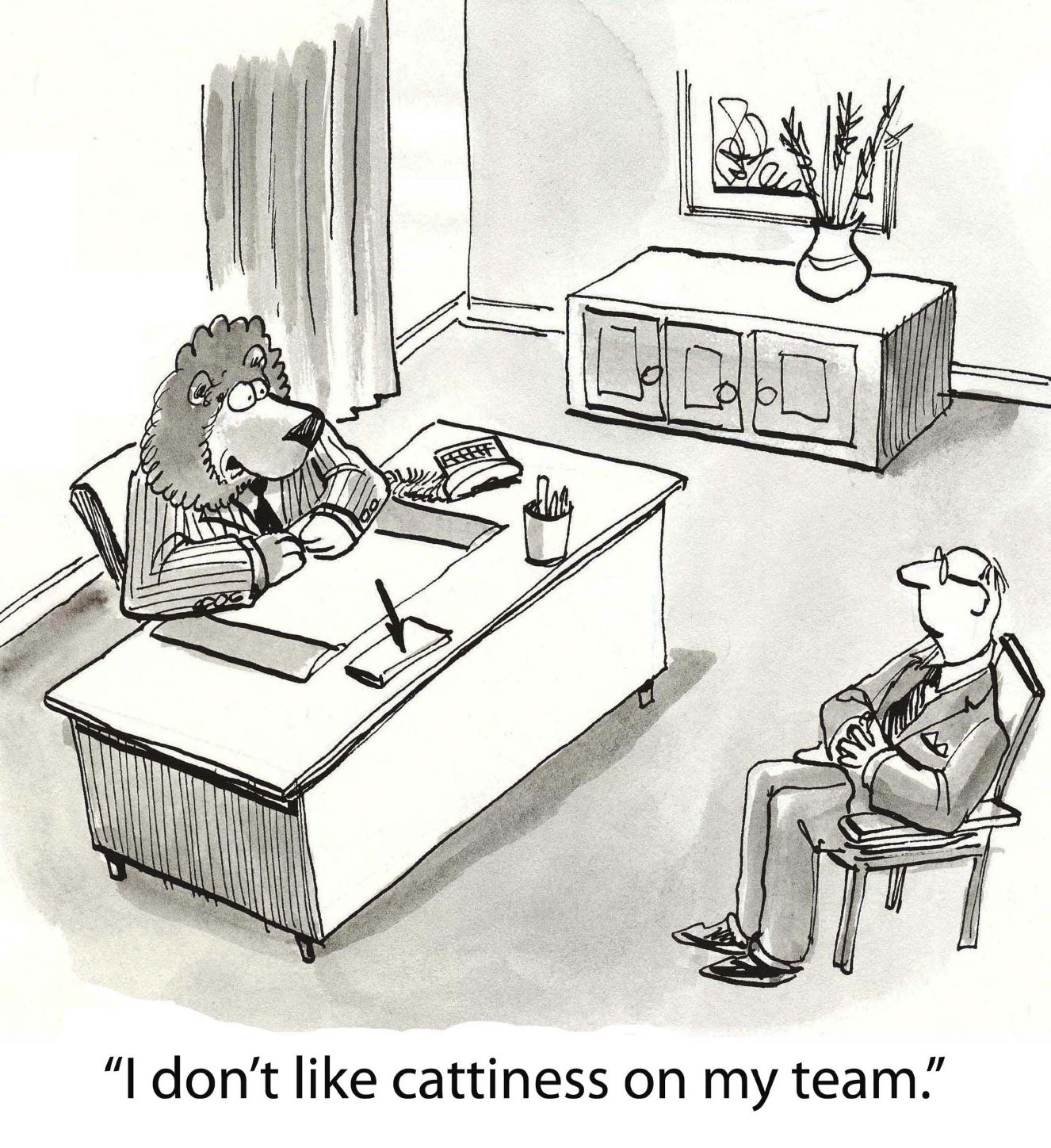 Frustration Management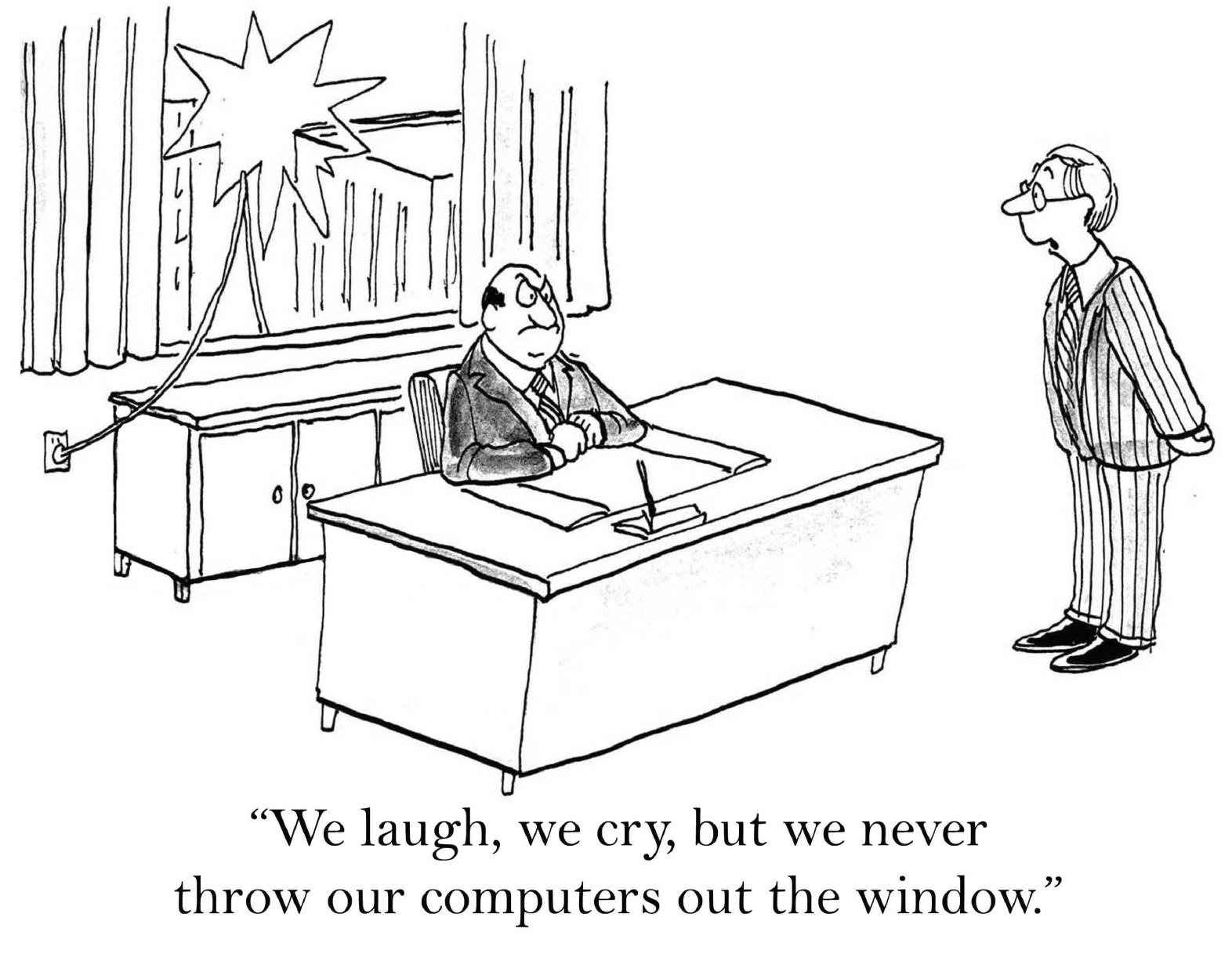 Imperfect Performance Monitoring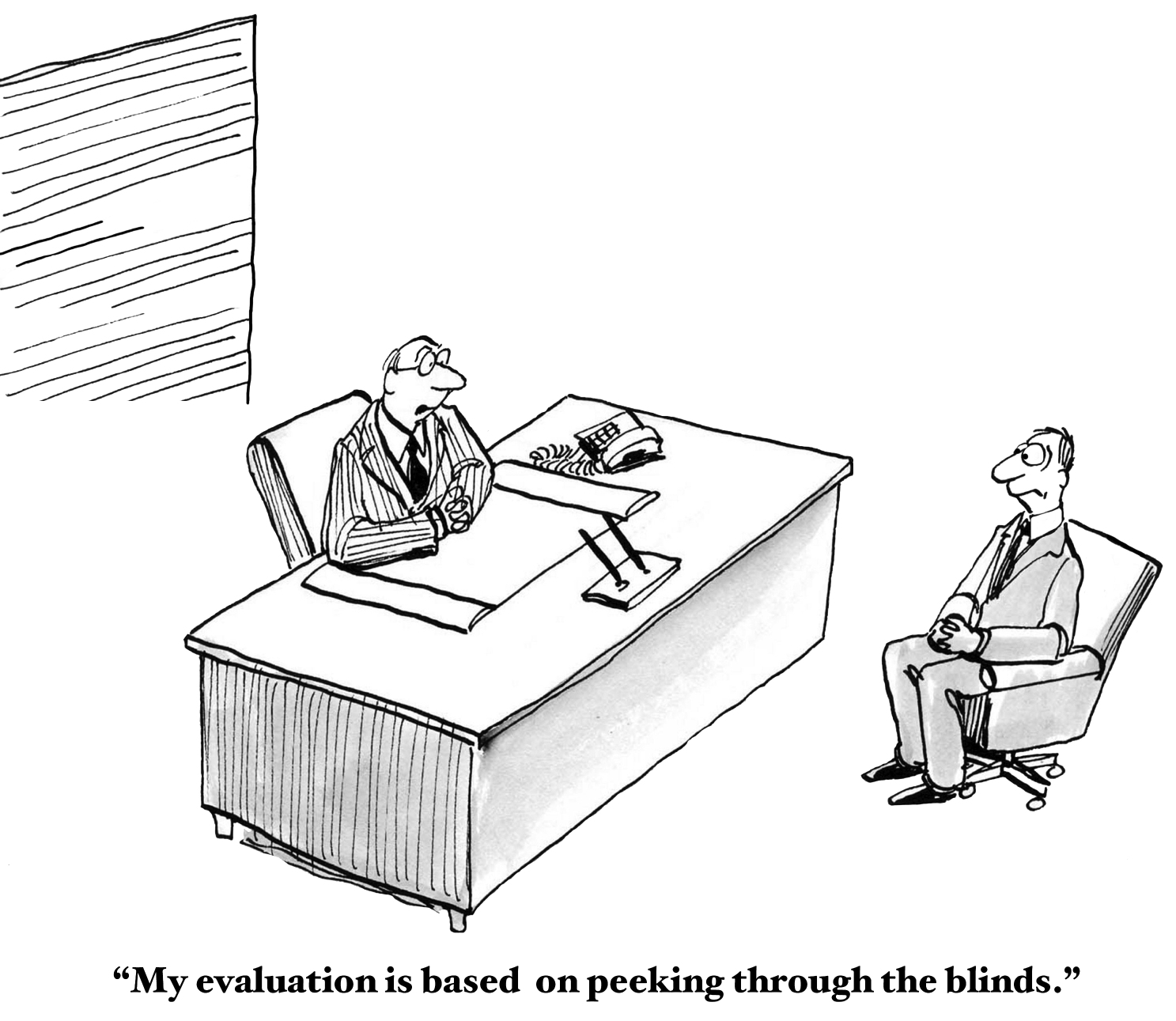 Enjoy the cartoons? Share this post with someone who needs a laugh.
Source: https://www.phoneburner.com/blog/11-funny-sales-cartoons/
Publish Date: February 12, 2016 5:00 AM
---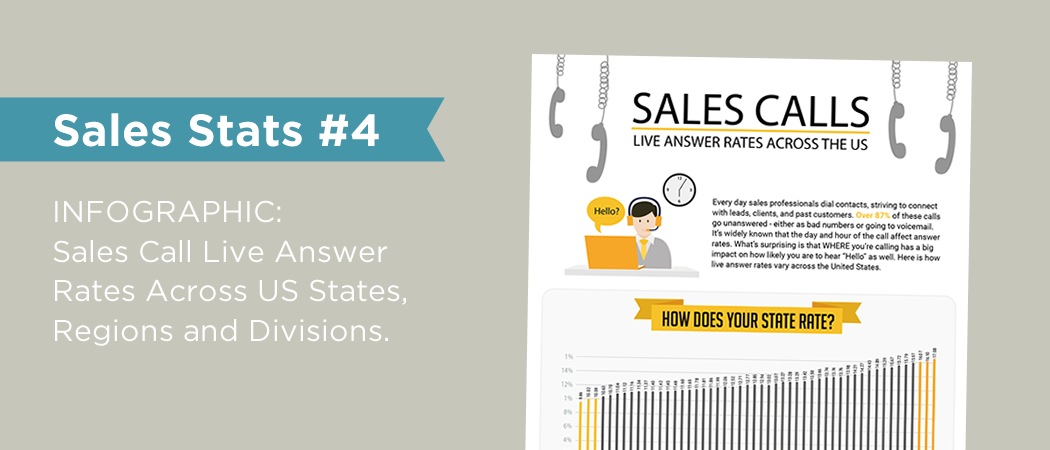 Welcome back to the 4th post in our Sales Stats series.
We've already looked at live answer rates to determine the best hour of the day, best day of the week, and best month and season for cold calls.
Today we're poring through 11,766,338 sales calls made over a 4.5 year span, looking at location data to determine which states, divisions, and regions have the best (and worst) answer rates. Infographic is below.
How Does YOUR State Rate?
Care to guess where you're most likely to hear a "hello" when you make your sales calls?
The honors go to California. California boasts a top response rate of 17.09%, nearly a full percent higher than second-tier states North Carolina, Georgia, and West Virginia – all of which hover around 16%.
And the worst? Sorry Delaware. Less than 1 in 10 calls to Delaware (9.86%) result in a live answer. Wyoming, Maine, and New Hampshire were not far behind.
Does Southern Hospitality Apply to Cold Calls?
The South is known for its hospitality. Its people widely regarded as friendly… eager to say hello and to engage in conversation.
So does this hold true when it comes to phone calls?
Sure looks that way!
As a region, the South comes out on top for the highest live answer rates in the nation. Not only that, but 4 of the top 5 states are in the South.
That said, the West is not far behind.
What's especially interesting is that the top 11 states are all from either the South or the West, suggesting some real regional differences do exist.
Not until we get to Connecticut at #12 do we leave these two regions of sales call supremacy.
A Divisional Divide?
Some clear differences emerge when we view answer rates by division as well, with the central states lagging well behind the coastal divisions.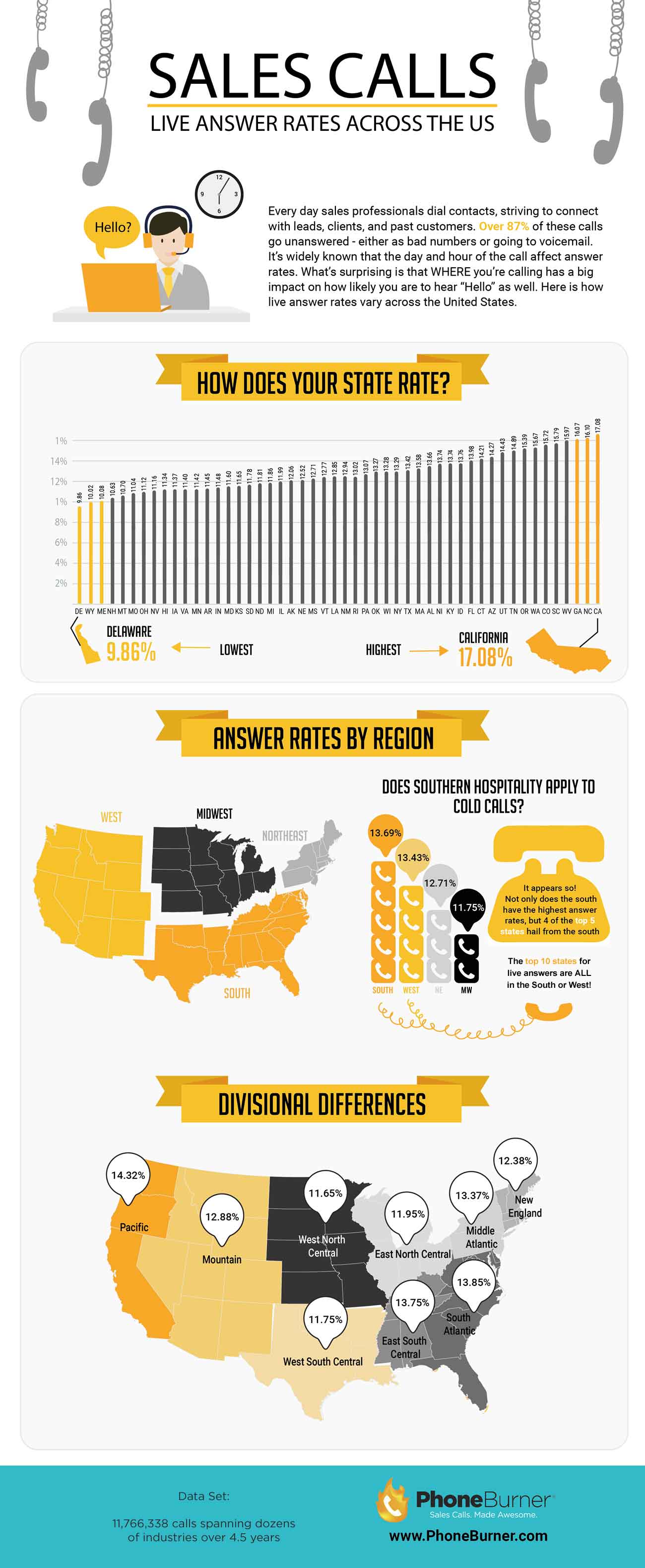 Embed This Image On Your Site (copy code below):
Publish Date: January 27, 2016 5:00 AM
---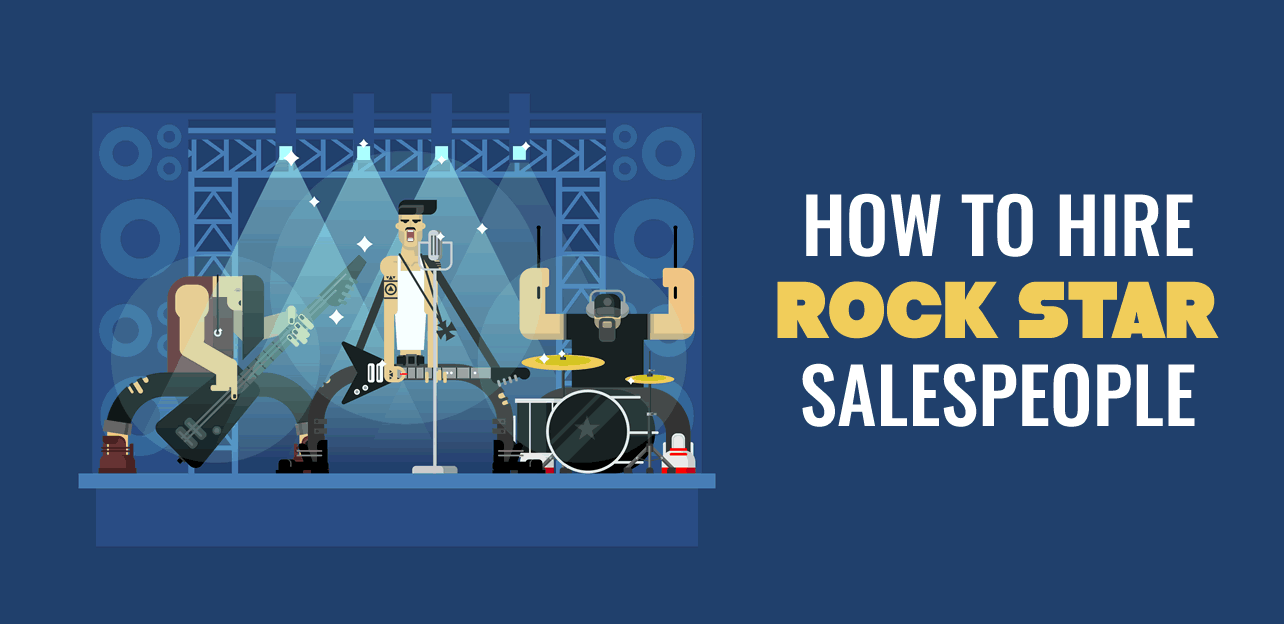 With the recent passing of famous Eagles guitarist and Rock and Roll Hall of Famer Glenn Frey, we've had rock and roll on our minds…
A legend of rock and roll, Glenn had a huge impact on rock and roll and made millions of people smile through his music.
He was a true rock star…
And that got us thinking about rock stars in another sense…you know, the type of do-everything people who crush every obstacle in their way and seem to be able to handle anything.
In other words, the type of people you want on your sales team. Adding a few rock stars to your sales team can truly transform it. These rock stars provide a great example for the rest of the team, and their enthusiasm and passion can rub off on and motivate everyone.
But the question is, how do you find and hire these rock stars, so your sales team can dominate?
Here are some helpful tips to guide you through that process.
Ask Your Team for Referrals
Your team of salespeople knows how to spot a rock star, so encourage them to give referrals. This can cut down on your recruiting time and also give you more pre-qualified candidates who are more likely to be a good fit.
Pre-Screen Candidates
Always conduct phone interviews before you have candidates come in for in-person interviews. You can learn a lot from a phone conversation – you can usually tell within a few minutes if this is a person you'd potentially hire.
If they don't pass the phone test, then you've just saved yourself some time. And if they do, then you're that much closer to finding a rock star.
Don't Just Rely on Resumes
Resumes are a good overview of a candidate's skills and experience, and you can use them to guide the conversation…but that's about it.
If a candidate has more experience and skills on their resume, it doesn't always mean they're the best candidate. There's still a lot more you need to account for, like personality, mindset, and ability.
You also need to ask yourself how this person will fit in with your team, and whether you'd enjoy working with them or not.
Ask the Right Questions
Instead of asking the same old cliché interview questions, focus on questions that give you insight into the candidate's behavior. Questions like, "Tell me about a time you hit a sales slump, and how you worked your way through it," and "Tell me about a time you had to take a big risk, and it paid off."
Assess Their Mindset
Does the candidate have a growth mindset, or a static mindset? In other words, are they open and willing to improve, or a bit stuck in their ways?
It's important to assess this early on. A less experienced candidate with a growth mindset will be coachable, and you can groom them into being a rock star sales rep. However, a more experienced candidate with a static mindset will be a pain to coach, and probably won't improve much over their current level.
Compensate Appropriately
Great sales people are in high demand. In other words, a rock star salesperson may come with rock star price tag.
Figure out what a great salesperson is worth to you, and don't sell yourself short by failing to compensate appropriately.
You'll have consider both the compensation level as well as the compensation model – as this will impact both the kind of talent you can attract, as well as how motivated your new salesperson will be when they actually begin.
You Still Have to Train
Yes, some people are born to sell. But even great salespeople don't thrive without the proper training, motivation, and information.
Your company is different from other companies. What you sell is different from others similar products. So be sure to create an environment and onboarding experience that nurtures your rock stars, and gives them the tools they need to succeed. Don't just rely on their abilities and expect them to be able to adapt to your product and culture.
Give It a Trial Run
It can take time to find your rock star.
Rather than sticking with a salesperson that's not meeting your standards, determine what constitutes a reasonable and successful trial run, and be willing and prepared to move on if things don't work out.
Do you have any rock stars on your sales team? How did you find and hire them? Let us know in the comments below!
Source: https://www.phoneburner.com/blog/how-to-hire-sales-team-rock-stars/
Publish Date: January 22, 2016 5:00 AM
---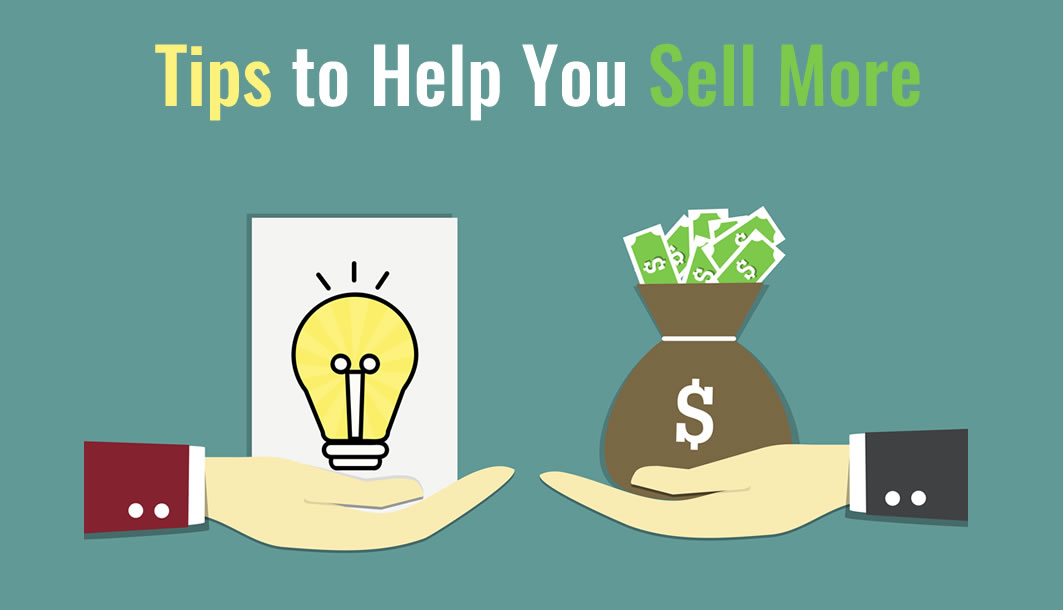 It's hard to believe we're already a couple of weeks into 2016.
We hope you've been staying true to your sales resolutions…
But even if you've fallen off the wagon a bit, there's plenty of time to kick things into high gear, and make this a year to remember.
To help, here some simple tips to help you sell more.
Develop Your Skill Set

What are your weak points?
Be conscious of them and work to improve them.
Your strong points?
Know where you excel and play to your strengths.
Either way, work on improving your overall skill set in 2016. Your skills are the foundation of your sales ability, and can be the difference between making a sale and missing an opportunity.
Wondering what are some good skills to work on? We recently outlined 7 skills you need to be a great salesperson.
Find a Sales Mentor
Sometimes all we need is a good mentor to get things moving in the right direction. If you don't already have one, here's how to find a great sales mentor this year.
A good sales mentor can give you a fresh perspective, help you avoid costly and time-consuming mistakes, put you in touch with the right people, and of course, teach you lessons that have served them well.
It's the perfect way to accelerate your progress in 2016.
Tell More Stories
Buying decisions are triggered more by emotion than by reason.
Good stories evoke emotion – which is why story telling can be such a powerful sales technique. Stories have the power to change people's perceptions and even opinions.
Think about how you can incorporate a good story into your sales pitch.
Think about common objections your prospects raise, and a story that might help overcome that objection. See how the results compare against your current rebuttal.
Start by keeping your eyes open for stories in everyday life as well as with your business. Then, follow our simple guide to telling stories that sell.
Jumpstart Your Motivation
Sales isn't easy. Far from it. Like many lines of work sales success can ebb and flow. When it peaks, you can feel unstoppable. When it wanes, it can feel like you're not doing anything right.
That's why it's critical to stay positive, and to have weapons in your arsenal for boosting sales motivation when you need a little push.
Good habits help, and it starts from the moment you wake up. A solid morning routine will improve your mood and give you a boost of motivation. Then, you need to set the right goals, keep your vision in mind, and always have this mantra in the back of your head: "Every 'no' brings me closer to a 'yes'!"
Start Asking for the Sale
In the movie Into The Wild, the main character says something powerful…
"When you want something in life, reach out and grab it."
The same thing applies for sales. If you expect prospect's to raise their hand and say "I'm in," your sales process will take longer, and likely suffer as a result.
You're responsible for moving your prospects toward a sale, and at some point that means asking for it. In a recent study, Entrepreneur found that 70% of salespeople never even asked for the sale.
This year, commit to asking for it.
Understand the signs of an interested prospect. Know what questions signify buying intent. As you soon as you recognize these signs, ask for the sale.
Otherwise, you give your prospect the freedom to ask more questions, do more research, go back and talk to their team, look at the competition, and slowly pull themselves away.
Not this year.
While we're on the topic of asking, please share this post or leave us a comment. We always appreciate the input!
Source: https://www.phoneburner.com/blog/how-to-sell-more/
Publish Date: January 14, 2016 5:00 AM
---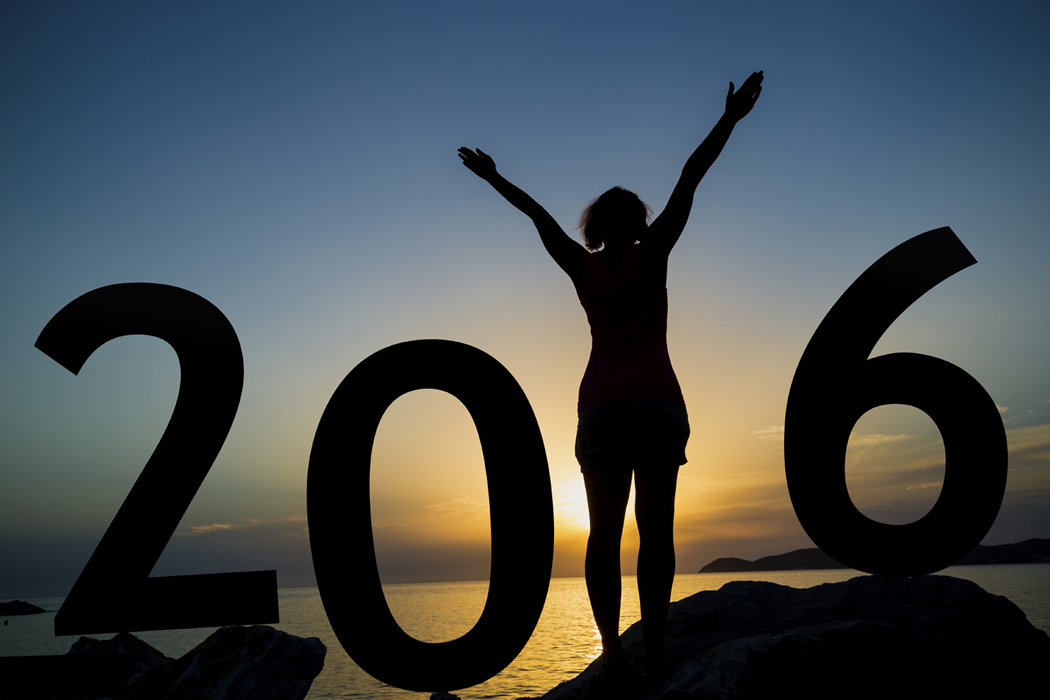 It's 2016, and a whole new year to crush it in sales.
New opportunities, new lessons to be learned, and new prospects to meet.
So, in the spirit of the new year, and with everybody making New Year's resolutions, we've decided to throw our hat into the ring.
Here are 5 Sales Resolutions for 2016!
1. Learn From Rejection and Failure
The beauty of failures is that they are never total failures. They show you what you shouldn't do, and what you can do better.
"Failure is simply the opportunity to begin again, this time more intelligently." – Henry Ford

Failure is like feedback.
But for many of us, we avoid feedback in many parts of our lives. We see only the negative in failure or rejection without trying to learn from it.
Remember: Every "no" brings you closer to a "yes".
Focus on learning from every "no" and becoming better as a result. This will help you learn and grow in 2016.
2. Be More Persistent
What's crazy is that 44% of sales reps quit after the first "no."
The initial cold call is NOT the be-all end-all. In fact, the chance of making a sale actually increases with each additional cold call, up to a point.
Just look at the statistics.
2% of sales are made on the first contact
3% of sales are made on the second contact
5% of sales are made on the third contact
10% of sales are made on the fourth contact
80% of sales are made on the fifth to twelfth contact
A sale requires trust. Trust requires exposure. That's why you need to follow up, and do it often. Even if you don't make the sale on the first attempt, the process has only just begun.
3. Get Your Habits in Line
The way you do one thing is the way you do everything.
So in 2016, look at where you can improve your sales game, and develop life habits that can aid in your cause.
For example, get a solid morning routine down, to develop better habits overall.
According to "The Power of Habit," by Pulitzer Prize-winning New York Times reporter Charles Duhig, the simple habit of making your bed in the morning has been shown to increase productivity and happiness.
By developing good habits, you'll find it easier to get in the selling zone and boost your numbers.
4. Do More Networking
They say, "it's not what you know, it's who you know."
While I believe that "what you know" matters a lot, there's no denying that good contacts open doors.
That's why networking is key – online and offline.
Aim to attend a few relevant in-person networking events each month. You can use these networking tips to get the most out of these events and make solid connections.
At the same time, you should be networking online too. Sales prospecting on Linkedin can be very powerful. You can use it to make valuable connections, learn important new skills, open job opportunities, and to "warm up" cold calls and get your foot in the door with new prospects.
5. Read and Take Action
As a salesperson, you should always work to improve your craft. Part of that is learning from rejection and failure, but another part is learning new techniques and gaining knowledge.
When it comes to sales, there's always something new to learn.
Last year we identified some of the best sales books we've read.
But reading is just the first step. Commit to taking notes, and giving yourself opportunities to apply what you learn. If you do this a few times a month, your knowledge base will grow dramatically throughout the year, and your skills will improve.
What are some of your sales resolutions for the new year? Let us know in the comments below.
Source: https://www.phoneburner.com/blog/sales-resolutions-new-year-2016/
Publish Date: January 8, 2016 5:00 AM
---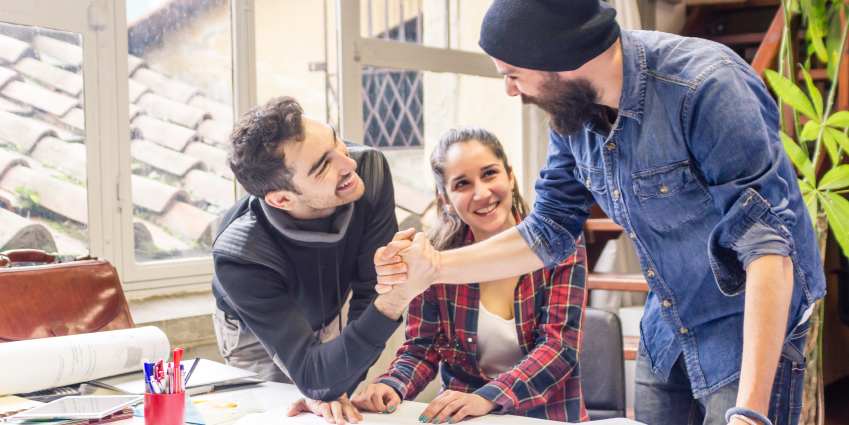 Empathy is the ability to put ourselves in someone else's shoes, and imagine the world through their eyes.
It's not something you hear at a lot of sales meetings…
So, why is it important?
Why Empathy is a Critical Sales Skill
When do sales occur?
Sales occur when a prospect is facing a challenge or struggle, or has a want or need… and they believe that you can help.
In other words, there's a connection between your prospect's situation and you.
That's the power of empathy.
The deeper your understanding of your prospect's condition, the greater your ability to build a relationship with them, and influence them in a positive way.
Can empathy be learned? Or is it something you're either born with or not? Here at PhoneBurner, we believe the former. And today, we'll lay out a process for you to start showing more empathy on your sales calls.
How to Develop More Empathy on Sales Calls
Ask the right questions
You can't put yourself in someone's shoes without knowing their story. Your pitch needs to include questions geared toward uncovering your prospect's situation, asked in a way that positions you as someone trying to help.
What do you need to know to be able to help your prospect?
Picture yourself in their position
Asking questions is not enough. That's because empathy occurs on an emotional level, not on a logical one. So once you have an idea of the situation your prospect is in, ask yourself…
What emotions are this person experiencing right now?
What do those emotions feel like if I experience them?
Have I ever been in a similar situation? How did I feel?
Maybe your prospect is feeling afraid about spending money on your product or service, because they've spent money on similar products that didn't work.
When you can connect and even feel this fear yourself, you can understand your prospect on a deeper level, better work through the objection, and earn their trust. You might even have a story of yourself, or another client, that was in a similar situation.
Be present
Instead of pushing an agenda or trying to push a product that your prospect might not need, take time to be present in the moment. This present focus is key in having empathy.
How can you be more present on sales calls?
Listen to what they're saying and don't come into the call with assumptions
Ask questions and focus on understanding their perspective
Be conscious of their emotions as well as your own
Don't be dependent on the outcome – allow yourself to accept whatever happens
Be open-minded – if your product isn't the right fit for their problem, be honest about it
Don't multitask while on the call
Make empathy a habit
Empathy is not something that's easily dialed up and down. If you're not empathetic in your daily life, you'll have trouble being empathetic on sales calls.
To make empathy a habit, you can start by following the above with people you talk to throughout the day.
Here are some other ways to build your capacity for empathy:
Practice being vulnerable. Many of us go through life with masks, afraid to show our true selves. But in order to really connect and show empathy, you need to take off the mask and be vulnerable with people.
Support a cause. Whether you support a cause financially or with your time and effort, you're exercising empathy. Find a cause or condition you sympathize with, and help.
Talk to strangers. Increased empathy comes by interacting with more people and understanding the situations they face.
Get out of your comfort zone and try new things. When you expose yourself to different people, places, and lifestyles, you start to eliminate the differences between your life and others', which makes it easier to relate and feel others' emotions.
Empathy is all too often overlooked when it comes to sales. But if you can develop and show more empathy, it can help you improve your numbers, make better connections, and build strong relationships with your customers.
How has empathy helped you have more success with sales calls? Let us know in the comments below!
Source: https://www.phoneburner.com/blog/why-empathy-critical-for-sales-calls/
Publish Date: December 28, 2015 5:00 AM
---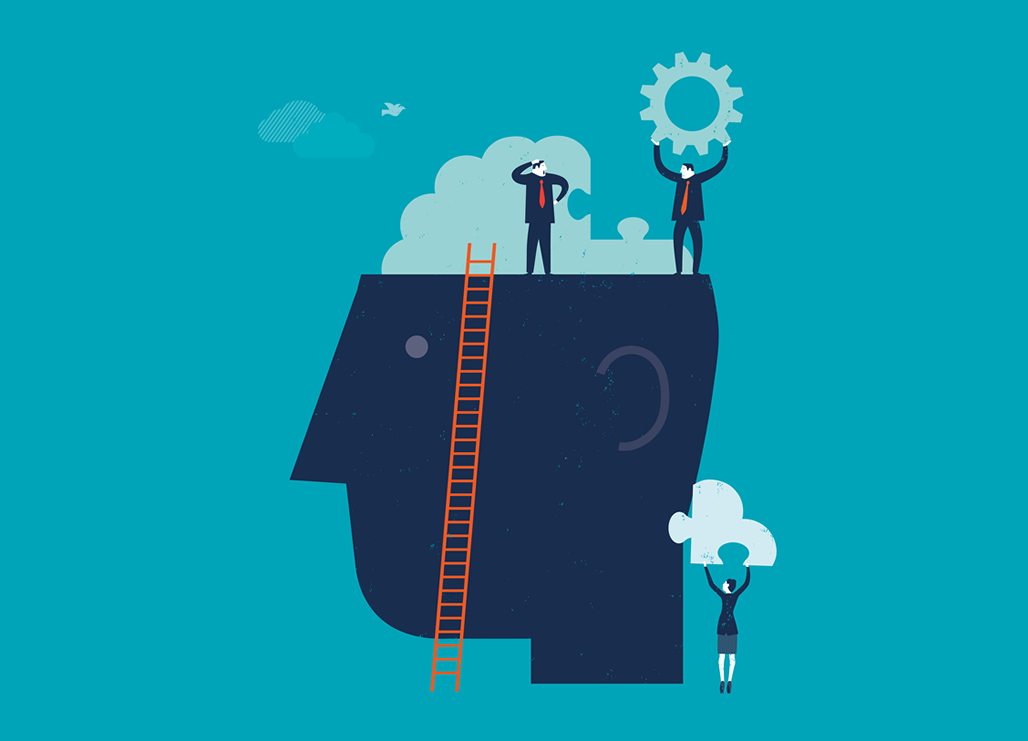 When you get into sales, there are some must-read books you need to get your hands on.
One of those books is Influence: The Psychology of Persuasion by Robert Cialdini.
In it, you learn the universal principles of persuasion, and how to use them to become a skilled persuader.
If you aren't using them on your sales calls right now, you could be missing out on some golden opportunities.
So today, we'll look at some Robert Cialdini sales principles, and show you how to best apply them to cold calling.
1. Commitment and Consistency
"We will do A LOT to appear consistent in our words and actions – even if that means acting irrationally."
My friend owns a windows and roofing company and they do much of their marketing door-to-door. For example, when their marketing reps walk by a damaged roof, they'll knock on the door and give their pitch, offering a free estimate that is guaranteed for a year.
Often times, the homeowner will say, "I know it's damaged, but I'm not looking to do the roof right now."
That's when the reps hit them with this question. "So, it's more of a future project for you then, right?"
When the homeowner says "yes", the salespeople reply, "A lot of people are in the same boat. That's why our quotes are guaranteed for the future. So, when you get around to it in a year or two, you'll have today's price locked in."
The homeowner has already made the "commitment" to do it in the future, and when the rep then explains the quote is guaranteed for the future, it makes it very difficult to say "no." It would be inconsistent.
Think about your prospects' most common objections, and how you can use this principle to overcome them.
2. Social Proof
"We tend to like things just because other people like them as well."
Your prospect might not know a thing about your company – but they might have heard of some of the businesses that use your product or service.
Sometimes that's all you need to pique someone's interest.
And so, it can be helpful to mention the names of those other companies. In fact, it just might give them that extra bit of trust in you to nudge them towards action.
Do you work with their competitors, or perhaps companies a little further up the food chain who they might aspire to? Weave this into your pitch!
3. Authority
"We are hard-wired to respond to authority."
Here's a tip for using this great principle to help you get past the gatekeepers and talk to decision makers.
Remember: One key for getting past the gatekeeper is to be someone they feel like they can't quite say "no" to.
You can do this by saying something like, "I'm just following up on some issues I alerted [the decision maker] about the other day."
(Note: always be truthful, and don't say something like this unless you actually did send an email.)
Putting yourself in a position of authority can help get you access to decision makers, steer a conversation, get micro-commitments and close sales.
4. Liking
"We are more likely to say 'yes' to a request when we feel a connection to the person making it."
If you can quickly get prospects to like you, you have a usable advantage. So in all of your communications – including live calls, voicemails, and pre-call or post-call emails – be likable and helpful.
This will pay serious dividends for you.
Here are a few things that will help you build this connection during your sales calls.
Smile while talking – a smile comes through even over the phone
Stand up – you'll feel more comfortable and confident
Be genuine – show a real desire to help your prospect solve a problem
Use their name – it makes the conversation feel personal
Listen and relate – take the time to understand the position your prospect is in
Now that you know some of these principles, it's time to start putting them in action on your sales calls!
Source: https://www.phoneburner.com/blog/robert-cialdini-sales-calls/
Publish Date: December 17, 2015 5:00 AM